Go to Contacts Master by clicking on the Contacts tab on the sidebar and then click on Add.

2. On the Add Contact page, fill in the contact details.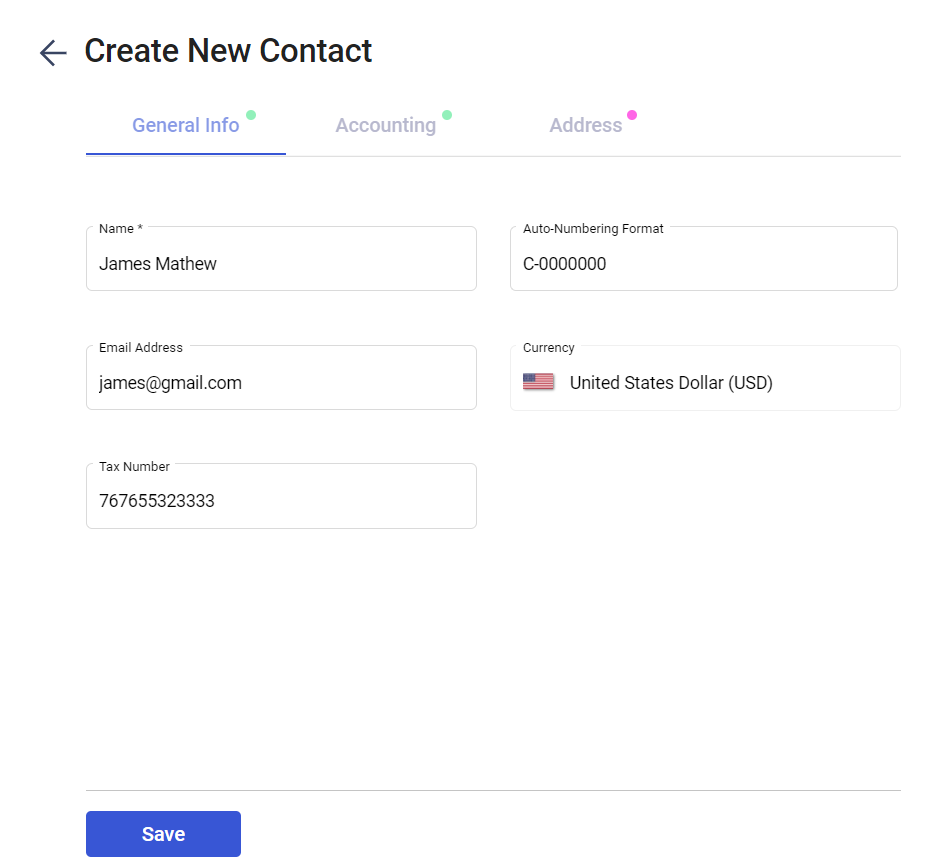 3. The mandatory fields are Contact Name, their Receivable Account, Payable Account, Currency, and Payment Terms. Fill in the contact UEN, Peppol ID and Tax Number that are optional.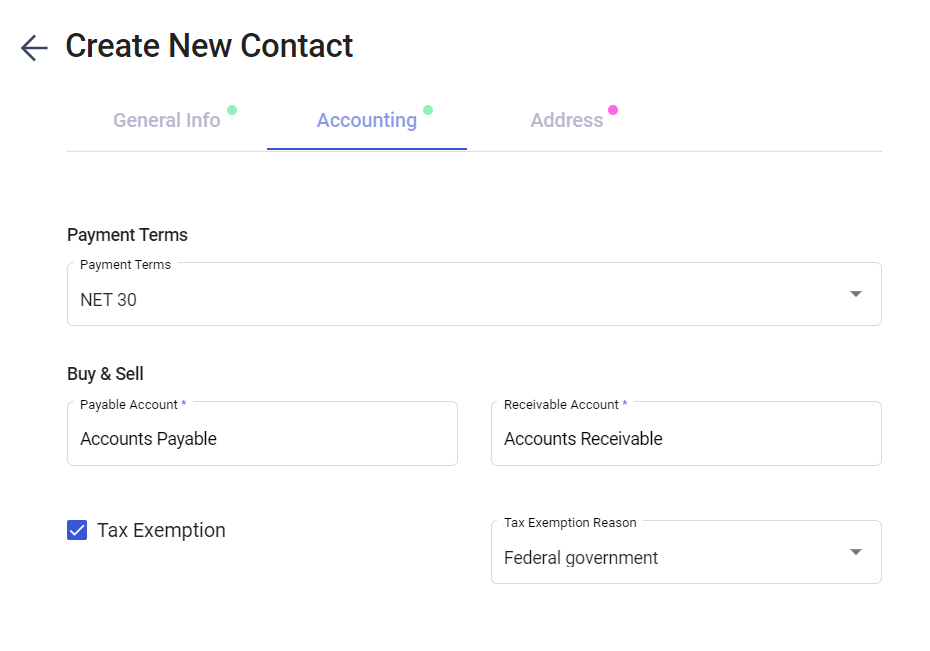 4. Click on NEXT to go to the next page: Billing Address.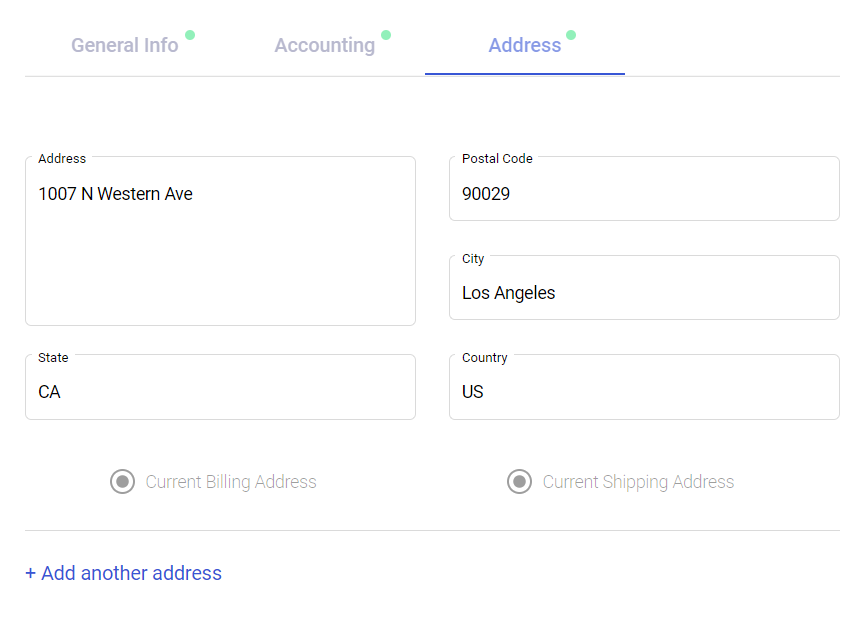 5. Alternatively, you may also use the navigation bar above to navigate between the three pages - Contact, Billing Address, and Shipping Address.
6. On both Billing & Shipping Address pages, you can fill in the address details of the contact.
7. You may also indicate if the Billing Address is the same as the Shipping Address and vice versa - this will clone the current address over to the respective Address page.
8. Click on the grey SAVE button to save the current address.
9. Once you have filled the Contact information, Billing, and Shipping Address Pages, you can click on the red SAVE button to finish.