Basically, the stock valuation report in Deskera Books refers to the stock item levels in your organization and the value of the stock at the time the report is generated.
Using the Deskera Books system, the users are able to identify and analyze which products have the highest stock valuation so that they can focus more on the stock which has higher valuation compared to others based on this report.
To have an overview of the value of your stocks, find out more below.
Go to the Report tab on the sidebar menu.
Select Stock Valuation Report under Inventory.
Change the date by selecting the date you preferred, either a date or a date range, and product name to filter the stock valuation report.
Line Graph

For the first part of the report, you'll see the line graphs of your stock valuation over a period of time, depending on your date selection.
Click on the line graphs and the add annotation button will appear. Fill in the descriptions and tags, if necessary. Next, click on the 'Save' button to record down your remarks.
Table Form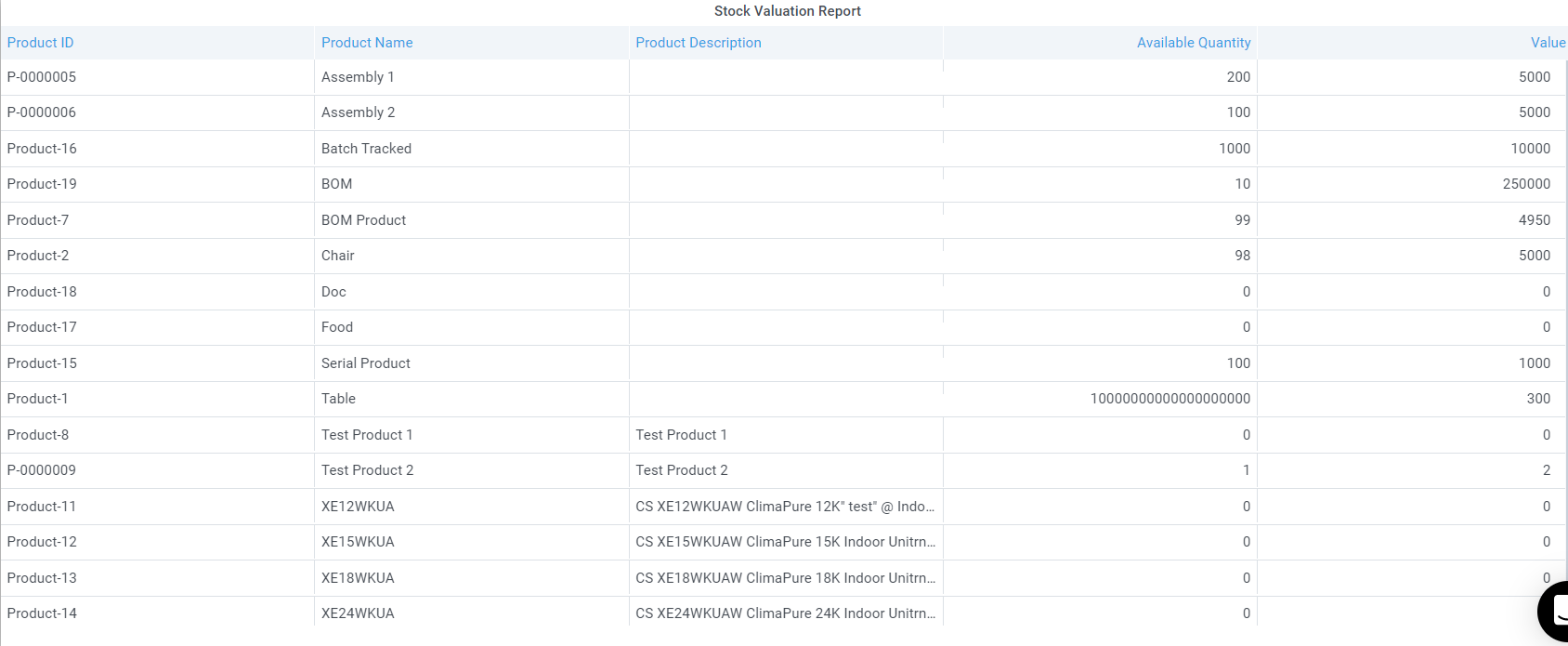 In the second part of the stock valuation report, the user can view the stock valuation for every product they have created in the Product Tab.
The value is generated based on the volume and pricing of buying and selling of the products in the company.
Export

You can also export the Stock Valuation file in excel and PDF and Excel format