In the user management page, you can oversee all the users you have added to the various Products in our system.
To add users to the system, regardless of which products, you can add the users right here.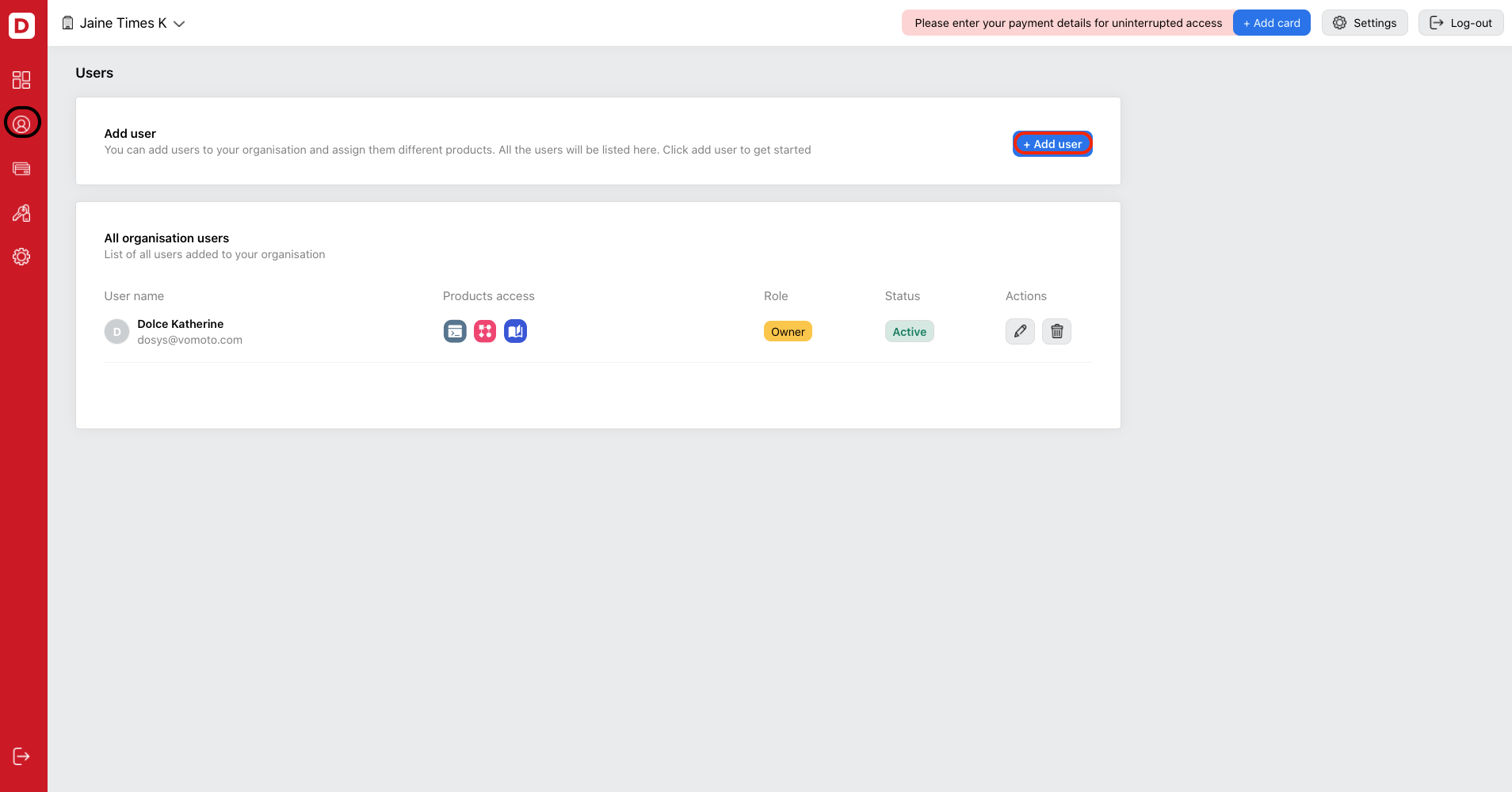 Click on the "Add Users" button in Deskera User Management screen.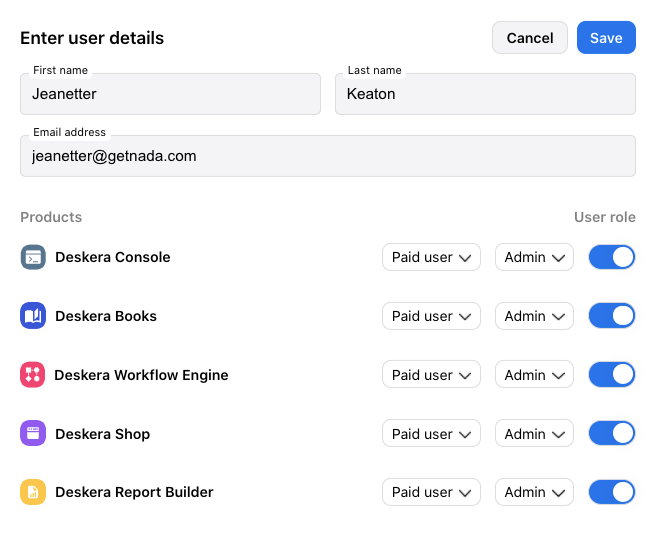 2.  A pop-up will appear you you will need to fill in the following fields:
User's first name
User's last name
User's email address
Product shared with the user
Indicate whether the user is a paid user or guest user
Assign the respective role to the user
3.  There are a few products that you can share the access with the user such as:
Deskera Console
Deskera Books
Deskera Workflow Engine
Deskera Shop
Deskera Report Builder
Congratulations! You have successfully learned on how to add users to your organization in Deskera's Cloud.