To increase your account security on Deskera, you need to activate two-factor authentication (2FA).
Follow the steps below:
Login to your Deskera account.
This action will direct you to Deskera All-in-One Dashboard.
Next, click on Security via the sidebar menu.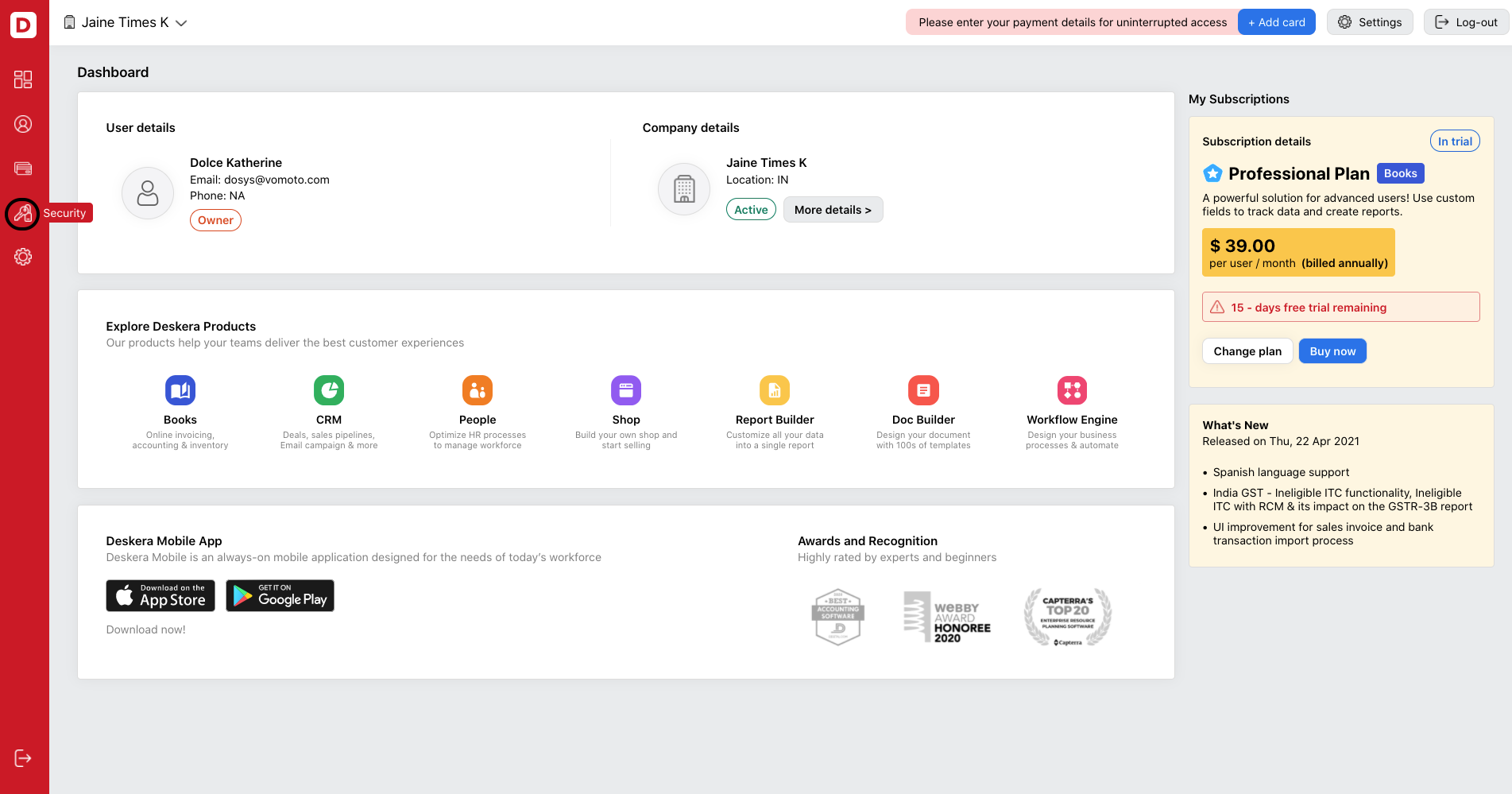 4. Click on enable two-factor authentication button.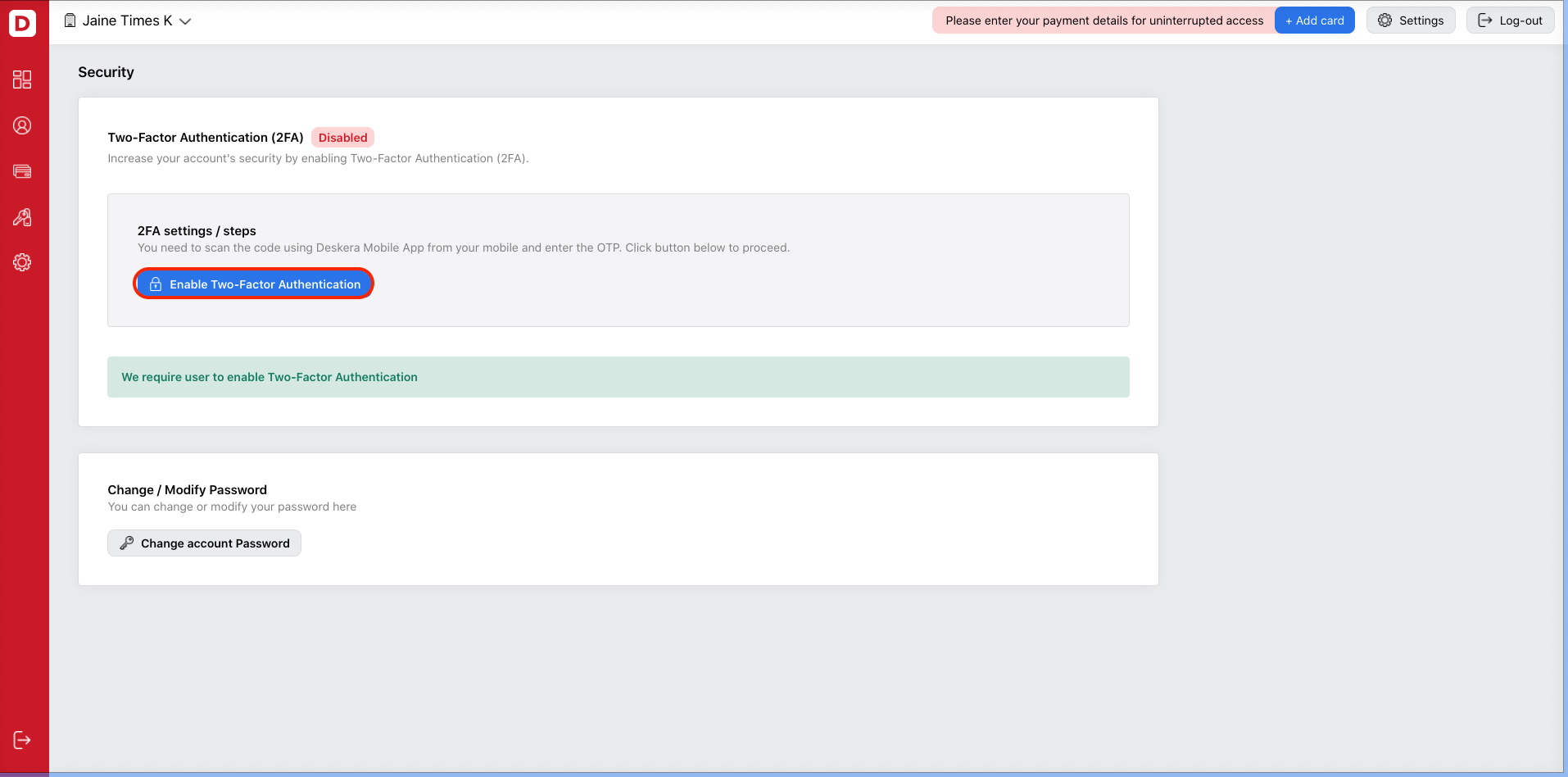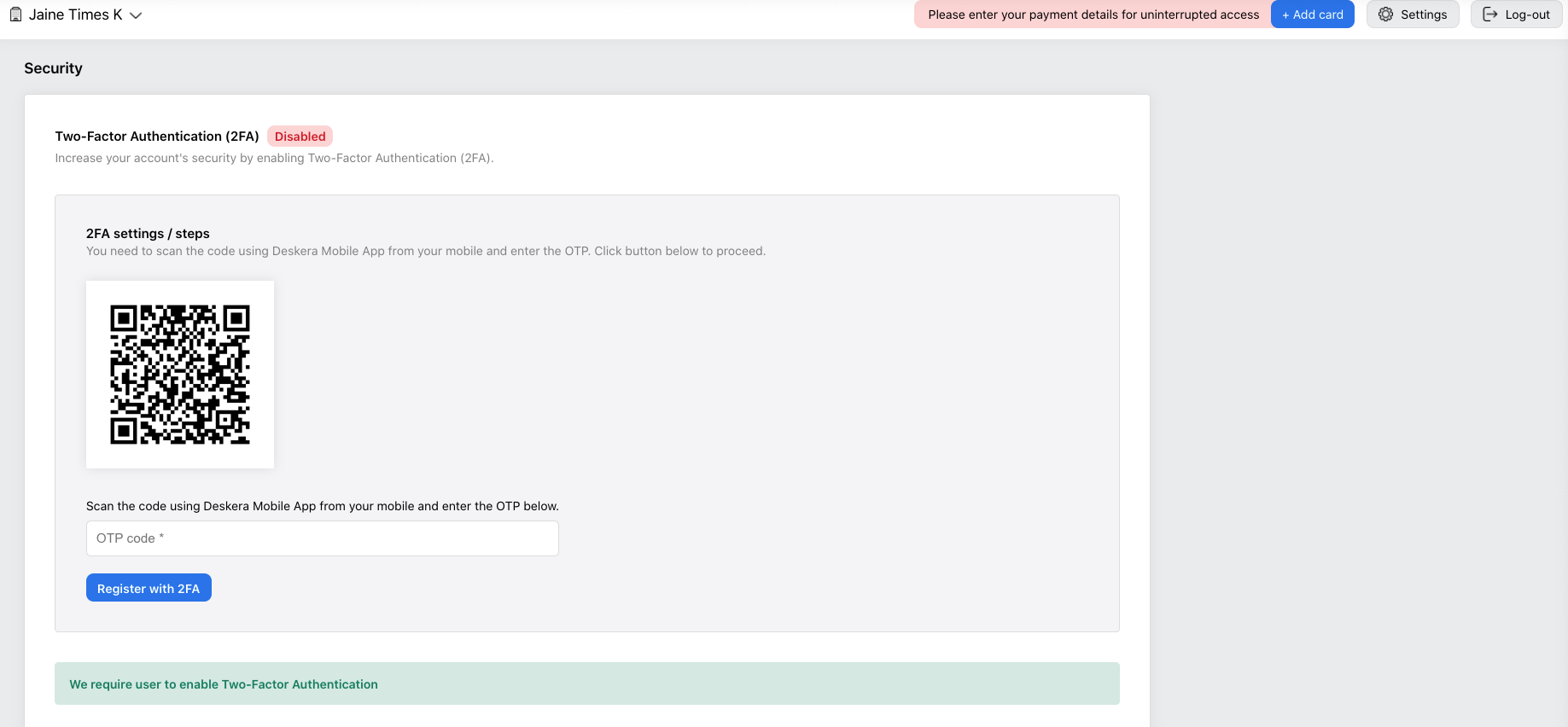 5. You will need to register for the two-factor authentication (2FA). To do so, you can switch to your mobile app.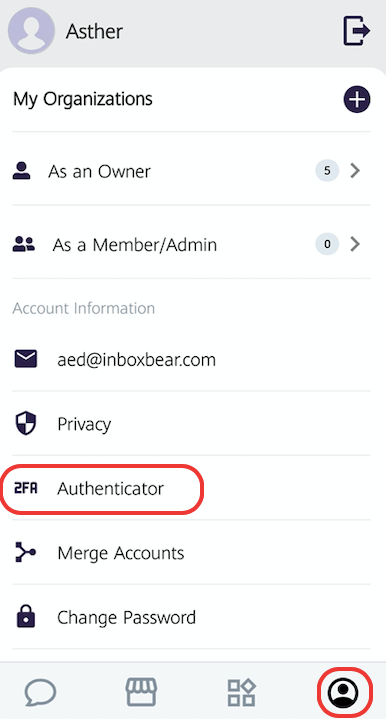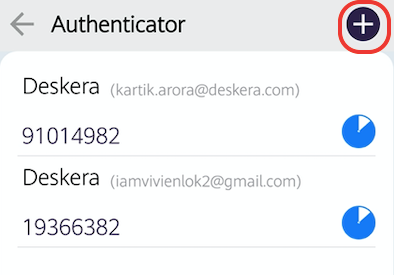 6.  In your mobile app, click on the user icon >> Tap on the authenticator button and tap on the Add icon to scan the QR code.
7.  Once you have retrieved the code here, enter the code via the web browser. Click Register with 2FA button.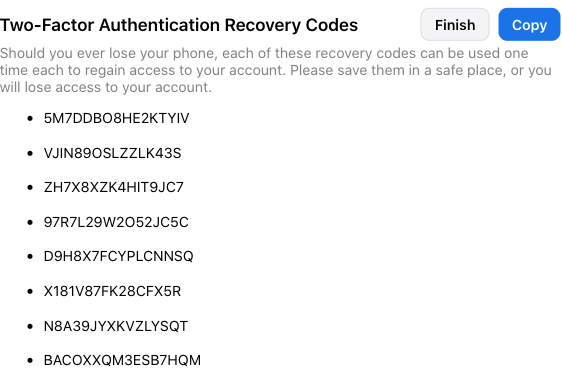 8. Next, save the recovery codes as shown above, in case you lose your phone in the future. Copy the recovery codes and save it in your word documents or notepad.
9. Once done, click Finish.
10. The two-factor authentication status will show as Enabled.
11. You can always disable the two-factor authentication by clicking on the disable button.