Once you have signed up, you need to set up the payroll, add the employees, and add the pay schedules for processing the payroll.
Let us see below, how the Payrun dashboard looks like?

1. Click on the below Payrun option on the left side of the main dashboard,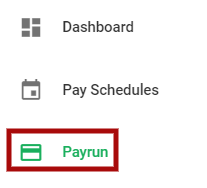 Below screen will appear where you can see the payrun dashboard with detailed information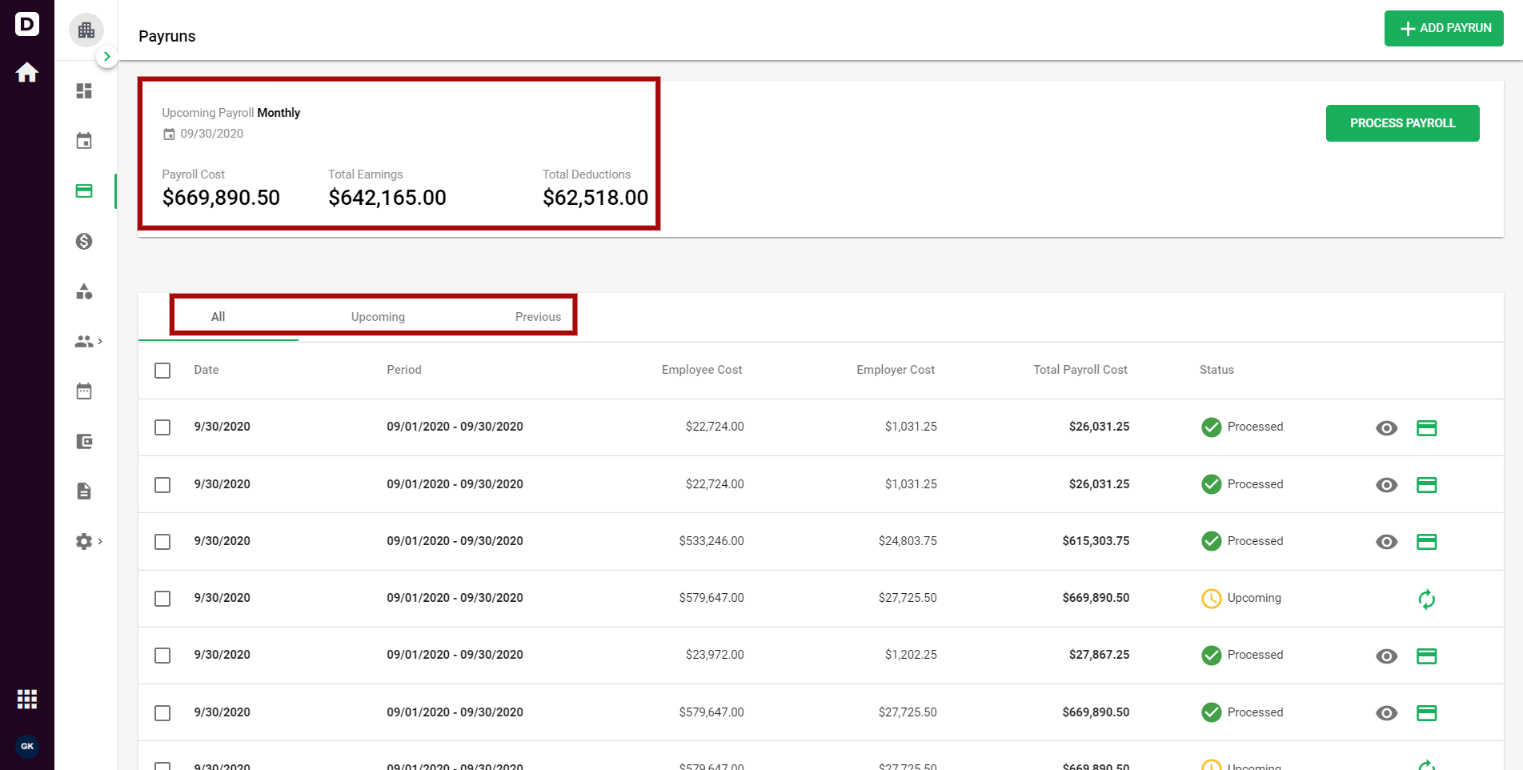 You can view the below information on the Payrun dashboard,
You can view the Total Payroll cost required to process the current payroll, Total Earning, and total deductions that is the total cost required for making the final payment to the employees during the payroll period.
You can also add a new pay run by clicking in the +Add Payrun icon on the right-hand side of the screen.
If you click on the All tab, you can see all payroll processed history like payroll processed to date, payroll period, employee cost, employer cost, total payroll cost, and status, upcoming payrun and previously paid payrun.
If you click on the Upcoming tab, you will see the future payroll dates and details to be processed.
Under the Previous tab, you can view the paid payrun details
Once all this payroll information is checked and verified click on the 'Process Payroll' button to start the pay run.
Congratulations! You have successfully learned about the payrun dashboard.