You can invite internal users to your organization using Deskera CRM Plus so that your team can collaborate easier using a single platform.
To invite users to Deskera CRM Plus, follow the steps below:
Login to your Deskera CRM Plus account.

2.  Click on the profile icon at the top right page.
3.  Select Setting button.
4.  The system will direct you to CRM Plus Setting page.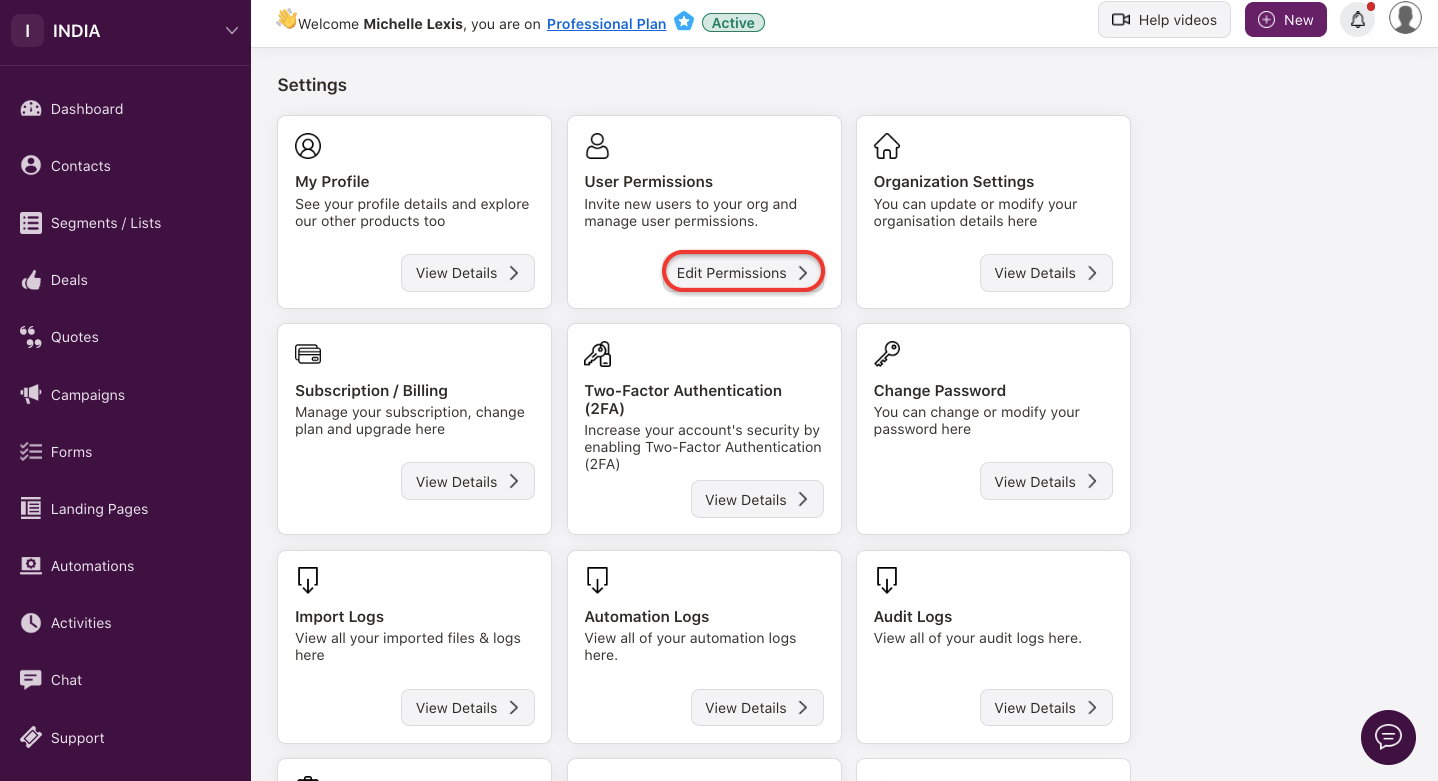 5.  Click on Edit Permissions under User Permissions section.
6.  A pop-up box will appear.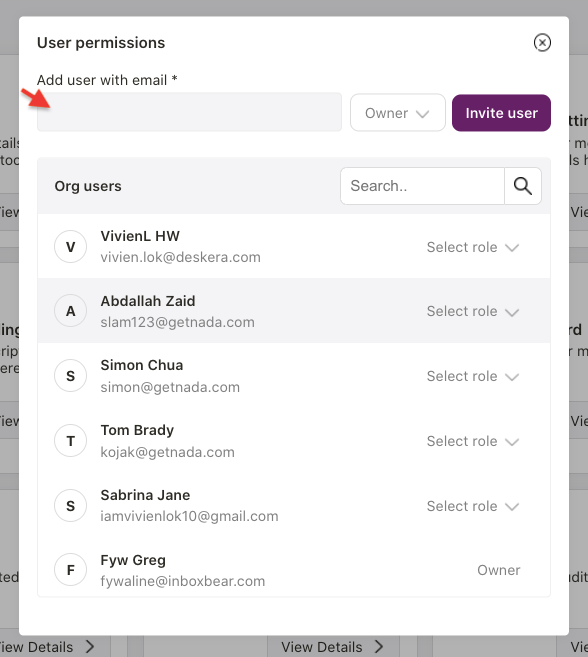 7.  Enter the user email here and assign the user's role here. You can assign owner, manager or admin role to the user.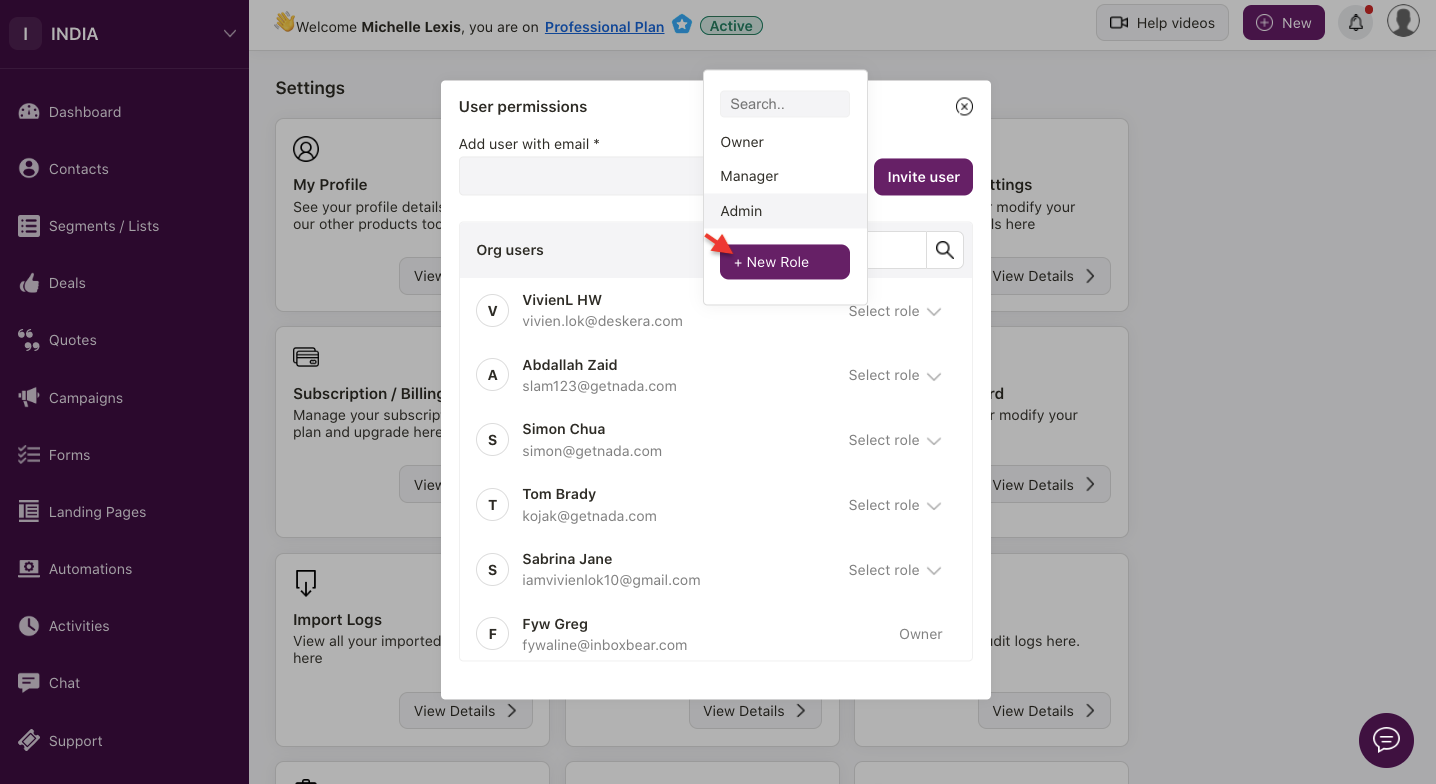 8.  You can also add more roles by clicking on the "+ New Role" button.
9.  Another pop-up box will appear.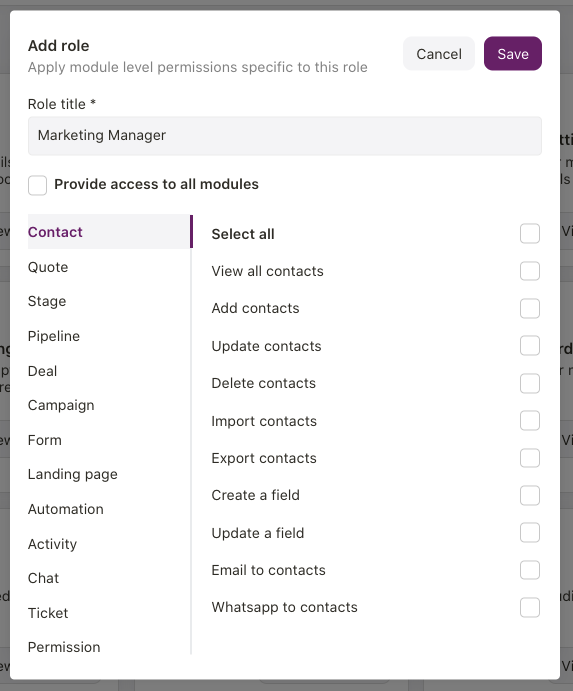 10.  Enter the new title name.
11.  Enable the "provide access to all modules" checkbox. The system will give permission for all the modules in CRM+ for this user.
12.  If you want to restrict the users from using some modules, click on the respective module on the left-hand side panel and choose what the users can do in each module via the right-hand side screen. For instance, you can allow the user to create, view, edit, delete, export, and import contact, etc.
13.  Next, save it.
14.  Click on the invite user button.
15.  The user will receive the invitation email on their end. The users can then login to their accounts with the permission assigned to them.