Imagine a scenario where you completely wipe out your files, and there's nowhere to restore all the important files on your desktop. What do you do next?
With Deskera Books+, you don't have to worry about accidentally deleting your files as the software helps save your imported files on clouds.
Follow the steps below to view and retrieve your imported files to the system:
Login to your Books+ account.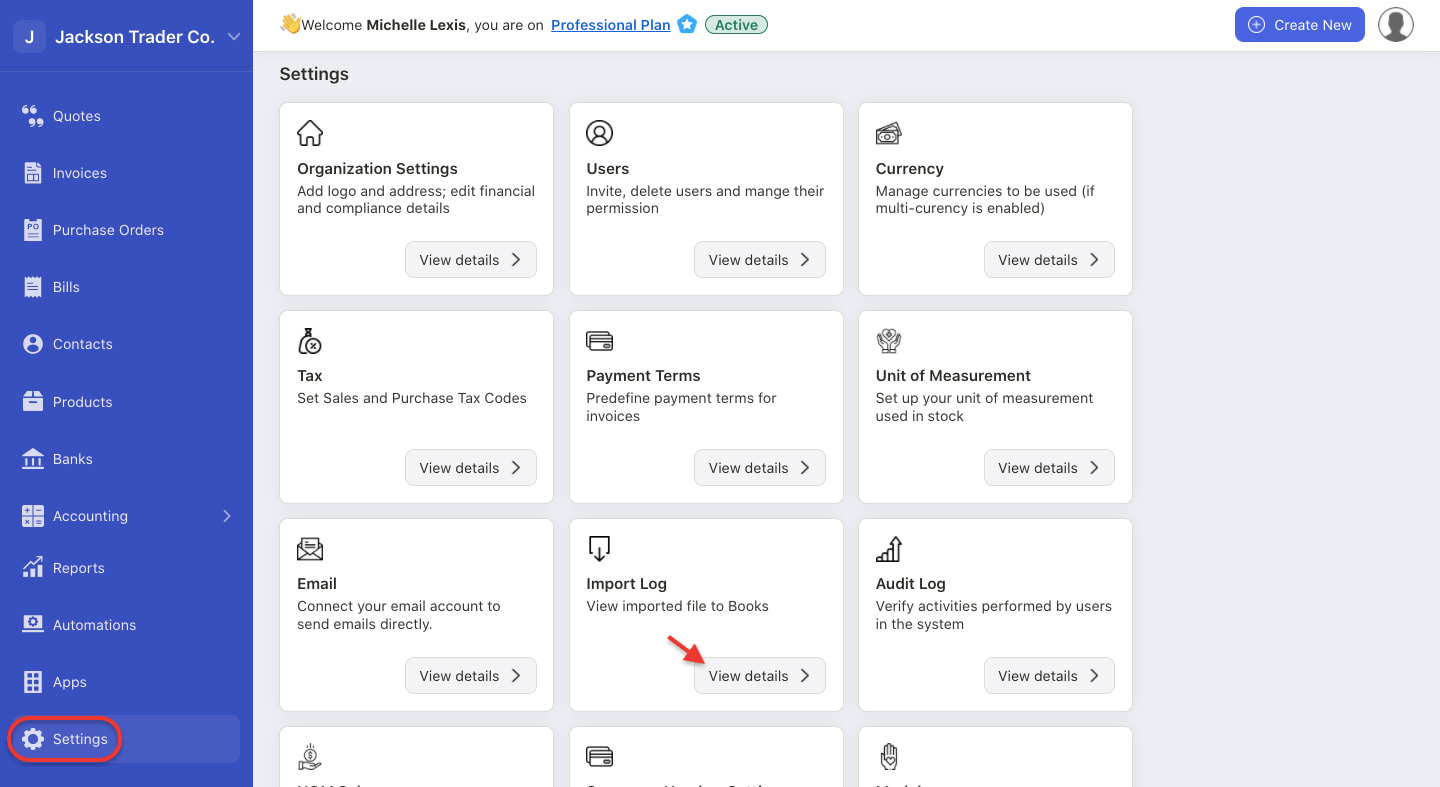 2.  Click on the Setting Module > Select Import Log.
3.  On this page, you can view all the imported files you have uploaded to the system. Here's the explanation of each field appear on this page: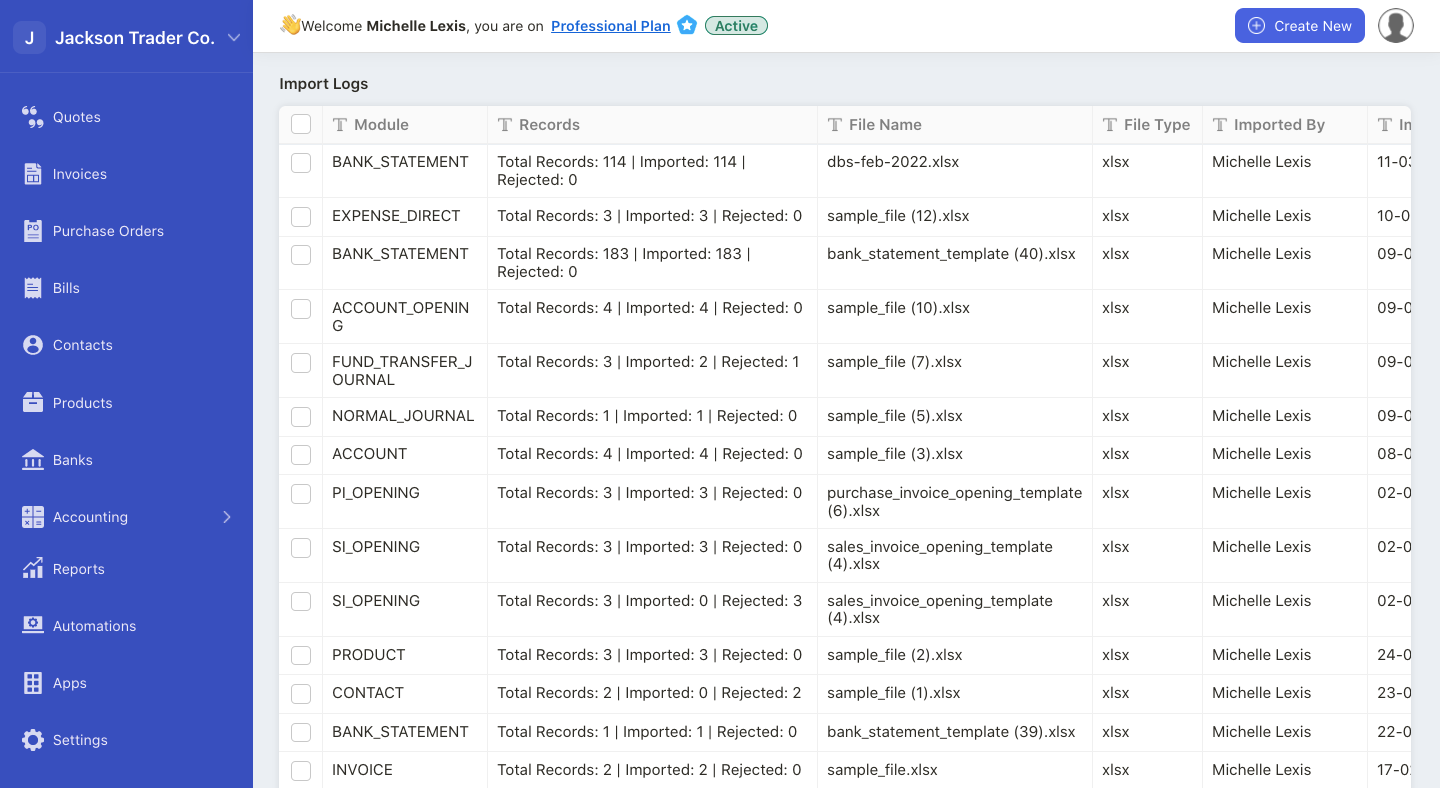 Module - The module you uploaded the file to. Here you can view the total records in the file, the total records that are successfully imported and rejected
Records - View the total records in your sample file, total imported and rejected data
File name - The name given to the file
File type - The file's type; can be CSV or xlsx file
Imported by - The user who has imported the file to the system
Imported on - The date the file is imported to the system
4.  Under the Actions Column, click on the three dots and select:

Original file - The original file uploaded to the system
Rejected file - You can download the file rejected by the system. On this file, you should be able to view the reason why the records are being rejected by the system.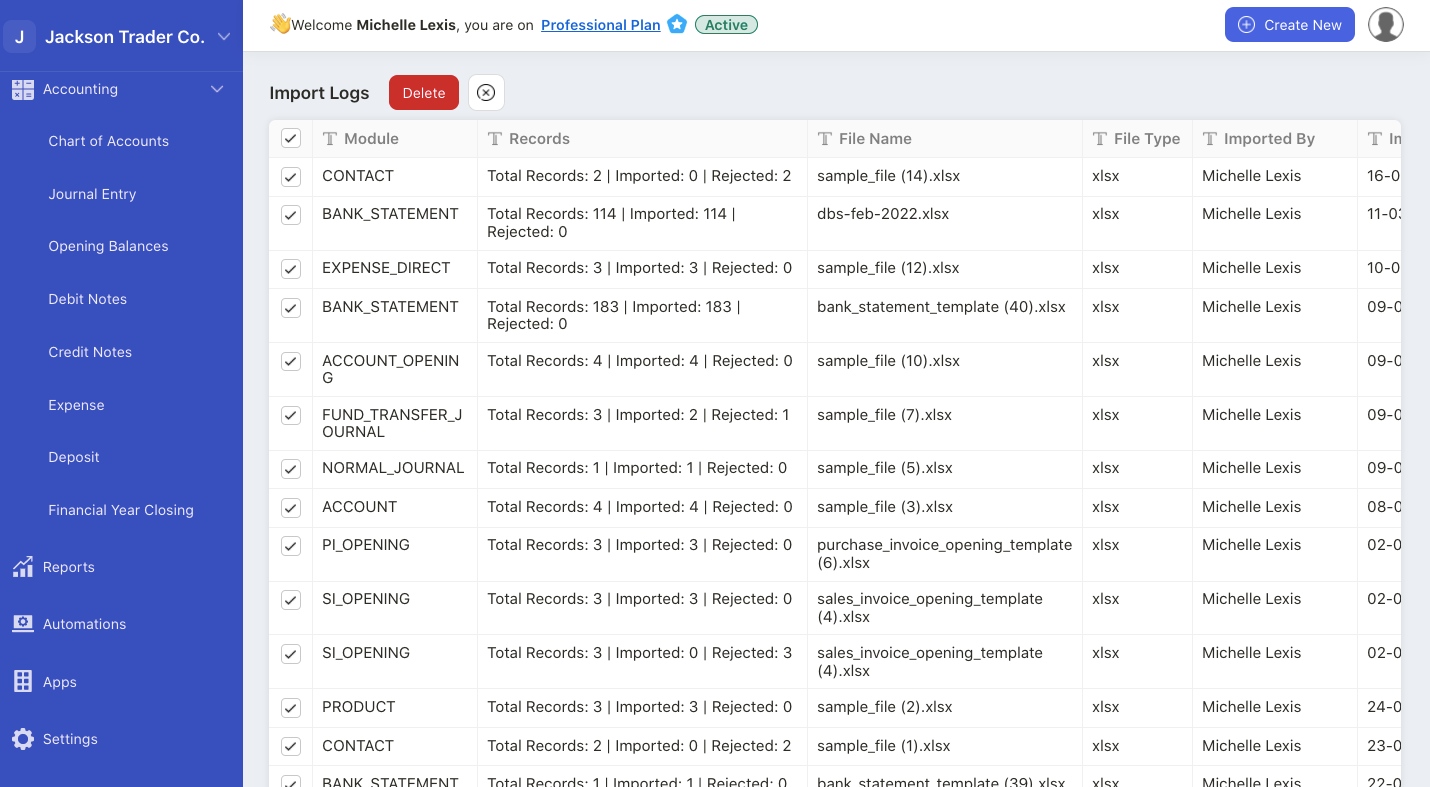 5.  Click on the checkboxes to bulk delete the data. Once you have deleted the import logs records, you cannot restore or retrieve the files anymore.