Sometimes, an employee might hit a financial rough patch. Something unexpected might happen, such as a medical emergency, that requires more money than the employee has saved up.
If this happens, the employee might ask you for a salary advance to help them make ends meet.
A salary advance is essentially a loan you can give an employee. The advance comes from wages you will pay the employee in the future.
Follow the steps below to configure advance payment for an employee:
Login to your People Plus account.
Click on Payroll Module via the sidebar menu.
Select Employee List.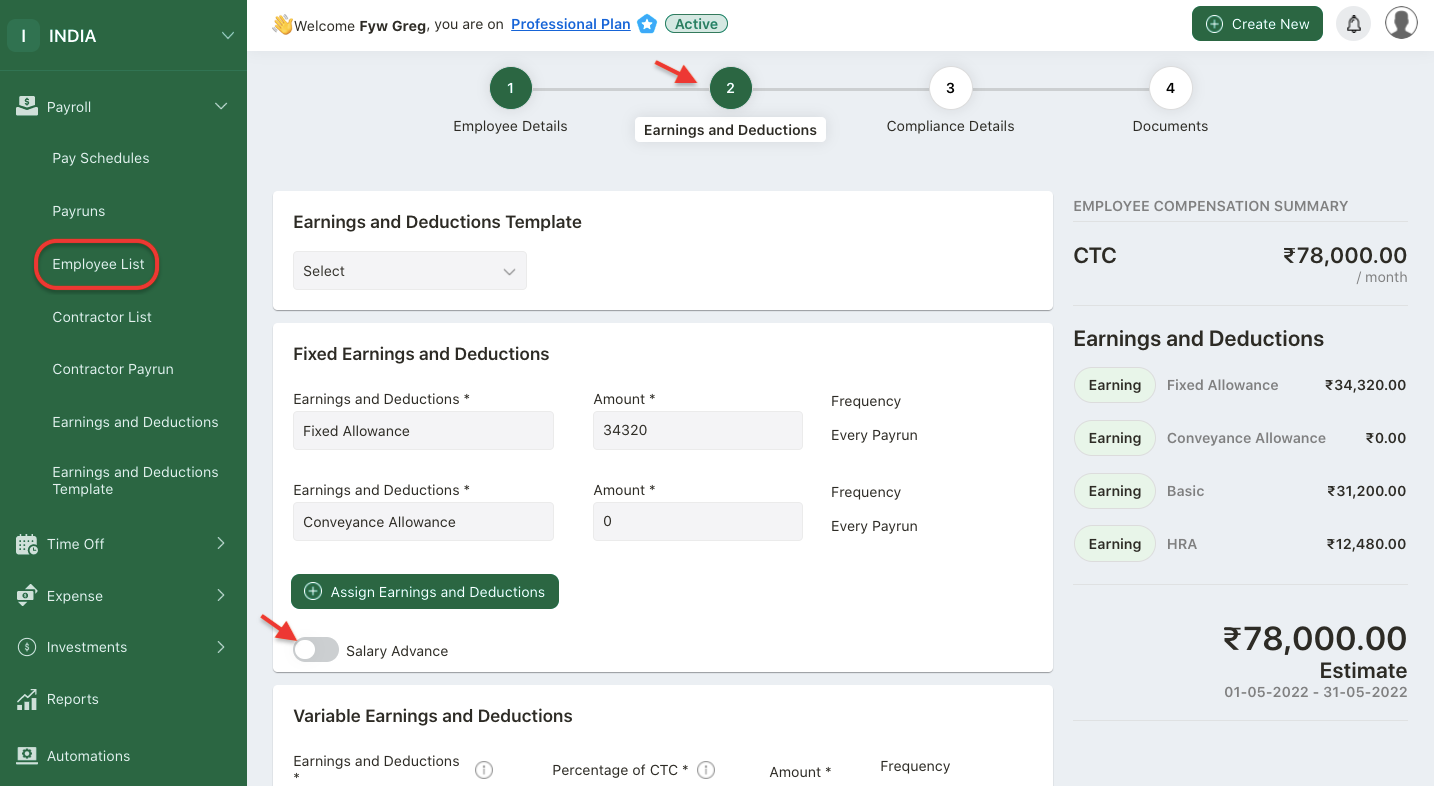 4.  When creating a new employee profile, navigate to earnings and deductions tab.
5.  On this page, enable the salary advance toggle.

6.  Once you have enabled the toggle, you can view the fields below;
Salary Advance Amount: Fill in the salary advance amount, which shall not be greater than the employee's basic pay.
Disbursement Date: Select the date in which advance must be given.
Repayment Start Date: Select the date when the repayment starts
Installment Amount: Enter the amount of each installment the employee will pay
7.  After these details are filled, you can see the total number of installments to be paid back to the employers.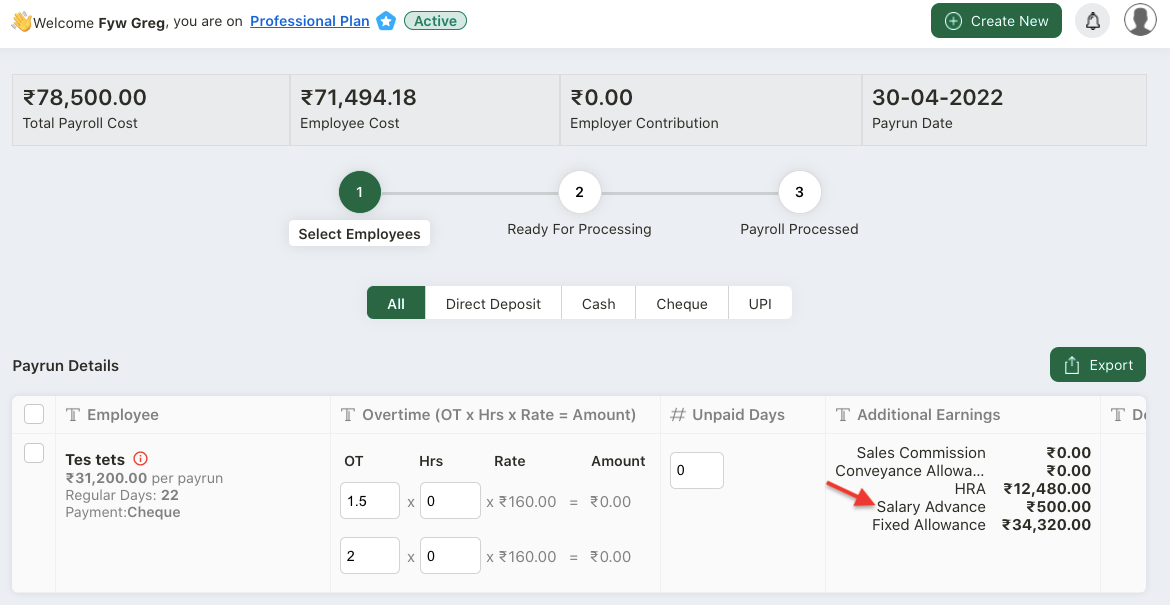 8. You can view the salary advance amount in the system, while processing the payrun. The Salary Advance amount will be visible under the Additional Earnings column.
9. Once the salary advance is paid, then from the employees salary every month, as per the set Repayment Start Date and Installment Amount, the installment of Salary Advance will be deducted.
10. This, amount will get reflected while processing the payrun, under the deduction column, as Advance Repayment deduction component.
11. After each installment is paid by the employee, under the employee profile, component section, the remaining installments number to be paid will be updated accordingly.