According to the Inland Revenue Board of Malaysia, an EA form Malaysia also refer to Borang EA, EA Statement, EA Employee is an Annual Remuneration Statement that every employer shall prepare and render to his employee statement of remuneration of that employee before 1st March in the year immediately following the first mentioned year.
‍How to generate Form EA in Deskera People:
Generating Form EA in Deskera People takes a few clicks to get it out to your employees. In Deskera People you can  easily be able to download your employee EA form.
With the below simple steps you can download the EA form in Deskera People.
Go to Reports Module>>Under Yearly Forms>>Select EA Form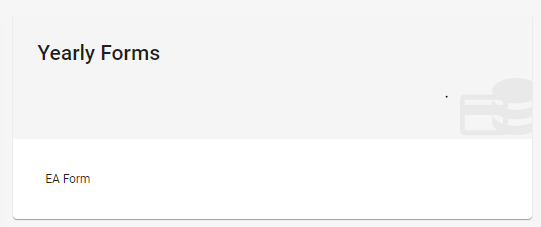 2. A below screen will appear,

Year: Select the year from drop-down menu for which you need to download the EA form.
Month: By default December
Select Employee: Select the employee from the dropdown menu for whom toy need to download the EA form.
Lastly, you can generate the EA from in PDF format, by clicking on Download Form button.
System Generated EA Form in PDF format,