Expense is an outflow of money to a person, group or financial institution for purchasing goods and services.
In the Deskera Books system, all the expenses that you have incurred will automatically appear on the Expense page.
Aside from that, Deskera users have the flexibility to create a direct expense in the system manually.
Direct expense is any expense related to the purchase of products. Some examples of direct expenses are the materials used to build a product for sale, the cost of freight, wages and salary, etc.
How to create a direct expense?
Go to the Accounting tab on the sidebar menu.
Click on the Expense Tab
Click on the 'Create' button on the dropdown arrow next to th on the top right of the page and select Direct Expense.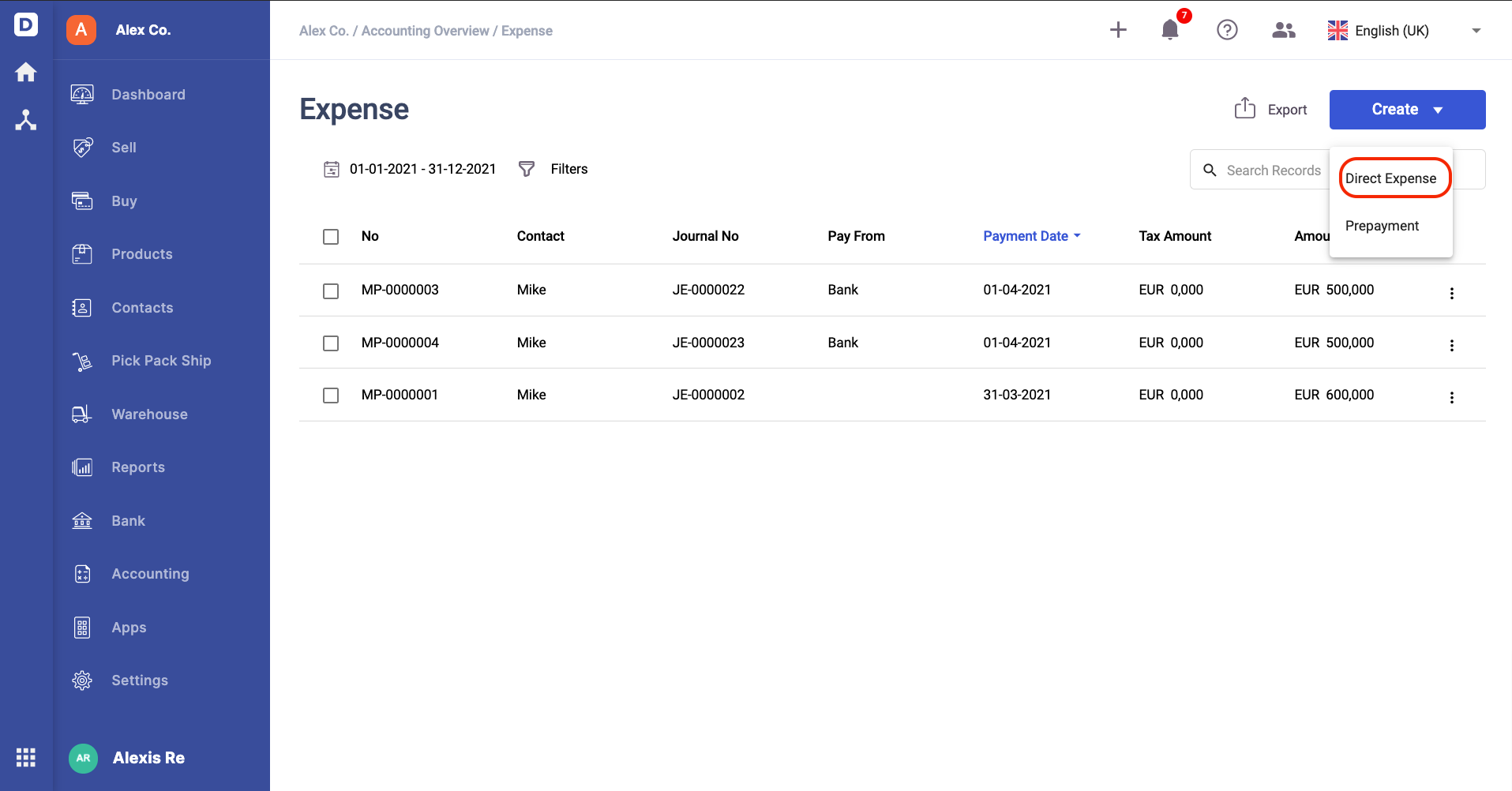 4. Fill in the contact, choose the account to pay from, and the payment date. If you select a cheque, bank or card, you will need to fill in the reference number and reference date.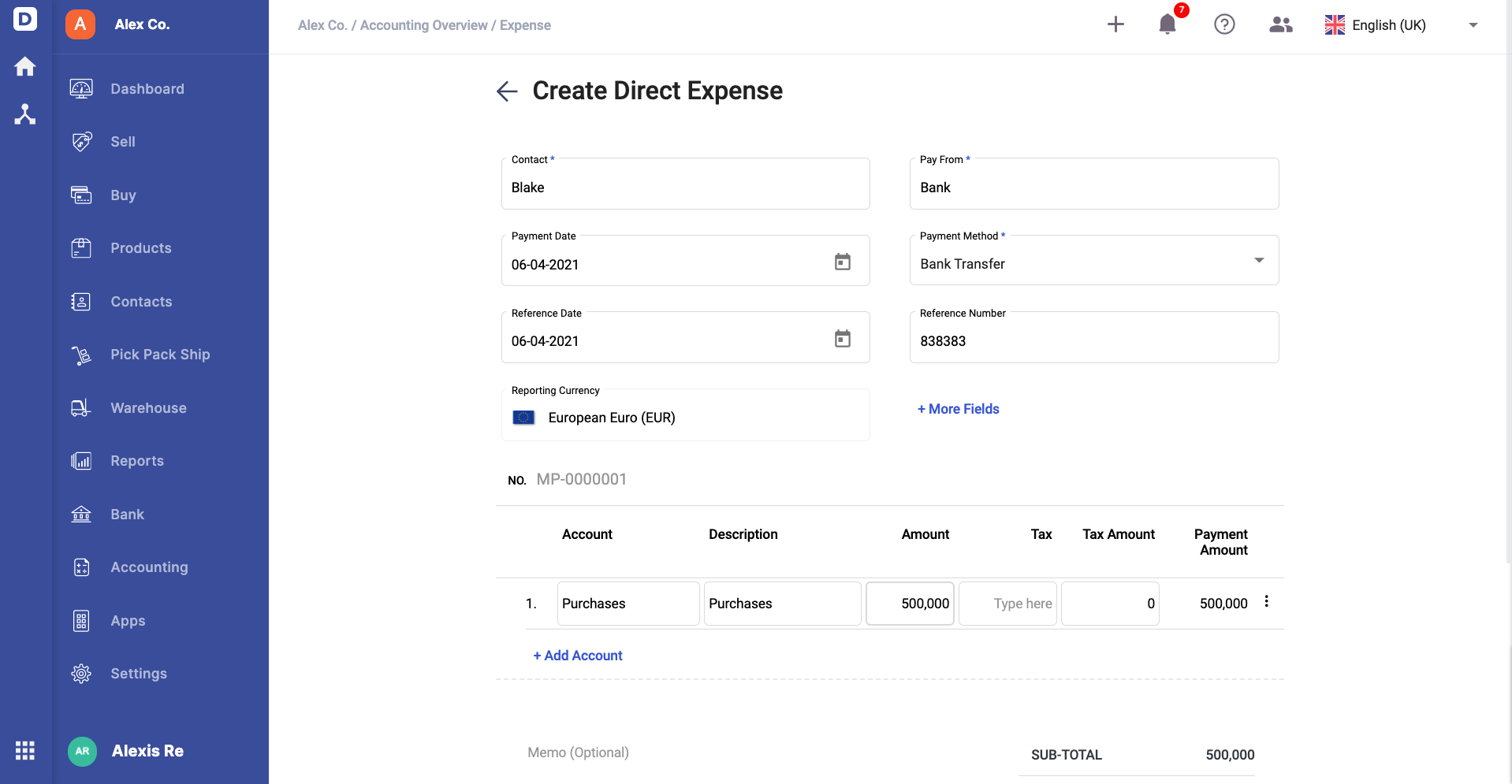 5. Next, select the account related to the expense, the amount, and tax, if applied.
6. Fill in a short description of the expense incurred in the memo box at the bottom of the page and select the Save button once done.
7.  All the direct expense created manually can be edited except those mapped from the Buy Module.
How can I export the expense record?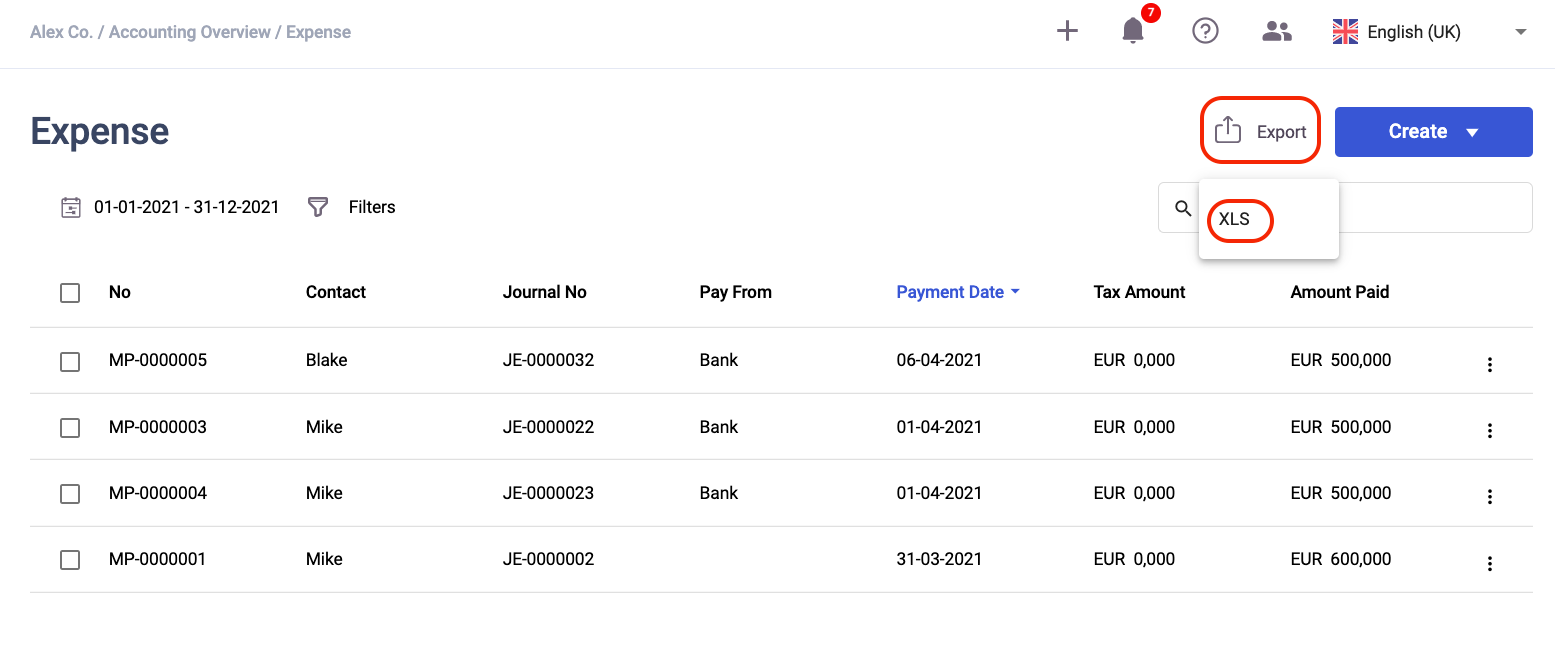 After you are done creating a direct expense, you can export the list of expenses available on the page to Excel sheet.
Click on the arrow button at the top right page and select Export Excel button.
How can I edit the expense record?
Follow the steps below: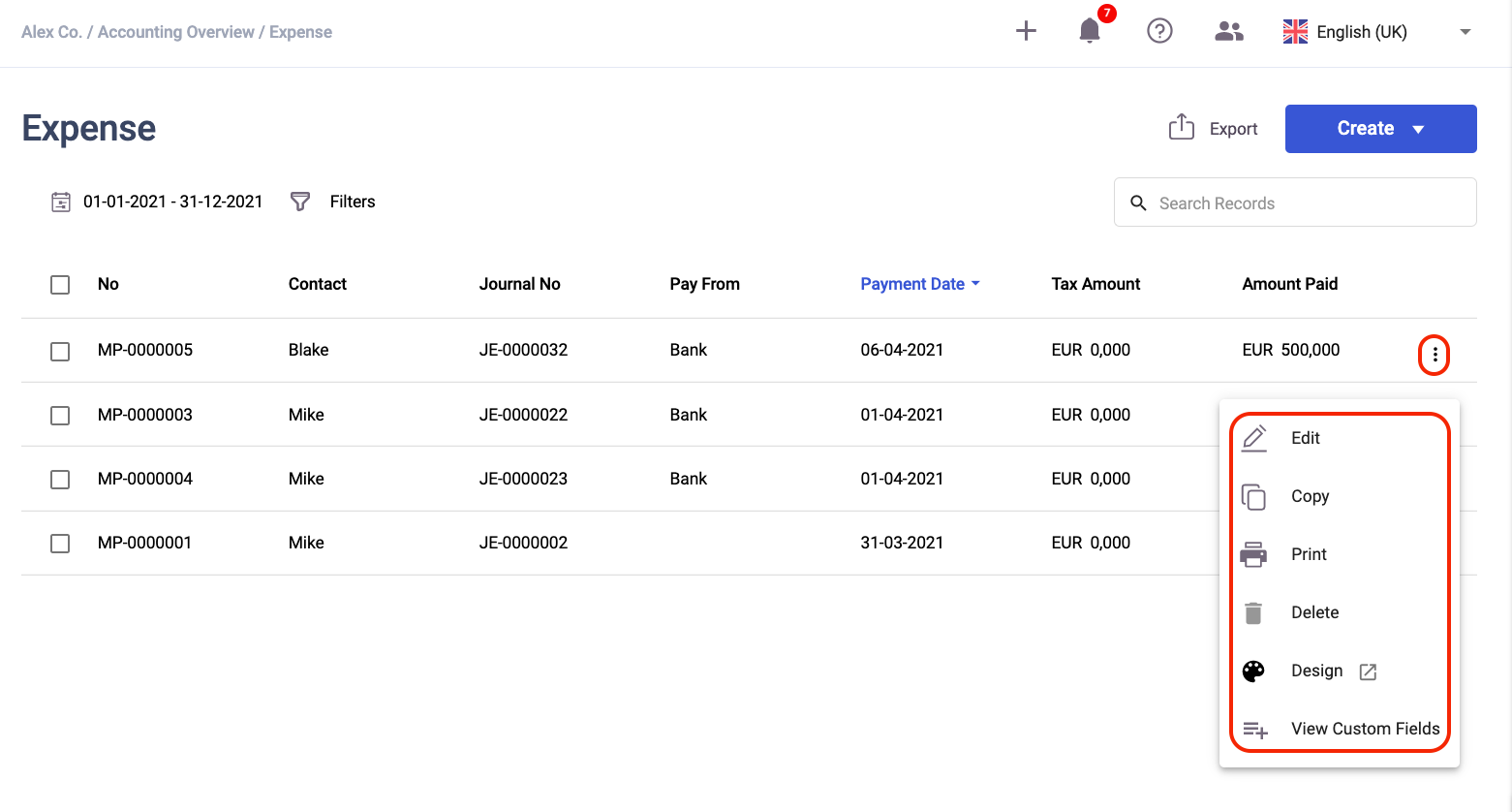 Click on the three dots of the respective expense.
Here you can perform a few actions:
Edit - To amend the contact name, account, amount, document date, payment method, etc. You can only edit the expense you created manually here.
Copy - To create a duplicate record.
Print - To print out the expense record as per the configuration saved in the document designer.
Delete - To remove the expense record created manually in the system.
Design - Create a new expense template using the document generator.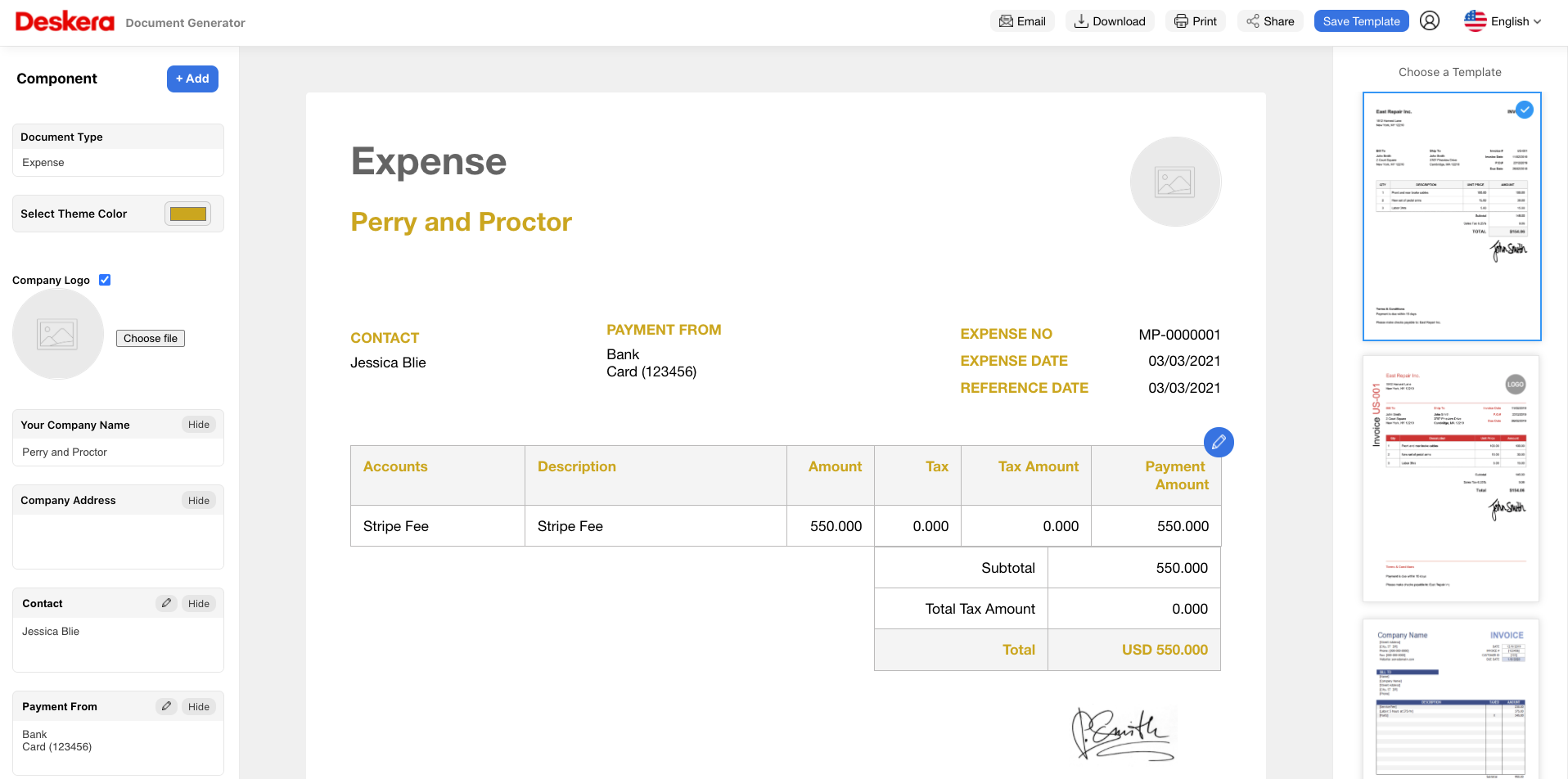 View custom fields - To view your custom fields without opening the expense record document.