Previously you have learned on the definition of contacts; let us guide you through on how to manage the contacts in the system.
Since you get your contacts from various resources, it will be great if you keep track of every contact effectively. You can create different labels using Deskera CRM system and group your contacts according to the label you preferred.
By default, you'll see a few labels in our system, such as the hot leads, warm leads, cold leads, and even customers. If you find the default labels irrelevant, you can always create a new label.
You can categorize your contacts into different labels such as: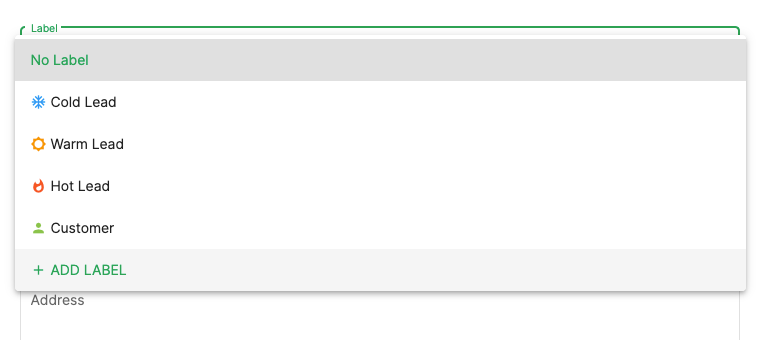 1. Hot lead
The contacts have a higher chance of converting to customers. They show a high interest in buying goods and services.
2. Warm lead
The contacts that show neutral expression or intonation. The chances of them converting to customers are 50/50.
3. Cold lead
The contacts show zero interest and refuse to listen or even communicate with you. They will reject you even before you approach or pitch to them.
4. Customers
The contacts that have purchased your goods and services.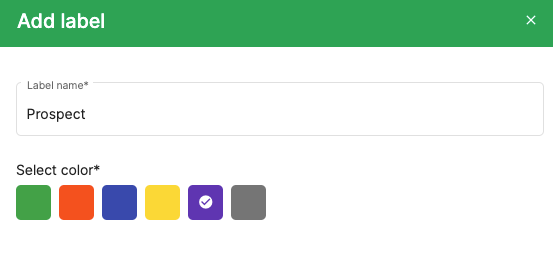 To create a new label, go to the Contact, in the dialog box, under the Label section, select the '+ New Label'.
A dialog box will appear.
You will need to fill in the label name and select the colors shown to identify it from other labels.
Finally, click on the 'Save' button.
In conclusion, by segregating your contacts into different labels enable you to view the contacts at a glance.
The contacts with higher priority are your most important task to focus on because the chances of them converting into customers are higher.