The stock valuation report in Deskera BooksPlus refers to the stock item levels in your organization and the value of the stock at the time the information is generated.
Using the Deskera BooksPlus system, the users can identify and analyze which products have the highest stock valuation so that they can focus more on the stock with a higher valuation than others based on this report.
To have an overview of the value of your stocks, find out more below.
Step 1: Go to Reports>Stock Valuation Report, as shown below.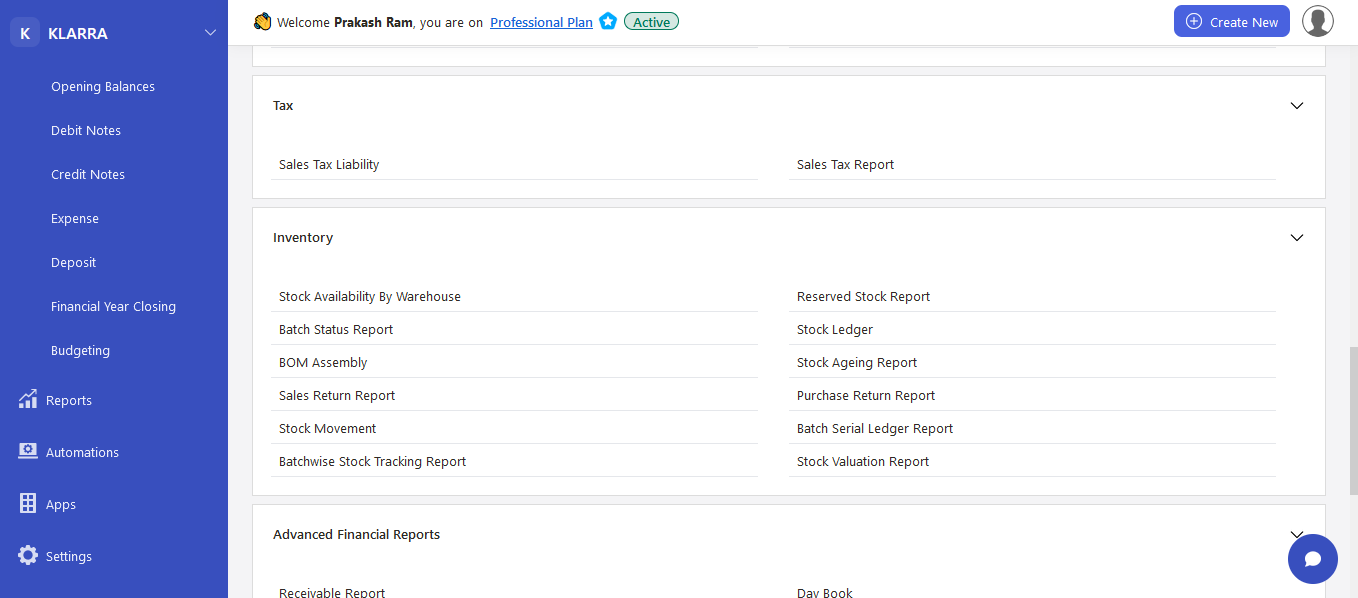 Step 2: Change the date by selecting the preferred date and product name to filter the stock valuation report.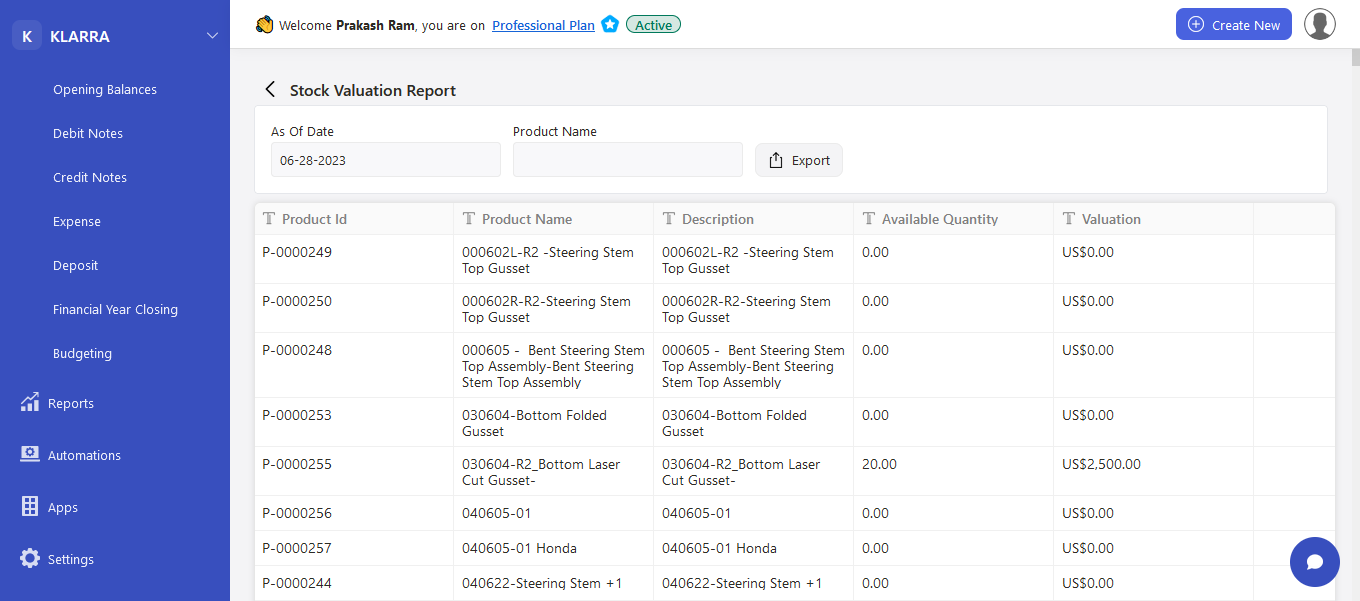 Step 3: You can also export the Stock Valuation file in PDF and Excel format.