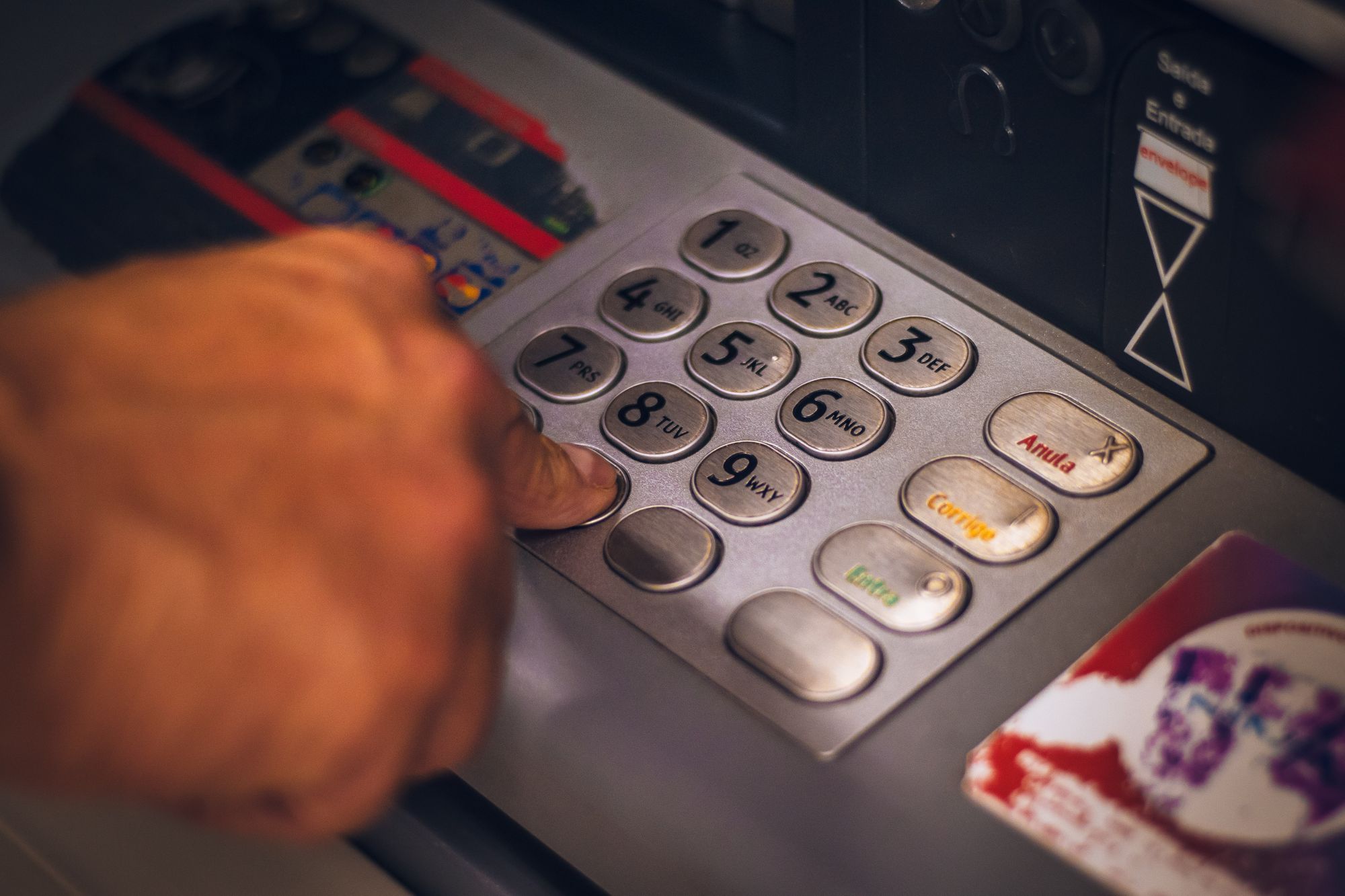 The undeposited funds in Deskera Books+ allow you to hold onto your customer's payments from multiple invoices before your company deposits the funds to the bank.
Here's one main advantage of recording the payment as undeposited funds:
How do I start using undeposited funds?
Follow the steps below:
Login to Deskera account.
Click on Accounting on the sidebar menu >> Select Chart of Accounts
On this page, you can view the Undeposited Funds saved as a current asset in Deskera Books+.

4.   Next, go to the Invoice tab via the sidebar menu and click on the Get Paid button from the drop-down list and mark the payment against the invoce.

5.   This action will open the dialog box. Please fill in the fields in the receive payments box: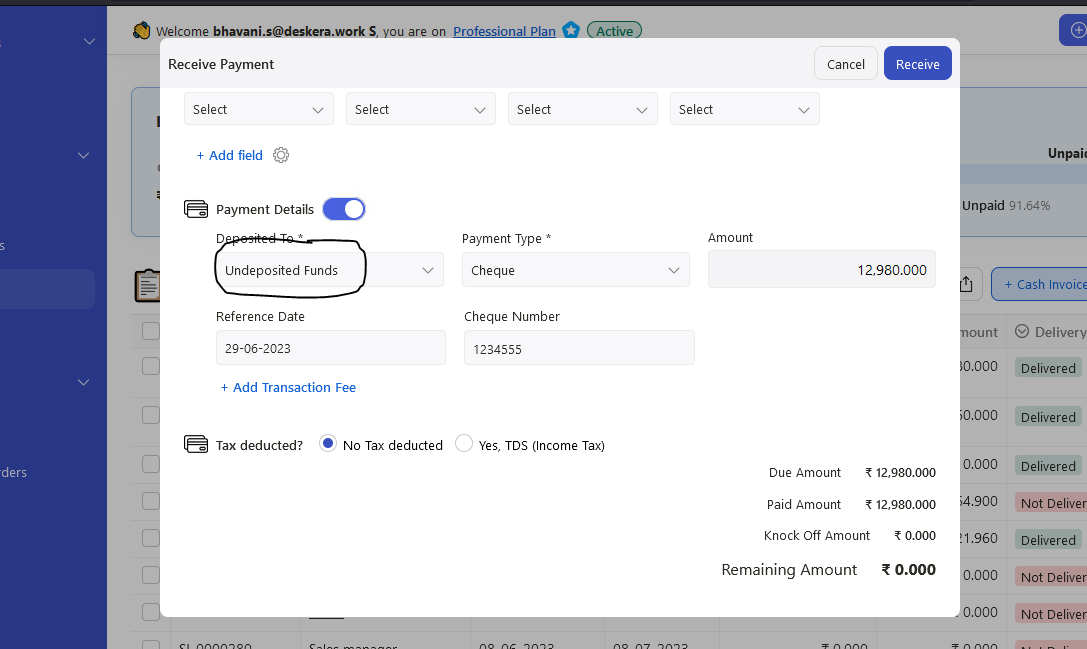 Payment date - The date you receive the payment
Payment and Currency - The currency involved in this transaction
Deposited To - Choose the Undeposited Funds from the drop-down
Payment Type - Choose the mode of payment; Cash, Card, Cheque, or Bank Transfer
Payment Details - The fields will change based on the mode of payment you choose above. Fill in the fields here, such as the reference date, reference number, or cheque number
6.   Once you have marked the payment of the invoices as Undeposited Funds, go to the Accounting tab via the sidebar menu >> Select Deposit.
7.   On this page, click on the Create button >> Select Bank Deposit

8.   After that, all the invoice records marked as Undeposited Funds in the Invoices Record will reflect here.

9. Fill in the respective fields here:
Deposit To - Choose the bank to deposit the fund
Payment Date - The date the fund is deposited to your bank
Payment Method - The mode of payment
Reference Date - Select the reference date
Reference Number - Enter the reference number for the deposit made
Reporting Currency - The base currency
10. Verify all the information on this page. Tick the checkbox of the invoices that you're going to deposit to the same bank account.
11. Click Save.

12.   Go to Bank on the sidebar menu to view this record in the bank.