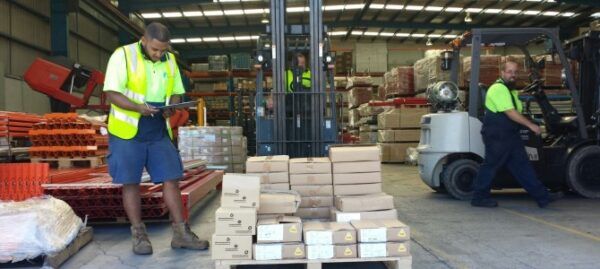 On Deskera Books+, you can indicate if you have received Products or Services from your supplier. This allows you to keep track of the products and services you have received from your supplier
You can indicate whether you've received Products in both the Purchase Order stage and the Bill stage.
To indicate that you have received Products from your supplier, follow these steps:
1.Go to the Purchase Tab on the sidebar menu.
2.Go to the document (Purchase Order/Bill) where you want to update the number of Products received.
3. Click the quick action arrow which is near the document number and a dropdown list appears and from there you need to choose "Receive Goods" option.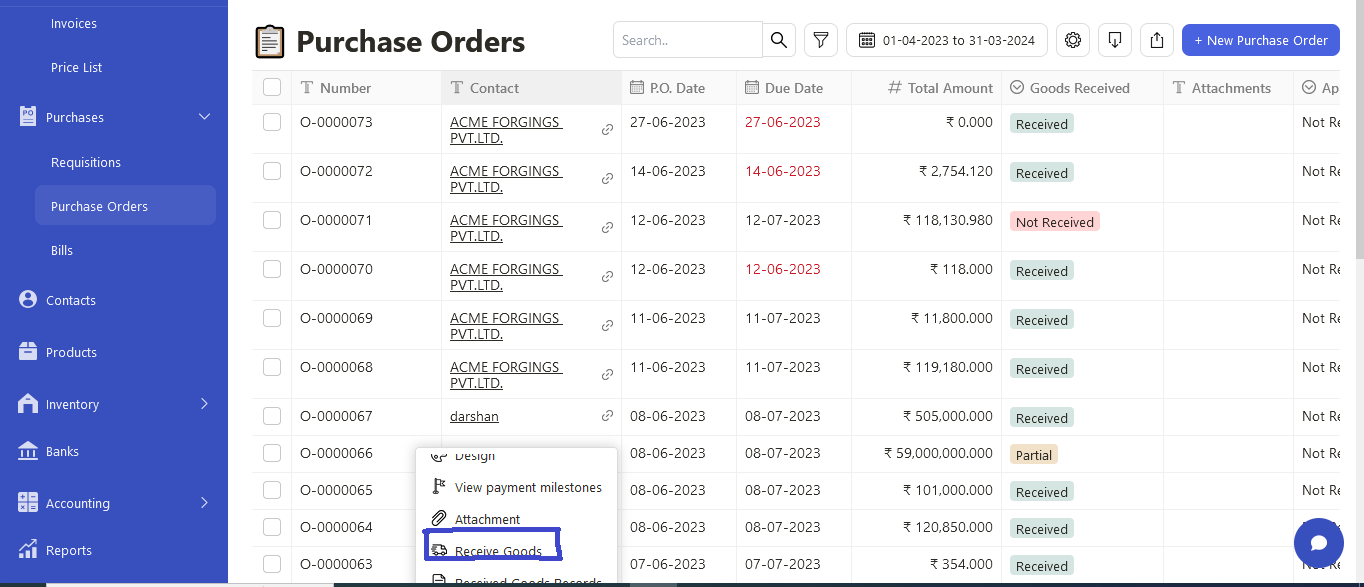 4. The Receive Goods popup will appear. In the popup, you can see the Products involved in the selected document and the Quantity Required.
5. You can also indicate Product receive date and Multiple Warehouse status
6. Option of multiple Warehouse where goods are received in.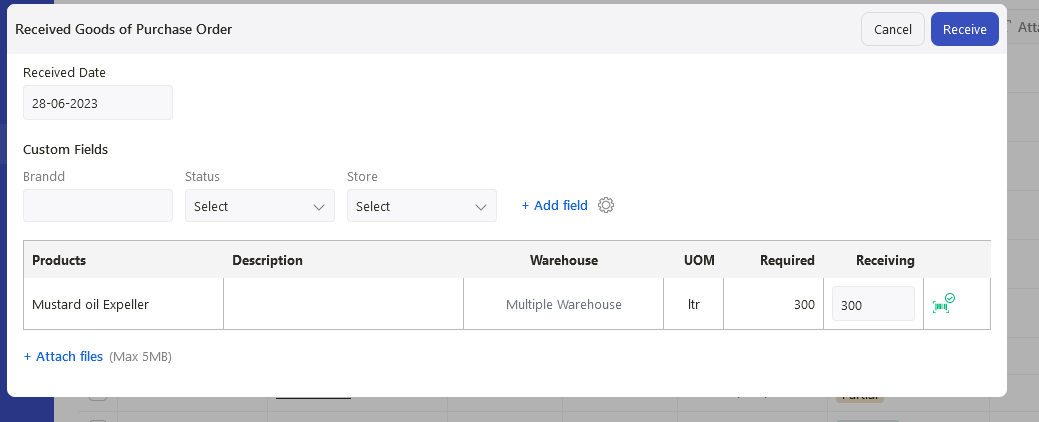 7. You may indicate the amount you have received in the to Receive field.
8. Click Receive to update the document.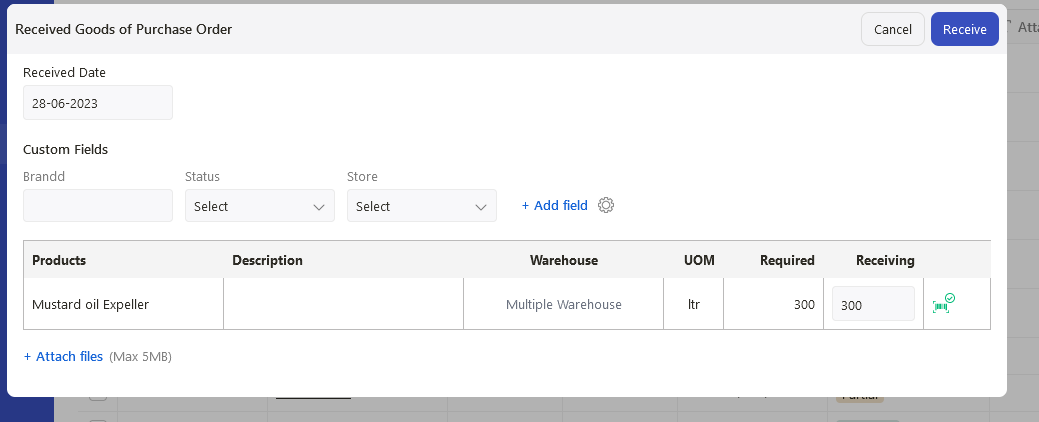 How can I print the goods receipt record?
To print the Goods receipt, click on the arrow near the document number and from the dropdown select " Received Goods Record" .

Once you click the document opens and you can select the print option and print the receipt.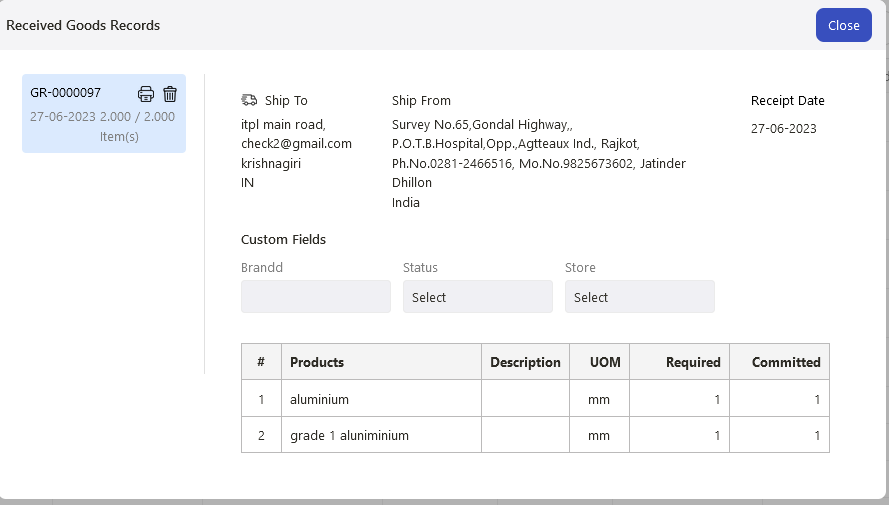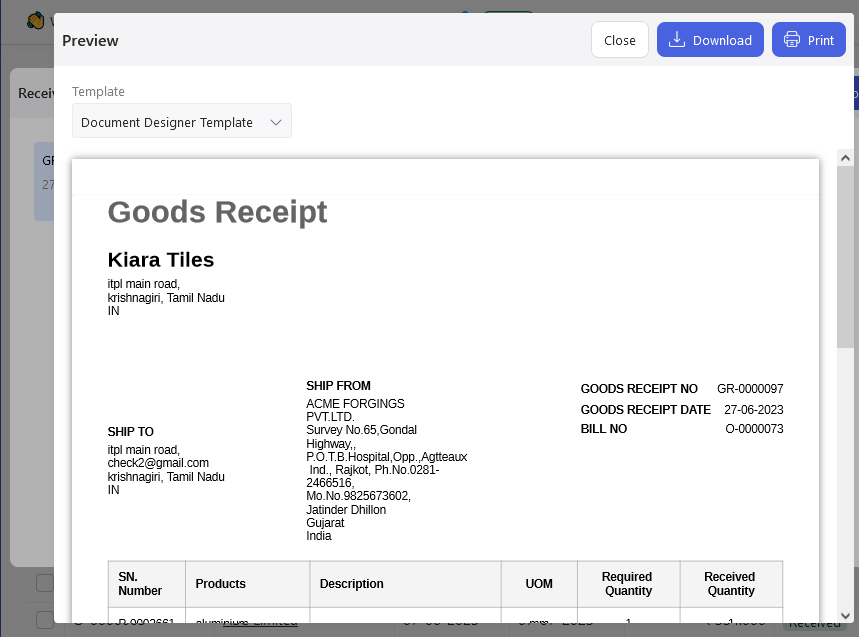 Preview the good receipts template and click on the Print button.