Debit Notes are used when you as a buyer:
Are returning goods received incorrect or faulty goods
Were overcharged by the supplier
You as a seller:
Undercharged the customer
How to create a debit note?
Go to the Accounting Tab.
Click on Debit Notes and click on Create to go to the Create Debit Note page.


3. Click on "New Debit Note" to create a debit note.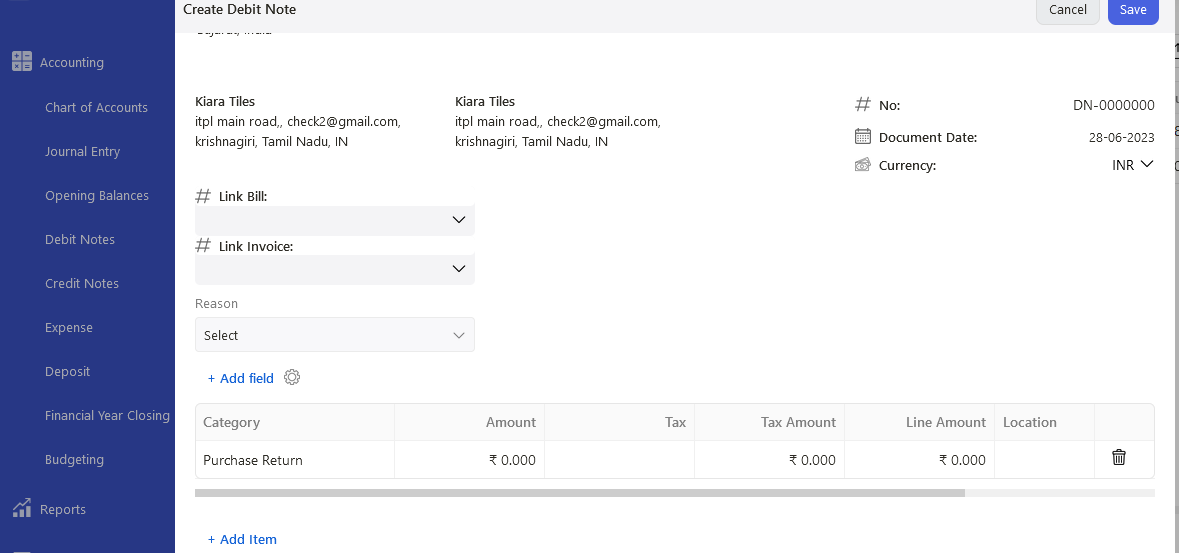 4. Select the Contact that is involved and the Account involved in the transaction.
5. Indicate the amount to be Debited and any applicable taxes.
6. Click the  SAVE button to create your Debit Note.
7. To use the Debit Note, go to a Bill select the Contact you created the Debit Note for and while making the payment against the bill you will get option to adjust debit note.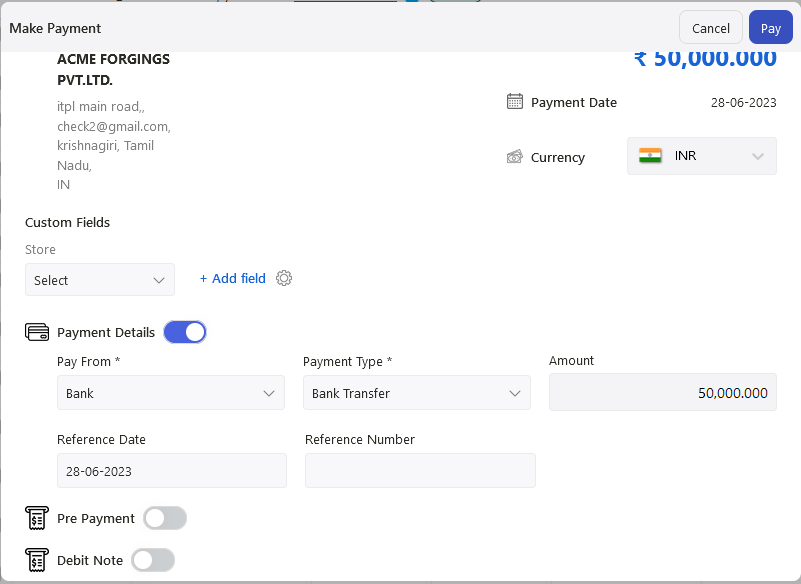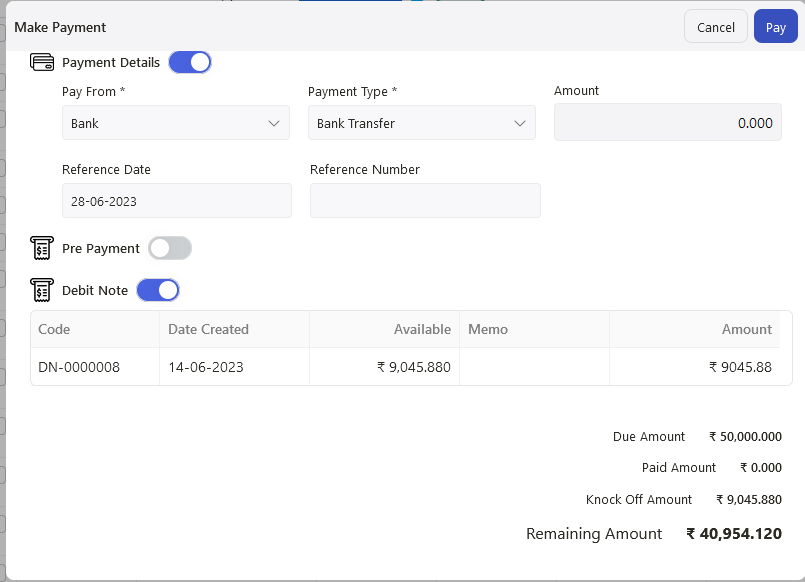 8. In the Bill itself, click on the make payment button. A pop-up will appear.
9. Input the amount you wish to Debit.
10. Click Next to apply the Debit Notes against this bill document and click on the pay button.
11. Once you have successfully created the Debit Note, go to Accounting tab >> Select Debit Notes again.

You can view the linked documents that you have applied the debit note against here.
12.  If you click on the bill document, the system will direct you to the respective bill.
How can I edit, delete and print the debit notes?
Click on the three dots of the respective debit notes.

2.  You can perform the following actions here:
Edit - To amend the document date, account, amount, and notes. Once you have applied the debit note to your vendors, you cannot edit this anymore.
Delete - To remove the debit note from the system. Once you have used the debit note, you cannot delete this anymore.
Design - Clicking on this button will direct you to the document generator. Here you can design the debit note and print out the debit note as well.