It takes 5 to 7 impressions for your target audience to remember your brand. Hence, with consistent presentation of your brand across all your platforms, you would be able to increase your revenue by up to 23%.
Therefore, branding is one of the most critical aspects of every business, irrespective of its size or type. While earlier branding was about a name, slogan, sign, symbol, design, or a combination of all these elements that helps in distinguishing one company, product, or service from another. Today, branding has a much broader, more complex, more comprehensive, and very important definition.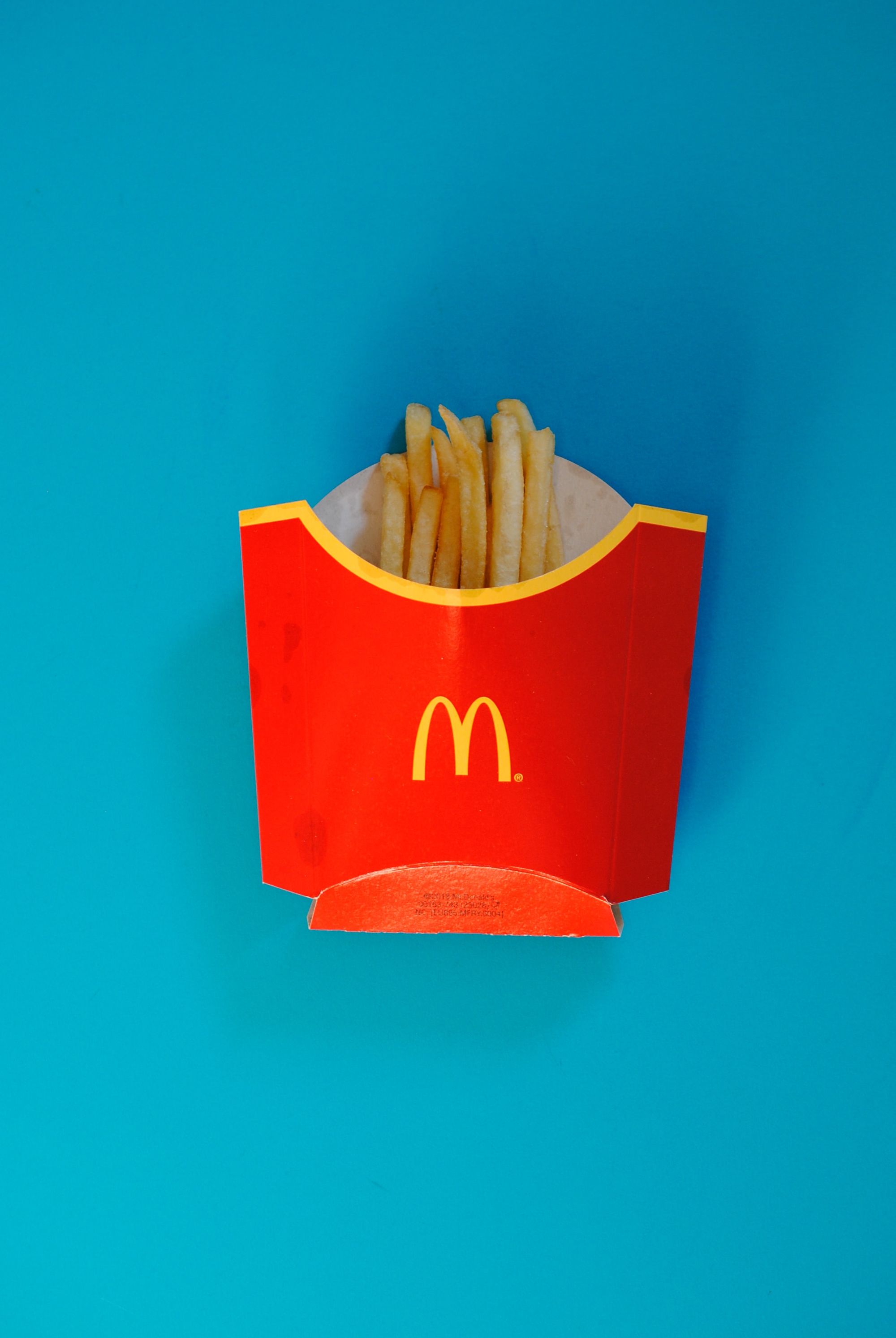 Branding is no longer just about your customers from your target market choosing you over the competition. Instead, it is about your sales prospects seeing you as the sole solution provider to their problems and challenges. This makes branding a problem-solver.
A good brand is hence one that will:
Clearly deliver a message
Confirm the brand's credibility in the marketplace
Be a reflection of the company's values and ethics
Emotionally connect target prospects with a product or service
Motivate the buyer to make the purchase
Create customer loyalty
In order to have a successful branding, you would have to think of your company as a living, breathing organism and branding answering questions like:
Who are they?
Why are they valuable?
What specifically do they have to offer?
With a proper brand strategy, you will be able to create a brand awareness that aligns with your company's values, ethics, and objectives. As your customers begin to identify with you and your brand, you will start making your position in their hearts and minds. Building an emotional connection with your leads, prospects, and customers is hence crucial, and in order to do so successfully, you will have to understand their needs and wants. An effective branding strategy will also give you an edge against your competitors.
This is because your brand is a promise to your customers, along with a message of what they can expect from your products and services and what differentiates you from your competitors. Your brand should be a reflection of who you are, which to some extent should also be based on who your target customers want and need you to be.
Deskera CRM+
To get the perfect assistant for marketing your brand
This article will cover the following topics:
What is Branding?
Elements of Branding
Brand vs. Branding vs. Brand Identity
Importance of Branding
Types of Branding
Brand Positioning
Branding Quadrants
Brand Positioning Examples
A Basic Checklist to Evaluate Your Brand
Brand Marketing
Difference Between Brand Management and Marketing
How to Build a Brand Marketing Strategy?
17 Powerful Ways to Market Your Brand
Brand Marketing Examples
Mistakes to Avoid When You are Developing Your Brand Marketing Strategy
Brand Strategy and Brand Equity
How to Build Your Brand Equity?
Why is Brand Equity Important?
Available Brand Marketing Jobs
How Can Deskera Help You Market Your Brand?
Key Takeaways
Related Articles
What is Branding?
Branding is the perpetual process of identifying, creating, and managing the cumulative assets and actions that shape the perception of a brand in the stakeholders' minds.
Branding hence is a vast concept that requires an understanding of business, marketing, and even human and human relationships. The concept of brand hence extends far beyond your company's logo to your business's core values till every interaction that you have with your customers and suppliers. In fact, your brand creates and maintains your reputation while also reflecting your customer's experiences of your organization.
When it comes to branding and brand marketing, the main objective is always to have not only your employees but also your customers get emotionally attached to your brand. This will lead to the development of strong loyalties, a sense of ownership, increased sales, higher employee motivation, a higher number of returning customers, and larger gross profits.
Your brand is, therefore, that which you are selling to your customers. When it comes to products and services, there may be other providers offering the same thing, but they would not have your brand. A strong brand can hence make any business stand out from the crowd, which is especially important in competitive markets.
Elements of Branding
Branding is not only about a logo and a name. Rather, it is about a combination of all the characteristics and properties which will have an effect on all of our senses hence giving us a uniform experience that we associate only with a particular brand. Some of these elements are:
Name: With which we identify the product.
Logo: A symbol or other design that is adopted by the business as identification of its brand
Tagline: A meaningful, memorable and concise statement that captures the essence of your brand.
Color: The color palette and color hues used by a business in its retail shops, website, posts, advertisements, and every other marketing message it opts for. These colors should complete and describe your brand.
Vision: All the goals and objectives of a brand that will guide all its activities in the future as well.
Message: The value proposition of your brand is conveyed through brand personality and brand positioning.
Shape: This refers to the distinct shape of the offering or the shape of the packaging
Aroma: The distinct smell experienced by your consumers before, during, or after he uses the offering. This could be in reference to the aroma of your products, the aroma of your retail shops, and so on.
Graphics: The uniform and distinct aesthetics used in the marketing messages.
Sound: The sounds used in the marketing messages as well as your retail shops that reinforce your brand identity.
Brand vs. Branding vs. Brand Identity
A brand is a personality that is crafted to connect with audiences in a specific way. A brand is hence a collection of values and perceptions that the world has about an entity. Anything can have a brand- a private company, a school, a governmental entity, a content channel, a social club, etc.
However, while it is you who has been developing your brand, you do not have the final say on your brand because how the world perceives your branding and the values they assign to it play a role too.
This means that branding is the series of deliberate choices you make in order to communicate your brand to the world and especially to your target audience. Hence, while a brand is the public's perception of you, branding is how you direct that perception.
Lastly, brand identity is the set of design choices that you make while branding something. For instance, if your branding is using warm pastel colors, it would be the job of brand identity to clarify the specific hues of that particular color palette to be used consistently by every designer who works for you. This helps in forming your brand identity.
Brand identity hence involves font choices, color palette, types of graphics you use, your logo and its variations to be used, and your copy voice. Brand identity hence gives you the building blocks for developing your brand strategy.
For example, Taco Bell is known for its cheap and delicious food, which is an ideal choice of a meal when one wants to eat quickly rather than healthily. A part of this perception of Taco Bell comes from its branding, and a part of it comes from its consumers' experience. Taco Bell's branding features quirky commercials with bold color palettes on their food packaging and website. Their restaurants carry a standard cool, modern interior design making the new generation resonate with them the most. All of this adds up to forming Taco Bell's brand identity.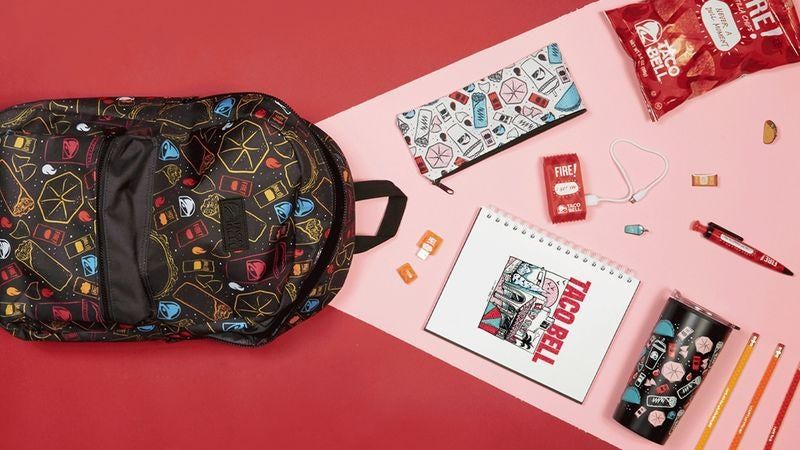 Importance of Branding
Branding is very critical for your business because of the overall impact it will have on your business. Branding can change how people perceive your brand, helps you engage in relationship selling, assist in social selling, drive new business, increase your net sales, and increase your brand value. However, if done incorrectly or not done at all, it can have a completely negative impact on your business. The importance of branding is as follows:
Branding Increases Business Value
Branding is very important for the future of your business as it will ensure that your future business gets generated as well. In fact, with strong branding, your company would get more leverage in the industry, giving high returns on investment. This has made branding an appealing investment opportunity.
A branding process leads to a brand that carries forward the reputation and value that comes with it. A strong reputation means a strong brand that translates into value in the form of influence, price premium, mind-share, and many more.
The brand is that asset of the business that should have a position on the business's balance sheet because it holds a monetary value in itself that also increases the overall worth of the company. This process is known as brand valuation.
Branding Generates New Customers
A good brand would be able to get the majority of its new business through referrals. A strong branding that aligns with the organizational goals also means that they have left a positive impression on their customers.
This is beneficial to the company because the customers would then do more business with you as well as are more likely to recommend you to others as a brand that they trust and depend upon. Such word-of-mouth marketing will automatically lead to an increase in net sales and revenue of the company.
What you will have to take care of is that just as word of mouth can establish your brand and its customer base, a bad reputation portrayed through it can also tarnish your brand image. Such a tarnished reputation would mean that customers who come to your business would do so with a negative association in their mind, making them less likely to make the purchase.
Branding Improves Employee Pride and Satisfaction
When an employee is working for a strongly branded company that is staying true to its brand positioning statement, they would stand behind its brand and be more satisfied with their jobs as they would have a higher degree of pride in the work that they are doing.
As an employee, working for a brand that is reputable and held in high regard in society is more enjoyable and fulfilling. It is also something that they would love to take pride in and even flaunt. Additionally, your employees would also be able to understand the purpose of the organization that they are working for and feel like they are a part of something significant. This will motivate them to work better and harder.
Employee pride and satisfaction would be very beneficial for your company as they are the first ambassadors of your company who will be passing down their positive perceptions to the clients and partners that they interact with. This will also result in higher sales velocity through better products and services and improved customer relationships.
Creates Trust in the Market
The reputation that a brand enjoys is directly dependent on the customer's feedback, experience, and trust that they have. The more that your clients trust you, the better would be the market perception for you, with you enjoying a stronger reputation and, therefore, a strong brand itself.
Through branding, you would be searching for the right way to earn and maintain a certain level of trust between your company and its stakeholders. The first way of doing this is through the establishment of realistic and attainable promises that you give as a brand, and then you deliver on them.
This could be maintaining your new product launch dates, making sure your products' quality is as you had promised, giving the promised proactive customer service, and so on. In markets that are highly crowded and competitive, trust that a brand enjoys makes the difference between the intent to buy and undertaking the actual act of making the purchase.
Types of Branding
Branding happens anywhere where the brand is visible. The goal of branding is to develop a trustworthy and unique brand that holds an edge against its competitors while communicating to your target audience that they have found what they were looking for. Some of the most common types of branding are:
Personal Branding
Personal branding involves the creation of a public persona of your company or business or any other entity that reflects and communicates its unique personality. Personal branding takes place on social media and in a face-to-face environment where how others perceive you will have a huge impact on your professional as well as social reputation. This impact can be extremely beneficial or extremely disastrous based on whether you have secured a positive or negative perception of your brand.
Personal branding is done by cultivating a public persona that directs the people seeing you assign certain traits and values to your character. How you style yourself for head-shots, the kinds of images and quotes you share on social media, the platforms where you choose to spend your time, how you interact with others, and many more such factors come together to show the world who you are.
For example, Cardi B. has a clear, carefully built personal brand where she talks about her past, focuses on her constant hustling to build her empire, uses crass humor, and has head-shots with her tongue sticking out. All of these add up to make her own personal brand through which she is recognized and even succeeds.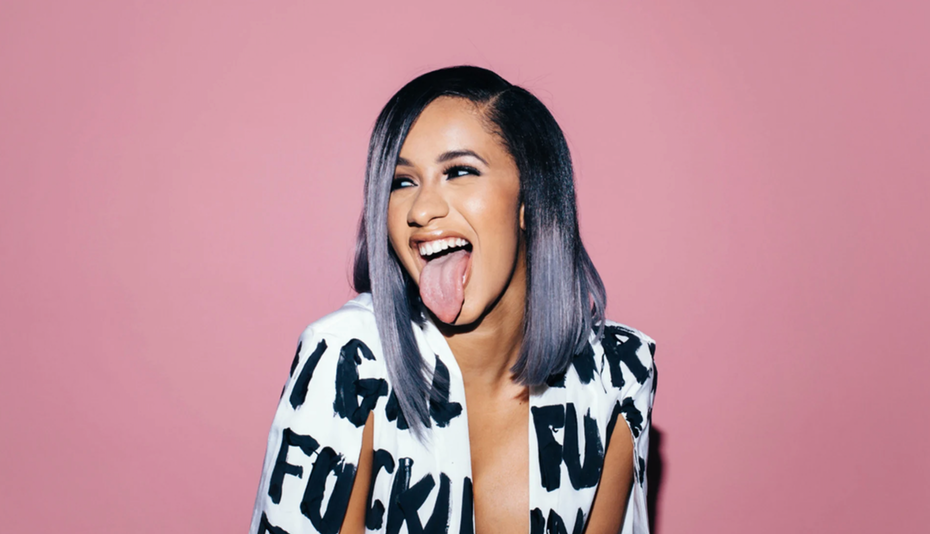 Product Branding
Product branding is a series of actions that are aimed at branding a specific product. Product branding involves shaping how the world perceives and views your product. This is done through deliberate aesthetic choices like color palettes, images, font style, and many more. The goal of every product branding is to connect with the right audience for your product.
To do your product branding successfully, you need to know your buyer personas and then design your product branding strategies and therefore your product marketing strategies in a manner that they:
Hear about your brand
Visit your website
Like, follow, and subscribe to your various social media channels
And make a purchase.
For instance, if you are selling luxury furniture, your product branding to communicate this can involve:
Serif font
Muted, the neutral color palette for your logo, website, and marketing materials.
Retailing your furniture to upscale department stores and boutiques where your target audience most often goes
Sending your current and prospective buyers well-constructed lookbooks that use high-quality paper and binding as a representation of your high-end luxury furniture
And so on.
Product branding is essential for everyone who makes a tangible product. This has to take place where the product needs to stand out, like in stores, advertisements, social media, etc.
Service Branding
Services are more challenging to brand than products because they are not tangible or visible. In order to brand your services, you need to think out of the box. Usually, service branding comes in the form of "extras" like a hotel offering free cookies at the concierge desk at the year-end, a gold jewellery shop giving gold plated idols during Diwali, insurance companies sending rebate checks to all its customers at the end of the financial year, etc.
In addition to offering extras, service branding can also be done by meeting all the expectations of your customers, which would set you apart from your competitors. For example, a cable company connects its customers to human representatives rather than automated prompts when they call.
Your customers expect a quick, efficient, and friendly service. While in some industries, just offering this is enough, in other industries, you would have to go above and beyond what is expected of you in order to stand out against the competition. Service branding gets trickier also because of the fact that their outcomes are often visible only after a considerable time. In such cases, it becomes important to connect with your customers on a deeper, emotional level.
The reason behind taking such approaches is that you are teaching your consumers to associate your brand with a certain customer experience that would lead to positive customer feedback as well as make them visit you again and again.
For example, Air New Zealand has made a reputation of being an airline that has a sense of humor. It has done so by reimagining stuffy, traditionalist safety videos and making them funny and unorthodox. These safety videos have become a marketing opportunity for them in itself.
When The Lord of the Rings and The Hobbit were successful in cinema and tourism in New Zealand was on the rise too, Air New Zealand partnered with the filmmakers to become the "official airline of Middle Earth." This collaboration included all the A-list air-safety video that features the most loved stars of the film.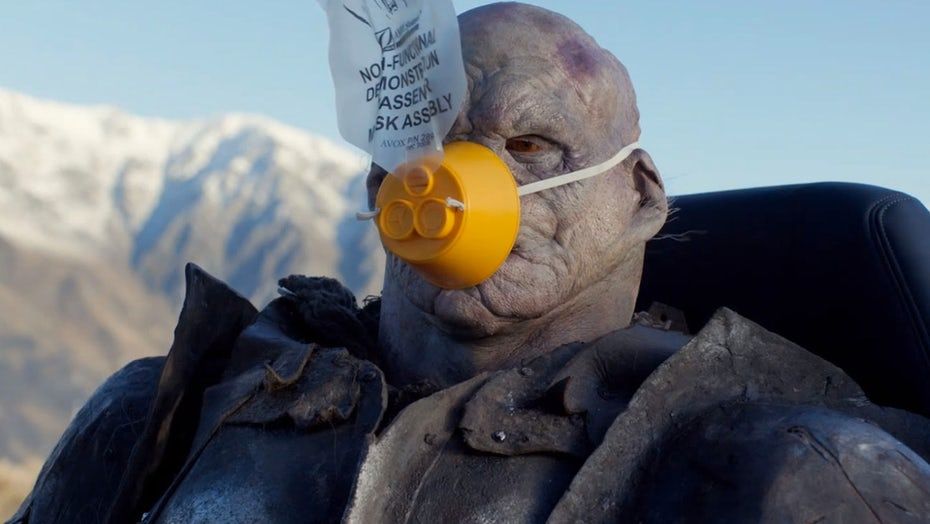 Air New Zealand's such well-timed collaborations helped them connect with all their potential customers while building their brand identity as someone contemporary who offers quality and enjoyable customer experience and exceeds all that the other airlines offer.
Retail Branding
Retail branding refers to the physical appearance, look, and feel that a brick-and-mortar store gives to its customers. Retail branding thus involves deliberate design choices like its layout, light fixtures, decor, display fixtures, music being played, type of flooring, colors being used, and every such aspect of a retail store that resonates with your brand's identity. This ensures that every shopper who visits your store will have an experience pre-decided by your brand.
Retail branding is essential for every business operating in a physical location. In the light of the eCommerce businesses' boom, retail branding has become even more important in order to keep your shoppers coming. For instance, Trader Joe's is a US-based supermarket which is a smaller supermarket as compared to others. This gives its shoppers an insulated, intimate feel.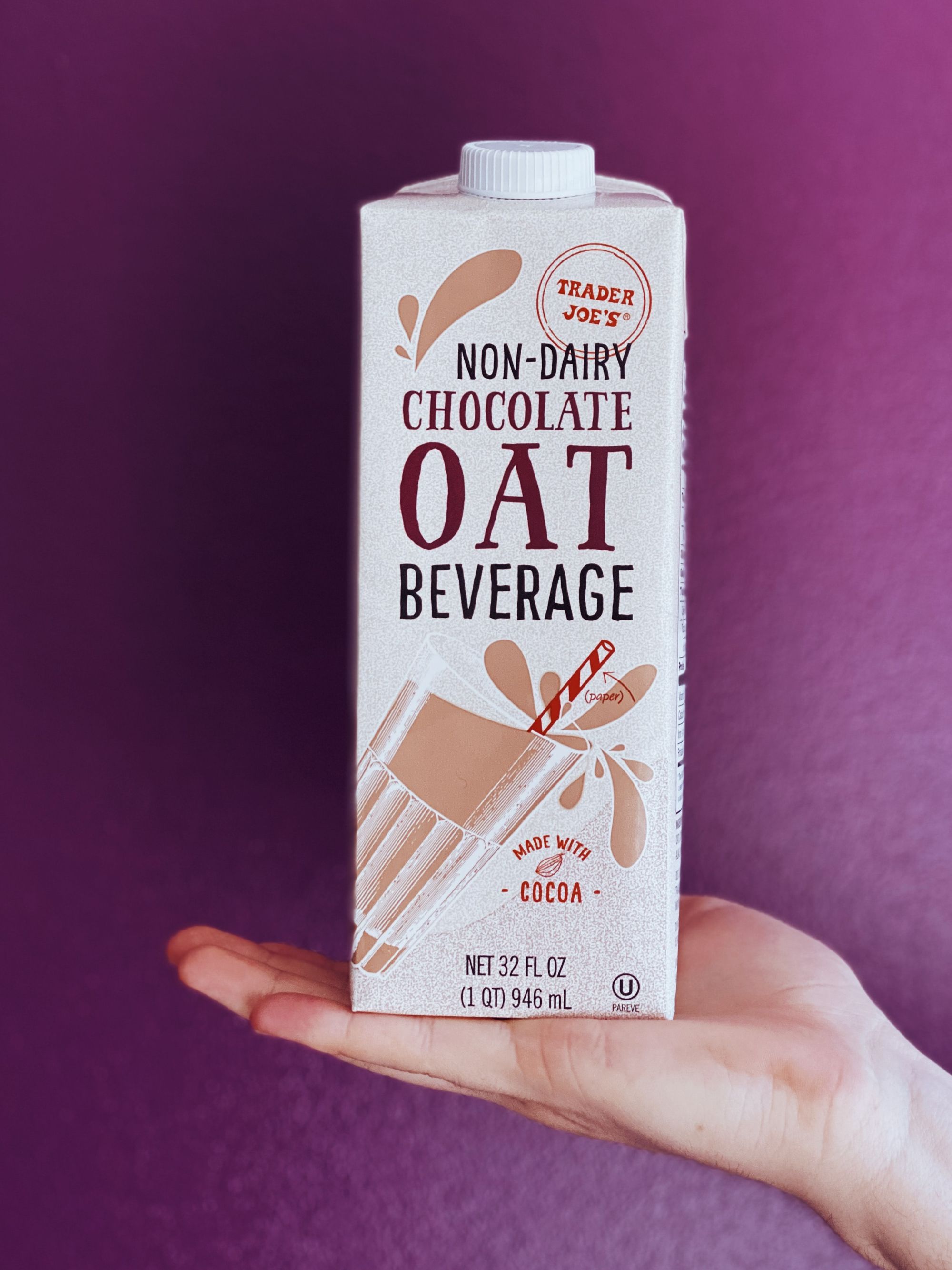 Additionally, Trader's Joe's supermarkets' decor is also known for displaying decor that brings a part of the city's unique culture to the store. Lastly, their coffee and food samples make each trip of their customer a delicious adventure that they look forward to. All these experiences cannot be replicated by an eCommerce store, giving Trader Joe's an advantage over them.
Cultural and Geographic Branding
These are two separate though similar types of branding that are most popular in the tourism industry. The Eiffel Tower is a symbol of Paris, "I Love New York," a representation of New York City, and so on. This is geographical branding. Cultural branding, on the other hand, focuses on the cultural aspects of a region over its geographical ones. This means a sidewalk cafe would represent Paris and not the Eiffel Tower; a Japanese tea ceremony will represent Japan instead of Mount Fuji and so on.
Tourism businesses and tourism-adjacent businesses like hotels and airport taxis benefit from cultural branding and geographical branding. Additionally, any business that makes its region of origin a focus point in its branding also benefits from these two types of branding. Geographical and cultural branding happens more on a large scale, but that does not mean that they do not happen on social media, public spaces, or within retail environments.
For example, Starbucks' line of city mugs uses geographical and cultural branding. This means that you can get their New York City mug only at a New York Starbucks. This mug is uniquely designed, featuring the Brooklyn Bridge, the Empire State Building, and an iconic yellow taxi. Hence, no matter where you take that mug, it will always remind you of your trip to New York and Starbucks.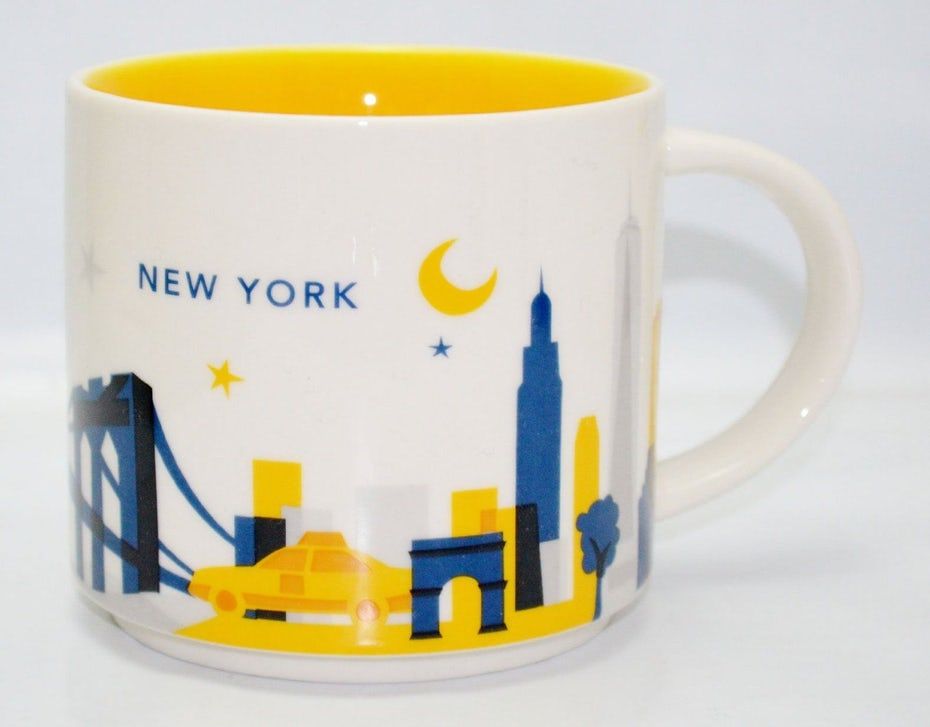 Corporate Branding
Corporate branding is a way of showcasing the personality of your company to your potential customers. Undertaking corporate branding involves a series of design choices and actions that communicate key points about your brand like its:
Values
Mission
Price point
Exclusivity
Ideal consumer
And so on.
Corporate branding goes beyond the website design and ads to include wider elements like how your company behaves socially and professionally. For instance, the charities that your company has partnered with and its response to several current events of importance. They have to showcase their corporate social responsibility as customers these days prefer brands that fulfill all their responsibilities and duties.
Corporate branding also extends to your company's recruiting effort and company culture, as this too will play a role in how your company is perceived by your audience.
Google is one of those companies which has strong internal and external corporate branding. It is famous for providing its employees with everything that they would need, like free lunch, on-site medical care, free shuttles to and from work, generous amounts being paid during parental leaves, and many more of such necessities.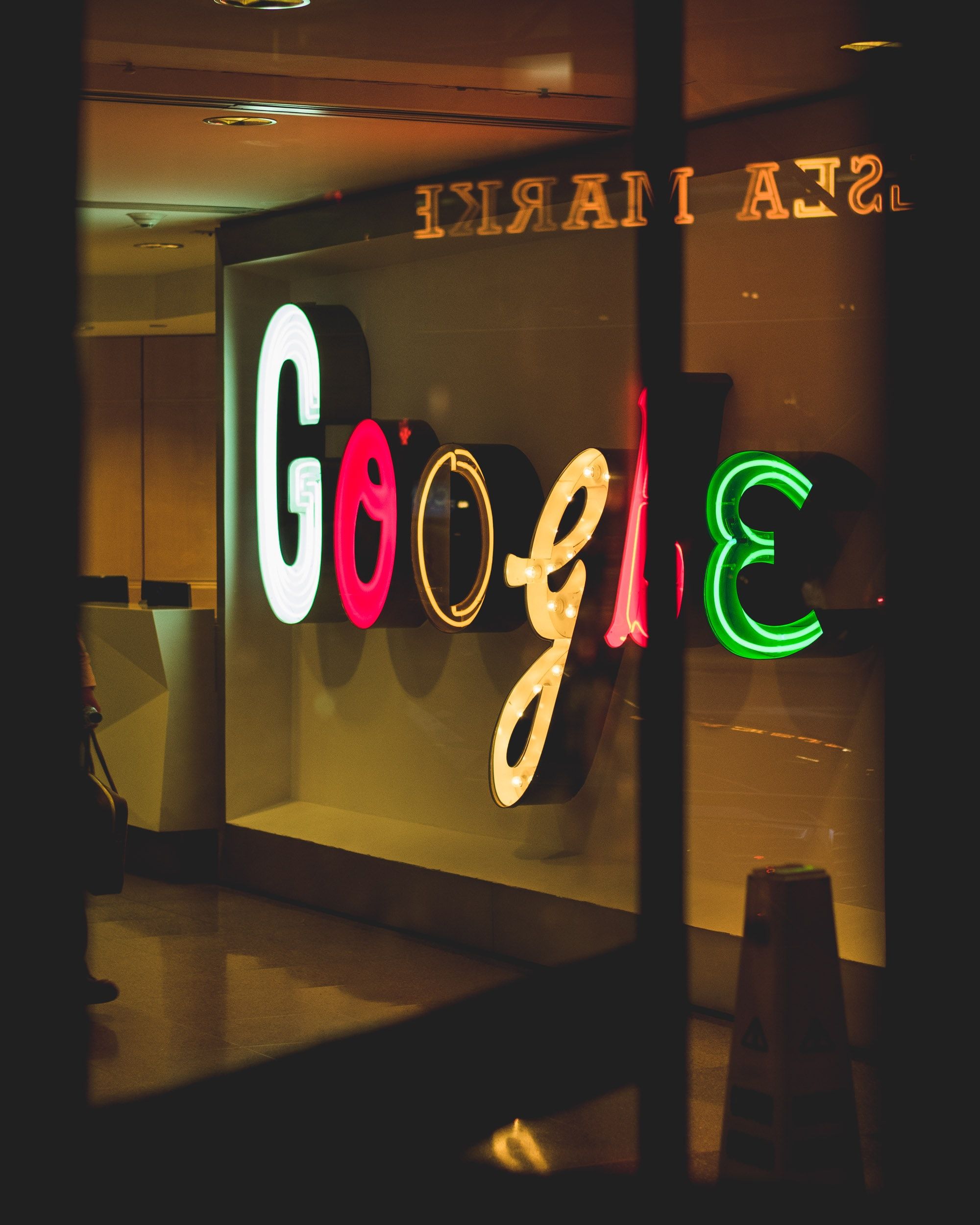 It is one of the most widely recognized brands across the globe, and it enjoys a brand identity that has made the idea of working at Google an opportunity to be a part of one of the most creative and dynamic corporations on this planet, rather than being just a job.
Online Branding
Online branding refers to all types of branding that happen on the internet. It is in reference to how an entity positions itself on the internet, whether it is through its social media, website, online advertisements run by service providers, newsletters, email marketing campaigns, landing pages, responsive web designs, automatic message replies, or any other medium.
However, for companies who have a physical as well as a digital presence, their online branding is more of an extension of this offline branding. For example, if your company follows digitized customer service, you would instruct your customer support team to use the same vocabulary as your brand's in-store associates would use.
Another example would involve your digital design choices mimicking the designs in your physical store. For example, if you are following the Mughal prints in your physical store, you would have them on your website as well as on your social media posts. Therefore, your online branding is that part of your branding strategy that should fit your brand identity like a glove.
Offline Branding
Offline branding is done offline and encompasses the previously discussed types of branding like personal branding, product branding, corporate branding, retail branding, and cultural and geographical branding. This is the similarity between online and offline branding.
Some of the mediums of offline branding are merchandise, print products, the wardrobe of your staff members, choice of venue for your meetings with clients, the make and model of your company cars, the brand of the equipment used by your team, and so on.
It is common to endorse brands of your choice in your own offline branding strategy. For example, McDonald's offers Coca-Cola products, Taco Bell gives Pepsi products, and so on.
Activist Branding
Activist branding is also known as purpose brand, as these brands are synonymous with a cause or a purpose to the extent that this is what has made it distinctive in the minds of the consumers and the market as a whole.
For example, Body Shop is known for its anti-animal cruelty stand. Benetton is known for its strong stand against bigotry and other global issues to the extent that it is hated as well as admired in the industry.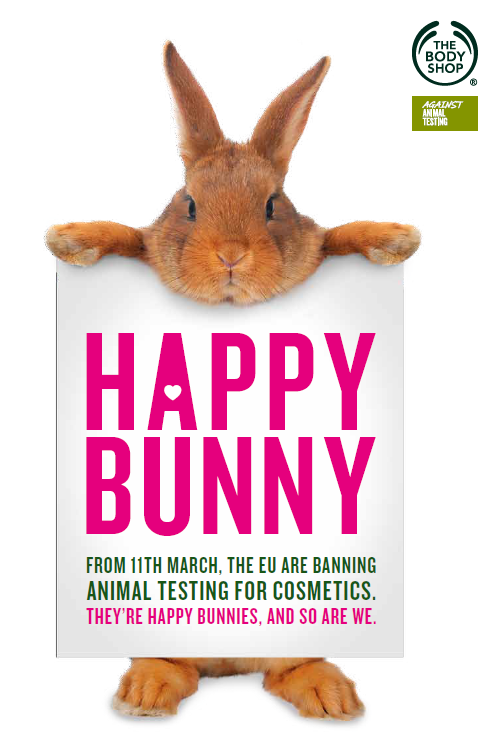 Celebrity Branding
Celebrity branding involves the commercialization of the high-profile status of celebrities using a combination of social media content, appearances, product promotions, gossip columns, and many such mediums in order to retain the interest of their followers.
This branding model is an evolution of when celebrities used to appear in product promotion ads. Today, it is much wider and includes a range of forms like licensing, brand endorsements, brand ambassador roles, and any other form that will increase brand association.
Ingredient Branding
The component brand that adds to the value of another brand because of what it brings is known as ingredient branding. For example, Intel and Teflon. Ingredient brands are so special that if given a special feature as a part of the main product, the overall value proposition of the product will increase and result in consumers choosing to purchase it. Ingredient branding hence is based on the fact that the key ingredient will market themselves and make the consumers look and consider them when making their purchasing decision.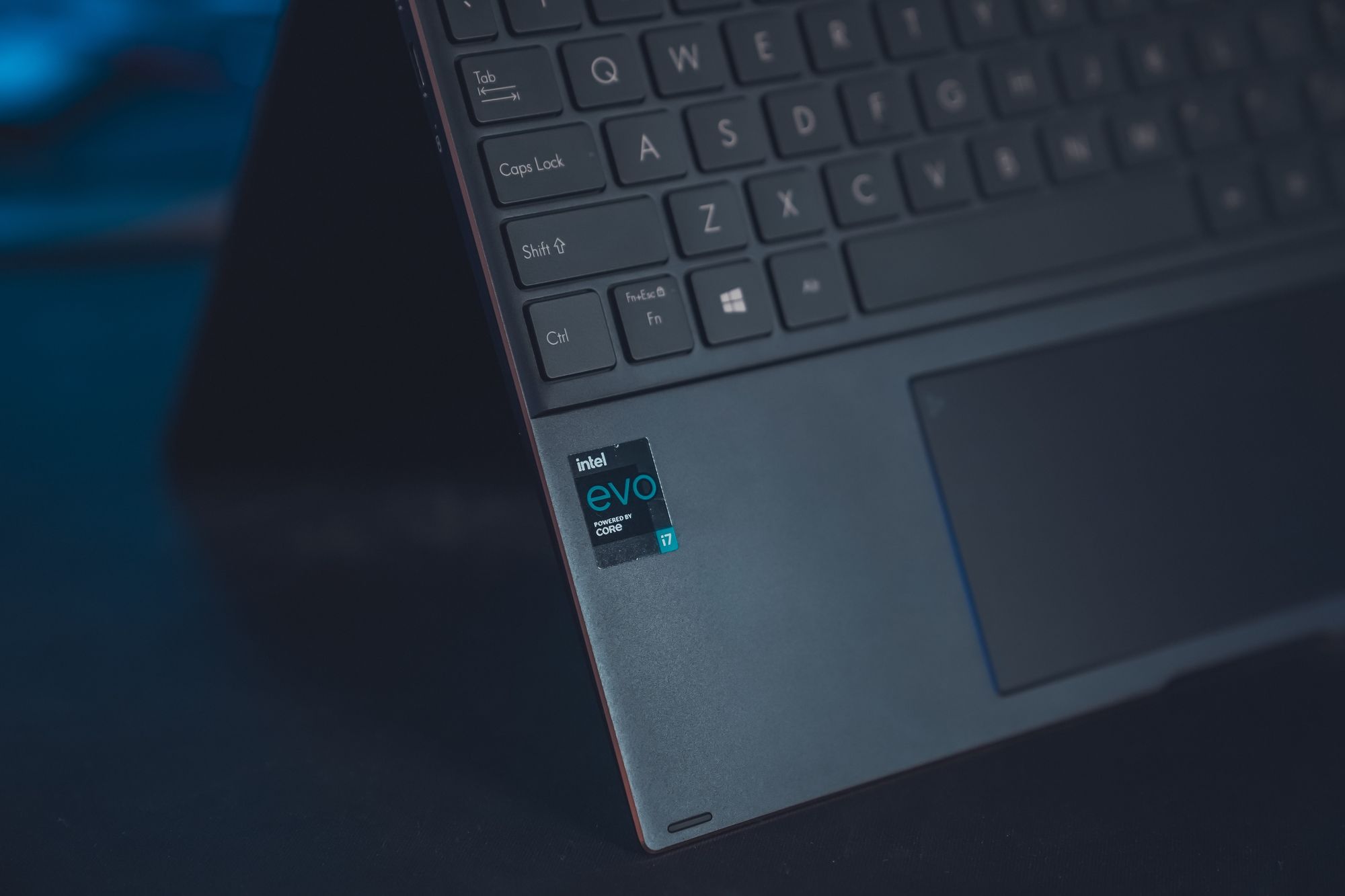 Brand Positioning
Brand positioning is the act of designing the company's offering and image such that it occupies a distinctive place in the minds of your target market. Brand positioning hence shows how it is different from its competitors as well as where and how it sits in your customer's minds. It is the job of brand positioning strategies to make sure that your brand is perceived in the manner you want.
Brand positioning is considered effective when your target market perceives it as favorable, valuable, and credible. This would make your brand stand out to your customers, making it unforgettable. Brand positioning is therefore very important for the well-being of your business, its income statement, cash flow statement, and even for having a favorable bank reconciliation statement.
Now, if you want to find a powerful brand positioning for your company, you should follow the following steps:
Understand what your consumers want
Understand what your company's and brand capabilities are
Understand how your competitor's are positioning their brand
Based on these, you will then have to make your own brand positioning statement that fulfills the following:
Resonates with your customers.
Your company's capabilities make it deliverable.
It is different from your competitors.
Reflecting it through your brand's personality, packaging design, product, service, visual identity design, communications, brand marketing strategies, etc.
Based on what you want to highlight as your competitive advantage and as your competition's shortcomings, you tailor your brand positioning strategies. There are many kinds of brand positioning strategies, some of the most popular ones being:
Customer service positioning strategy
Convenience-based positioning strategy
Price-based positioning strategy
Quality-based positioning strategy
Differentiation strategy
Social media positioning strategy
And many more such brand positioning strategies.
One of the things that can help your brand with its positioning is a brand positioning map. A brand positioning map will help you to see how your brand compares to others in consumers' perception. A perceptual brand mapping is the visual plotting of specific brands against axes, where each axes represents an attribute that is known to drive brand selection.
The attributes that are a part of your brand positioning map consist of those attributes which are important to your target market. This hence means that in order to have a more comprehensive outlook towards your position, you should have multiple brand positioning maps of different attributes. The attributes in the map come from all the values that are held dear by your customers. A brand that focuses on shared value is the brand that wins, helping you to scale your business.
Branding Quadrants
One of the other important concepts to understand and crack for accurate brand positioning is branding quadrants. Brand quadrants are used for finding a balance between centrality and distinctiveness, which would then help in conveying your messages to your target audience. Once this balance is found, your target audience would be able to better understand what your company does and sells, hence getting you more qualified leads with a higher probability of them converting into customers.
One of the other benefits of brand quadrants is that it helps you to find your niche that your competitors are lacking, hence giving you an edge over them. Lastly, having an established brand positioning helps in ensuring that you have clarity and consistency across all your branding strategies and campaigns. This will help in securing the future of your business.
The branding quadrant is divided into four quadrants:
Utility quadrant
Symbolic quadrant
Functional quadrant
Emotional quadrant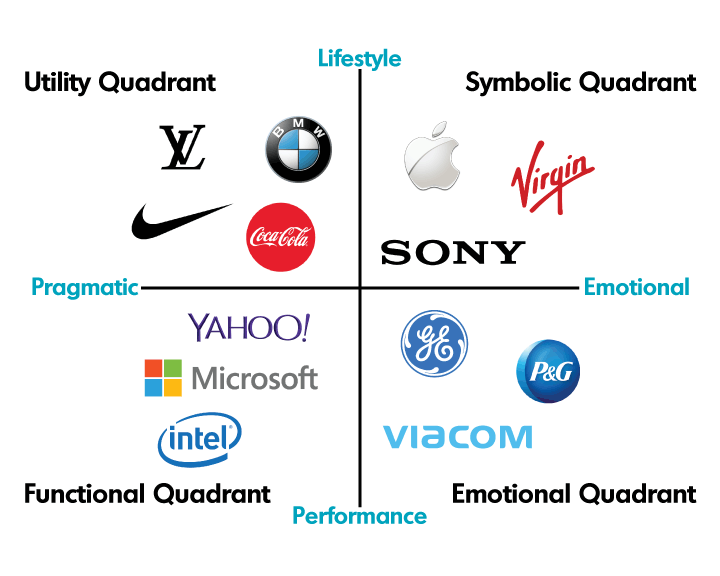 The utility quadrant is determined on the basis of one's lifestyle and pragmatic reasons.
The symbolic quadrant is determined on the basis of one's lifestyle and emotions.
The functional quadrant is determined on the basis of the performance of the product or services and other pragmatic reasons.
The emotional quadrant is determined on the basis of one's emotions as well as the performance of the products or services.
Based on what purposes your brand aims to serve best in, the quadrant that it belongs to gets determined. Then follows branding strategies that are designed as per the quadrant that your brand is a part of. For example, Apple is a luxury brand that promises a high standard of living to its customers. It hence belongs to the symbolic quadrant.
Brand Positioning Examples
It is not about the number of interactions that your customer has with your brand, but rather the quality and relatability of the interaction that you have. Brand positioning is hence an art that has been done best by some of these companies:
Bumble vs. Tinder
Bumble was founded by Whitney Wolfe after her departure from Tinder. It was designed as an app that was aimed to empower women when connecting with new people. In addition to this, it has also expanded itself beyond the dating category by giving its users an option to find friendship and professional connections on the platform.
Hence, Bumble's positioning strategy is differentiation. On its website, it states, "Bumble was first founded to challenge the antiquated rules of dating." With women being the initiators of this app, its approach was indeed different.
In contrast, Tinder's positioning strategy is leader-based, where it uses its established history and popularity to make people join it. It implies its leadership by highlighting its number of users and its decade-long history. This is because in this industry, expressing leadership out-front would not be appreciated.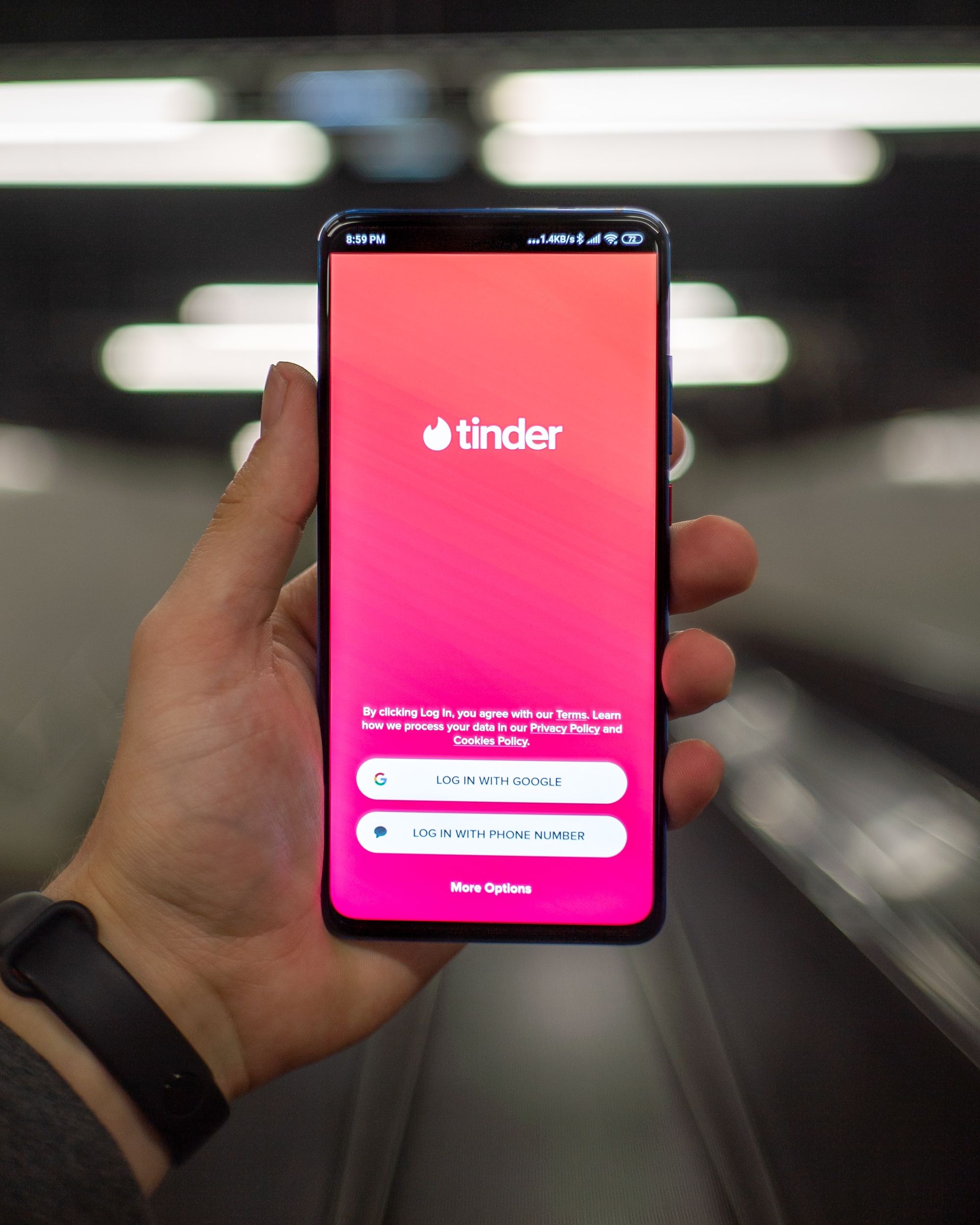 Spotify vs. Apple Music
The dilemma that revolves around Spotify and Apple Music has been a long, ongoing battle. Spotify is known for its high personalization, whereas Apple Music is known for its more premium song selection as well as its high quality. However, their offers are strikingly similar, and the only major differentiating factor is how they are positioning themselves.
Spotify uses a price-based strategy, wherein though it offers similar premium plans as Apple Music, it also has a free plan that makes it more accessible. Apple Music, on the other hand, uses a quality-based approach wherein its principal attractor is its 60-million song catalog. It also offers exclusive content such as videos and on-screen lyrics. In comparison, Spotify offers this feature only in a few songs.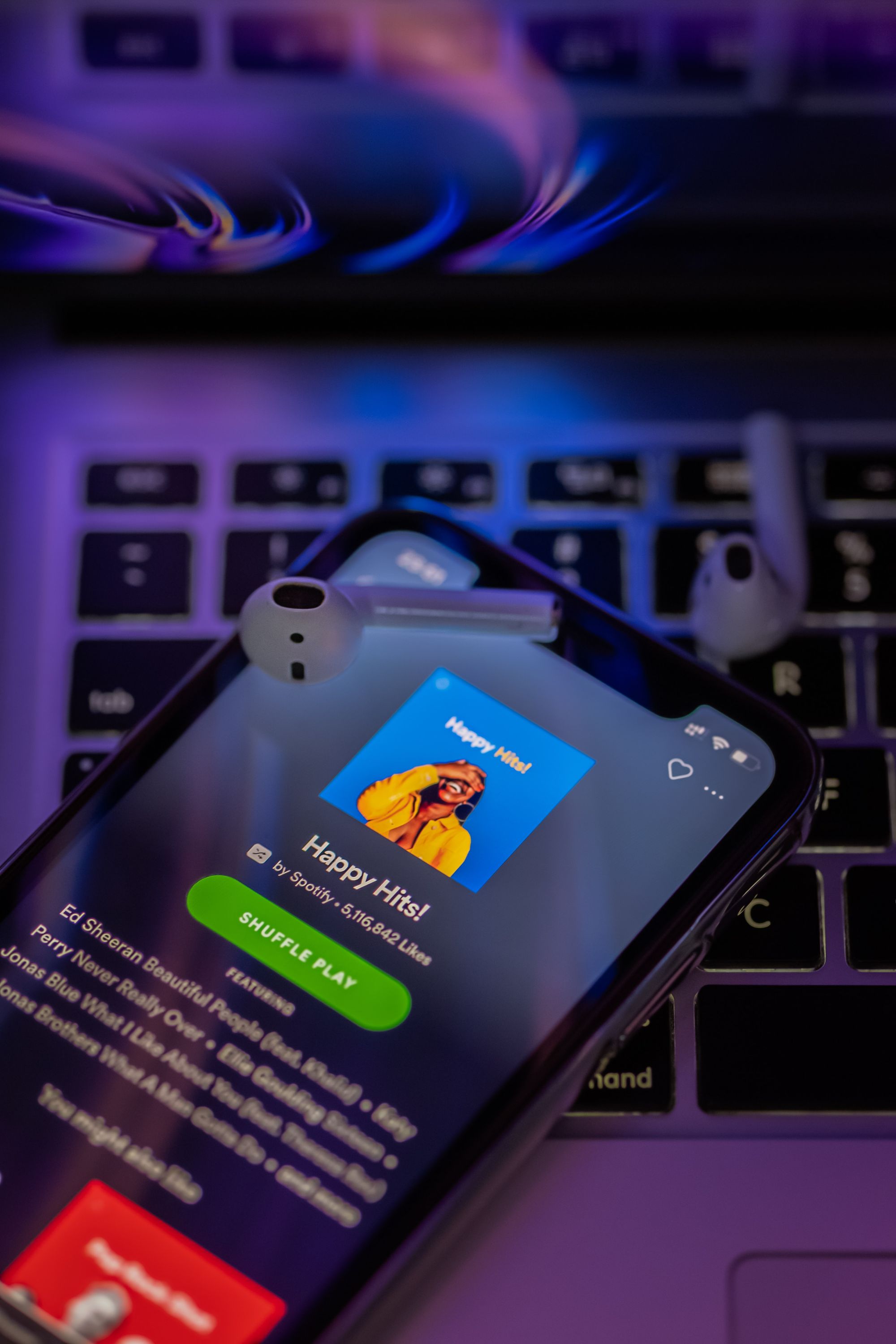 Google Meet vs. Zoom
In 2020, the virtual connection became the new normal, which meant that tools like Google Meet and Zoom were most required and used. While both of these have similar purposes of bringing people together over the web, their positioning is starkly different.
Google and Zoom have a similar immediate time to value metric as they both require an app to perform properly and have free but limited usage on their platforms. However, while Zoom tool media shows itself as the solution for work-from-home meetings, Google Meet showed itself as the connect-from-home solution for families and friends who could not meet in a physical setting. Hence, Google's brand positioning was in terms of differentiation, whereas Zoom's brand positioning was in terms of convenience.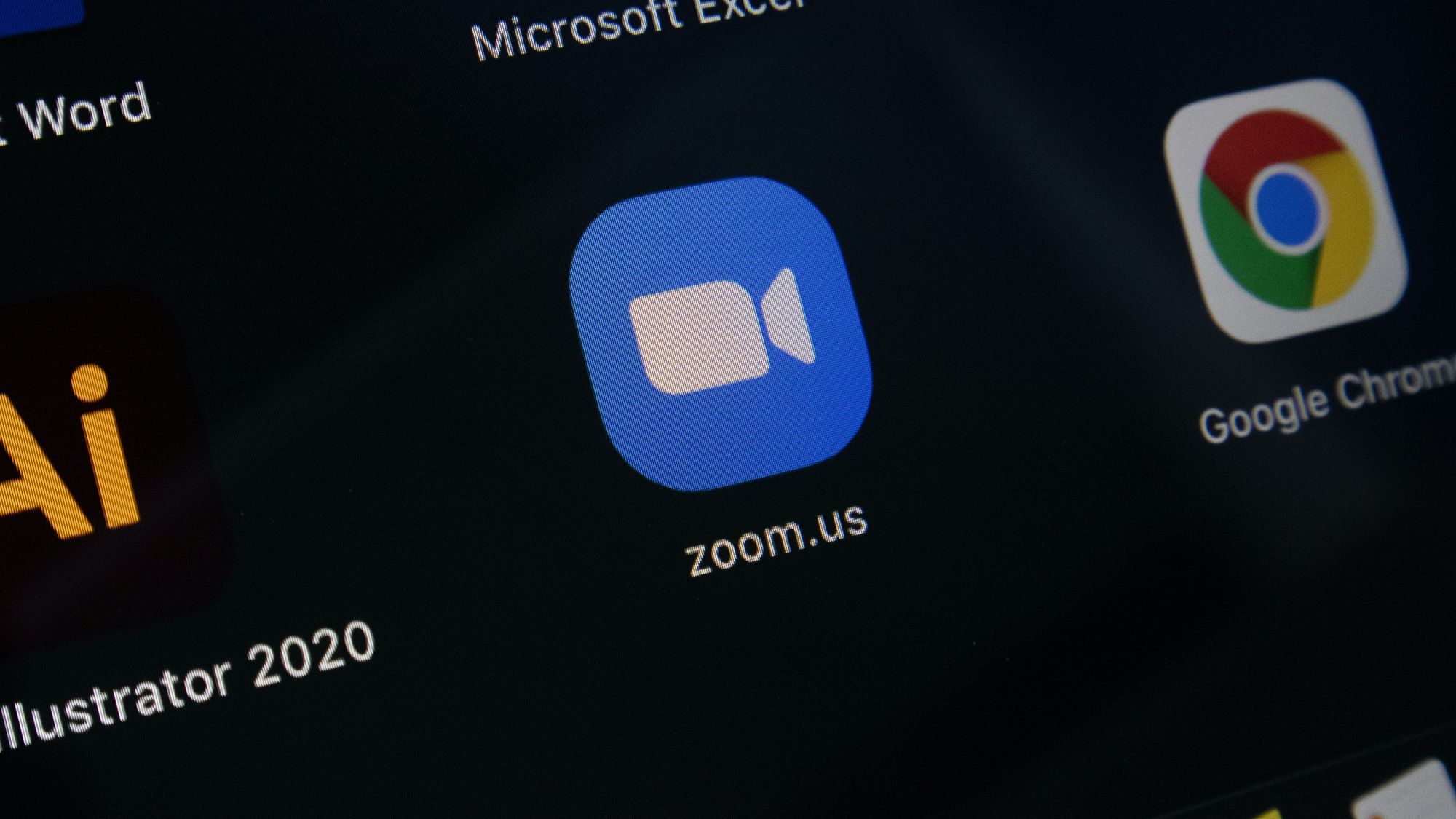 A Basic Checklist to Evaluate Your Brand
In order to check whether your brand is strong enough to give you the internal and external value that you are expecting from it, answer the following questions on the checklist:
Does your brand relate to your target audience? Will they instantly "get it" without too much thought?
Does your brand reflect and share the uniqueness that you are offering through your products and services? Why is this uniqueness important, and in what way would it benefit you?
Does the brand reflect the promises made to your target audience? Does the brand also hold value for your internal audience, like your employees?
Does the brand reflect the core values of your company to your customers?
Did your products and services perform as expected?
Did your customers have a positive experience with your brand?
These questions will help you in developing your brand in the right direction and then maintaining it. If needed, it will also tell you where you need to improve your branding efforts.
Brand Marketing
Brand marketing is a way to promote your product or service by promoting your brand as a whole. Brand marketing involves telling the story of your services or products by emphasizing your whole brand. The goal of brand marketing is to link your identity, core values, and personality with effective personalized brand communication to your audience. This is because your brand is the bridge between your product and your customer.
Brand marketing is a long-term strategy based on your company's essence and authenticity rather than on short-term campaigns like PPC campaigns through performance marketing or increased conversions through content marketing. Brand marketing is an invaluable part of the company, even if it cannot be directly measured through different ways like marketing KPIs. This is because brand marketing focuses on goals like positive customer sentiment that cannot be measured, but that does not mean it is not beneficial for your company.
Brand marketing acknowledges the fact that building a brand will take time, and hence brand marketing is focused on reinforcing the brand with every campaign or opportunity for exposure. Also, because brand marketing is a long-term investment and activity, it should encompass different methods, tactics, and channels that will be able to meet the goals of brand marketing. These channels can be Instagram marketing, affiliate marketing, video marketing, youtube marketing, making vlogs, designing landing pages with CTAs, and many more.
Difference Between Brand Management and Marketing
The line between brand management and marketing often gets fuzzy, considering their interlinked roles and their integral role in the development of a brand. However, they are distinctively different, and in order to carry out both functions effectively, it is necessary to understand this difference.
Brand management is responsible for the creation of the brand itself, whereas marketing is about creating branding strategies and branding campaigns that will promote the brand and generate engagement.
Brand management is the ongoing process of maintaining your consistent brand identity. It does so by ensuring that all the content, communication, products, events, sub-brands, and even stylistic elements are in line with your brand identity. Marketing, on the other hand, is the process of putting your plan for maintaining your brand into action.
Brand management is the blueprint for building strong brand equity that is essential for your business to be successful. It provides all your necessary departments with the research, guidelines, and strategies to build rapport with your customers while also ensuring that your digital collateral, physical products, and all human interactions are in line with your brand identity. Marketing, on the other hand, is one of the departments that use the established brand voice, research, and guidelines to create social media posts, landing pages, CTAs, youtube videos, engages in performance marketing, blogging, streaming service ads, and any other marketing initiatives. For instance, the color scheme given in your brand guidelines is followed in all your posts, email newsletter, charity events, etc.
Hence, if you want a proper development and maintenance of your brand, along with creating impactful brand marketing campaigns, you should keep both these departments separate and let them do their individual work.
How to Build a Brand Marketing Strategy?
The steps you should follow to build your brand marketing strategy are:
Craft Your Brand
Before you start developing your brand marketing campaigns, it is important for you to define and craft your brand up to its finest detail. This will involve the following:
Deciding your company's mission
The core values that you would stand by and would like to be represented by your brand
Brand's personality
Tone of voice
Look of your brand- i.e., logo, colors, font style, etc.
Feel of your brand- i.e., tagline, etc.
Benefits and features of your products and services
Finding out what do your customers and prospects think of your company
Qualities that you want to get associated with your brand
All the things that you decide here would serve as a guide for all the future branding activities that your company would undertake.
Identify Your Audience
A brand would mean different things to different segments of your audience. For example, if your brand is about baby equipment, it would be perceived differently by new parents and my grandparents. Your brand marketing strategy should hence consider all these different perceptions by the different segments of the audience and accordingly design brand messaging for each in a manner that also stays aligned with your overall vision and values.
Know Your Competitors
Knowing your competitors is as important as knowing your audience. Researching your competitors will help you find how you are different from them, what edge you hold over them, what are the weaknesses you should work upon, and how you can increase your market share against them.
Based on this knowledge, you would be able to design your marketing message and campaign. For instance, if your competitors are known for their low prices, your brand marketing campaigns should focus on why quality is more important than just a low price and how it would be beneficial to your customers.
Creating Marketing Messages and Assets
Once your brand is defined, and your target audience is identified, you should then develop assets for your brand marketing campaigns. When doing so, make sure that you are diversifying your marketing channels so that you can tap into different segments of your target audience. This can be through local advertising channels, brochures, and pamphlets, native advertisements, YoutTube Marketing, etc. After you have decided on your channel as well as what campaign to run, you should craft your messages, images, videos, etc., as would be required.
Run, Test and Analyze Your Brand Marketing Campaigns
It is quite easy to monitor your digital brand marketing campaigns. Their performance should be analyzed against the targets you have set as well as the industry benchmarks. Before launching your campaigns, you can even test them to see how they perform and what changes you can incorporate for them to perform better. For example, if your brand marketing campaigns revolve around CTAs, then you should consider these conversion-optimized call-to-action examples for your A/B testing.
Optimizing Your Success and Building on Them
Once you know how your brand marketing campaigns have performed, you will know which one you can use in the future to advance your brand marketing even further. For example, if it was a brand video that got the most attention and conversions, then you will know your brand messaging when portrayed through this medium works the best. You would then be able to create a follow-up video in the same tone and be assured of getting results from it. However, while building on your successful brand marketing campaigns, make sure to always stick to your brand identity.
17 Powerful Ways to Market Your Brand
Brand marketing can get tricky for your brand managers. This is especially true when you also have a budget crunch to look after. In such a scenario, your branding strategy, designed in accordance with your marketing attribution, becomes of paramount importance. Some of the most influential ways in which you can market your brand are:
Website Creation
Understanding your customer's journey is the primary step for making your sales. This step comes even before making your sales cycle. Website creation takes place once you have understood your customers, did the necessary marketing, and even designed the steps of your sales process.
One of the ways of successfully carrying out all these steps is through web visitor tracking. Websites help your customers in their awareness stage as well as till their final purchasing stage. This makes them very important and versatile while also being a representation of your brand.
SEO (Search Engine Optimization)
The trick to this is finding the right keywords and related keywords that your current and future clients will use in order to find your service or product.
Social Media
In this digitized and social world, social media has become as important as your company's website is in representing your brand. While social media are good platforms for undertaking your branding strategies, it is also that platform through which you can understand your customer's pain points, find opportunities for establishing a recurring revenue model for your business, and for being able to secure more sales referrals through proactive customer service.
While there are many renowned social media platforms like Facebook, Twitter, Reddit, Snapchat, Pinterest, Instagram, and many others, all of them have a uniqueness in their interactions. Based on what suits you the most, you select those platforms rather than trying to master them all.
Live Streaming
Social media platforms allow users to engage in live-streaming, hence letting you tell your story in real-time and build your own audience. While this can get daunting and challenging, working smarter always helps you to get more sales and conversions rather than by working harder.
Unique Brand
Well, the markets are overcrowded, and so is social media; with all the resources and information, it is not possible for anyone to fully replicate your unique brand identity. If you have made your brand memorable, for example, by being fun, outspoken, outrageous, or charming, your lead prospects and customers are here to stay.
Tell a Story
To engage your audience, you should get personal and connect with their emotions. Customers are more likely to respond to emotions like admiration, surprise, or anger. This makes emotions as important a part of branding as it is during pitching sales presentations, sales call planning, and even sales negotiations.
Influencer Marketing
Influencer marketing involves the use of blogger reviews, endorsements from reliable brands or experts, and even social media posts. It helps you to find your right prospects, giving your brand an opportunity to better their life through solution selling. Influencer marketing is most successful when you focus on telling your story as well as on setting realistic expectations.
Creating Valuable Content
It is not only your customers who love good content but also Google. This means that one of the best ways to market your brand is by sharing your products and services through videos, podcasts, infographics, blogging, and other mediums that suit your audience the best. This will result in increased traffic, revenue, help you get positive sales metrics, and even manage your missed sales quota.
LinkedIn Publishing
LinkedIn is a social media platform, which, if given the proper attention, could result in getting a multitude of users and followers. While originally it was designed for employers and employees, LinkedIn has gained credibility and popularity through the information, services, and products that are shared by its professionals.
Often, the information shared helps in sharpening your soft skills for excellent salesmanship, improving your marketing management, and becoming a good sales manager. All in such a manner that you do justice to your brand and all that it is a representation of.
Helping Others
One of the ways to market your brand and bring brand awareness is by providing useful information to your target market. Education is one of the most influential tools of all time, and with the digital world ever on the rise, it has become more engaging, interactive, and convenient.
To do so, you can do this through podcasts, online webinars, a free-of-charge class, eBooks, or an event that people can attend. You can even display your excellent customer service skills during all of this, which will even help you in increasing your sales velocity through a positive perception of your brand.
Giveaways
Customers feel more incentivized and valued when they receive complimentary gifts. Whether you give them along with their main purchase or when you hold giveaways is your call, but this is a very positive way of marketing your brand. Some of the examples of such gifts that you can give now and again include free eBooks on topics that you know they care about, fridge magnets, pens, key chains, small journals, bags, etc.
You can even host giveaways on your social media platforms. Along with these giveaways, you can even ask for honest reviews, which, when worked upon, will improve customer satisfaction. When organizing giveaways, it is crucial for you to hold sales team meetings and sales kickoff meetings so that everyone is on the same page. Through these meetings, you would also be able to build your sales plan that needs to be followed after your brand is marketed and gain awareness the way you wanted.
Car Wraps
Car wraps can be used to market your brand. While car wraps are made such that your windows and mirrors are visible, the rest of your car would be a driving advertisement that would be sitting in busy parking lots, gaining attention when being driven through major roads or events in your city. You can set aside a budget for car wraps, targeting other car owners who are more likely to go and drive around your target market. Car wraps are also one of the good sales promotion tactics.
Re-marketing Campaigns
Your brand marketing campaigns should be followed by re-marketing campaigns. Re-marketing is a very good way of increasing your conversion rate quickly. It involves sharing your advertisement repeatedly across your blogs, podcasts, websites, social media, and any other such platforms as it will make your brand more significant than it truly is.
Paid Social Advertising
When the market is already overcrowded with brands like yours, you need the boost from paid social media marketing and advertising to communicate your uniqueness to your target audience. While this does not give results immediately, every piece of publicity and familiarity that you get will get you a step closer to achieving your brand's objectives.
Networking
Networking is another way of marketing your brand. You can do networking at company parties, trade shows, flea markets, and any other such platforms that goes with your brand identity. Such networking will bring you closer to your potential customers, giving you a chance to educate them while also connecting with them on a personal level, hence also improving employees' engagement levels. This also makes it possible for your sales team to use a challenger sales model.
Strong Branding
To market your brand, you need to separate it from other brands. You can do so by getting your name and goal noticed and by having a logo that highlights your business and its products and services while also connecting you with your audience. All the colors, styles, or shapes used by you in your branding should be done in the manner that they show who you are.
Links to Customers
Your customers would always be looking for social proof of your reliability and trustworthiness. You can get this through online reviews and word of mouth. These will play a big role in the buying decisions of your customers.
Brand Marketing Examples
Brand marketing is most likely to succeed when you are in it for the long run. The goal of this long run should be to create repeat customers (as would be applicable to everyday products) or to connect with those customers who are going to make long-term, expensive purchases (like vehicles, laptops, mobiles, etc.). A brand undertaking such a brand marketing campaign would be clear to the extent that it would be recognizable by all along with bringing a distinct feeling about it that will stay with the audience forever.
To achieve such a level of brand recognition, your brand marketing strategy has to be completely thorough. This will ensure that the marketing strategies that you undertake thrive and execution of future marketing strategies becomes easier because you will have guidelines and past successes to build upon and follow. Do not reinvent your brand marketing wheel every time, as inconsistency and extreme changes are more likely to confuse and alienate your audience hence leading to an increase in operating expenses and account payable.
Some of the most famous examples of successful brand marketing campaigns are:
Apple
Apple's brand marketing strategy is all about creating a movement and not just a brand. This means that in all of its marketing campaigns, they are not only selling their newest phone or tablet but rather a lifestyle.
They do so through subtle details like crisp white packaging, provocative taglines like Think Different (- one of their most famous taglines), and event-like product launches that have the whole world excited. Such marketing strategies make the people feel like they need Apple products to improve their lives and increase their standard of living- with something classy, premium, and luxurious.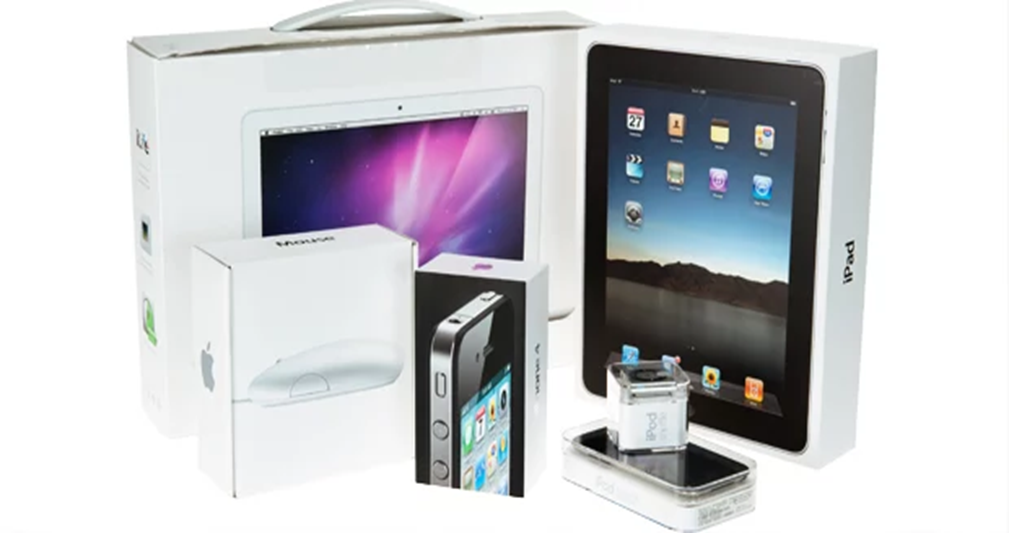 Apple's approach towards brand marketing has created a dedicated fandom. Apple recognizes its fandom's staying power and hence never strays away from its comprehensive brand. Their clear, modern, and innovative brand marketing strategies are constant even in the face of changing marketing executioners.
Nike
Nike's brand marketing strategy takes a different approach when it involves the selling of not just the product but also the story. Whether it is their website, their social media, or their product descriptions, Nike uses every opportunity that it has to tell a story about their products, their beginning, or their ideas.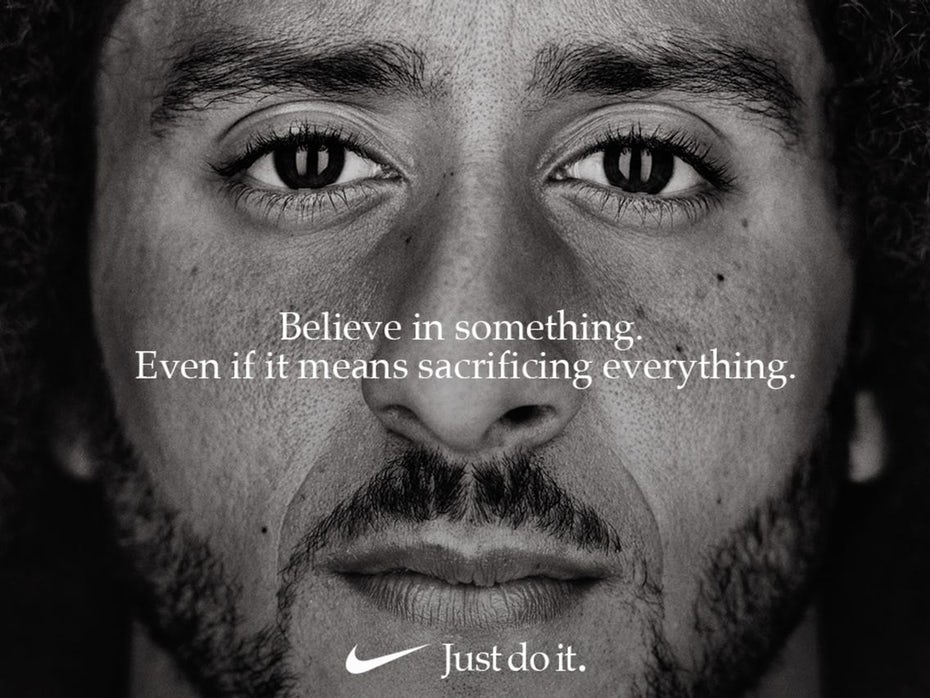 Adding a storytelling element to your brand marketing campaigns adds a human element to your business which results in your audience feeling more connected with your brand, products, and services. To have a personal connection with your potential customers, you do not need to have a groundbreaking story, but rather one which simply shares with them where you are coming from.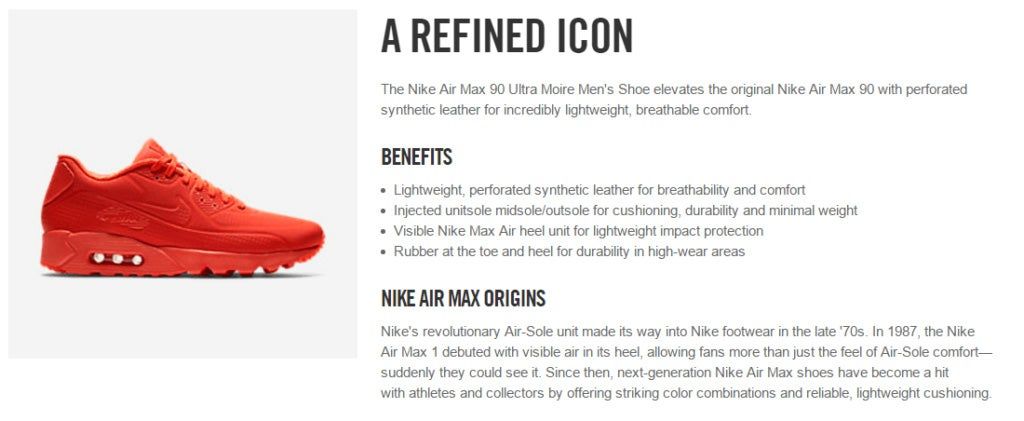 Thus, one of the best ways to increase sales and have healthy financial statements for a long period of time, giving your customers something to relate to, is far more influential than just selling a product.
McDonald's
McDonald's is one of the most recognized brands around the world. Their brand marketing strategy is heavily reliant on brand consistency. This means that their golden arches are instantly recognized anywhere in the world, bringing a feeling of comfort and happiness to the people.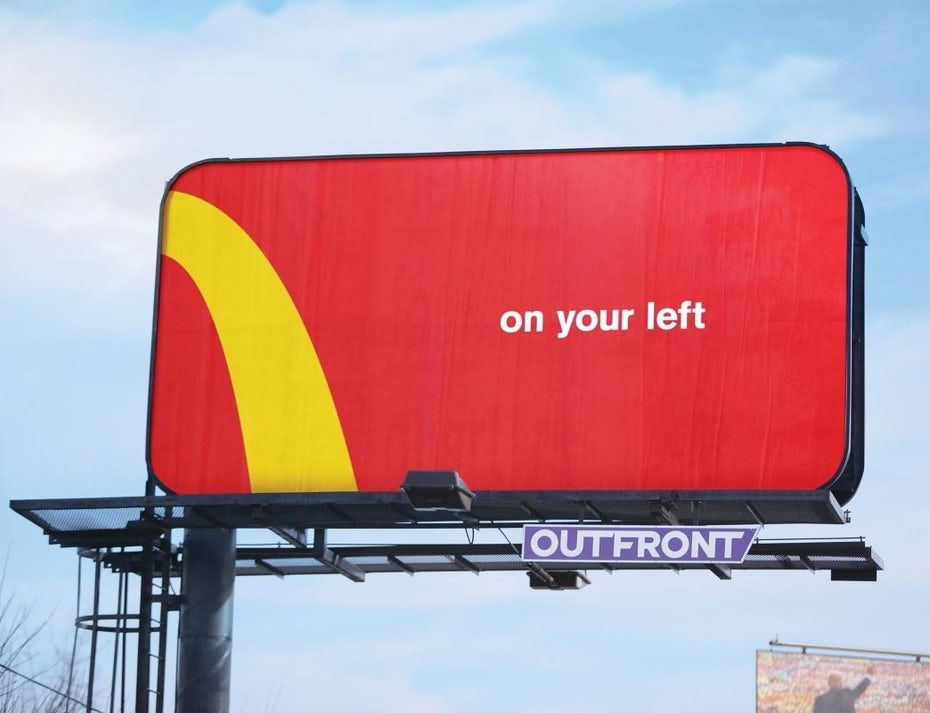 McDonald's has achieved this feat by keeping its brand identity and product consistent over 60 years while constantly making thoughtful and on-brand improvements in the manner that they stay connected with their customers. Their logo has remained almost the same, and all the taglines that they have used communicate one common message- we make you happy. Some of the examples of the taglines used by them are:
You deserve a break today (1971-1975)
That's my McDonald's (1981)
Have you had your break today? (1995-1997)
Smile (2001-2003)
I'm lovin' it (present)

Colgate
Everyone would know that they can trust Colgate to keep their teeth clean. This recognition has been gained through its brand marketing strategy that has taken a unique approach. Through its brand marketing campaigns, Colgate did not just push their products to their target audience but also chose to educate them.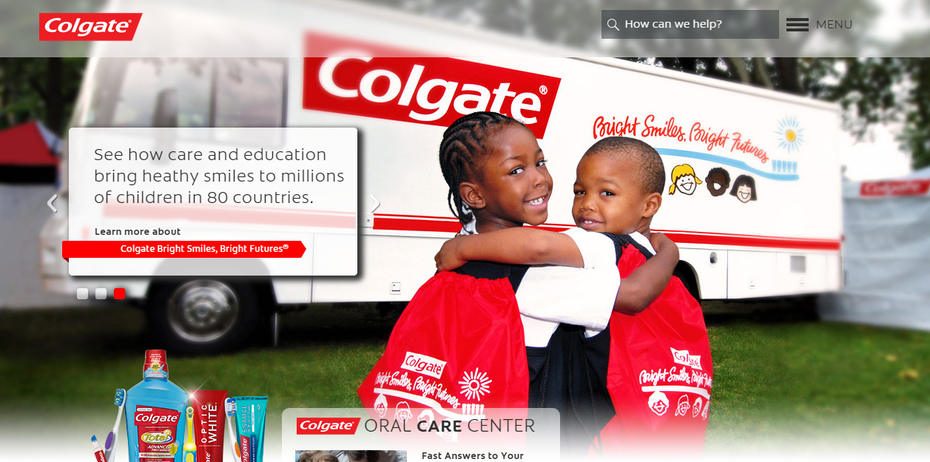 To do so, they started an Oral Care Center, which involved hosting a series of videos about oral hygiene and sharing essential facts on how to care for your teeth on all their advertisements and social media platforms. This led to Colgate becoming one of the most trusted oral care brands around the globe, which obviously led to more sales of their products.
Mistakes to Avoid When You are Developing Your Brand Marketing Strategy
Branding is an essential part of every business. It is a dynamic process that needs to be set in the brand identity that you want to establish, or you have already established. Branding is also sensitive to changes in the internal as well as external business environment and perceptions, making it especially tricky to handle. Some of the mistakes you should avoid when you are developing your brand through your brand marketing strategy are:
Skipping out on Understanding Your Competitors
If you skip out researching your competitors and their branding strategies, you risk using the same branding tactic, branding message, and brand marketing material as them. This would lead to a direct blow at your profit and loss statement as well as your income statement, and you would then have to find a way to improve your cash flow that would most likely require more investment and effort from your side. This same scenario will arise even if you do not find your strengths and specialties as against your competitors until much later.
Having an Inconsistent Creative
Brand identity is an important part of your brand marketing strategy. Brand identity includes various factors like your color palette, the voice of your brand marketing campaigns, the themes you follow, and so on. While having different creative executions for each of your brand marketing campaigns might sound like fun and engaging, in reality, it confuses your audience, messes up your established brand image, and therefore damages your brand.
For instance, if you are into aromatherapy and you are talking with your audience across different channels like social media, print ads, or a video, you should make sure that your voice across them all is the same and reflects the brand identity you have established. Additionally, if you have made an animated video showing the ingredients used by you, you should not have a celebrity-endorsed video marketing your product at the same time.
Lack of Long-Term Vision
Brand marketing is a long-term commitment that requires you to have clearly established goals, objectives, and brand mission. Without these, your brand marketing strategy would not be focused and will even lack direction, leading to a loss of consistency. Knowing your long-term goals is as important as knowing your short-term goals, as only then would you be able to design your brand marketing strategy accordingly. Some of the examples of long-term goals are:
Expanding internationally
Launching new products
Increasing social media presence
And so on.
Brand Strategy and Brand Equity
Brand strategy and brand equity are strongly interlinked to each other. This is because brand strategy is about how, what, where, when and to whom you plan on communicating and delivering your brand messages. Where you advertise, your distribution channels, and what you communicate visually and verbally are all a part of your brand strategy.
A brand strategy that is consistent leads to strong brand equity that gives an added value to your company's products and services, letting you charge more for your brand than what identical, unbranded products can ask for, for nearly the same product. For example, the prices charged by Coca-Cola are higher than the prices charged by a generic soda because of the powerful brand equity that Coca-Cola has built, leading it to have customers that are ready to pay higher prices for its products.
In marketing hence, brand equity is the worth of a brand in and of itself- i.e., the social value of a well-known brand name. As an owner of a well-known brand name, you would be able to generate more revenue simply from the brand recognition that your company enjoys. This is because your customers perceive your products as better products than those that come from lesser-known brands.
The added value intrinsic to brand equity frequently comes in the form of perceived quality or emotional attachment. For example, Nike associates its products with star athletes, hoping that their customers will transfer the emotional attachment from their favorite star athletes to Nike's products and make the purchase. For Nike hence, it is not just the shoes and their features that result in sales.
How to Build Your Brand Equity?
To establish your brand equity, you would have to start by conducting research into the values and needs of your target audience. You would also have to identify what makes your brand different. Once you have done that, you will be ready to build your brand equity by following these steps:
Know and Understand Your Why
Organizations have a purpose behind their brand that answers the question, "why does your organization do what it does?" This question is as important as "how will your product or service make your customer's day easier?" For well-renowned brands like Apple, the "why" is very apparent. It is because of this very reason that they were able to expand their product lines into new areas like phones and music. A feat in which all the other computer companies failed.
Test Your Messaging
When you are deciding the messaging for your brand, it is important for you to test your positioning with customers:
How do they react?
What do they respond best to?
Are you addressing their pain points?
Are you creating a type of message that will make them stop and want to engage?
Developing your message and its creative elements should be based on such data that informs you what your customers would be drawn to. This is essential in today's fragmented market, as it will help you build strong brand equity.
Drive Awareness
Once your message is ready, you would have to drive awareness for your brand as well as your company. Often this involves emphasizing brand values over product attributes and emotional connections over conversions. While the recent trends are more focused on scoring the next sale, it fails to secure the future of your brand and thus business.
In order to drive awareness, your brand campaigns should run for longer durations so that your consumers are able to register the message it is communicating and connect it back to your products. A long-term brand strategy like this will strengthen your brand equity and lead to results in the long run in the form of positive cash flow and a healthy financial statement.
Maintain Consistency
Being consistent is one of your most important tasks after your brand is established. You can be consistent in your branding by having consistent typefaces and style guides that are in line with the established personality of your brand.
Customer Experience
With a rise in social media and more importance being given to the voice of the customer, brands are no longer defined only by what their advertisements say. Now, brands are what their consumers discuss or perceive them as. This means that in order to elevate your brand, you should put your customers in the center of your company and attend to all their needs.
For instance, amazon encourages users to be active in reviewing products and communicating with sellers so that the suppliers would focus more on the needs of their customers rather than on immediate transactional value. This would lead to improved cash flow, higher account receivables, and repeat customers.
Social media, however, is not only about social media marketing or social selling but is also being used in digitizing customer service. For example, Nike has a Twitter page- NikeSupport, which is dedicated to responding to consumer needs 24 hours a day in seven languages. Such customer support and active customer engagement would also help you to figure out where you can do better, and therefore make your brand stronger.
Customer Loyalty Programs
Once your brand equity is established, you would want to maintain its positioning, and you can do so by offering consumers loyalty incentives such as points that can be exchanged for discounts or a free product on their birthday, discounts or gifts (like cakes) on their birthdays or anniversaries, loyalty points that can help you buy a discount coupon for your future purchases and many such offers. This will give an extra incentive to your customers to continue purchasing from your brand rather than moving on to a competitor.
Why is Brand Equity Important?
The key benefit of establishing positive brand equity is that it increases your returns on investment. Organizations that have stronger branding often earn more money than their competitors even while spending less on advertising, brand marketing, branding, production, or in other departments. Brand equity is important because:
Positive brand equity will let your company charge price premiums as your consumers will believe in the values that your branding reflects as well as the quality of your products. Your consumers, in this case, would be ready to pay more, hence leading to higher profit margins for your company.
If your company decides to launch a new product, their new product will take off faster if marketed under the same umbrella brand for which trust has already been established. In an uncertain market where consumers are less and less likely to take risks with a new brand, this would be very beneficial to your business.
If your brand equity is strong, then you would be sought out as the go-to brand, with no extra branding expenditures needed to make your position in the market. This will reduce your operating expenses and account payables for advertising and getting leads, hence also leading to a higher ratio of operating income.
If your customers are loyal to your brand, they will purchase more from you, hence having a larger customer lifetime value. One of the best examples of such a company is Apple who enjoys the highest brand equity where its customers will tend to own other Apple products. In contrast, android users tend not to be loyal to any specific PC technology provider.
One of the other advantages of strong brand equity and, therefore, customer loyalty is that your customers are more likely to forgive you for your mistakes while also being more likely to try your new products.
When you have strong brand equity, it will result in an increase in your stock market prices as the market will expect that you will continue to perform well and maybe even better.
Available Brand Marketing Jobs
In today's world, where brand marketing has become an essential component for a business's success, there are a wide range of marketing jobs that you can offer as well as explore. Some of these brand marketing jobs include but is not limited to:
Brand ambassador
Copywriter
Social media manager
Marketing manager
Marketing analyst
Marketing consultant
Brand strategist
Creative content director
and so on. The possibilities are ever-growing, opening not only new opportunities for the upcoming talents in the field of brand marketing but also making the life of businesses easier by handling their brand marketing for them.
How Can Deskera Help You Market Your Brand?
Deskera is software aimed at solving all your business problems and needs. When it comes to marketing your brand, it is Deskera CRM+ that you should be looking for. Deskera CRM+ is a software that has enterprise-level features that include but is not limited to unlimited funnels for converting visitors into leads into paying customers. This comes with high conversion funnel templates that you can directly use, or if you want, you can even create your own funnel for your marketing campaigns from scratch.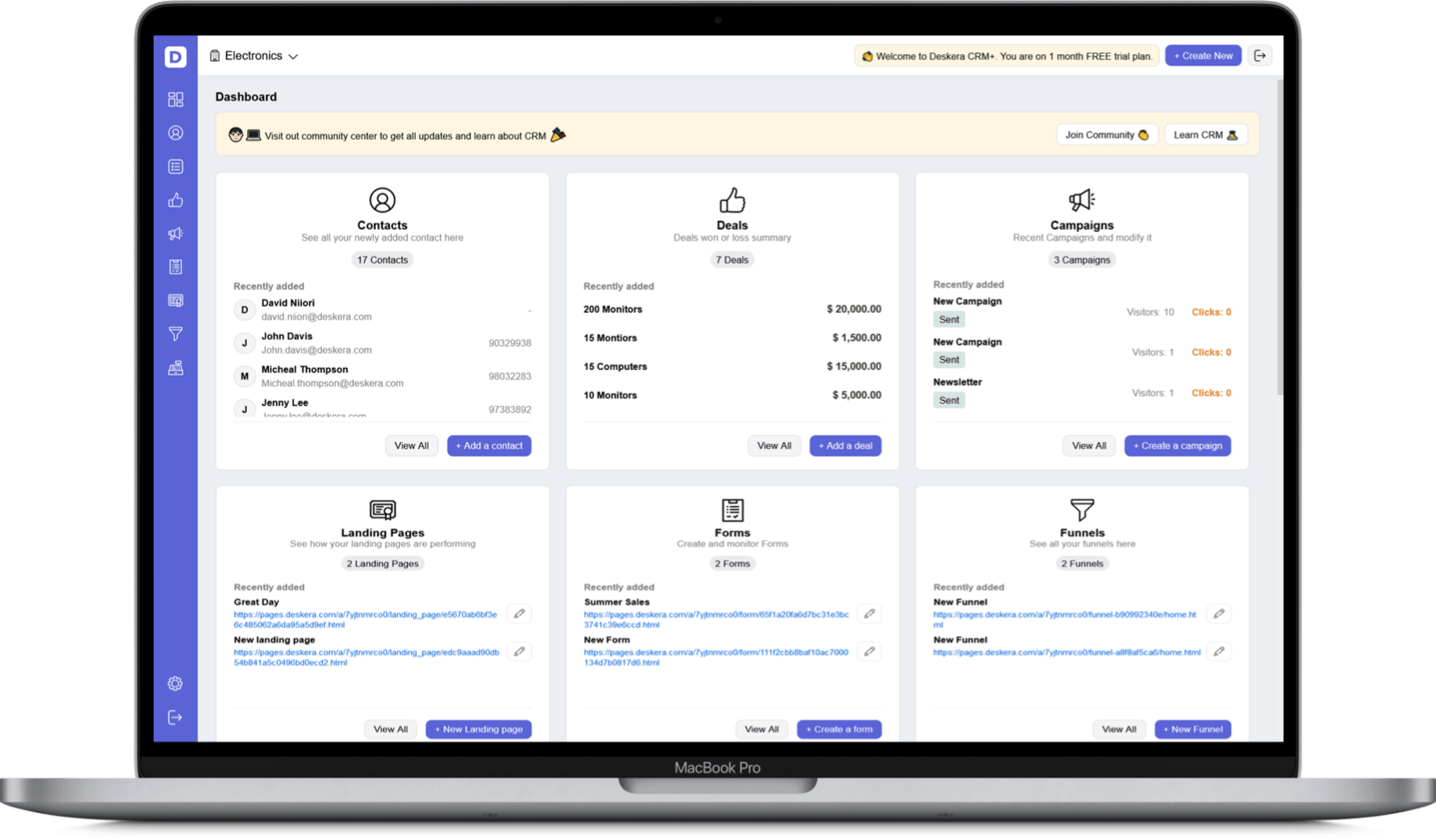 Through the funnel dashboard on Deskera CRM+, you can also track the performance of the funnel at each step and take necessary actions to optimize it. In addition to this, you can even automate follow-ups on the leads acquired.
Landing pages can also be created and tracked through Deskera CRM+ that comes equipped with super-fast, conversion-optimized beautiful landing pages. In fact, all the landing pages created on Deskera are immediately optimized for the phone and tablet views. You can even map the landing pages as required and add as many tracking scripts as needed. To further give a boost to your brand marketing, you can create lead magnets, product pages, registration pages, and opt-in pages, to mention a few.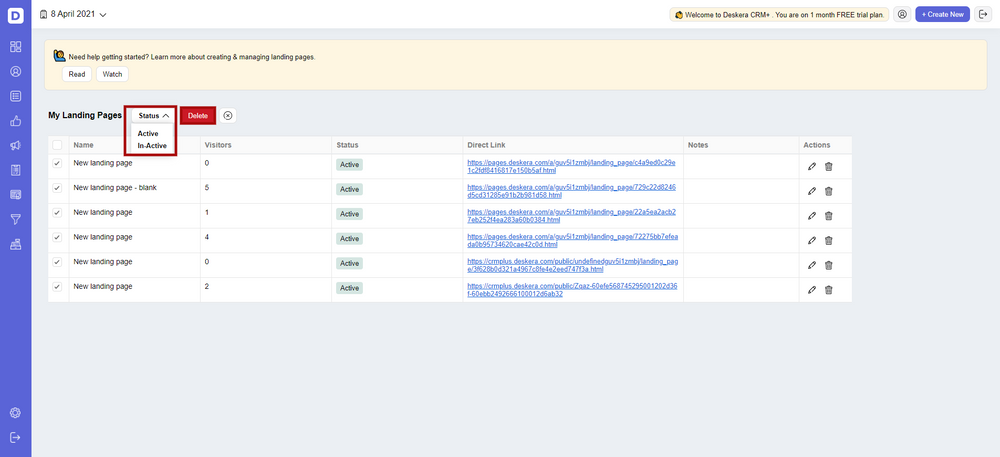 One of the other highlights of Deskera CRM+ is that you can import all your contacts, whether via excel, landing pages, webhooks, or otherwise, on this one platform and then even be able to segment them as per the resources that they downloaded from your web page for example. This will help you in taking them through a more personalized brand marketing.
With all that Deskera CRM+ has to offer for marketing your brand, you would be able to close deals faster, manage workplace stress, ensure profitable functioning, and have a secure future for your brand and business.
Deskera CRM+
To get the perfect assistant while marketing your brand
Key Takeaways
Branding is not a one-pager topic. Rather, it is an ever-evolving subject as well as an art that requires expertise in several areas like business management, marketing management, advertising, design, and psychology.
Branding also has different layers, with each layer having its own meaning and structure. However, when it is about branding, you need to be patient and give yourself and your customers time to discover and appreciate your brand.
One of the most interdependent functions of a business is branding and marketing, wherein they both subordinate each other. Their primary goal is to help fulfill the goals of your business, and while they both do it in their own manner, it is not possible to meet your goals with only branding or with only marketing.
Branding is all about the brand identity that you have developed, which is a reflection of your brand's personality, brand's values, and brand's mission. Every time that your customer has an interaction with you, these three elements should be reinforced because only then would your brand be strengthened.
Some of the other important functions that come along with branding are managing your brand, reviewing your brand, budgeting for your brand, developing and maintaining your brand equity, and designing branding strategies and campaigns. The manner in which you carry out all these functions should fulfill and answer your target customers' needs.
So while branding seems like a tricky and vulnerable business to get involved in, Deskera's CRM+ and the marketing KPIs, financial KPIs, and other important insights that it will give will help you in your branding efforts.
Related Articles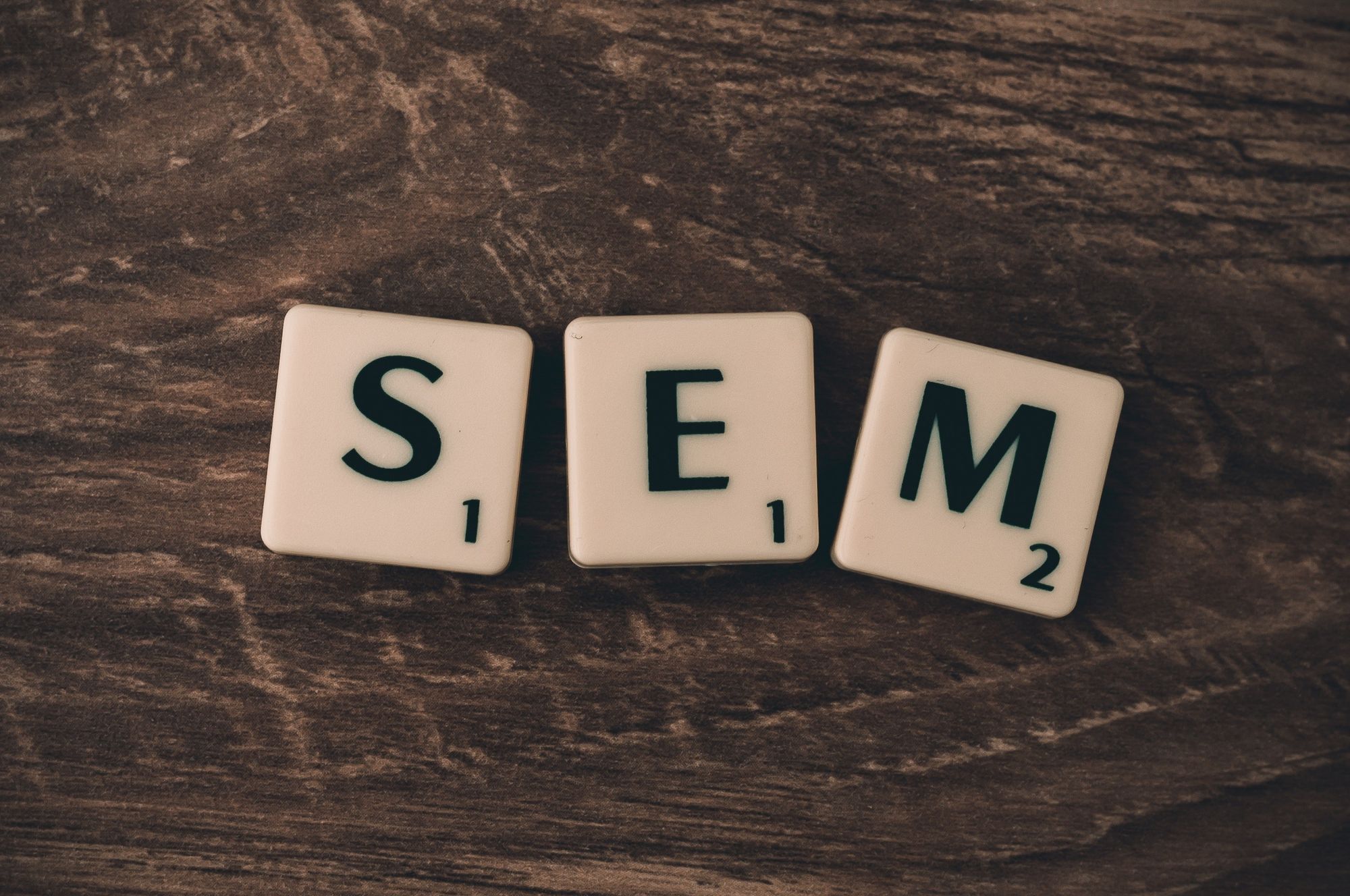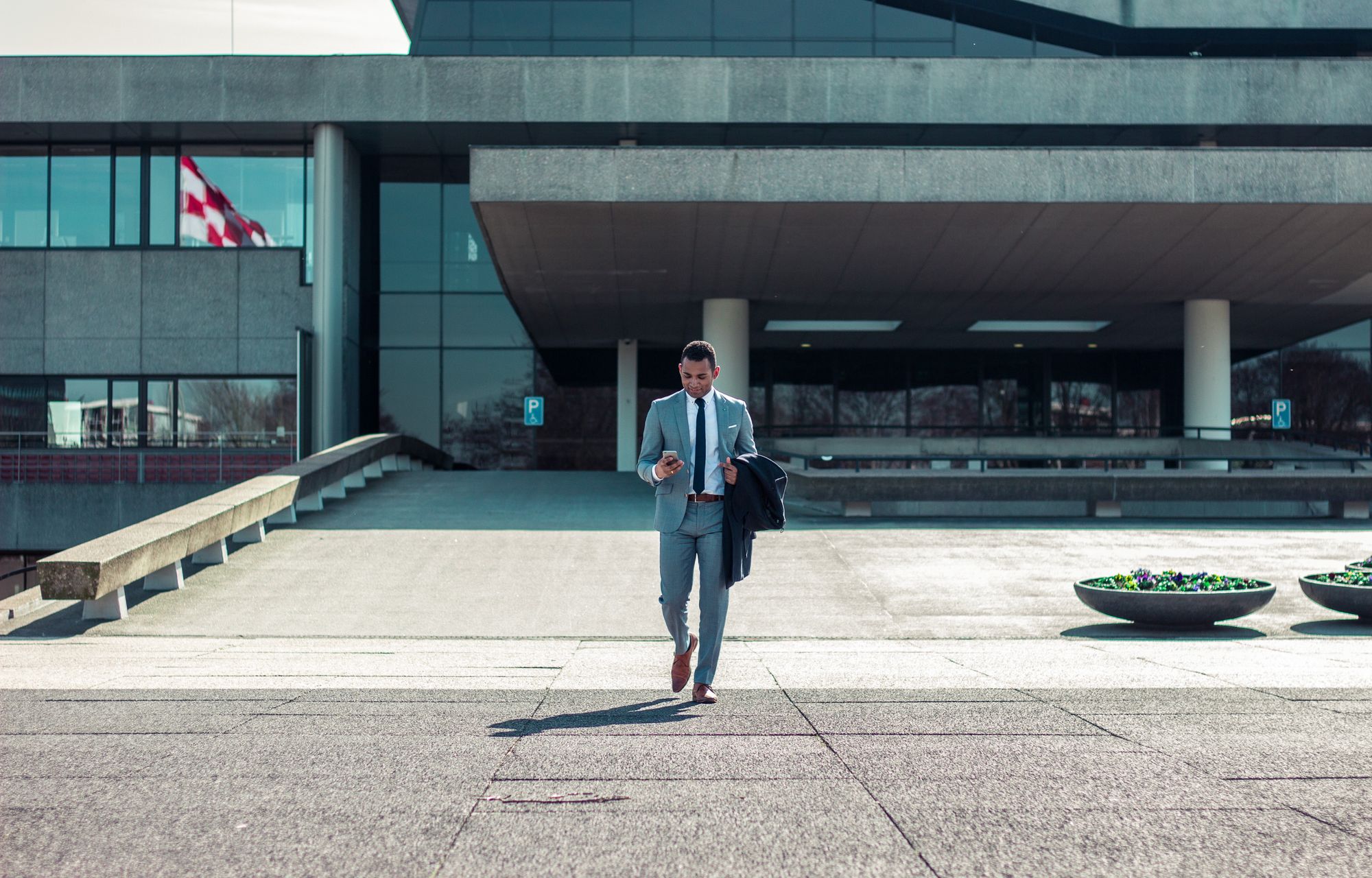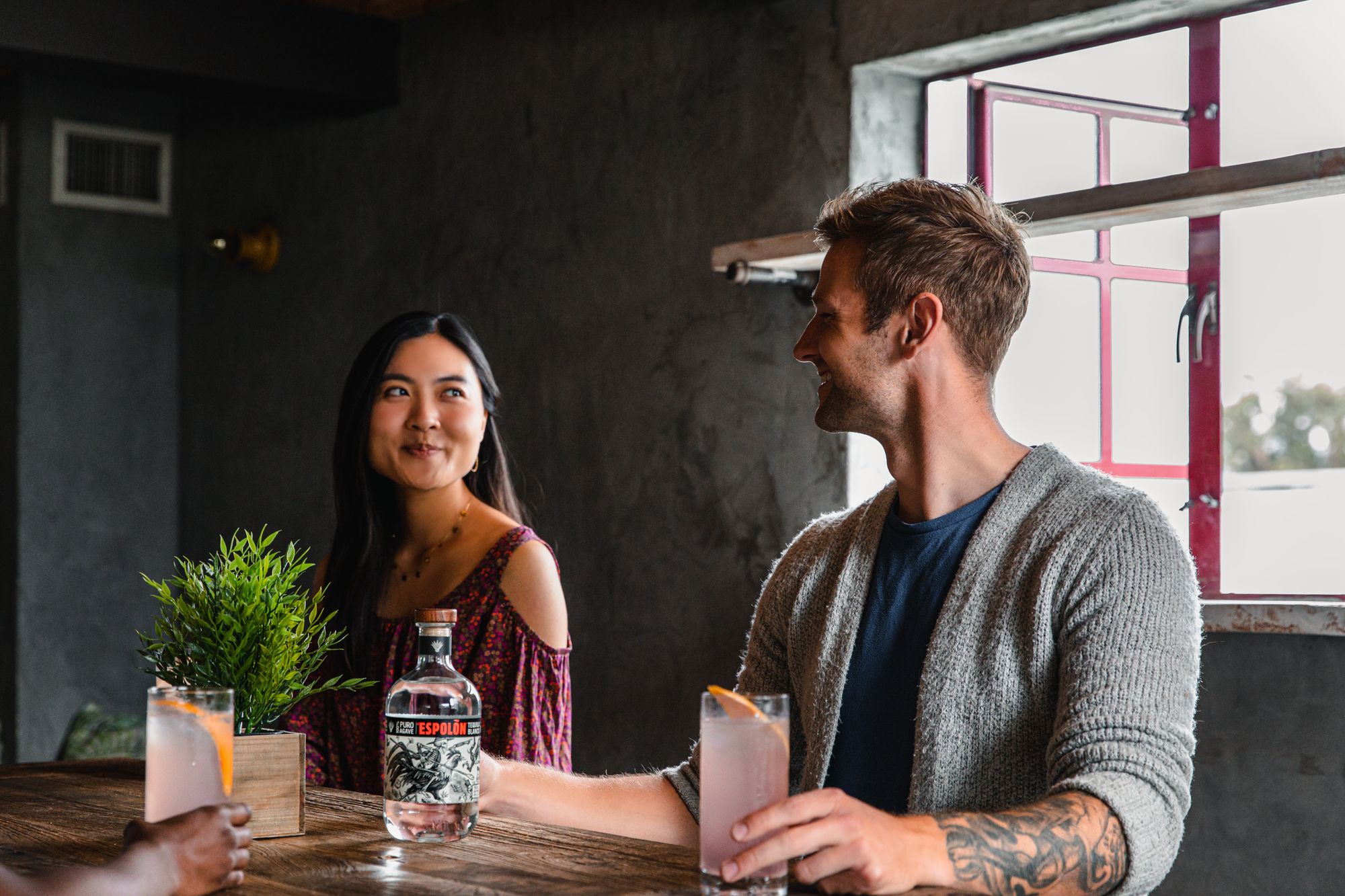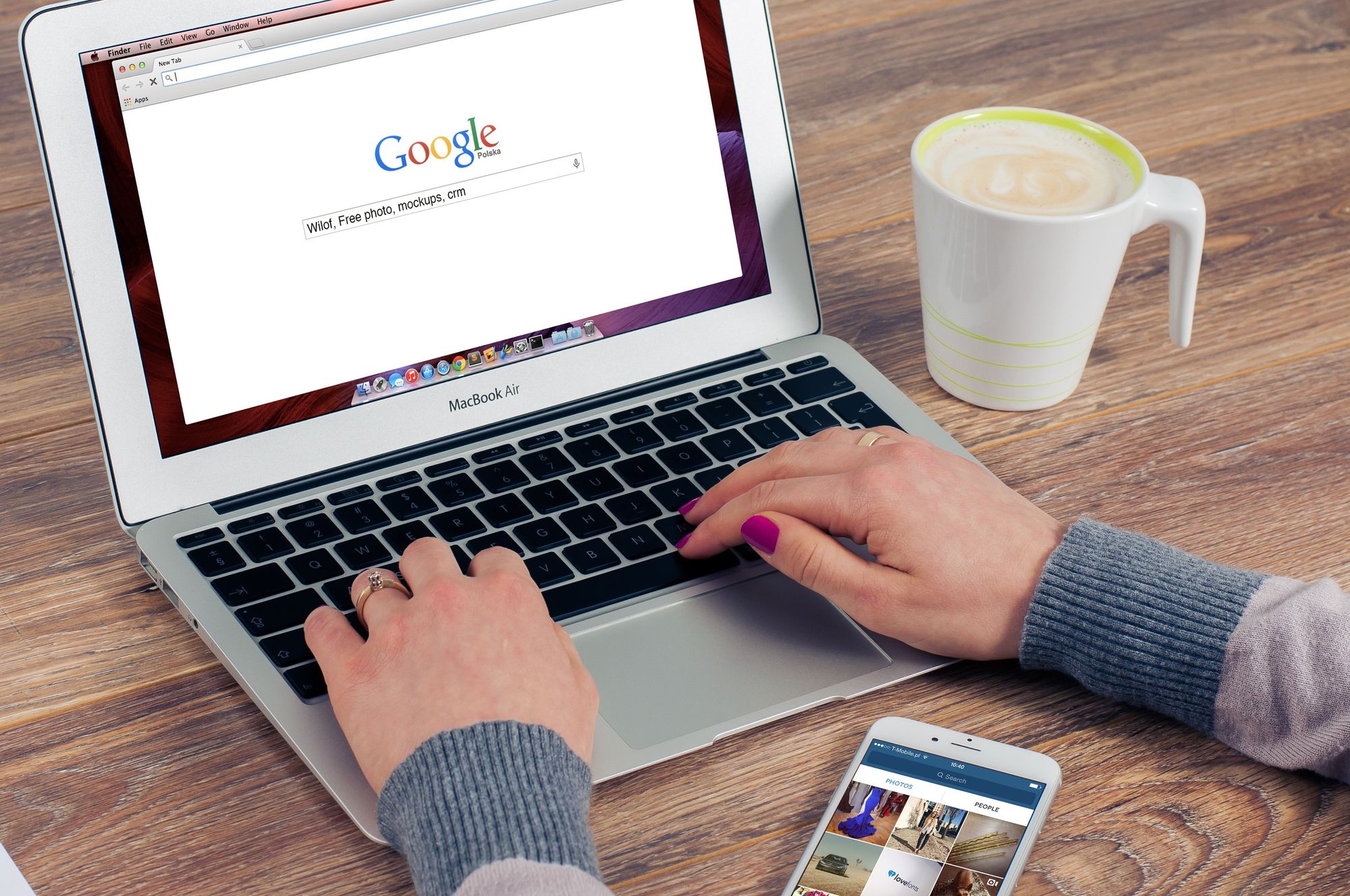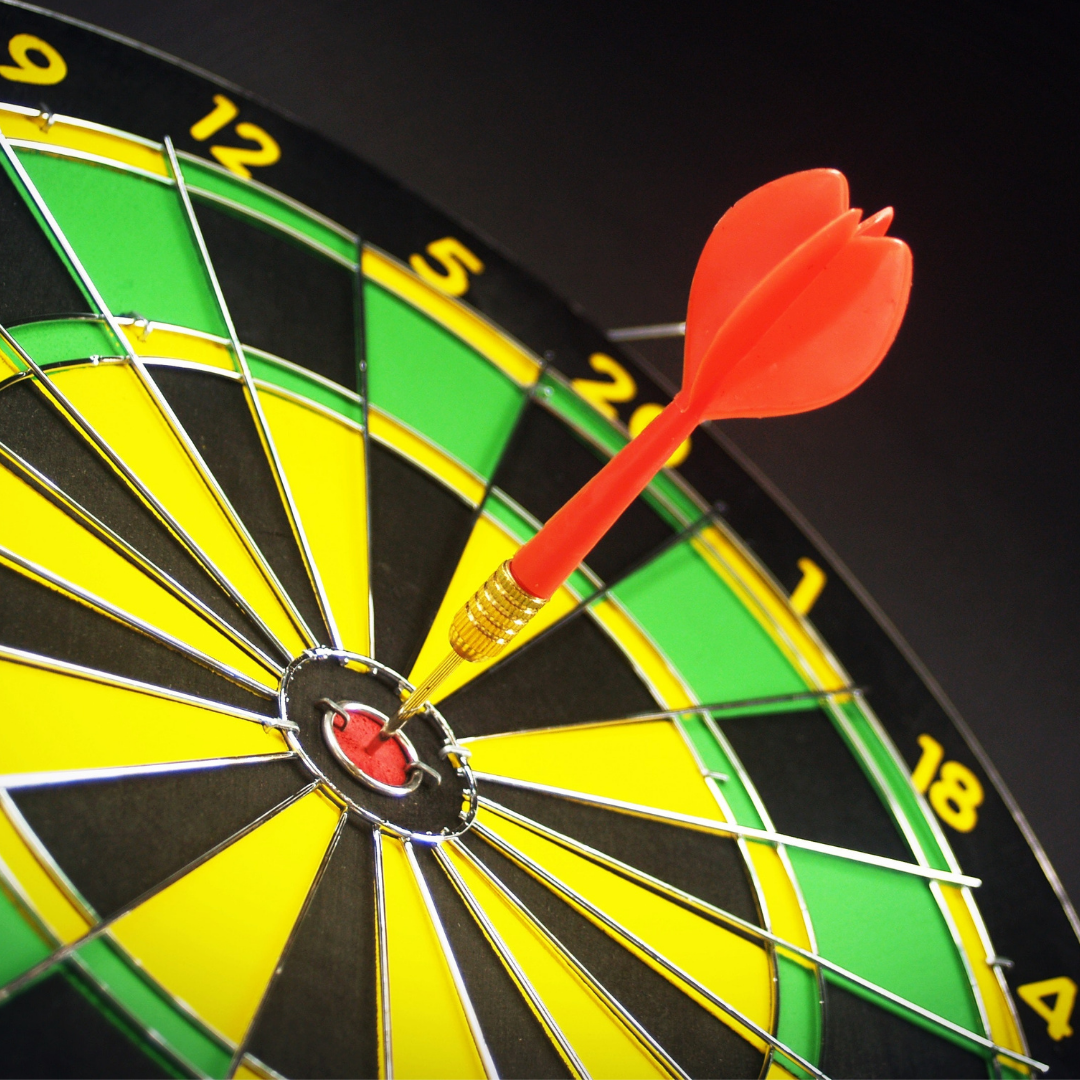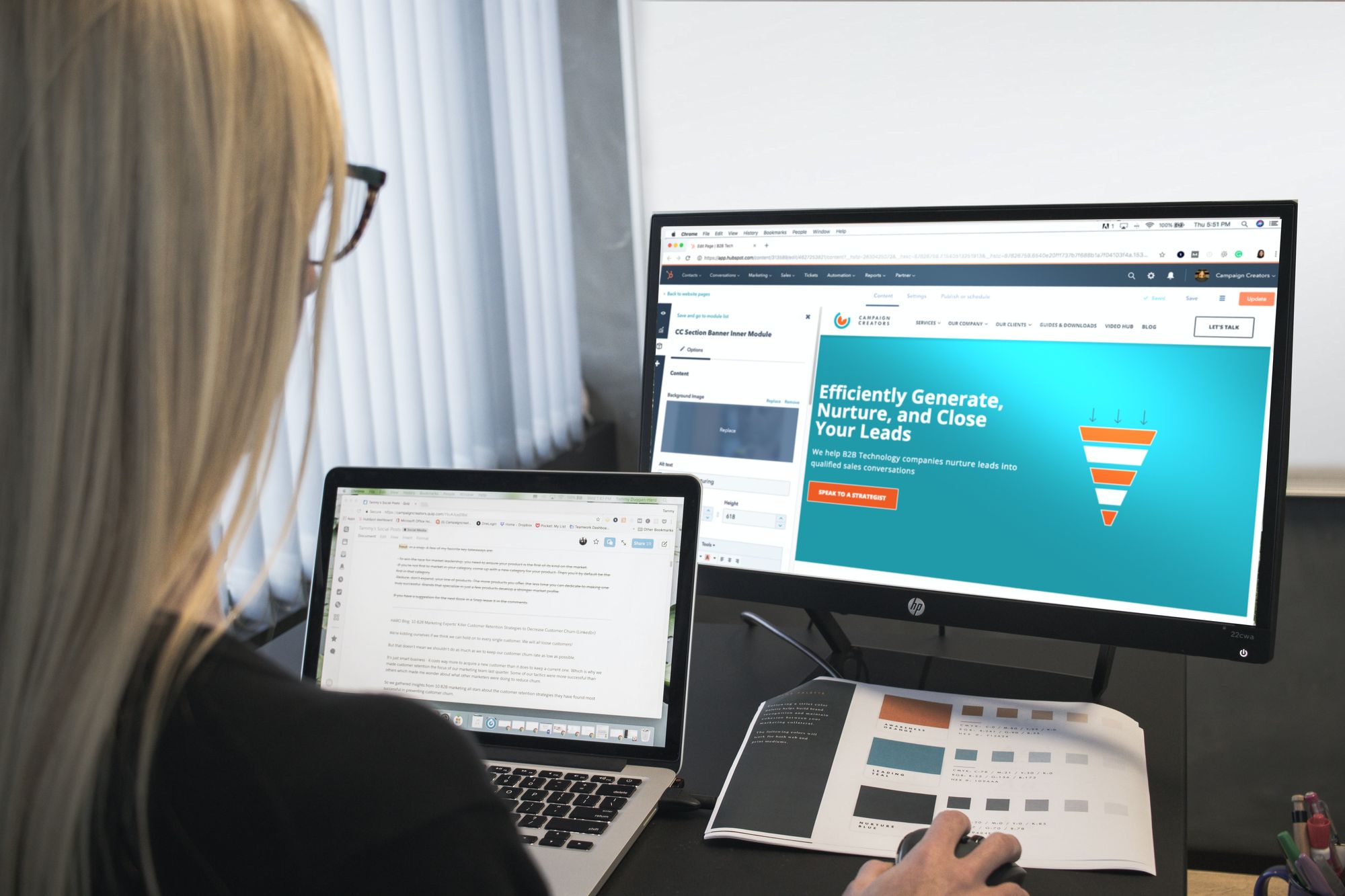 ---
---