Employee satisfaction is the most significant indicator of corporate culture, and this satisfaction is a result of effective employee engagement. Every organization is prone to change its team engagement levels; a highly engaged workforce will boost profitability and productivity, whereas a low-engaged workforce will drop down the overall game.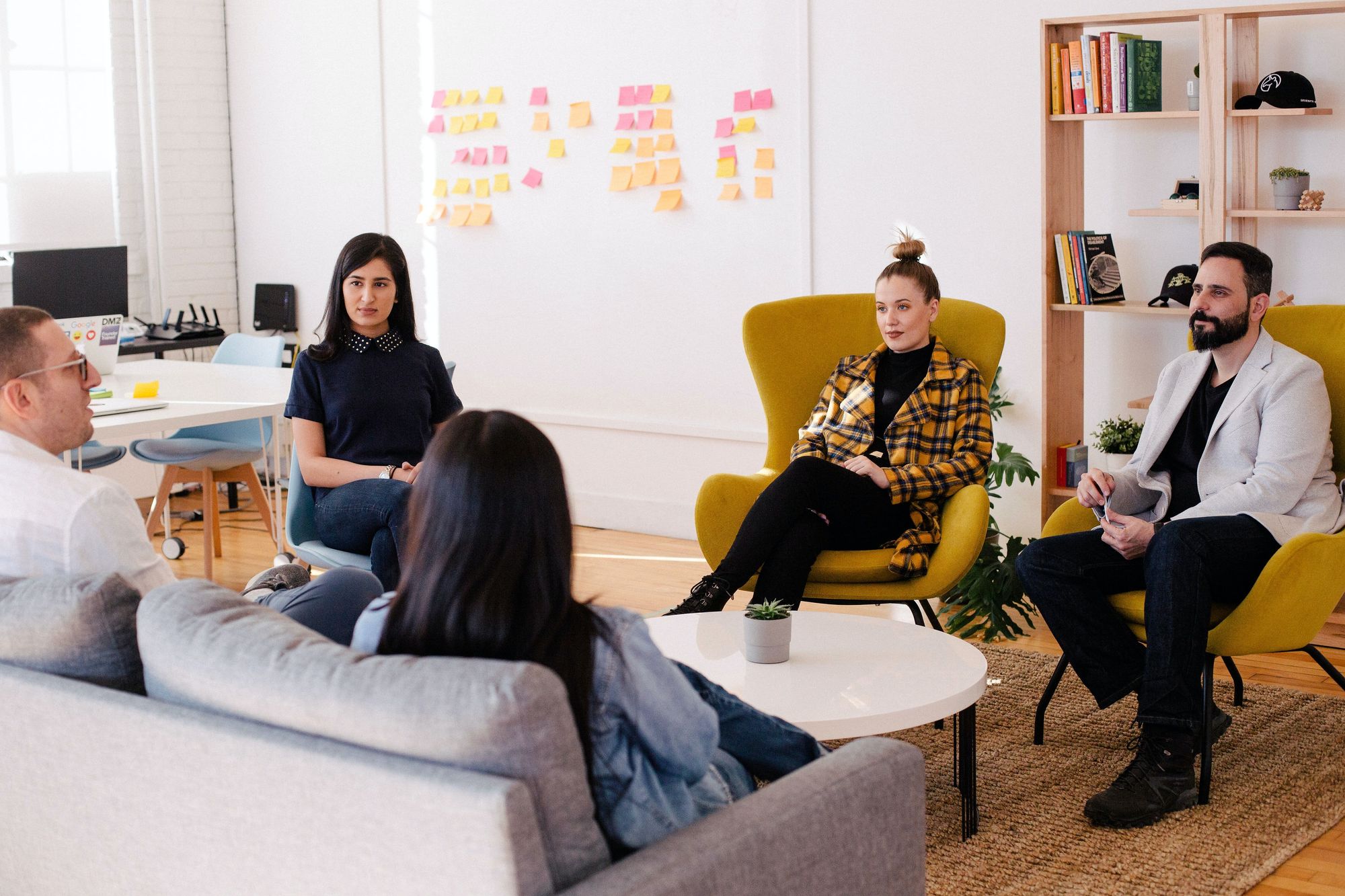 As a result, employee engagement has become a top priority for businesses to promote employee retention potentially. It is considered a critical driver of business success in today's competitive marketplace.
There is a misconception that employee engagement is a one-time thing, but on the contrary, it is a continuous and evolving process. It should be modified as per changes occurring in the workplace worldwide-especially when times are challenging due to COVID-19, with more than 75% of employees working from home.
In this article, we will deep dive into the concept of employee engagement, activities to involve employees by demonstrating a feeling of care and affection towards them. The article covers the following:
• What is employee engagement
• Why is employee engagement important
• Six Key drivers for employee engagement
• 15 ideas to improve employee engagement
• How employee engagement turned virtual in COVID-19
What is Employee Engagement?
Employee engagement can be defined as the strength of mental and emotional connection that employees feel towards the work they do for the organization. In simple words, it refers to how well your employees are engaged and involved with the organization.
Engagement is limited to self and involves peer groups, teamwork, and the seniors associated with employees.
It is to note that employee engagement results from two-way commitment and communication between the employees and the organization. It starts from the moment you onboard the employee in your company.
You can't expect a one-way commitment to getting high-yielding results from your employees by simply commanding and not doing anything for them.
As a result, the employees will be reluctant to provide you with desired outcomes. Hence, engaged employees tend to be committed to work and are motivated enough to contribute to organizational success.
Employee engagement has a significant chance to boost organizational and individual performance, productivity, and well-being as a whole.
Why is Employee Engagement Important?
When employees are engaged with their work, organizations can witness high levels of productivity that are directly conducive to growth.
Following are the five points highlighting the importance of employee engagement.
Higher employee retention
Increase in productivity level
Lower the rate of absenteeism
Enhances employee health
Increase in Profitability
1. Higher employee retention
If the employees feel connected with the present and future, they will not have a reason to look elsewhere. As a result, the employees will stay long, which can help increase employee retention.
2. Increase in productivity level
An engaged employee will always work hard and scale that one extra mile to fulfill the work. They will be in a position to work diligently and expand their efforts into the job.
3. Lower the rate of absenteeism
When the employees are ready to come to the office happily, they are committed to the mission. This is why they show up every day in their workplaces and, hence, lowering the rate of absenteeism in the organization.
4. Enhances employee health
Expressing concern towards employee health works wonders!
Organizations tend to encourage the employees to follow a healthy diet and exercise regularly, which positively impacts the employees.
5. Increase in Profitability
As per the study, businesses with the highest employee engagement results in their profitability up to 23%. A highly engaged employee treats the company work as their work and contributes to the organization's growth.
"To win the marketplace, you must first win the workplace."
Six Key drivers for employee engagement
Employee engagement drivers can be described as the items that have a significant impact on employee engagement outcomes. It explains what core to the connection and what that can build engagement in the workplace is.
From the list, six key themes can be powerful indicators of employee engagement that you can use to measure the success of your workplace engagement. These are discussed below:
Dedicated and Inspiring team leaders
Work motivation
Employee turnover rate
Commitment towards organization
Employee engagement surveys
Employee Net Promoter Score (NPS)
1. Dedicated and Inspiring team leaders
Cordial relations with your team members and seniors are vital for engagement. Employees tend to work for leaders who put people first, value their contributions, and show integrity. In the same way, leaders also encourage their team members, motivating them, helping them understand complex situations, and providing solutions to their juniors.
2. Work motivation
If the work doesn't suit or interest you, you will not work with that zeal. Employees are motivated to do challenging work and be exposed to use their strengths and critical areas. Work motivation will directly follow into the space by giving access to opportunities and developing their roles and careers.
3. Employee turnover rate
Employee turnover rate provides valuable insights about employee experience in the workplace. The ideal turnover ratio should not be more than 10%. If employees engage and show up regularly, then the organization has got the reason to relax. Otherwise, if it's above the mark, managers should give due attention to improve the employee experience.
4. Commitment towards organization
This metric is an extension of the indicator. If employees show a strategic build of connection, they are committed to their work, team, and organization.
A committed employee wants to contribute towards the success and justification of their role.
5. Employee engagement surveys
Employee engagement surveys are also considered a leading indicator to measure their employees' engagement rate.
By performing frequency surveys, you can understand the employee's thoughts, feelings, and expressions towards the organization. As a result, employees will feel empowered in giving their suggestions, and simultaneously, organizations can start working on them.
6. Employee Net Promoter Score (NPS)
Just like we measure customer satisfaction, the Net Promoter Score is used to measure employee satisfaction. It is quickly conducted by gathering the same information from different employees and asking simple questions like,
How likely would you recommend the company to your colleague?
How likely do you encourage the work culture?
All of these general questions are scaled as a score from 0 to 10, indicating
0-6 score is considered a detractor
7-8 is deemed to be passive
9-10 as promoters
NPS can be calculated by subtracting the percentage of detractors from the promoters.
A negative score indicates that employees aren't happy and won't recommend anyone, and if it's a positive score, it shows a high level of engagement.
"Encouraging employee engagement is an art, and through indicators, you can ensure that you are working on the right track."
15 Ideas to Improve Employee Engagement
Happy and engaged employees are more creative and tend to possess better problem-solving skills than their less engaged counterparts. To build a thriving workplace culture, the best way is to implement engaging activities and events to feel valued and appreciated.
Following is the list of 15 easy to organize and implement activities that will surely compel the employees to engage and stay ahead of the game.
Create a Fair Workplace
Include employees in decision making
Establish Employee Wellness Programs
Prioritize work-life balance
Provide Adequate Training & Mentoring
Recognize employees for their contribution
Rewarding Employees is a game-changer
Support employee passions
Organize events, functions, and festivals
Create organization clubs
Keep employees informed
Listen to what employee has to say
Take feedback and respond
Use the power of social recognition
Encourage corporate social responsibility
1. Create a Fair Workplace
The organization needs to stay up to the workplace standards and create a fair workplace. There should be no kind of biases and discrimination among the peer groups. The organization should also make sure that the company should compensate their workers fairly and treat them well.
2. Include employees in decision making
Collecting inputs and suggestions from employees and listening to them is one of the most considerable engagement activities. The employees will feel that they are also a part of the decision-making process by presenting the proposals and suggestions. Through these viewpoints, the organization can get the direction towards the decision making and help them select the suitable changes.
3. Establish Employee Wellness Programs
Wellness programs are meant for the employees to prioritize their health and minimize job stress. The organization can organize programs like full body checkups, dental checkups or challenge their employees to keep up with health activities and sleep goals.
This will lead towards a positive impact on employees, and they will feel that the organization cares about their well-being.
4. Prioritize work-life balance
Organizations that tend to prioritize work-life balance among employees stand above the rest of their counterparts. Implementing policies like open channels of communication, flexible working hours, and allowing employees to work when they feel productive boost employees' morale. You can also ask your employees to prioritize initiatives that can support their needs.
5. Provide Adequate Training & Mentoring
Every employee aims to foster growth in the organization. By providing training and organizing workshops, you can encourage the career growth of employees. It will give them a chance to learn new skills and implement them to build the organization's growth.
Mentoring employees can also allow them to help them in achieving their professional as well as personal goals.
6. Recognize employees for their contribution
Recognizing employees' work doesn't need a fixed time, rather it should be made an everyday habit. If the organization recognizes employees' actions, then it will motivate them to take that action again. Doing this regularly is a key to boosting the ongoing performances and maintaining the workplace.
7. Rewarding Employees is a game-changer
Rewarding employees through bonuses and promotions make them thrilled throughout the year. You can also give your new joiners a personalized goodie bag containing a t-shirt, water bottle, and watches to excite them.
The organization can also reward points to employees that they can redeem and choose their gift as per their choice.
Doing this activity regularly can genuinely lead to a meaningful impact on the team members.
8. Support employee passions
If the employees spend a portion of the work they love doing, it will keep them happy and engaged and pay off for the business. A good manager will understand team members' passion at a deeper level and provide opportunities for growth and reports.
9. Organize events, functions, and festivals
Organizing informal events and gatherings can help the employees in boosting personal relations with their colleagues. It will allow them to relax, converse together, and break from work for a day. You can also fix a themed dress code depending upon their occasions to give them the freedom to express their individuality and feel more relaxed in the workplace.
10. Create organization clubs
Just like colleges have societies, organizations can create clubs to help the team members connect with their fellow mates and relate to each other based on their interest areas.You can connect the sales team to your marketing team on common grounds of understanding customer needs to improve understanding customers, Activities can include Bookclub, sports team club, Organizing Club and so on.
11. Keep employees informed
Your employees have the right to know that's what's going inside and outside the organization. The organization needs to communicate regularly and be open to employees rather than rely on automated tools to relieve strategic initiatives.
This activity encourages transparency and trust both ways.
12. Listen to what the employee has to say
Employees have lots of things running into their mind and may have something to convey to the organization without feeling judged and biased. The manager should provide them multiple ways to get in touch with them to put their heart into their suggestions and solutions for their respective problems.
13. Take feedback and respond
Merely taking feedback and doing nothing doesn't work well. The accurate measure of the organization will be when they know what to do with that information. Analyzing the data and feedback will help the organization establish benchmarks, track the critical metrics, and visualize the trends as responding measures.
15. Use the power of social recognition
Contributing the best to the organization and lacking recognition is why employees consider leaving the organization. Providing social credit significantly impacts the employees' minds and makes them stand above the rest among their peer groups. The recognition is directly linked with organizational benefits across the board, like improved individual performances, better NPS scores, and even a rise in stock prices.
As a result, it helps in employee retention and engagement.
15. Encourage Corporate Social Responsibility
Giving back to the people makes the team feel good about the organization's deeds in uplifting the people and non-profits of the community. As a result, employees will also take the responsibility to give back together. Raising funds for a cause or donating to a charity that they care about works well.
The above activities were the most used and practiced methods to improve employee engagement. The activities can differ based on the organization and employee preferences. The organization should prioritize what should be done first, form an action plan to roll out the activities, and implement the ideas immediately.
" With Employee Engagement Activities, Everyone wins and succeeds."
How Employee Engagement turned virtual in COVID-19?
During pre-covid times, there were numerous ways to keep the employees hooked and involved in the engagement activities. But doing so, in a remote field, was skeptical in the initial phase of the pandemic.
From meeting every day to meeting virtually, everything has changed. The role of HR managers turned out to be a challenge in the new normal working on the same vision as before.
But surprisingly, the connection wasn't that difficult. As a result, the engagement rate became more productive, leaving the employees happy and satisfied.
It is a matter of your understanding with employees and choice of virtual platforms and alternatives that can provide a near-perfect employee experiment.
Organizing games, festivals, themed parties, and hosting events via online mode was celebrated in the companies involving the organization and employee participation.
COVID-19 realized that enhancing employees' satisfaction, productivity, and happiness can be carried out by any means. If you understand the factors that add to employee worth, that's enough to showcase employee engagement anytime and every time.
Closing Thoughts
The points mentioned above indicate that employee engagement is an earnest endeavor that requires considerate efforts. Organizations should contribute to fostering their employees as a reward for reaping years to come in the best possible way.
It's important to highlight that employees are not mere employees; instead, they are tangible assets of an organization.
Thus, efforts should be made to maintain the asset for a long time.
Deskera People and HRMS
Deskera People has the tools to help you manage your payroll, leaves, employee onboarding process, and managing employee expenses, all in a single system. With features like flexible pay schedule, custom payroll components, detailed reports, customizable payslip, scan, and upload expense, creating new leave types, and more, it makes your work simple.
Try Deskera People Today
Sign Up For Free Trial
Key Takeaways
Deskera HRMS, also known as Deskera people, is all in one; it has many functions that will come in handy. Some areas are expected as other HRMS and some that you have probably never heard of but can do wonders for your company.
To start with, you have excellent payroll software that will ease out your company's payroll process. And the best part of the Deskera HRMS is you can do it in just three steps. Add employees to the system, select the amount to be paid, and pay them off.
With Deskera People, you can generate payroll and payslips in minutes. Employees may access their pay stubs, request time off, and submit claims and expenses online.
Secondly, all you need to do is access one dashboard, and you have all your employee information aligned together. The People Dashboard depicts all the pertinent information like the cost of the previous pay run and estimates of the upcoming one.
It also illustrates the year-to-date cost in a graphical interface. The calendar embedded in the Dashboard helps you identify the upcoming pay run dates to take action.
With Deskera, you can also add and deduct salary components easily without much hassle. Set up employee bonuses, voluntary deductions, taxes, and so on.
Deskera also develops extensive reports on your payroll, taxations, and all you need to know about your company. As a result, you are always prepared for any inspections or if you have to go through any specific information.
Key Takeaways
It's a human tendency that employees can feel disengaged from their work due to burnout and stress. So, it's the organization's responsibility to recognize and think of employee engagement as a fundamental task and invest significant time resolving the issue.
The decision-maker or the employer needs to ensure that your employee is satisfied in taking the actions by showing your employees that you genuinely care about their welfare and wellbeing.
Following are the key takeaways of the article:
Employee engagement is a top priority for businesses to enhance in promoting employee retention.
Employee engagement refers to how well the employees are engaged and involved within the organization.
Employee engagement is crucial for a conducive growth of an organization because it leads to higher employee retention, increases productivity statistics, lowers absenteeism, enhances health, and increases the business's profitability.
There are six drivers of employee engagement that are used to measure the success of engagement strategy.
There is a list of 15 ideas and activities for the employees in boosting employee engagement and making them feel valued and appreciated.
Employee engagement took a virtual turn in the face of covid-19 and has turned out to be most productive, leaving the employees happy and satisfied.
Employee engagement is a severe endeavor that requires considerate efforts.
The role of Deskera people and HRMS in managing the Business and Employee activities
---
---