Brand awareness is a prevalent marketing term that describes the degree of consumer recognition of a product by its brand name. Brand awareness refers to the familiarity of consumers with a particular product or service. Creating brand awareness a key step in promoting a new product or reviving an older brand. Awareness of the brand may include the qualities that distinguish the product from its competition.
The greater the brand awareness, the more audiences will be familiar with your logo, messaging, and products. In this article, let us look into understanding brand awareness and how to build brand awareness for your business.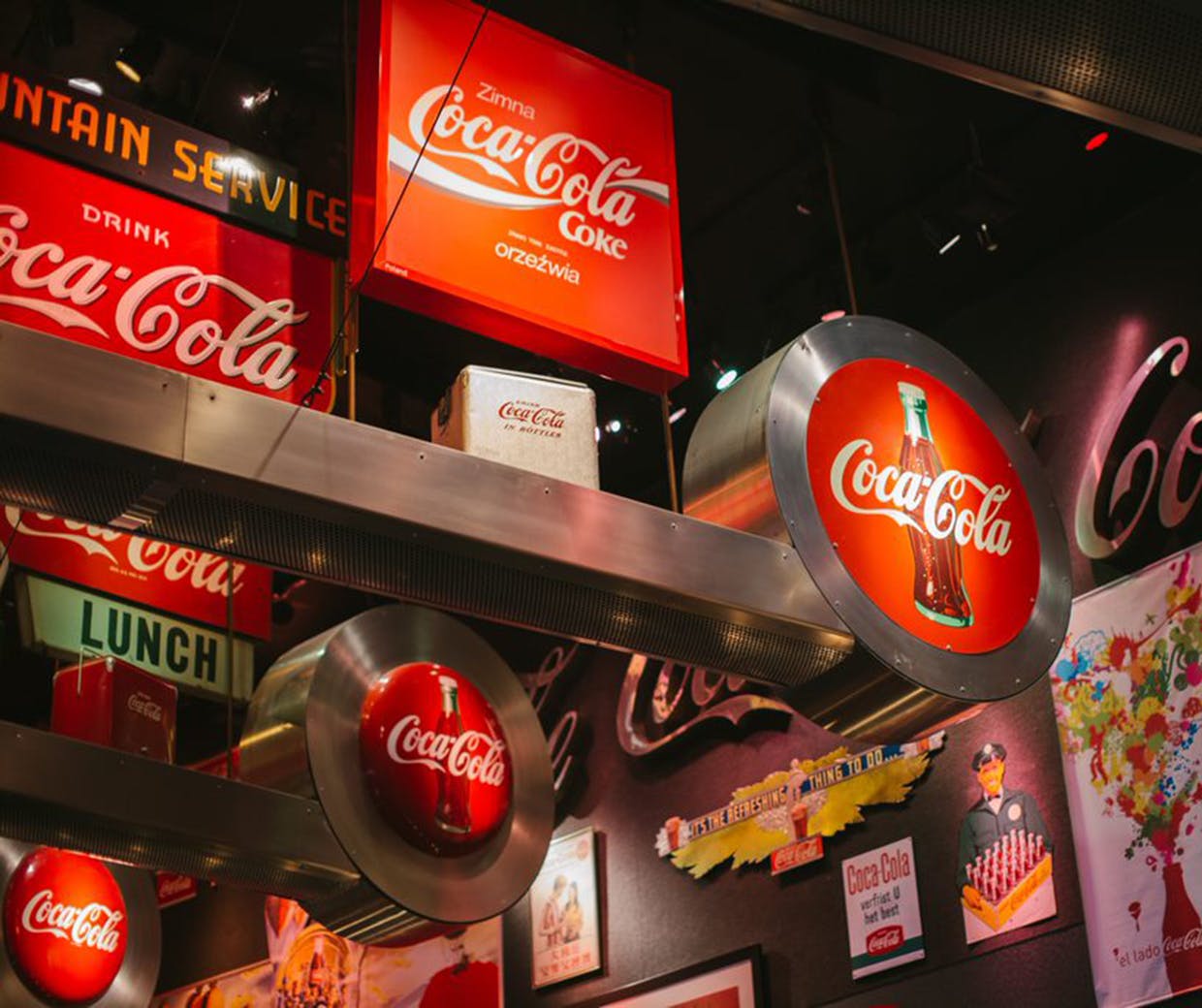 What is Brand Awareness?
Let us look at some of the examples of brands to show what brand awareness means. Over the years, many top companies were able to increase brand awareness in the consumer's minds.
Brands awareness examples include:
Amazon
WhatsApp
Microsoft
Walmart
Nike
Facebook
Instagram
Youtube
People can quickly identify these well-known brands by only spotting brand logos like the Nike swoosh and audio Nike sound logo.
Every company can build brand awareness by using attractive visuals and voice content. This will be possible if you can rightfully invest in advertising using different social media platforms and mass media channels. The key to success is to be consistent and try to increase your brand image in the target audience's mind.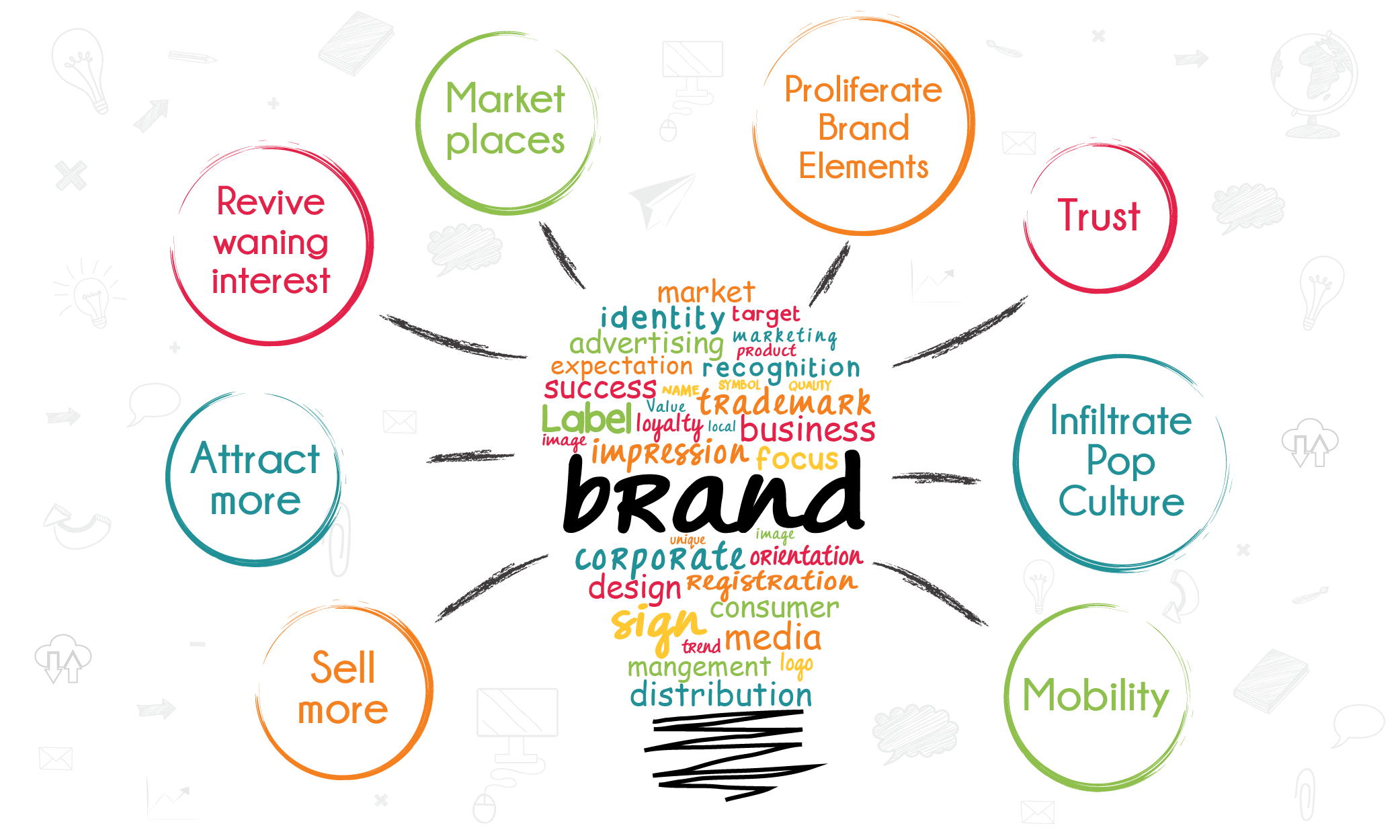 Building brand awareness can help you:
State your company's business values, vision, mission and purpose
Bridge the gap between your business and the general public
Make your business popular and trending both off-line and online
Foster trust and build a strong bond between your brand and customers
Put a brand face and a voice on to show your brand personality that is easier to relate to
What's a Brand Awareness Strategy?
A brand awareness strategy is a set of marketing tactics that aims to help a business expand and spread its brand message, grow its brand audience and eventually establish better and greater brand recognition in the target market. There are many ways to build brand awareness. You need to work out the most effective brand awareness strategies for your business, target audience, brand, service, or product..
A strong brand awareness strategy is the best way to get your brand into people's lives, influencing their purchasing habits and online interactions to become loyal to your brand and refer it to their family and friends. A successful brand awareness strategy will consider several key factors, such as the interests and needs of your consumers, your existing competitors, and the services and products you offer.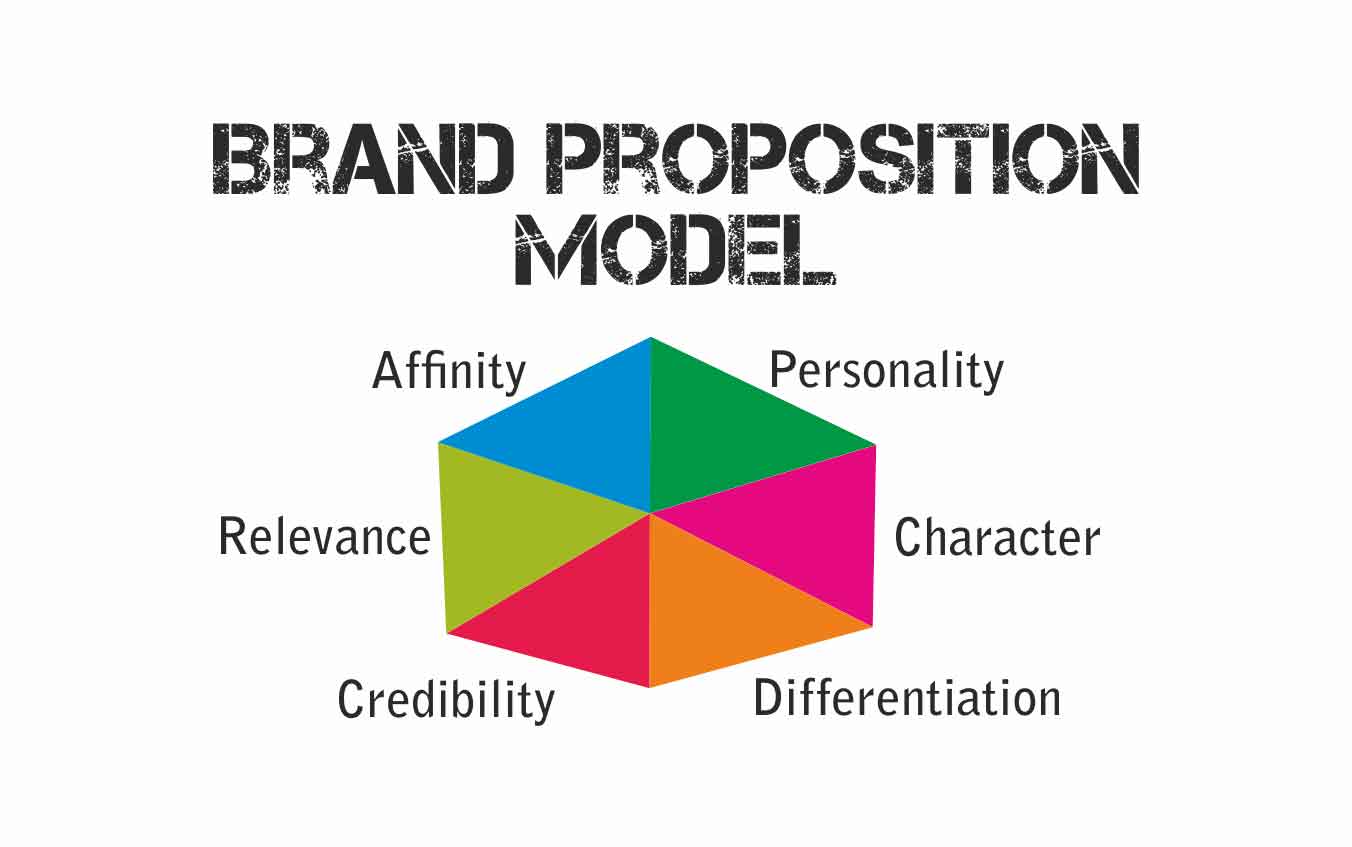 Brand awareness will help you amplify your brand message, so you can achieve widespread brand recognition. A brand awareness strategy is all about making the best first impression on your potential new customers.
As and when people become more familiar with your business, brand recognition settles in and begins to breed trust.
Without brand trust, you will never make sales, which means your company will struggle to grow or even turn a profit. Understanding customers and understanding sales psychology is important for brand marketing. With brand trust and recognition as a long-term goal for your company, your brand stands to gain a lot along the way. There are some excellent benefits to running a successful brand awareness campaign.
What are the  Benefits of a Brand Awareness Campaign?
Running brand awareness campaigns always helps in increasing your brand recognition by your audience and bring in revenue via higher conversions. These are some of the benefits of brand awareness:
Brand Awareness Increases the Customer Recognition
People usually gravitate towards the familiar. A good brand awareness strategy will help you forge a connection with your target audience. Having unmistakable colors or typography that immediately triggers an impulse in people is an incredible advantage.
Brand Awareness Fosters Customer Loyalty
When a consumer starts recognizing your brand and becomes acquainted with your products or services, they will soon follow you. As people begin to view you as a credible, professional business, they will spend more.
A well-conceived brand awareness strategy fosters customer loyalty. It helps your brand build a large, active customer base that makes your company more sustainable in the long term.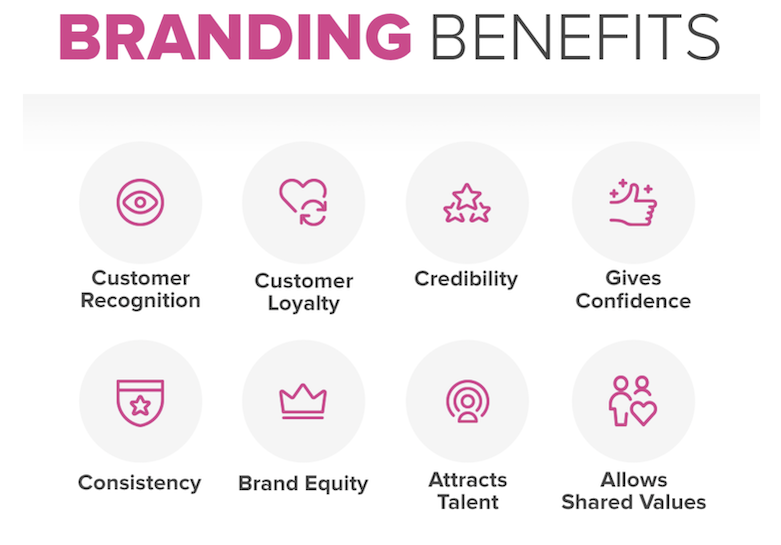 Brand Awareness Guides Your Brand Voice
Establishing your brand's voice takes time as she needs to get several key elements in place, such as:
Website
Company philosophy
Logo and colors
Typography
Brand Awareness Stirs Up Excitement for New Products
When you have a good brand awareness strategy that plays to your brands strengths, it can be a good way to connect with more people and create warm leads ahead of major product launches.
Brand Awareness Attracts New Talent
Building brand awareness does not just make waves with potential customers. Brand awareness help you gain valuable new employees. People in the industry will soon notice a business that does brand marketing really well. People will want to work with a brand at the top of its game, and so that they increase brand awareness, the more success you will have in attracting creative power to your team.
What are the Factors that Influence Brand Awareness?
There are different brands and depending on their area of interest, you should target different audiences and be specific in their communication approach. Customer psychology is about the human heart.
Some factors trigger strong emotions. Such feelings are more likely to have an impact on customers, create engagement and make them advocates of a brand.

Let us look at some of the psychological factors of brand awareness:
Colors Effect Your Brand
It is generally believed that certain colors generate specific emotions and affect the human behaviour. Colors have a powerful psychological influence on the brain. Colors are divided into two categories: warm and cool colors. The cool colors are associated with coolness, calmness and tranquility. Warm colors are thought to stimulate more exciting emotions.
After considering what you want your brand to represent, it is about and what kind of people you are addressing. You can utilize color psychology to affect thoughts, behaviors, and feelings. Create a palette for the various visual form of communication between your brand and your target audience.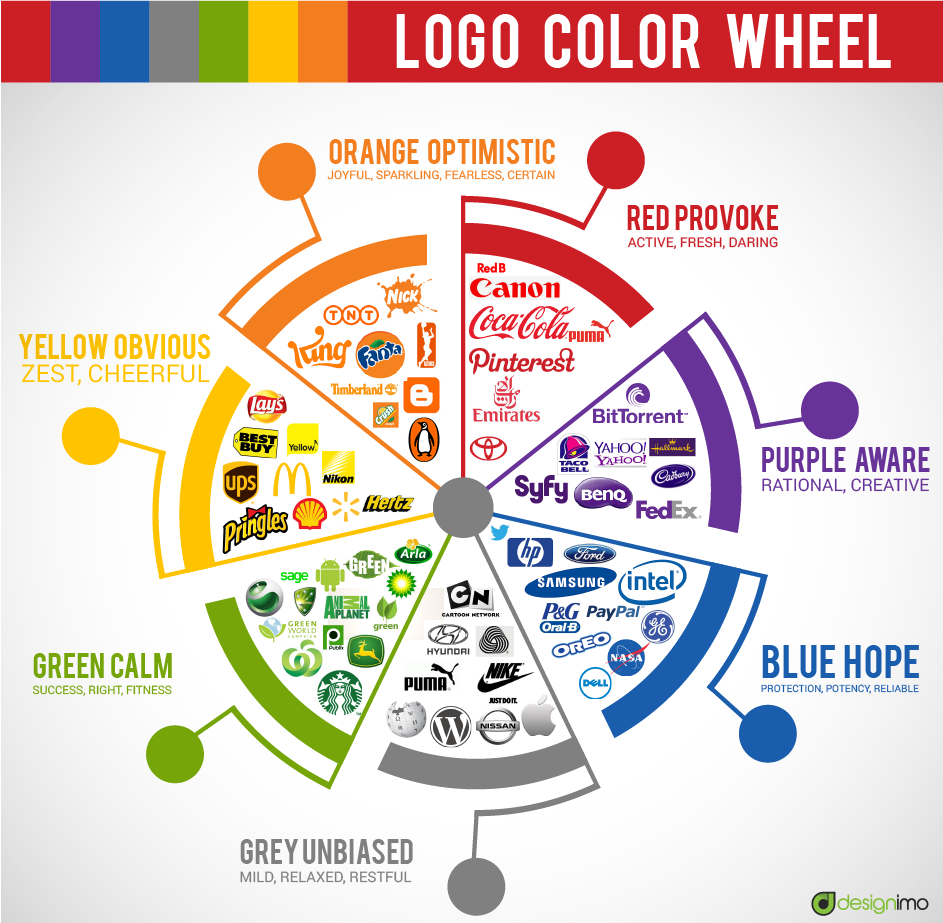 Use Social Influence for Brands
It would help if you created a personality for your brand that is decided by the people's perspective. Remember, you should not just sell products and provide services, but your brand. People tend to form a specific image and attach human characteristics around your brand when they interact with it. There are many ways with which you can establish how your brand can have social influence. Social media is an effective tool.
You can use different social media platforms based on your target audience segment and the nature of your business. For example, you can create forms, contests, ask questions and publish original content.
Your brand should make them want to share your posts and become advocates of your brand. Advocacy is the key in expanding your brand's awareness.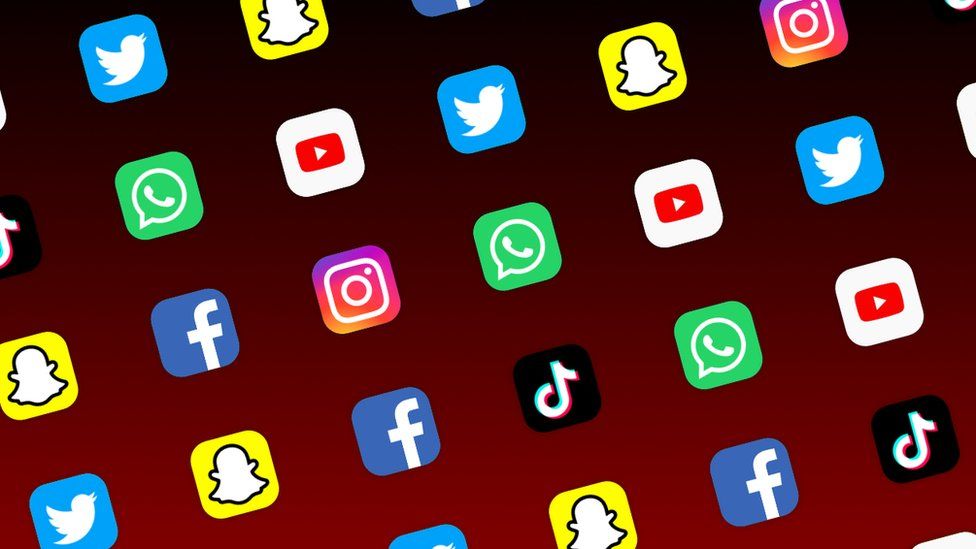 Improve Customer Experience for Your Brand
High involvement and positive experiences around your services, products and promotional items by your customers can enhance the overall popularity of your brand and company.
Form a strategy that is only about customer service. Give attention to all your customers by personalizing their experiences, getting them emotionally engaged to your brand, and letting them know that you understand their needs. Make it very clear that doing business with your brand is reliable. Create a common pattern for every means of interaction.
It is important to remember that it is up to the customer to decide how and to whom to be loyal. To enhance customer experience, align your brand's progress with the customer's needs.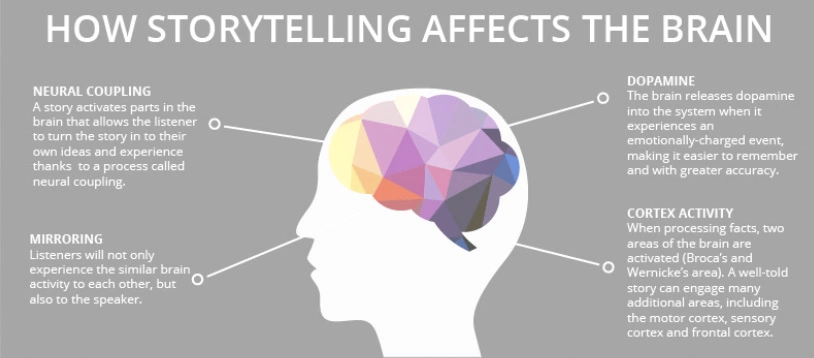 Brands with Visual Storytelling
Promoting values and visual imagery that can relate to people's characteristics is becoming more effective in making customers loyal. Create a visual identity for your brand and engage with customers by showing and not just telling. Shape your marketing around your brand's values and ethics by also urging customers to share their narratives.
People today want to see the realistic side of how things are. So try to be as human as possible and engage with your audience on a deeper emotional level by focusing on issues, matters, or interests related to your brand's community or the society as a whole.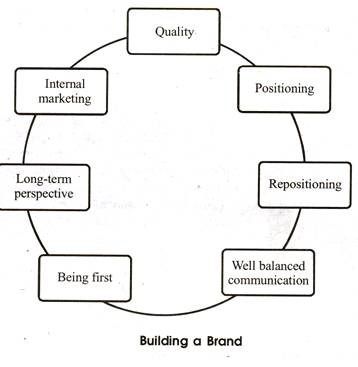 What is Hierarchy of Effects Theory for Brand Awareness?
The six stages of brand awareness are - awareness, knowledge, liking, preference, conviction and purchase. The hierarchy of effects model tells advertisers how to make an advertisement based on what the customer goes through. These steps are defined as below:
Awareness Stage is the most critical step and the starting point of a customer journey and for purchase. Brands need to make sure that the consumer is aware of your brand name in a particular product segment.
Knowledge stage is where your product will be evaluated against other brands by the consumer. Ensure enough knowledge is available about your product – through the internet, retail stores, and the product package itself.
Liking Stage is where your consumer builds a liking to your brand's product. This stage is where your product is being considered for its emotional benefits. This is the time to make sure to be prominent to them.
Preference Stage is when consumers may be convinced to try out your product but may like other brands. Again, the points of differentiation or unique selling points needs to be high-lighted to make sure that the consumers likes your brand more than the others at this stage.
Conviction Stage is where the doubt in your consumer's minds about buying the product needs to be converted into action. Marketers at this stage can push by giving out demo, free samples, test drives etc.
Purchase Stage is the last and the most crucial stage of the consumer buying cycle is the purchase. Therefore, you need to make sure that the purchase experience is easy and perhaps even enjoyable for the consumer.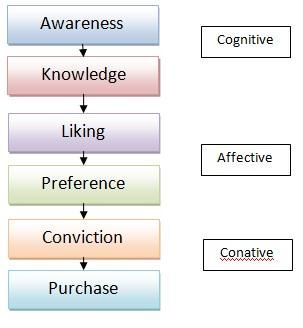 Based on the above stages, these six stages are can be divided into three main stages of consumer behavior:
1. Cognitive
This is the "thinking" stage of the customer. This is where the customer gathers knowledge about the product and becomes aware of it. This can be said to be a logical step where the pros and cons, product specifications, product advantages etc. of a product are evaluated.
2. Affective
This is the "feeling" stage. This is when the consumer starts developing a liking for the product and may even establish strong positive feelings towards it.
3. Conative
This is the "behaviour" stage of the process. At this stage, after weighing the pros and cons and deciding their preference, the customer actually buys the product.
What are the 4 Major Ways to Increase Brand Awareness?
Let's looks at ways to increase brand awareness:
1. You can use Content Marketing and Distribution for Brand Awareness:
Blogging is the simplest way to create consistent content. Creating new content regularly to improve your brand's SEO and increase your chances of being found online in your searches. The more optimized the content is, the more likely your best buyers will find it during the buying process.
Using infographics and visual content increase people's willingness to read a piece of content by 80%. People like and share infographics three times more than other content.
You can start incorporating video and multimedia into your marketing tactics. Multimedia content includes presentations, videos, webinars, and more. Short videos are a fantastic way to create a buzz around your brand.
Use free trials, demo, samples to get your hooks in potential customers. Adding extra value to your customer's experience is more likely to help turn your leads into sales.
Interactive content is easily shareable and drives high conversion rates. Forms, graders, quizzes, checklists, and calculators can all add value for your visitors.
Remarketing targets prior visitors to keep your business in front of visitors who have already seen your site. Retargeting creates an audience of users who are already interested in your business and delivers your content to them faster the next time they are using relevant search queries.
Make sure to link to your blog and website in your email signature. It is a low-investment, low-effort way to promote your business.
News sources, contact magazines, industry blogs, or other publications
2.You can use Networking for Brand Awareness:
Referral marketing is an easy method of networking. If you refer two friends to your website and make purchases, you can make $50 for free. There are many incentives you can offer to reach your customer's social and professional circles.
Guest blogging is an easy way to get your name out to a new audience. They can post on social media and send out email blasts, your content will reach their entire follower base.
Industry partnerships are beneficial relationships and can have a significant impact on your bottom line.
Sponsor local events and get involved with local schools. You can host your events to make your business a household name. It can spread the word about your company, but it will positively connotation because of your service.
It would help if you aimed to promote local businesses and stimulate the economy. You can network with other local companies and take part in additional opportunities to build brand awareness.
News sources and most publications these days also have social media channels where they share articles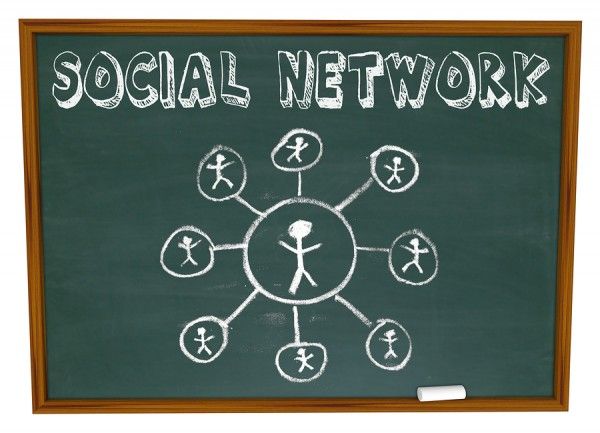 3.Use Social Media to Increase Brand Awareness
Posting daily on social media. Your visitors should be able to look at your social media profiles and know your business. The more valuable your post's content is, the higher the chance of a follower sharing your content.
Using paid marketing like try LinkedIn, Facebook, Twitter, and Instagram will help your business.
Using a social blogging platform that let's users write and publish on their own. The most successful content is relatable, informative and emotionally driven.
Provide small prizes, free items, or big rewards in exchange for social reach.
You can request your audience to engage with your post in some way to become eligible for the contest.
Using polls and questionnaires. You can ask Facebook questions or create a survey directly on Twitter or in Instagram Stories. This is aveasy and quick way to gain valuable input from your audience
You can reach a bunch of strangers with hashtags on Twitter, Facebook, Instagram etc. By placing a hashtag in your post #likethis, users can clicks and searchs for those tags to find similar posts
Directly tagging or mentioning someone notifies them, literally bringing their attention directly to your post. Use tag mentions to call out influencers or other brands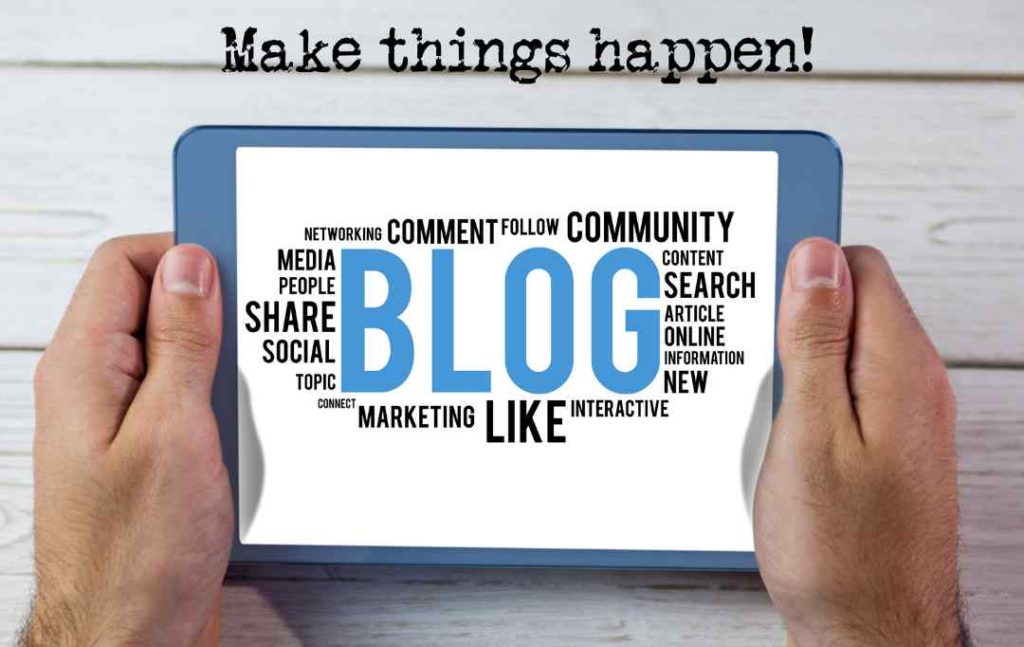 4.Use Exclusive Offers for Brand Awareness:
Provide freebies for unique customers. Those who are the most involved with your business get the biggest prizes.
Make exclusive content or products. You can offer select early access to your content to a few lucky people. Everyone wants what they can not have, so making your content more exclusive will increase demand.
Create a sense of urgency surrounding your product or content to spread the word about timely sales and limited offers.
Membership benefits for your loyal returning customers. For brand awareness, you can emphasize the benefits of your services once they sign up for the membership
How to Measure Brand Awareness?
Brand awareness cannot be measured in a traditional sense. You can still review activities and metrics that can help you gauge where your brand stands in terms of popularity and consumer awareness. Here are a few ways to gauge your brand awareness:
Quantitative Brand Awareness Measures
These numbers can help you paint the overall picture of your brand awareness. To measure quantitatively, check out these metrics:
Using direct traffic is the result of people intentionally typing in your URL and visiting your website. Your direct traffic numbers can tell you how much your marketing is prompting people to visit your website URL. This is an important metric; as consumers go directly to your site, it means they were aware of your brand beforehand.
Social engagement refers to followers, retweets, likes, comments, and more. It reflects how many people are aware of your brand and socializes with it and how impactful your content is.
Site traffic numbers reflect overall site traffic, which can tell you how much of the general internet population is reading your content and spending time with your brand.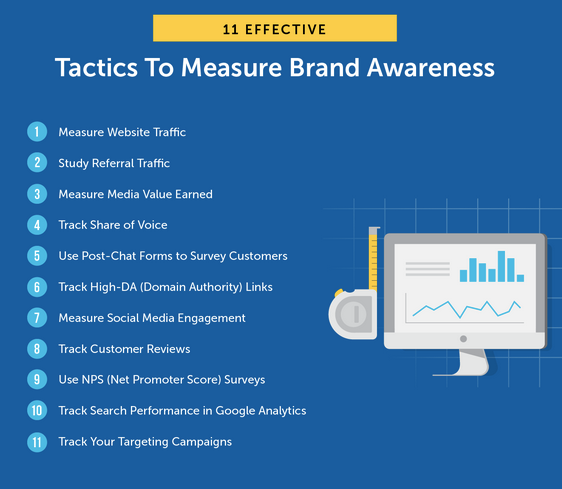 Qualitative Brand Awareness Measures
To measure qualitatively, try:
Searching Google and setting up google alerts get you up to speed with how your brand is being discussed online. It will alert you to any news or mentions by the third-party.
Social listening is basically monitoring the social media management tools for organic mentions and engagement. The more people discuss your brand on social media, the more they are aware of it.
Running brand awareness surveys involves getting direct feedback from your customers. It can be beneficial to understand who knows of your brand but also what they think of it.
These qualitative and quantitative metrics will help you understand your brand awareness among your audience and the general public. Keeping your eye on this measure will help you influence campaigns and stay connected to your audience.
How Can Deskera Help you with Brand Awareness?
To position your company's brand in your customer's minds, you need to start from within your business. Your job as a business owner is to increase your brand presence, increase awareness and have a good brand positioning statement.
You can do this by going online with your business first. Then, you can use cloud platforms like Deskera to put your business online and increase your online presence. Deskera is a all one platform which can be used for start-ups and companies to go online and increase brand awareness. You can use Deskera Shop to launch your business online.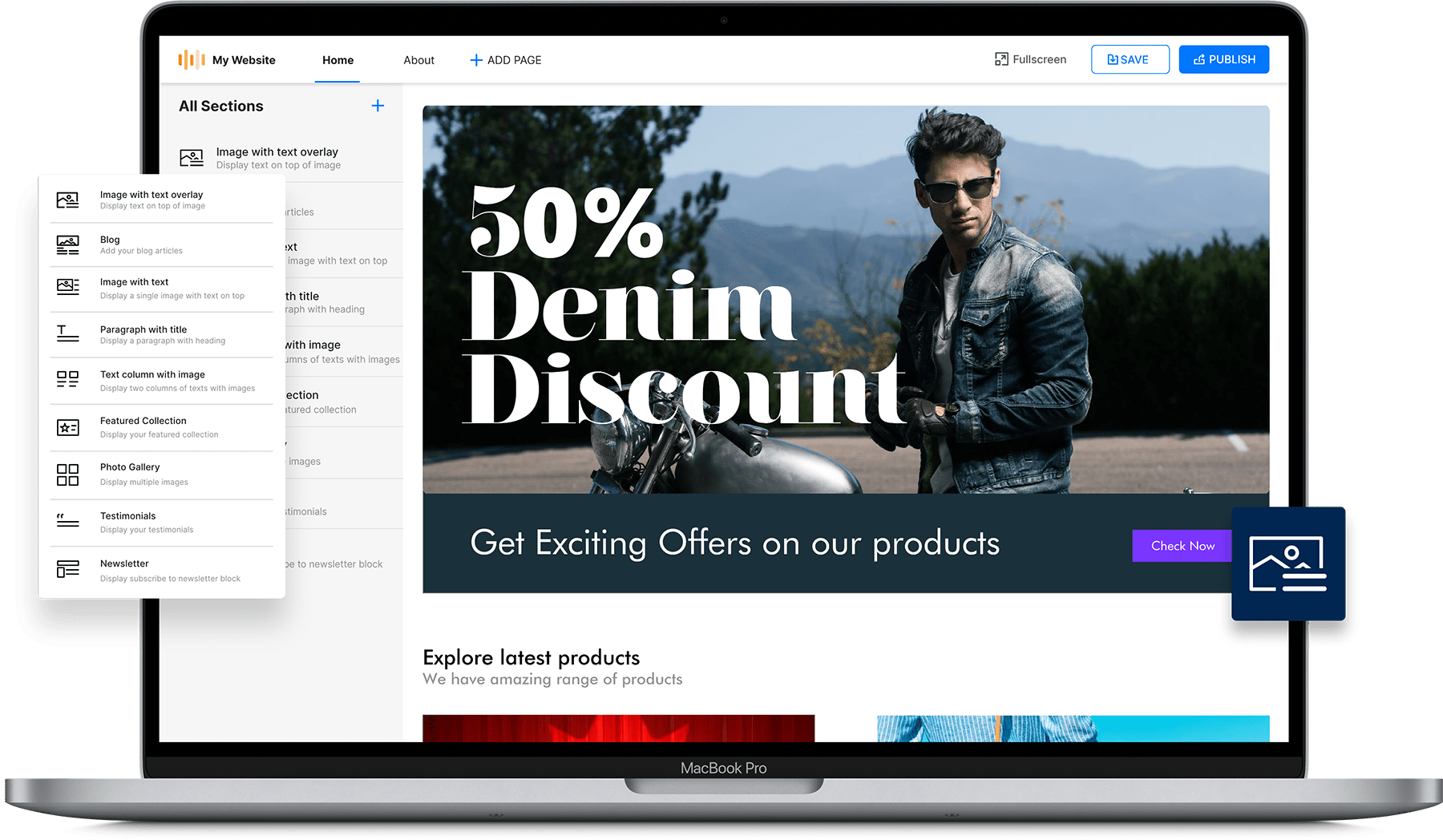 Deskera Books is an online accounting software that your business can use to send invoices to your customers with your personalized and professional brand logo on the invoice to increase your brand awareness and position your brand.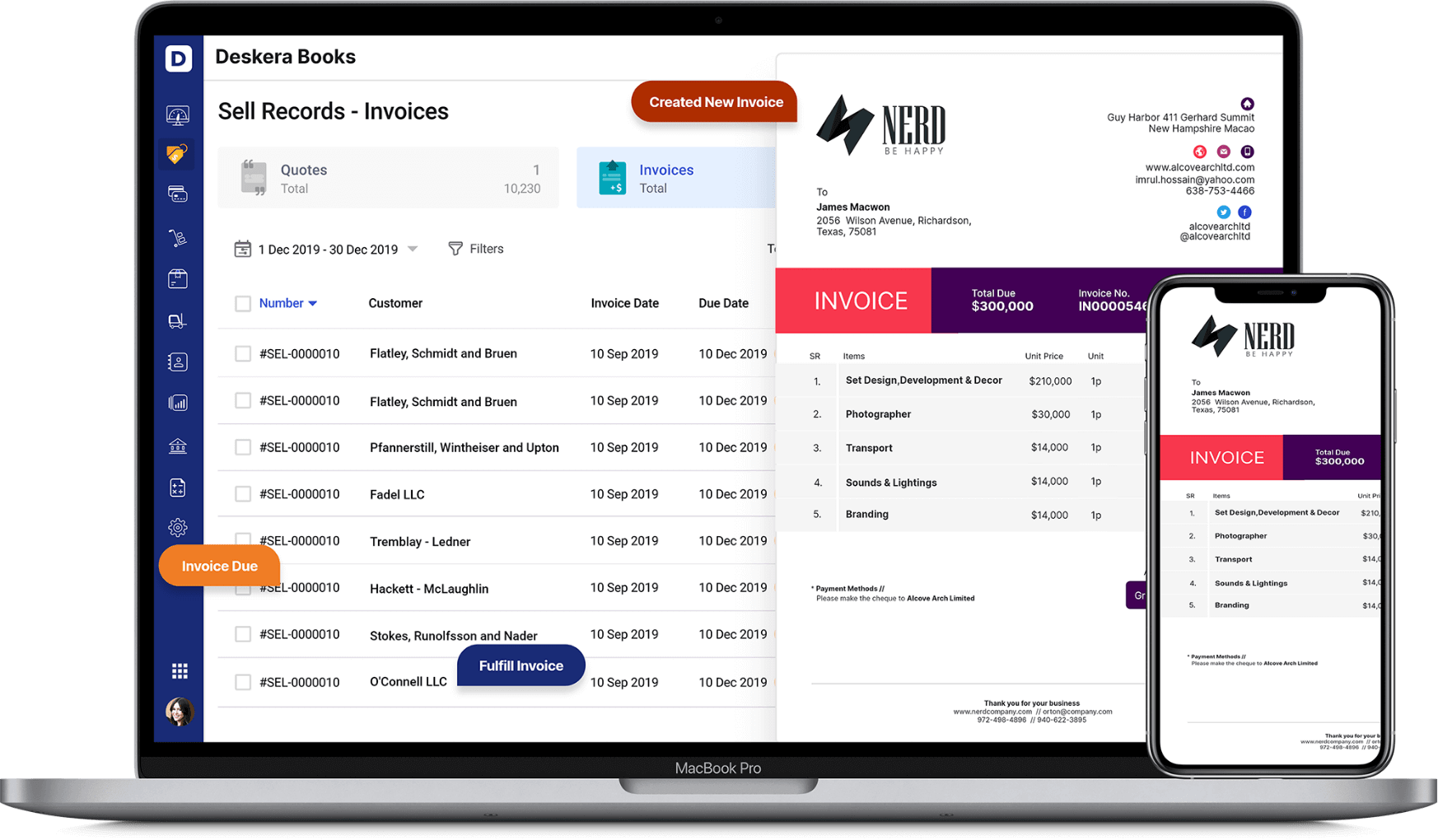 Deskera CRM platform can be used to send out branded B2B email marketing campaigns and bring in customers and leads by using its sales platform. In addition, you can use the sales pipeline management platform to manage your sales funnel and deals. Using a good CRM system will ensure that your brand is noticed by others and has a positive brand positioning.
You can use marketing tools like Deskera CRM to run email marketing campaigns and measure the performance of your email campaigns.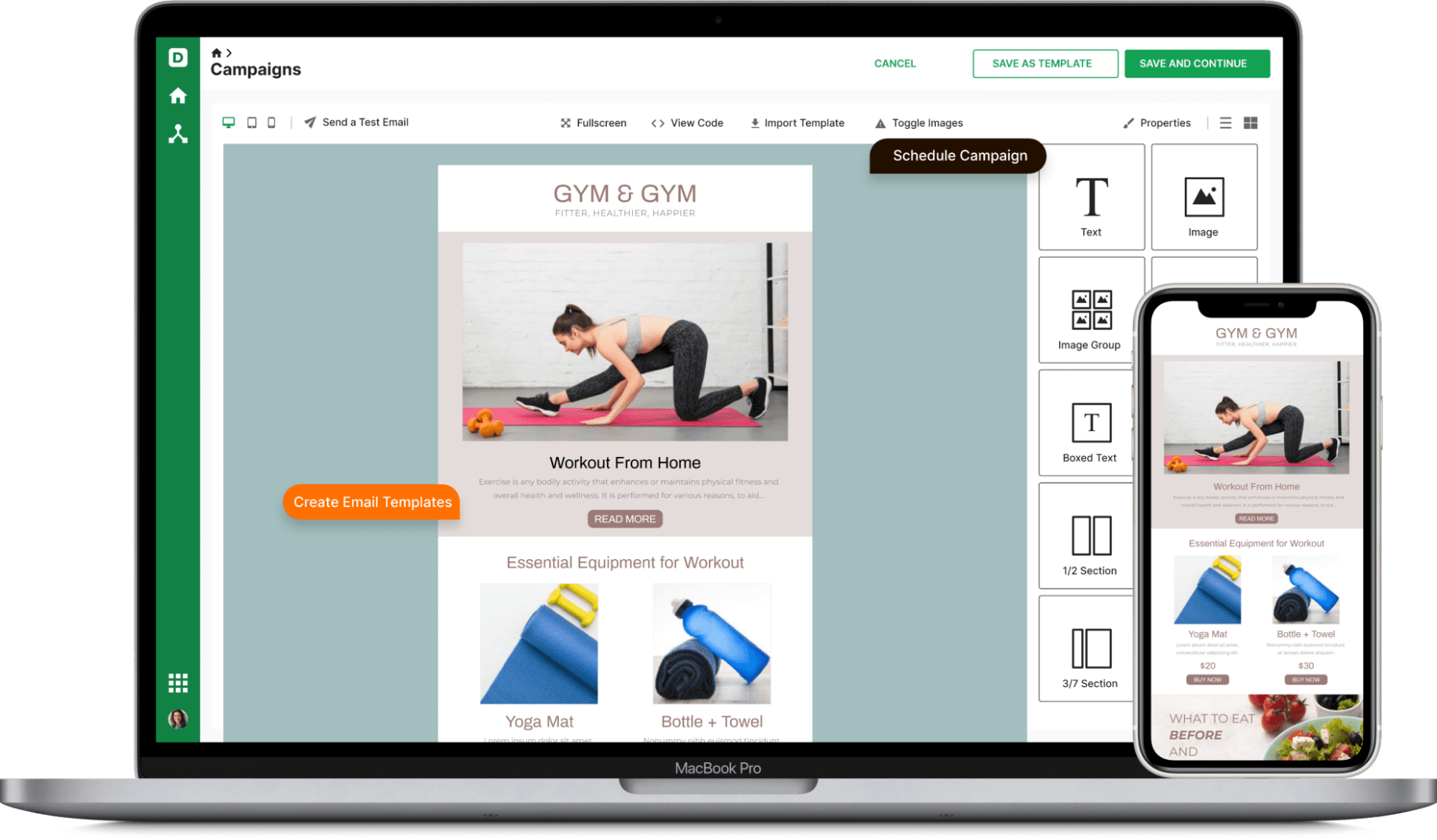 Key Takeaways
Brand awareness refers to the familiarity of consumers with a particular product or service.
Brand awareness is a powerful concept that can have a major impact on your marketing efforts, consumer perception, and revenue.
Brand awareness strategy is a set of marketing tactics that aims to help a business expand and spread its brand message, grow its brand audience and eventually establish better and greater brand recognition in the target market.
Brand awareness will help you amplify your brand message, so you can achieve widespread brand recognition.
A brand awareness campaign seeks to familiarize the people with a new or revised product and differentiate it from the competition.
The six stages of brand awareness are - awareness, knowledge, liking, preference, conviction and purchase.
Social media has become an important new tool in brand awareness marketing.
---
---