Instagram Marketing refers to the promotional activities on Instagram. When you promote your brand on Instagram and strategize the promotions to reach out to a magnanimous size of the audience on Instagram, you are apparently talking about Instagram Marketing.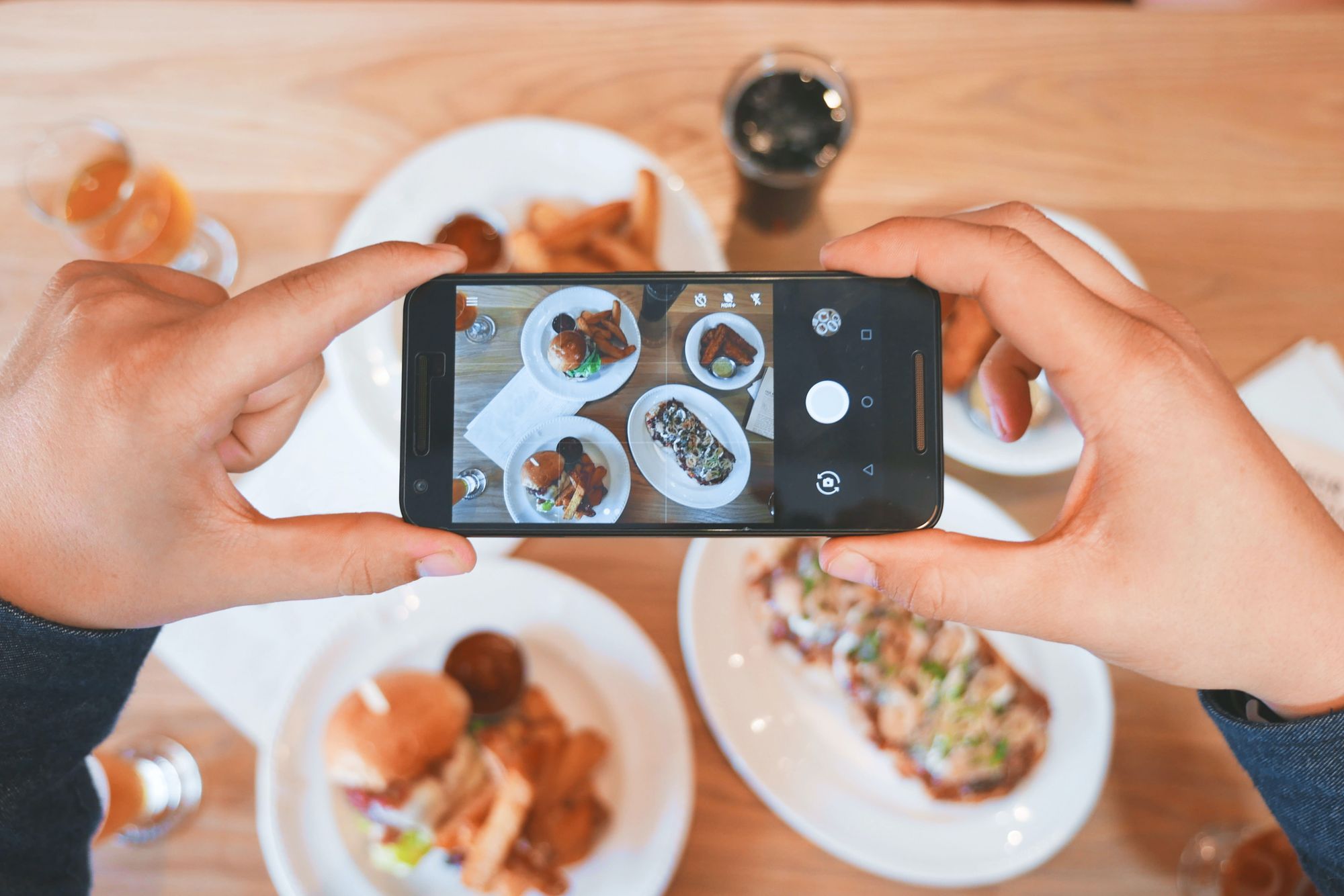 With sales being the core of any business, businesses are continuously looking at generating quality leads to build up great revenue. However, it is vital to understand a lot of things before you venture into marketing on a platform as prominent as Instagram.
Here is what we shall be adept at through this post:
Importance of Instagram Marketing
Advantages of Instagram Marketing
Successful Instagram Marketing Strategies
Instagram Marketing Tips
Types of Instagram Posts
Importance of Instagram Marketing
In Instagram marketing, brands have access to a large audience that interacts with them and wants to buy from them. If you know how to sell on Instagram, this platform offers the possibility of driving sales. Researching in this area has led to the evidence that people are more likely to visit a company profile after they come across the brand on Instagram.
Instagram enables brands to reach large demographics thanks to its billions of users. Through the network, individuals can connect with brands according to their preferences. The platform is ideal for maintaining customer relationships. Instagram users spend on average 50 minutes a day on the service, so its reach might surpass that of Facebook.
Advantages of Instagram Marketing
The way Instagram has evolved in the recent few times, it has certainly come across as a platform that shows great potential to enhance values for a business. Here are some of the most visible benefits of Instagram:
Robust Sales
When you are able to reach out to a wide range of audiences, you tend to enhance the chances of your sales manifold. With as good as 10-12% of audiences that visit Instagram, you place your products for being noticed in front of a huge number of people. Therefore, it is imperative to generate an excellent sale on Instagram.
Expanding Audience Outreach
A platform that lets you define and reach out to the preferred or the target audience is the one that really helps boost your sales. Instagram offers you just that. When you have your target audience precisely defined, you automatically tend to build your brand across people who are already qualified leads.
Instagram Ads Manager is a tool that not only helps you target but also retargets your audiences. Eventually, this allows you to have qualified Instagram leads. Furthermore, it is instrumental in bringing leads from other channels and coaxing them down the sales funnel.
Next, the Instagram analytics tool helps you gauge your performance through which you are able to track your outreach and conversions as well. Moreover, it also lets you monitor the total purchases made and the cost of each purchase.
Better Engagement with the Potential Customers
The way in which the social media channels let you engage with your customers is unparalleled. Not only do they let you connect with them but also let you know their feedback and the overall response to your product. You can let the interested audience know about what other special features your product has and all the other offers that you want to put in front of them.
After all, you can never overlook the importance of excellent customer engagement in your business.
Strengthens the Brand
Marketing on Instagram is much different and special than the other ways in which you would market your product. When you are empowered to place your brand in front of a huge audience which is possibly a strong pool of qualified leads, you are certainly looking at strengthening your brand position in the market.
Understand Sales Better with Deskera
Try for Free Today
Successful Instagram Marketing Strategies
Like all the other channels, Instagram, too, requires you to have planned and carefully crafted strategies to bring astounding results to the table. Here is how you can derive essential factors that let you set up a robust strategy for marketing.
Create a Goals List
A successful marketing campaign on Instagram begins with this first step. Establishing your goals will give you perspective and direction on what to do next. This clarity will enable you to progress without delay and without hiccups.
Take an inventory of your business requirements, then draw an outline of your goals based on them. Furthermore, keeping your goals measurable, practical, and relevant is extremely important. You can, for instance, state how much sales or growth you are aiming for via Instagram in the next five years.
Focus on the Right Audience
Buyer Persona is a crucial term here. In order to plan for your next steps, you will need to understand your audience. You can only cater to your audience with the right products when you know them well.
For this reason, you should find out about the demographics of your target audience, such as their age, occupation, gender, location, etc. You must also avoid preconceiving what your audience will be like. Be guided by your research and results only. Your business' health might suffer if you have an incorrect idea of the target audience.
Assess the Competition
Knowing your competition is a factor that presents a perfect picture of your standing in the market. When you start a business, you ought to understand what kind of competition surrounds you.
Analyzing your competition enables you to not only know about their strong points but also about their shortcomings. When you realize there is indeed something you have that they do not, that will become your unique selling point. Assessing the competition serves the purpose of letting you know of your competitors as well as your own unique points.
Have Business Account in Place
Creating a business account on Instagram lets you choose from a business and a personal account. A business account will enable you to have a lot of additional features that the personal one does not. You can get real-time insight into your performance and also give a brief about your company.
To make the most of these features and tools of Instagram, follow these tips:
Clear and Impressive Bio: Mark all your relevant and impressive characteristics in a 100 to 150-word bio.
Add a Profile Picture: Add a picture that gives your business identity and the one that has a clear depiction of what you sell.
Add Links: Add all relevant links to your pages that share your story with your audience. Links are where you can put and share your side of the story with your audience.
Chalk Relevant Content for Your Campaign
Content is the key player when it comes to drawing the attention of prospects. Make it as impressive and descriptive as you can to use it to your advantage. Figure out the customer's perspective and chalk out the content based on how they would view your product.
There are diverse content formats that you can implement to make your content more effective. Once you have a central theme in place, you can depict your ideas through short videos, pictures, and even have longer videos to showcase all that you want to offer to your clients.
Configuring Editorial Calendar
We often come across videos where the Instagram celebrities come to inform their followers of when next they will be uploading their videos. This is important. It is done to let your customers or followers know when they can expect to see more of your content next. This ensures consistency apart from keeping your followers interested.
When your followers receive regular and steady information from you, they are kept engaged with the brand. This gradually helps in building customer relationships. For improving your efficiency, use tools that leverage your content value. You can utilize tools that assist you in scheduling your videos.
Chalk out plans for a Final Conversion
Once you have an engaged audience, you can now work around the tasks that lead to conversion. Have influencers in your videos so that you accomplish more likes, comments. However, if you are aiming at making conversions, then there are a lot of other factors that you need to take into account.
In your promotional posts, introduce your offers and discounts, and also give CTAs. In a way, you can encourage your subscribers to get more engaged with your brand and make a purchase. Instagram offers you a host of formats in which you can make your posts interesting and innovative; engage more people and enhance conversion rates.
Instagram Marketing Tips
Make the most of your Instagram account with groundbreaking techniques. Let's look through them in detail in this section.
Utilize the User-generated Content
User-generated content or the UGC, as it is known, can be effectively utilized to put your brand's efficacy across. People, in general, tend to trust the testimonials and reviews of other customers more than anything else. You can also persuade your audience to share through your brand's hashtag, their views, posts, and videos.
Certain brands share their customers' content posted on their page with new users and use it for engaging new users. This way they let the new people know about the experiences of the existing users.
Invite Influencers
Influencers are powerful people who possess the potential to flip the story completely. You can invite and collaborate with one of the Instagram influencers to dish out your products or services. There are several ways, adopting which you can considerably enhance the effectiveness of your influencer marketing campaign. Here they are:
Selecting the right influencer is the key step. Identify and choose the influencer who has a similar audience as yours. It is a pivotal step as it brings more like-minded audience to your page. It greatly boosts the visibility of your brand as well as brings an already interested clientele to you.
Check for spamming or fake subscribers. You can use some special tools to ensure that the influencers are followed by real people and not bots.
Assess the perception of the audience about the influencer. What does your audience feel and think about the influencer.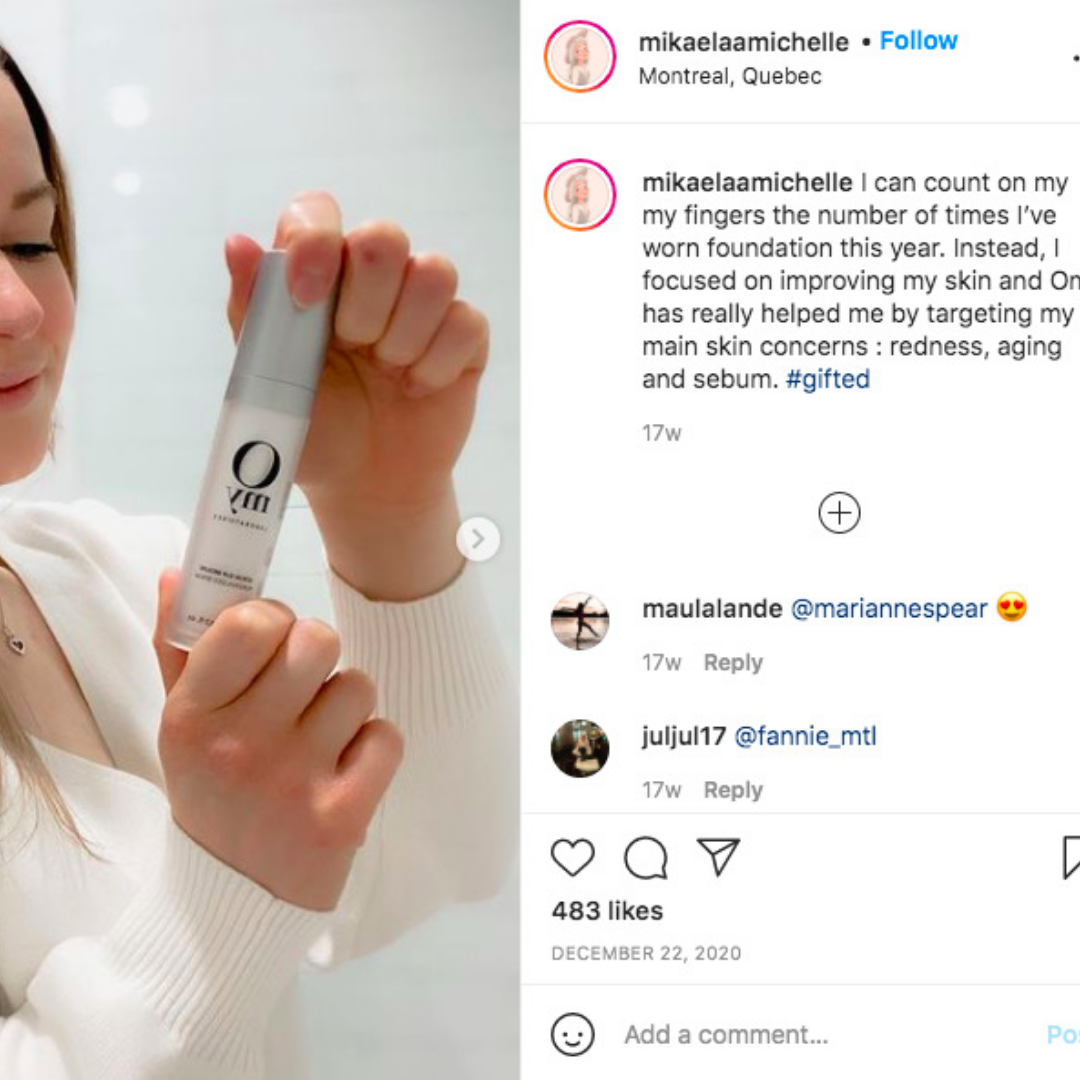 Use Facebook as an Added Advantage
Facebook has a wide outreach and therefore, it would be a wise decision to consider it for your marketing campaign. Instagram is one place that allows you to share your content on Facebook instantaneously. While posting, you must select the 'Also Post to' section, switch to Facebook.
Apart from being time-efficient, it also saves efforts. You can achieve a better engagement when you have your content posted on Facebook through Instagram. Outstanding results can be obtained through this technique. Here's an excellent example of the same.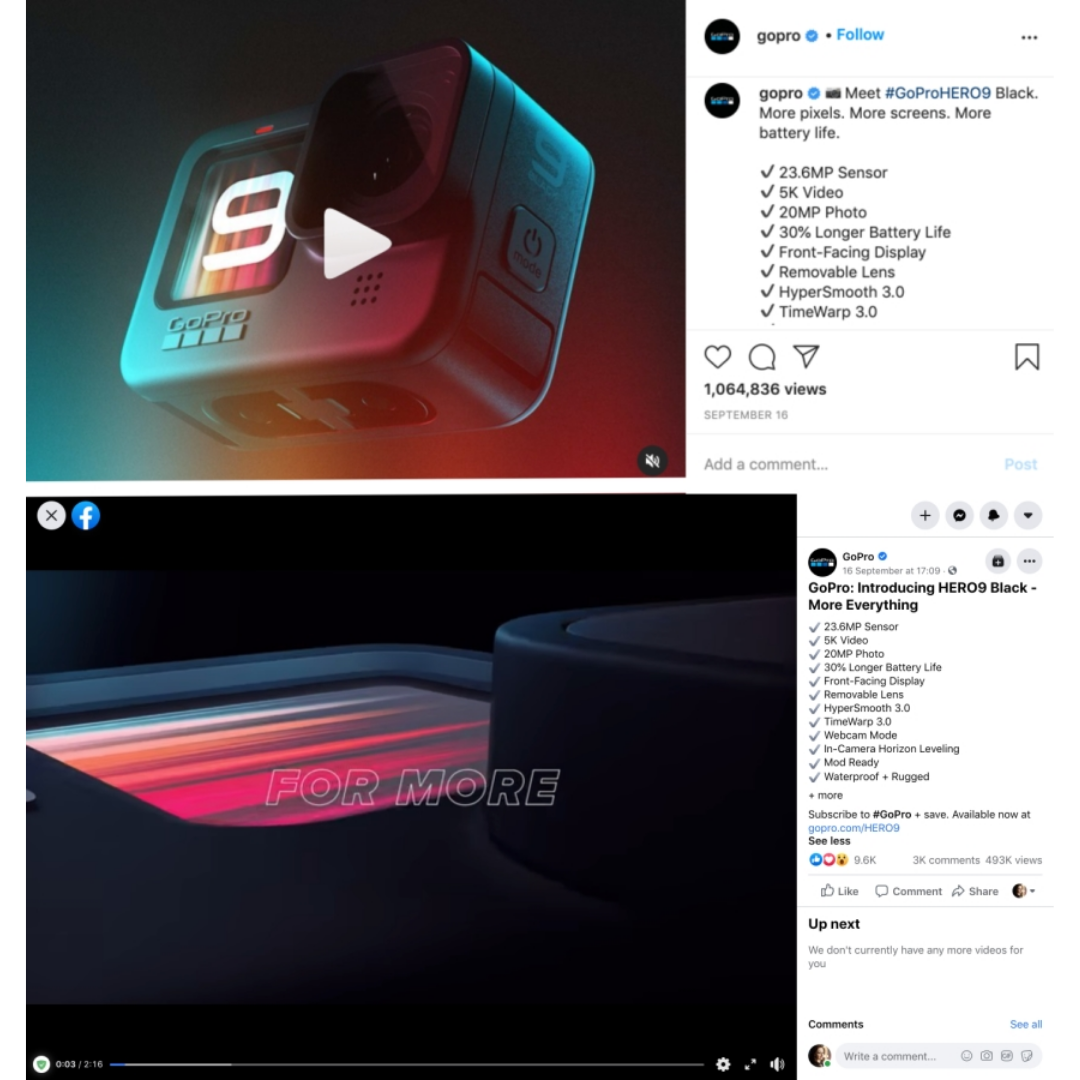 Rely on Creative Instagram Stories and Highlights
Instagram stories, although, have a short span of 24 hours, their efficacy cannot be undermined. Research has shown that people who viewed Instagram stories became more interested in a brand rather than the ones who had not.
We all find it impressive to visit videos that exhibit content that is more life-like and raw. Something like behind-the-scenes that everyone enjoys is a nice way of sharing your content and generating interests among the new users.
Take a look at this example: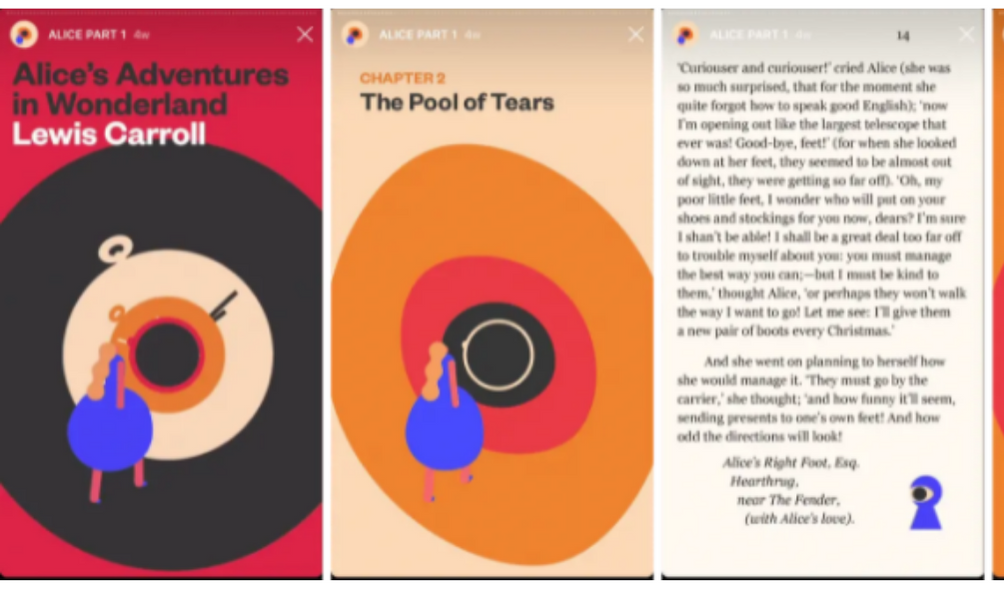 Quirky designs, interesting color schemes and creative content can undeniably kick up engagement and conversion for your brand.
Highlights are another feature which give a glimpse of multiple stories. The users can get an idea of the brand. You may also add links which take them to a specific page of your website, in which the users may be interested.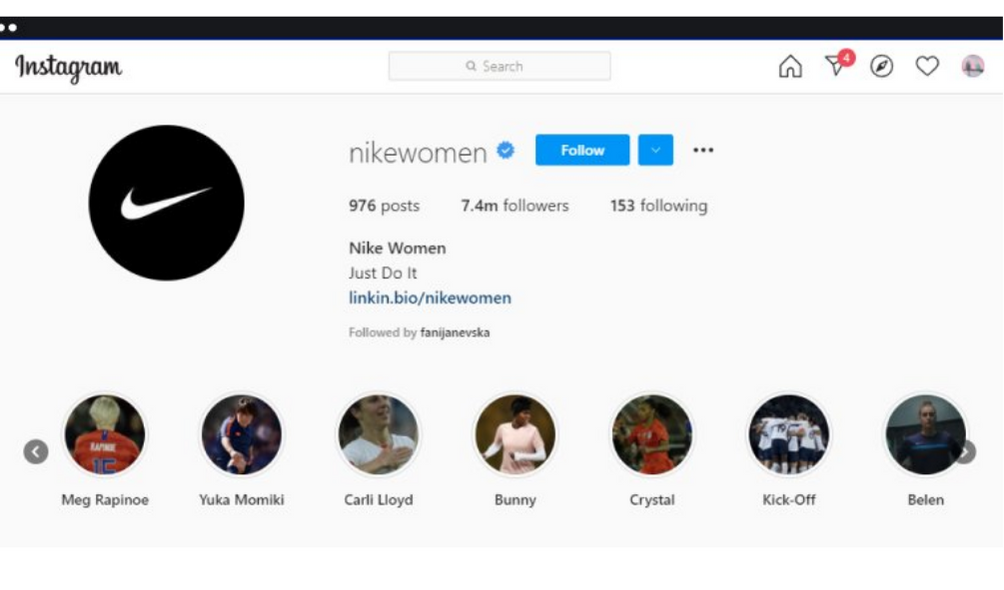 Understand Sales Better with Deskera
Try for Free Today
Use Instagram Shop as a Launch Pad
Over time, Instagram has evolved as a platform for sellers to improve their sales by providing them opportunities to reach out to a wide array of audience. In 2020, Instagram further added a new format through which it enables sellers and suppliers to have better ways to sell. You will need to create a separate account to avail of the features of Instagram Shop.
Businesses are allowed to make a catalogue, and add products and themes to convey more information about their brand. It is easy to create an account on Instagram Shop by following the instructions on the website. This option enables the users to access the pages they are interested in.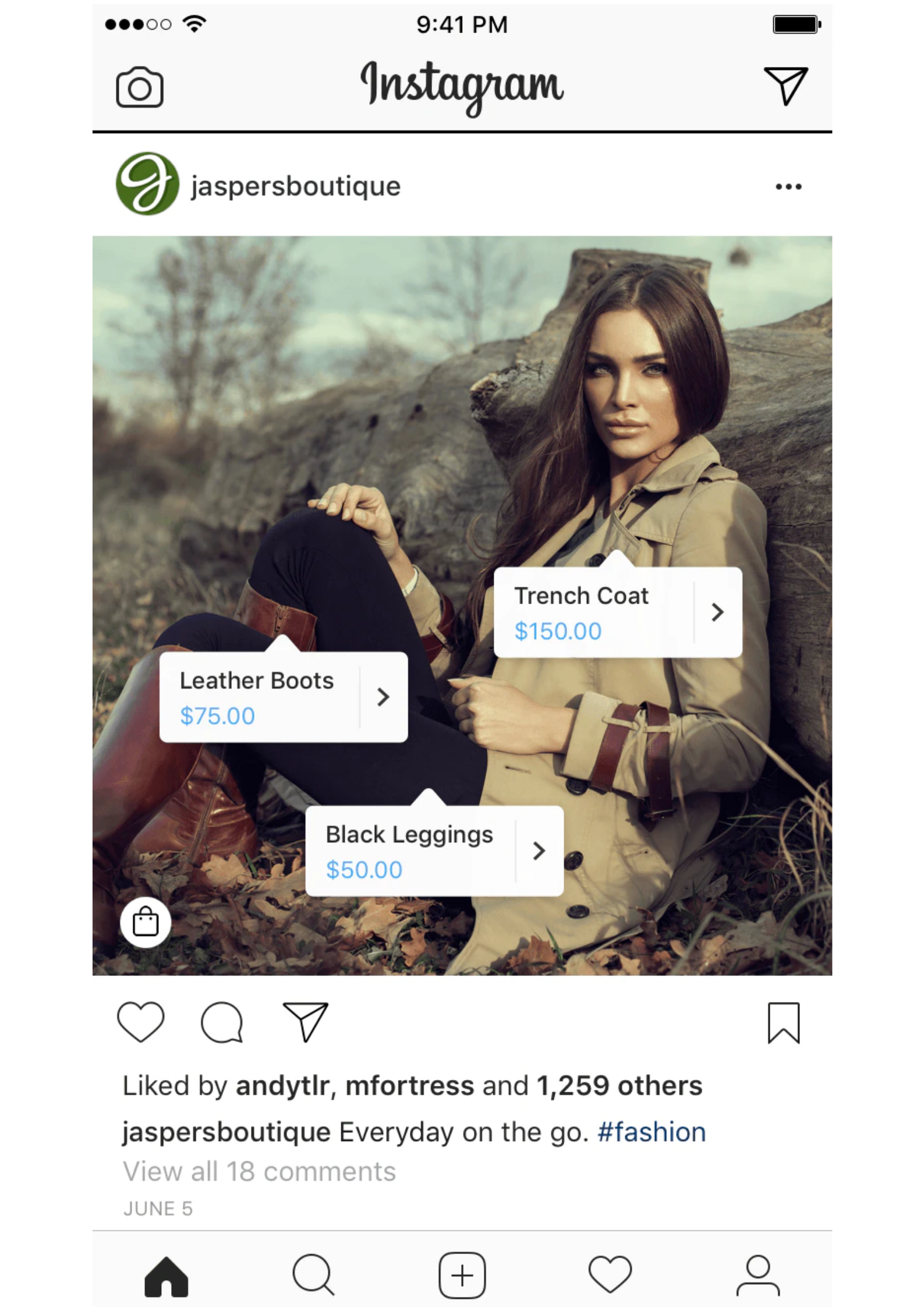 Types of Instagram Posts
While you are busy with your sales processes, it is also important to learn about the various kinds of posts you can make on Instagram. In this section, we shall learn more about this.
Images
As a businessperson, you must post a lot of images and a variety of them. When you have numerous images about your products, not only is it interesting for the people to watch them but in the process, they also learn a lot about your services, products, and your company. However, ensure that you do not repeat too many pictures of your products, otherwise it may become uninteresting for the viewers, making them leave the page.
Therefore, avoid adding similar photos and post only the images that are informative and impressive.
Example: Nike
Images on Nike's page include their sportswear, real athletes. On an overview, users will find this data authentic as well as engaging.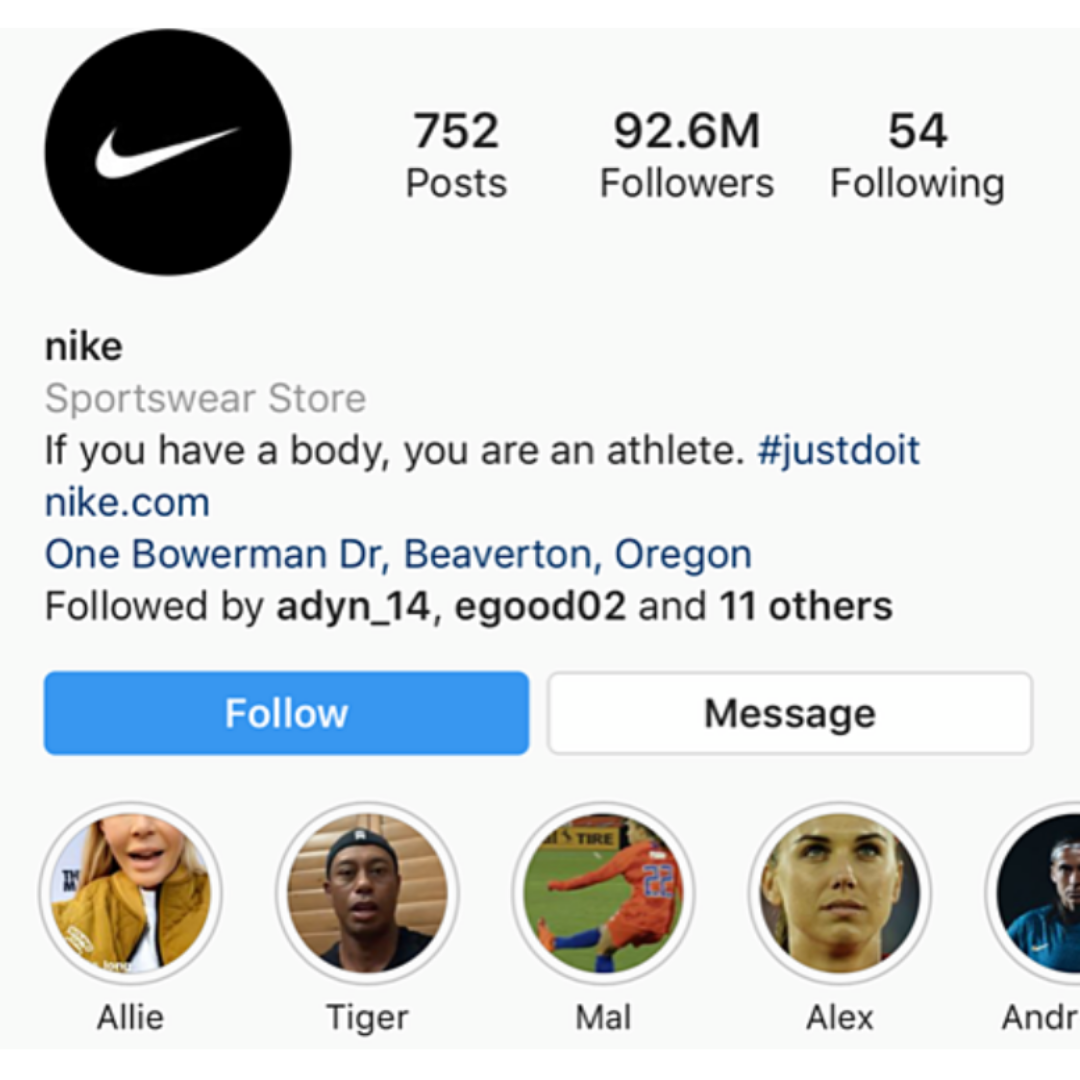 Reposts
These are from the employees of your company. This is also a great way to engage new prospects as they can now connect with your employees as well. Doing so will lead them to have a genuine gateway of information about your company.
Educational Posts
These could be images or videos through which you can educate your audience about easy ways to get a job done. Lets see an example of the same here:
Example: Tasty
Tasty has amazing videos which are quick, speedy videos which elaborate on the smart tricks to use while cooking. To dish out delicacies is made simpler with their videos.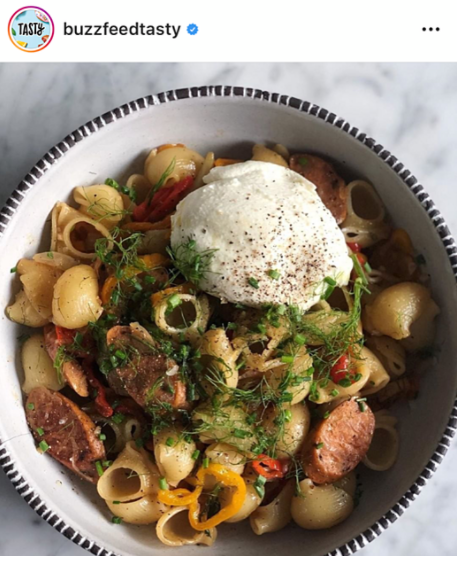 Influencer Posts
Having a celebrity or a known name is another way in which businesses can put forward their products and services. Influencers have a huge fan following and collaborating with a personality who shares a similar kind of audience.
Motivational Posts
This type of posts generally utilizes quotes to put the message across effectively. However, ensure that you do not post too many motivational posts so as to avoid cheesiness.  
Example: Foundr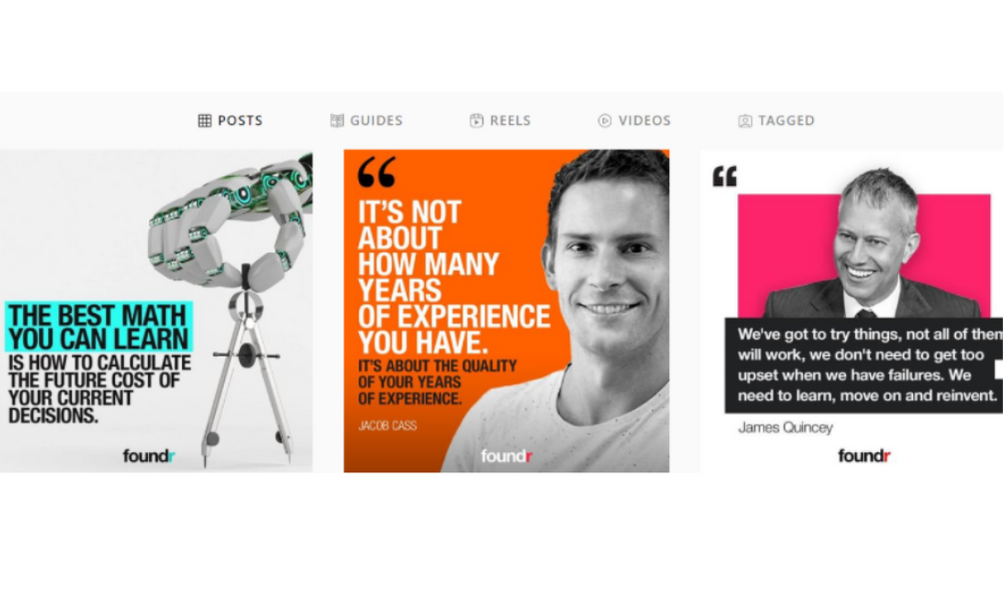 How can Deskera Help You?
We have learnt in this article about the immense potential of Instagram in boosting your sales. Apart from these social media platforms, you also need a software that takes care of all your other business needs. Deskera CRM and Deskera CRM Plus are tools you need to make that world of a difference from the way you process your sales, customers, and orders.
From the sales pipeline to the purchase orders, Deskera CRM Plus provides you with access to all the necessary details under one roof.
Deskera CRM and CRM+ offer great advantages for business owners, which will ultimately lead to improvements in their income statement, profit and loss statement, and balance sheet, among others.
Using Deskera CRM, you can digitize customer service. You can also utilize this software to plan out your team's work to improve preciseness.

Run through this short video to learn more about Deskera CRM:
Key Takeaways
Let's take a quick run-through over the important points discussed in the article:
Instagram Marketing refers to the promotional activities on Instagram.
In Instagram marketing, brands have access to a large audience that interacts with them and wants to buy from them.
Instagram enables brands to reach large demographics thanks to its billions of users. Through the network, individuals can connect with brands according to their preferences.
Boosting up sales, expanding audience outreach, better engagement, and strengthening the brand are some of the advantages of Instagram Marketing.
A successful Instagram marketing involves you with creating a list of goals, focusing on the right audience, assessing your competition, drafting plans for conversions.
Images, reposts, educational posts, influencer posts, and motivational posts are some of the types of Instagram posts you can make.
Related Articles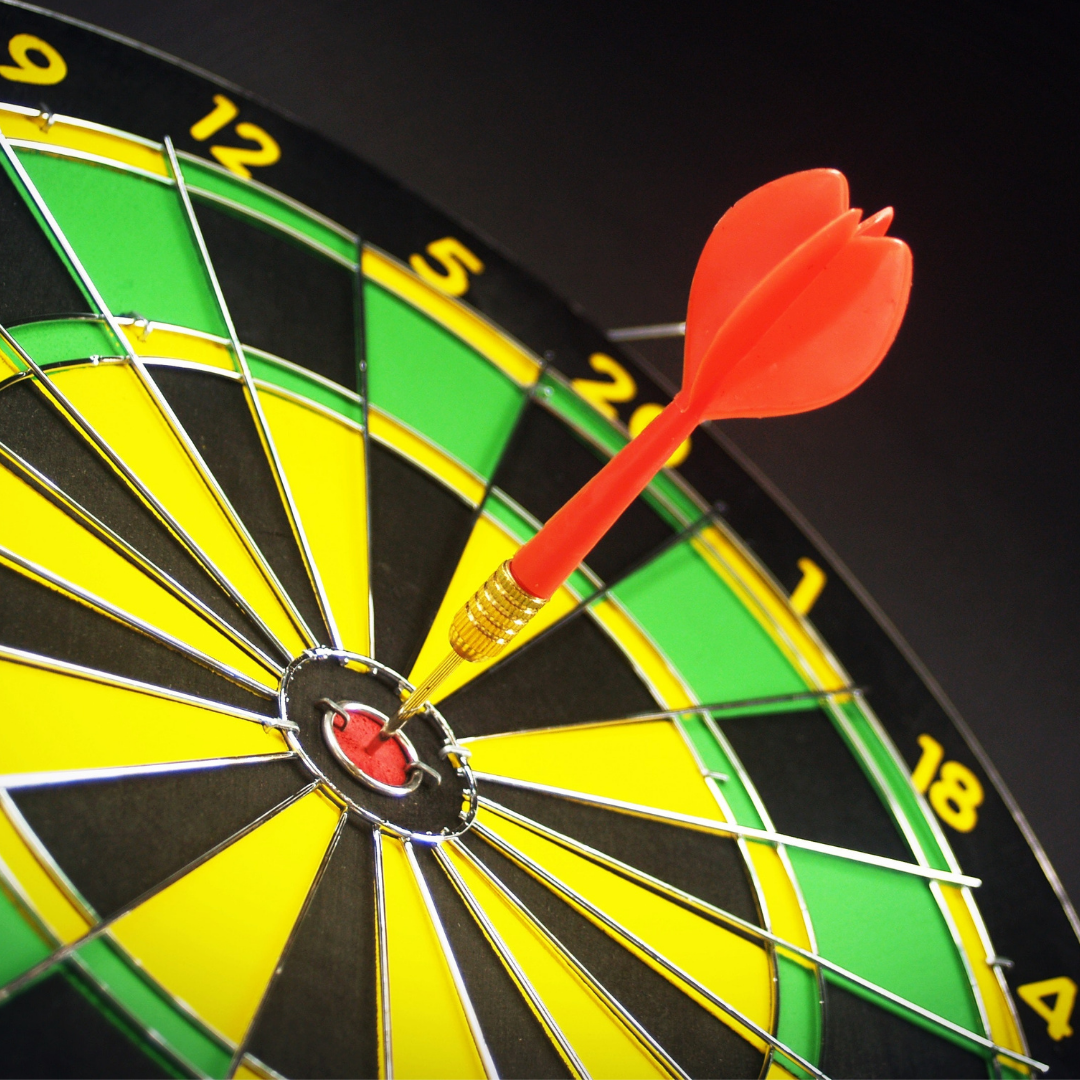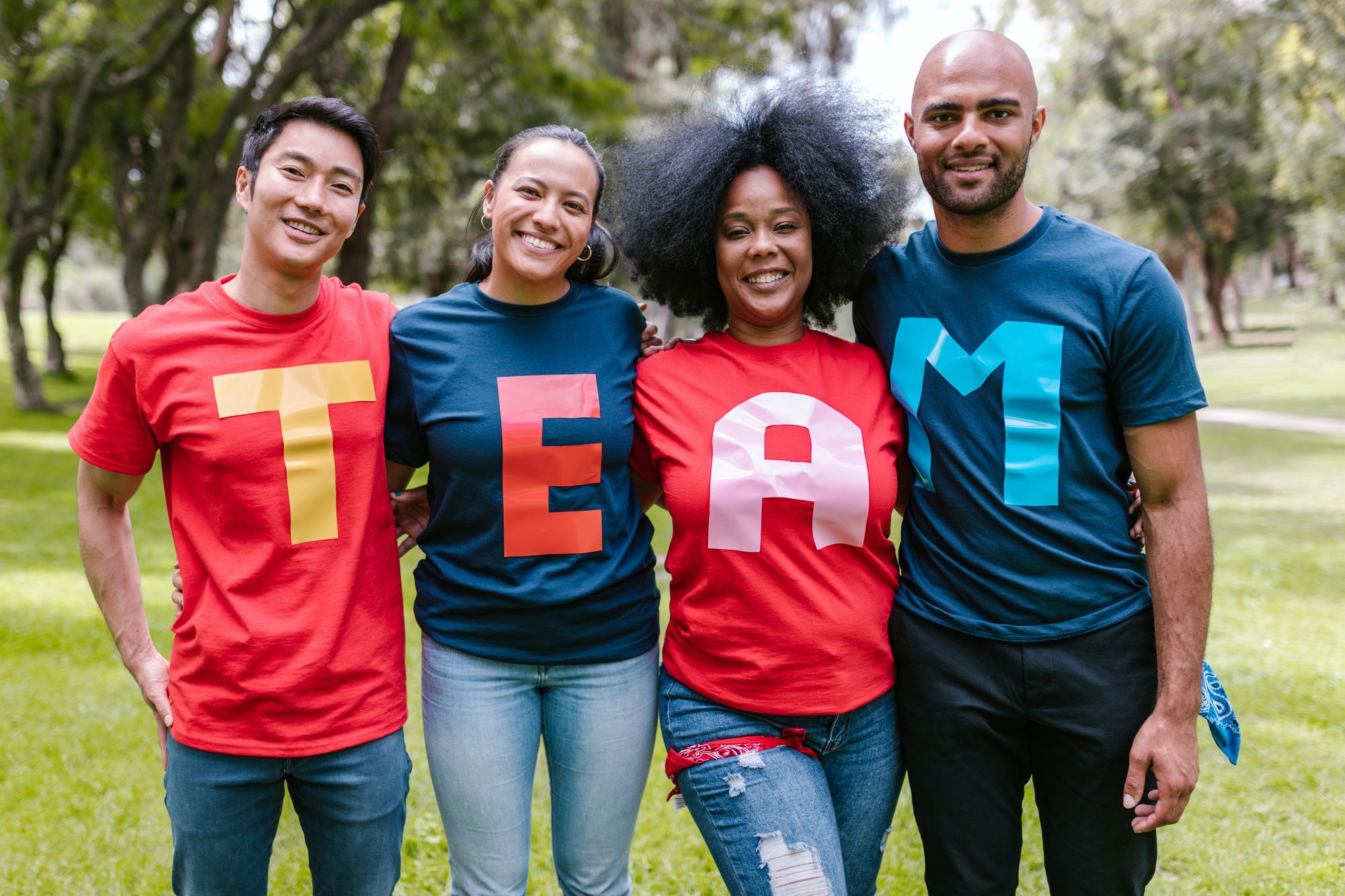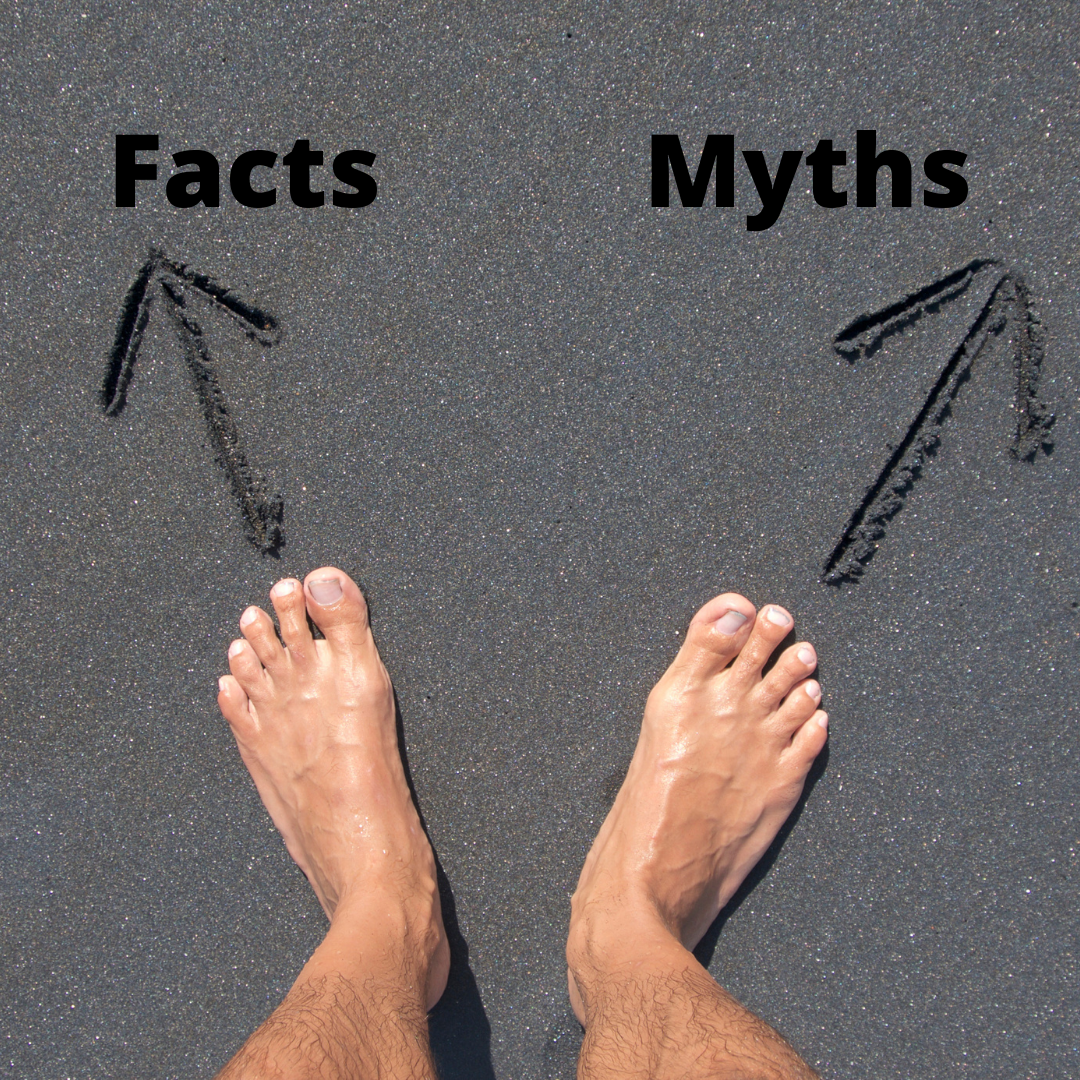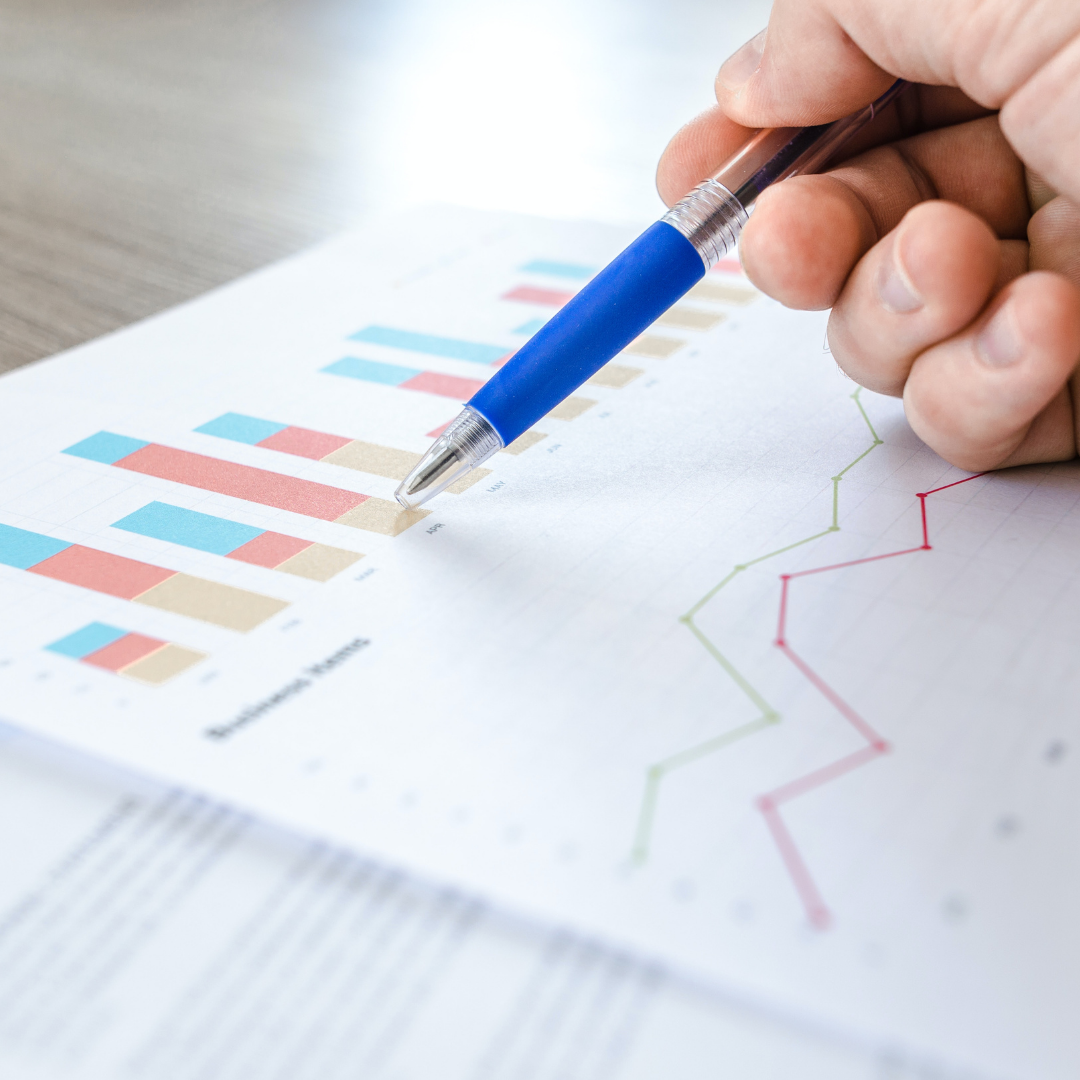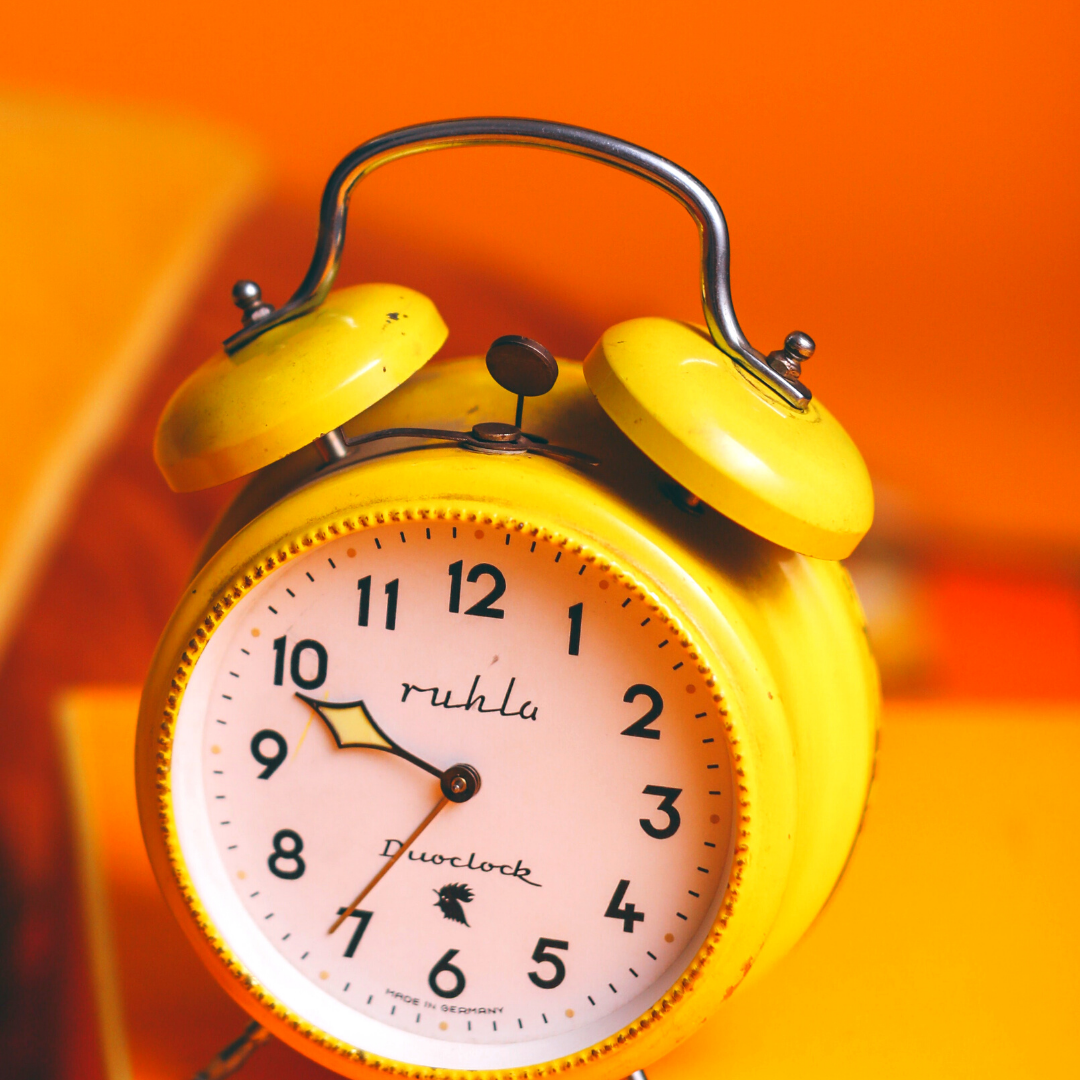 ---
---