Analyzing and collecting customer feedback can be highly valuable for improving your services and products. Customer feedback is the information that a business collects from its customers about their experiences with service or product.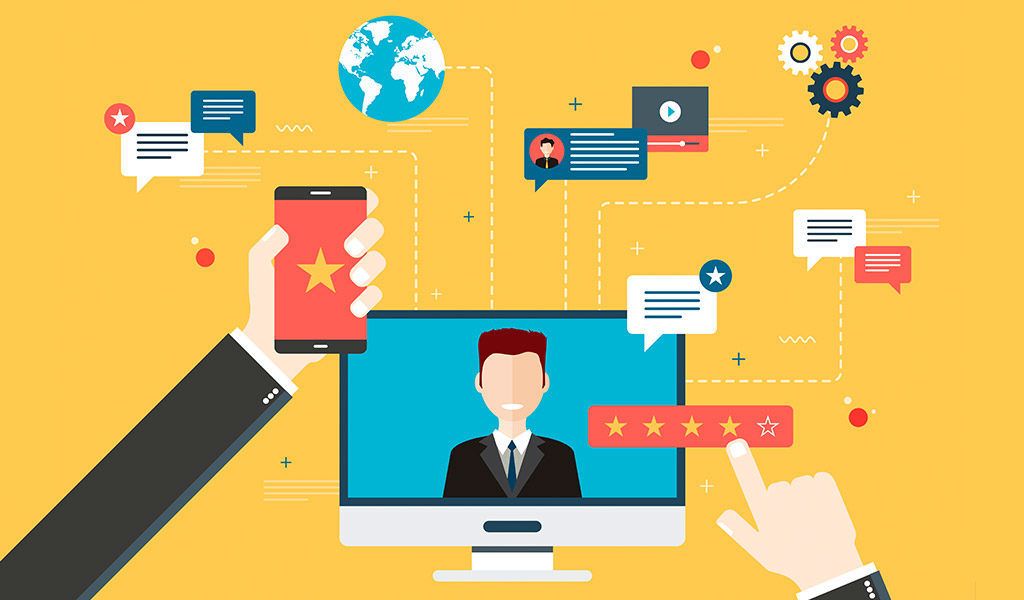 Obtaining customer feedback can often prove to be a tricky challenge for many businesses. This is because most customers can be hesitant to fill out surveys or participate in reviews. Customers mostly have busy schedules, and many will not waste time pointing out your product or service's flaws. Others may be skeptical of the questions you are asking and do not feel comfortable providing honest information.
In the next article, we have compiled a list of ways that you can use customer feedback.
What is Customer Feedback?
Customer feedback is the information given by the audience about how a business, a company, service, or product help customers met their requirements. There is no reliable or better source of knowledge about the quality of the company than from customer feedback.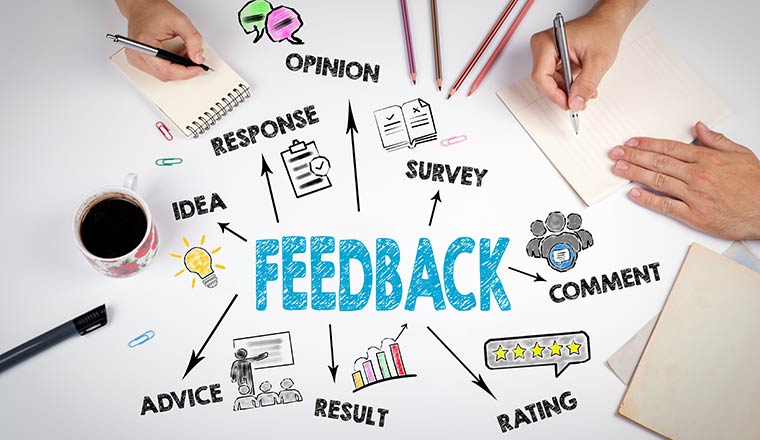 Why is Customer Feedback Important?
Customer feedback is important for your business because:
Customer feedback points out the aspects of your product that need improvement
Listening to the customer and getting their feedback makes customers feel involved and important
Good customer feedback generates personal recommendations
Customer feedback can help you convince the customers to come back for more
Negative feedback can be used to sell the product as customers should be seen as a chance to improve the product
Customer Feedback helps you acquire new customers
Listening to customer feedback helps you build brand loyalty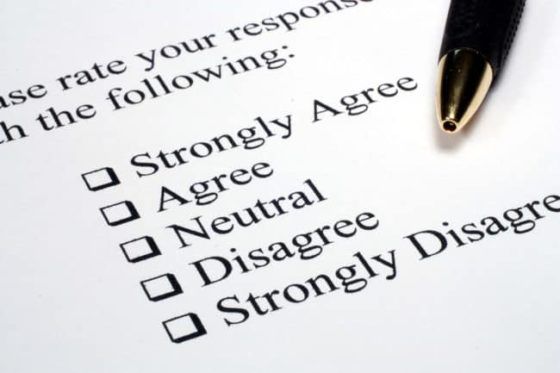 What are the Reasons for Collecting Customer Feedback?
Your customer has firsthand knowledge of your business than you do. You should leverage this expert knowledge into better service, better sales, and a better product.
Let us look at the reasons why collecting customer feedback is important for your business. It helps you:
Understand what drives customers to your website
Understand what stops your customers from converting
Understand what persuades your customers to convert
Improve your product
Improve your website
Improve your sales and customer service
Measure customer satisfaction through customer feedback surveys
Build customer relationships and show you care
Improve customer retention
Fine-tune your pricing strategy
Understand your competition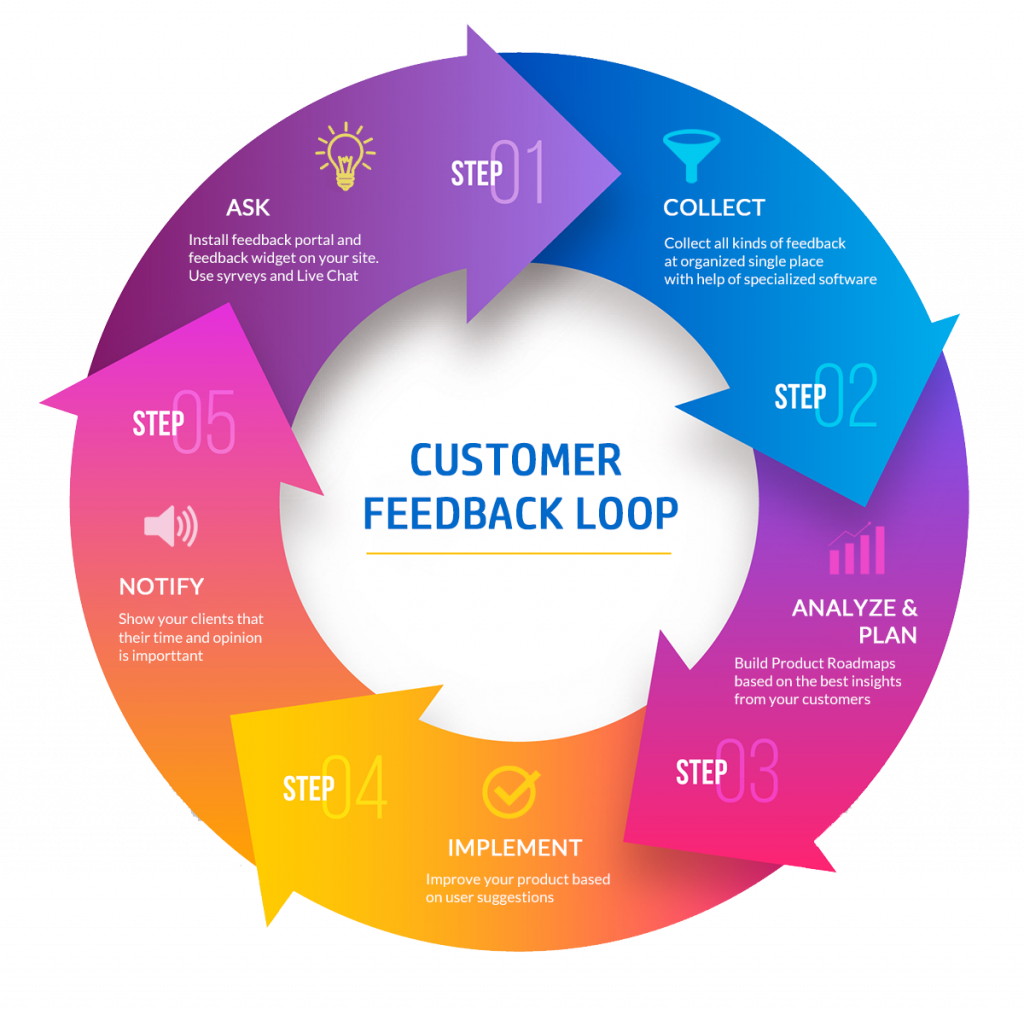 How can you get Customer Feedback from your Customer?
Customer review and feedback can take many forms. So, where do you find the feedback from customers? Here are some ways you can collect and use feedback:
Enabling reviews on your website
Speak to customers face-to-face
Invite for blog reviews of your business
Create free surveys and polls
Asking for service and product feedback with buttons or popups
Check for reviews on third party site
Emailing clients and customers to ask for testimonials and reviews
Gathering or asking for them on social media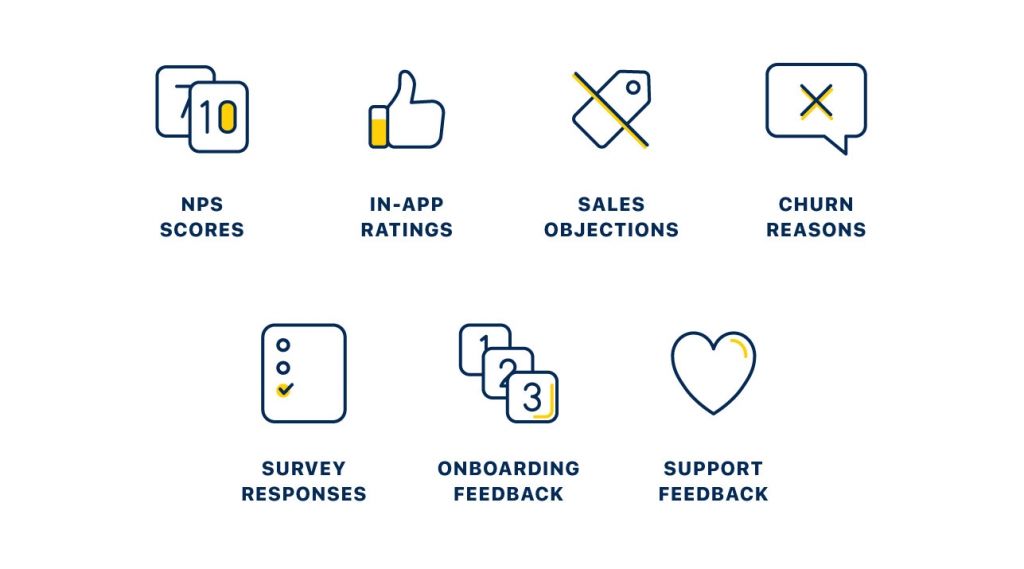 What are the great ways of collecting important feedback from your customers?
You may want to try a variety of customer feedback methods to increase the likelihood of getting a response to evaluate different aspects of your customer experience:
Regularly call your customers
In-App feedback
Provide live chat support
On-page feedback widgets
Social media activity monitoring
Collect feedback from your live chat sessions
Unscripted interviews
Usability testing
Provide feedback forms
Customer service performance analytics
Provide an active online community with support
New and existing customer email surveys
On-page surveys
On-page pop-ups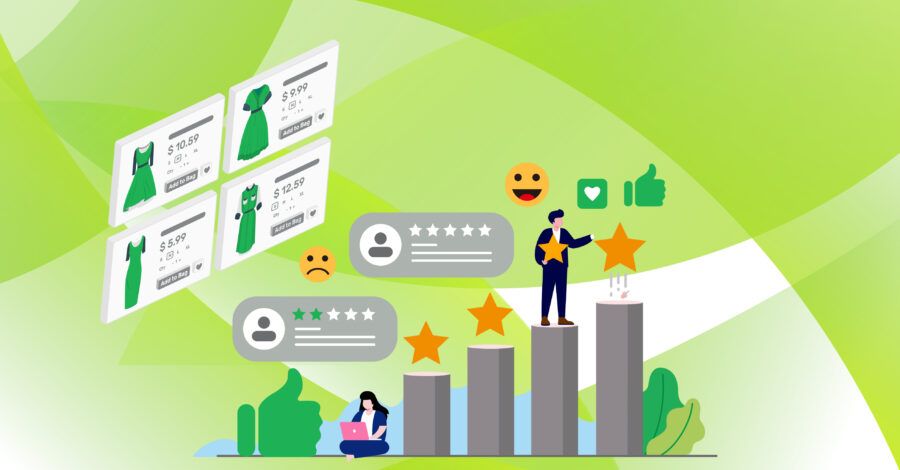 Net Promoter Score (NPS) surveys
Use NPS to evaluate customer loyalty
Offer a prize or gift in return for customer feedback
Ask for feedback at the point of service
Use negative feedback to showcase professionalism
Create a feedback area on the order confirmation page
Online Polls and customer service metrics
Display Positive Customer Feedback on your website
Facebook reactions and Social channels
Customer Effort Score (CES) surveys
Customer Satisfaction (CSAT) surveys
Make your online store more 'human'
Review feedback on your competitor's sites
Create a feedback area for cart abandonment
Customer contact/service
Live chat
What are the ways to use customer feedback to improve your business?
Whatever feedback you get, whether it is negative or positive, will be good for your business. Here are some ways you can use customer feedback to improve what you do and your business products:
Adding credibility - Feedback is a great way to improve your company's business performance. You can add testimonials and positive reviews to your website, increasing the trustworthiness, credibility, and integrity of your products and services.
Increasing sales - Ecommerce works best when people trust a website, seller, or brand, and honest reviews, which are highly visible, are one of the most effective ways of increasing trust and sales.
Showing you are responsive - Negative feedback about your business can sometimes be good. Allowing negative comments on your website and social media gives you an opportunity to redeem yourself, replying with a polite and personalized response. This is a great PR move for your business as it shows your customers that you value their opinion and are actually listening to the feedback they are giving.
Directing your evolution - As you build your product, you can keep asking for feedback, especially if your customer dislikes a particular aspect of your design.  You can know if there something they have suggested you could do differently. You will find that feedback helps to make decisions about your business while keeping it viable.
Serving as a business development 'road map' - Feedback allows you to trust the direction you are going in. Instead of wondering what you think or hope your customers want, you will actually be giving them exactly what they have asked for, and you can confidently move your business forward in the right direction.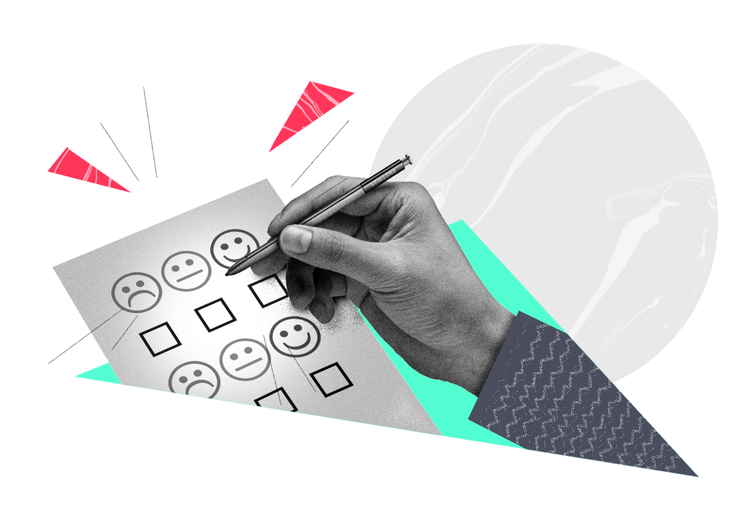 What are the follow-up actions you can take from your Customer Feedback?
All your customer feedback is useless unless you find a way to respond or use that feedback to improve your customer's experience.You can use customer support to help you with getting feedback for your company. If your business does not have the resource you can outsource your customer service. Let us look at some of the ways we can improve customer feedback:
Identify the areas of your business that need to be improved or fixed
You can use customer feedback to highlight areas of your services, site, or products that need improvement. It would be best to make a list of issues and prioritize them in order of urgency. Tackle the ones that will significantly impact customer experience first, then work on the more minor micro-and macro-level problems.
Listen to your customer's suggestions and options
Instead of using customer feedback to create a list of issues, listen to your customer's suggestions on fixing or improving things. You do not need to execute on all of your customer's advice, but hearing their suggestions could lead to better improvements, features or outside-the-box solutions.
Share the bad and good feedback with internal teams
More the number of people who are involved in addressing and reading customer feedback, the better. Ensure that the appropriate teams have a chance to review both positive and negative feedback about their work.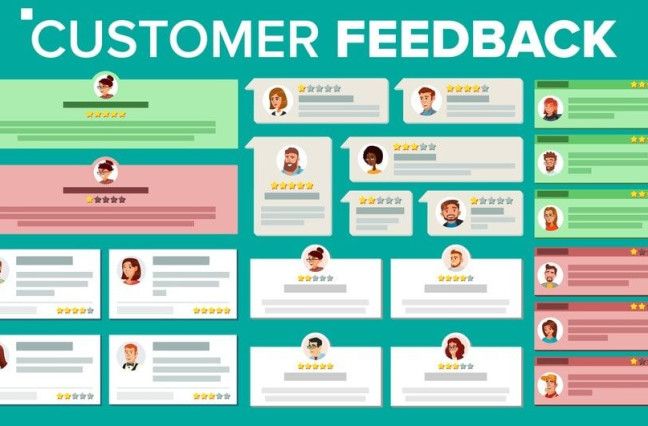 Follow up with your customers
Most customers don't bother to leave feedback because they think that companies either don't care or won't address their concerns. Following up, thanking them for their advice, or responding to a customer who presents a serious concern with assurances that you are working to fix their issue. This increases their trust and credibility in your business and strengthens the relationship.
Share with the community
Another way to enhance or bolster your reputation and relationship with your customers is to publicly respond to concerns either via social media or in release notes. Let the community around you know what you are doing, how you are improving your product, and why you appreciate their feedback.
Track feedback trends over time
Keep track of your customer feedback over time. You will want to see an increase in satisfaction over time as issues are identified and addressed. You can use a customer relationship software with customer feedback features such as Deskera Helpdesk to keep track of your customers and their issues and feedback.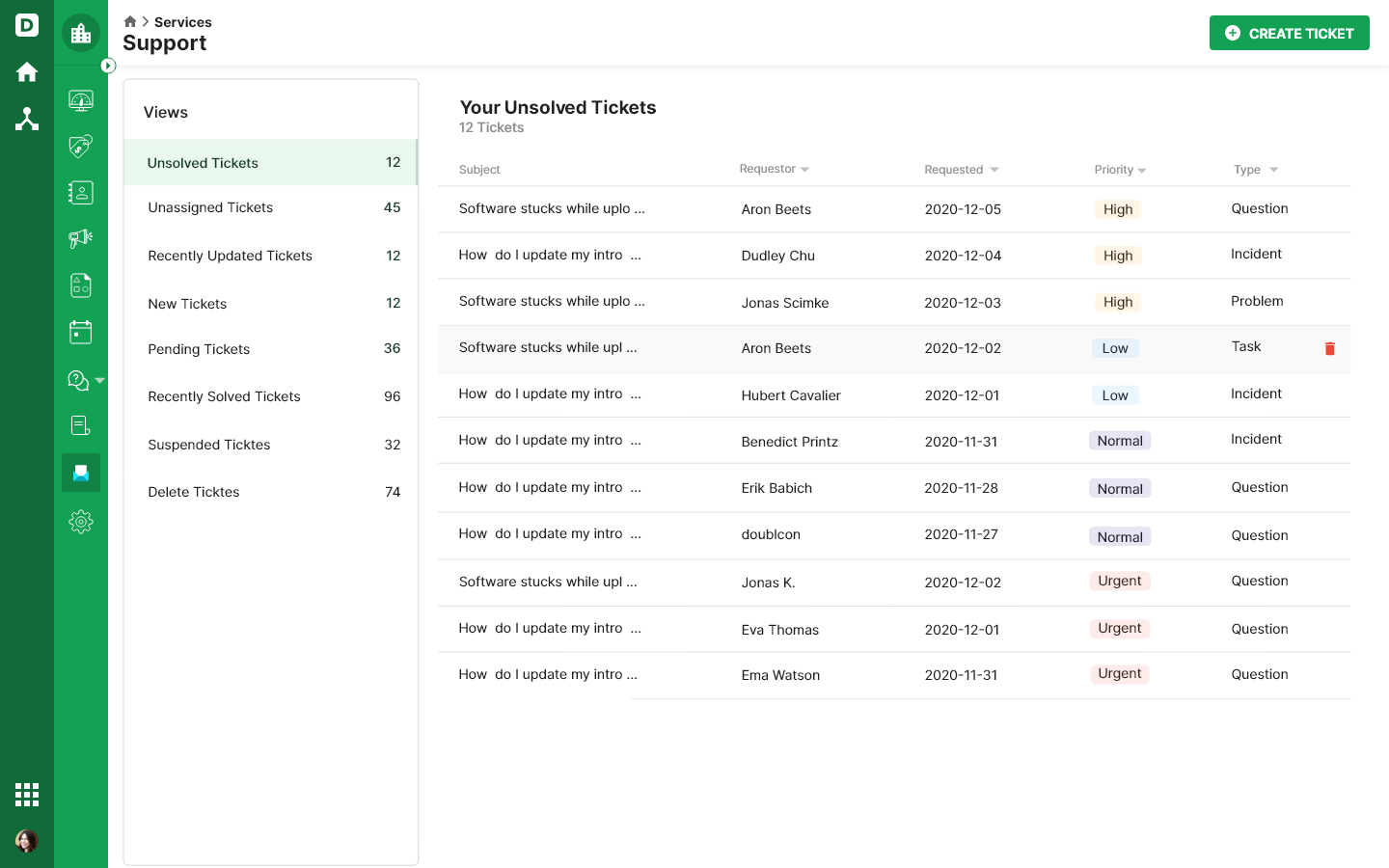 Conclusion
To run a successful business, it is essential to listen to the feedback your website visitors and customers provide. The feedback, both positive and negative, helps you streamline your marketing strategies, optimize your website, provide stellar customer support, and improve your services and products. Some of the ways for getting feedback as mentioned above are:
Send a follow-up email.
Initiate SMS surveys.
Add feedback surveys into your WiFi network.
Create paper feedback cards.
Send surveys via a mobile beacon.
Review live chat transcripts.
Conduct customer interviews.
Analyze recorded sales calls.
Record website visitor session replays.
Monitor social media channels.
Offer incentives for feedback.
Adopt Net Promoter Score.
Include post-purchase feedback.
Delay asking for feedback.
Use feedback monitoring sites.
Set up a survey kiosk.
What your customers feel and says about your brand determines how well it is performing. So if you use your customer's feedback constructively, you are guaranteed to see positive and fruitful results.
---
---