As of 2022, the U.S. beverage industry has generated total annual revenue of more than $225 billion. The beverage industry is competitive and offers a wide range of alcoholic and non-alcoholic products, including water, beer, dairy beverages, juices, energy and sports drinks, and wine.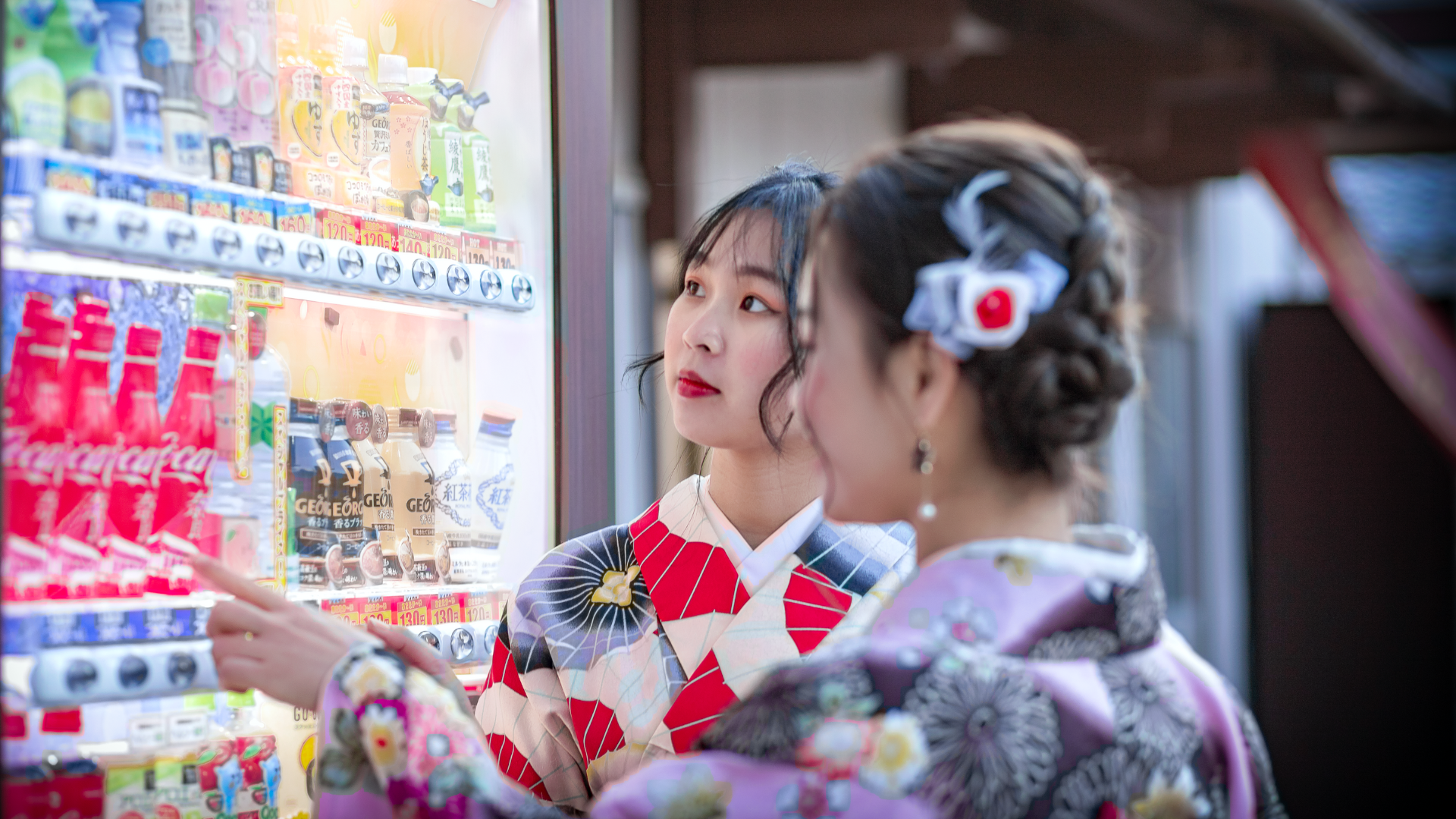 With this demand for beverages and the competition among beverage manufacturers, it is essential for you to stand out as a business owner. An ERP system can help you set a cut above the rest.
Wondering what ERP is? Worry not! In this article, we will learn about ERP and how it is a must for you as a beverage manufacturer. Considering the latest trends in the beverage industry that you have to keep up with it is necessary that you have equipped your business with an ERP system. However, before we get into the depths of ERP, let's learn about the challenges in beverage manufacturing.
This article covers the following:
Get Best ERP With Deskera Today
Try it for Free Now!
Beverage Industry
The beverage industry manufactures drinks and ready-to-drink products. Examples are bottled water, increasingly popular boxed water, soft drinks, energy drinks, milk products, coffee and tea-based products, nutritional beverages, and alcohol.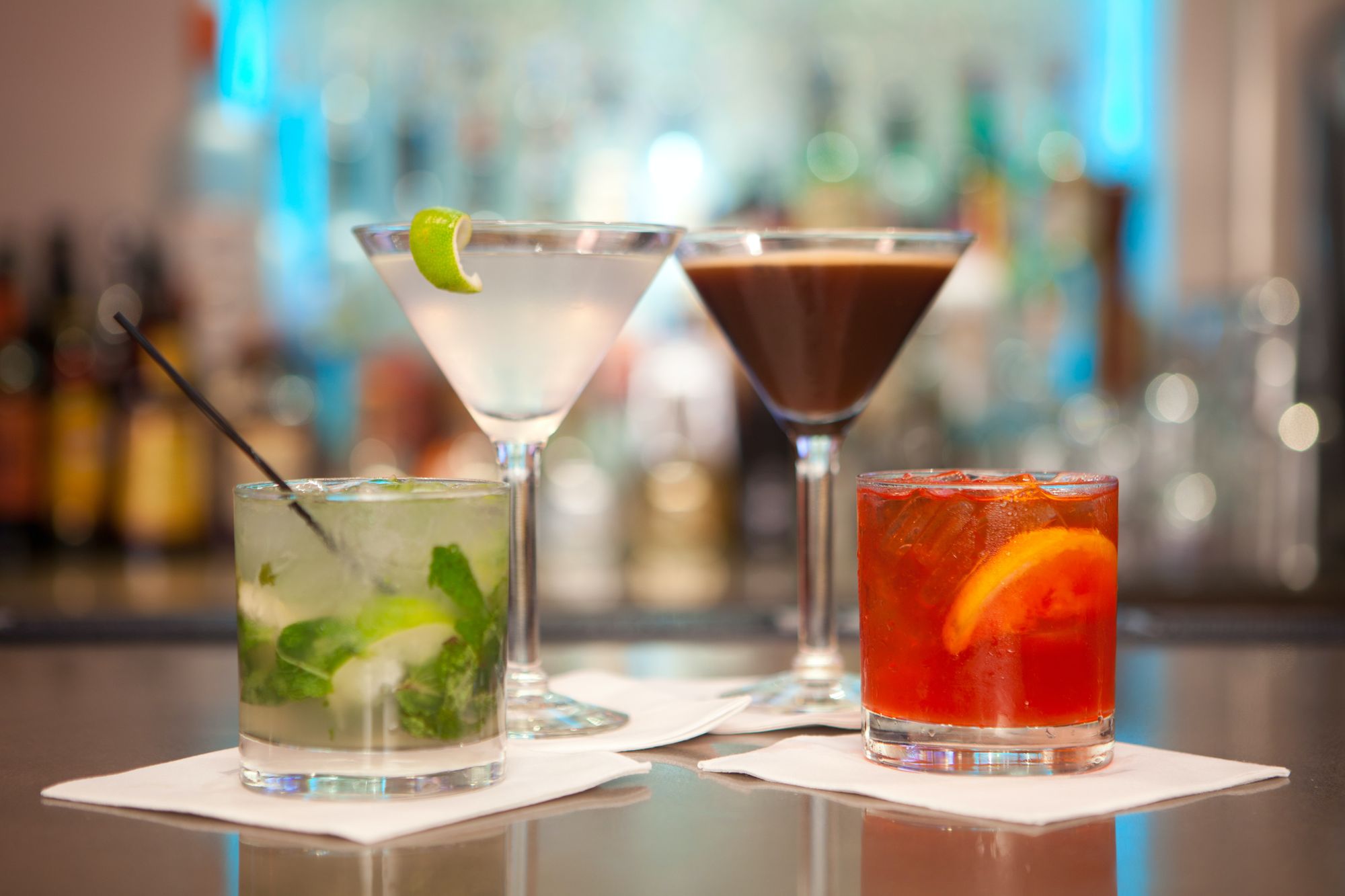 The beverage industry is traditionally a market with specific high demands regarding hygiene and its related technologies. Exquisite hygiene is needed to maintain the end product's high-quality standards and shelf life, whether it is mineral/drinking water, lemonade, fruit juice, beer, wine, or (sparkling) wine.
Beverage production varies mainly depending on the product being made.
The beverage industry consists of two major categories:
Alcoholic beverage industry: The alcoholic beverage industry includes distilled spirits, (sparkling) wine, cider, and brewing.
Non-alcoholic beverage industry: The non-alcoholic beverage industry is comprised of soft drink (or soft beverage industry) or syrup manufacture; soft drink and water bottling and canning), fruit juices bottling, canning, and boxing, the coffee industry, and the tea industry.
What are the Various Operations in a Beverage Industry?
Here is a list of departments responsible for the success of a beverage manufacturing business:
Marketing
One of the key departments in a beverage business is marketing. Marketing planning in the digital era requires the ability to use various media. Aside from traditional marketing printed ads, brochures, flyers, marketing in the modern beverage industry uses websites, social media, online ads, and other digital platforms.
Human Resources
Every business if about making profit and giving the best to both employees and customers. And to achieve that an HR department is a must. Human resources play significant roles in operation planning and control in the beverage manufacturing industry. It is important to make sure that everyone follows all the standards precisely, such as meal preparation, beverage storage, service, housekeeping, cleanliness, employee grooming, etc.
Logistics
Smooth logistics is the key to running a reputable beverage business. Ensure to communicate with suppliers to ensure consistent shipping, and create alternatives if your usual suppliers fail to deliver on time.
Workflow Automation
To make your business operations run efficiently, utilizing a workflow automation tool like Deskera is necessary; it can be used for your logistics process, inventory, daily checklist, marketing, and even analyzing your competitor.
You want to be able to monitor your store remotely and in real-time; this will give you the ability to take preventive measures and actions if needed. Operation planning and control are essential for a business with a high level of competition and standard. These steps ensure everyone makes better decisions and improves work quality across the business lines and departments.
Operational Planning
All good businesses need operational planning, best described as translating a strategic plan into tangible actions that will be done within specific periods to achieve the business goal. However, it is usually shorter than the strategic plan, covering months and even years.
Good operational planning considers the team members' abilities, responsibilities, resources, and challenges based on the goal. However, it should have several milestones within specific periods. It helps team members and leaders/managers to evaluate every stage and adapt or adjust their strategies.
Finance
Costs are essential in every business-related planning, and they include financial limits. Be careful in creating every aspect of planning, so everything is still financially reasonable. However, it should not force you to cut corners on essential things, such as health and safety standards.
What is As-Is Process Analysis that You Must Practice as a Business Owner?
An as-is process analysis or current state analysis is a process management strategy that identifies and evaluates a business's current processes. It not only helps you spot the loopholes in your current system but offers an opportunity to improve your business processes.
With As-Is process analysis, you can focus on an entire business organization or on one or more specific processes within a department or team. Mentioned below are some of the key areas in which As-is process analysis can prove fruitful:
Putting money in the right place
Making processes cost-effective
Improving existing processes or creating new processes of the beverage manufacturing.
Boosting customer satisfaction
Improving business coordination and organizational responsiveness
Complying with new regulatory standards released by the government
Adapting processes following a merger or acquisition
These are some of the benefits of as-is process analysis, but is it crucial for your beverage industry, too, let's find out!
Get Where You Want To Be with As-Is Process Analysis
The key benefit of as-is process analysis is that it helps you build a concrete foundation in an organization's processes. If you are not aware of the weak points of your business processes, it can be difficult to manage and improve the systems in place.
By conducting an as-is process analysis, you can expect the following perks for your organization:
Align the operations of your business with a pre-aligned business strategy.
Increase operational efficiency.
Increase control and consistency across the organization.
Gain a competitive edge in the market.
Improve process communication and training.
Help you identify reasons to adopt new systems like ERP to take your business a level up.
What are the Challenges in Beverage Industry?
Every industry has its challenges; in the beverage industry, too, manufacturers face innumerable challenges. Let's take a look at these challenges and discuss the solutions that ERP offers.
Strict Regulatory System to Keep Up With
Most beverage companies adhere to the regulatory norms perfunctorily. But the consistent changes with respect to surplus production, waste disposal, quality of the drinks, raw material, and documentation are emerging to be major hurdles for beverage manufacturers. To deal with such challenges, companies in the beverage industry need to improve their business operations right from manufacturing to distribution processes.
Ensuring Proper Supply Chain
Supply chains are under pressure due to huge surges in demand. It's important to scale up quickly if you're to meet these demands and at least keep up with the competition.
Product Recalls
Product recalls are, unfortunately, not a rare occurrence. There have been many reports of products being recalled due to a variety of reasons, such as allergens not being mentioned on the label, packaging errors, and even because they may contain small pieces of plastic and metal.
Recalls are not without negative consequences. When the safety of a beverage product is called into question, it can lead to bad publicity, loss of customer loyalty, damaged brand image, and more. And this is assuming the product is recalled before a customer consumes it.
Managing E-Commerce Business
Another major challenge that the beverage industry is facing in 2022 is the challenge of improving online visibility. Today consumers have become more tech-savvy and digitally informed, and this has raised their expectations.
Unlike e-commerce companies, beverage companies are still lagging when it comes to analyzing their online presence. With the emergence of the newer market, changing nature of consumer spending, and advancing technology, it is high time for companies in the beverage industry to focus on marketing products online. This can also help them serve their customers better and stay ahead of the competition.
High Demand for Vegan Products
With the increasing number of consumers turning vegan, the demand for meat and other products has witnessed a significant decline. This has posed a serious challenge to the beverage industry.
Beverage manufacturers today need to maintain their reputation with regard to ethical treatment of animal concerns. As a result, companies have come up with meat-free alternatives to keep the retail and supply chains running.
High Demand for Healthy and Organic Drinks
While packaged drinks were once at the peak of the supply chain, this trend does not hold true anymore. Currently, consumers are looking out for drinks that do not contain synthetic ingredients.
The drastic reduction in the demand for processed drinks has nourished the organic market and caused many hitches in the beverage market and competition. Growing awareness levels regarding natural, healthy drinks and their practical impacts have favored the trade for natural beverages. Industry Hercules needs to brainstorm multiple channels to combat the biggest challenge that healthy drinks will become in the upcoming future.
Demand for Value to the Products
Value-added beverages, such as products fortified with vitamins, minerals, or protein, are becoming more popular as consumers look for more than just flavor and price when making purchasing decisions.
Manufacturers are looking for ways to add value to their products in ways that make sense without incurring exorbitant costs or adding ingredients that consumers may not recognize and, therefore, could reject. Juice is one category that has seen value-added products, as the category has been hit by the same sugar content concerns as soda.
To offset some of the value declines you've seen in juice, you have consumers moving toward these premium, value-added juices, where it's not simply orange juice, but it'll be carrot mixed with peach and lemongrass, where the consumer feels like they're getting more out of what they're consuming.
Launch of New Products
Bringing to market new products that align with emerging consumer trends in a timely manner is difficult for many beverage companies as the process of creating new, relevant products and moving them through R&D, testing, and marketing to retail takes time, often more time than companies would like.
The issue is by the time some of these products hit store shelves, trends might be abating. Or a flood of competition, particularly from smaller, more agile companies, could make it more difficult for that new product to stand out.
Arduous product innovation cycles and getting that product from development to shelf are an issue that has plagued firms throughout the industry and one that companies will probably look to address or alleviate some of those pressures going forward.
High Labor Costs
From worker wages and keeping up with inflation to ensuring maximum productivity of both man and machine, all businesses have to balance these costs and the costs of obtaining raw materials with the volume of sales. Labor costs are rising, which means you need to increase your sales while maintaining your quality and staying compliant if you're to remain profitable.
Keeping Up With the Trends
Consumers are fickle, and fads are often dominating many purchasing decisions. At the moment, consumer trends in the beverage industry are still health-driven, but they also care about their environmental impact and the ethical connotations of the drink they consume.
Where did it come from? How was it made? Who/what was harmed during its production? Is the packaging recyclable? Is the product sustainable? Does the manufacturer support sustainable/green practices? It's often hard to keep up with these demands because they can be so quick to change – especially when you're focused on all the other industry challenges.
Sustainability
The beverage market data research shows that sustainability has been a critical challenge faced by the industry. It is necessary to streamline the supply chain to reduce wastage and figure out alternatives for packaging and energy sources to minimize the environmental impact.
Lack of Transparency
With growing ethical concerns, consumers want to be associated with brands that maintain transparency and accountability. International and fragmented supply chains often cause gaps in traceability.
Transparency covers aspects ranging from the source of fresh produce, the kind of farms, the employees, and their working conditions to the type of processing, packaging, and more.
While large brands in the beverage industry can cover the gaps, tier two and three brands will have a hard time. This leads to a lack of transparency across the global supply chain.
Innovation is Pricey and Difficult for New Beverages.
For most companies, testing new product ideas can be difficult. Many outsourced manufacturers require minimum runs, which can increase the financial risk if an idea is unsuccessful.
Other hurdles to testing innovations include long waits for production, investment in time for consumer research, and meeting standard regulations. Innovation plays a significant role in creating the perfect product for customers.
For many companies, it was important to include R&D in the manufacturing facility so that any company could experiment with new flavors, packaging, and offerings without delay in getting the beverage ready for market.
Despite the recent and ongoing challenges in the beverage canning industry, there are plenty of new opportunities to grow, collaborate and meet the needs of consumers revolutionizing the way beverage brands make and distribute their products, innovating for the future, and changing the way we do business.
High Transportation Costs
There is a sizeable gap between demand and delivery of containers and trucking capacity across the US, causing substantial supply chain disruptions. The shortage of truck drivers is another factor contributing to woes.
Around 80,000 drivers are currently needed to fulfill the growing demand. To respond to these challenges, some beverage manufacturers are taking the services of third-party transportation companies and expanding their in-house fleets of trucks, which is driving up their transportation expenses. Considering these factors, we can say that transportation costs and shortages will weigh heavily on the minds of beverage industry executives.
Waste and Pollution Management
Devising a sustainability strategy is crucial for beverage companies to remain competitive in the future and improve their reputation. This sector is the most susceptible to climate change and is already experiencing disruptions because of it. Therefore, the issues listed below need to be resolved.
The beverage sector is responsible for about a third of the total greenhouse gas emissions. To make matters worse, most companies operating in this segment have no Scope 3 emission reduction targets.
As the laws become stricter and consumers more environmentally conscious, maintaining the resiliency of the beverage systems and addressing emissions will be a significant concern for the industry.
This sector is very energy and water intensive. Finding ways to improve resource use will be critical. The excess consumption and improper disposal of plastic are some of the critical issues the industry needs to deal with.
The beverage manufacturers will have to figure out feasible alternatives to plastic to balance consumer convenience with sustainability. Nestle has already announced its decision to use 100% recyclable packaging material by 2025. Other companies need to follow suit.
Data Consolidation
Beverage manufacturing companies are also facing organizational challenges that accompany mergers and acquisitions. Beverage manufacturing multinationals have multiple brands and business units to manage as well as massive amounts of data to consolidate.
Because of the complexity of consolidation, and both compliance and market-based demands, beverage manufacturing companies that aspire to remain competitive must look into technological solutions.
Fear for Fraud
If you outsource any part of your beverage business, you'll need to be on the lookout for any fraud. In the beverage industry, this is defined as the intentional adulteration of beverages by misbranding or counterfeiting, substituting one product for another, using approved additives or enhancement, or intentionally contaminating beverages with various substances.
For example, a supplier might ship cheaper alternatives and charge you the same price. Or, they might inject them with enhancers or additives and not tell you about it.
Why is this a problem? First, you aren't getting what you pay for. Second, your customers aren't either, and it can be a serious health and liability concern. Over 10% of the U.S. population more than 26 million people have serious beverage allergies, and about 19% believe they have a beverage allergy. Misrepresentation is illegal in most countries, including the U.S., so knowing what your supplier is sending you is critical.
Ensuring Best Customer Experience
The beverage business is highly competitive. If your products aren't available or there is a dip in quality, consumers won't hesitate to give your competitor a try. Missed delivery windows, spoiled drinks, or mislabeled products can be a customer service nightmare.
And restaurants and grocery stores are also likely to impose penalties for late or missed deliveries. Manufacturers and distributors should insert sufficient redundancies into their processes to allow for any disruptions. Equally important, there should be visible across the entire logistics function to spot and prevent bottlenecks.
Cost Reduction & Boosting Productivity
There will always be a need to reduce costs and optimize productivity in the beverage supply chain. While labor costs continue to rise, companies can look at technology solutions to help workers get the job done more efficiently and reduce human error.
An investment in technology is a long-term solution to many of the troubles that plague that supply chain. Consumers remain highly price and service-conscious. Companies that put efficiency first will achieve better results.
The global beverage supply chain has become increasingly complex. While consumers assume that supply chains act like finely-tuned machines, the past 18 months have proved otherwise.
As businesses in this industry adopt new initiatives and leverage technology solutions to address these many challenges, they'll be able to deal with these hurdles more effectively and produce better overall results.
Most of these challenges can be taken care of by ERP. Let's find out what ERP is and what it has in store for you.  
What is ERP?
Enterprise Resource Planning (ERP) is a type of software organization use to manage day-to-day business activities such as accounting, procurement, project management, risk management, compliance, and supply chain operations.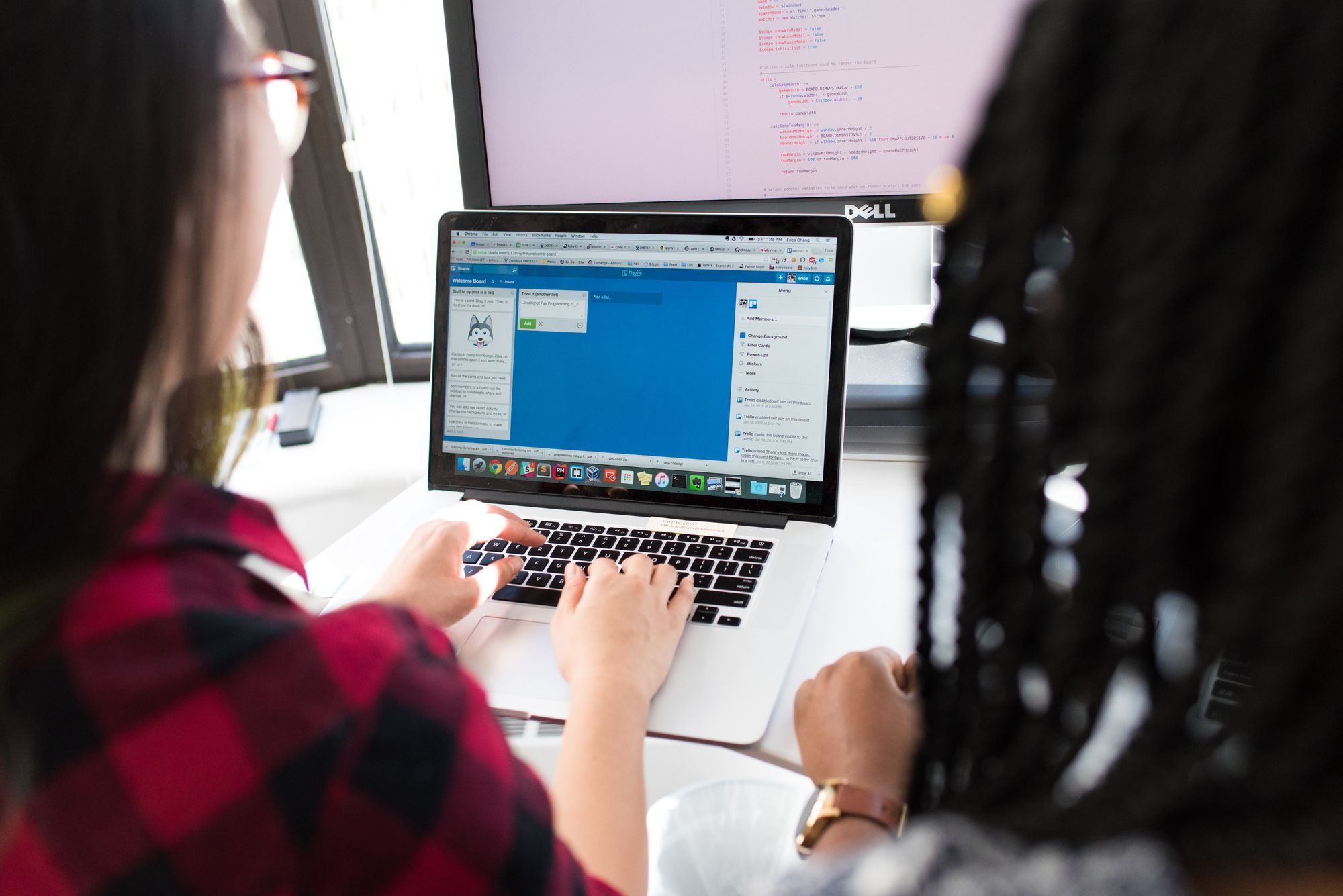 A complete ERP suite also includes enterprise performance management and software that helps plan, budget, predict, and report on an organization's financial results. Sounds like quite a software for your business. Let's find out some major reasons why you need an ERP for your beverage business and how does it work.
How Does An ERP System Work?
An ERP system works by decreasing the number of resources needed to run the business optimally but still ensuring profitability and business improvement. The ERP system is different from a single application because it allows other enterprise modules of your company to work from one database.
The system collects data from different parts of the business. It puts the data into a central location where employees who need it can access it. It dismantles the silos that many businesses suffer from and ensures that adequate information is available to those who need it.
Suppose your company's ERP system is almost fully automated. ERP does the data entry for you in the back-end and also exchanges the information with other units that need it.
For instance, when a shipment order is initiated for the last item in stock, the inventory management modules must record this information and inform relevant departments so that the inventory can be replenished. The sales team will also be informed so that it doesn't make promises that it can't deliver.
How Can an ERP Software Help You Overcome Challenges Faced by Beverage Manufacturers?
ERP is an essential tool for every business in every sector; let us find out how ERP can solve your problems as a beverage manufacturer.
Easy Collaboration with Your Accounting Partner
ERP software allows sharing of real-time information with your accounting partners. The system enables easy access for your accounting partners via their individual login. This enables a self-service method, which makes it much simpler and more efficient for them to communicate with you.
Arming your accounting partners with real-time data is one simple way to understand the needs of your company. Also, having simple and smart software to stay connected allows you and your partner to remain synced, visualize the same information and avoid wasting time on follow-ups.
Information Anytime Anywhere
When your business functions in multiple locations, the availability of information related to procurement, invoice generation, payments done, etc., is crucial in achieving smooth workflows.
By making business-critical data easy to access, the cloud ERP accounting software for the beverage industry makes it easy for your team members and partners to know when and how to imply the information and be most productive.
Real-Time Reporting and Accurate Forecasting
Inventory is crucial for the beverage industry, with the cost and sourcing of material as a prime focus. Your ERP for the beverage processing industry tracks every detail related to where and when the material was purchased, inventory costs, and shelf life of these to ensure all the stock is consumed on time and without any wastage.
Financial Data Secured
The ERP accounting software offers you full control over authorizing users to view, alter and share data. It also allows you to track activities within the system. The application is designed with advanced security measures, letting you define specific access parameters and protect your business information from loss and theft.
Lot Tracking and Complete Traceability
Highly regulated business operations, effective lot tracking, and traceability play a key role in building and maintaining consumer trust. Therefore, it is imperative to have ERP software that provides end-to-end visibility into stock and inventory movements so that you are able to locate products immediately in the event that it needs to be recalled.
Detailed Record Keeping
An ERP system has excellent record-keeping functionality that helps you identify and pinpoint exactly which of the business processes are working fine and which are compromised.
Quick response makes it easier to immediately mend the flaws and restore operational efficiency. This feature is equally important for beverage retailers as well as manufacturing companies.
Recipe and Formulation Management
As a beverage manufacturer, you need to maintain time-honored recipes and also develop new products to keep up with consumer demands. So, you would need comprehensive ERP software with recipe and formulation management features that allows you to keep records of multiple versions of recipes, observe their development, document their manufacturing instructions, and have complete control over quality tests.
High Quality Control
Consistency in quality and real-time monitoring of this business practice allows you to meet your customers' preferences and expectations. An ERP software for beverage manufacturers must include quality control features to track and maintain all the information related to testing done at every stage of the production process and ensure that they meet the industry standards.
Inventory Management
Achieving a balanced inventory is a key component of any beverage company's ongoing success. Considering the fact the demand fluctuates more often in this industry, it would be vital to balance the stock so that you don't end up overstocking or understocking products.
Therefore, ERP software for beverage companies must be integrated with an inventory management system to help businesses manage the warehouse and improve daily operations.
Improved Business Performance
The integrated system will ensure that departments spend time managing their core business instead of trying to get the information that would help them to do so.
For instance, an ERP system could improve your business's performance in sales forecasting through order tracking, revenue tracking, and purchase order generation.
What are the Key Benefits of ERP?
Here is a list of some of the key benefits of ERP that you must not miss out on as a business owner:
Reduction in Operational Costs
Traditional operation management methods lack in providing real-time data. This would make your business fall behind in meeting ever-changing customer expectations in the beverage industry. This, in turn, leads to resource wastage and increased operational costs.
Having the right ERP system provides a holistic view of how your business operations are performing. Using this information, you can quickly identify cost centers and cut down on operating expenses significantly.
Optimized Business Process
As your company grows, the business processes that keep things running tend to get more complicated. ERP software makes handling these easy and effective. It helps you analyze current processes, identify potential inefficiencies, and plan and implement strategies to bridge the gap, and bring business-wide improvements.
The system ensures that all operations are optimized, and issues are identified before they occur or go out of control. Improved processes enhance workflows, cut down on costs, and increase profits.
Improved Business Reporting
As a beverage retailer or manufacturer, keeping track of consumers' buying decisions is invariably important for business success. Competing in this challenging business environment demands instant access to accurate data whenever needed.
A cloud-based ERP solution helps you achieve this. It enables you to track real-time business data, automatically generate reports, and keep your employees updated with the latest information through a centralized platform that is accessible anytime and from any device.
Enhanced Customer Service
ERP software keeps a record of all customer information. Because your client information is stored centrally in the system, it offers insights to your sales and service teams, enabling them to use the data to build and maintain long-term relationships with the customers. This improves customer interaction and enhances customer acquisition and retention.
Easy Compliance and Regulation
Regulatory compliance within the beverage industry is notoriously stringent, and rightly so. It's also among the most rapidly evolving, with new and emerging regulations keeping beverage manufacturers on their toes when it comes to compliance.
Staying abreast of changing regulations and trends can be challenging. Beverage ERP software that is well-managed can make safeguarding compliance easier, aiding transparency and stock management throughout your supply chain.
Stock Management and Tracking Goods
The efficient management of perishable stock is something of a juggling act. Ensuring that goods reach consumers or stockists in a fresh, usable condition is essential for beverage suppliers, and this becomes more challenging when profit and cash flow are on the line.
An ERP system simplifies perishable stock management, increasing traceability and easing the management of sell-by-date items. With in-built tools such as batch tracking and predictive stock management, such software makes developing a watertight product cycle a sustainable and viable practice.
Mobility and eCommerce Integration
Shifting consumer demands coupled with a digital-centric marketplace mean that businesses in all sectors need to reassess and adjust to changing work practices. This extends to the beverage sector, where eCommerce and mobility are becoming increasingly common as a means of aiding flexibility and efficiency.
Modern ERP software supports multi-device access, so you and your team can work effectively across desktop and mobile devices, as well as cloud-connected equipment.
This not only improves efficiency and flexibility but can help in other areas of the business, too from responsive customer service to simpler cross-departmental collaboration.
Data Management
One of the key benefits of ERP software is a centralized database, which is easily accessed by all relevant business functions. From warehousing and logistics to marketing, sales, and quality control all areas of your business benefit from ready access to data, aiding efficiency, and ensuring that no opportunities go begging.
Of course, in the beverage industry specifically, simple data access makes it considerably easier to monitor and track perishable stock throughout the supply chain. With all departments able to access real-time stock data, it becomes much easier to safeguard against waste and surplus stock.
Quality Control
Maintaining quality is essential in the beverage manufacturing arena. With future sales and consumer advocacy on the line, beverage and drinks brands invest a great deal of time and resources into quality control and management ensuring that the majority of their end products meet expectations.
But with all that said, effective quality management is no easy task. From raw material to packing, manufacturers must carefully manage beverage products throughout the supply chain, so consistency is key at every stage. An ERP system can help with this, providing a means of tracking and monitoring quality at every stage of a product's lifecycle.
Easy Decision-Making
Effective decision-making hinges on up-to-date, real-time data being available to the right people at the right time. An ERP system affords this certainty, reducing workflow bottlenecks and facilitating improved process management across the beverage industry supply chain.
Data is an invaluable asset in the hands of decision-makers at all levels. Whether on the factory floor, within marketing teams, or in product buying, the intelligence and insights which can be gleaned from up-to-date data can help businesses seize opportunities, avoid pain points and make effective decisions that help drive the organization forward.
Competitive Edge
As touched on earlier, the beverage industry is highly competitive, with familiar names and emerging brands jostling for their share of the market. That means businesses must employ a range of tactics to one-up the competition – and investing in ERP software is, for many, a highly effective strategy.
At every level, a modern ERP system can be an invaluable tool in your arsenal. Offering the ability to automate processes and activities which other brands do manually, it can lead to improvements in all areas of the business – providing an invaluable competitive edge in this frenetic market space.
Scheduling and Easy Automation
We've mentioned some of the applications for automation already, but it's worthwhile to discuss this feature of ERP for beverage organizations in-depth. Humans are prone to make mistakes, but when your critical procedures are scheduled in advance by your system and carried out automatically, you'll never have to worry about slip-ups resulting in otherwise avoidable consequences.
Cleaning and maintenance are absolutely vital for businesses like yours, so the fact that beverage ERP platforms can ensure that all necessary sanitation and upkeep are performed is invaluable. Better yet, advanced solutions like Deskera ERP can also schedule these activities for the most opportune times and minimize production downtime.
Safety inspections and quality assurance measures can also be automated and calibrated to take advantage of the connected devices you're using in your facilities.
Meanwhile, the parties responsible for monitoring these aspects of operations can easily keep tabs on performance with a consistent flow of the latest data reflected in the interface.
Enhanced Management Processes
The contribution of the use of ERP for process manufacturing in the beverage industry is irreplaceable. The ERP software ensures that all the business processes are organized impeccably.
It looks after managing the business processes and keeping a record of every possible and necessary detail that the company asks it to. Therefore, this ensures the best management processes, with the least expectancy of errors and mishaps in the management process of the beverage industry businesses.
More Efficiency
The speed at which the ERP software works is inevitably high. Therefore, no time goes to waste, and every second is well utilized when the companies use ERP software for their suits processes in the beverage industry. As the speed of working is high and there is no time wasted, it leads to achieving optimal efficiency in the production process in the beverage industry companies.
Easy Product Development
After implementing ERP into your business, you can see accelerated growth in product development as it allows you to track the progress of samples, allow multiple developers to work on a separate recipe and packaging specification along with your employee can also dynamically adjust recipes to meet nutritional, physical, and cost target. Side by side, you can also do a comparison.
Tips to Pick the Right ERP Software for your Beverage Manufacturing Business
As compared to the other industries that work with non-perishable materials, the beverage industry has unique needs for its inventory management. So, while picking the ERP software for your business.
Align Your List of Requirements
A good evaluation begins by assessing your current business needs and processes to determine what you need from an ERP solution. It's helpful to start by evaluating the business challenges and individual pain points you need to address and determine the business value your company needs to retrieve from the software.
Although this process may take some time, especially for large companies or companies with complex processes, it is very important. There is never a perfect strategy that companies can use when implementing an ERP business solution. Still, most industry professionals encourage organizations to take the time and map out the processes to get it right on the first implementation.
Recipe and Formula Management
Beverage companies often produce a wide range of varieties, and each has a very specific recipe that makes it look and taste just right. Consider the popularity of La Croix's line of lightly flavored sparkling waters and how fine of a balance each different flavor strikes consistency is key in their success.
Your customers want to know that every time they buy one of your drinks, it will meet their expectations. Recipe and formula management features of ERP systems are built to meet this need, but in the beverage sector, an even greater level of detail and granularity is sometimes necessary, particularly as new premium offerings grow in popularity and you explore ways to capitalize on the opportunity they represent.
That's why advanced solutions like Deskera's ERP let you dial in the ingredients and amounts with absolute precision, ensuring the same great customer experiences over and over again.
Compliance
With beverage safety a hot topic and regulatory bodies increasing the stringency of their standards, assuring the compliance of your operations and products is more important than ever.
Most ERP solutions will come with some level of compliance execution, but working in beverages, you need to make sure you're prepared to meet the specific requirements to which your products are subject.
This is especially true for organizations that produce alcoholic beverages, as they are regulated more strictly in their packaging, labeling, and volumes and in the U.S., there are additional requirements put in place by the Alcohol and Tobacco Tax and Trade Bureau.
ERP software like Deskera facilitates the consolidation of all necessary regulatory and financial compliance documents digitally, streamlining the process and ensuring reliable results.
Traceability
Maintaining total bi-directional traceability of your materials and finished goods is crucial for beverage safety, especially when it comes to identifying contaminations and avoiding product recalls.
Beverage ERP software will keep all of your information up-to-date and accessible through a user-friendly interface. The best solutions for beverage organizations go a step further, though.
For example, knowing that production machines, vendor information, lot numbers, and certification values can be important in this sector, Deskera's ERP is equipped to record and maintain these kinds of data, among many others.
Also, knowing that you likely work with a number of ingredient suppliers and sales outlets, you need a system that can integrate with your supply chain partners' platforms for truly end-to-end visibility. Deskera offerings are at the cutting edge in terms of adaptability based on your requirements.
Production Management
Production scheduling modules are typical features of beverage ERP systems, but you need more functionality than the average solution provides. Beverage production operations are complex, and your software should allow for detailed configurations and time-saving automation to maximize your efficiency without sacrificing quality and precision.
Deskera ERP allows you to create workflows visible for all employees, manage the flow of lots as they come into your warehouse and are picked for use in production, and set up multiple production scenarios to determine your best approach to meet your goals each day. It also keeps all of your information in a singular database, making sure that all stakeholders are apprised of your plans for execution and actual performance.
Integration with Ecommerce Platforms
Ordering beverages online is an increasingly popular way to shop for these necessities and with global disruptions top-of-mind as we emerge from the COVID-19 pandemic era, offering your items on online platforms can be vital for securing the sales you're shooting for. The various platforms like Amazon and Vivino have their own technology, and your beverage ERP software needs to be able to integrate with them.
Deskera ERP gives you this functionality and can even connect your proprietary webshop to the new distribution model you've chosen. With our solution, you'll be ready to capitalize on this opportunity and open up entirely new sales channels.
Do a Market Research for Pricing
Organizations should not choose an ERP solution based solely on the low price. Of course, the cost is one of the main factors. Still, affordable systems usually lead to more issues down the road, including the inability to change to meet new demands or difficulty retrieving data.
Businesses should also consider integrating the ERP solution with other systems or tools. Companies that follow these cautious steps are likely to end up investing in an ERP technology that best suits their overall needs.
Check for Mobility
Since mobility increases across industries, accessing ERP systems from desktops alone is no longer an option. Choose an ERP solution that enables users to be productive on smartphones and tablets while at the same time ensuring that all-important information is safe.
Supply Chain & Logistics Management
ERPs ease documentation of the logistics involved in producing finished goods. Beverage manufacturers need to track end-to-end production management to ensure consistency and quality.
No consumer wants to receive a product that does not deliver on the promises made at the time of purchase, as this hurts reputation and, ultimately future sales. Also, customer satisfaction goes down when orders cannot be filled in a timely manner.
Consumer Safety & Compliance
Unfortunately, issues can arise and open the door to recalls, or health and safety organizations can make changes to their policies, requiring changes in operational processes.
ERPs, when used properly, can ensure that your processes and packaging are in compliance. These tools cut down on costs and detrimental mistakes. The beverage companies must consider compliance for many entities, including the FDA and OSHA.
Leaders must evaluate compliance not only for the products that they are producing but also for the work conditions they are providing to employees. The right ERP can document the business' compliance with various regulations.
Lot traceability is another essential function required of beverage ERP solutions. In compliance with different health organizations, companies need to be aware of the product lifecycle from creation to distribution.
If there is a recall or public health concern, manufacturers need to be able to track the tainted products and ensure all traces are removed from the public quickly and accurately. Without a Lot traceability, manufacturers put unnecessary risk on their business.
Accounting & Forecasting
More sophisticated accounting software ensures proper controls and reduces reliance on spreadsheets, thereby reducing manual errors and improving accounting back-office productivity.
This frees up accounting staff to provide more value-add services across the organization in the way of timely financial reports, budgets, and forecasts. In an industry with perishable goods, companies do not want to order more inventory than necessary; therefore, forecasting is essential to increasing profit margins by removing wasteful spending.
Labeling of Goods
In the age of health-conscious consumers and more sensitivities to beverages than ever, labeling has increased in importance. ERP can assist in the production of labels to effectively include all allergens and serving sizes.
Consumers are reading labels to be informed about what they are putting in their bodies, opting to avoid products that contain confusing or unclear labels. The right ERP can help companies increase business through label transparency.
Keep the Size of Your Company in Mind
ERPs are separated into 4 tiers based on the size of the organization. Leaders must know the true size of their company so that they are not spending money on systems with more than they need or purchasing a system that will never meet their necessary requirements.
Automation
Your needs, based on your initial needs analysis, will determine the direction your company will need to go with its ERP system. Vendors all have different offerings, none of which are one size fits all. Understand what processes need to be automated and which do not form a more seamless process.
Trusted Provider
Speaking of conversations with providers, know going into this process that there will be many. But once you circle in on the system you want to implement, you'll be starting a business relationship that will hopefully last for years.
As such, it's crucially important that the organization you select can act as a trusted partner from the outset. Their teams should speak your language in the sense of knowing the beverage market, along with its many nuances and special considerations, through years if not decades of experience.
Your provider should also offer guidance and planning for your implementation. Having helped lead many other companies down the same path, the professionals on their side can assist in creating your roadmap, complete with timetables, milestones, and warnings about common pitfalls.
Finally, don't forget to consider the cultural fit between your respective entities. You'll be working with these folks for quite some time, so fundamental differences in operations could be a major stumbling block if they're not identified early.
Flexible Deployment Options
In the past, investing in new on-premise hardware and tweaking if not overhauling your physical set-ups was just another part of installing a new system. Thankfully, such a financial investment is no longer necessary, with completely cloud-based implementations not just possible but preferred in the majority of cases.
With a cloud deployment, you can avoid the cost and hassle of putting new equipment in place and, at the same time, save your own IT department the headache of trying to apply updates and troubleshoot on the platform. Everything will be hosted and maintained on your providers' servers, and while they are likely prepared with all necessary security measures and redundancies as well as excellent support teams, that's still a key question to ask of all possible vendors.
Implementing a beverage ERP in the cloud is also advantageous in the fact that it increases your options for access. When your team members can access the files, forms, and figures they need with just an internet connection and browser, they can get more done on the road and even work from home should the situation call for it.
Checklist of Features in your ERP Software as a Beverage Manufacturer
Expiry date management (FEFO)
Lot number tracking
Barcoding system
Pick & put away
Stocktaking
Weighing scale integration to production
Inventory transfer
SKU management
Bin management
Logistic planning
Handheld inventory device
Manufacturing planning
Bill of material
Batch/item production consolidation (grouping similar items into one production window)
Multi-plan production management
Production cost analysis
Production forecasting
Dynamic and graphical reporting
Multi-pricelist management
Integration with accounting software
Global Trends in 2022 in Beverage Industry
keeping up with trends is as important a customer service as serving the best to your customers. Following the global trends can help you keep your cut above the rest.
Sugar Reduction in Beverages
Consumers want products with less sugar: Manufacturers of beverages deliver. According to market research company Mintel, the top 3 countries for the product launch of reduced-sugar and sugar-free beverages in the last five years were Great Britain (15 percent), closely followed by Germany (13 percent), and France (10 percent).
France and Germany were among the five European countries with the most patents aimed at reducing sugar content, with each accounting for five percent of the world's patents. These patents are related to improving the taste of sweeteners and developing technologies that reduce the costs of manufacturing alternative kinds of sugar.
Less Alcohol
There has been a distinct rise in demand for "NOLO" beverages which stands for no and low alcohol in the recent years. A study of the British market, for example, recorded a 32.5 percent increase in the consumption of NOLO beverages during the first lockdown in 2020.
Gins and aperitifs with 0% alcohol by volume in other words, products that can't be called spirits show that consumers' awareness of health also demands new approaches in the world of drinks and cocktails. But it isn't necessarily any easier to produce these drinks.
For example, it takes a timespan of six weeks to combine the desired flavor from the complex mix of herbs, spices, and peels in order to produce the distilled, alcohol-free product.
Demand for Healthier Drinks: More Juice & Smoothies
It goes without saying that juice-based products also offer potential in this context. According to Statista, global sales in the Other juice, juice mixes, and smoothies segment will be around €38 billion in 2022.
A market volume of €45 billion is expected by 2026, with an annual growth rate of 4.41 percent. In terms of quantity, the market volume is predicted to comprise 16 billion liters in 2026. The U.S. market is particularly interesting, with a sales volume of €5 billion expected there in 2022.
Integration of New Technologies
The world's leading trade fair drinktec in Munich, provides all manufacturers of beverages the right impulse for creating new products. Manufacturers of ingredients and process technology are sources of inspiration with their plant-based beverage innovations, reduced sugar content, and sugar substitutes, as well as functional plant-based components.
The ingenuity of the industry remains high. Technologies for beverages are still in their infancy when it comes to unlocking the potential of plant-based products. Last but not least, due to changes in supply chains, the testing, development, search for, and discovery of alternative product compositions will be intensified in the future.
Cold brew coffee from the U.S. shows what is possible: Through reverse engineering, the start-up Atomo has developed a molecular coffee without a single coffee bean.
With the development of methods for extracting vitamins or proteins from the residual materials from traditional beverage production, several companies are showing what development potential is still waiting to be unlocked.
This doesn't stop at the idea for a new beverage creation: For manufacturers who are now making their way from spirits to the non-alcoholic segment, for example, there are a few challenges to overcome.
To develop non-alcoholic beverage variants in the spirits family, they have to be completely rethought without the alcoholic component if you want to bring a product with an appropriate storage life onto the market.
For that reason, the trade fair areas for process technology and filling are, of course, the first ports of call for visitors wanting to get started with new beverage ideas. They can put their concept to the test with the exhibitors at drinktec. For example:
Do new process technologies and product preparation strategies need to be pursued?
Are there microbial requirements when it comes to product specifications?
What demands does the new beverage place on the filling technology?
And, even five months before the trade fair, one thing is clear: there are many options in these product innovation programs. In some cases, small additions to the system will be sufficient to produce new product creations.
In others, the market potential or the status quo in production will require a completely new line or in a third scenario a completely new production plant. New beverage concepts a platform for new beverage creations
Inspiration for new beverages is pooled together and easy to find in Hall A5: The special show New Beverage Concepts offers an excellent platform for people to gather ideas with an open design concept.
Product developers, brands or innovation managers, as well as buyers, can find out about new sweetening concepts, colorings, flavors, ingredients, treatments, and additives from the suppliers here.
With a tasting zone, the concepts are not only subjected to a dry run but are also to initial taste tests directly on site. With this format, trade fair visitors will receive comprehensive inspiration that will appeal to new groups of buyers.
Dairy-Free and Plant-Based Beverages
Dairy-free, plant-based alternative beverages form a growing niche that continues to take share from traditional dairy beverages. Although dairy alternatives were developed for vegans, the market now targets a broader range of consumers, including flexitarians and omnivores who are concerned about their health, animal welfare, and climate change.
Currently, almond milk dominates this segment, but oat milk is growing fast. The biggest challenges and opportunities lie in delivering the taste and texture of dairy milk along with nutritional and dietary profiles that match or exceed it.
More Sustainable Packaging
While beverage trends are often driven by what's inside a drink, the package itself is another critical element that is increasingly top of mind due to increasing concerns over sustainability.
According to Packaged Facts, single-use plastic packaging continues to be the leading concern and challenge for beverage manufacturers. All the major beverage companies have pledged to phase in bottles made from recyclable, compostable, and biodegradable materials by specific target years in the near future.
In addition, many beverage manufacturers have been transitioning some of their plastic packaging to 100% PET plastic, which has a lower carbon footprint than virgin PET.
Hope this article helped you understand in-depth about the perks of ERP for you as a beverage manufacturer.
Get Best ERP With Deskera Today
Try it for Free Now!
How Can Deskera Assist You?
Now that you have understood the importance and benefits of ERP software, the next logical step would be to integrate it into your beverage business. Our ERP software Deskera makes for the best fit for your business. With Deskera books you can simplify accounting of your business, HR processes, and CRM.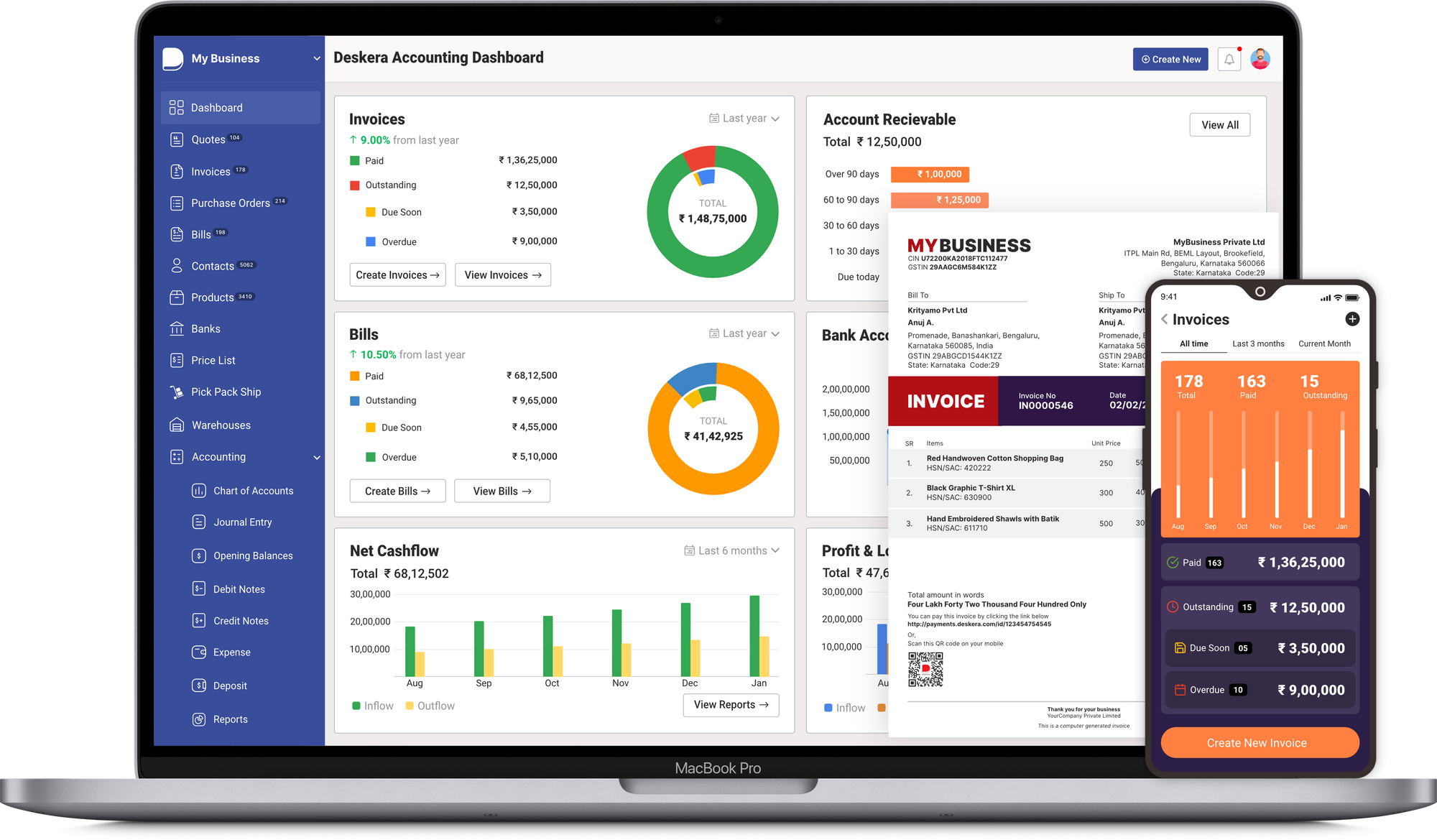 Take a quick look at the video below and find out yourself how Deskera can help you with inventory management.
Key Takeaways
The beverage industry manufactures drinks and ready-to-drink products.
Enterprise Resource Planning (ERP) is a type of software organizations use to manage day-to-day business activities such as accounting, procurement, project management, risk management, compliance, and supply chain operations.
An ERP system works by decreasing the number of resources needed to run the business optimally but still ensuring profitability and business improvement.
ERP software allows sharing of real-time information with your accounting partners.
By making business-critical data easy to access, the cloud ERP accounting software for the beverage industry makes it easy for your team members.
It enables you to track real-time business data, automatically generate reports, and keep your employees updated with the latest information.
The speed at which the ERP software works is inevitably high.
Related Articles: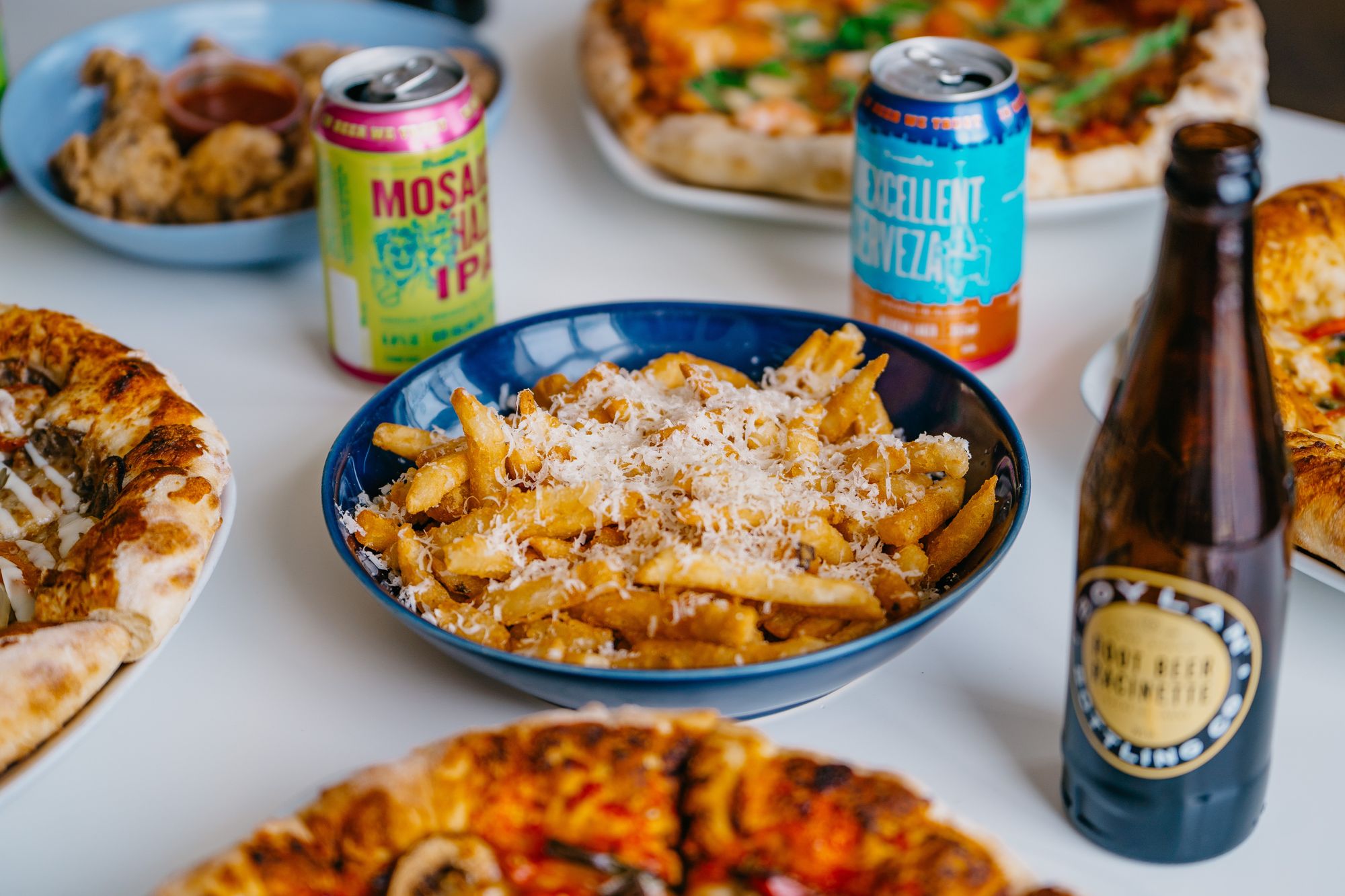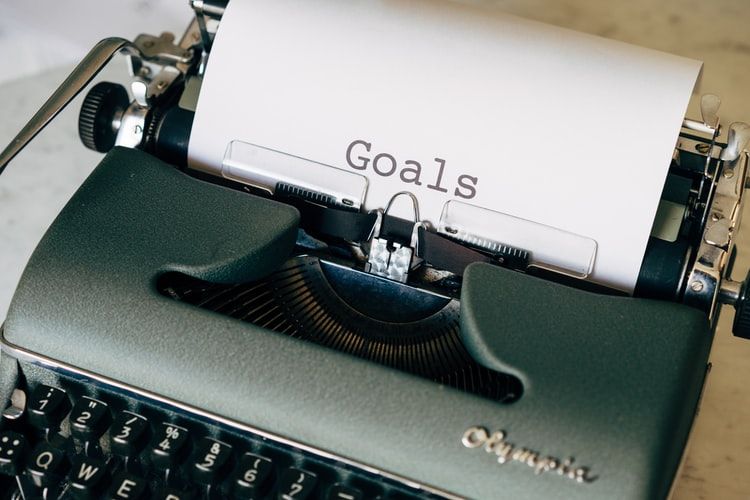 ---
---