"What would be the best way to expand your customer base online?"
"Well, I guess Influencer Marketing would be the best approach!"
"INFLUENCER MARKETING!!?...ISN'T THAT JUST A THING CALLED— INFLUENCER!!?"
"You would love this concept. Let's learn then, shall we?"
I had this conversation with a friend of mine the other day. Of course, Influencer is quite a buzzword these days. However, some traditional brands or small businesses are still trying to figure out what exactly is Influencer marketing.
Interestingly, social media influencers could play a huge role to change the dynamic of your business. And, most important works as a powerful medium to attract customers to your brand or business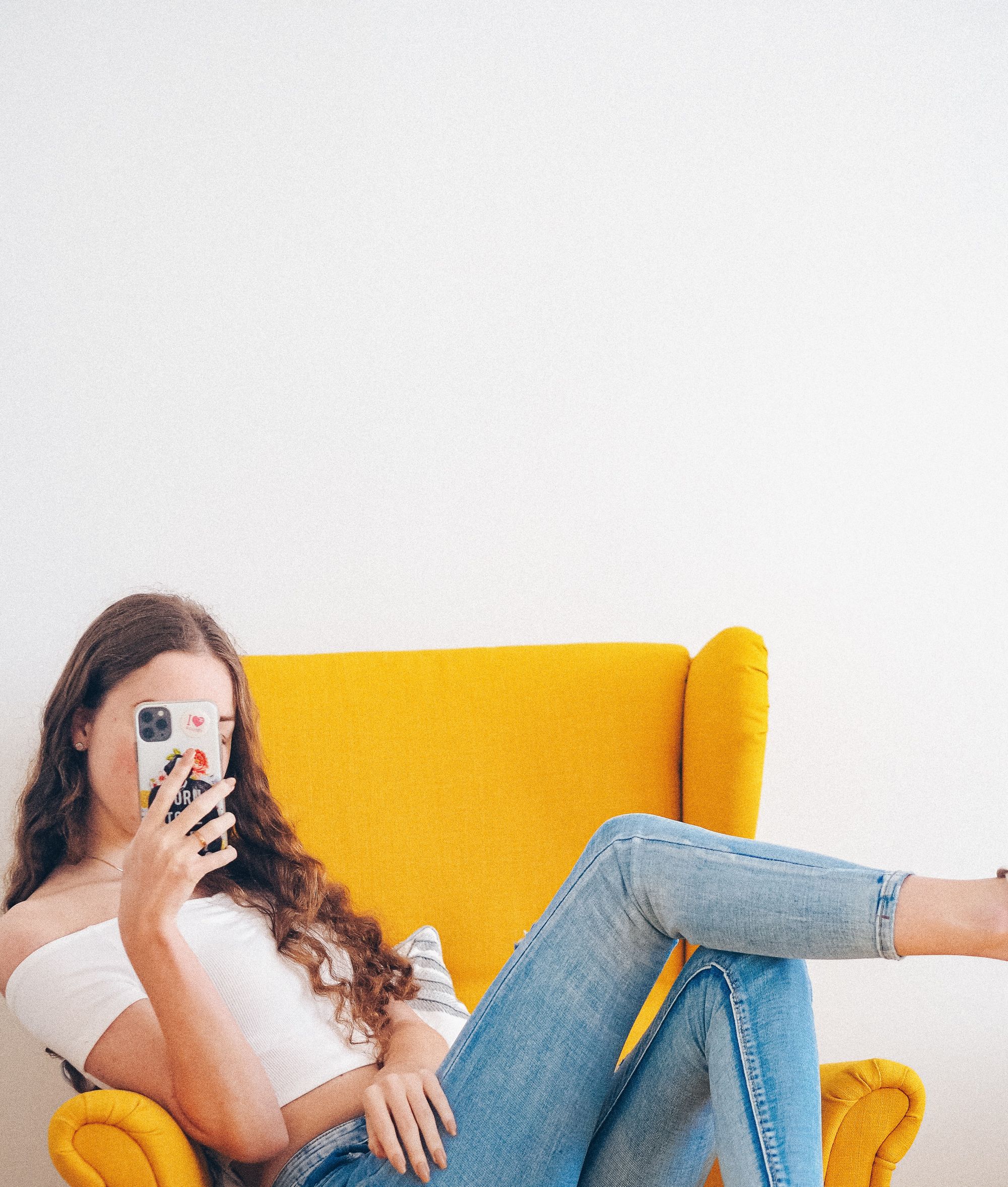 Read this comprehensive guide till the end that will cover all aspects of influencer marketing and how you work with social influencers. Let's have a look at the contents that we'll cover:
Definition of Influencers?
Understanding Influencer Marketing?
Types of Influencers You Need to Work With?
The Reason Why Brands Work with Influencers?
How to Work with Influencers?
Choosing the Best Influencer for Your Business?
Workable Tips to Work with Influencers?
Significance of Boosting Influencer Content?
Right Way to Negotiate With Influencers?
Let's dive in:
Definition of Influencers
An influencer is someone who has:
has the ability to persuade or influence people's purchase decisions due to his or her expertise, knowledge, reputation, or relationship with his or her audience.
Who can develop an interest in something (such as a consumer product) by using social media to promote it.
It's important to remember that these individuals are more than simply marketing tools. Along with it, they're also social connection assets with whom businesses may collaborate to achieve their marketing goals and objectives.
Understanding Influencer Marketing?
Influencer marketing is the most important and viable strategy for marketers to grow business faster. However, before we dive into collaborating with influencers— first we need to clear our basics. So, let's start with understanding influencer marketing.
Influencer marketing, at its most basic level, is a mechanism of social media marketing executed by influencers or content creators. They further endorse or promote your products or services to their large social following. It aids to boost brand visibility and assists in the conversion of followers into buyers.
Influencer marketing is a superior method because social influencers have a significant online audience that trusts them. Furthermore, social influencers' endorsements and recommendations act as a type of social proof for your brand's potential customers.
As a result, establishing a solid relationship with your influencers is crucial to the success of any marketing strategy. Here are a few things you can do to strengthen your influencer relationships.
Research and Approach
Research and investigate influencers before approaching them. It will further help you to save your time and energy or else you may end up with huge numbers of unsuitable influencers. Once you finalize your influencer then you can collaborate with them.
Create Balance
Influencers have their own way of working including creativity. However, sometimes this may end up being a reason for misunderstanding while working on a campaign strategy. Therefore, make sure to avoid such differences and create balance while collaborating.
Moreover, provide your brief and other requirements to them in detail. Clear them with your strategies and blend them with their style. Ultimately, having the right balance with influencers would help you to generate amazing content that will attract a huge audience. It will be a win-win situation for both parties.
Have Patience
Brands obviously want instant results from their campaigns, but influencer marketing takes time. Moreover, you need to offer time for your influencers to curate content, This will further help your campaign as well.
In addition, major results cannot be expected in just a few hours! Make sure you're concentrating on quality rather than quantity. As a result, attempt to maintain some patience.
Types of Influencers You Need to Work With?
We have listed down a variety of influencers you should work with. Carefully read about them and choose what works best for your brand. Let's check:
1. Bloggers
Bloggers and social media influencers have the most authentic and active interactions with their audiences. This is increasingly being recognized and encouraged by brands.
For a long time, blogging has been linked to influencer marketing. On the internet, there are numerous highly important blogs. Furthermore, if a popular blogger promotes your product positively in a post, it may entice the blogger's followers to try it out.
2. Youtube
It is one of the most loved platforms by audiences all around the world. It is obvious that visual representation still stands on the top among the audience.
Moreover, the majority of video creators prefer creating YouTube channels instead of websites. Furthermore, well-known YouTube video providers are routinely tapped by brands.
3. Celebrities
When you watch any ads, then most of them are Celebrities. They were the first influencers. Furthermore, businesses have utilized superstars to sell their products since the gladiators decorated the Roman arenas. Celebrities are also named as 'Mega Influencers' — as they have a huge following base with a variety of interests.
Working with celebrity influencers can be costly for brands, costing up to six figures in certain circumstances. Furthermore, few celebrities nowadays are prepared to associate with businesses in this way unless it's something they already use and appreciate.
To get the most out of celebrities, marketers must make sure that the celebrity is well-known and relevant to their target audience. Remember that brands may observe an increase in revenue after the article is published, but it's impossible to determine how much of an impact a celebrity has on their audience's purchasing habits.
4. Podcasters
It is the relatively most popular and latest online content platform. Furthermore, podcasting began as a mostly independent tool for individuals to get their message out there and develop a community of like-minded people.
5. Thought Leaders
Thought leaders, also known as key opinion leaders (KOLs), are experts in their profession who have extensive knowledge of a specific topic or sector, or who work for a specific company. The audience of a thought leader is far smaller than that of a superstar, and their field is much narrower.
Moreover, it's a great thing because it opens ways for marketers to easily reach their target audience and generate engaging and relevant content.
Examples of thought leaders include:
Academics
Consultants
Industry experts
Journalists
Thought leaders are more effective as "organic" influencers, meaning they are not paid to promote a company but do so because they are genuinely interested in it and its product. Thought leaders are increasingly cooperating with bloggers and content providers by offering quotes or research.
6. Micro-Influencers
It includes common citizens who have become well-known personalities among their target audiences in any sector or niche. Micro-influencers keep a close relationship with their fans and communicate with them more regularly than celebrities, despite their smaller followings.
Micro-influencers can be asked to write an online review, provide a promo code, or feature a product in an Instagram post.
Furthermore, micro-influencers are more likely than superstars to receive product-related questions since they have a strong relationship with their audience. As a result, it's beneficial to provide them with additional information to make this process smoother.
The Reason Why Brands Work with Influencers?
Influencer marketing, regardless of the size of your company, may be a great method to expand your brand's reach.
Influencer partnerships can help with a variety of marketing goals, including:
Statistics that reveal that Influencer Marketing Works:
Check the following statistics that showcase how influencer marketing works out there:
Since 2016, Google has seen a 465 percent spike in searches for the phrase "influencer marketing."
Influencer marketing generates a $5.78 return on investment for every $1 spent.
In 2021, influencer marketing is expected to be worth $13.8 billion.
There have been 1360 influencer marketing platforms and companies established in the previous five years alone.
Influencer marketing is considered an effective type of marketing by 90% of study respondents.
67 percent of brands utilize Instagram for influencer marketing.
What Do Marketers Say?
Budgets for influencer marketing have increased from $8 billion in 2016 to a predicted $15 billion by 2022.
Eighty percent of marketers believe influencer marketing is a good or excellent strategy.
Between the spring of 2019 and the spring of 2020, 200 new influencer marketing platforms and firms emerged.
These statistics clearly state the importance of influencer marketing in today's world. Adopting them for your business could resolve the majority of your issues. And, it will also help to boost sales and revenue along with attracting audiences around the globe.
How to Work with Influencers?
We have provided a detailed description of how you can work with influencers. Make sure you follow these listed points to effectively take your brand campaign towards success. Let learn:
1. Select the Right Platform
The first and foremost step to start with is to select the right platform channels. Moreover, these platforms will be your primary source to target your social media campaigns. As it's quite obvious that not all influencers are present on every platform. Therefore, you have to come up with a strategy.
Suppose, if you selected any Instagram influencer, then you have to stick with strategies associated with Instagram. Remember that all social media channels have different kinds of content and strategies. Therefore, you need to work accordingly.
2. Choose the Relevant Niche
Search for niche influencers to collaborate with on an influencer marketing platform. Moreover, choosing which influencers to work with can be complicated when there are so many to choose from.
In addition, you may filter down the influencers who are relevant to your brand by keeping your brand, product, and social media goals in mind.
Examine whether the influencers you choose have a sizable following and are relevant to your brand's niche.
3. Conduct Detailed Research
Once you've identified a few potential influencers, it's critical to perform extensive study on them. You've probably figured out how many followers they have and what their niche is, but that's not enough.
Moreover, examine and evaluate their content thoroughly to determine its uniformity and quality. This will assist you in determining their content type and level of engagement. Here's a small checklist for your reference:
Is the quality of their content up to par?
Are they interacting with their viewers?
What type of response do their posts get? And so forth.
Also, look at their previous brand collaborations and the quality of their following.
4. Decide and Finalize your Budget
The budget for your influencers will be determined by the size of your campaign. However, make sure you are well-versed in the market before quoting an amount to your influencer.
Note that the rates of most influencers are determined in advance. However, they may change based on the needs of your campaign. Furthermore, the budget is also determined by the type of influencers you select. It is worth noting that celebrity influencers will obviously charge more than other influencers.
Nevertheless, it's usually a good idea to group influencers into distinct categories. Not only does this increase your reach, but it also saves you money.
5. Look for Influencers
You need to start searching and approaching Influencers once you've selected them. Moreover, you must determine whether the Influencers you have chosen are willing to collaborate with your brand.
Make sure each Influencer receives a clear and detailed message. Remember that sending mass emails or messages to influencers is not a good idea. However, it's a good idea to send them a tailored note explaining what you're hoping to accomplish with the campaign.
6. Set Campaign Objectives and Briefs
Once your Influencer partner has given his or her approval, you can begin creating marketing briefs. Make sure to know what type of content would you like these Influencers to create? Who would be your target audience? What will the campaign's duration be? What are the goals and deliverables?
Have a detailed and clear answer to all those segments before you select an influencer. Further, you should convey your strategies and plans to them as well. It will help them to get an overview of your campaign.
7. Product Reviews
No one wants to purchase products without having solid reviews. And, this is where influencers work as a medium to showcase and evaluate your product reviews. In addition, it helps to build the trust of the audience and compel them to purchase them.
Therefore, you can send your products to your Influencer partners for reviews. In addition, you can ask people to conduct live reviews, video reviews, or any other format you like, depending on your social media goals.
8. Discounts and Giveaways
Everyone loves discounts and giveaways, isn't it? Moreover, this strategy effectively works to grab the audience's attention and engage with the brand's products and services.
In addition, make sure to use influencers to promote freebies and contests. Because Influencers have enormous followings, contests and giveaways like this are a great way to increase brand visibility.
Ultimately, winners of such competitions may be given freebies or special vouchers for your products. This strategy works magically to have the audience's attention.
9. Right Use of Social Media
Allow a social media influencer to take over your account. For example, your Influencer partner may take over your Instagram stories and posts. You can also make them live by logging into your account. Alternatively, you may have them take the audience behind the scenes.
Further, you may market your company in a variety of methods. In fact, you can let your Influencer partners use their imaginations to come up with new ways to sell your business.
Aside from these options, you may use profitable Influencer-brand partnerships to find new ways to sell your brand. Moreover, you can focus on fresh and original content development ideas that will assist promote your company because influencers are essentially content providers.
In addition, you should send precise campaign briefings to your Influencer partners for successful collaboration.
10. Track and Monitor your Progress
You must track the return on investment of your Influencer marketing campaigns if you want to get the most out of them. In order to keep your campaigns going well, you need to know how they're doing.
Use solid social media reporting software to generate reports on your Influencer marketing efforts. Further, use the report's data to design more effective campaigns and make adjustments as needed.
Choosing the Best Influencer for Your Business?
Finding the proper influencers is typically the most challenging task for firms operating their campaigns in-house.
Fortunately, the expansion of influencer marketing in the past few years has resulted in the creation of a slew of new platforms and firms that can assist businesses in identifying influencers and developing successful campaigns.
Furthermore, it becomes a daunting process to choose the right influencer for your campaign. Therefore, we have listed some of the crucial points that will guide you to choose the right influencer for your brand campaign. Let's check:
1. Understand your core purpose
You might have to answer certain questions to analyze what exactly you are looking for. We have resolved this confusion. Moreover, following we have listed some sample questions for your reference. Let's see:
What are your leading social media targets?
Will you collaborate on a social media takeover, a product endorsement, or a creative initiative with your influencer?
Will you enlist the help of influencers to increase brand exposure, sales, engagement, or website traffic? And so on.
Analyzing such questions would help you to reach your core campaign process and choose the right influencer.
2. Research is a Must
You can use hashtag searches to find influencers that would be a suitable match. Moreover, you can use tools like Upfluence or Heepsy to find influencers by defining target keywords and attributes.
Moreover, you may also find out more about the influencer, including their social media profiles. You may also find influencers by searching for the following terms on your favorite social media platforms:
Who are the most well-known influencers in your sector?
Who are your competitors' influencers?
What influences does your audience pay attention to and react to?
Although agencies can assist you in hiring influencers and developing viral campaigns, finding and hiring micro-influencers (those who have 1,000- 100,000 followers) does not require the use of an agency or influencer network.
Interestingly, large and enterprise-level companies hire macro- (those who have 100,000 - 1 Million followers). Experts in mega-infrastructure projects, on the other hand (those who have more than 1 million followers).
3. Monitor Mentioned Brand
Monitoring brand mentions can help you find superfans who could be great brand ambassadors or influencers.
Moreover, you need to keep an eye out for micro-influencers and superfans to find people who are enthusiastic about your company and can act as influencers. In addition, you can use certain monitoring tools such as Sharelov and more.
4. Monitoring Influencers
Keeping tabs on influencers is the most crucial aspect of choosing the right people to represent your brand. Furthermore, it allows you to regularly assess their postings to ensure that their audience is engaged and that their personality is a good fit for your business.
Monitoring can also help you avoid influencer fraud, which occurs when an account has a large number of followers but no real authority over them.
To avoid fraud, keep an eye on potential influencers for a while before hiring them, evaluating their interaction, and viewing data with their material.
You may check out influencer content. Also, you can read through their posts while checking analytic summaries on the same page using the monitoring tool.
You can then tap on any post to acquire further information, such as:
Impressions
Number of likes
Number of comments
Engagement rate
Number of shares
Number of engagements
Take the time to monitor influencers before hiring them since fake influencers can harm your campaign and cost you money.
Workable Tips to Work with Influencers?
There are a few best practices to follow if you want your influencer marketing campaign to succeed. Here is a list of workable tips to work with influencers. Let's check:
1. Prioritize 'Relevance' over 'Popularity'
It's simple to discover the person with the most online followers and send them a pitch. But that would not be the best option. Furthermore, you should focus on relevance rather than popularity to find your ideal influencer.
Influencers are very protective of their fans, and they will turn down offers that are obviously unsuitable.
Consider the niche of your influencer and whether they're a suitable fit for your brand. Moreover, it improves the likelihood that they will listen to your proposal and that the audience will respond positively.
Furthermore, make your presentation more personal so they understand how much you appreciate them as persons, and make it apparent that you are also delivering value to their audience.
2. Keep your options open
"Don't put all your eggs in one basket" — you sure might have heard of this quote. Well, it applies here as well.
It is not mandatory that if the influencer is well-known in your field, then everyone in that field agrees with them. Moreover, it's true especially for micro-influencers, whose small followings define them. As a result, you must keep your alternatives open and refrain from relying solely on influencers.
Therefore, it's not a good idea to put all of your options in one basket. Just because an influencer is well-known in your industry does not indicate that everyone in that industry agrees with them. This is especially true for micro-influencers, who are defined by their small followings.
Nevertheless, you should seek a large number of influencers to broaden your campaign's reach. Also, you'll also be able to acquire numerous opinions on your brand and demonstrate value in new ways by engaging varied consumers.
3. Evaluate and determine your Campaigns Objectives
The first and foremost step is to establish your marketing objectives. The more precise and quantifiable the data, the better. Perhaps you want to enhance conversions, grow your brand's following, or establish yourself in a new market.
After that, start looking for influencers who can assist you in achieving your objectives. Examine the content they produce and how they connect with their users. Will they assist you in meeting your objectives? If that's the case, you're set!
4. Give Freedom to Influencers
Do not try to control how the influencer creates the content. It's the influencer's channel, his or her audience, and his or her name. You're just going with the flow. The influencer should have creative control over the sponsored content's direction.
However, you should establish guidelines. Standards of conduct, timeliness of sponsored postings, and the type of reactions an influencer should have when engaging audiences are all important factors to consider when defending your brand.
Influencer marketing is a divisive topic among marketers, with both proponents and detractors. In actuality, the efficiency of influencer marketing is determined by how well you use it.
In addition, be vigilant when it comes to influencer marketing. Therefore, carefully plan your approach, identify your objectives, and select your influencer partners. Do your homework and keep your expectations in check. Test, test, and test some more, then make adjustments to your strategy based on your findings.
You might be able to become an influencer yourself if you can apply this regularly and build on your success.
Significance of Boosting Influencer Content?
In most cases, an influencer post tends to lose organic impact in less than 24 hours after it is published. It's currently tough to link influencer interaction to an off-site conversion on Instagram.
You may promote a CTA overlay straight from an influencer's account to the influencer's followers. In addition, you should also focus on additional audiences such as lookalike, engagement, and lists by deploying it directly from the influencer's account. This allows us to direct engagement away from Facebook and Instagram and toward a point of sales, such as your Amazon listing or website.
Ultimately, analyzing the efficacy of an influencer post is challenging due to the lack of a clear CTA and attribution. We can use Facebook Pixels and UTM tags to track traffic sources to CTA links. Ultimately, this gives us a good indication of the impact of each post on your sales.
Right Way to Negotiate With Influencers?
When approaching a micro-influencer, keep in mind that the vast majority of them are regular people with full-time jobs who blog or post for fun. Despite their modest followings, micro-influencers have a greater influence on their followers' purchasing decisions than most celebrities.
Before contacting micro-influencers, use caution and spend time getting to know them on social media.
Furthermore, dealing with a PR or influencer firm to negotiate terms and pricing with macro- or mega-influencers is preferable.
Moreover, when working with any type of influencer, there are various factors to consider, including:
Campaign objectives
Compensation and perks
FTC guidelines
Content and campaigns
Keep in mind that — influencer fees and payments differ — based on the platform
How Deskera Can Assist You?
Whether you are a sales manager or running your own business, there are tons of duties and responsibilities that you have to fulfill. Using the Deskera CRM system, you can manage your contacts, leads and sales deals. You can use the CRM system to manage all customer data and manage your leads, sales negotiations and deals.
Doing so will help you to save the time taken in transferring customer data between the different systems. Having a good CRM system will help you manage your financial and sales reports and be prepared to kick-off your meetings.
Deskera can also assist you with real-time updates about your business like cash flow status, customer satisfaction, inventory management, sales, purchases, purchase orders, customer tickets, customer satisfaction, managing leads, revenues, profit, and loss statements, and balance sheets.
Moreover, it would also help in integrating sales methodology across different platforms onto one system so that you have a consolidated list for email campaigns, leads management, and sales pipeline to mention a few.
It will also help you to sync between your orders, payments, taxes, refunds, product variants, sending out invoices and reminders, facilitating invoice management, and even undertaking follow-ups and advertisement campaigns.
Such a consolidated platform will help you to improve your sales through building effective sales compensation plans and also facilitate faster and well-informed decision-making. It will help you in strengthening your opportunities and being braced for the threats.
Deskera books and Deskera CRM will also be able to ensure the highest customer satisfaction and thereby an increase in net revenues and net profits.
Try Deskera For Your Business Today
Sign Up For Free Trial
Final Takeaways
We have finally reached the end of this detailed guide. We have summarised some crucial key points for your future reference. Let's learn them:
Influencer marketing is the most important and viable strategy for marketers to grow business faster.
Influencer marketing is a superior method because social influencers have a significant online audience that trusts them.
The first and foremost step to start with is to select the right platform channels. These platforms will be your primary source to target your social media campaigns.
The budget for your influencers will be determined by the size of your campaign. However, make sure you are well-versed in the market before quoting an amount to your influencer.
You must track the return on investment of your Influencer marketing campaigns if you want to get the most out of them.
To avoid fraud, keep an eye on potential influencers for a while before hiring them, evaluating their interaction, and viewing data with their material
Related Articles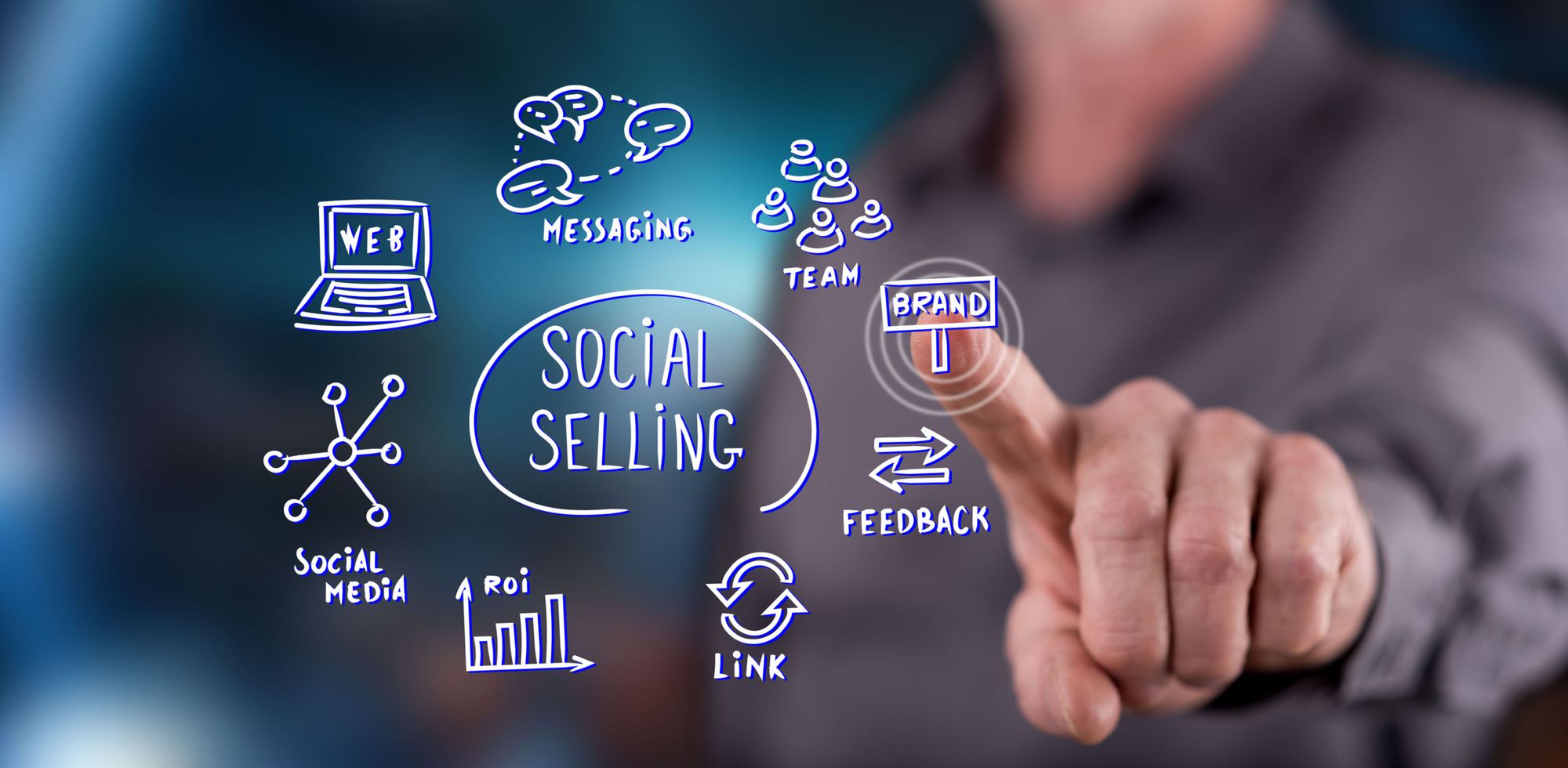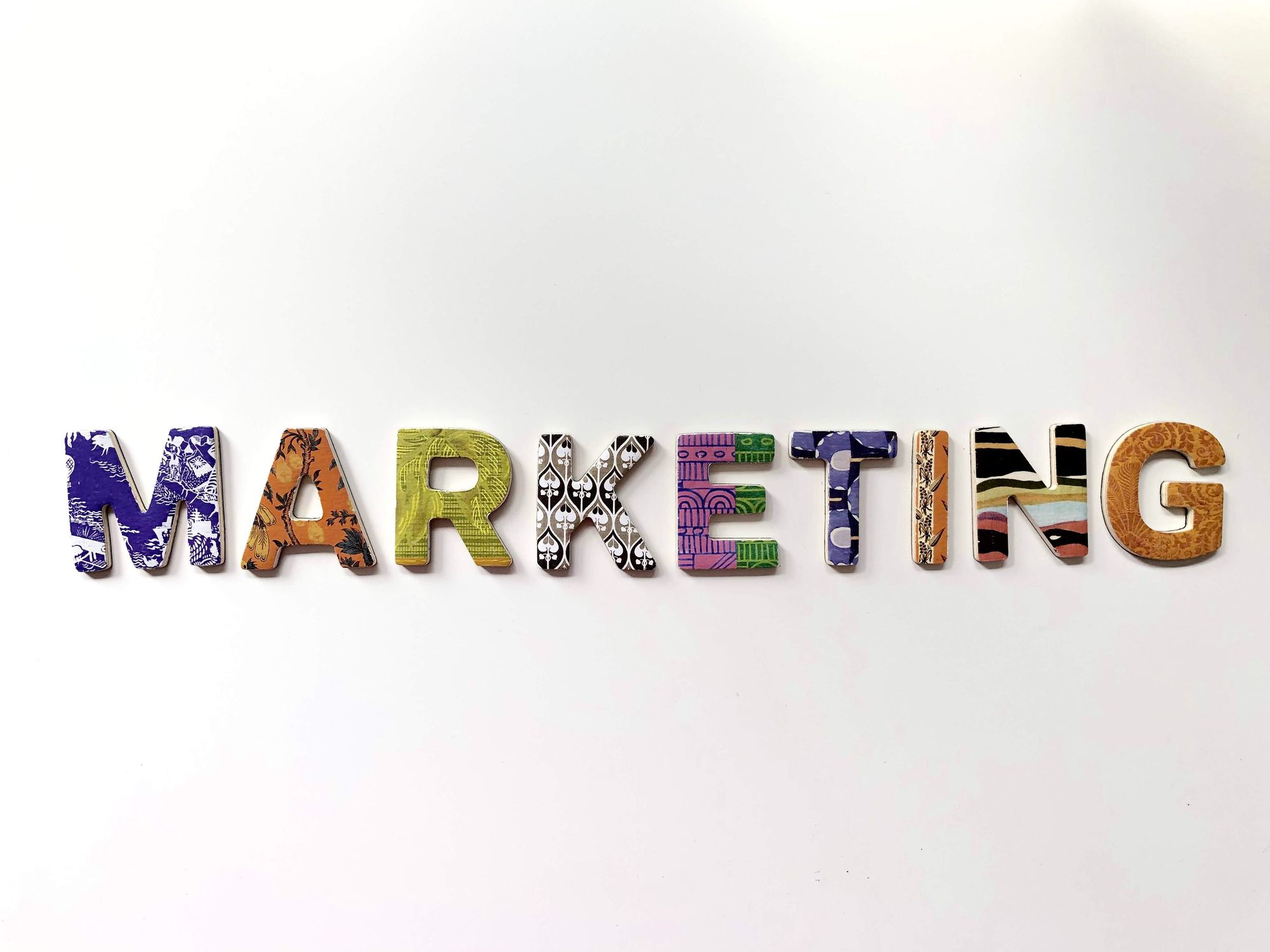 ---
---