Every person in this generation who knows of the internet knows what E-commerce is. The Covid-19 pandemic has completely changed the e-commerce dynamic in 2021. The covid lockdown has accelerated the e-commerce industry's growth exponentially.
This was not the first time that the people were experiencing eCommerce. Rather, eCommerce has been around for quite some time and it has been growing ever since. The growth in the eCommerce industry is growing strikingly and is expected to grow further.
Across the globe, people are shifting their buying habits, and the lockdown has forced people to depend on online buys. Companies that have previously started with their e-commerce journey have already experienced an expansion in the midst of retail downgrade. Meanwhile, covid has accelerated many retail companies to shift to online sales.  More businesses are joining the e-commerce business revolution than ever before.
In this article we have helped you understand what eCommerce is, its benefits and some great examples to encourage you. So, let's get started.
By the end of this article you will have insights into:
What is eCommerce?
Benefits of eCommerce.
Tips to start your eCommerce site.
Examples of eCommerce giants
How can Deskera assist with your eCommerce site?

What is eCommerce?
A simple definition of eCommerce is that, E-commerce is the buying and selling of goods or services via the internet, and the transfer of money and data to complete the sales. It's also known as electronic commerce or internet commerce.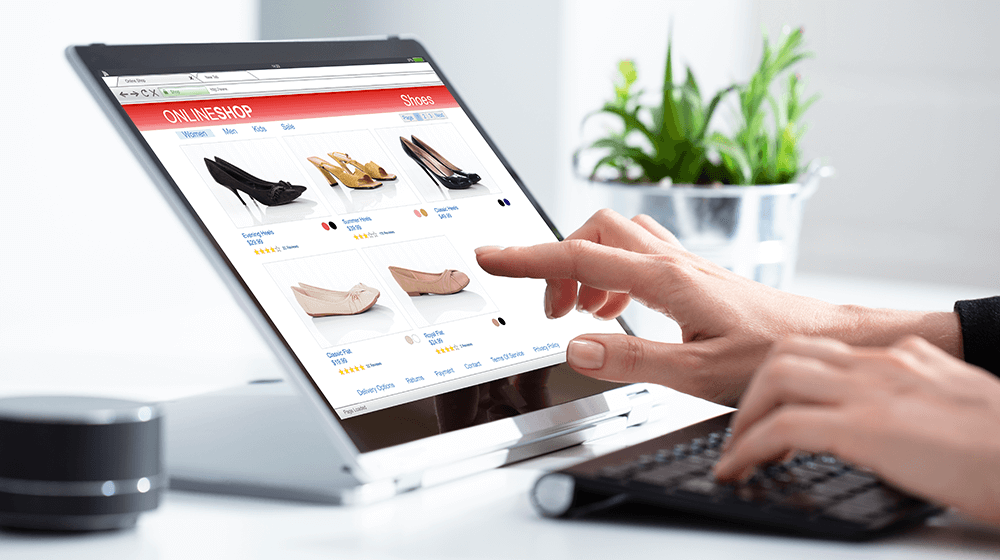 What you must know is that eCommerce is not just of one type but many. Here are the types of eCommerce that you must know about.
5 Types of eCommerce
Business to Consumer (B2C)
Business to Business (B2B)
Direct to Consumer (D2C)
Consumer to Consumer (C2C)
Consumer to Business (C2B)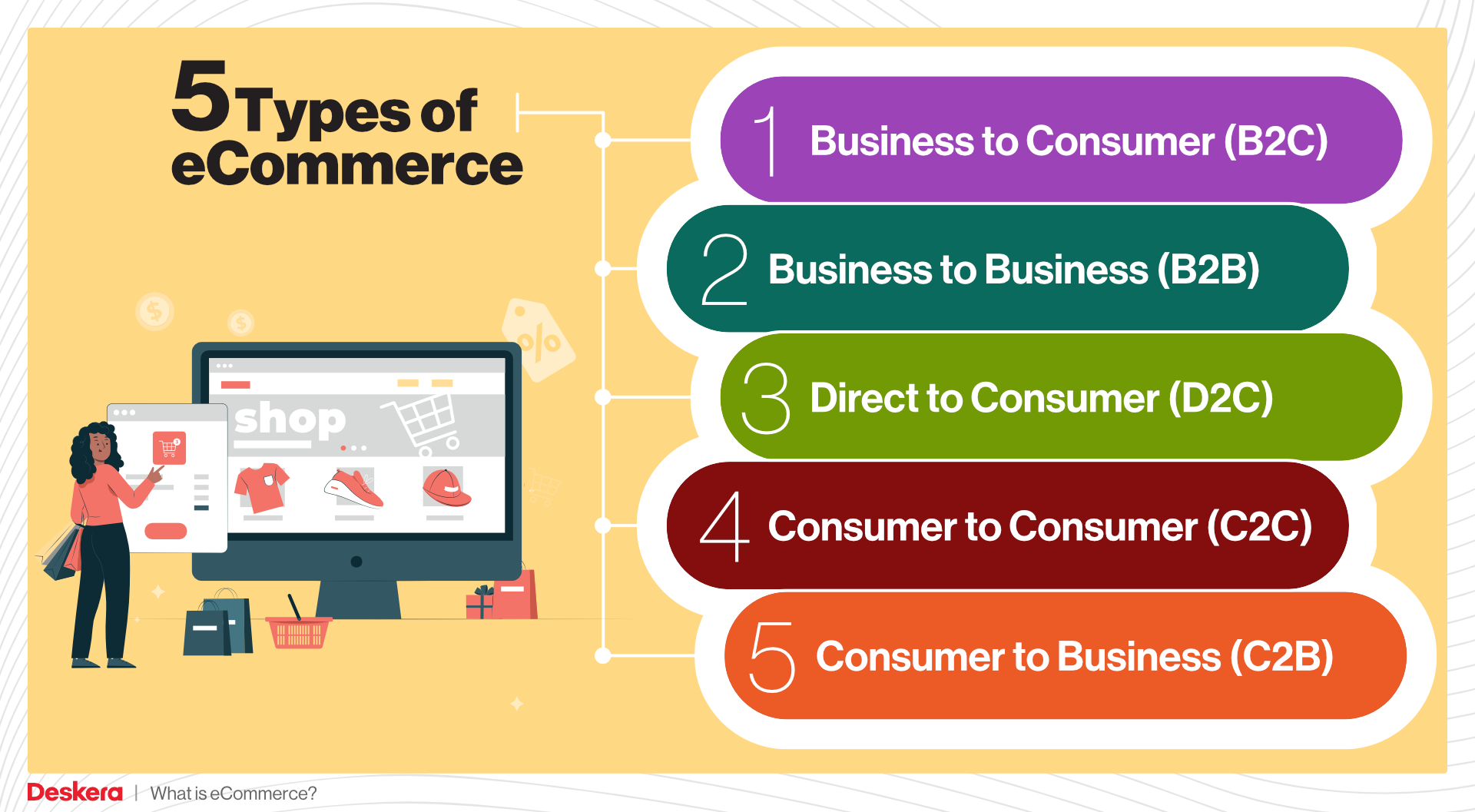 Business to Consumer
B2C eCommerce business is the most well-known eCommerce business model. Business to customer implies that the deal is occurring between a business and a buyer. As simple as buying a table from an online store. Similar to how you go to a shop physically to buy something.
Business to Business
This type, business to business eCommerce B2B alludes to a business offering a decent or administration to another business, similar to a maker and distributor, or a wholesaler and a retailer.
Ecommerce based Business to business isn't customer confronting, and generally includes items like raw materials, programming, or items that are joined. Producers additionally sell straightforwardly to retailers through B2B online business.
Direct to Consumer
Direct to Consumer eCommerce business is the freshest model of eCommerce. D2C implies that a brand is selling straightforwardly to its end customer without going through a retailer, merchant, or distributor. There is no middle man in this type of eCommerce business.
Today you have not just big, established, online sellars, but even Instagram, Snapchat, and Facebook, are doing a direct to consumer eCommerce business.
Consumer to Consumer
C2C web eCommerce business alludes to the offer of a decent or administration to another purchaser. A popular example of this type would be OLX or eBay, where one customer can sell its products to the other and most certainly this deal between the customers is done online.
Consumer to Business
Consumer to business is the point at which an individual offers their administrations or items to a business organization. This kind of online deal is majorly cracked between influencers, freelancers, writers, editors.
These are the different types of eCommerce businesses that you must know about. As a business owner, B2B, B2B, D2C are your main area of business. Now let us get to the crux of the article- Benefits of eCommerce.
Benefits of eCommerce
For all that you have learnt so far about eCommerce, you must have understood that there are definitely a plethora of benefits that will work in your favor.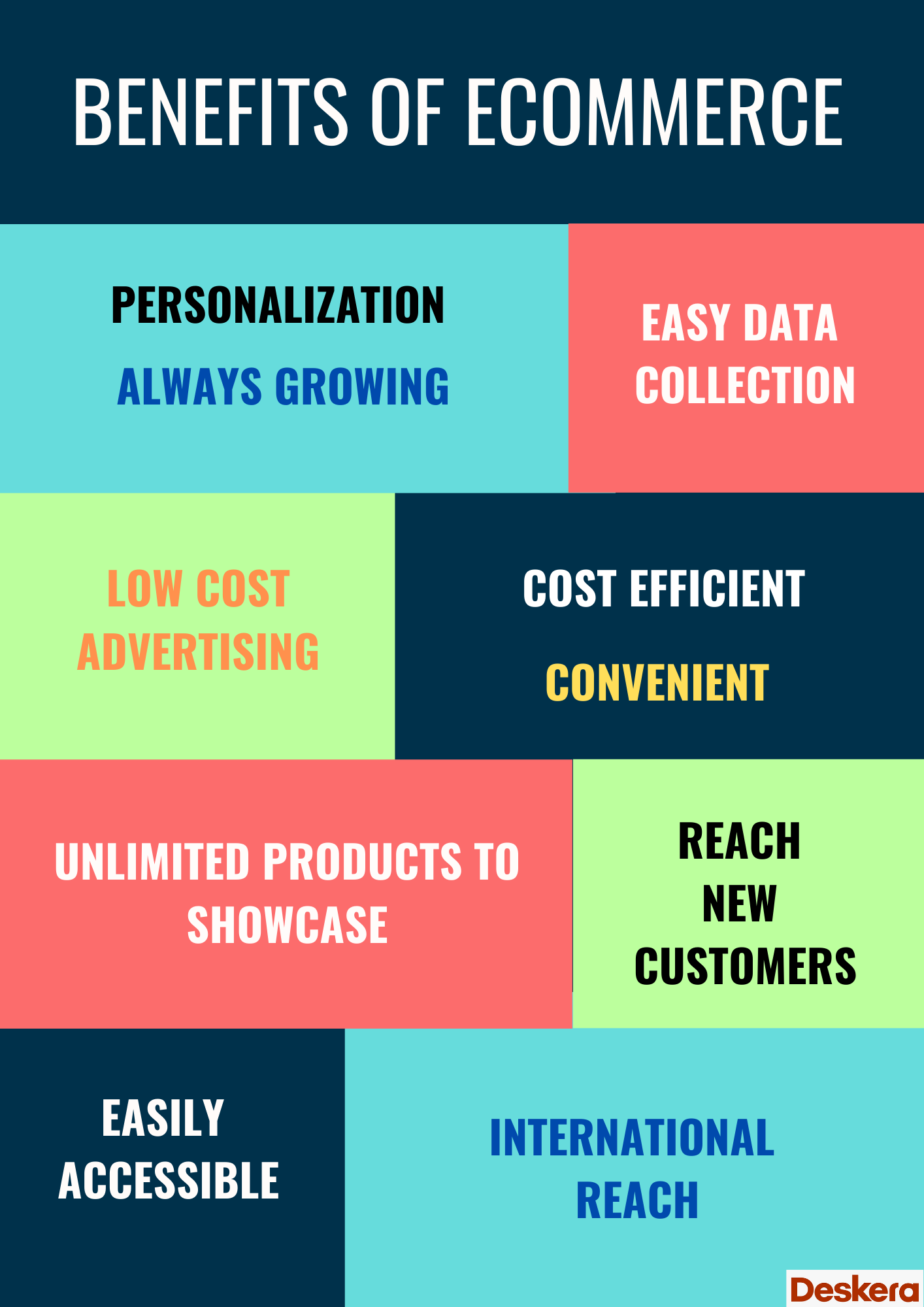 Personalization-Customization
Research shows that 80% of customers are prone to buy from a business on the off chance that they can offer customized support, and 90% discover customized messages engaging.
The people who show interest in personalization likewise have a higher propensity to be the brand's most important customers. These outcomes show how much contribution customized customer assistance can help to speed up a brand's deals and notoriety.
Some normal sorts of personalization including limits/advancements, unwaveringly programs, modified interchanges, or suggestions.
Cost Efficient
Opening a store is costly. You need to pay lease, outfit the space, get the gear you need, and recruit representatives to work in it. The all out dollar cost will rely upon how much space you need and where you need to open your store, however it will run you no less than a couple thousand dollars to begin and afterward lease and progressing costs from that point.
Starting a business on the web, then again, is substantially less costly. In the event that you as of now have a customer base and need to work out a custom site, you'll presumably pay a couple thousand dollars for the coding and working of that site.
In case you're simply beginning, you can search for a "facilitated" arrangement. That implies the site's online business capacities are as of now constructed and you simply need to redo your data.
Easily Accessible
Customers shopping in an actual store might struggle figuring out which passageway a specific item is in. In online business, customers can peruse item class pages and utilize the website search to discover the item right away.
International Reach of Your Products/Services
When you are selling your goods only at your physical store then your audience is limited to whichever city, country you are based in. However, it is not the same in eCommerce. Your reach is much wider.
By wide we mean across nations, over the seas. You can sell your products to an international brand, and your consumers are sitting in a different country.
Low Cost Advertising
With eCommerce business, organizations save a lot of cash and time on publicizing. No requirement for printed indexes. On account of the benefits of eCommerce shopping, you can genuinely flaunt your item - effectively, rapidly, inventively and moderately.
For instance, by means of site recordings, pictures, infographics, Google Adwords or online media - either through free natural posts or through paid advertising. Likewise, marking is more reasonable with eCommerce business.
On the web, your logo can be made without help from anyone else or an expert visual architect, yet it's as yet less expensive than assembling a genuine actual logo.
Easy Data Collection
On the off chance that organizations wish to accomplish an uncommon customer experience, they essentially need customer's information. It uncovers every one of their preferences, abhorrence and necessities to tailor the best items, administrations, crusades, or even uncommon eCommerce business customer support.
Online world is a goldmine of information experiences that you could never get in physical stores. During buying or buying into limited time materials, customers give their name, telephone numbers, email addresses, segment information and then some.
You may then examine these details in insightful instruments, like Google Analytics. This amassed data can likewise assist with retargeting publicizing to draw in drives who haven't bought at this point, or to email potential customers that left your store prior to buying, advising them that their "shopping card" is full.
Reach New Customers
Regardless of whether they don't generally buy, around 87 % of individuals start their shopping venture on the web. They are pursuing, exploring costs, contrasting various administrations, etc. These are for the most part your expected customers.
While physical shops are pretty much close to their area, if there should be an occurrence of online business stores, no topographical lines apply, which altogether augments various business leads. You can offer to anybody on the planet, by a solitary snap on your site.
Organizations may likewise utilize various channels for connecting with a special crowd. Via online media, you get an opportunity to track down an entirely different socio economics.
These leads would likely never arrive at your business through a web index, since they are not effectively searching for your item, however they might do as such subsequent to finding you via online media.
Always Available - Never Lose Your Customer
How long a day a store generally opens? For a physical store, their nearby time might rise to the deficiency of certain customers. However that is not an issue with eCommerce organizations. A customer can go to an online shop, buy an item and have the request handled rapidly, paying little mind to the time.
Online shops can have their things bought at 1 AM or 10 PM, and every one of the orders are recorded in their framework naturally. This diminishes the instance of losing customers for organizations.
Convenient
The main reason customers shop online is for the fundamental explanation of comfort. So it's pivotal that organizations can offer a consistent shopping experience through their site.
This covers numerous viewpoints when an individual responds with an eCommerce site – regardless of whether it's simple for them to discover an item or data, cooperate with page components, analyze things and checkout.
With the rich provisions of current eCommerce stages, organizations can fulfill their customers as long as they have a very organized site. The development of eCommerce shopping likewise prepares for m-business, when customers can shop directly on their telephones.
Advertisers foresee that by 2021, m-business' offer in eCommerce will reach 72.9% worldwide. Shops that permit purchasers to shop on numerous gadgets can accomplish higher deals.
Have Unlimited Products to Showcase
With product page, you can enter as much data about your item as you like. Additionally, online sites have a lot of room to feature item variety, from shadings to subtleties, sizes, materials, which are all very difficult to execute for actual stores.
Not just that, eCommerce organizations can share items on their online media, where customers might discover motivation from different purchasers and feel more associated with a brand.
Always Growing Upgrading
As innovation keeps on improving, you'll discover more approaches to smooth out your business measures — setting aside your time and cash. With an actual store, there can be restrictions to what innovation can do.
With online business, you'll discover a scope of applications and incorporations that assist you with showcasing your items, further develop group joint effort, and give quicker customer care and enhance customer experience, engagement both.
These are some of the very compelling benefits of eCommerce, aren't they? To help you start your eCommerce business we have a list of tips to help you excel in your business.
Tips to Start Your eCommerce Business
Rome was not built in a day, it takes time, strategy and some tips to make sure you are starting on the right foot with your business.  So, here is a list of tips for you that you can use to start and build your online eCommerce business.
Handpicked Offers for Customers
Maybe we are repeating ourselves by saying that customers prefer eCommerce shopping for convenience but it is important to bring it back. Customers shop online for its benefit.
Furthermore, they would see the value in it on the off chance that you can offer additional advantages like free transportation, restricted time offers, or clear return and discount approaches for online buys.
As 49% of US customers replied in a study they deserted the truck as a result of the great additional expenses.
Sell the Products on the Right Platforms
There are so many platforms meant for selling your products online, but picking the right platform to promote your business is one of the principal choices you'll have to make. A vigorous platform would upgrade your site execution to connect with customers.
Shopify and WooCommerce are probably the most popular eCommerce platforms. They offer shifted plans to suit distinctive business types.
Simplified Checkout Process
You don't need customers to fill their trucks with numerous things and forsake them without a second to spare. Yet, many stores don't have the foggiest idea about the primary driver of this issue might be because of their convoluted checkout measure.
As per Baymard, 24% of US customers forsake their trucks since they were approached to make a record, and 18% left due to the long checkout measure.
Highlight Your Products Amongst the Thousands
Pictures and recordings are extraordinary approaches to upgrade your items. One of the issues of shopping on the web is customers can't actually contact the item, so you need to dispose of the bother with evidence. Other than pictures and recordings, have a go at including significant subtleties.
Build Your eCommerce Website with Deskera
One shop stop for all eCommerce related tasks
Now that you have gathered both the benefits and tips to start your eCommerce business, we have a list of examples of eCommerce giants for your better knowledge.
Examples of eCommerce
Let us look at some of the examples of top eCommerce companies:
Amazon
We had to start with Amazon, a worldwide favorite. Amazon.com Inc. is perhaps the best illustration of a flourishing online business that at first started as a retailing stage, notwithstanding, with the progression of time; they moved their tasks on the web and became one of the biggest eCommerce business platforms on the planet.
They are situated in Seattle, Washington (USA) and was established in 1994 by Jeff Bezos. It became one of the primary American online businesses to sell products on the web.
At first, Amazon.com was considered as an online book shop. Notwithstanding, with time, they have broadened their market reach in an assortment of business circles by adding items like electronic contraptions, programming, DVDs, computer games, music CDs, MP3s, clothing, footwear, healthcare items, and so on.
Amazon.com upholds and works retail sites for different famous associations, including Marks and Spencer, Lacoste, the NBA, Bebe Stores, Target, and so on. Additionally, Amazon is likewise one of the first eCommerce business sites to set up a partner advertising program.
These days, Amazon.com creates 40% of its deals from a grounded partner program where members sell the merchandise on their own site.
As per the exploration directed in 2008, Amazon.com pulled in almost 615 million online customers every year. Their most well known component is their item survey framework that permits any customer to present their audit and rate the item on a scale from one to five stars.
Shopify
Shopify is a membership based eCommerce website. It offers a subdomain and a facilitating space for your eCommerce business store and you can likewise connect your own area name too.
Its assortment of provisions incorporate items from the board, request the executives, different installment doors, essential customer the executives, limitless data transfer capacity, 100+ expert topics and a huge number of Shopify applications.
It is a dynamic stage which additionally permits you to alter HTML and CSS straightforwardly. You can likewise get your hands on reports dependent on deals and store movement. Also, you can without much of a stretch deal limits, gift vouchers, and coupon codes with the assistance of Shopify.
eBay
eBay began as an online sales management firm during the 90s for individuals to offer collectibles and utilized products to each other. Today, 80% of things sold on the stage are new, and 89% of things are sold at a decent cost.
eBay is finding ways to make its foundation look and work more like Amazon. It's reassuring for vendors to offer free ensured 3-day transportation. It's consolidating item postings from vendors with a similar thing, empowering buyers to track down the best cost all the more without any problem.
It additionally dispatched a Best Price Guarantee, offering customers a 110% discount on the distinction between a thing they purchased on eBay and an indistinguishable posting on a contenders' site.
eBay is working increasingly more like a business-to-buyer retailer rather than a commercial center for different organizations. The moves are beginning to pay off. GMV development (on a cash unbiased premise) began speeding up in 2018, becoming 7% in the main portion of the year.
While eBay pivots its GMV development, it's likewise attempting to expand its overall revenue. It moved to moderate installments itself by beginning to cut binds with previous auxiliary PayPal.
The organization will deal with the entirety of its installments in-house by 2021, which the organization hopes to offer critical benefit to merchants on the stage. That could bring about both higher benefits and better GMV development.
Walmart
Walmart is the world's biggest physical retailer, producing income of almost a large portion of a trillion dollars each year. In any case, simply a little piece of that income comes from online deals.
The organization has been putting vigorously in eCommerce business in the course of recent years. It obtained Jet.com in 2016 alongside a line of little U.S.- based eCommerce business organizations.
It's additionally quickly growing its online basic food item tasks following Amazon's huge drive into food in 2017. Therefore, Walmart has seen solid online deals development over the recent years.
It produced $11.5 billion in deals in the U.S. in 2017, and it hopes to hit 40% online deals development this year. Walmart's latest online business speculation is its procurement of a 77% stake in Flipkart, one of the main eCommerce business organizations in India.
The move puts Walmart in a dead heat with Amazon in India, one more market where Amazon has developed to overwhelm local contests. India holds gigantic development potential for online shopping, and Walmart's Flipkart stake gives it huge openness to the market. Walmart says Flipkart's GMV in 2017 was about $7.5 billion.
Walmart has to a great extent developed its eCommerce business deals through acquisitions and the extension of basic food item pickup and conveyance. The acquisition of Flipkart obtained critical development in one of the quickest developing eCommerce business markets on the planet,.
Flipkart
Singaporean eCommerce business player, settled in Bangalore, India, as of late offered a significant stake to Walmart. The eCommerce business organization at first broke into the online retail space by selling books, yet in the long run changed into undeniable retail deals and became one of the pioneers of eCommerce selling in India.
In the principal half of 2020, Walmart Inc drove a $1.2 billion interest in the Flipkart Group, pulling the organization to $24.9 billion.
Alibaba
Albeit this eCommerce goliath has an uncommon fortification in China, the third-greatest market on the planet, Alibaba is consistently developing to infiltrate different business sectors and make a worldwide name for itself. Jack Ma established Alibaba Group Holding Limited in 1999.
The organization has its base camp in Hangzhou, where Jack branched out by making sites for little organizations during the '90s. Today, the organization works on both Alibaba.com and 1688.com.
Alibaba.com handles worldwide exchanges, while 1688 is prevalently associated with Chinese exchanges. A critical selling factor for Alibaba is that it obliges purchasers as well as retailers too.
The organization's center activities fall under Taobao, Tmall, and AliExpress. Taobao is the organization's biggest commercial center and handles the purchaser-to-customer business in China.
Tmall is responsible for the business-to-purchaser market in China, while AliExpress helps the organization serve its worldwide crowd. Alibaba effectively changed the Chinese occasion into a shopping binge, and the organization makes huge income from the deals during this period.
In 2018, Alibaba made $30.8 billion, which set another standard for the organization. Alibaba has a market cap of $570.321 billion and absolute income of $56.149 billion out of 2019.
Snapdeal
Another Indian-established eCommerce business goliath, Snapdeal is an online assortment shopping stage that has accumulated a lot of consideration from customers and financial backers. Since dispatching in 2010, Snapdeal has drawn in subsidies from enormous name financial backers Alibaba Group, Softbank, and Foxconn.
While the biggest class shopped from Snapdeal is hardware, the online store likewise offers other item classifications, including home and kitchen, style, toys, excellence, wellbeing, books, and that's just the beginning.
IndiaMart
IndiaMART is the biggest online business-to-business commercial center in the nation, established in 1999 to interface purchasers with providers. Today, IndiaMART has around 60% of the overall industry of the online B2B classifieds area in India.
IndiaMART interfaces with makers, providers, and exporters, permitting them to advance and open their items to each other by means of the stage. Covering pretty much anything you might conceivably envision, IndiaMART has classifications including building and development, modern hardware, clothing, gadgets, and surprisingly substance, colors, and solvents, to give some examples.
Nykaa
Nykaa is another Indian established brand which started the standard start as an unadulterated eCommerce stage and afterward extending to open a physical area in the Indira Gandhi International Airport in 2015.
Established in 2012, Nykaa began as an online store selling excellence in classes including cosmetics, skin, hair, apparatuses, individual consideration, aroma, and LUXE. In later years, the brand has extended its reach, welcoming more brands just as presenting its own special beauty care products and magnificence line.
How Can Deskera Help You With Your eCommerce Site
So far we have learnt the floral side of things of eCommerce, but there are challenges like off site inventory and distribution, sales tax compliances, integration with selling platforms, managing multiple vendors, and many more. However, all this can be easily dealt with, with one single software - Deskera.
eCommerce Shop owners can integrate their e-Commerce website with Deskera Books, allowing them to get real-time visibility of the number of orders they receive daily. Our 2-way integration keeps the stock availability updated on the eCommerce website.
Sync your orders received on your eCommerce website directly into Deskera Books and generate invoices instantly. The payments also get reflected immediately, which helps keep your financial statements updated at all times.

Deskera understands whether you have a single warehouse or multiple warehouses across locations - Tracking inventory is the biggest challenge a distribution business faces.
You can track stock and inventory along with the warehouse location with Deskera Books. You can define product attributes like color, size, brand, etc as per your segment's need. Track reorder levels, serials & batches for your SKUs. You can also add product images and barcodes to quickly scan the products in transactions and generate invoices & orders.
Ecommerce sellers can integrate the returns process with Deskera Books, thereby keeping the accounts up to date. You can track invoices against which stock was returned using our sales return report and also track if the replaced goods were dispatched timely or not.
Sync all orders you get on your eCommerce website directly into Deskera Books. This keeps your books of accounts updated at all times. Your orders reflect instantly and the invoices get generated and uploaded on your eCommerce website directly as well.
Know the financial health of your organization by being updated with real-time accounting and inventory reports. Access balance sheet, P&L statement, purchase & sales-related reports with advanced filters.
Deskera CRM+ is an online software that has a special section dedicated to landing page creation. With Deskera CRM+, you can design fast, responsive landing pages in minutes without writing a single line of code.
Just choose one of the available templates, or let your creativity take hold as you design the perfect, optimized landing page. Publish the page on Deskera for free or connect your domain.
The available templates are ideal for lead generation or for guiding the customer further into your sales funnel. Find out how you can create a landing page in minutes using Deskera CRM+ or watch the video below.
Gain insights on your landing page performance by tracking the total number of visitors, number of clicks and leads generated.
Key Takeaways
E-commerce is the buying and selling of goods or services via the internet, and the transfer of money and data to complete the sales. It's also known as electronic commerce or internet commerce.
There are 5 types of eCommerce business. Business to Consumer (B2C), Business to Business (B2B), Direct to Consumer (D2C), Consumer to Consumer (C2C), Consumer to Business (C2B).
Some of the major benefits of eCommerce are personalization, cost efficiency, easily accessible, international reach of your products, low cost advertising, easy data collection, reach new customers, available 24x7, convenient, showcase unlimited products, and it's always growing.
Amazon.com pulled in almost 615 million online customers every year.
Walmart Inc drove a $1.2 billion interest in the Flipkart Group, pulling the organization to $24.9 billion.
Alibaba made $30.8 billion, which set another standard for the organization. Alibaba has a market cap of $570.321 billion and absolute income of $56.149 billion out of 2019.
Related Articles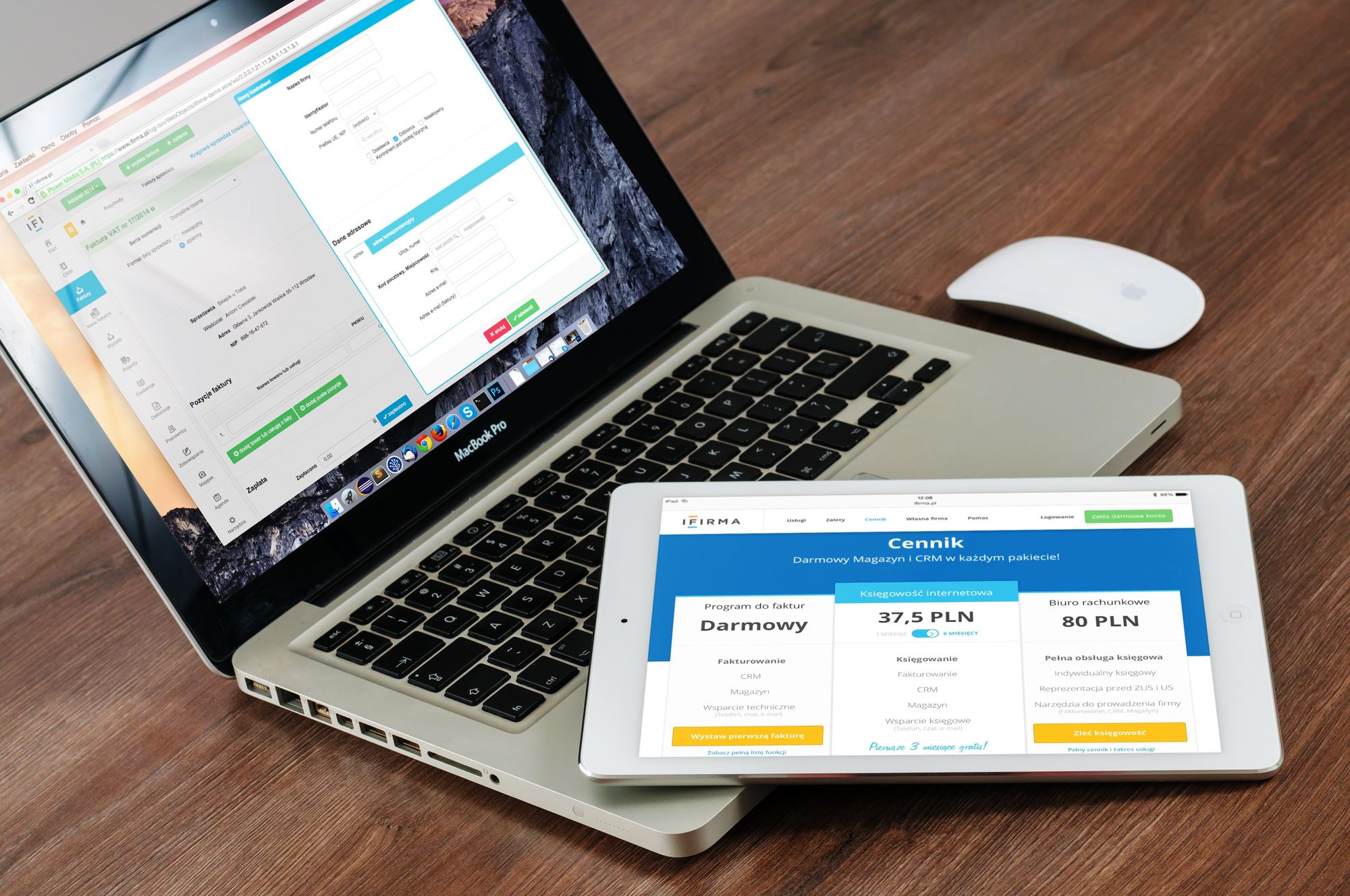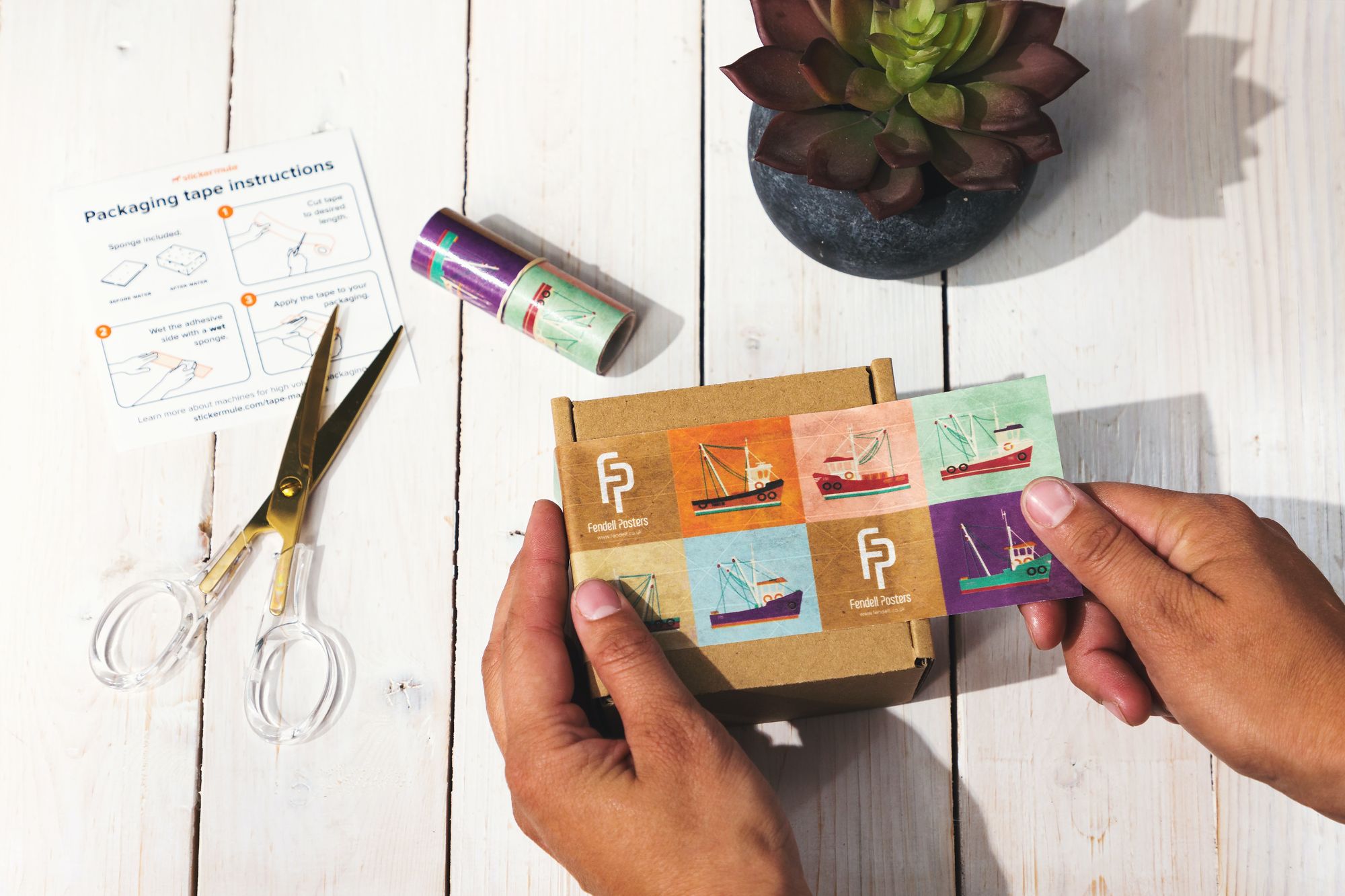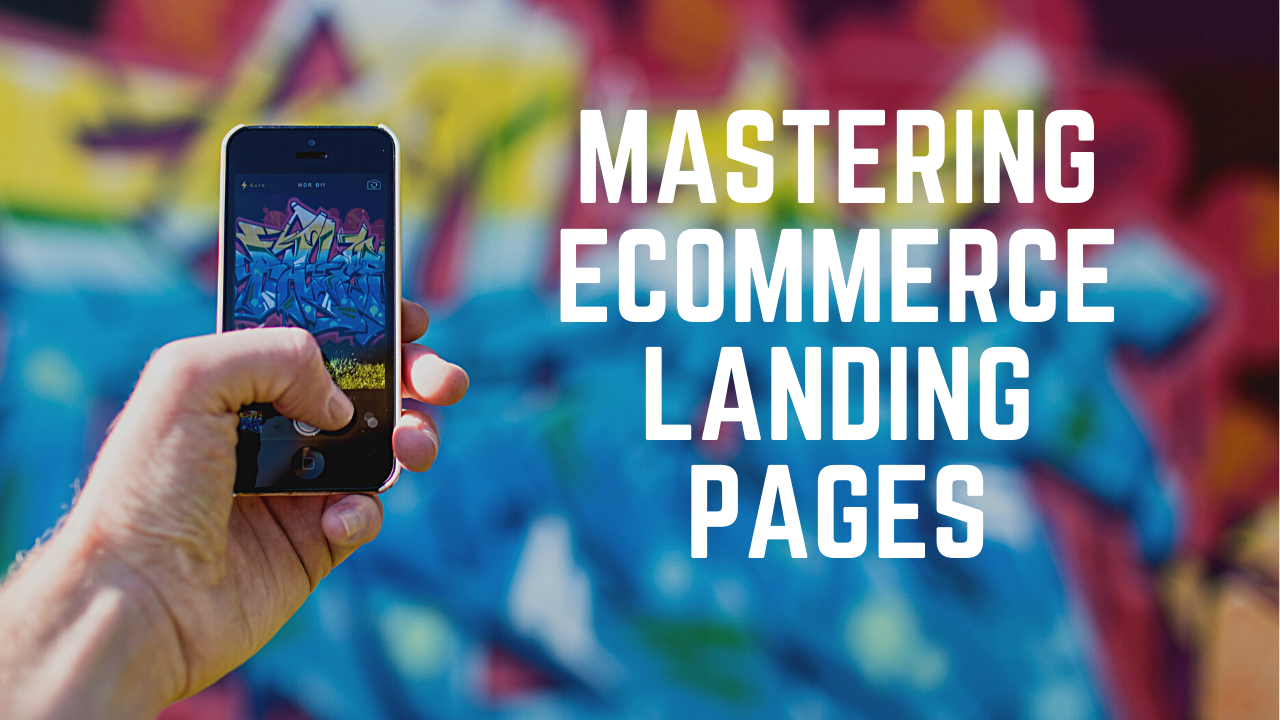 ---
---