From funny to satirical and informative, we have all kinds of information pouring in from the various social media platforms every day and every moment. We are social beings and communication is an inseparable part of our being. Just as all activities need communication to get completed fruitfully, businesses are no different. With over 3.5 billion people using social media to convey their thoughts and ideas worldwide, the use of social media to communicate cannot be undermined. All businesses need communication to sustain.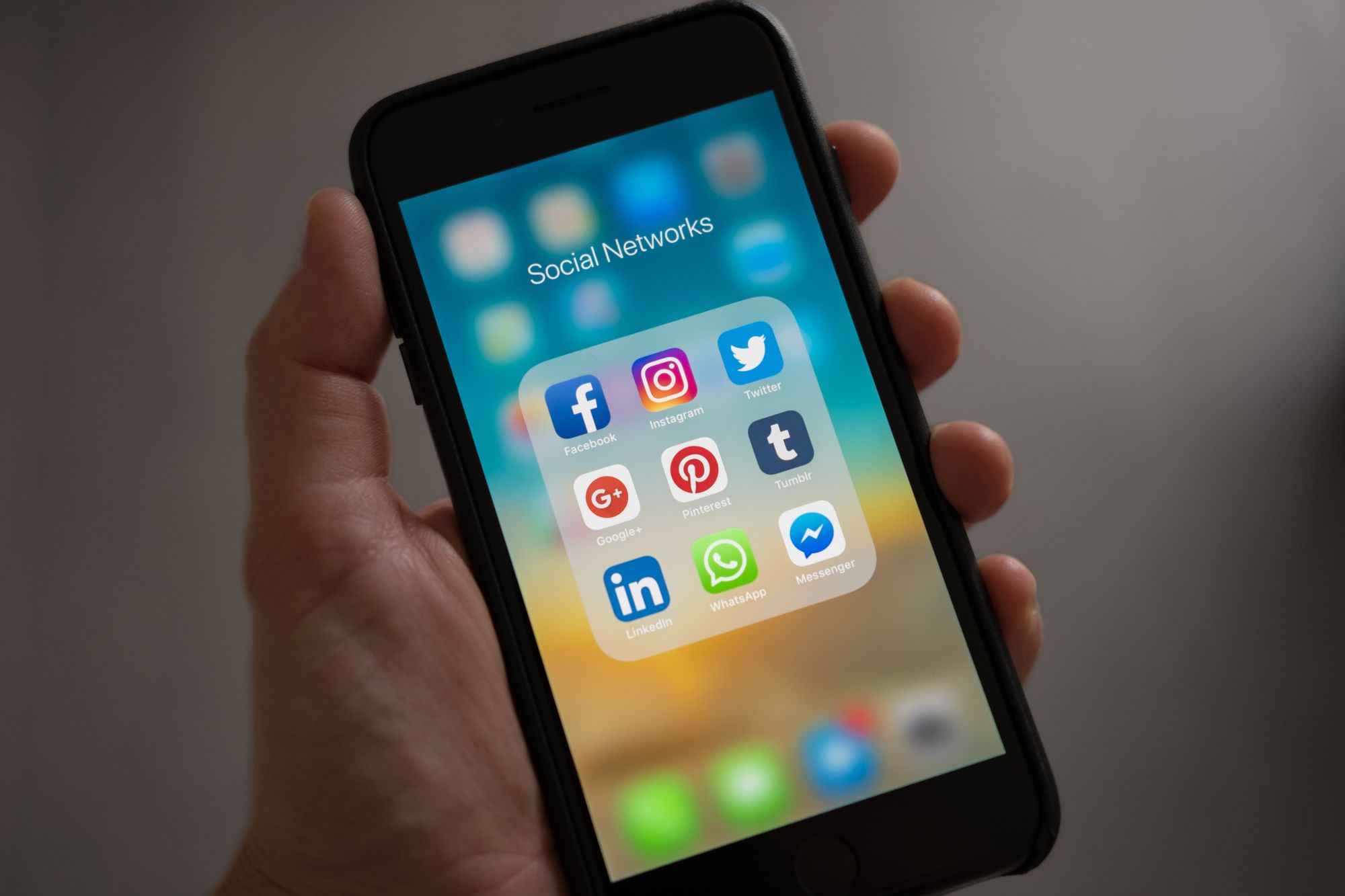 With an average of 3 hours spent on social media, it has emerged as a powerful tool to bring thoughts on the page for all the world to see. Today, social media has extended its arms to aid businesses as a mode to market themselves. This could be called Social Media Marketing or SMM.

We learn more about Social Media Marketing and related topics in this article:
Details of Social Media Marketing
Five Core Pillars of Social Media Marketing
Benefits of Social Media Marketing
Ways to create an Social Media Marketing strategy
Learn about how to get started with Social Media Marketing
Learn about various Social Media Marketing courses and training
Social Media strategy
We shall also see how to create a social media marketing strategy
See the social media strategy templates
We also look through the various social media platforms
We also learn about some important points like why should you be tracking and how often should you post on the social media
What is Social Media Marketing?
The fact that social media refers to the websites that facilitate communication of the created content by users is common knowledge. It is a community formed by the users who often use it to share text, photos, videos, and other content which is then spread across to other users in real-time. This could be either private (including only the family, friends, or chosen members of the user) or public ( which is open to all).
Social Media Marketing implies the use of social media to drive your business, building your brand, and generating revenue.
Initially, the social media marketing was done to elaborate on the company's website and drive traffic towards it; which in turn helped in social selling the product of the company. However, in today's date, social media identity is simply an extension of the brand itself. Today, the content highlighting the product is made alive directly on social media platforms to generate responses from the users and audience.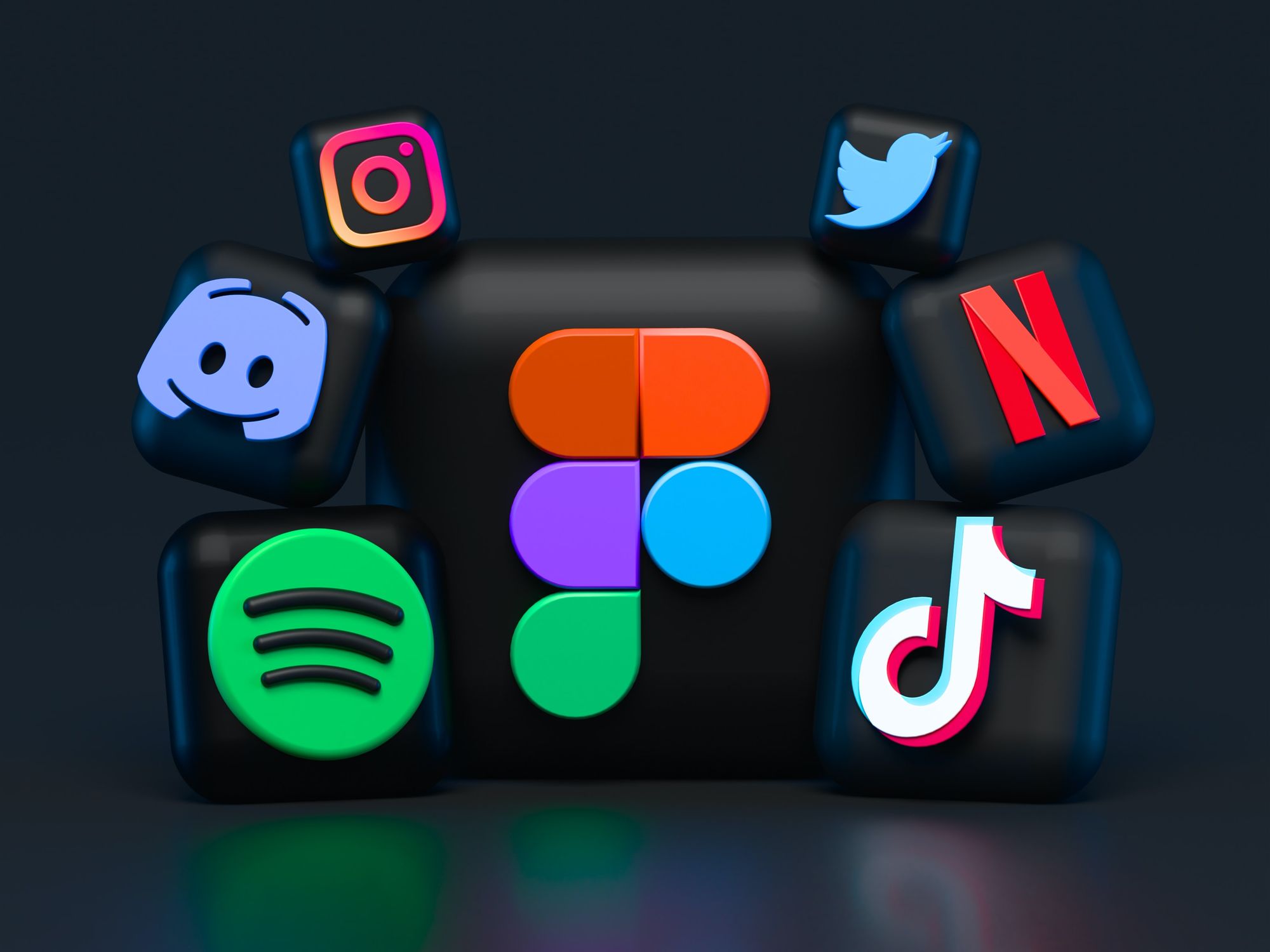 The published content could be either Organic or Paid content. Most successful brands involve both the techniques and incorporate a lot of research and planning for optimizing the process. Over the last few years, social media marketing has progressed significantly. Engagement and establishing a more real and personable online presence used to be the focus of strategies. Social media is being employed throughout the customer experience, including acquisition, rebranding, retention, and so on.
Let's look at the differences between paid and organic social media and why a mixed strategy is necessary.
Paid Vs. Organic Social Media Marketing
Any social media activity that does not involve a paid promotion is referred to as "organic social." It builds and engages with an online audience using free social media technologies. Anything on social media that is impacted by advertising revenue is referred to as paid social. To put it another way, advertising or affiliate/sponsored posts that brands pay a social media platform to show to audiences other than their followers.
Let's look at the benefits offered by both types:
Using paid and organic social media together
Nowadays, social marketing is less about paid Vs. organic social and is more about combining the power of the two. Since organic reach keeps declining across social platforms, investing in paid social is more important than ever to reach a broader audience. It is difficult to make a difference only through the organic model. We can understand this through the example of Facebook where the organic posts only reach about 2% of followers; these digits, too, are decreasing by the day.
The Five Core Pillars of Social Media Marketing
With almost 3.5 billion people across the world using social media, businesses have cashed in on the opportunity in a big way. This presents them an opportunity to bring their products or services in front of so many millions of people in real-time and altogether. Moreover, with users having made their presence felt by moving on to mobile browsing, there's a frenzy like never before.
Let's learn about the five core pillars that build up social media marketing: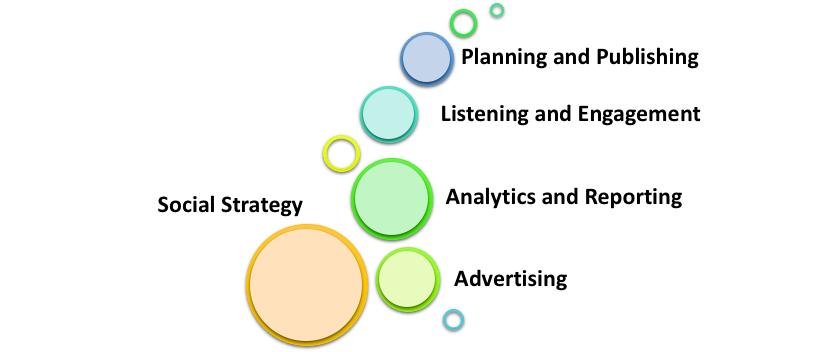 Social Strategy
This is when you chalk out a strategy. This is advised to strategize before you begin with publishing on your social media handles. The strategy is all about the following factors:
Identify and define your goals
Identify the apt social media platform that helps you accomplish your goals
Identify the type of content that brings traffic and appeals to the target audience
Planning and Publishing
A dramatic increase in the number of social media users in the recent past has led to companies stepping onto these platforms. The businesses have been trying to make their presence conspicuous and showcase their brand's potential to the audience.
They accomplish this by publishing attractive content about their brand. This could be in the form of pictures, videos, or even a personal profile. While doing so, there are various factors they keep in mind. These are:
Assess the outreach of the post
Assess the quality of the post
Making a note of the time when their intended audience will be online/ active and noticing their posts.
Listening and Engagement
This is one of the finest ways to judge if your posts are working or not. When businesses make their content live on their platform, the audience tends to give a reaction or feedback. When the business is in its initial stages, there may not be a sizable population that it engages. However, with a growing number of people engaging with the brand each day, the communication may take place through comments or tags.
In any case, your audience provides its opinion in some form. It is essential to listen to them and make a note of their issues.
Analytics and Reporting
These are the metrics that every marketing channel needs to evaluate to ensure correct marketing attribution. This gives you information if your page or your articles are performing well. The following points can help provide an overview of the situation:
If the post has outperformed the earlier posts of the previous months
Number of appreciative mentions received in a month
Number of users that are sharing, commenting, and liking the posts
Is there an increase in the number of people engaged
Number of users using their hashtag
Use a social media analytics tool like Social Status to aggregate all your social profiles into one dashboard and export reports.

Advertising
The ads that we see on social media make up the advertising part. Advertising helps boost your business as it brings awareness about your product to the maximum number of people on social media platforms.
Benefits of Social Media Marketing
The fact that social media helps your business by driving traffic, getting your brand recognition, and generates revenue is well-known. Moreover, there are diverse sets of benefits it offers. While most businesses use social media for brand recognition, 80% of them are unaware of the right tools that shall help them to achieve the best growth. However, the right social media management software integration can tremendously impact a business's marketing strategy. With the information in this section, we offer to clear out any lurking doubts in this area:
Offers an Increased Inbound Traffic
Your inbound traffic may be limited to your regular customers who visit you often. To reach out to the people beyond this circle might be an uphill task if you do not adopt the right marketing strategy.
Besides, there is a varying persona of people visiting your page. Your social media profile should be just the right blend that caters to all kinds of personas and appeals to them. With so much diversity in the nature and mindsets of the people visiting you, you must offer something to each kind.
Your content needs to attract and offer some value to all potential customers that come across your page. An example, an elderly citizen may look for a product by one keyword but the same product may be searched by a youngster by a different name. You need to identify this fact and add it to your strategy to effectively converse with a wider clientele.
Increased Brand Awareness
Social media offers you an opportunity to bring together your best content to present it to your customers and increase your brand awareness. Of all the digital marketing techniques, social media marketing is the best way to put it across and increase your visibility manifold. This could be achieved through:
Creating social media profiles for the brand
Interact with customers
Request employees, regular customers, inventors to like and share your page
The process is time-efficient and occupies you only for a few hours a day, while provides a multitude of benefits. These include increased exposure to a wider audience. Read more about marketing in these blogs.
A successful business uses a Voice of the Customer (VoC) analytics program to understand its customers. Firstly, they pay close attention to what their customers are saying. Second, they understand that business metrics like churn and revenue tell only a part of the story. Finally, a successful business understands that to know why customers make certain decisions, it is critical to understand the customer's perspective. This is known as the voice of the customer.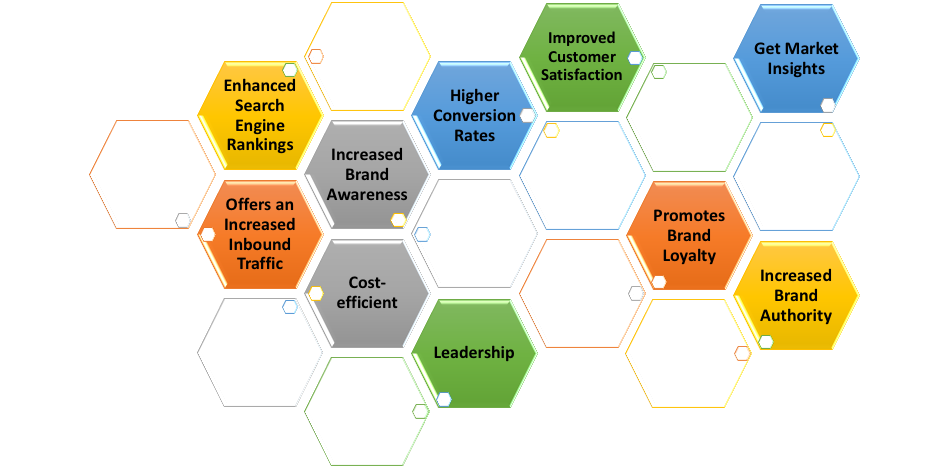 Enhanced Search Engine Rankings
SEO- Search Engine Optimization provides higher page rankings and boosts traffic like no other method. It is vital to accelerate your growth on social media. It is a method that enables you to rank in the best positions due to your keywords. When people search Google, the chances of them looking for their answers on pages after 1 are negligible. That is why you need optimization of your website.
Once you have quality content, you can be sure of generating organic traffic to your page or website. Organic traffic is the number of people who look up on Google or other search engines and find your website. This significantly increases your chances of expanding your online presence, as genuinely interested people will share and like your page or content.
Social media influencers are another element that you may look to impress with an enhanced ranking. When they notice your page, they are bound to give a reaction that will generate a greater outreach to their followers. Additionally, they may also provide back-links to your page which will again provide you greater visibility.
Higher Conversion Rates
Greater the visibility, the higher the conversion rates. This is a great benefit of SMM as every post, be it images, videos, text aids your visibility, which in turn elevates the traffic. All these posts, videos, etc. are how you interact with your viewers. This leads to the audience bonding with you and identifying with your brand. It leaves an impression on them and helps establish an emotional connection with the brand.
Research has shown that over 50% of marketers believe that investing time in building customer relationships has yielded great results. Not only does it increase the chances of conversion, but also enhances the chances of expanding your loyal customer base.
Improved Customer Satisfaction
As social media platforms help you communicate with your clients, it also allows them to get in touch with you. They drop messages, comments, like and share your content. When you appreciate their gesture, it is bound to have a good effect on your relationship with them. Acknowledgment is a great way to appreciate their efforts of taking time out for your brand and letting you know their thoughts.
This response from you or the acknowledgment of their comments encourages your customer to return to your page and connect with the brand. Likewise, most clients could also let you know about their complaints or any other feedback about their experience. Addressing their concerns would help in developing a robust bond. This helps you attain improved customer satisfaction.
Promotes Brand Loyalty
Social media platforms offer, apart from the benefits mentioned already, a distinguished convenience to develop a loyal customer base. When you interact with your customers regularly it adds to the satisfaction and happiness quotient. This in turn is responsible for having a repeat customer. Brand loyalty, as we know, is one of the major factors that strengthen the financial health of your business.
Cost-efficient
When it comes to following an effective marketing strategy as well is cost-efficient, social media marketing wins the race. Apart from the benefits of easy interaction with people, it facilitates a greater return on investment. Initially, the growth may not be great. If you have a paid marketing strategy in place, try not to invest huge amounts and wait to see how your investment works.
Once you have tested the waters, make bigger investments to amplify your returns. For instance, if you want to make money from custom merchandise, then design your own hoodies and start selling today while also implementing social media as one of the cornerstones of your marketing strategy. You shall observe that if your strategy has been effective and a well-informed one, there would be no dearth of opportunities for conversion; consequently, supporting its cost-effective factor.
Increased Brand Authority
Brand authority refers to your market status and how commanding and confident your brand feels. The brand authority can be attributed to customer satisfaction and customer loyalty; without which your brand would not have a strong foundation to rely on.
It is due to your consistent interaction and bond-building that the customers keep coming back to the brand. Hence having a better customer retention rate. Moreover, the positive reviews and appreciation received from them on the various platforms further strengthen your brand's market value. This results in an increased brand authority.
Get Market Insights
Social media is the finest method to learn about your customers' ideas and desires and to speak with them directly. Using social media as a supplement to traditional research can help you gather the information that will assist you better understand your market. You can utilize other social media analytics tools to evaluate the demographics of your customers once you've built up a significant following.
You will be able to see client ideas and needs by analyzing behavior on your profiles. This would not be possible without a social media presence.
Leadership
Using social media to share intelligent and well-written material is a terrific approach to establish yourself as an authority and thought leader in your profession. There is no one-size-fits-all approach to being a thought leader; it takes hard work that can be aided by networking sites.  Participate in social media interactions and grow your presence to identify yourself as an authority.
Increase customer engagement and establish your authority by being proactive. Being capable of communicating with your consumers acts as a link that they can always cherish; this, in turn, helps you to reach your marketing goals.
What is a Social Media Marketing Strategy?
A social media marketing strategy refers to the process of designing the entire layout of when, how, and why you will be posting the content on your business channels across the social media platforms.
Besides making informative posts on the channels, social media strategy drives a well-thought plan and empowers you to achieve your goals. Social media strategy is all about planning the tasks before you start implementing them. It includes all the tasks and planning that you need to do before you finally go on to build a large business step-by-step.
You may be wondering about the advantages of social media strategy and why is it needed. Just like before beginning to cook, we design a menu and gather the raw ingredients, social media strategy allows you to get an idea of the various aspects related to your business.
Social media strategy is instrumental in giving the answers to these questions:
Identifying and Defining your audience
Helps build brand recognition and brand perception
Determine the type of content that targets the right audience
Determine social media platforms that would be most fruitful
Defining the goals and outcomes
Achieve multiple social media targets
All these factors make it essential to draw a social media strategy for a successful and fruitful business online.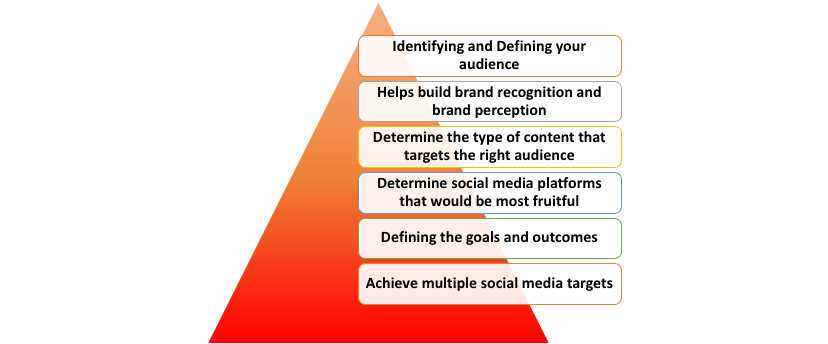 How to Create a Social Media Marketing Strategy
An effective business model relies heavily on a remarkable social media marketing strategy. Without a good customer strategy and marketing strategy, your plans on paper might not take off. While many businesses understand today the importance of social media in their business, they tend to rush up with things without knowing or creating a strategy. This could be as detrimental as not using social media at all for promoting the business.
So, it becomes crucial to create a social media marketing strategy. We bring to you 14 steps to take to create an SMM strategy for your business in 2021.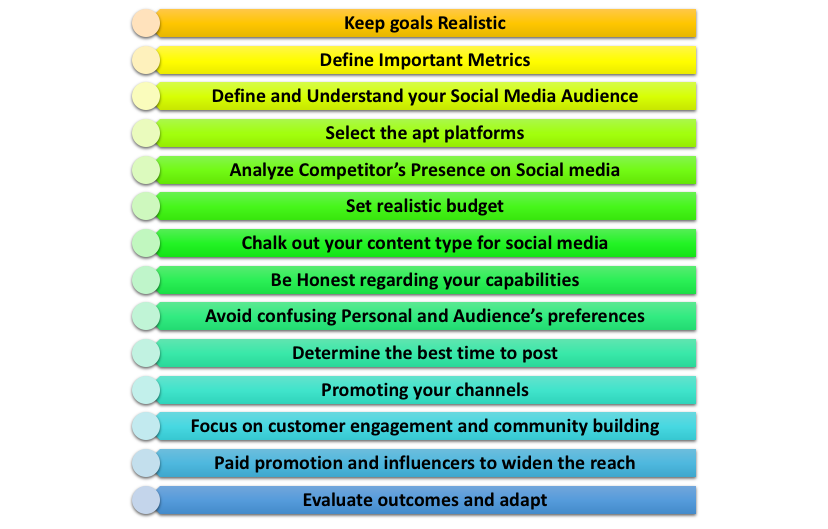 Keep Goals Realistic
Not having realistic and achievable goals could be a major problem new entrepreneurs or businesses could face while they are starting with social media marketing. You should have well-defined goals and objectives regarding where you'd like your company to grow. Your social media marketing objectives should be in line with your overall business objectives.
Many are aware that they must use social media, but with an insufficient understanding there's uncertainty over how they should go about it.
Follow the SMART strategy for your goals:
S- Specific: You should know what you want the results to be like at the end. If you are specific, you can avoid being vague and focus on your desired achievements.
M- Measurable: When you have a clear picture of success, it will be easier to measure or evaluate your progress.
A- Attainable: It is good to have challenges on the path but let's keep them attainable. This is the stage to finalize the steps you will be taking to achieve your goals.
R- Relevant: This reinforces the fact that your goals are aligned with your values and helps you answer questions on the important goals.
T- Time-bound: This refers to the target date which you need to set for each of your goals. Here again, it is vital to be realistic in setting deadlines to avoid disappointments later.
Just like each company requires different outcomes, your company goals will also be unique. SMART criteria will help you in achieving them much easier.
Define Important Metrics
Your metrics or KPI could be either sales-based or may want your customers to take up an action. Assessing your success in these areas will be your key metric. These will, in turn, indicate if you are moving towards the attainment of your goals.
Defining metrics based on the number of followers your competitors have may not be a good idea; that is not a metric. It is important to identify your metrics correctly. They are the ones that depict if you are achieving the objectives you set out for and also how far you are from them.
The number of clicks could be a metric. They give away the facts if your campaign is attracting people to purchase or encouraging them to take an action you wanted.
Define and Understand your Social Media Audience
As mentioned in the earlier point, the followers may not be your real customers. They are not your audience. They do increase the number in your follower's list, and that is probably something that prompts some businesses to buy fake followers.
The point to understand here is some of them might even be bots who will never make purchases, never recommend your brand, never post appreciative comments or never enhance your business in any way. Therefore, fake followers do not define your true audience.
It is the customers that will drive your business and not the bots. Look for them and work on enhancing your relationship with them.
Besides, in the world of social media, there is a variety of audiences. Middle-aged, youngsters and so many other types can not be confined to an age limit. Notice that the younger generation can be reached out better on Instagram or Snapchat, while an average user from any other age group can also be reached through Facebook. So, understand who is the audience you want to target. You don't want to look for the right audience on the wrong platform.
An excellent understanding of customer base and customer persona is the key element here. Make notes about the demographics to enhance your outreach potential on the social networks.
Select apt platforms
Once you have discovered where your target audience resides, now is the time to determine how you will reach them. Most businesses look at this activity as a waste of time; in reality, this could be a gold mine you always wanted.
Understanding the preferred platform of your customers is half the battle won. If you know your target customer are in large numbers in a particular social network, you might not need 4 other channels to promote your brand. This, however, includes the most popular platforms like Facebook, Instagram, Snapchat. You may start by collecting important data related to the use of online channels by demographic groups that pertain to your business.
This also includes identifying the social platforms that do not add value to your business. It is suggested to analyze the efficiency of a platform and how much it has helped you in your journey to achieve your objectives. If you find that a particular platform underperforms or has failed to provide you with as many customers despite a long wait, it is time to hop on to the ones that provide better opportunities.
Analyze Competitor's Presence on Social Media
No business is devoid of competition. Your competitors have been around and have been running social media strategies. If you want to learn about the ways they have been performing and the measures they are taking to hold the relevance.
Learning about your competitor's ways of strategizing can give you a good insight into how you shall proceed. Being aware of their weaknesses and strong stances may provide you an edge over them in the long run.
Performing a competitor analysis will assist you to gain a better understanding of their capabilities and flaws. These would lead to a better understanding of what prospective customers in your trade are looking for. You might also find it useful to intercept your competitors' poor interpersonal areas and leverage them to your advantage.
An example could be of a competitor who has a strong presence and following on Twitter but lacks followers on Facebook. It could help you work on this as an opportunity and make the most of it by promoting your brand on Facebook.
Set realistic budget
For most businesses, social media marketing is a very practical type of marketing, and you should make the appropriate financial decisions. While you look to add value to your business, ensure that you do not overspend.
Determine the estimated sales, which shall ultimately help you evaluate the budget. Also, make sure that your budget corresponds to the income you expect. The bottom line is that your budget should help you reach your goal. That could include any task or action you aimed at such as promoting your brand or brand recognition. This will also include the cost of marketing across the various channels.
So, calculating your ROI in social media marketing can provide you with some insight as to what amount of budget is required. To give you an idea, around 5 to 15% of revenue is allocated for marketing activities by companies. Of this amount, 35 to 40 % is dedicated to digital marketing and a part of it (approximately 20%) goes towards social media marketing.
Chalk out your content type for social media
Uncontrolled and imprudent marketing material is one of the most common blunders made by firms. Understand that social media platforms were never supposed to be used as a platform for you to advertise your items. You'll need superior and extraordinary material to share on social media to be effective.
As a result, the information you post online should be a combination of educational and amusing pieces, with a small portion of marketing material thrown in for good measure. You'll also have to like and share the others' stuff. This is most likely the most important reason why most influencers achieve their prominence. They have a good understanding of their target demographic and develop content that will pique their attention.
It's pointless to create content for folks who may never assist you achieve your objectives. The entire exercise will help you have a good notion of the type of content that will appeal to your core demographic if you've already set your goals.
You may also ensure answers to these points:
Character count per post per channel
Best content type based on the type of channel
The appropriate number of hashtags to use.
Fundamentally, you shall need to customize your content based on the type of audience and social media platform.
Determine the best time to post
There are varying viewpoints on the volume of posts you should make per day on each of your social media channels. There are uncertainties regarding the optimal times to do it as well. You'll want to utilize one of the social calendars if you want to plan and organize numerous articles at once.
Not only will this make life easier for you but also help you move towards your goals more swiftly. You can figure out the best scheduling app that suits your requirement. The majority of social media platforms now employ some type of algorithm to filter the information they provide to users. So, instead of posting things manually which would be extremely inefficient, you could use one of these to make multiple posts simultaneously.
Moreover, scheduling things beforehand gives you the best chance to let your audience receive your information faster; as it might be unyielding if you post at a time when your audience is not online. So, determining the best time is one of the critical components of your marketing agenda.
Be Honest regarding your capabilities
You might wish to run a successful YouTube channel, but it's worthless if you lack the necessary equipment or expertise to produce high-quality videos. Having only a couple of videos without great views and likes is not something you wish to aim for.
Also, it is wise to offer the content that your audience most desires or appreciates. Presenting your information in a video format to an audience that prefers to read rather than watch a video, would not do anything to help your cause.
So, be honest and recognize the type of content you can produce and one which the audience will appreciate.
Avoid confusing Personal and Audience's preferences
While it comes to social media postings, people like to post about the things that interest them. You might also have a personal account where you like to catch up on the latest trends in the field that holds your interest.
When managing a business account, however, you must focus completely on the preferences of your target audience. You want to write content that will pique their attention, entertain them, and teach them something. Only because you enjoy making a certain style of post on your personal accounts may not work on your business account.
To keep your audiences involved with your brand, you will need to identify common ground. It's probably a good idea to jot down your specialty subjects as it is critical while curating content.
Promoting your channels
Visibility is of great concern when it comes to social media marketing. It is because your channel is visible that people will choose to follow you. To achieve this, you must promote your channel in a more pronounced way.
Cross-promotion is also something that many businesses choose to do nowadays. Cross-promotion refers to promoting your content from one channel on another channel. For example, you write about your tweets on Facebook or vice versa. This way, you can promote your activities from one channel and present them to your followers on the other. This is done as not every person follows all the channels; some may follow only one of the channels you are present on.
Adding links to other social media pages in any of your youtube videos is also a great option. Many people follow this to let their followers or customers know about their presence and activities on other channels/networks.
Focus on customer engagement and community building
Social media is a fantastic tool to reach out to your target audience, but you must be strategic in your approach. You must understand that it is not only surfing or learning that people approach the internet for. They are there for interaction as well. If your brand can appeal to them and if they can identify with it, then you are heading towards a successful stint on your social media platform.
Bridging the communication gap is essential here. You may interact or engage them using a variety and combination of methods. Persuade them to share your content, using strategic hashtags, using visuals and videos are some of the ways.
You must also be receptive to your customer's feedback and improve on their suggestions, where applicable. Be more welcoming of their views and be responsive. A bit of effort and a close eye for great content is all it takes to keep your audience engrossed and engaged with your brand.
Paid promotion and influencers to widen the reach
Most companies choose paid promotions as they offer them to reach out to the demographic with which they don't have a relationship yet. Advertisements can be used to create brand recognition, promotional purposes.
Some companies also take help from influencers. It is a good idea as influencers are people with an already established customer base or followers. People tend to heed their advice and keenly follow what they suggest in their videos. Hiring them or connecting with them to enhance your brand value often proves a good decision. You can then reach out to an additional number of people who may potentially convert. Moreover, the chance of these new connections following you is high as well.
Also, influencers have acquired the expertise and experience required to drive an outstanding social media marketing strategy. So, taking help from them can catalyze the process and help you reach the desired destination in a shorter time.
Evaluate outcomes and adapt
Planning may not always be foolproof and there are always some risks associated with any tasks in a business. You may fall short or you may have outperformed your expectations. In both cases, tracking plays an important role. Keep tracking your results to judge and assess the things that went wrong and ensuring you are sticking to your business plan.
When you define certain metrics, you need to keep a track of how far they have reached and where do you expect them to move from here. Right from setting goals to setting metrics, you need to evaluate how your social campaigns have been doing.
To expedite and ease the process, you may also use one of the social media analytics tools to access the relevant information. These tools can indicate if your content is popular or not. This would be time to analyze your mistakes and improve on them.
All the processes mentioned in this section direct you towards establishing a powerful social media strategy.
Start Marketing on Social Media
Having learned about the benefits of using social media in business, you're attempting to expand your company, and you've determined that a better presence on social media is the way to go. Where do you begin, though?
With so many apps and platforms with millions of users, and so much material waiting to be discovered, the initial few steps in the world of social media marketing could be overwhelming and intimidating. Besides, defining your goals, identifying your expectations from the process could be a handful.
Let's start by fetching answers to some of the simpler questions first. Planning and strategizing could be your starting line.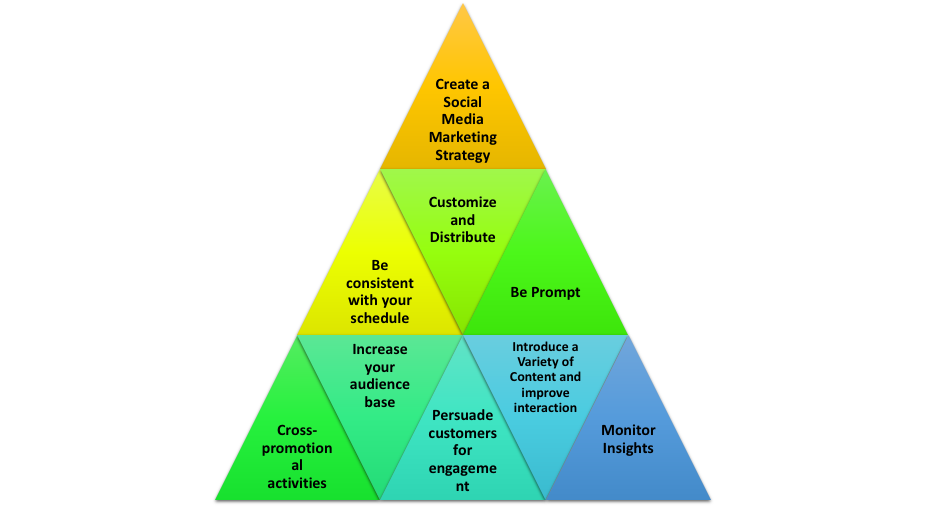 Research and Create a Social Media Marketing Strategy
As observed in the previous section, creating a social media marketing strategy is a detailed job. Building your SMM strategy needs to be realistic and should include the following points:
Increase the outreach to a larger audience
Increase Brand Awareness
Generate Leads and Boost Conversions
Foster Relationships With Customers
Learn From Competitors
Research your buyer personas and audience
Determine which social platforms you'll market on
Create unique and engaging content
Organize a schedule for your posts
Analyze your impact and results
Be consistent with your schedule
This means that the entrepreneurs should maintain consistency with their content on all the channels. The entrepreneurs must set a schedule for what information they will provide and when they will share it. A regular publishing plan will guarantee that the company maintains an effective presence online. Furthermore, establishing a calendar guarantees that the social media marketing strategy is given the attention it deserves and is not overlooked amid other business chores.
Customize and Distribute
Customers visit the page for the material it provides. As a result, businesses are required to curate material based on the audience's preferences and share it on social media channels based on those inclinations. To make the material engaging, it might be curated from multiple sources. Entrepreneurs need to recognize why customers follow the website and return to it. It is, therefore, important to customize the pages and make posts pertaining to these preferences, and then share them across all social media channels.
Be Prompt
To be a social media champion, the entrepreneurs also need to be prompt and persistent. This implies that the business owners must respond to the customer's messages or any other form of interaction that they have with the customers at the earliest. The circle-back time is crucial while engaging with customers. This demonstrates the company's social media accounts are fairly active and cares about its customers' opinions.
Cross-promotional activities
Businesses cross-promote their posts across platforms as they are sure that their target audience is present and likely to notice them. This works in two ways for the company. One, they are constantly being seen at all those platforms that their target customers are likely to be present. Two, the company can be sure of increasing its customer base across all channels. Cross-promoting gives the businesses an opportunity to let their customers on one channel know about their presence on the other channels, too; thereby, leading to an expanded customer base.
Increase your audience base
The greater the volume of followers, the better are the prospects for marketing and branding. This in turn facilitates better brand awareness which lays the foundation of expanding the business. Therefore, it is deemed crucial to expanding your audience not only on one social platform but across all the social media platforms. This is one of the tips the new social media marketers should keep in mind.
Persuade customers for engagement
Encouraging the audience to follow and keep coming back to the brand is a continuous process. To achieve this, the businesses need to consistently come up with new and exciting ventures to keep the audience engrossed and interested in the company's products. To do so, the marketers can experiment with different types of content and making informative posts about the products and the services of the company.
Introduce a Variety of Content and Improve interaction
Your audience might get bored of the monotonous content being posted. After all, no one likes to see the same kind of content over and over again. As a business owner, you need to stretch the boundaries of the types of content that goes on your channels. You could also publish new articles, latest and upcoming trends in the related fields to arouse curiosity among the audience.
Posting interesting videos and images or graphics that are not only informative but also offer an insight into the company's interior operations can let the audience connect with the brand easily. Also, inviting comments and making the process interactive are ways to encourage the audience to participate more in the brand's social media activities.
Monitor Insights
This would be the most valuable and the most crucial of all the components when you begin with social media marketing. Monitoring and learning from your mistakes or introspecting your performance through a project would help you plan better for the next one.
You may also include tracking the performance of your competitors which will help you assess the tricks that work and the exercises that would not. All the results of this analysis can be used to optimize your efforts, both in terms of finances as well as promotions.
7 Things Not to Do on Social Media
Having learned about the ways to start with Social media marketing, we shall also introduce you to some factors that you should be completely avoiding.
Don't sign-up for every social platform:
You must recognize the social platforms which consist of a good density of your target and interested customers. This will help you focus on the platforms that yield you great results. So, avoid engaging on every other channel and expend your energies in inappropriate places.
Don't get personal or political on social media
It is very tempting to write your personal views about a particular event or occurrence that you observe in the world's current affairs. However, it is the wisest to reserve your opinions about such issues when you are engrossed in promoting your business and your brand. Being discreet about your vision is the safest you can be from inviting any kind of controversy or dislikes from your customers who do not share a common view with you.
Avoid excessive postings on social media
You don't want to post things your customers might get repelled by. Moreover, posting the same content or posting too frequently can also dissuade your audience from following you. Not only does this present an impatient approach but also gives an insecure perception of your business.
Spammers can hamper the way you work in a big way. So, keep a close eye on the spammers, who may at times pose as customers and give you a distorted result.
Forgetting to do appropriate edits
Typos happen all the time and to everyone. But, not correcting them could be a blunder. When you take so many measures to impress your clients, you don't want to leave this stone unturned. As soon as you have recognized your typos or contextual mistakes, it would be best to make a post about the edits you have made. This is to let your customers know that you acknowledge your mistake and that you are apologetic about it. Overall, it presents a nice picture of you and the business, on the whole.
Marketing without Strategy
Any task undertaken without a plan could end up in a disaster. When you are aiming at bigger outcomes, you will be required to draw a detailed outline of how the entire thing will shape up. So, always have a strategy in place before you step in to make the big leap.
When you are in the process of brand building, your customers start relating to your brand as well. Often, they will be quick to provide you with what they think. At this point, you must be ready for appreciation as well as brickbats. Just like you show happiness when your customer showers you with appreciation, you should also acknowledge their negative feedback. This will strengthen your bond with them along with letting the customers feel that their opinion matters in your scheme.
Social Media Marketing Courses and Training
When you are starting with social media marketing for your business and want to get into the depth of things, there's nothing better than learning the concepts from a social media marketing course. You will be surprised to know the sheer number of training programs and courses offered today in SMM.
Moreover, you may finetune the area of expertise and dive deeper into the subject of your choice. You may opt for:
Social media marketing classes
Digital marketing classes
Marketing data and analytics classes
Content and Blogging
Marketing Design and Imagery
There are courses offered by Facebook, Coursera, Skillshare, etc. that you can follow and undertake. You may also choose the level of expertise you seek, beginner, intermediate or advanced.
Top 10 Social Media Strategy Templates That Save Effort and Time
In this section, we introduce ourselves to the best 10 social media strategy templates that are time-efficient and save tonnes of effort.
All stages of social marketing are covered by these social media templates. They empower you to plan, create, publish, and measure content. Put your information in, customize them, and you shall observe that you have saved a lot of time.
Significant Social Media Small Businesses Should Know About
Now, with a fair clarity on how social media marketing helps boost your business and how the templates can take your brand to get a perfect launch pad, it's time to get an account of some of the top social media tools. These platforms greatly help in launching businesses without any hiccups.
With a glance at how these platforms work and aid the process of SMM for your business, we will analyze the benefits and drawbacks for a clearer understanding.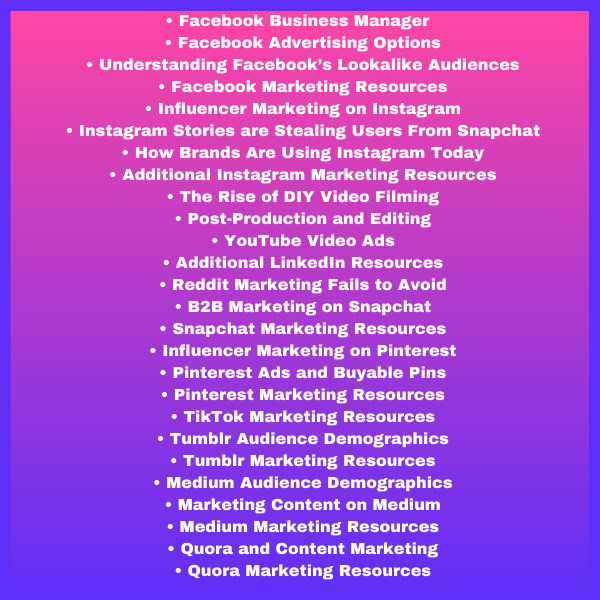 Facebook Business Manager (Which is Now Called Facebook Business Suite)
Facebook Business Suite effectively replaces the older apps and tools which offered only a few features for business owners. It combines features from the Pages Manager app and Creator Studio among others. It enables businesses to actively engage with customers, schedule their posts, be responsive, and manage their adverts. It also offers to check engagement information from one homepage.
How it works: It is a great tool to have as it facilitates the one-stop management of the social media of a business.
The home screen will show you all the notifications from Facebook as well as Instagram accounts apart from the insights from your audience interaction.
It also offers creation, scheduling, and advertising of the posts from the homepage itself.
Creating automated responses reduces time and effort in responding to followers.
Pros
Very convenient to use
Offers automated messages
Easy comprehending of analytics
Cons
Cross-posting needs monitoring to avoid embarrassment
Does not offer drafting tools
Lack of newness and originality
Facebook Advertising Options
With these tools, it is easy to reach out to people on the criteria of age, location, gender, interests, job roles, and many such parameters. It also provides timely updates on your ad's performance.
How it works:
This tool enables you to post your ads on Facebook, the Audience Network, Messenger, and Instagram. The placement of these ads is based on the area you choose. It could be feeds, in-stream, Search, Apps, Stories, or Messages.
You may also choose the method of placement of your ads: Automatic or Manual.
Pros
Offers a wide customer reach
A/B Testing
Monitor Lead generation
Creativity
Conversion Management
Cost-effective
Offers greater visibility
Cons
Advertising Restrictions (some sectors are prohibited from advertising for a secured user experience)
The 20% Rule ( adverts with over 20% text over an image aren't approved)
Businesses face excessive competition on this tool
Understanding Facebook's Lookalike Audiences
This is again one of the best tools to increase the outreach of your business to new users that share similar preferences as that of your current followers.
How it works:
The platform makes use of the similarities it finds in the participants in its database and creates a custom audience based on certain criteria. Eventually, it gets you the audience that is gathered based on similarities of behavioral factors and interests in your brand and products. So, fundamentally the tool creates customized audiences that are interested in your business.
Pros
Greatly enhances the results of advertising campaigns
Enables control settings for audience type
Enables control audience size
Offers to monitor performance
Optimizes ROI
Adeptly creates audiences from diverse sources
Cons
Metrics might get misreported
Declining organic reach
It may not be the most-preferred platform currently
Facebook Marketing Resources
Facebook marketing is essentially a practice of marketing your brand and business on Facebook. Whether or not you are an individual or a company, you shall need articles, effective marketing campaigns, and tools to measure your performance. Facebook is an elaborate platform that offers you to do all this and much more.
Here are some groups that Facebook makes available to the advertising beginners:
Influencer Marketing on Instagram
Influencer marketing makes use of the strategy where an established social media influencer reaches out to a potential audience recommending a brand.
How it works:
It promotes your products, services by collaborating with a social media influencer. This includes sponsored Instagram posts and stories.
Pros
Helps reach out to the interested and relevant audience
Builds trust among the audience
Helps in widening the reach of the brand and the company
Saves time
Cons
Collaboration with inefficient influencers can be detrimental
Difficult to measure outcomes with the tool
An increased risk
Mistakes by the influencer can hamper your brand's image
Instagram Stories are Stealing Users From Snapchat
Like Snapchat Stories, Instagram Stories allows you to share various videos and photographs. It comes loaded with features such as doodles, stickers. This 24-hour slideshow reel of photographs and videos allows you to share memories from your day. You can achieve this without needing to maintain them on your Instagram profile.
How Brands Are Using Instagram Today
Instagram reports that businesses account for a third of the most popular Stories. Your brand's Instagram Stories also enable audience members to better understand industry-related topics. You might also be able to increase brand trust by providing useful and valuable content to potential buyers.
Business use the following tactics for an effective Instagram Marketing:
Promotions
Contests
Teasers
Charity
Live Launches
Additional Instagram Marketing Resources
The platform is used daily by 500 million people and one billion people use it each month. Here are some of the efficient marketing resources from the house of Instagram which offer a diversified set of tools from filters to analytics and much more.
SocialPilot
Later
Buffer
Iconosquare
Smartly.io
Kicksta
Agorapulse
Awario
Blog2Social
Socialinsider
The Rise of DIY Video Filming
In today's marketing landscape, video is no longer just one component; but there has been a dominance of video in social media. You're probably losing ground if you're not creating video. Most audiences want to see videos that seem authentic. The more simple and raw the video, the better. You can shoot 4K video with your smartphone in high-quality at a reasonable price; video production is more affordable than ever before.
Post-Production and Editing
DIYers are taking over not just video filming but many other aspects of life. Additionally, it involves editing and post-production. It is possible to layer content, cut content, and even add graphics with various tools. There are new editing tools for video content that pop up with every passing year, allowing people like you to edit your videos effectively.
YouTube Video Ads
There are several YouTube ad types currently available. The type of advertisement you choose will determine whether viewers are able to skip your ad after a few seconds or if YouTube makes them watch the whole thing. Diverse strategies will be effective for various types of businesses. It will be up to you to identify what works for your YouTube advertisement. Investing  money and effort shall be a good idea.
Additional LinkedIn Resources
Professionalism is the name of the game on LinkedIn. A casual style of writing may not translate well to LinkedIn. The only purpose to be on Linkedin is business. People visit the website only to enlighten themselves with the latest ongoings in their industry. On LinkedIn, you can share content that promotes networking and business success.
You may utilize LinkedIn Groups and LinkedIn Advertising. A LinkedIn advertisement might just be the best choice for your business if you fall into the B2B category.
Reddit Marketing Fails to Avoid
Reddit is referred to as a college-originated social media platform and currently has 1.5 billion  visits between May 2019- May 2020. Reddit's popularity is largely due to its 'Ask Me Anythings' and voting feature. The system allows users to upvote and downvote entries, links, and comments. Top submissions are always those that have been popular and helpful.
Marketers usually get a bad rap on Reddit. Although marketers aren't always to blame, the Reddit website is just one of a kind. Businesses trying to be pushy do not do well with them.
Therefore, it is advised that prior to using the platform to market or advertise, spend some time learning about the audience. Advertisers should consider other platforms if their target market does not include males under the age of thirty (which is the primary audience on Reddit)..
B2B Marketing on Snapchat
When it comes to social media marketing, businesses may undermine the potential of Snapchat as a competent tool. A general thought is that it is dominated by the younger generation or the teenagers. However, we recommend not to underestimate the power of Snapchat when it comes to B2B marketing.
It could be utilized well to establish your brand's identity. There are a number of businesses following the route and so can you.
Snapchat Marketing Resources
Here are some Snapchat marketing resources you can put to use:
Snapchat Guide
Snapchat for Business: The Ultimate Guide
4 Principles of Successful Snapchat Marketing
Influencer Marketing on Pinterest
Pinterest is the number one social media platform for marketers targeting women. Pinterest is one of only a few platforms where images look best vertically due to the nature of pinboards. Being a favourite application, you are assured of receiving high-quality leads from Pinterest.
A lot of time goes into growing your own audience, in which case influencer marketing may be right for you. Every niche on Pinterest has an influencer which implies you can find influencers for your business as well.
Pinterest Ads and Buyable Pins
When you think about Pinterest, keep in mind that it is mostly dominated by women. Recruiting influencers, talking with them, and hiring them are burdensome processes that not everyone wants to deal with.
While Pinterest may have a gender bias, it is an incredible platform for marketing. Therefore, it might be a good idea to use Pinterest ads if you're selling a visually appealing product for women without dealing with influencers.
Pinterest Marketing Resources
Pinterest Ads and Pinterest Pins are the ways you can adopt to enhance your marketing strategy on Pinterest.
Types of Pinterest Ads:
Promoted Pins
One-Tap Pins
Promoted Carousels
Promoted Video Pins
Promoted App Pins
Buyable Pins
Story Pins
TikTok Marketing Resources
China's TikTok launched in 2016 is a video sharing app. There are many features in this app that let users do creative things, including filters, music, and editing tools that make it stand out. You may consider TikTok for branding and marketing as the competition is low. The fun strategies offer a great deal of creativity through which you can leverage your plans.
The best way is to market with TikTok Marketing Videos. This will enable you to create short but relevant videos for the targeted users. Alternatively, you may also use Influencer marketing on TikTok with its free TikTok Influencer Search Tool.
Tumblr Audience Demographics
Termed as a microblogging site by the makers, Tumblr is a mixed-bag of Insta and Twitter along with a blog. It primarily offers curated images, which can be used by the followers to reblog. GIFs, which have hugely taken off in recent times, is something Tumblr is most favored for.
Based on the unique structure of the website, the audience here, too, is different as they are  predominantly there for fun and to experience memes and gifs. Therefore, it cannot be termed as an ideal ground for marketing. However, you may still use it if you have a great strategy in place.
Tumblr Marketing Resources
You may place ads on Tumblr which could turn your high paying ones and also help drive traffic to your page. Moreover, you may not essentially post funny content. You may rather focus on SEO, Technology, and other relevant areas.
Medium Audience Demographics
Unlike traditional social media, Medium does not function as a communication medium. It is more of a place that offers to share knowledge among the people as well as the specialists in the field. Social connections can often be made without as much interference as other platforms can. Its design lends itself well to longform content due to its blog architecture. It's recommended not to make posts that are too long.
Averaging about 200 million visits per month, Medium drives a majority of its traffic from the U.S. You can use this to get your business in front of lots of new prospects. Remember, too, that the majority of visitors are men who are highly educated.
Marketing Content on Medium
Medium is the perfect platform for marketing if your content is relevant for its users. You will need almost no extra effort to take advantage of the platform for your business. Repost your existing blog posts on Medium after you've written them.
The content you post on Medium remains yours, so you are free to use it however you want. The extra view helps you verify all the effort you put into your work. All you have to do is copy the content from your website and paste it and you will observe that a growing number of people are using it.
Medium Marketing Resources
Affiliate ads on Medium must contain disclosure notices but no other third parties are allowed. As a result, users must pay $5 per month after reading a few free articles on the website.
To promote your articles through Medium, you will need to follow one of the following:
Join Medium Facebook and Twitter Groups
Use Slideshare sites
Use reformatted content from Youtube
Collaborate with other exceptional writers
Quora and Content Marketing
Questions are the focus of this platform. Answer questions that people re-ask a lot so that you can make the most of this. Quality answers get 'upvoted' owing to the voting system that Quora has.
By using Quora as a content generator, you can double the benefit of using it. Provide a detailed response to a frequently asked question in a blog post and your post is likely to be one of the well-received answers on the website.
You can cash in on the opportunity as a marketer on Quora by offering expert advice on a subject.
Quora Marketing Resources
Quora has a remarkable reach and search visibility. Through its Ads Manager, you can receive multiple benefits; for example: conversion targeting. You can also expect to see your spending through the 4 sections:
Clicks
Conversions
Impressions
Spend
What Should You Be Tracking?
When it comes to tracking metrics, marketers or businesses must shortlist the essential metrics to track. Our metrics will lie into different segments of the social pyramid which are named as:
How Often Should You Post On Social Media?
Like all beginners, if you are wondering how often you should be posting, then we say you should post as long as you have quality content to post. This certainly counts in the consistency. You have to provide quality content persistently.
There are optimal frequencies of posting to the various platforms on social media.
Let's take a quick look at the various platforms and the respective optimal frequency to post.
Final Thoughts
Hopefully, you will find this information to be useful. The article is a process guide for newcomers to social media marketing.
We shall wind up the article while catchip up on some of the key takeaways from the post:
Social Media Marketing implies the use of social media to drive your business, building your brand, and generating revenue.
The published content could be either Organic or Paid content.
Any social media activity that does not involve a paid promotion is referred to as "organic social."
Anything on social media that is impacted by advertising revenue is referred to as paid social.
Social Strategy, Planning & Publishing, Listening and Engagement, Analytics and Reporting, and Advertising are the 5 pillars of Social Media Marketing.
SMM offers multiple benefits such as Increased Inbound Traffic, Increased Brand Awareness, Enhanced rankings, higher conversion rates, and improved customer satisfaction among others.
A social media marketing strategy refers to the process of designing the entire layout of when, how, and why you will be posting the content on your business channels across the social media platforms.
The article has highlighted some of the common mistakes to avoid on social media while marketing. These include ignoring feedback, forgetting to edit, posting excessively, marketing without a strategy.
We have also learned about the various classes and training programs that can be undertaken to educate oneself.
There are various types of templates that can be used to save time and effort.
Facebook, Tumblr, Twitter, Quora, Medium, Reddit, Instagram, Snapschat are some of the effective platforms that can truly boost your business strategy.
Awareness, Social Media Engagement, Conversion, Consumer are the main metrics you shall track while on your journey to social media marketing.
Related Posts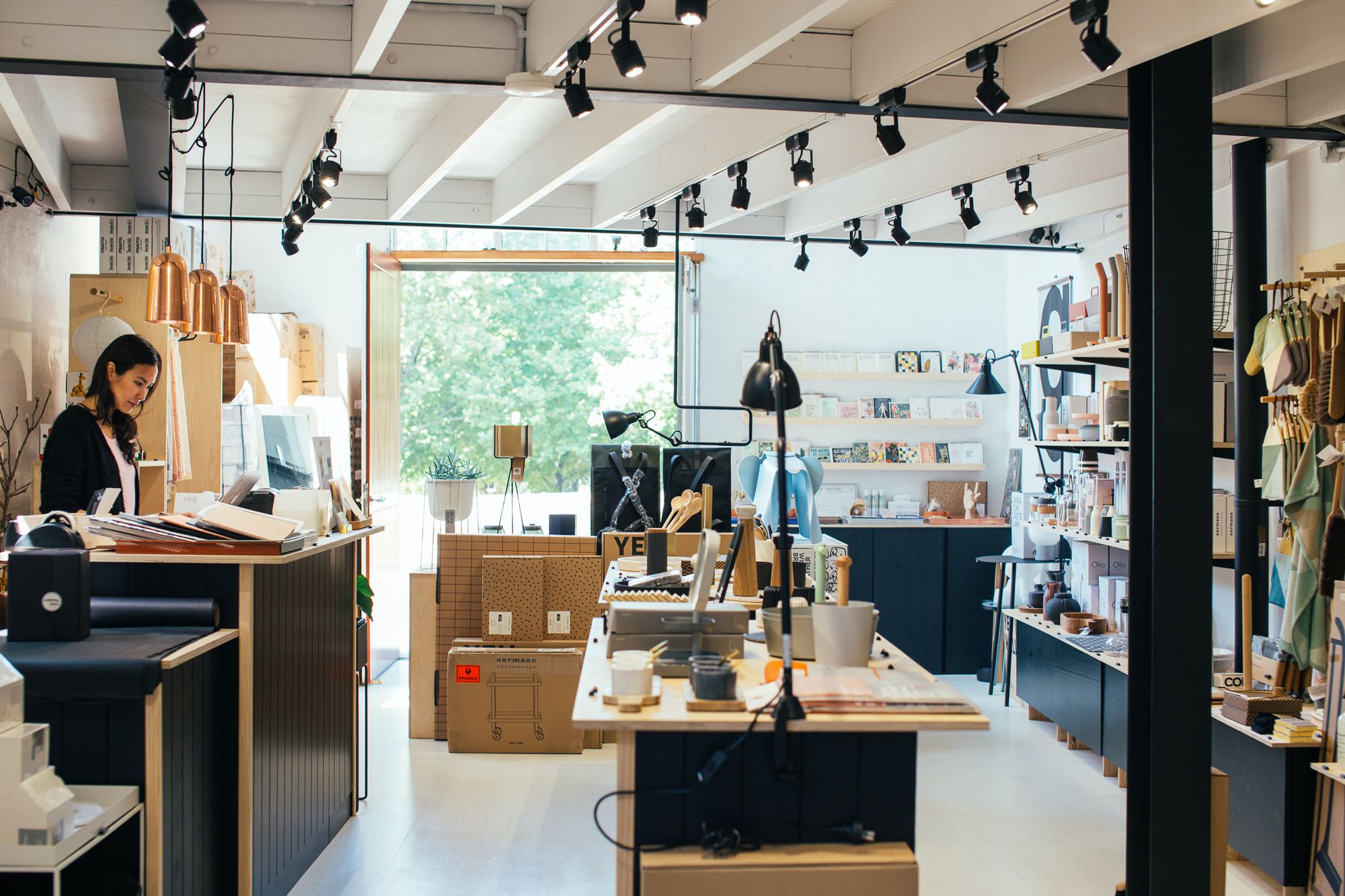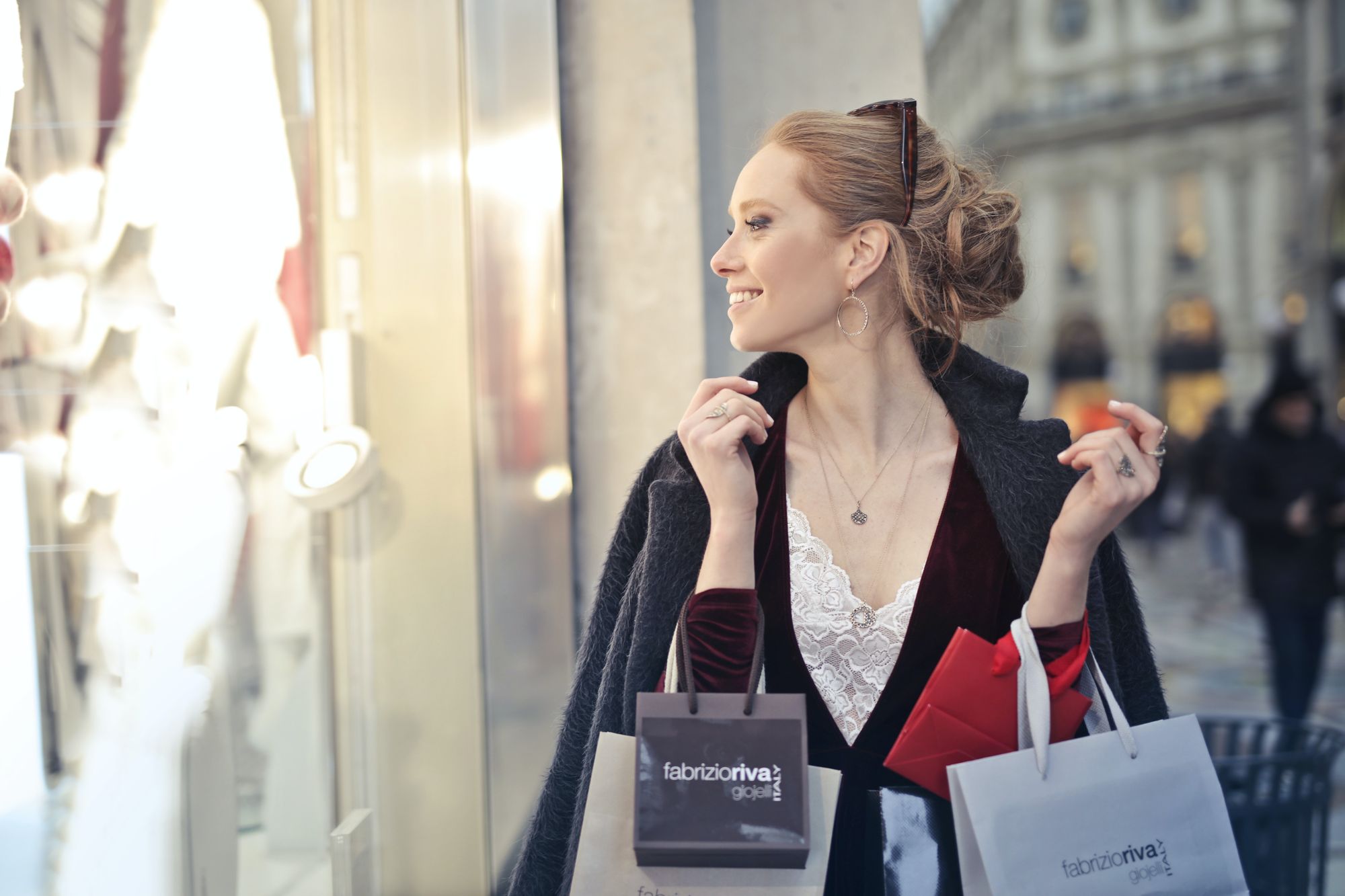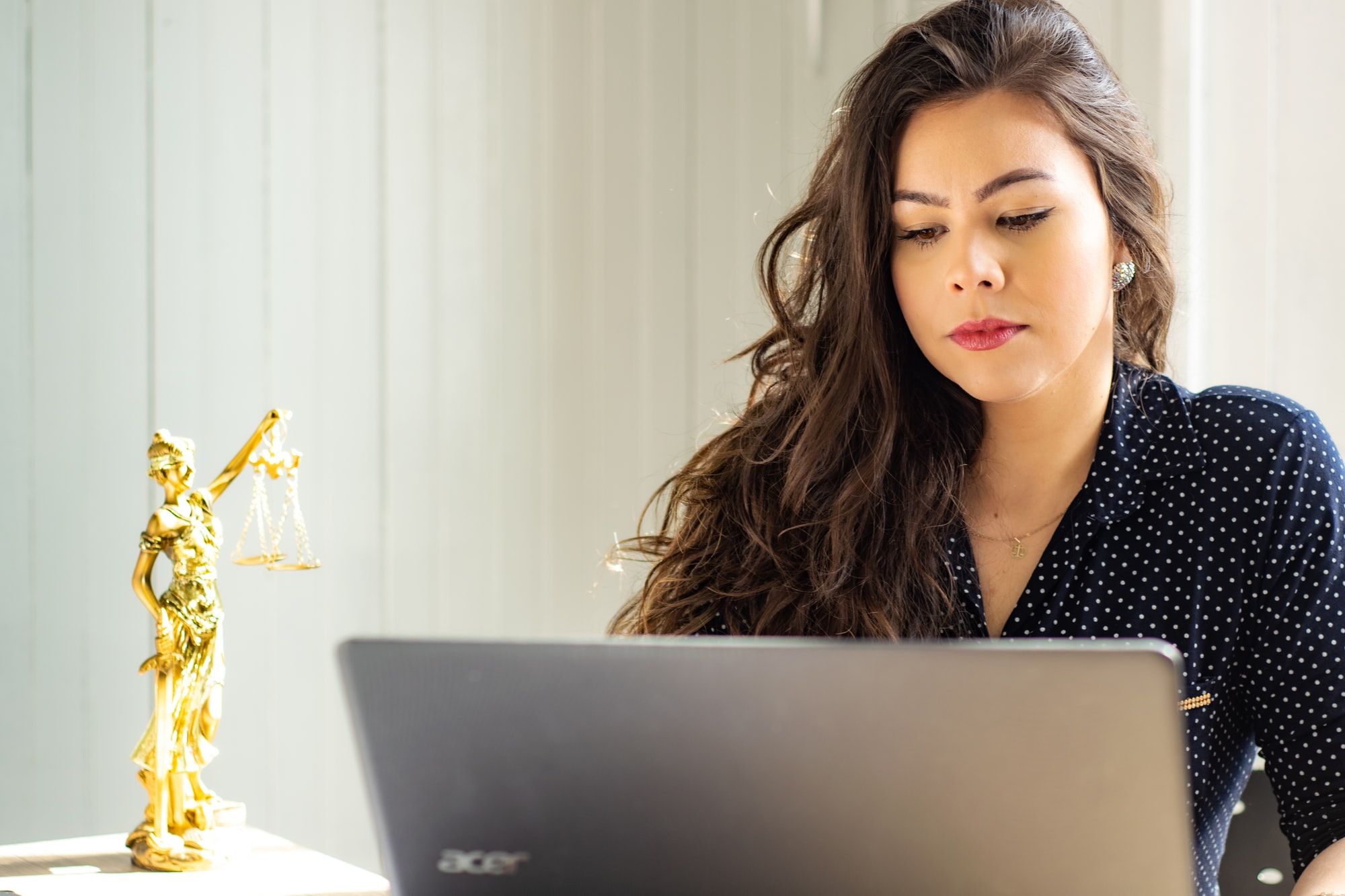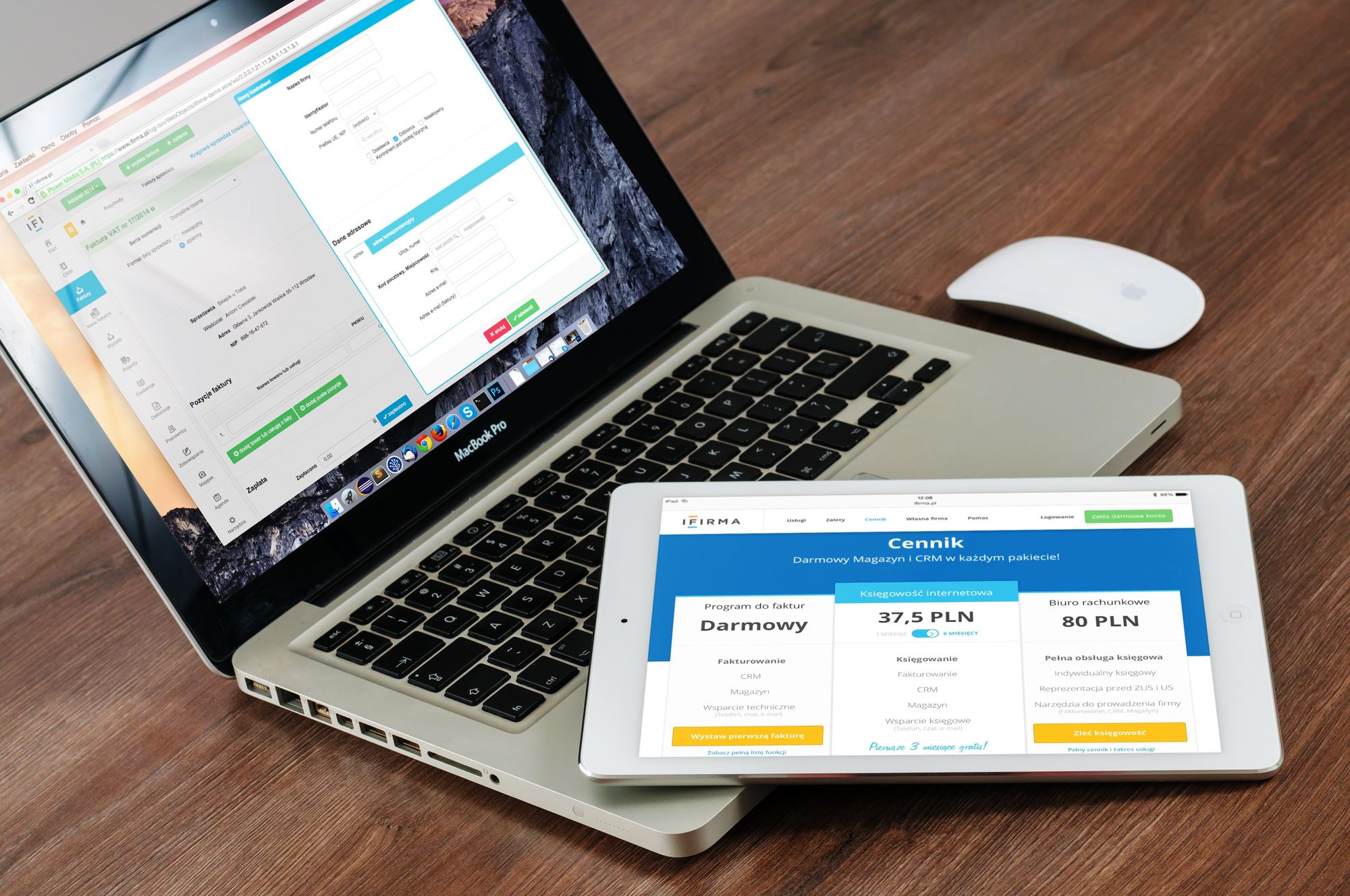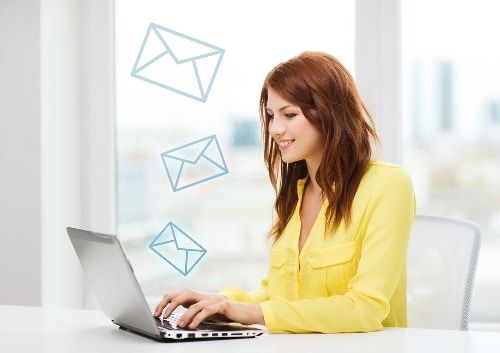 ---
---