With the advent of the internet, the way consumers browse and buy products has changed completely. Keeping in pace with that, so has the way companies advertise and sell.
Today, marketers have all the tools and capabilities to gather campaign data in real-time, 24/7 for their measurement and analysis. This data transparency has helped in determining the marketing attribution for your company and optimizing the campaigns so that they perform better.
After the results are achieved in accordance with the business goals, the advertisers pay to the marketers, hence leading to this marketing strategy being called performance marketing.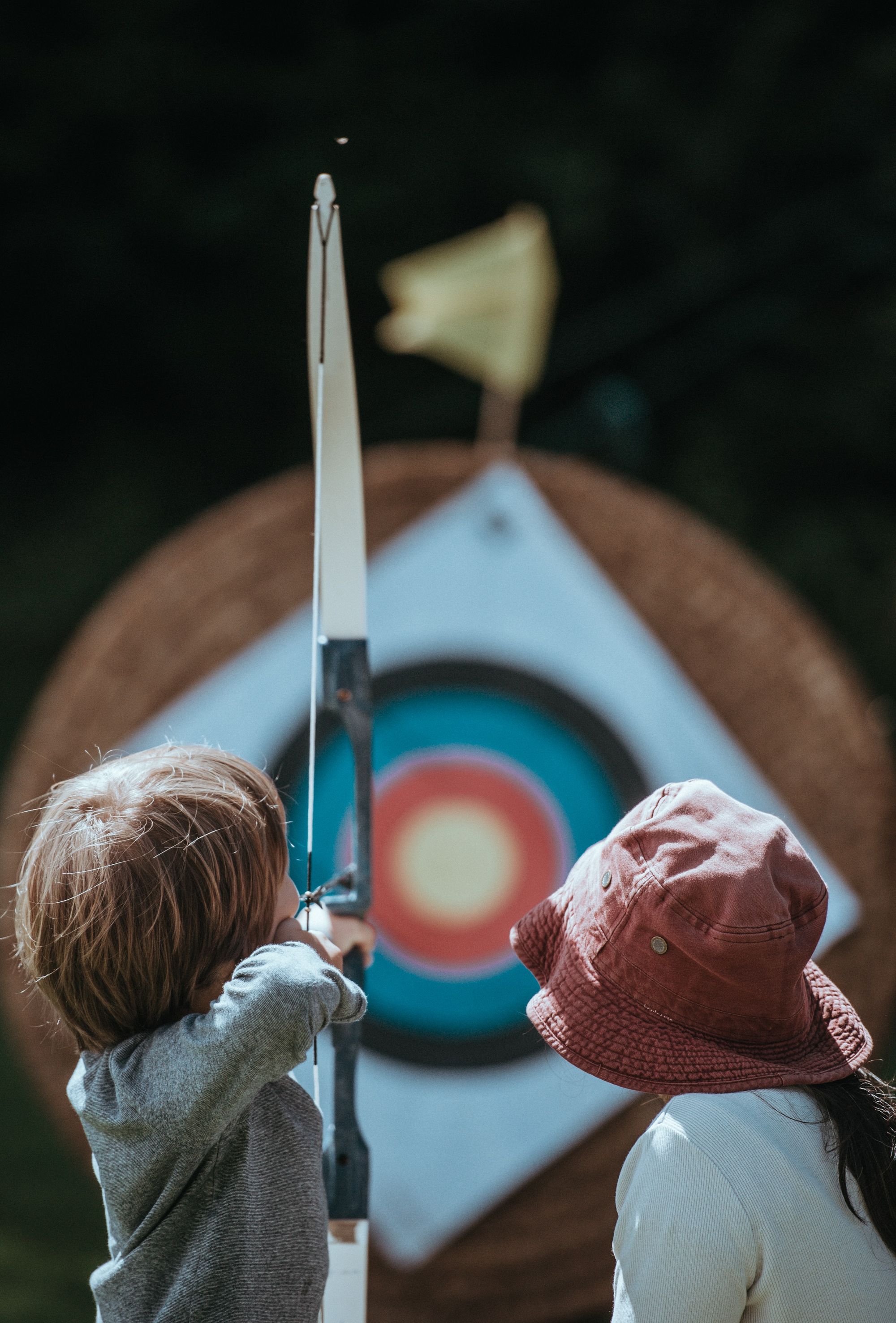 Effective marketing strategies are important for growing your business. These marketing strategies should not only be in line with the changing business environment and consumer trends but also profitable for the business.
Performance marketing helps in tapping and connecting with your target audience, build brand awareness and brand recognition, cement brand affinity and influence your customer's behavior and therefore their buying decision.
Today, no customer acquisition strategy or marketing strategy is as successful, beneficial and in vogue as performance marketing. This guide will help you to understand all the ABC's of performance marketing. The topics covered are:
What is Performance Marketing?
How Does Performance Marketing Work?
What are the Four Most Common Models of Payment Used in Performance Marketing?
How to Measure Performance Marketing?
Channels Used For Performance Marketing
Advantages of Performance Marketing
Disadvantages of Performance Marketing
How Can Deskera Assist in Performance Marketing?
What is Performance Marketing?
Performance marketing is the term used for online marketing campaigns where the advertisers pay money to the marketing companies or advertising platforms only after the results are achieved - such as clicks, conversions, leads, booking and downloads.
For the results to be counted as achieved, it is pre-decided based on the business's goals and objectives. The name is "performance marketing" because this type of marketing is based on performance. Performance marketing is hence a comprehensive term that refers to online marketing as well as advertising programmes.
Performance marketing is a marketing and advertising strategy that is in vogue currently. It focuses on customer acquisition, customer reach, customer engagement and conversion strategy. Performance marketing allows marketing campaigns to be targeted in a manner that ensures a high return on investment.
Unlike traditional and organic marketing, performance marketing is used specifically to drive actions, track and measure those actions, while simultaneously attributing returns on investment on each asset, campaign or activity.
One of the other reasons that performance marketing is in vogue is that because the advertiser is paying the affiliate or the publisher only after a specific action is completed, they feel confident and assured that their money is well spent. The money is well spent the moment the target audience is converted, post which only they pay for the performance marketing. This gives power to the advertisers with their marketing budget being spent only on successful campaigns.
Another extra added benefit that the advertisers avail by paying only after a goal is met is free brand exposure and targeted clicks. Considering all of this, the success rate of performance marketing campaigns is generally higher as the campaigns are highly targeted with the backing of data-backed decisions, which helps in further optimizing their marketing campaigns. This makes performance marketing a strategy that is a win-win for the advertisers as well as the marketers and publishers.
Deskera
Get real-time analytics for your performance marketing campaign
How Does Performance Marketing Work?
For successful performance marketing campaigns, 4 groups working together are involved. These ensure that the desired results are achieved through the creation and execution of successful performance marketing campaigns. These groups are: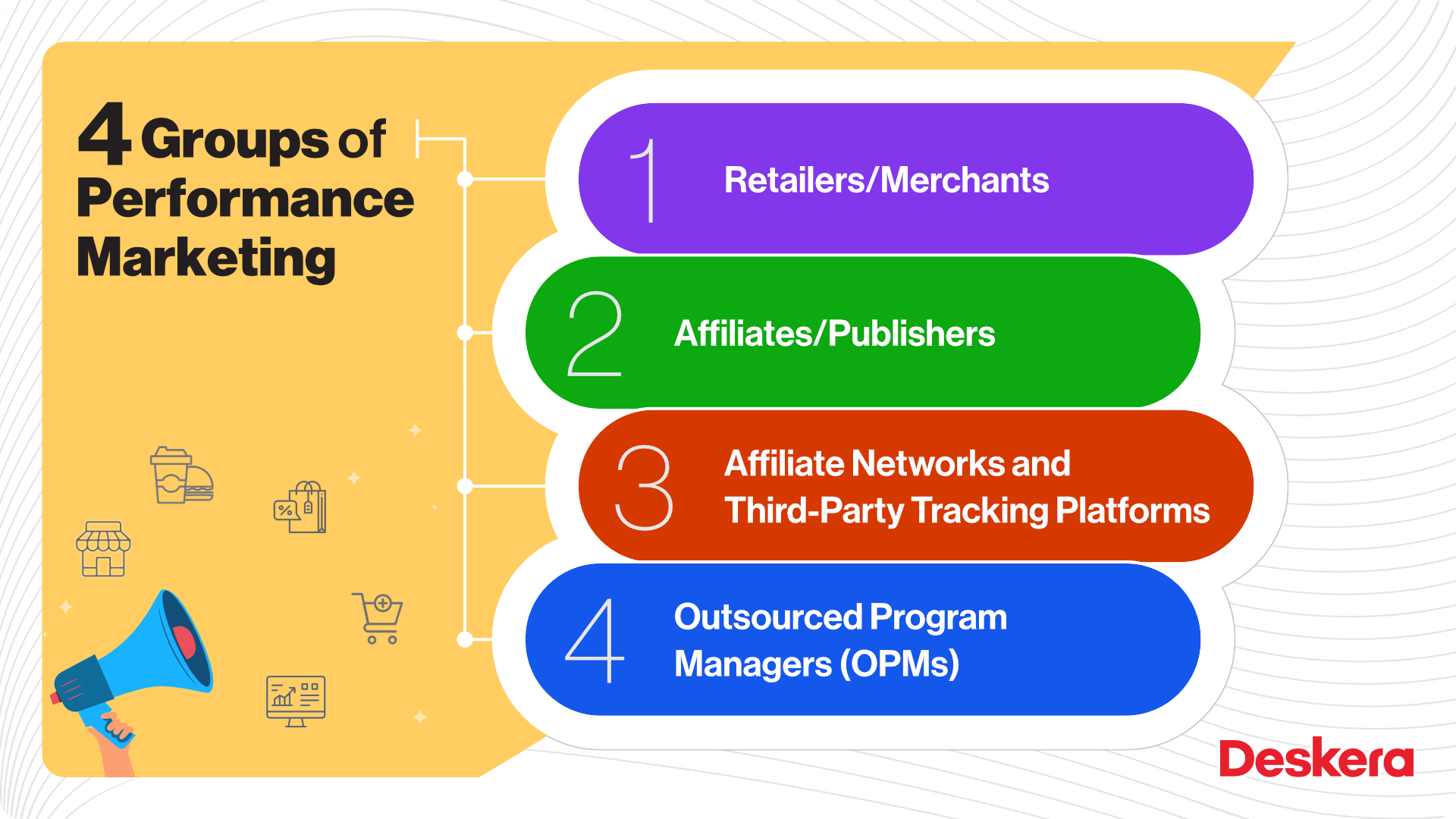 Retailers/Merchants
These are also known as the advertisers of performance marketing. They are the brands or companies that want to sell their goods and services. They are seeking performance marketing to promote their products/services and achieve certain business objectives like generating more leads or increasing sales with the help of affiliate partners or publishers.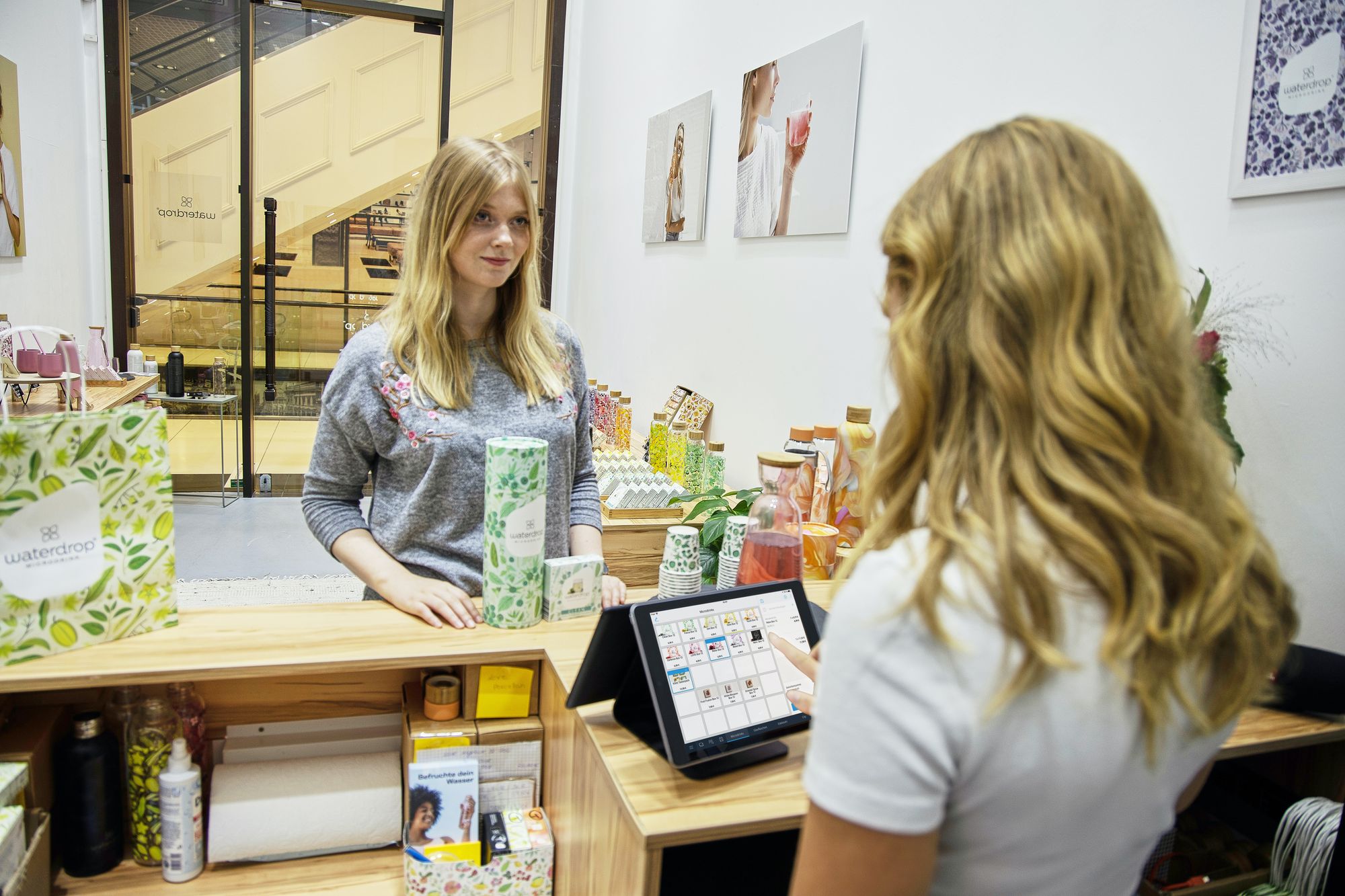 Companies that are most prone to benefit from performance marketing are the industries like fashion, food and beverage, health and beauty and sporting goods to mention a few.
The affiliate programmes which tend to perform the best in performance marketing are those that have an established brand online or a presence in several marketing channels with engaged audiences or someone with a website that has a minimum conversion rate that can help them to achieve more conversions through performance marketing.
Affiliate programs have affiliate partners that produce a positive return on investment through marketing efforts, traffic generation, exposure and building brand awareness in line with your business's brand positioning statement.
Affiliates/Publishers
This refers to the companies that operate and own media channels like websites, blogs and social media accounts that promote digital ads. They are the marketing partners of the performance marketing space. They use different strategies to promote the brand, its product and its services to achieve the business goals. Affiliates/Publishers come in the forms of:
Coupon Websites
Loyalty and Cashback Websites
Product Review Sites
Blogs
Online Magazines and so on.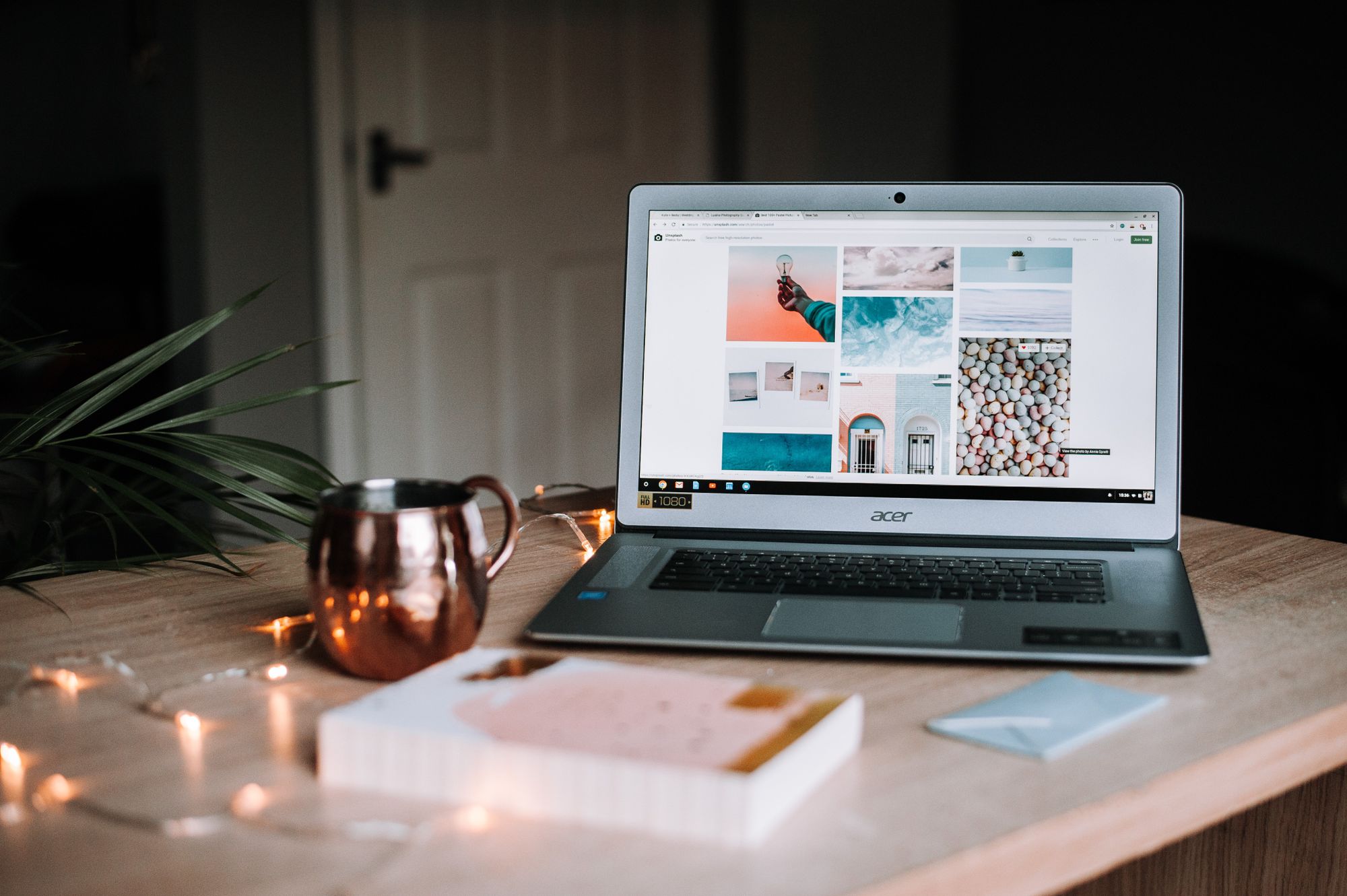 Through affiliate marketing, performance marketing model can be made all-encompassing through the inclusion of:
Social Influencers
Content Sites
Product Review Sites
Mobile Apps
Personalization Applications
Artificial Intelligence
Complimentary Merchant Partnerships
Remarketing Ads Manager
What would be needed by each of the marketing partners from the merchant to be successful is to be understood through a proper analysis and strategy formulation. For instance, influencers are those who promote the product/service through their blogs, social channels and social groups. Usually, they prefer to be the first ones to promote the product/services along with the applicable product releases, exclusive offers, sales and product giveaways for their fan base.
Their followers are influenced by them because they share their authentic personal experiences and reviews which become a source of trustworthy guidance. Such a partnership is more than marketing because it also involves brand and product exposure along with the building of continued loyalty for the influencer and the brand.
Affiliate Networks and Third-Party Tracking Platforms
Affiliate networks and third-party tracking platforms connect the brands and the publishers of the performance marketing campaign. It also provides a one-stop solution for resources and tools like banners, text links, promotions, product feeds, performance marketing campaign's performance tracking and payment management to mention the few important uses.
These networks and platforms are vital because they help in keeping the merchant and affiliate on the same page in regards to tracking of leads, conversions and other key performance indicators.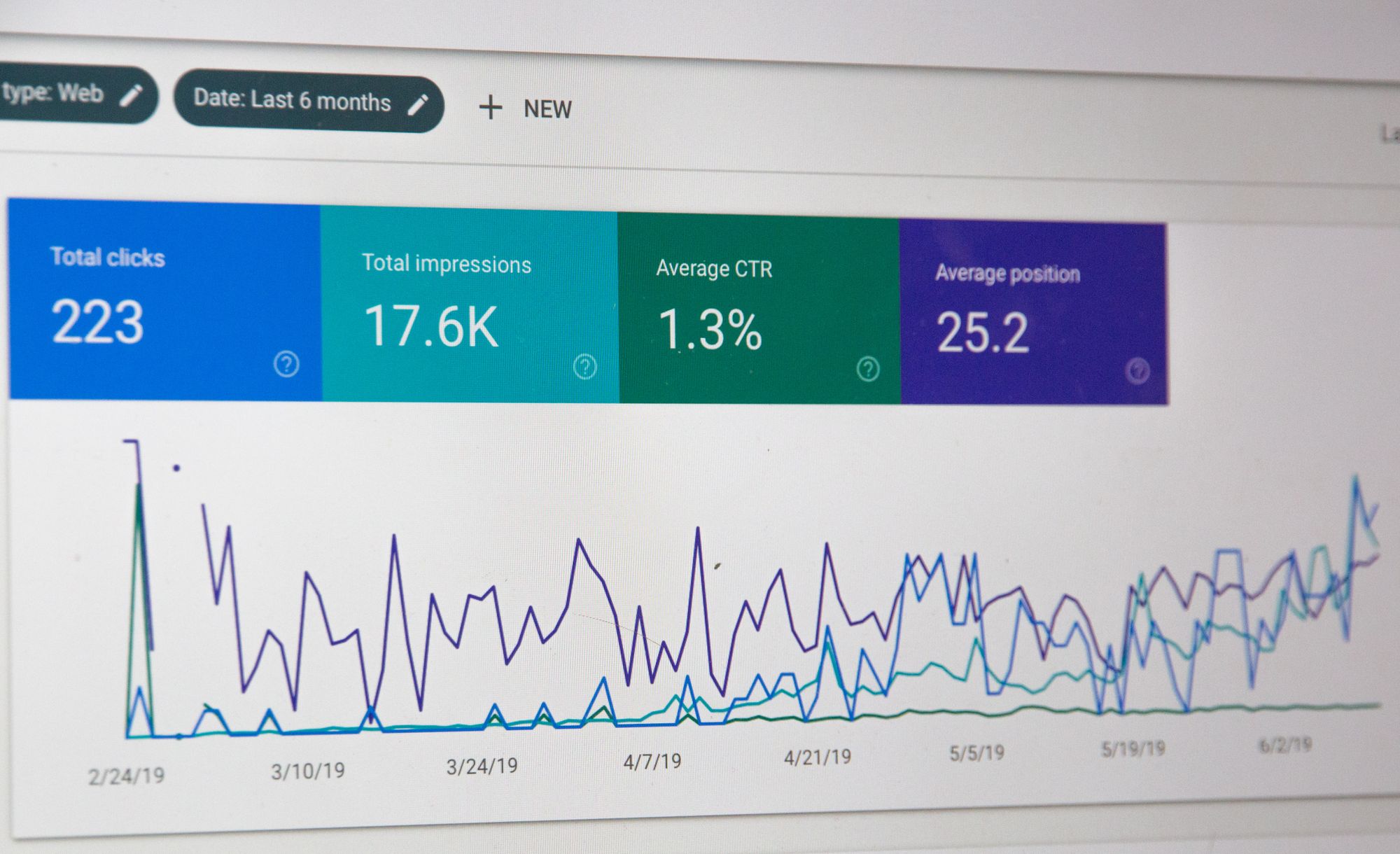 Different affiliate networks and third-party tracking platforms have different strengths and weaknesses in terms of cost structures and merchant vertical expertise to mention 2 examples. With the guidance of a performance marketing expert, you will have to choose which would be the best combination for your business.
Outsourced Program Managers (OPMs)
This refers to the firms and agencies that offer full-time performance marketing services to the companies that do not have the resources to do it in-house.
OPMs help the merchant/advertisers to formulate a performance marketing strategy, manage publisher recruiting, take care of campaign design and comply with the applicable regulations to ensure that the campaign runs smoothly.
The performance marketing campaigns are optimized for best results by these agencies. To do so, they resort to online marketing practices like landing page optimization, search engine optimization and content marketing to mention a few.
Even if a company has the in-house resources to undertake performance marketing by themselves, they still might choose to take help from these agencies to support their in-house team or for managing the entire performance marketing strategy.
This is because of this expertise in the field, an already existing network of affiliate partners and robust partner databases. The company might also have an affiliate manager in-house, who handles solely their performance marketing strategies and campaigns.
If these agencies are roped in performance marketing for their support, they can help with:
Partner Recruitment
Growth Strategies
Content Creation
Campaign Management and many more areas.
Based on the size of the in-house team, budget, goals, time-frames, vertical expertise and brand alignment, the merchant decides whether he wants these agencies involved with his performance marketing or not.
What are the Four Most Common Models of Payment Used in Performance Marketing?
The four most common models of payment used in performance marketing are: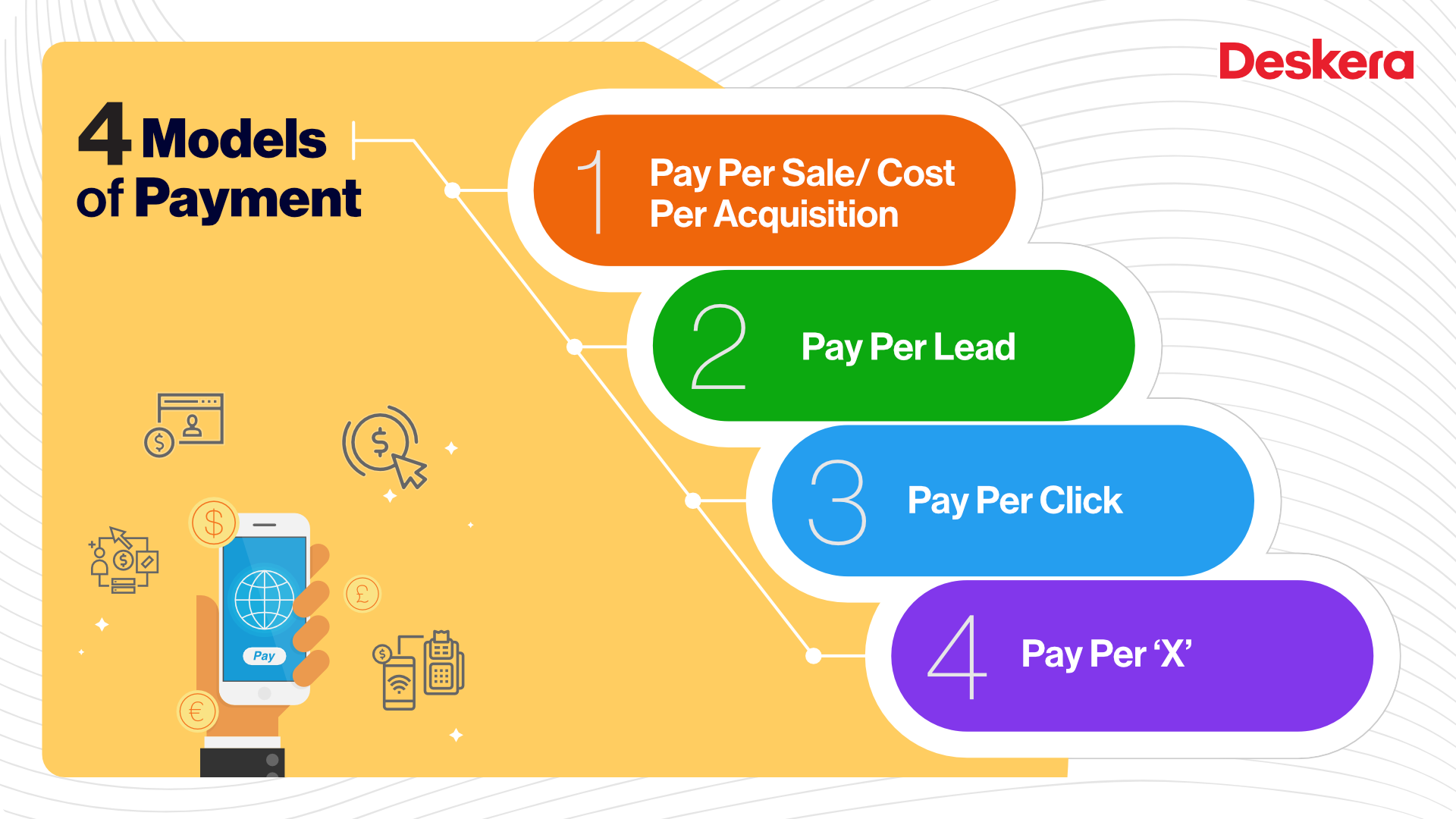 Pay Per Sale/ Cost Per Acquisition
Under this model, the merchant or retailer pays the affiliate or publisher for the sales generated after the transaction is completed. In the eCommerce setup, this is the most common model used by merchants or retailers.
Pay Per Lead
A "lead" is defined as a completed form registration or signup. This involves information given by the consumers about themselves like their name, email address, phone number, household income, personality traits and job information to mention a few.
Often, such registration or sign up is a non-cash conversion. The more complex the lead form, the higher the payout tends to be.
Pay Per Click
Under this payment model of performance marketing, the merchant pays the affiliate or publisher for a certain amount of clicks that lead to reaching the desired landing page. However, this model is rarely used in performance marketing.
Pay Per 'X'
In this payment model of performance marketing, 'X' is a representation of whatever the merchant defined as the desired action. The desired action however needs to be something other than lead, click and sale.
For example, 'X' can be the number of downloads, upsells within the app, rewards program sign-ups
How to Measure Performance Marketing?
Return on investment is the defining element of performance marketing. Every activity and action performed during the marketing campaign is reported and analyzed against pre-defined KPIs. It is these KPIs that help in understanding the performance of the campaign and how the campaign can be optimized to improve the performance.
The return on investment needs to be measurable and tracked regularly. It is only when these 2 conditions are met that digital marketing's success can be ensured. The more data you have on your pre-decided KPIs, the more insights you will have which will lead to a more accurate and effective way of optimizing your campaign.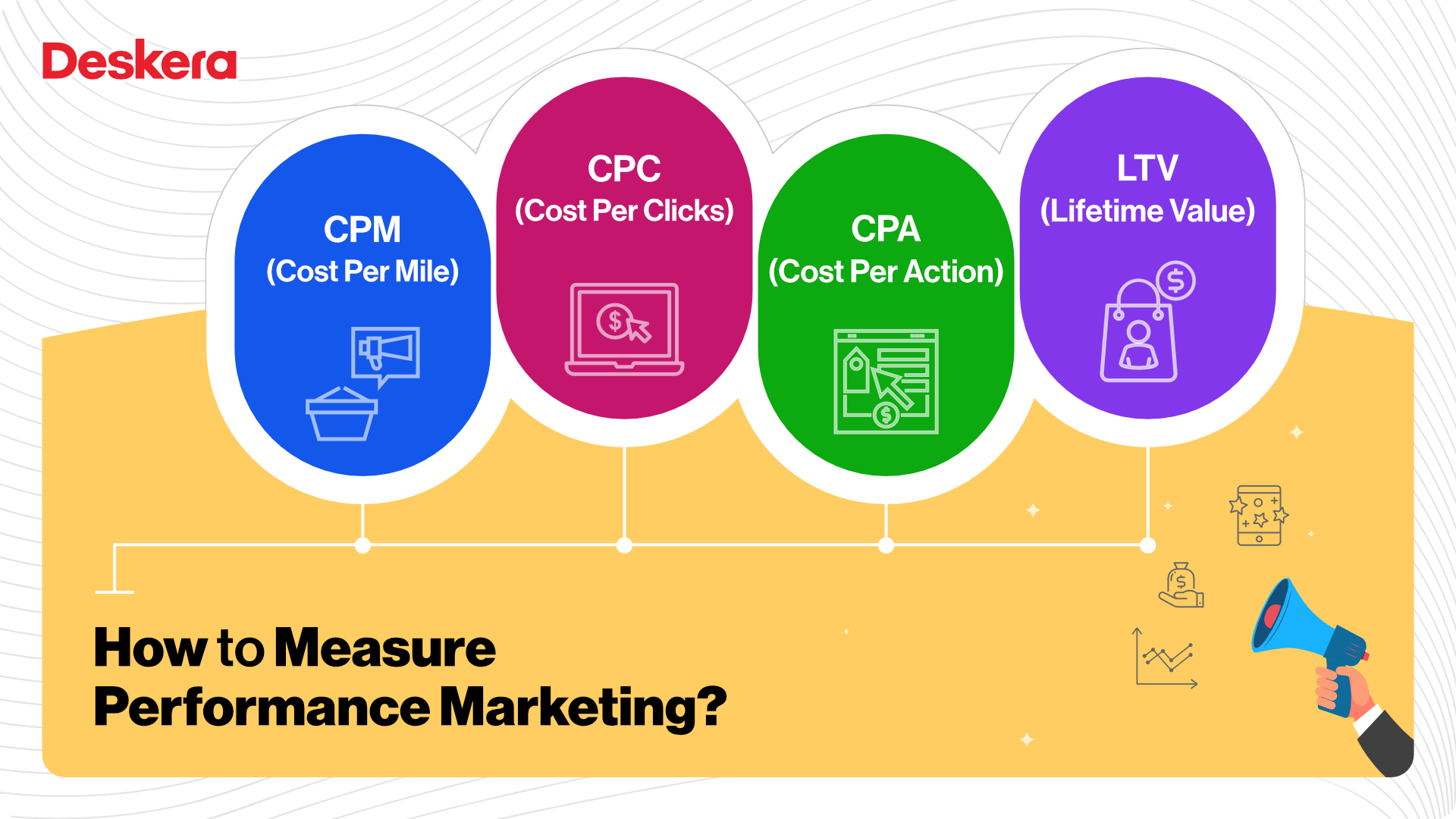 Some of the most common KPIs used in performance marketing is:
CPM (Cost Per Mile)
Cost per mille, also known as cost per thousand is the cost paid by the merchant for 1000 impressions of a digital ad. It is hence the price paid for every 1000 times that the ad is shown to the viewers.
CPM is not a measure of any action taken by the viewers, it is just a measure of the number of times that the ad is shown to the viewers. It is because of this that many marketers of performance marketing are focusing less on CPM and more on other metrics that have action-based measures and insights.
CPC (Cost Per Clicks)
This is the price paid by the merchant for every time the user clicks on the ad. Considering that this measures the action taken by the user by clicking on the ad, this is a better metric for performance marketing than CPM. A higher CPC usually means that the value of the conversion is higher.
For example, a luxury car brand can set a higher CPC for targeting a smaller audience of highly potential customers. While the cost per click is higher, so is the potential returns of the customers buying an expensive car.
CPA (Cost Per Action)
This measures the campaign performance based on a specific action that you wanted your target audience to take. These actions can be downloading an ebook, signing up or subscribing, purchasing an item and so on.
In performance marketing, the action taken by the potential customers is the most important result achieved. This is a tangible as well as measurable metric, which is why it is mostly used for gauging the performance of the marketing campaign.
LTV (Lifetime Value)
This metric of measuring performance marketing predicts the lifetime value of a customer during their lifetime with your brand or company. LTV is a measure of expected spends from the acquired customers. The expected spends are calculated through predictive analysis based on the customer's ongoing activities.
With the aid of several tools and software that have high LTV measurement capabilities, LTV has become one of the most popular metrics of performance marketing. The main benefit of this metric is that it helps the marketers plan their overall strategies such that returns on investment is boosted.
Channels Used For Performance Marketing
When it comes to "performance marketing," there are several channels in the realm of digital marketing that use it, with slight differences between each of them. Depending on the business goals and therefore merchant's targets, the merchants decide to use either one such channel in their performance marketing strategy or a combination of multiple channels.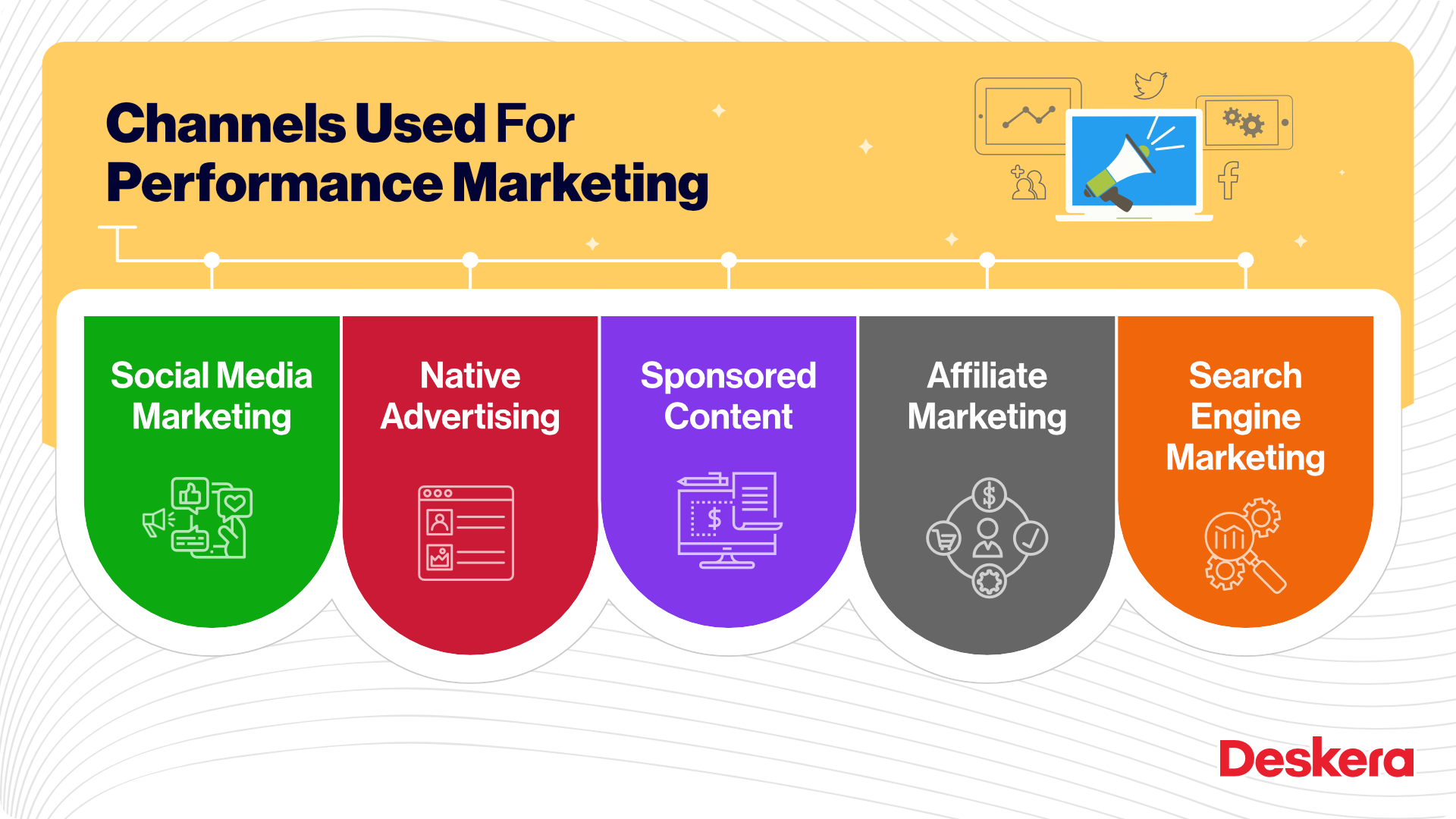 Some of the most common channels used for performance marketing are:
Social Media Marketing
A lot of the brands have started tapping into their potential customers through social media like Instagram, Facebook, Twitter, Pinterest, Linked In and Tiktok. If you want to do performance marketing through these platforms, you will either have to choose influencer marketing or paid advertising strategies or a combination of both.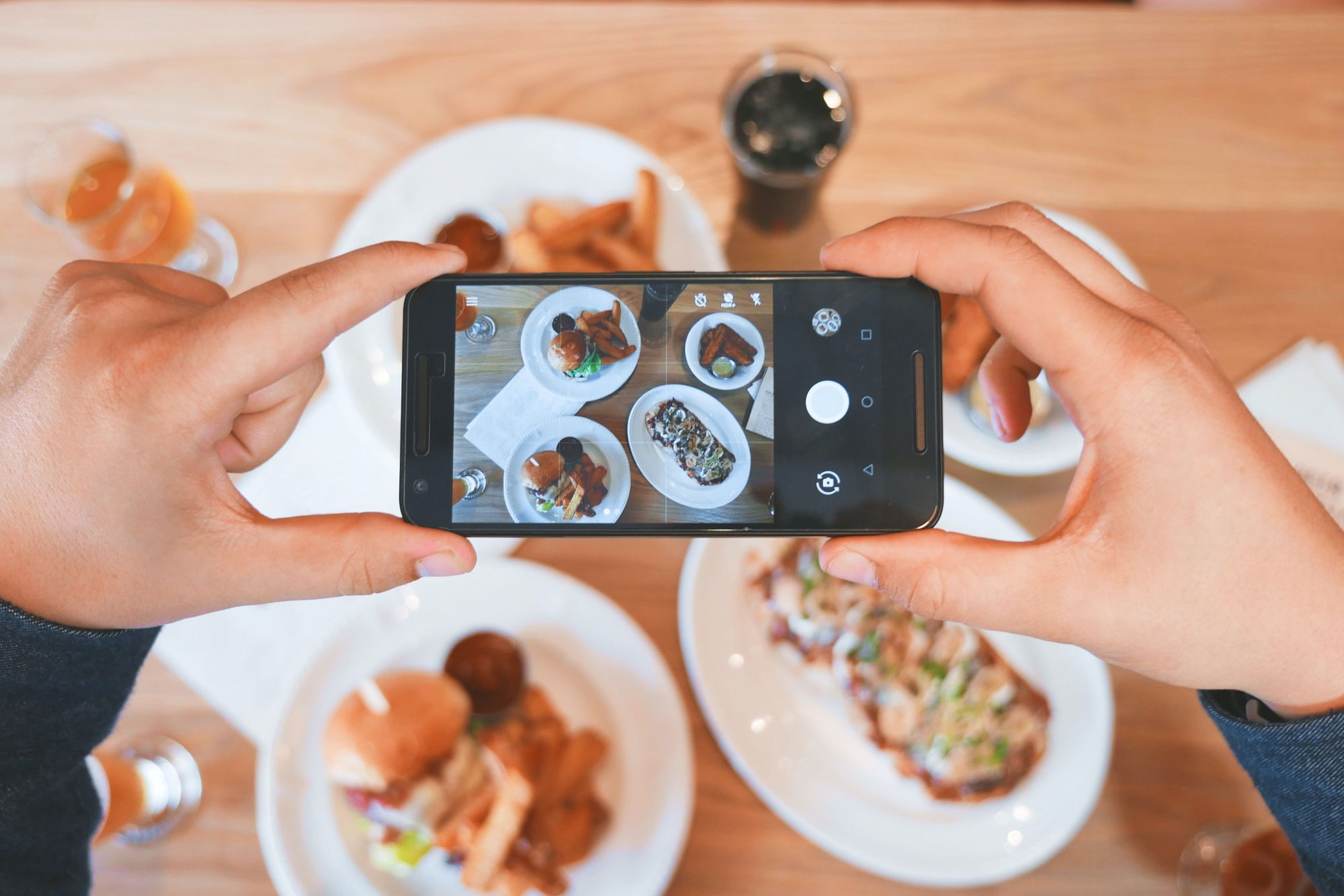 However, even for these platforms, your first step would be to determine the platform which has your target audience. For instance, LinkedIn is for professionals, Pinterest is for creators and shoppers with specific interests, Facebook and Instagram have a widely diverse audience and Tiktok is mostly used by the younger generation.
To measure the performance of social media marketing, engagement, likes, shares, comments, clicks, sales and checkouts act as the performance metrics.
Native Advertising
Native advertising is a type of ad whose content is designed in a manner that it adapts and blends with the medium it is published on. This means that native advertisements do not look like an ad.
While the user is reading through the chosen medium, the native advertisement is perceived as a section containing relevant content. This has resulted in better performance in terms of customer's affinity for the brand and an increase in their purchasing intent as compared to banner ads' performances.
This channel is preferred for usage during retargeting marketing as it can provide the potential client with useful and valuable information which attracts them and drives them to perform a specific action. It also leads to increased customer loyalty towards the brand. The common payment models which also act as performance measuring metrics for native advertisements are pay per impression or pay per click.
Sponsored Content
Using this channel for performance marketing involves working with influencers, prominent figures and content curation sites. These people or pages publish a post or an article dedicated to advertising a brand or goods and services in exchange for payment.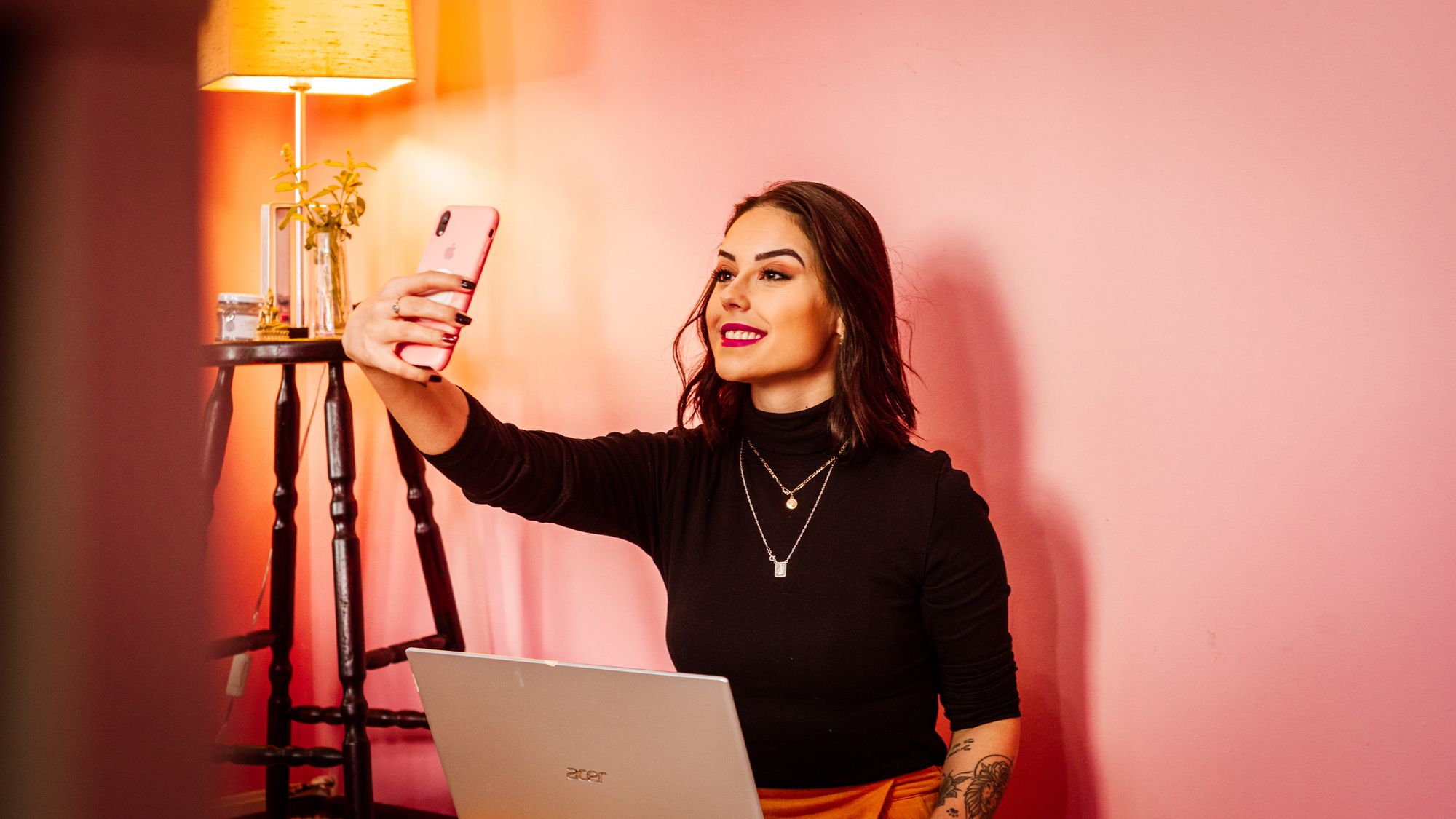 The payment can however be in the form of free products, services, experiences, cost-per-click (CPC), cost-per-mile (CPM) or cost-per-action (CPA) based compensation.
This type of performance marketing is on the rise because the influencers or prominent figures or content curation sites involved in marketing are trusted by their followers or subscribers and thus, so are their recommendations.
Affiliate Marketing
Affiliate marketing is a form of performance marketing and is not the same as performance marketing. It includes influencer marketing, email marketing, search marketing or any other marketing forms where the marketing partner exchanges sales or completed desired actions for commission payouts.
It is an affiliated brand and product marketing with a dedicated performance-based marketing strategy that leads to new customer acquisition, market expansion, increasing sales, better customer segmentation targeting and campaigns that have a high return on investment.
An example of affiliate marketing is, advertisers like Google Adsense placing banner ads on other websites with related products and services. Through this, the merchant's brand gets exposure to an entirely new audience with the chance to engage them with their website.
Search Engine Marketing
Search engine marketing is also known as pay-per-click or paid search advertising. While combining it with other marketing firms, it uses native ad content through sponsored search results. In SEM, the advertiser relies on keywords and pays for the number of clicks that they get through the advertisements posted on google, yahoo and bing.
For SEM hence, keywords are the main base through which the performance of the campaign can be ensured. The correct keywords hence need to be chosen after proper research. The research should also study the complementary relationship between the campaign's organic and paid keywords.
If the company relies on organic SEM, it means that it is using the search engine's algorithm and SEO (Search Engine Optimization) words to rank in the search results.
Advantages of Performance Marketing
Performance marketing is in vogue because while it compliments the changing trends and preferences for eCommerce business, it has benefits that further attracts you to it. These benefits of performance marketing are: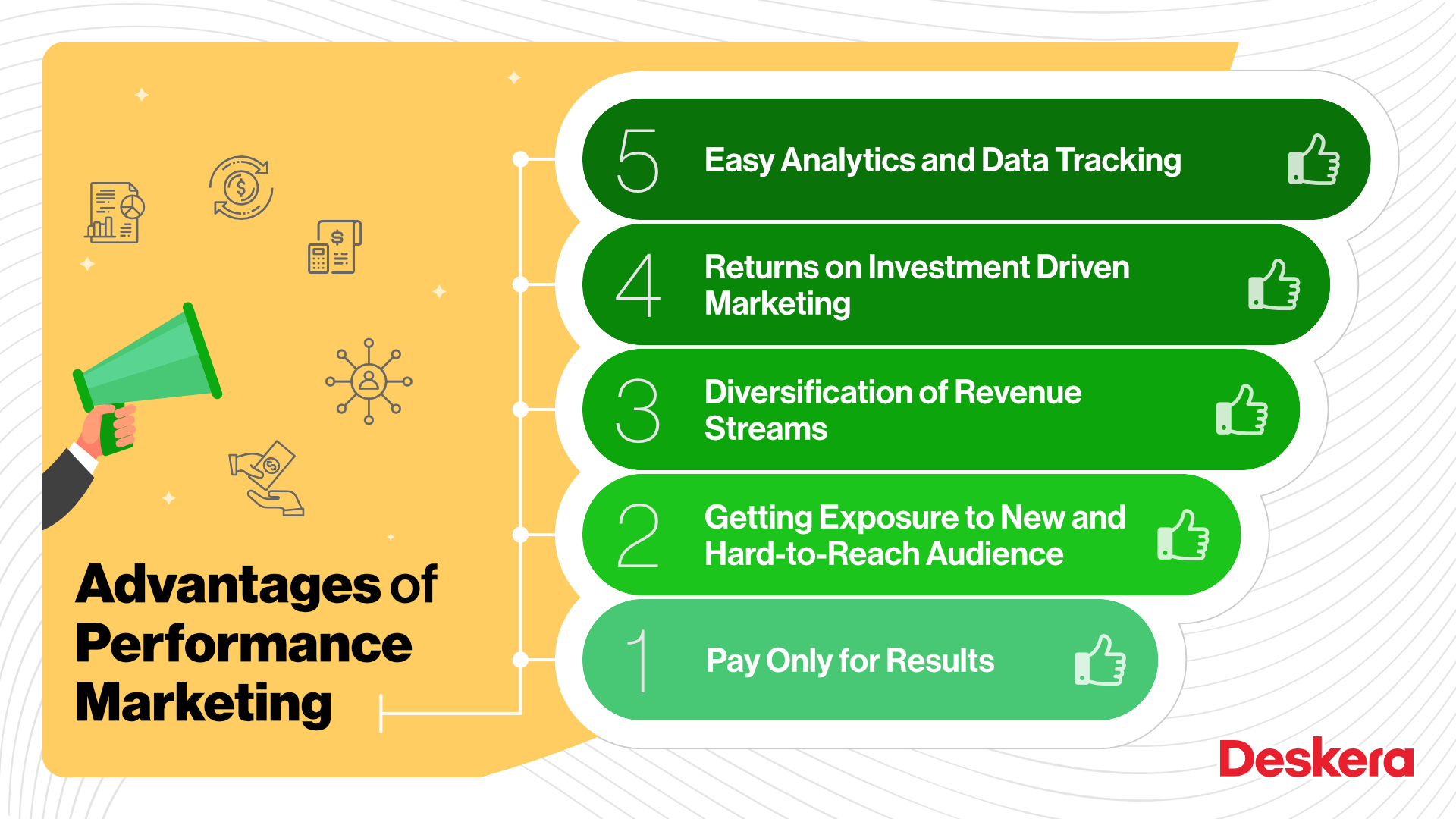 Easy Analytics and Data Tracking
Performance marketing focuses on boosting the performance of business goals like likes, clicks, leads, sales and many more. These can be targeted and measured as metrics to optimize the performance of your campaign.
Modern tools and technologies like the cloud software Deskera makes it all the easier to track your ad performance, monitor, and adjust your campaigns based on the insights received. These insights are in real-time which also allows you to monitor and adjust your campaigns on a real-time basis.
Each time your potential customers subscribes to your newsletter or clicks on the ad or makes a purchase, the marketers get that update through their performance marketing insights. This helps to know how well your business goals are being fulfilled and what changes if any are needed.
Returns on Investment Driven Marketing
The main goal of performance marketing is to bring in high returns on investment. It is free from the risks that are associated with traditional advertising as you can watch the results in real-time, adjust and reallocate your marketing budget as deemed necessary, stop paying for underperforming or over-performing campaigns and pay only after the business goals have been met. It hence ensures positive performance and results for the goals set.
Diversification of Revenue Streams
Performance marketing is that versatile strategy that facilitates the shift between different marketing channels to get the one giving the desired results. This ensures that your advertising budget is not spent on ineffective tactics, with no gains in revenue and gross profit.
By shifting between marketing channels until you find the one that suits your goals the best, the desired sales volume can be generated and therefore the envisioned balance sheet, profit and loss statement, income statement and cash flow statement.
Getting Exposure to New and Hard-to-Reach Audience
With the help of an effective performance marketing strategy, you would be able to get exposure to new and hard-to-reach audiences which would be more diversified. This trend is seen the most for affiliate marketing where a huge audience is brought in, more sales and therefore higher net sales are generated.
Additionally, because performance marketing uses several channels of marketing and comes in different formats, it also brings new markets for your business. Altogether, this will bring in more operating incomes, wider brand awareness and a more secure future for your business.
Pay Only for Results
Unlike other marketing strategies which require paying the full amount upfront, performance marketing requires the payment to be done only after the desired business goals or actions have been met. Based on the payment model decided, the payment is done by the merchant to the publisher.
This ensures that the merchant has gotten the worth of marketing budget and investment, with measurable gains which will only bring him more profit further on.
Disadvantages of Performance Marketing
While performance marketing has several benefits that attract merchants towards it, they also need to be aware of the following disadvantages: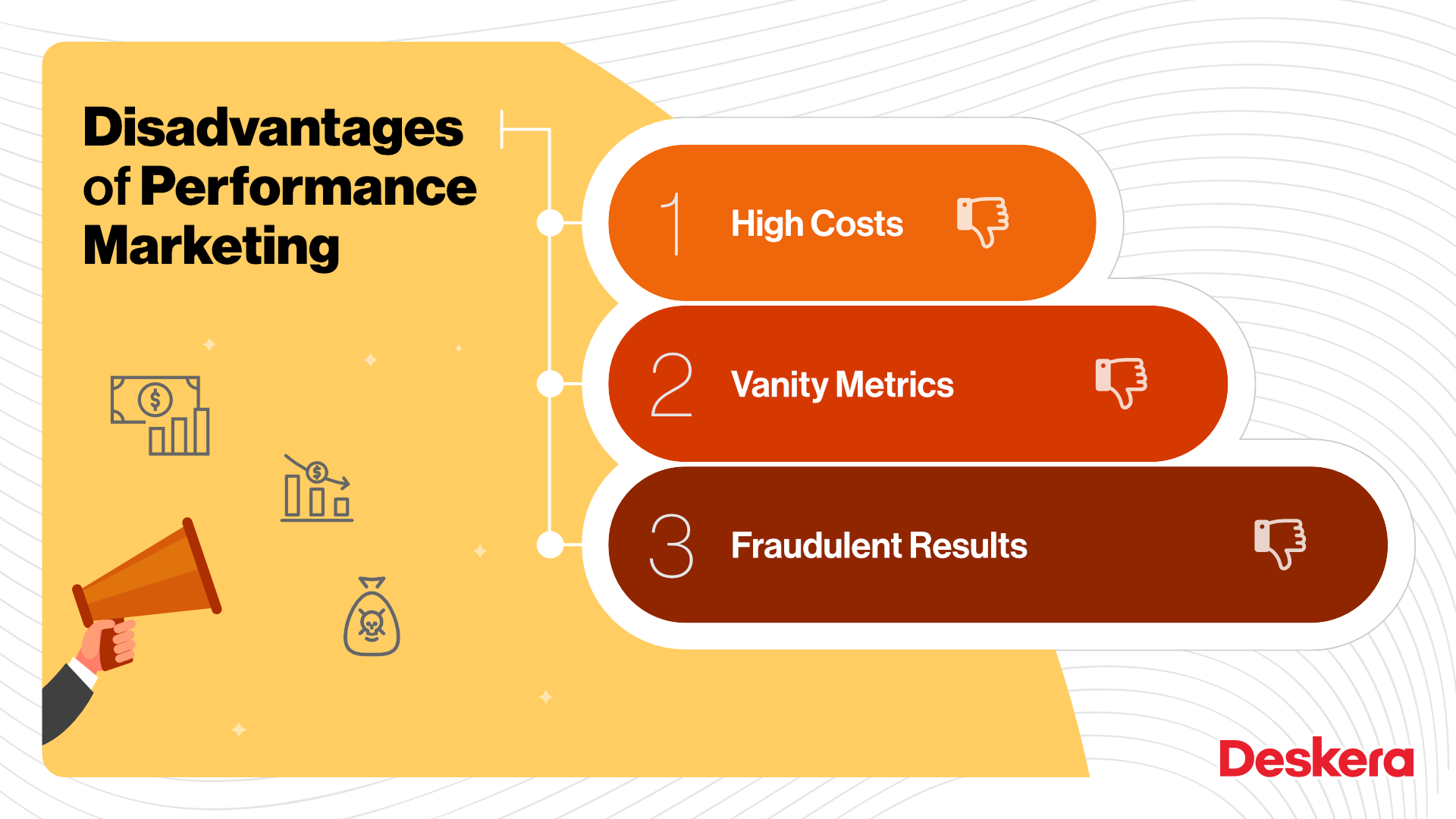 High Costs
When you have partnered with trusted digital agencies, you have a fixed monthly expenditure. The same is not true for performance marketing wherein the monthly expenditures can vary based on the business actions or goals achieved.
A sudden increase in the marketing expenditure can create cash flow problems in the company and therefore result into a bad customer feedback as well as experience. This is especially if the performance gain does not lead to immediate revenue growth. This is observed the most in the case of leads and ad clicks.
Additionally, before you will be paying for each sale made or a performance met, you might end up paying more than you would in the case of other types of digital marketing, hence increasing your operating expenses.
Vanity Metrics
These are the metrics that seem beneficial at their face value but do not have any meaningful impact on the business's primary goals.
For instance, increased website traffic or increasing Twitter followers may seem beneficial but are not so if that traffic is not from the target audience and does not lead to increased revenue and sales. Such metrics, though important, should be backed by other performance metrics which directly meet business goals.
If you measure vanity metrics and take that as a performance achieved to make your payment, your expenditure may outweigh the returns gained from performance marketing.
Fraudulent Results
If you are not using the services of an agency that is well established, you can fall into the trap of an agency that gets you involved with vanity metrics. Such agencies rely on performance-based payments and to get it quicker, they give you low-value results. Such agencies also use black hat tactics to meet the performance.
The performance met and paid for however leads to no profit for you. Such an incentive for fraud is especially high with performance marketing. To protect yourself from fraudulent results and practices, you should be well versed with digital marketing, performance marketing and its KPIs and be proactive throughout your marketing campaign and its analytics.
How Can Deskera Assist in Performance Marketing?
Deskera is an all-in-one platform to run your business. Through Deskera CRM you can automate your marketing activities on one platform, track the performance of the campaign on a real-time basis and even have a customized marketing dashboard with insights that will let you find unprofitable campaigns early on.
This will help in saving money for your business. This dashboard will also help in finding the most effective marketing campaigns, which when further strategized will lead to benefits for your company. Deskera CRM also facilitates automated email marketing campaigns, following the email marketing funnel as decided by you. This also comes with email marketing templates.
To know more about the budget you can afford for your performance marketing, Deskera Books comes in handy. This has a record of all the important financial statements of your business, along with predictions for future account receivables and account payables.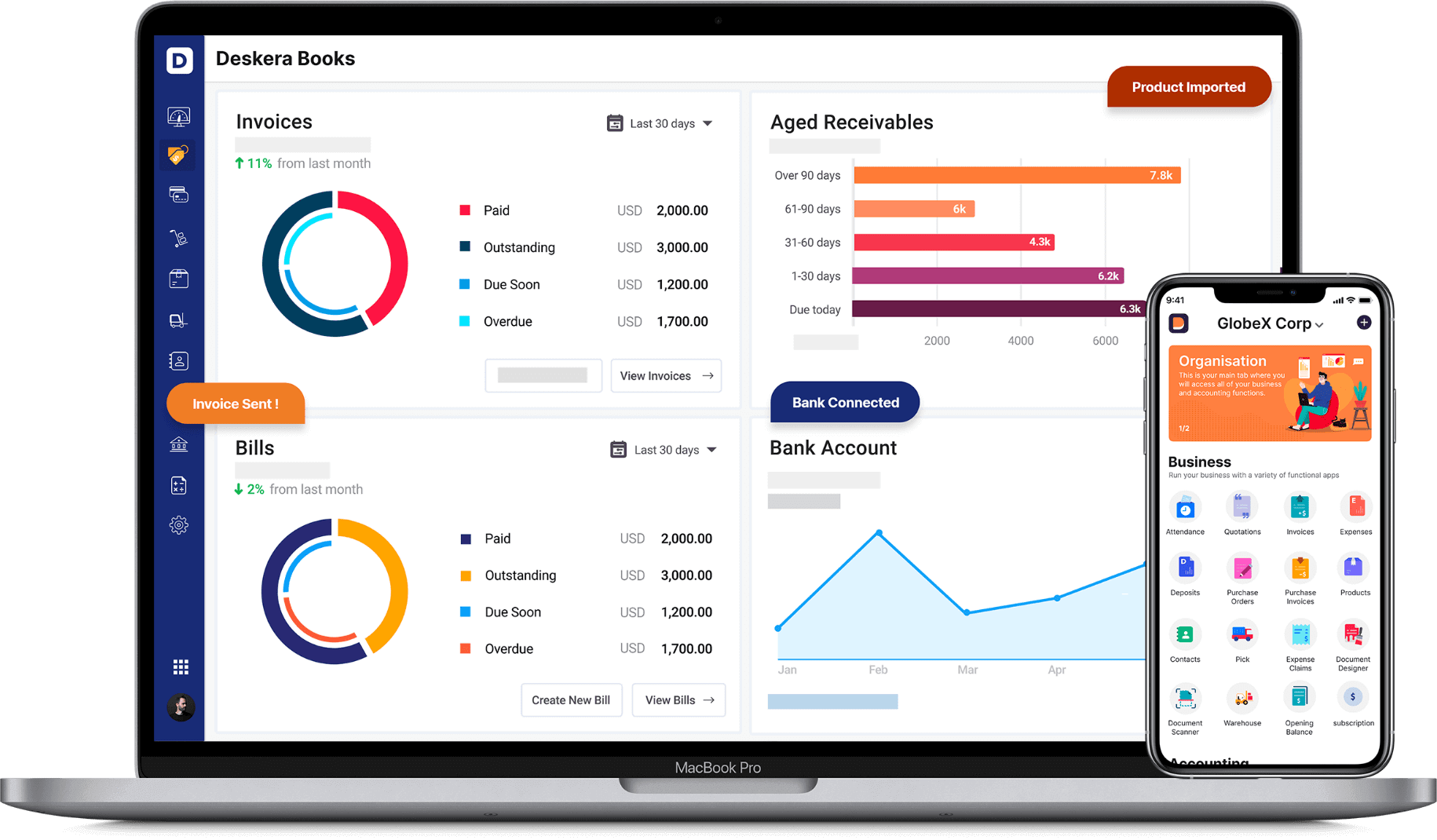 This is important to ensure that the marketing budget does not hamper everyday business functions. If not taken care of, this will lead to loss of customer retention, reduced customer loyalty and lack of encouragement for returning customers.
Lastly, through contact and deal management of Deskera CRM, which also keeps a customized sales pipeline, you also get insights into deals won and lost, what led to the deal being won or lost, the buying behaviour of customers, what works with your target audience and what does not and what are the prospects.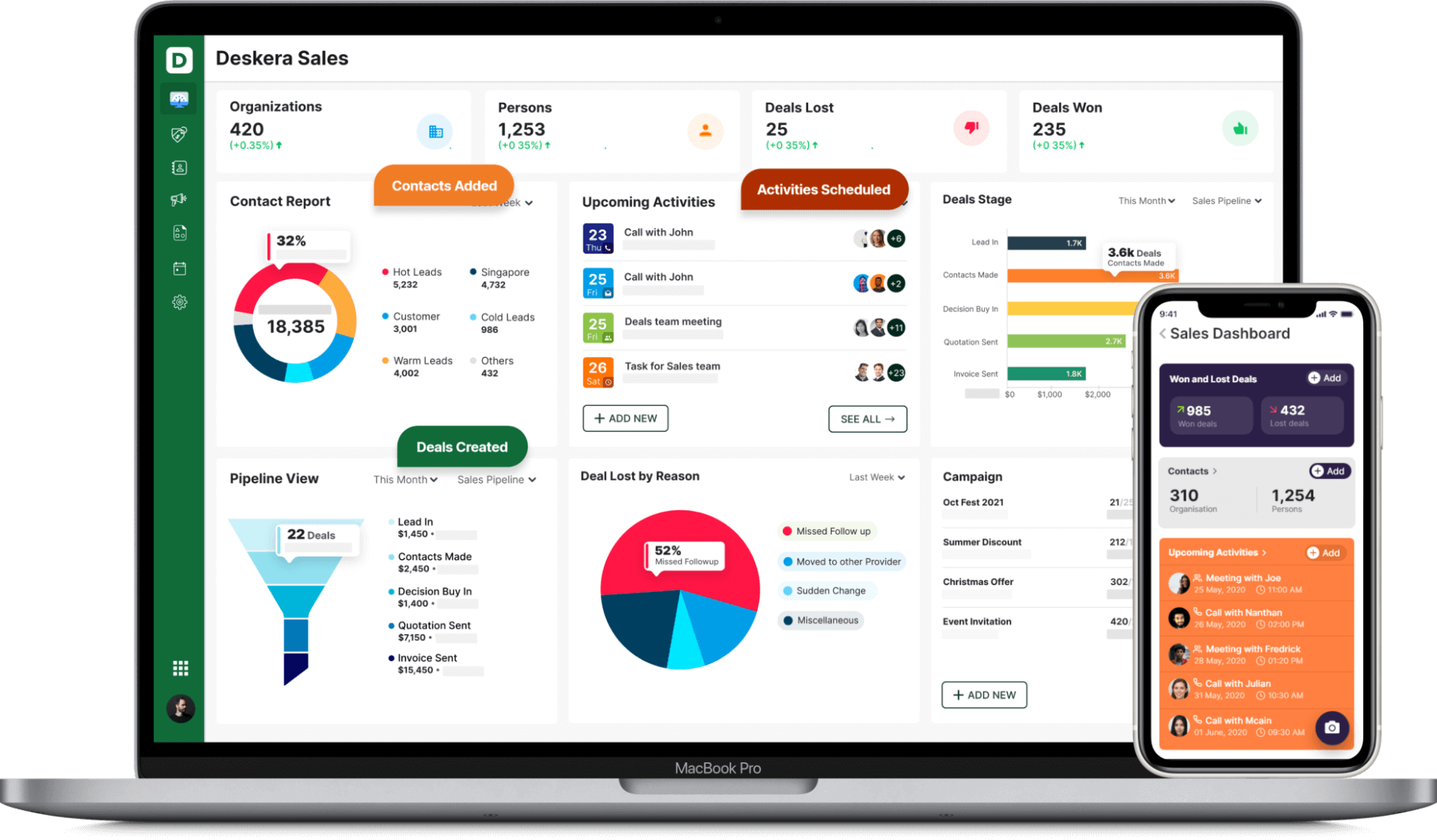 Deskera will hence become the perfect reality check assistant to your performance marketing campaigns.
Deskera
Your perfect reality check assistant to your performance marketing campaign
Key Takeaways
Performance marketing is that type of marketing whose benefits and attractive pricing models have been attracting lots of merchants. However, these do not come without their share of risks.
Hence, if your company is considering, it should weigh the downsides against the potential gains from performance marketing. These should be based on your short terms and long term goals, and not just immediate results, to ensure sustainable growth of your company.
Thus, the advantages of performance marketing are as follows:
Easy Analytics and Data Tracking
Returns on Investment Driven Marketing
Diversification of Revenue Streams
Getting Exposure to New and Hard-to-Reach Audience
Pay Only for Results
On the other hand, the disadvantages of performance are as follows:
High Costs
Vanity Metrics
Fraudulent Results
The most commonly used channels for performance marketing are:
Social Media Marketing
Native Advertising
Sponsored Content
Affiliate Marketing
Search Engine Marketing
The 4 most commonly used payment models in performance marketing are:
Pay Per Sale/ Cost Per Acquisition
Pay Per Lead
Pay Per Click
Pay Per 'X'
To measure the performance of the performance marketing campaigns, the commonly used metrics are:
CPM (Cost Per Mile)
CPC (Cost Per Clicks)
CPA (Cost Per Action)
LTV (Lifetime Value)
The groups involved in the successful working of performance marketing are:
Retailers/Merchants
Affiliates/Publishers
Affiliate Networks and Third-Party Tracking Platforms
Outsourced Program Managers (OPMs)
Hence, considering all of this, it is important to build a comprehensive digital marketing strategy, rather than just focusing on one aspect of online marketing like performance marketing. Such a comprehensive approach will ensure that your strengths mitigate your weaknesses and your business has long term gains from the marketing campaigns.
Related Articles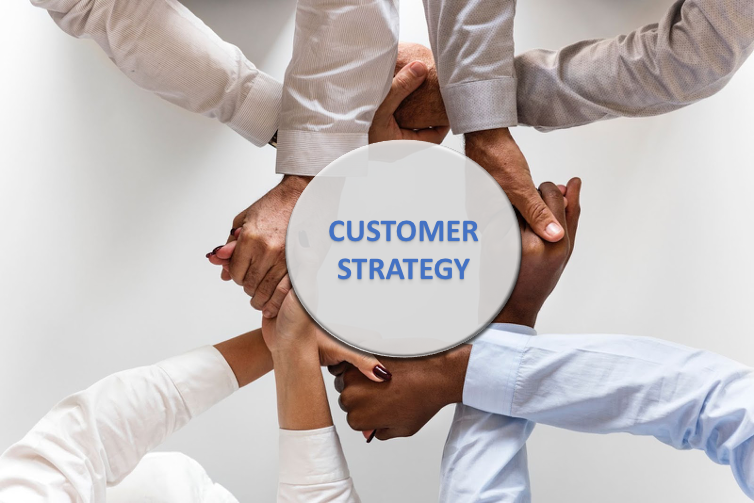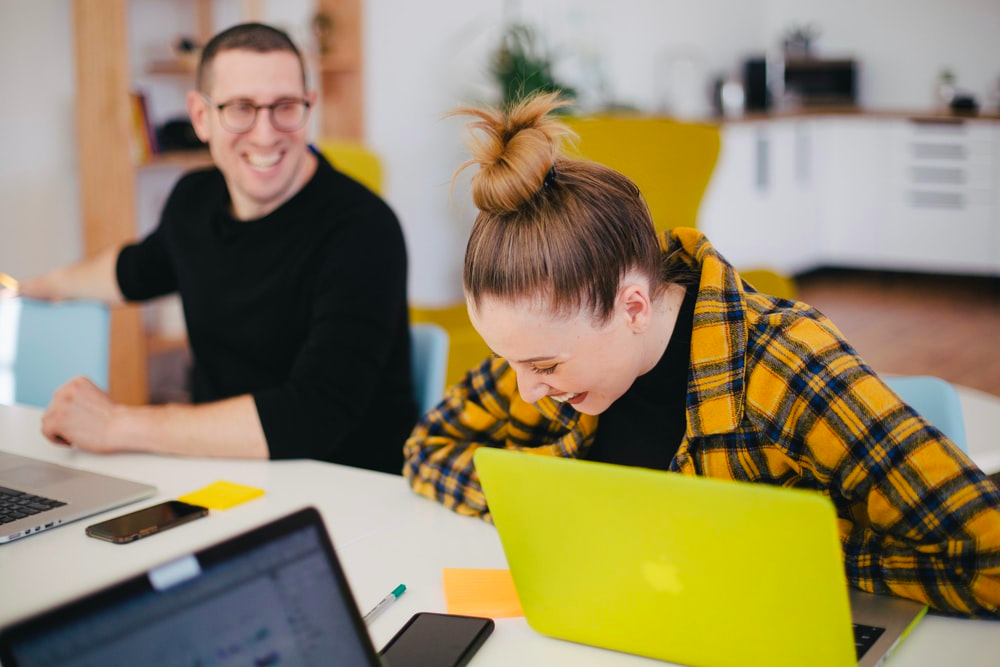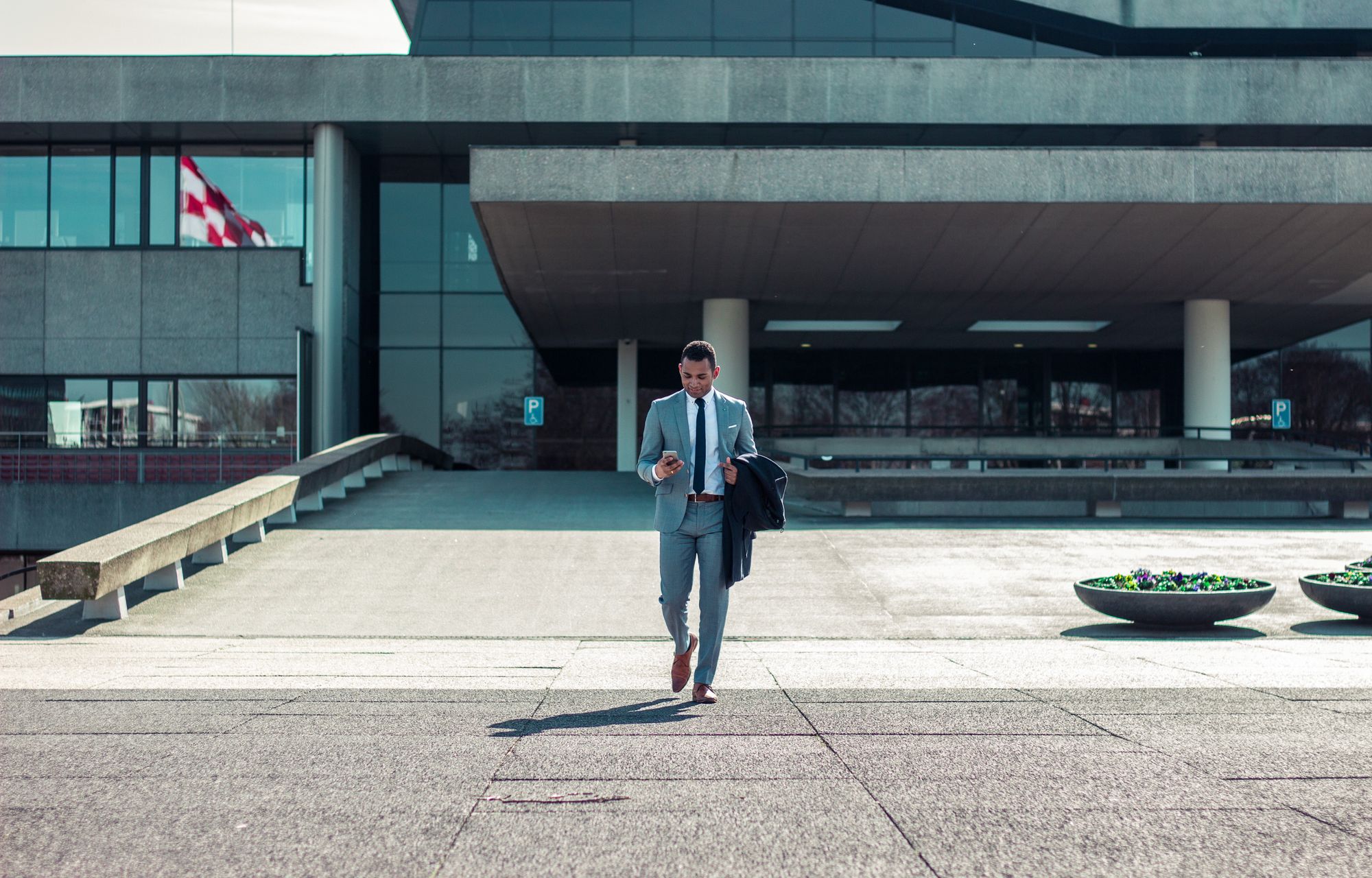 ---
---