By 2027, the eCommerce Market is anticipated to reach USD 16,215.6 billion. Numerous retailers, both online and offline, are embracing multi-channel strategies and are constantly reimagining how we purchase online.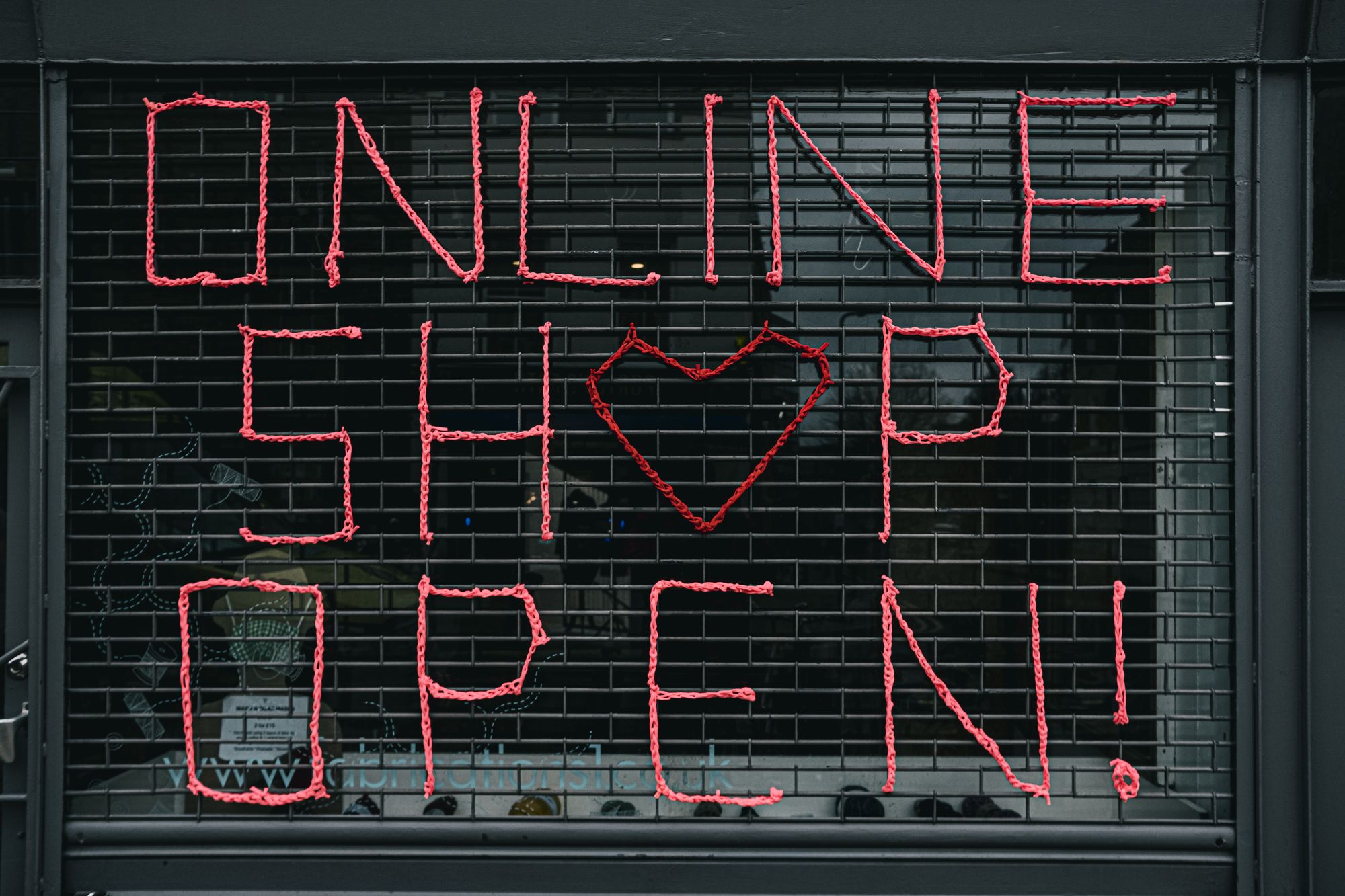 A functional ERP ensures that several business management tools work together for the majority of B2B businesses. You gain from an integrated, single data hub that breaks down silos with ERP eCommerce connection.
This article will not only cover what ERP is but also all the benefits it can offer you. Following are the topics covered:
Deskera provides the best ERP Solution for your eCommerce Business
Sign up for Free Trial Today!
eCommerce Market Overview
E-commerce, or electronic commerce, describes business dealings carried out electronically over the internet. Along with activities like online auctions, payment gateways, online ticketing, and internet banking, it encompasses purchasing and selling consumer goods, marketplace services, and customer support.
Business to Business (B2B), Business to Customer (B2C), Customer to Business (C2B), and Customer to Customer (C2C) are just a few of the different business models that are typically used to categorize eCommerce.
It provides the seller with a number of advantages, including a worldwide audience, low transaction costs, larger profit margins, direct communication between the parties involved, and speedy delivery of goods and services.
This market is primarily driven by elements including the increasing use of smartphones and the Internet, the dependence on social media to promote eCommerce platforms, the expansion of omni-channel business models, and the introduction of new payment methods.
Additionally, eCommerce automation presents enormous growth potential for market participants. However, there are several challenges limiting the market's growth, including cybersecurity concerns and online fraud.
Local rules and regulations for international eCommerce as well as a lack of trust resulting from touch-and-feel experiences are the main obstacles to the entire market's expansion.
E-commerce Market Classification
By Business Model
Horizontal Commerce
Vertical eCommerce
Horizontal eCommerce:
The idea behind the horizontal eCommerce business strategy is to sell everything and reach as many people as you can. The horizontal eCommerce project is essentially a digital one-stop shop where you can buy everything you need without having to hunt around for the product category you're looking for.
A real-world example is the greatest way to explain anything, and we have one. As a benchmark for horizontal eCommerce, think of Amazon
After beginning as a bookseller, the business over time increased the scope of its product offering. Everything is available for purchase on Amazon, from a pair of pants to a combat knife. And that's precisely why the horizontal model is so unique.
To increase coverage, it merges a number of market categories. Such a varied marketing approach does, however, come with drawbacks. You have little possibility of dominating a certain sector if you spend all of your time on diverse market segments.
Vertical eCommerce:
Businesses that are vertically oriented rely on industry dominance, as opposed to the horizontal approach. They concentrate all of their efforts on offering the greatest services in a single area. Being the best in your sector at the expense of a small target audience is the goal of vertical eCommerce.
Your eCommerce company can integrate its customer relationship and product marketing tactics by using vertical integration.
You can create a single marketing system and implement your strategy consistently and step-by-step far more easily if you restrict yourself to a single product category and its relatively small consumer base.
With the vertical eCommerce model, your company will only compete for market share and have no impact on any other sectors. That is the cost of becoming the greatest in your field.
By Browsing Medium:
Mobile/Tablet- Application-based, Browser
Desktop/Laptop
By Payment Mode:
Cash Payments
Card Payments
Bank Transfers
Digital Wallets
Other Payment Modes
By Transaction:
Consumer-to-Consumer
Business-to-Consumer
Business-to-Business
Others
By Offering:
Food & Beverages
Beauty & Fashion Products
Pharmaceutical Products
Travel & Tourism
Electronic Products
Household Products
Others (Sports, Agriculture, and Automotive, among others)
By Region:
North America- U.S., Canada
Europe- Germany, Norway, U.K., France, Netherlands, Italy, Spain, Sweden, Russia & Rest of Europe (ROE)
Asia-Pacific- South Korea, China, Malaysia, India, Japan, Australia & New Zealand, Indonesia, Vietnam & Rest of Asia-Pacific (ROAPAC)
Latin America- Brazil, Argentina, Mexico & Rest of Latin America
Middle East & Africa- South Africa, Saudi Arabia, UAE, Israel & Rest of MEA
Key Players
The key players profiled in the global eCommerce market are:
Tesco Plc (U.K.)
Amazon.com, Inc. (U.S.)
Wayfair, Inc. (U.S.)
Alibaba Group Holding Limited (China)
Walmart, Inc. (U.S.)
Shopify, Inc. (U.S.)
The Home Depot, Inc. (U.S.)
JD.com, Inc. (China)
Costco Wholesale Corporation (U.S.)
Rakuten, Inc. (Japan)
Otto GmbH & Co KG (Germany)
Zalando SE (Germany)
Inter Ikea Systems B.V. (Netherlands)
Priceline.com (U.S.)
Best Buy Co., Inc. (U.S.)
B2W Digital (Brazil)Groupon, Inc. (U.S.)
Suning.Com Co., Ltd. (China)
Key Growth Drivers
One of the main factors fueling the market's expansion is the rapid urbanization of the world. Additionally, rising internet usage and the use of gadgets like smartphones, laptops, and tablets to access eCommerce portals are boosting industry expansion.
Through eCommerce, companies may conduct transactions without having a physical presence, which lowers their infrastructure, communication, and overhead costs.
The market is also fueled by the rising popularity of online shopping, particularly among women, and the expanding impact of social networking sites on purchasing decisions.
Online retail channels offer consumers a hassle-free shopping experience while offering a large selection of goods to pick from, all at reasonable price points.
Additionally, the emergence of direct-to-consumer and private-label business models is fostering optimism for market expansion. This makes it possible for businesses to gather and use consumer data in order to offer customers customized goods and services.
As a result of lockdown and social isolation measures, the spread of the coronavirus disease (COVID-19) has given e-commerce activities an additional boost. Customers are turning to online platforms to acquire necessary supplies.
Growth Engines Young consumers, primarily those in the millennial and Gen Z generations, are digital natives who are accustomed to and at ease utilizing technology in daily life. They also shop online because of things like affordable prices, convenient returns, and same-day delivery.
Additionally, the market is anticipated to grow as a result of recent developments such as increased internet connectivity, rising smartphone penetration, rising m-commerce adoption, rapid urbanization, growing acceptance of digital transactions, expansion of regional localization of internet content, elevated shopping experiences, etc.
E-Commerce Business Model
Electronic commerce, also known as eCommerce, is a business concept that enables buyers and sellers to transact online. There are six main business models for eCommerce:
Business to Consumer (B2C)
Business to Business (B2B)
Business to Government (B2G)
Business to Business to Consumer (B2B2C)
Consumer to Consumer (C2C)
Consumer to Business (C2B)
Business to Consumer (B2C)
Business to consumer (B2C) marketing is the practice of a firm marketing its goods or services directly to consumers. It is the type of business that is most well-known. B2C eCommerce is comparatively simple.
Every time you buy food from a grocery store, have supper at a restaurant, go to the movies, or get a haircut, you engage in a business-to-consumer transaction. You are the final consumer of the goods and services that these businesses offer.
Business to Business (B2B)
As the name suggests, B2B refers to the practice of a firm marketing its goods or services directly to other companies. There are two approaches for B2B eCommerce: vertical and horizontal.
Businesses that are vertically oriented sell to clients in a particular sector. You may reach customers in a wide range of industries by using a horizontal strategy. Each strategy has advantages and disadvantages, such as the benefits of vertical market depth and industry knowledge vs broad market coverage and diversity (horizontal).
Business to Government (B2G)
Direct marketing of a company's goods and services to a government body is known as business to government (B2G). It's possible for this organization to be municipal, county, state, or federal.
When a private engineering firm sells its engineering skills to a county government to create a new water and sewer infrastructure for the town, that is an illustration of a local B2G partnership. Businesses often submit bids for projects in B2G when governments issue Requests for Proposals (RFPs).
Business to Business to Consumer (B2B2C)
A company sells goods to another business, which then sells them to consumers, in B2B2C eCommerce. When a wholesale distributor sells goods to retail stores, those retailers then resell the goods to consumers, that is an illustration of a B2B2C relationship.
The first company (the firm from which the product originated), a middleman, and the end user make up the B2B2C model.
The B2B2C system can be applied in eCommerce applications in a variety of ways. To market its goods and services, for instance, a business can collaborate with another business and pay the partner a commission on each sale.
Consumer to Business (C2B)
When we think of commerce strategies, we usually think of them from the beginning of the business. Consumer-oriented models, such as Consumer to business, are gaining popularity.
Individuals sell goods and services directly to businesses in the C2B eCommerce business model. This is most prevalent on websites that allow individuals (contractors or freelancers) to share work or services in which they are skilled. Businesses will frequently submit a request or bid for that person's time and pay the person through that platform.
Consumer to Consumer (C2C)
Another model that most people do not consider is the consumer to consumer business model. With companies like eBay, Craigslist, and Etsy leading the way, the rise of the digital landscape has really enabled the concept to take off.
Consumers sell goods or services directly to other consumers in C2C eCommerce. This is most often made possible by third-party websites (such as the ones mentioned above) or marketplaces that facilitate transactions on behalf of buyers and sellers.
These eCommerce marketplaces enable small businesses, as well as creators, to sell their products at their own prices without the need to maintain their own online storefront.
E-commerce business process
The eCommerce process flow describes all of the steps and functionality that go into running an eCommerce website. eCommerce functions in many ways similar to traditional brick-and-mortar stores, albeit online. There is what the customer sees, and then there are areas that are only accessible to employees.
Employee-only areas in eCommerce are similar to the management office and the space behind the registers in a physical store, but they exist on a computer rather than in a physical space. Similarly, the customer-facing areas are similar to the sales floor, aisles, signage, and other typical retail features, but they are on a website rather than inside a building.
These two areas are referred to as the backend and the frontend in software, including that which runs eCommerce websites.
Backend
The backend of an eCommerce website is the business-facing side. It's also known as the dashboard, the control panel, the admin panel, or sometimes just the admin. The backend is known by different names depending on the software provider, this is where you control all aspects of your eCommerce website.
The backend includes tools for website creation and management. Users can upload products, categorize them, and select which payment methods to accept. Many eCommerce platforms provide online store templates to help with design.
Inventory tracking and control, order processing, marketing tools, a coupon and promotion creator, customer records, and other features are possible.
Frontend
The frontend of an eCommerce website is the consumer side and includes everything the customer sees when shopping. The frontend is also known as the storefront, and when people say "the website," they're usually referring to the frontend. The frontend's appearance and functionality are directly related to the options you configure in the backend.
The frontend must be easy to use and well-organized so that customers can find what they're looking for with minimal effort. You can achieve this by creating a sensible category structure for your products and implementing simple navigation.
You should also include business information such as a "About Us" page, a FAQ (Frequently-Asked Questions) page, and additional pages outlining your store's policies such as returns, shipping, and privacy.
These latter pages are considered mandatory for any business, and the more transparent information you provide, the more the customer will trust your store.
Other features that can be added to the frontend include product reviews and Q&As, security logos and other trust badges, the ability for customers to view, edit, and save their cart, and more.
Your store's checkout should run smoothly and have a clear layout to help prevent errors. Keep in mind that the quality of your website's frontend has a significant impact on your conversion rate.
What is ERP?
ERP is a software application that automates business processes while also providing insights and internal controls. It is based on a central database that collects data from departments such as accounting, manufacturing, supply chain management, sales, marketing, and human resources (HR).
Every business must complete work that involves a large number of stakeholders with varying responsibilities. However, this is difficult when the information required to execute processes and make key decisions is dispersed across disparate systems.
Employees struggle to find what they need and may not have access to it at all if data is stored in basic business management software or spreadsheets. For example, the accounting and FP&A teams may use separate spreadsheets with different figures for expense tracking.
ERP can save a significant amount of time and money by providing organization-wide visibility that highlights inefficient manual processes and reveals opportunities for growth.
ERP is critical business software that collects data from various departments and stores it in a single database, allowing leaders to monitor the pulse of a company using a single view of reality.
Finance, manufacturing, inventory and order management, customer communication, sales and marketing, project management, and human resources are all unified by ERP systems. Detail analytics and reporting on each department is a key feature.
ERP software can be deployed in a variety of ways, including on-premises, cloud, and hybrid. While cloud ERP has grown in popularity in recent years, the best approach for any given company is determined by its needs.
Before selecting a winner, businesses should ensure that they understand the capabilities, implementation models, integration requirements, and total cost of ownership of a short list of software providers.
Key features of ERP systems
ERP systems vary greatly in size, scope, and functionality, but most ERP systems have the following features:
Enterprise-wide integration: End-to-end integration of business processes across departments and business units. A new order, for example, automatically initiates a credit check, inquires about product availability, and updates the distribution schedule. The invoice is sent once the order has been shipped.
Operation in real-time (or near real-time): Because the processes in the preceding example take place within a few seconds of order receipt, issues are identified quickly, giving the seller more time to correct the situation.
Consistent appearance and feel: ERP systems provide a consistent user interface, lowering training costs. When an ERP vendor acquires other software, the common look and feel is sometimes abandoned in favor of speed to market. Most ERP vendors restore the consistent user interface as new releases hit the market.
Common database: A common database allows data to be defined once for the enterprise and used by all departments. To improve performance, some ERP systems split the physical database.
ERP implementation
The majority of successful ERP implementations are led by an executive sponsor, who sponsors the business case, obtains approval to proceed, monitors progress, chairs the steering committee, removes roadblocks, and captures benefits.
The Chief Information Officer(CIO) collaborates closely with the executive sponsor to ensure that integration with existing systems, data migration, and infrastructure upgrades receive adequate attention.
The CIO also advises the executive sponsor on challenges and assists the executive sponsor in selecting an ERP implementation firm.
An organizational change management executive should also advise the executive sponsor, as ERP implementations result in new business processes, roles, user interfaces, and job responsibilities.
A business project manager and an IT project manager should report to the program's executive team. If the company has hired an ERP integration firm, the project managers from that firm should be part of the core program management team.
The following is how most ERP practitioners structure their ERP implementation:
Obtain approval: The executive sponsor is in charge of creating any documentation required for approval. This document, commonly referred to as a business case, usually includes a description of the program's objectives and scope, implementation costs and timeline, development and operational risks, and projected benefits.
The business case is then presented to the appropriate executives for formal approval by the executive sponsor.
Stabilize the system: Most organizations experience a drop in business performance after deployment as employees learn new roles, tools, business processes, and metrics.
Furthermore, poor data cleansing and infrastructure bottlenecks will cause disruption. All of these put a strain on the ERP deployment and support teams.
Configure software: The most difficult and time-consuming phase entails analyzing gaps in current business processes and supporting applications, configuring parameters in ERP software to reflect new business processes, completing any necessary customization, migrating data using standardized data definitions, performing system tests, and providing all functional and technical documentation.
Plan the program: The timeline should now be refined into a work plan, which should include finalizing team members, selecting any external partners (implementation specialists, organizational change management specialists, technical specialists), finalizing contracts, planning infrastructure upgrades, and documenting tasks, dependencies, resources, and timing as precisely as possible.
Deploy the system: Several activities must be completed prior to the final cutover, including staff training on the system, planning support to answer questions and resolve problems after the ERP is operational, testing the system, and making the "Go live" decision in collaboration with the executive sponsor.
Why do you need ERP for eCommerce?
A global pandemic and widespread global eCommerce adoption have both raised customer expectations about eCommerce. Customer experience (CX) is now an important part of developing your web store, even for B2B companies. Most ERP software, on the other hand, can optimize:
Inventory details: An ERP system can automatically change the inventory count or product information when an item is purchased or altered. This keeps customers informed and prevents orders from being placed for items that are out of stock.
Your online business will run more smoothly if these systems are automated through ERP integration. This avoids customer dissatisfaction while also ensuring that your inventory and accounting reports are accurate and up to date.
Order placement: ERP software can help with order placement by automating the subsequent steps, such as calculating shipping costs or creating a shipping label.
Process Visibility and Management: When evaluating various ERP eCommerce options, process and project visualization are critical. These systems frequently include customizable dashboards with information about finances, project status, and labor allocation.
Users can quickly identify bottlenecks and make company decisions to facilitate operations by making insights more visible and presenting them in an easy-to-understand graphical format.
Simplify changes: While an online sale can be time-consuming for many businesses, ERP software can help with price changes within product categories.
Customer updates: When you integrate ERP software into your e-commerce platform, your customers will receive automatic communications. This includes when an order is received, an item is shipped, or an item is delayed in transit.
Shipping/Distribution: Many eCommerce companies use dropshipping, which is when a company sells a product online and then orders it from a third-party vendor, who then ships the item to the customer.
This allows eCommerce businesses to offer a wide range of products without the need for a large inventory or a large warehouse space.
What are the challenges faced by eCommerce Industry?
In terms of cybersecurity, the eCommerce industry is widely regarded as the most vulnerable. Malware attacks temporarily take over the targeted user's system, web server, and all confidential data and demand a fee in exchange for returning the user's data. It is a threat to eCommerce websites because it undermines customer trust.
As a result, the increasing number of malware applications would have a negative impact on the growth of the eCommerce market. Other challenges to the market include ambiguity in cross-border trade, information asymmetry (virtual vs. reality), and so on.
Customer Experience
A successful eCommerce website relies heavily on customer or user experience. Shoppers anticipate a similar, if not identical, experience to that of a traditional brick-and-mortar store. The website's flow, segmentation, and retail personalization of products based on the shopper's preferences are critical.
Omnichannel experience
Omnichannel eCommerce provides a unified e-commerce experience for your customers regardless of digital device or platform. This is critical because 73% of online shoppers use multiple channels when shopping online, according to research.
Delivering consistent messaging about your brand to your customers is one of the primary benefits of providing an omnichannel experience. No matter where a customer encounters your brand, the messaging is consistent.
Customer loyalty
Your company will struggle if it lacks customer trust and loyalty. However, acquiring and retaining customers requires a significant amount of effort.
One of the reasons eCommerce businesses struggle to build customer trust and loyalty is that the seller and buyer frequently do not know or cannot see each other. Interactions become less personable as a result.
This eCommerce problem will only be solved with time and effort. The company can eventually build this trust and loyalty through multiple transactions.
Selling strategies
Keeping up with modern customer expectations is one of the most pressing customer service issues in eCommerce. Many businesses lack the necessary understanding of customer behavior and purchasing patterns.
Appropriate technology and partners
Some online retailers may face growth challenges because their technology is limiting them or they have hired the wrong partners/agencies to assist them with project management. Retailers seeking to expand must establish a solid technological foundation.
They must select the appropriate shopping cart solution, inventory management software, email software, CRM systems, analytics, and other tools. Hiring the wrong partners or agencies to assist you with project implementation or marketing campaign oversight may also limit your growth. Online retailers must be cautious about who they work with.
Data & Cyber Security
One of the most difficult challenges in eCommerce is security breaches. When dealing with eCommerce, there is a lot of information/data involved, and a technical issue with data can cause severe damage to the retailer's daily operations as well as brand image.
Right products to sell
Many barriers to entry have been removed by shopping cart platforms such as Shopify. Anyone can set up an online store in a matter of days and begin selling a variety of products. Amazon's massive online product catalogue is sweeping the eCommerce world.
Their marketplace and fulfilment services have made it possible for sellers all over the world to reach paying customers. Let us not forget Aliexpress. They've made product sourcing easier by providing access to Chinese manufacturers in just a few clicks. All of this has  made it extremely difficult for retailers to find unique products unless they decide to manufacture their own.
Customer Support
Despite the fact that chatbots appear to be taking over the world, only 34% of online shoppers worldwide are comfortable receiving customer service from artificial intelligence when shopping online.
While chatbots are useful for lead generation and are cost-effective, artificial intelligence has yet to replace the personalized service provided by human support.
Vast competition
One of the most competitive industries is eCommerce. Variations in various parameters — such as costs, service, supply chain operations, and so on — can make a significant difference for customers. One of the most difficult eCommerce challenges is acquiring and retaining customers.
Product exchange and refund
Returning items is one of the issues that customers face when shopping online. According to a comScore and UPS survey, 63% of American consumers check the return policy before making a purchase, and 48% would shop more with retailers that offer hassle-free returns.
However, when a product is returned, the company suffers a significant loss in both shipment and reputation. Shipping costs have always been an issue for sellers in this case.
Online Identity Verification
When a customer visits an eCommerce site, how does the retailer know if the customer is who they claim to be? Is the shopper providing correct information? Is the shopper sincere in his or her interest in the eCommerce products?
How do you proceed if you lack accurate details or information? It does get complicated. Investing in online identity verification would be the solution.
Abandoned shopping cart
Shopping cart abandonment is a major issue for eCommerce businesses. Even eCommerce conglomerates are vulnerable.
For example, when brick-and-mortar giant launched an eCommerce portal, they experienced significant eCommerce sales opportunity losses due to abandoned carts. Customers were abandoning their purchases due to the lengthy and bug-infested checkout process. This eCommerce issue must not be overlooked.
Marketing Campaigns
Amazon, Flipkart, and Myntra, for example, are all running active influencer marketing campaigns. Celebrities, TikTokers, and others with "influence" continue to flaunt products or services purchased from these sites.
However, they are mostly paid to promote, but it is sometimes done for free because the influencers are satisfied and delighted with the products. This also comes up as a big challenge for budding eCommerce companies as they struggle to fight the big competitors.
Quality leads
Online retailers spend a significant amount of money to drive traffic to their website. With conversion rates ranging from 1% to 3%, they must expend significant effort in generating leads in order to maximize the effectiveness of their marketing efforts.
The cash is on the list. Building an email list of subscribers is critical for long-term success.
It will not only help you communicate your message better, but it will also allow you to prospect more effectively using tools like Facebook Custom Audiences.
Leads are not all created equal. Retailers must craft the right message for the right audience in order to convert them into leads and eventually into customers.
Voice-search
Voice-enabled search has exploded in popularity in recent years. Experts predict a further increase in demand for voice-driven user experience with the rise of products in online markets.
This is not surprising given that the majority of voice search queries occur while people are walking or driving somewhere. Or, perhaps more importantly, when they come across new locations or businesses.
People looking for the "best pizza places in Chicago" are looking for the best pizza cafes. Include your city in your keyword optimization if you own a pizza shop and want to attract more customers. Understanding the significance of user intent is critical.
Agility and Adaptability
Agility is a company's ability to quickly adapt to new technologies, digital content, and trends. It is responsible for digital fulfilment, which has been identified as the most important aspect of the eCommerce domain. Scaling eCommerce businesses is a breeze thanks to the agile approach.
Given the market conditions, many businesses find it difficult to easily scale up and down. To grow profitably in any business, strategies, resources, and acumen are required, and eCommerce is no exception.
What are the ERP solutions for eCommerce?
Billing and payments
The billing information is transmitted to the ERP platform for processing by the accounting department after validation and eventual payment. Typically, any non-payment reminders will be managed automatically directly in the ERP platform.
Order Management
It's never easy to keep track of orders, special orders, and drop shipments. To keep your business running smoothly, it is critical that your vendors process your orders, especially special orders, and drop shipments on time.
Keeping track of vendor orders and how they correspond to your customer obligations can become difficult, if not impossible, as your order volume grows. However, an eCommerce ERP can cross-reference sales and purchasing data to provide you with quick insights on purchasing details such as:
Customer orders that have passed their expected ship date
Orders that may necessitate upgraded shipping in order to meet promises
Purchase orders that have yet to be confirmed by the vendor Past-due drop shipments or special orders
Average lead times for vendors and how they compare to their promises
Furthermore, when inventory arrives in stock, eCommerce ERP can automatically flag orders as ready to ship, eliminating the need for your team to manually monitor backorders to ensure they ship on time.
When the customer places an order from the eCommerce site, the order syncs up automatically with the ERP periodically. The order information is then displayed in the ERP integrated tool.
Operations
Construction and Retail industry are always thinking about scaling eCommerce business through ERP. But why is this the case, and why is it so necessary? The best ERP solutions help customers check their order status, learn about inventory availability, and track shipping details.
As a result of all of this, employees have plenty of time to begin working on the core functions of the business. Order backfires, human errors, and re-works are all instances that will never occur with the best software solutions.
Team Management
When you own an eCommerce company, you must know how to manage your team. You can't expect a better business unless you can unite all of your employees as a team. So, be a great leader, take advantage of the ERP team management feature, and easily manage your team.
Accounting and Finance
Management of business finances is required. Important calculations include what comes in, what goes out, and how much needs to be disbursed. Any error in these calculations can wreak havoc on a company's reputation.
An organization can keep track of its entire financial picture with ERP solutions. Monitoring and managing capital is simplified. In addition, generating balance sheets, P&L statements, and sales reports can help to clarify financial information.
Any eCommerce company that uses ERP software can benefit from hands-on flexible bookkeeping, unparalleled financial consolidation, and impeccable reporting. It will aid in the establishment of cordial relationships with customers and vendors.
Online Shopping
If you want to move to offering online shipping as an option or as an additional source of sales orders, now is the time. Many organizations have chosen it as an additional option for customers to shop from home.
Online shopping and eCommerce have become commonplace, and this is likely to become the dominant channel of sales in the future. The challenges of eCommerce are in eCommerce operations and seamless integration with:
Omni-Channel Compatibility: The best thing about ERP integrations is that they serve as Retail Omnichannel Solutions for your online store. Online orders can be picked up in store, and items purchased in retail stores can be returned. As a result, the overall business reach will be expanded in no time, while daily sales will increase.
Complex Pricing
When shopping online, a customer places a high value on price when selecting a product. This is also true for eCommerce businesses. Product pricing, sales tax, tier or bulk pricing, delivery and shipping, consumer loyalty rewards, discounts, and so on must all be considered. When re-scaling, it is difficult for businesses to prepare the correct price structure for services or goods.
Such tasks can be time-consuming due to semi-integrated online processes or manual processes. This is where ERP software comes into play. A modern cloud ERP stores pricing data in one location and integrates it seamlessly with third-party applications. With these systems, the e-commerce platform can also improve accuracy and efficiency.
Customer relationship management (CRM)
Whether your business is B2B or B2C, a sizable portion of your customer base has most likely made their first purchase through your website. In this case, they made a customer account by entering their personal information online.
Integrating your online customer base's information into your ERP system is the key to effective customer relationship management and customer loyalty.
Distribution and shipping
Each customer's order is then recorded, including the products purchased, quantities purchased, frequency, and so on. This information, when combined with other channels (store visits, for example), allows the marketing department to set up communication and personalize promotional products.
As soon as an order is processed in an ERP system, its status is updated in the website's customer area so that customers can check the status of their orders.
Following the completion of the warehouse stock and proper marketing, the e-commerce business will proceed to delivery.
Scaling an eCommerce business will always require the people involved to work more quickly and efficiently. Individual invoice generation, on the other hand, is both costly and time-consuming in a small-scale business. This is when companies need transportation management systems, which work in tandem with accounting software. These procedures can be started immediately.
Everything is accessible from a single location, including documentation, shipment, delivery proof, and so on. Using a solid ERP system is critical for all of this.
After-Sales Service
It is critical to provide adequate post-purchase support to individual customers in order to facilitate long-term retention rates and increased business. ERP solutions allow your employees to store order history, generated queries, and feedback in a convenient location.
As a result, ensuring that the entire team is on the same page while assisting a single client with their generated grievances or product return requests.
Levels of inventory and replenishment times
By connecting your ERP and your website, you can update inventory levels from your ERP system and upload them to your eCommerce site, or vice versa. When a customer places an order online, inventory levels in the ERP are automatically updated.
You'll be able to see the number of products that are actually available for each product in real time. When inventory is replenished, the quantities are updated in the ERP system and on your eCommerce site at the same time. When products are sold out, this optimized inventory management reduces customer frustration. That's always a good thing!
Product Management
If you only have one eCommerce website, product management within your eCommerce solution can be simple. However, as you add more sites, microsites, or third-party sales channels, managing products and synchronizing inventory can become more difficult without a centralized system.
An eCommerce ERP software can consolidate all of your products and channels into a single database. When the product information in the database is updated, all of the product information on the site is automatically updated.
What are the factors to assess when choosing an eCommerce ERP?
ERP software can benefit any organization, from small businesses to large corporations. ERP systems, in particular, are extremely beneficial for businesses that must manage a wide range of business processes, including accounting and financial management, inventory management and supply chain management, order management, human resources, project management, and others.
Some ERP solutions, such as those used in healthcare or manufacturing, may also include industry-specific functionality.
1. Implementation Time
When selecting an eCommerce ERP, it is critical to choose an ERP implementation with a reasonable timeline. The sooner your eCommerce company can reap the benefits of your ERP system, the better.
If you intend to handle the installation process yourself, for example, a simpler (yet still effective) ERP solution is probably a better choice. If your company has prior experience with ERPs, or if you're working with an implementation partner, you can afford to use a more advanced, complex system when selecting an e-commerce ERP.
This is critical because time (and budget) overruns are common during the ERP implementation stage. Panorama Consulting, for example, found that 46% of organizations experienced delays during their ERP project. Companies, on average, planned for an 11-month timeline but ended up taking 15 months.
2. Features
It is critical to select an eCommerce ERP with the appropriate features and functionality. You should look for the following eCommerce ERP features:
Mobile compatibility and remote work options
Assistance for the appropriate functions and departments (accounting, HR, supply chain, sales, marketing, etc.)
Simplicity and ease of use
A cloud-based or hybrid computing model
Task and process automation
Data analytics and reporting
The five factors to consider when selecting an e-commerce ERP:
The ERP solution's scalability and flexibility as your business grows.
The time it will take to implement the ERP project
The ERP application's cost and pricing model.
What the ERP system has to offer in terms of features and functionality.
The ERP software's ability to integrate with the rest of your IT environment.
Choosing the right eCommerce platform, such as Shopify or Magento, is only the first step in planning your IT environment. ERP (enterprise resource planning) software can also help your e-commerce business by streamlining, automating, and optimizing your business workflow.
3. Integrations
If you're looking for an eCommerce ERP, it's likely that it won't be the first component of your IT ecosystem. Aside from your eCommerce solution, your ERP should work well with other third-party applications and systems in your IT environment.
Many users, for example, want to integrate their ERP system with their customer relationship management (CRM) software.
A CRM is a platform that stores the entire history of a company's interactions with its customers and potential customers via various channels, such as phone calls and website visits, as well as email newsletters and social media.
Accounting software, automation platforms, data warehouses, business intelligence and analytics tools, project management applications, and other desirable integrations when selecting an eCommerce ERP include CRM and eCommerce software.
Make certain that the eCommerce ERP you choose has the necessary connectors and integrations (for both right now and the future).
4. Scalability
When choosing an eCommerce ERP, it's important to pick one that will be with you for the long haul. For one, this means a scalable ERP that can expand alongside your business as it grows. Your ERP software should be flexible enough to accommodate new datasets and new business demands.
For many companies, this will mean choosing a cloud-based ERP. Cloud ERPs are highly scalable because they can shift their consumption of compute and storage resources quickly and on-demand. Running your ERP system in the cloud also saves you from support and maintenance obligations, which are handled by the cloud provider.
5. Pricing
Last but not least, price is an important consideration when selecting an eCommerce ERP. From small eCommerce startups to major players, there is an eCommerce ERP solution to fit nearly every business's needs and budget. While the cost of ERP systems can vary greatly, a 2022 report discovered that the average budget per ERP user is around $9,000—a figure that rises with the size of the organization.
The following factors can have an impact on the cost of ERP software:
the cost of education and training
the number of users
the cost of support and maintenance
the deployment model (cloud-based or on-premises)
the level of features and customization
the cost of implementation
What are the global trends in eCommerce Industry?
5G Technology
The introduction of 5G technology has the potential to improve consumer shopping experiences and ease application in a variety of industries.
In the eCommerce industry, the 5G network is regarded as a powerful tool for supporting applications such as VR and AR. As a result, the potential of 5G is expected to generate significant synergies that result in digital transformation in eCommerce in the coming years.
More market trends, such as the growing influence of social media, the expansion of e-share commerce's of total retail sales, the increasing use of search engine optimization, the rising popularity of self-service platforms, the rising adoption of omnichannel platforms, the growing trend of green consumerism, technological innovations, the integration of augmented reality and virtual reality in the eCommerce industry, are expected to drive the eCommerce market during the forecasted period.
Augmented reality
The reality of online shopping is enhanced by augmented reality. Augmented reality (AR) has completely transformed eCommerce. With this technology, shoppers can actually see the item they're looking at, which aids in their purchasing decision.
AR has a significant impact on the shopping experience in certain industries, such as fashion and home decor, because customers can get a better sense of the item without seeing it in person. Gartner predicted in 2019 that 100 million consumers would use AR to shop by 2023, so it will be interesting to see how that plays out next year.
Internet and smartphone usage
The proliferation of the Internet, particularly in developing and underdeveloped countries, is primarily responsible for the exponential growth of eCommerce. Many people benefit from online services, including eCommerce, as a result of the Internet's ease of use.
Consumers are drawn to internet subscriptions by rising smartphone penetration, rising government initiatives to digitalize various aspects of its society, and lower and more affordable network services.
According to Internetworldstats.com, approximately 5.05 billion people have access to some form of the internet. E-commerce sectors are expanding rapidly as the Internet continues to spread, consumer awareness of eCommerce grows, and consumer spending capacity improves in developing and underdeveloped countries.
Furthermore, rising smartphone penetration is a major driver of the eCommerce market's expansion. The ease of shopping from a remote location via smartphones, growing automation, and advancements in smartphone technologies simplify the shopping experience.
As a result, most internet users are gradually shifting away from desktop/laptop computers and toward smartphones for basic internet access.
Value of Personalized Experiences
Aside from price, modern online customers want "shopping experiences" that are tailored to their specific requirements. There are numerous ways to accomplish this in 2023, all of which revolve around customer data and an independent platform.
Marketplaces like Amazon and Walmart lag behind in this regard, with uniform, standardized store pages. Buyers nowadays require a more "human" touch, such as smart product suggestions based on purchasing history, indicating a one-to-one relationship between the brand and the buyer.
This type of special treatment has a genuine impact on business; according to a Forbes Insights report, approximately 77% of executives reported a positive impact on sales as a result of increased personalization.
According to another Reflektion survey of eCommerce marketers, an overwhelming 98% regarded personalization as important for sales and customer retention.
This type of special treatment has a genuine impact on business; most e-retailers saw up to a 20% increase in sales using such tactics.
It will be even more critical in 2023, when there will be a record number of new online buyers, up to 10% more than in previous years. Personalization will be critical in turning them into loyal customers.
Supply chain management
According to Morris Cohen, Wharton Professor of Operations, Information, and Decisions, the COVID-19 pandemic caused "a major disruption, comparable to an earthquake or tsunami." For decades, the following were the defining characteristics of supply chain management:
Low inventory
Globalization
Low-cost supply
When the coronavirus disrupted supply chains around the world, it prompted businesses to focus on supply chain resilience, or ways to prevent supply chains from halting and quickly restoring them when they do.
Experts predict that systems will not "normalize" until at least 2023. Even if they do, the pandemic has exposed future political instability, natural disasters, and regulatory changes to the global logistic network.
Metaverse and Interactive shopping
On various eCommerce platforms, brands are betting on virtual shopping and experimenting with augmented and virtual reality retail. The metaverse, a 3D virtual world, removes consumer borders. People from all over the world can experience products in a metaverse regardless of where they live.
Nike and Gucci have launched fashion shows within the Roblox multiplayer game. Adidas has collaborated on an NFT collection with the well-known Bored Ape Yacht Club, as well as interactive experiences on the South Korean social avatar app Zepeto. Balenciaga began selling clothing in Fortnite. Charlotte Tilbury, for example, has created virtual stores in their online store.
Horizontal eCommerce model
The eCommerce market is divided into horizontal and vertical eCommerce models based on business model. In 2021, the horizontal eCommerce models segment held the largest share of the overall eCommerce market.
During the forecast period, the vertical eCommerce models segment is expected to grow at the fastest CAGR. The growing popularity of dedicated eCommerce portals, the reduced time required for vertical eCommerce shopping, and personalized merchandising are some of the key driving factors promoting the segment's growth.
Voice search
Not only are smart speakers becoming more popular, but people are also relying on voice assistants to complete daily tasks. According to Loop Ventures, by 2025, 75% of US households will own a smart speaker.
As more smart speakers are installed in homes, more consumers will use voice search to shop online, order food, and organize their lives. In terms of keywords and content, the rise of voice search presents an opportunity for eCommerce businesses.
Mobile/tablet market
In 2021, the desktop/laptop segment accounted for the largest share of the overall eCommerce market. Consumers appear to prefer the desktop/laptop because the large screens allow them to make better purchasing decisions.
Adoption of cross-border buy now, pay later
The buy now, pay later (BNPL) trend is showing no signs of abating. Well-known European brands have begun to expand into the United States and other global markets. According to JP Morgan, "mobile, cross-border, and buy now, pay later are on the rise as consumers demonstrate a willingness to embrace new shopping and payment methods."
Klarna, a Swedish-based BNPL, reported a significant increase in transactions on its platform from January to March 2021, fueled by growth in the United States. Klarna's first-quarter gross merchandise volume (GMV) nearly doubled to $18.9 billion, up from $9.9 billion the previous year.
In April 2021, the number of US shoppers using Klarna doubled to 17 million, with a 125% increase in downloads.
Card payment market
In terms of payment mode, card payments held the largest share of the eCommerce market in 2020. The growing popularity of credit, debit, and pre-paid cards, which provide users with convenience and security, has resulted in the card payment segment capturing the largest share of the eCommerce market.
The increased sale of mobile phones and tablets with seamless integration of digital wallet applications, as well as extensive promotion of digital wallets, are expected to drive the digital wallet segment.
Language localization
Flow.io polled global consumers and found that 67% had made a cross-border purchase in their lives. Almost one-fifth of respondents said a lack of language translation was a major deterrent to purchasing on a foreign site.
Over two-thirds of English-speaking shoppers said they would not buy from a site that was not translated into English. In the Japanese and South Korean markets, where cross-border trade was least prevalent, that figure rose to 41% and 36%, respectively.
Large Marketplaces
The unbridled rise of Amazon during the pandemic was one of the year's biggest stories. While traditional retail brands and physical stores faced extinction, the online retailing behemoth continued its astounding growth trajectory around the world.
At least 50% of online shoppers in major markets such as North America and Europe prefer to conduct product searches on Amazon. However, based on the volume of merchandise sold, China is home to the largest online marketplaces.
Despite their obvious flaws, eCommerce platforms such as Amazon provide one compelling feature to their customers: convenience.
Businesses, particularly smaller ones attempting to maintain a viable online presence, face an uphill battle when competing with Amazon and Walmart.
Beauty & fashion products segment
The beauty and fashion products segment accounted for the largest share of the global eCommerce market in 2020, based on offering. The large share of this segment is primarily due to rapidly changing customer preferences toward online shopping and the high demand for cosmetics and clothing.
Furthermore, the incorporation of advanced technologies in online platforms, as well as the availability of various beauty and fashion goods for comparison on eCommerce platforms, will boost this segment's growth during the forecast period.
Wholesale industry
Last year, we witnessed the evolution of B2B eCommerce, which drew the attention of buyers, sellers, and investors from all over the world. According to Statista's recent B2B eCommerce report, vertical and specialized marketplaces for B2B buyers and sellers are on the rise.
According to Modern Retail, consumer-oriented retailers and brands are increasingly investing in third-party marketplaces.
The trend has spread to wholesale eCommerce as well. UNFI and other wholesalers are launching marketplaces on their websites.
In the United States, the wholesale marketplace Abound raised $23 million to connect independent and small retailers with specialty wholesalers.
In France, wholesale marketplace Ankorstore, which competes with Abound, raised €82 million in May 2021.
Asia-Pacific Region with the Fastest Growth
Geographically, Asia-Pacific held the largest share of the global eCommerce market in 2020. This region's large share is primarily due to the presence of major e-commerce companies and their emphasis on improving eCommerce technology.
Furthermore, this region is expected to grow significantly with a high CAGR during the forecast period due to rising smartphone and internet penetration, increasing consumer awareness about the benefits of online shopping with advanced payment modes, and a growing focus of upcoming retailers on offering their goods and services to customers online.
How to Start Your Own eCommerce Business?
Breaking into the world of eCommerce is no longer as difficult as it once was. Previously, you had to make a large initial investment, hire developers to create your website, and much more. It's much better now: anyone with a computer (or mobile device) and the desire to learn and work hard can start an eCommerce business.
Discover a Product
A few factors should influence your product selection. You may already know what you want to sell — perhaps you make crafts at home, or you want to start a T-shirt line using a print-on-demand service.
Have a long-standing interest in a specific industry and want to begin selling products of that type.
It's critical to have a genuine passion for the industry in which you do business because it simplifies your job and adds authenticity to your brand.
Whatever the case may be, your first step should be to identify your niche. What market do you want to serve, and what advantages do your products have in that market? What, if any, problems will your products solve? Do you have any distinct advantages over your competitors, such as the ability to offer lower prices while maintaining quality?
Whatever niche you choose, market research is critical for testing its validity and determining whether it is a space in which you can excel and compete.
Product Sourcing
Product sourcing refers to where and how you will obtain the products that you will sell on your website. The best method for sourcing is determined by the specifics of your business.
You can make your own products, purchase them from a wholesaler, buy directly from a manufacturer, or even have products manufactured to your specifications — whatever works best for you.
Dropshipping
Dropshipping is a product sourcing model in which no inventory is held in stock. Instead, you list products for sale, and the distributor fulfils orders directly. Dropshipping is often the simplest way to begin selling online, and it's extremely cost-effective because you don't have to spend money up front on inventory or pay for warehousing space and packing materials.
Simply select products from a dropshipping supplier, mark them up, and keep the difference between your markup and the supplier's price.
Dropshipping, like any other business model, works best when you have a solid strategy. You can't just stuff your website with random products and expect profits to roll in. You must still choose a niche in which you can provide significant value and establish yourself as an authority.
Create a Website
It's time to build your website after you've laid out your business plans and are ready to get started. You can begin working on the site at any point during the process as long as it is ready to launch on time according to the timeline you've established.
However, before you begin, your company should be far enough along in development that you have a firm grasp on your branding. This will aid you in your template selection and other design decisions.
How to Build a Site
eCommerce websites, as you might expect, are extremely complex. We previously discussed various frontend and backend functions such as checkout, inventory management, customer lists, product creation, and many others.
That's a lot of features, and it's nowhere near the entire complexity. It's reasonable to think of an eCommerce website as a machine with many moving parts that must all work in unison.
It's difficult to get all of these elements to cooperate unless you have the right tools.
The best way to build an eCommerce website is to use software that combines all of those tools under one roof, ensuring that your finished website has all of the functionality you require and works smoothly.
This software is known as an eCommerce platform, and it is the best option for creating a website for online sales.
Affordably priced, scalable eCommerce platforms have levelled the playing field, allowing even the smallest business to launch a website and successfully sell online, whereas previously only the titans could afford the necessary tools.
Selecting an E-Commerce Platform
The eCommerce platform you select determines your website's capabilities on both the frontend and backend. There are numerous platforms available today, with some having more features than others.
Sometimes these limitations are intentional, such as platforms intended only for small businesses, such as sole proprietors selling a small number of items to a small customer base.
In general, these types of businesses do not require some of the higher-end features geared toward larger-company management.
Smaller-scale platforms, on the other hand, quickly become insufficient as your company grows. Scalability is critical to your company's long-term success, so look for a platform that can scale with you.
Just because you don't require certain features right now doesn't mean you won't require them in the future. If your software lacks features required for a larger business, you will be forced to switch to another platform.
This process can be time-consuming and costly, especially if you lose work while switching software.
Similarly, starting with an enterprise-grade eCommerce platform when your company doesn't require it is a mistake. This is simply a significant increase in expenses with no immediate benefit.
The best option is to use a platform that will work for businesses of any size and budget.
Promote Your Website
Marketing is a critical component of the eCommerce process flow because it is how you raise brand awareness and attract customers to your store.
You should have an eCommerce marketing plan in place before launching your website, as some aspects (such as SEO) must be in place right away. Marketing is an ongoing effort in any case, but automated eCommerce tools make it much easier.
Search Engine Marketing (SEO)
SEO is ranked first because it has the most potential, making it the most important. The majority of online purchases begin with a search engine, as customers look for what they need and then compare results from various businesses.
Customers will usually look for a product or a solution to a problem. They will occasionally look for a specific brand.
You want your website to appear in all relevant searches so that customers can learn that you have the products they need, and SEO is how you do that.
These are known as keywords, and they include both short-tail and long-tail keywords. Short-tail keywords, like our first example, are only two (or rarely three) words long and consist of brand names or product types.
Long-tail keywords, like our second example, are phrases. Short-tail keywords work well in page titles, whereas long-tail keywords work well in page content and blog articles.
SEO also includes some more technical aspects, such as each page's URL structure and meta tags, 301 redirects to rescue broken links, and canonical URLs to designate the "real" page among several similar pages (like a multiple-page category).
An XML sitemap and robots.txt file control will assist search engines in properly crawling and indexing your page. If any of these elements are missing or incorrectly configured, your page ranking will suffer, so a solid understanding of SEO is required, as are the tools available for editing these features.
Social media is hugely popular, and if you don't incorporate it into your marketing strategy, you're missing out. Connecting your store to Facebook is the most obvious example. Begin by creating a Business Page that will serve as your brand's social media presence and will link back to your website.
Install the Facebook pixel so that any ad campaigns you create can take advantage of Facebook's precise targeting to get your products in front of the people who are most likely to be interested.
Facebook Business Pages can also include a Shop tab, where you can add products that customers can purchase directly from the page. Exporting your products from your online store is the simplest way to get them onto your Shop tab.
The best eCommerce platforms allow you to manage your Facebook orders and website orders in one place while keeping your inventory synchronized.
Having a Facebook Shop is also required if you want to sell on Instagram using Shoppable Posts. You can add "stickers" to your Instagram posts to highlight buyable products shown in the image.
This is far more efficient than asking Instagram followers to visit your website via the link in your bio, and it is far superior to asking them to copy and paste a product URL from your post description. Both actions waste time and effort and can cost you sales.
Another important aspect of social media marketing is customer engagement, which costs you nothing but time.
Make regular posts about your company and products, hold special events with follower-only coupon codes, and engage in public conversations with your customers to demonstrate your involvement. High-quality posts may be shared by happy customers, resulting in free word-of-mouth advertising.
Feeds for Shopping
Shopping feeds are similar to your Facebook store in that you can export your products to another channel. Google Shopping, which is essentially a product search engine, is the best example. This is another way to increase the visibility of your products and raise brand awareness.
Shopping feeds should enable you to quickly add products while retaining all associated information such as pricing, star ratings, images, "in stock" status, and more. They should update automatically for the best results, ensuring that all of the most recent information from your website is properly reflected on the other sales channel.
Content Marketing
If you've read any SEO articles, you've probably heard the phrase "content is king," which means that the text content of your website is critical to your search engine visibility and the reputation of your brand.
Because frequent updates help it rank higher, content marketing is best done through a blog where you'll post useful content that people will want to read on a regular basis.
This serves several purposes. It provides the type of helpful results that search engines prefer, it allows you to use keywords related to your products, and it helps establish your brand as an industry expert. The better your content, whether written by humans or search engine robots, the more visitors will appreciate it.
Whatever industry you're in, as long as you have something to say, you'll have something to write about. News and updates about your company or industry are great for keeping your blog fresh and relevant, but don't rely solely on them — once they're out of date, they become less useful and lose their importance.
This is why your blog requires evergreen content, which is always relevant regardless of how old the article is. How-to articles, in-depth product breakdowns, and other informative topics will continue to be useful, allowing them to gradually rise in rank as pageviews and backlinks accumulate.
Make minor updates to old articles on a regular basis and continue to nurture them, and the long-term benefits will position your brand as a leader.
What is the impact of COVID-19 on eCommerce Industry?
The spread of COVID-19 has had a significant impact on eCommerce firms on multiple levels. E-commerce businesses faced a number of significant challenges, including disrupted supply chains, limited operations due to the lockdown, inventory management, and an overall lack of employees.
In response to the COVID-19 pandemic, governments around the world have imposed social distancing measures, instituted lockdowns or temporarily closed non-essential businesses, and taken other measures.
As a result, eCommerce sales have increased. The pandemic has increased the use of e-commerce.
The COVID-19 pandemic has altered consumer lifestyles and purchasing habits, allowing them to shift from traditional retail stores to online portals for goods and services.
As a result, marketers were forced to adjust to the new reality and revise their existing strategies.
Consumer behavior changes are expected to be long-lasting. These changes in consumption habits have been accompanied by the widespread acceptance of cashless payment methods.
Cashless payments are also becoming more popular in eCommerce. During the pandemic, overall card and digital wallet transactions increased.
The COVID-19 pandemic has accelerated the shift from physical stores to online shopping by nearly five years, according to IBM's U.S. Retail Index. To remain competitive in the new business environment, physical store retailers will need to pivot more quickly to omni-channel fulfilment capabilities.
Variety Of Goods
As more people wanted to buy necessities online, it created new opportunities for new businesses to emerge and expand their digital presence. Commodities such as household groceries, medicines, and personal care products were in high demand.
With a constant influx of new products, businesses now had to compete for users' attention, forcing them to devise novel strategies to ensure they remained relevant.
Notifications about out-of-stock items
The pandemic has severely disrupted retailers' supply chains, with warehouses closing on a regular basis due to coronavirus outbreaks and a surge in U.S. consumer demand for goods. These factors contribute to inventory shortages and increased out-of-stock messages.
According to Adobe, between March 2020 and February 2022, consumers received 60 billion out-of-stock messages from online retailers.
Omnichannel
The major shift to eCommerce in 2022 is obvious — but will it last? According to eMarketer, retail eCommerce sales will continue to grow by double digits globally through 2023. Nonetheless, foot traffic is beginning to return.
Choosing between online sales and brick-and-mortar stores will no longer suffice in the future; instead, "offering a compelling omnichannel experience is a requirement for survival," according to McKinsey analysts. "Moving forward, retailers should expect regular disruption," says NieslenIQ.
Be prepared to experience the bullwhip effect (the increasing swings in inventory due to shifts in consumer demand). Given the volatile nature of today's job market, operate with the expectation that employment disruptions will continue.
Methods of Online Payment
The ease and convenience of online shopping, combined with the fear of transmitting or contracting the virus, resulted in unprecedented adoption of online payment methods, particularly in developing countries such as India. Even though cash-on-delivery remains a dominant payment method, the sheer speed and growth of online transactions has been nothing short of revolutionary.
Now that the general public has experienced the simplicity and ease of use of cashless payments, it is possible that even more people will join in. Online payment methods include debit cards, credit cards, bank transfers, and, UPI (United Payments Interface).
UPI, in particular, is a simple payment technology that assigns each user a unique virtual address and enables seamless money transfers from one address to another.
Review submission
Whether shoppers are finally receiving packages delayed by COVID-19 or have come to pay it forward as a consumer and leave a review for others. Shoppers have also grown accustomed to doing much of their shopping online, particularly in categories where online shopping was not as popular prior to COVID.
For example, shoppers have finally accepted the norm of selecting their produce digitally rather than in-person.
Spending on Indulgence
Consumers were restricted in where and when they could spend their money throughout the pandemic. According to McKinsey, 51% of US consumers want to splurge and engage in "revenge spending" once the pandemic has passed.
Another figure from the Deloitte consumer behavior tracker shows that 47% of consumers polled plan to postpone large purchases in 2020. This figure is expected to fall to 37% in June 2023, indicating that consumers are starting to spend more as they shift away from necessity-based purchases.
Online sales by categories shift
Because of store closures and shoppers' fear of contracting the coronavirus in public, eCommerce thrived in 2020. This continued until vaccines became widely available in 2021.
Furthermore, consumer demand for goods increased, as consumers spent their stimulus checks and reallocated dollars that would have gone toward expenses like travel and restaurants to home repairs and furnishings, among other things.
How Can Deskera Help You With Your eCommerce Site?
Deskera is one of the best ERP systems available in the market because it delivers a fully integrated, fully compliant, and quick-to-deploy ERP software solution. It is a cloud-based business management solution that is equipped with all the features to provide you with a real-time, holistic view of your eCommerce business.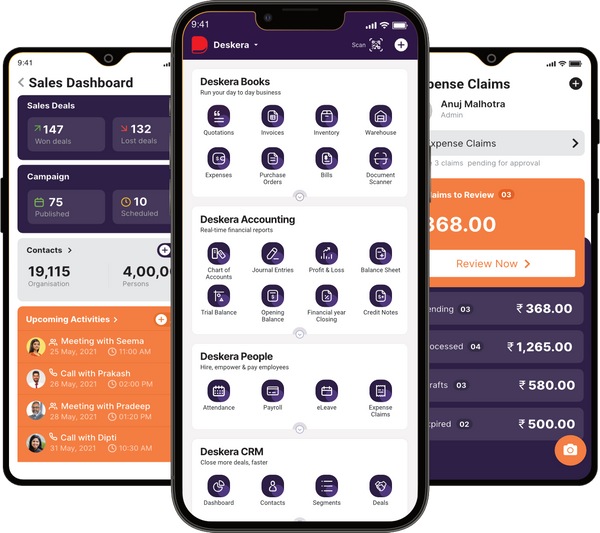 eCommerce Shop owners can integrate their e-Commerce website with Deskera Books, allowing them to get real-time visibility of the number of orders they receive daily. With Deskera books you can also simplify accounting of your business, HR processes, and CRM.
Deskera provides the best ERP Solution for your eCommerce Business
Sign up for Free Trial Today!
Key Takeaways
ERP automation eliminates waste of time in key activities such as customer service requests, hand-keying stock, and looking up unique price arrangements, to name a few.
Customers can access all of this information in one place with ERP integrated eCommerce, allowing your staff to focus on higher-level problem solving.
When building their webstore, many B2B companies choose ERP-integrated eCommerce. This simply means that the way data is organized in your ERP informs the front-end of your website, eliminating data silos and ensuring advanced automation and customer experience in the process.
If your company has a good ERP system, you won't have to worry about increased sales or e-commerce traffic. Without the need for additional staff, ERP software can continue to automate services for you.
Being visible online also allows you to capture more prospects, resulting in a larger pipeline for your sales team to work on.
The cloud ERP is a tool that allows an eCommerce company to track and monitor inventory levels in real time. There is no explanation for why cloud inventory tracking has become more popular than traditional instruments.
Related articles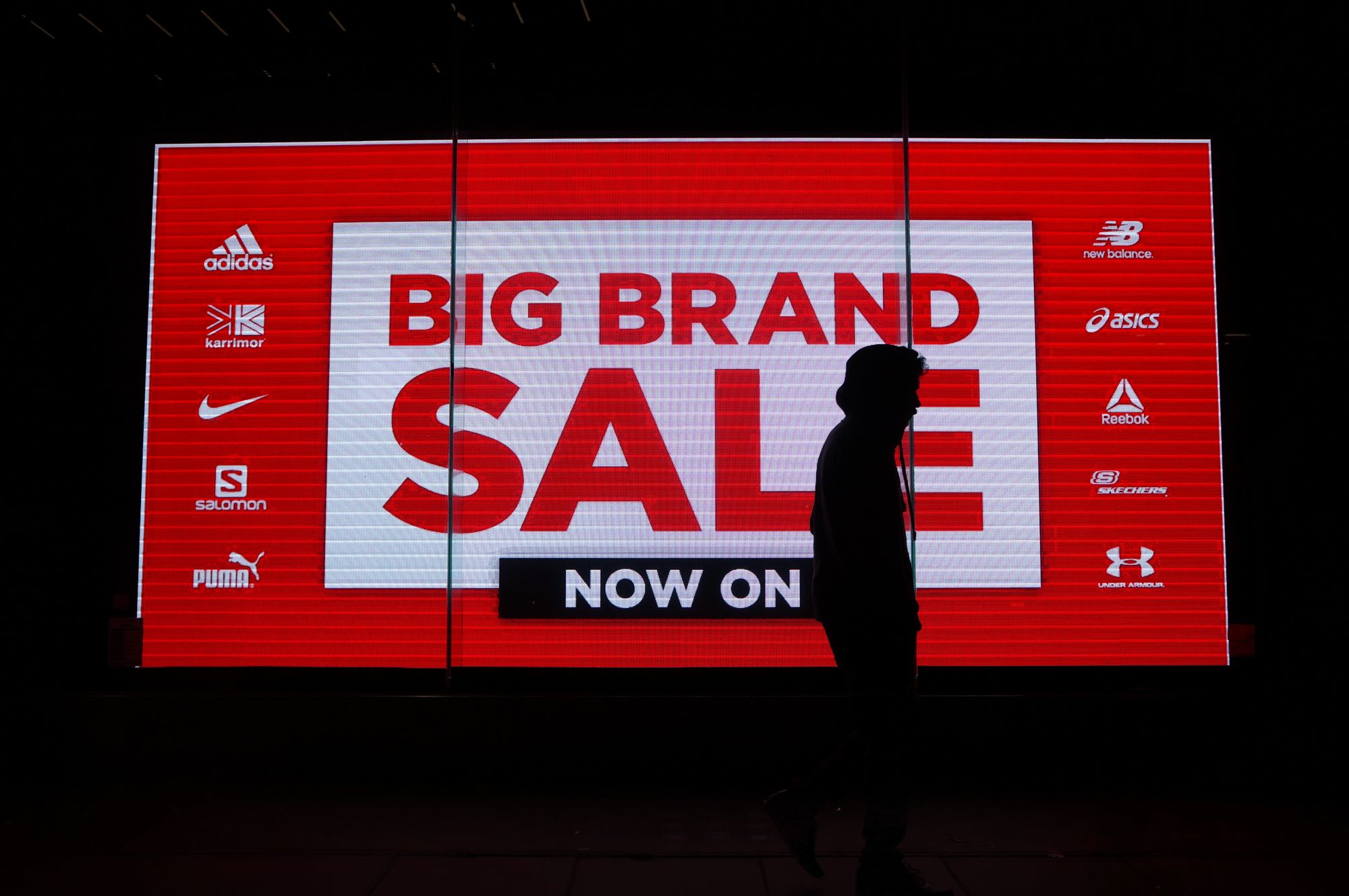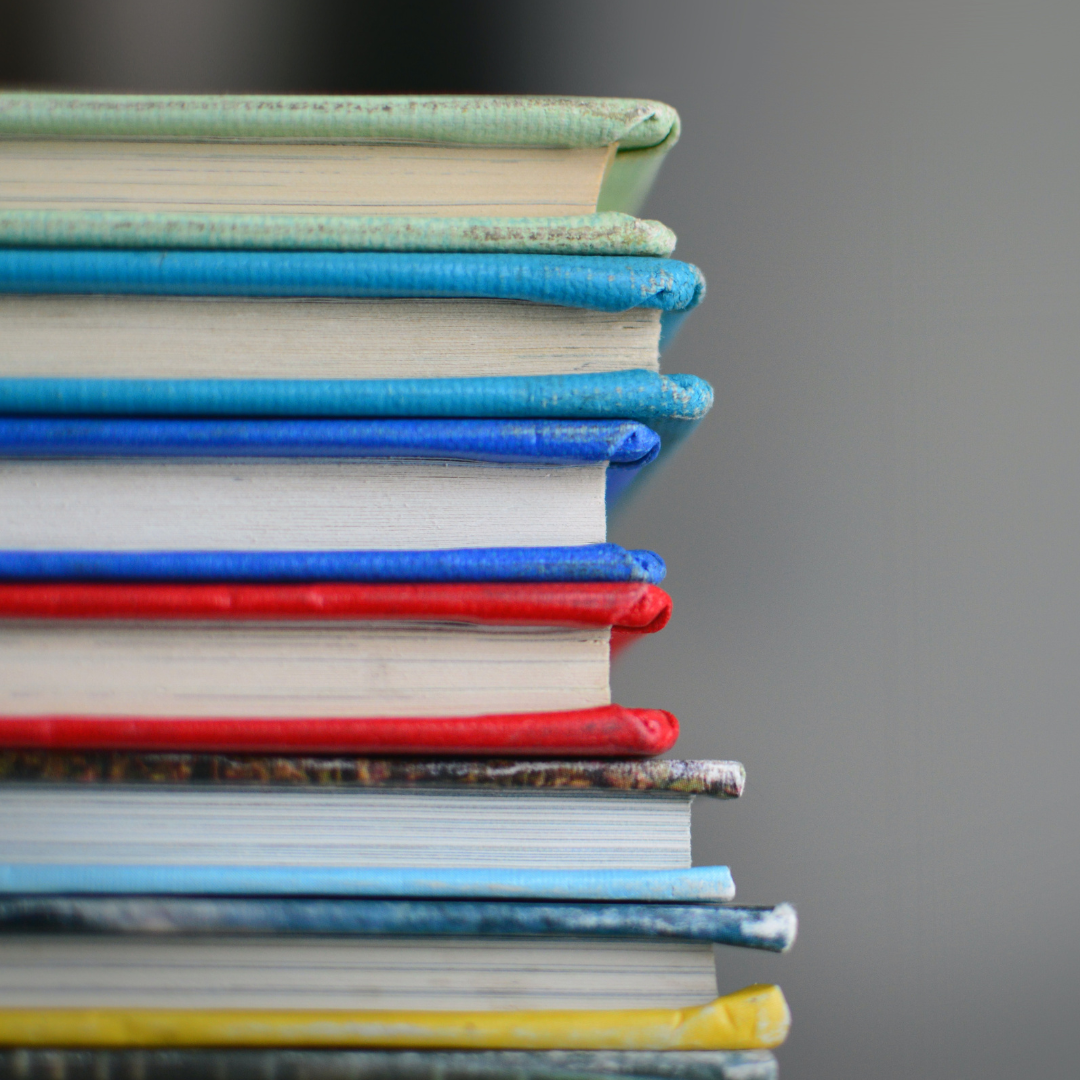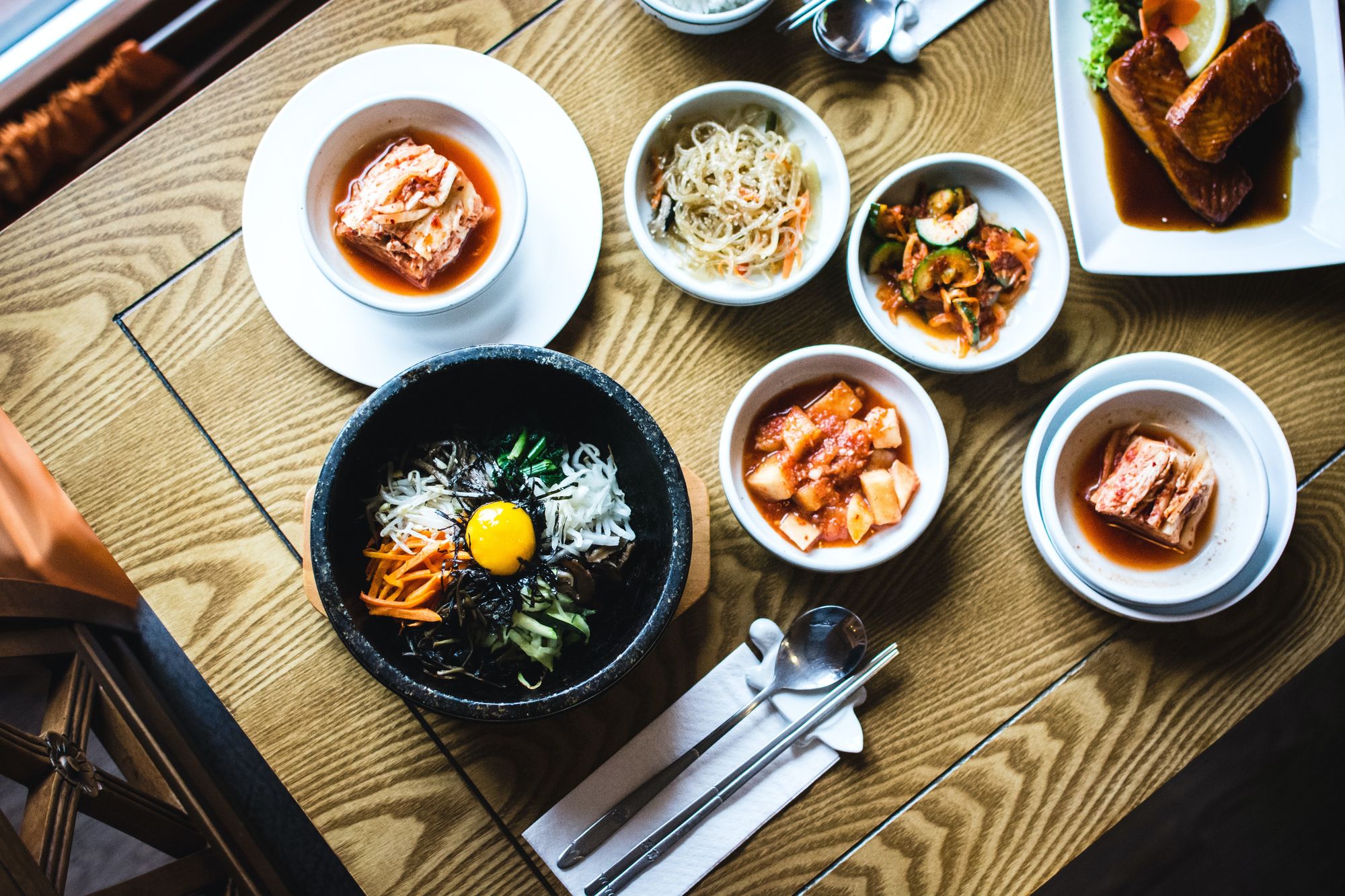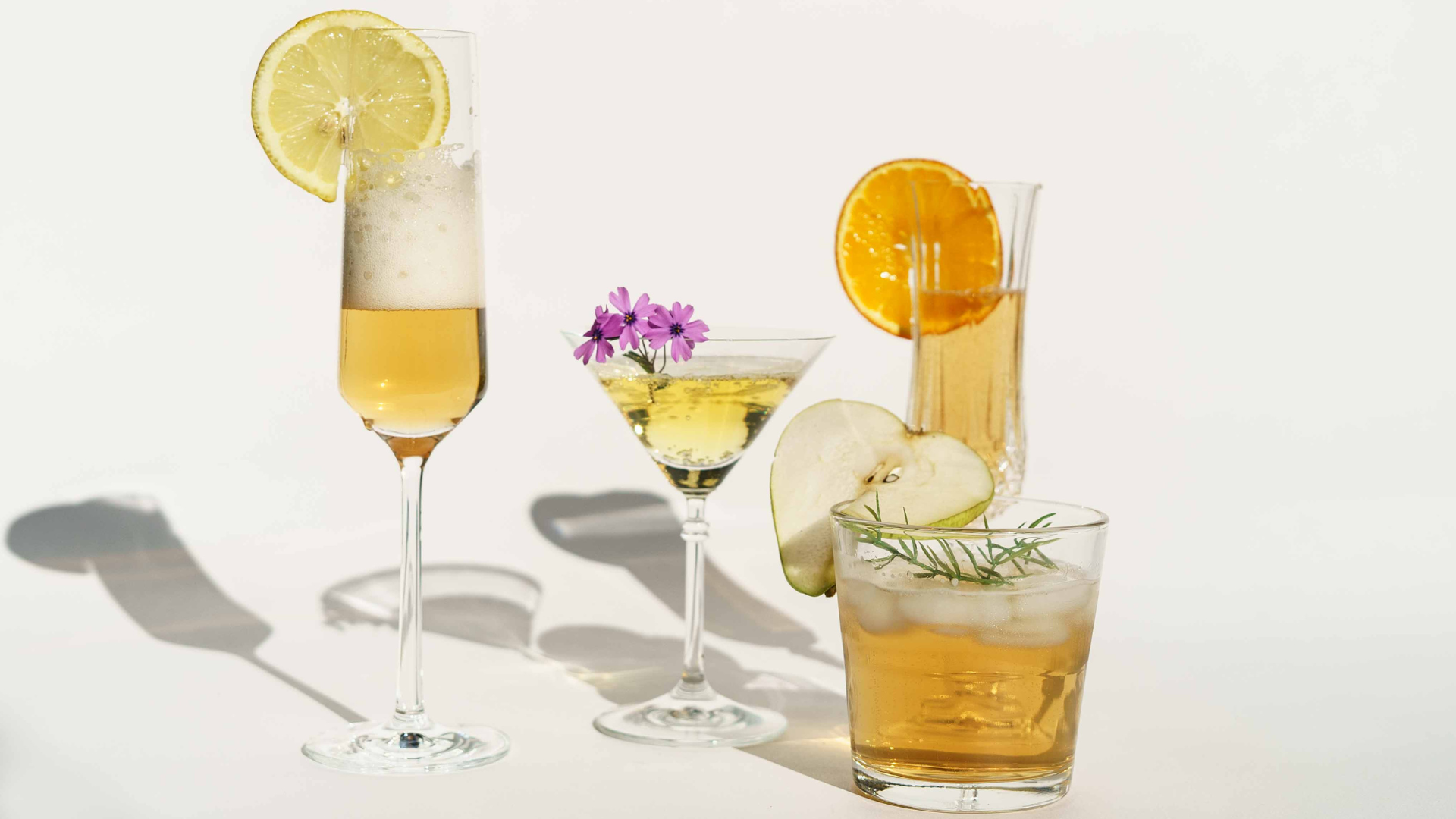 ---
---