Developing a reassuring product, setting a target audience and marketing done right will boost your growth swiftly. But does this sound like a long term strategy? No, because it will not help you stand out in the market or sustain for a long time.
If you want to make a mark, it's essential to balance attracting new customers and keeping the existing ones happy.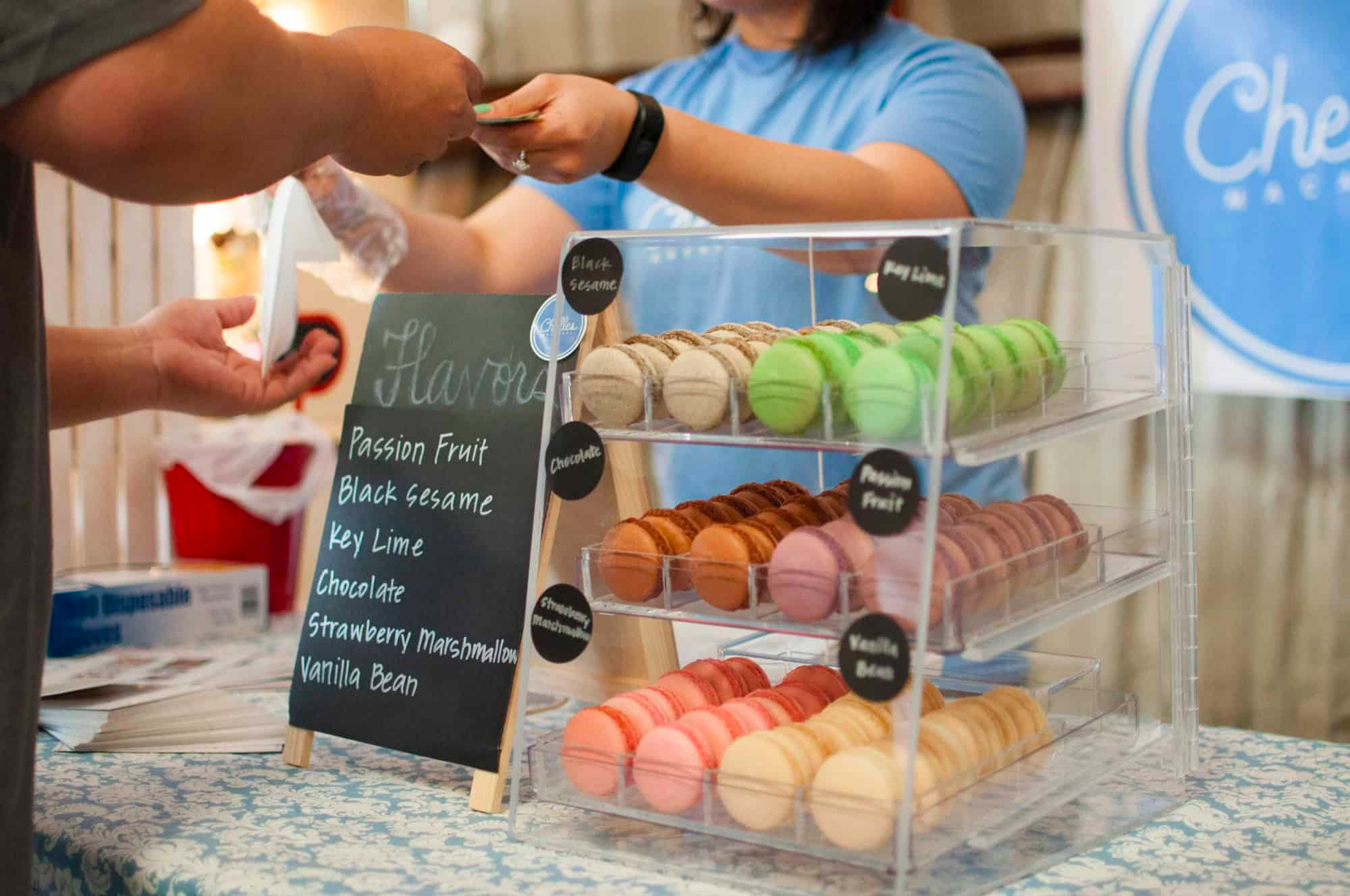 Only 40% of companies have equal focus on both aspects, and this article will cover all the details, which will help you fall under the 40% bracket. Here's a quick highlight:
What is Customer Retention?
Why is Customer Retention Important?
What is a Returning customer, and how is it important?
How to get more Returning Customers?
Benefits of Customer retention
Customer Retention Metrics
Customer Retention Tools
What is Customer Retention?
Customer retention is the process of converting customers into returning customers and preventing them from becoming a competitor. It measures whether your goods and services satisfy your current customers. It is also the lifeblood of the majority of subscription and service providers.
Companies use customer retention tactics to develop customer loyalty and increase customer value.
The retention of customers refers to operations and measures undertaken by corporations and organizations to decrease defections. The objective of customer support programs, typically through loyalty initiatives and customer loyalty efforts, is to assist firms to keep as many customers as possible. The initial interaction a customer has with a firm begins retaining the client and continues throughout the business's life.
Why Is Customer Retention Important?
In general, it is less costly to keep your present customers satisfied than new customers.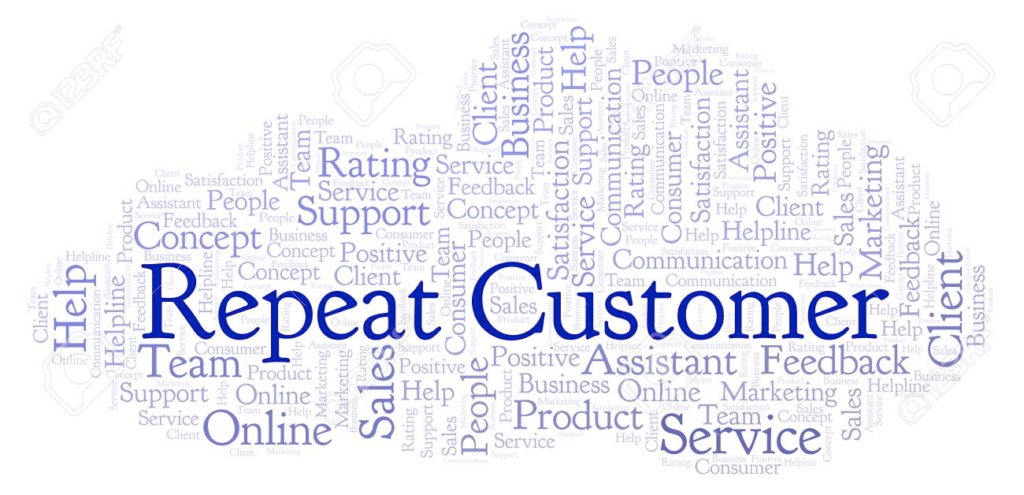 Customer retention is usually a lot more cost-efficient than getting first-time customers. The Harvard Business Review study states that it is about 25 times more expensive to court a new customer than maintaining a returning customer.
Devoted consumers are more likely to inform their loved ones about your brand.
Additionally, at best, your probability of selling to an existing customer is at least 40
per cent more likely than converting someone who has never bought from you before.
What is a Repeat Customer vs. Returning Customer?
Return and repeat customers are related terms that are slightly different. A customer who invested in your business once and returns for the second time is called a return customer.
A returning customer is a loyal customer who keeps doing business with you time and again is a repeat customer—the strategies and methods employed by a business convert returning customers into repeat customers.
What is the Importance of Returning Customers?
Returning customers help you build a more robust social connection and improve your social selling. Returning customers are usually less complicated to sell to because they currently partner with your brand and feel secure about your services and products. Returning customers generate steady revenue for the business.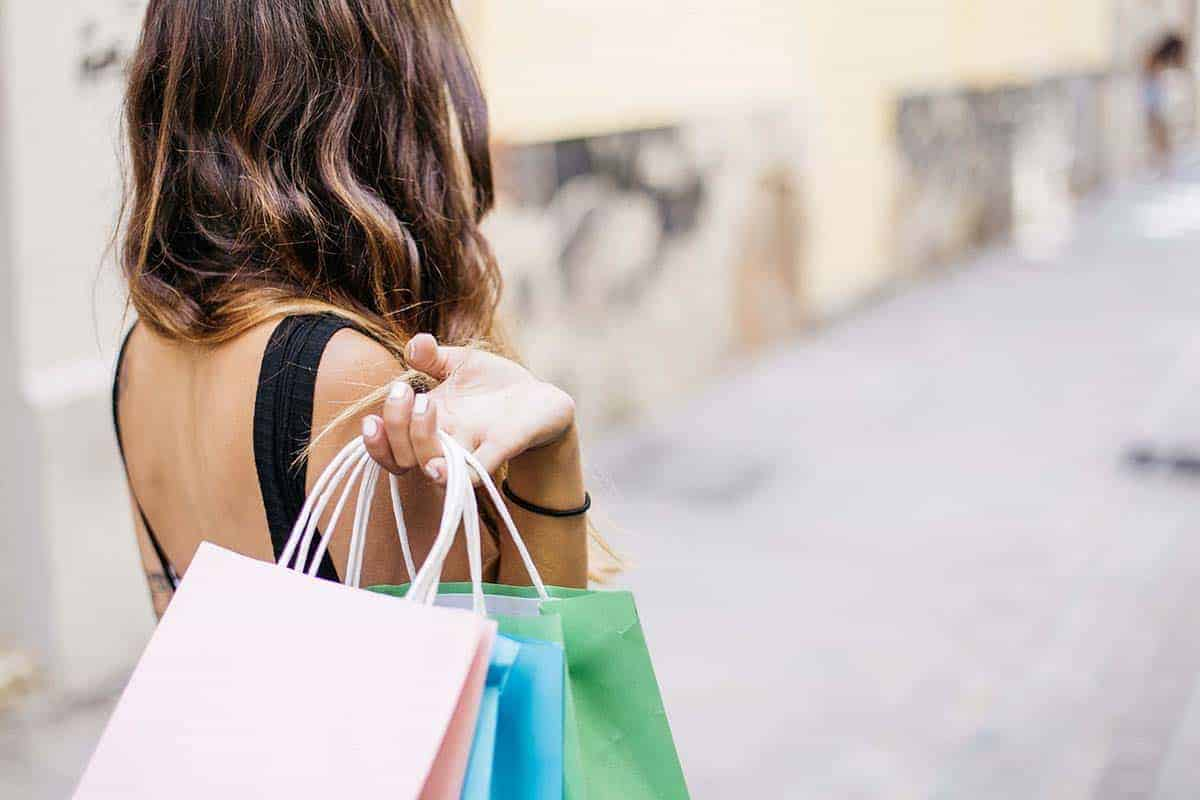 Loyal customers seldom seek out discounts and offers. Customer loyalty in turn increases brand awareness. Instead, the trust between the business and customer compels them to choose you over competitors irrespective of mere offers. This not only improves the company's profitability but also helps in widening its reach.
Returning customers result in word-of-mouth advertising and marketing
They might advise your product or service to colleagues or close friends or chat it up on social media when you have a pleased customer. Often, more than half of the energy is invested in acquiring more customers than retaining the ones who already exist.
Key to gathering more returning customers are .personalized emails via email marketing, regular follow-ups after a purchase, among others. A business needs to employ tactics that customers keep in their minds even after making a sale. The methods used must be beyond the quality products or services you provide.
9 Ways to Get More Returning Customers
Let us look at some common ways to get your customers to return to your business for another purchase:
#1 Keep in Touch
E-newsletters, personalized emails or phone calls can be some of the ways to keep reminding your customers that you exist. Whichever technique you utilize, the trick is to drastically aim at customers what exceptional service you're offering them.
Customers may not see if you never point out all the things you're doing for them. It's necessary to remind them how you have made their lives less complicated, with regular updates from the delivery agent or the processing of the documents.
#2 Utilize the Power of Social media
A social network is an excellent tool for encouraging return customers to visit your business. Publish your Facebook address, Twitter handle on signage, calling cards, and various other forms of advertising and marketing. If you communicate with clients via email, make sure to place your social networks addresses in your email signature. Consider adding plug-ins that permit site visitors to follow you on social media sites quickly.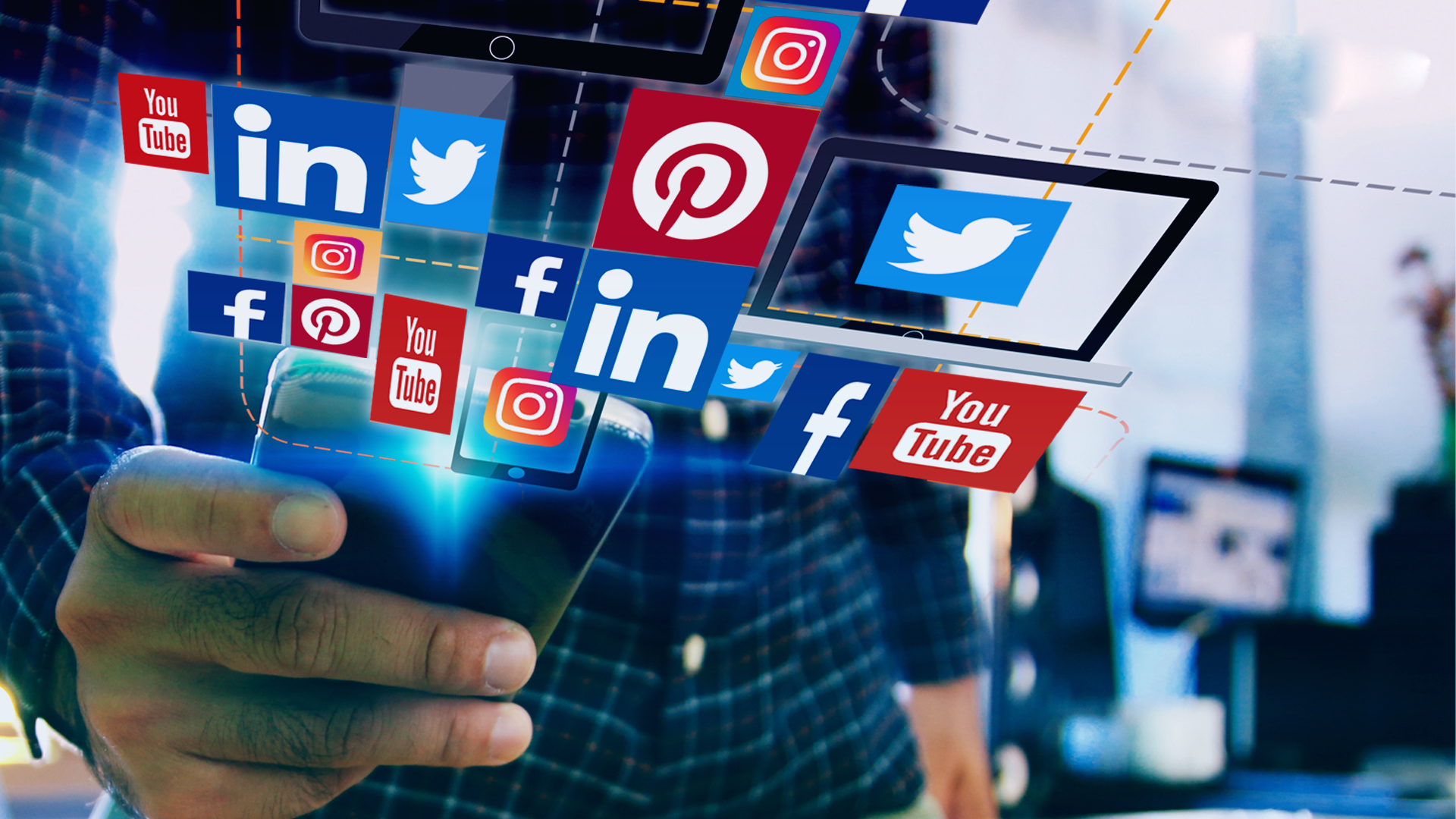 #3 Develop an Application
An application can be costly if you want a fancy or multi-functional one. However, a basic one can be under a specific budget depending on the developer's skills and experience.
An application can be a powerful tool to maximize sales, as the fast-moving world now wants everything on their cell phone. A hassle-free system that ensures the smooth delivery of your product or service can boost your growth.
However, if the implication of this method goes wrong, customers may lose interest, and your business might take a hit.
It is essential to have a thorough checklist before launching such a website or application.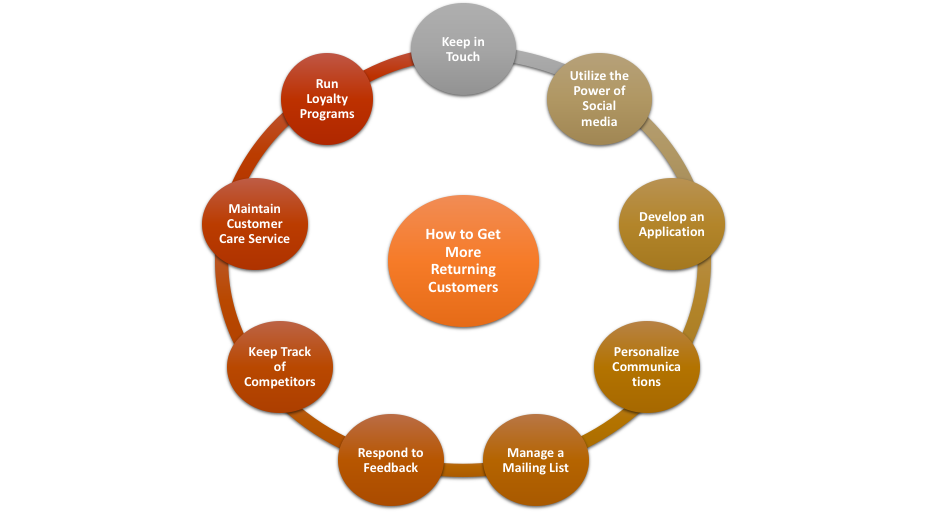 #4 Personalize Communications
Emails can be an excellent way to update your customers about new deals and discounts. But after a point, those emails would lie around in the junk box or spam section. Hence, it is necessary to diversify your channels of communication.
Just like emails, connect and engage with them on social media. Attract more people to your inbox and chat with them by utilizing the same kinds of communication. It would help customers feel at home with your business.
#5 Manage a Mailing List
Although physical mailing lists have largely fallen out of favour, many businesses continue to employ email mailing lists. Customers can be asked in person if they want to be included in your mailing list, or a box can be checked when signing up for your service online.
Allow for an opt-out option — when it comes to SMS marketing, several firms allow consumers to text "stop" to be removed from the mailing list automatically.
This mailing list is a way to consistently remind your customer base of exciting deals or about the season sales. These mailing lists can help you build a relationship with your customer base with the help of the consistent brand message you deliver through email copies.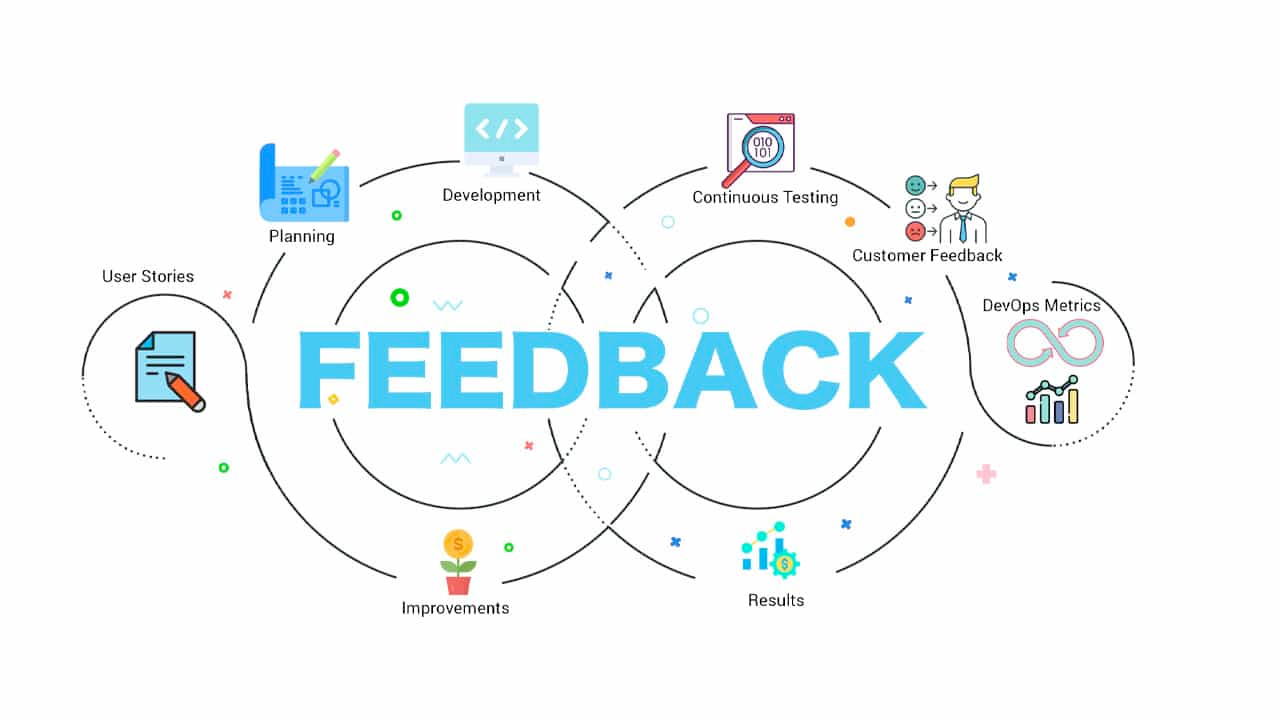 #6 Respond to all Kinds of Feedback
Responding to your customers humanizes your brand. And, when everything is fast becoming computerized, it is essential to remind your customers that it's not all machines.
Often, customers leave comments on social media platforms or share their experiences of non-responsive customer service or other glitches. Now, when it gains traction, it catches the eyes of the brand, and they respond.
This is a classic example of what should not happen. Mistakes can happen once or twice, but they should not be recurring, affecting brand equity and brand trust.
Make interaction with customers the critical element of your customer service. This way, even if one or two customers face a glitch, they would still have faith and understand the situation. Thereby not affecting your business metrics overall.
#7 Keep Track of Competitors
It's essential to know your market; this involves keeping track of the deals and discounts offered by your competitions, making customers buy from them. However, enticing customers by cutting down prices or offering freebies is not a sustainable strategy.
Instead, try and determine your unique selling proposition (USP) and make sure to highlight it. This way, even if your competitors sell things for half the price, your customer base will come to you, for they trust your quality of service and customer support.

#8 Maintain a Robust Customer Care Service
Quality over quantity. A considerable number of sales will not help in the long run if you fail to resolve the issues of a handful of customers that tried to reach you after the sale or during the purchase. Customer care and customer service is the only way to listen to grievances and improve your services.
Additionally, pay equal attention to new and existing customers. Assuming that the existing ones will not be disloyal as they loved your service once is the most naive thing. This assumption may cost you customer deflection irrespective of the number of times they have invested in your business. Keep at it till the day you want your business to be up and running.
#9 Run Loyalty Programs
One of the traditional strategies for the promotion of repeat business is a loyalty program. You only have to gather customers' information, present them with a different account or card number and repay them for second purchases. Loyalty program not only encourage repeat purchases but also raise the average size of transactions.

Benefits Of Customer Retention
Let us look at the benefits of retaining your customers:
Increase in sales
Returning customers generate 40% of revenue for eCommerce and constitute only 8% of total customers as per the Adobe digital index.
Adobe conducted a study that found out that a return customer is nine times more likely to convert than a prospective or first time customer. A similar statistic from Paul Farris' book, Marketing Metrics, says that returning customers are 60 to 70% likely to be converted.
Consequently, returning customers is inversely proportional to money spent on formulating conversion methods like abandoned cart offers.
Loyal customers drive increased profits
Bain and Company researched and found that a bit of effort and a strategic approach can boost profit margins. According to the statistics, there is a 25% increase in profit only with a 5% increase in returning customers.
On similar lines, Leading on the Edge of Chaos found out that a 2% spike in returning customers has the same impact as discounting the price by 10%.
Improve Brand Image
A favourable brand name makes it possible for companies to acquire more customers, offer, and upsell brand-new consumers and saves advertising and marketing expenses. The vitality of a brand name account can not be overestimated because perspectives are immediately linked, and a partnership builds. Customer retention is best done by giving the brand an understanding of what the customers are and their wishes and gathering the information to make customized advertising possible.
In today's affordable market, it is challenging to distinguish your brand from its rivals. Probably a vehicle driver of a firm's healthiness is customer retention and contentment. A loyal, as well as a pleased customer, is extra vital than one that is not. While shutting a brand-new business may be exciting, your firm will not develop and expand without maintaining your existing customers. The bottom line is to not forget the current clients in quest of brand-new ones, and it'll most definitely repay.
How to Improve Customer Retention: Best Practices
Let us look at some of the best practices to improve your customer retention:
Maintain clients with a smooth on-boarding procedure
First impressions are everything. An excellent on-boarding procedure can establish you up for success for years ahead.
A sign-up or login is the first step that helps you create an impression. The smoother the process, the better it is.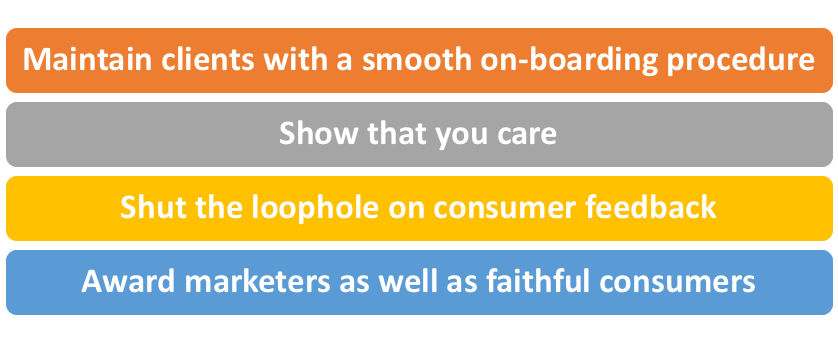 Show that you care
Simply recognizing or knowing customers will make you increase your loyal customer base.
Sending personalized notes, offering collaborations or freebies to customers who constantly engage with you on social platforms, and making multiples purchases can excite your customer.
These customers can significantly help small businesses with word-of-mouth marketing, encouraging more sales.
Shut the loophole on consumer feedback
One of the most significant secrets to keeping consumers is to know precisely how they feel. Apart from gathering valuable feedback, shutting the loophole with your customers is crucial to your retention strategies.
Maintain your solutions and products unconditionally. You can not quit marketing to someone just because they're a customer. Where competitors are high, and commitment is low in today's market, you need to remain consistent throughout.
Award marketers as well as faithful consumers
When a customer has stuck with for more than six months, reward them for their loyalty. Consider bundled pricing when rates rise or if customers make their 10th or 20th order and send in surprises and incentives.
You might consider delivering extra presents at the required intervals, like six months and one year. Such incentives can be similar to or part of a loyalty programs.
How do you Encourage Customers to Return?
Incentives, personalized communication, loyalty programs and premium customer service are some basic techniques to motivate customers to return.
If a customer doesn't feel valued, all it takes is one mistake or a "better possibility" with a competitor for them to change sides.
According to research by Kolsky, 91% of customers who are dissatisfied with a brand leave without complaints. It is this "passive disengagement" procedure that might severely influence the reputation of a firm.
What makes a Customer Return to a Business?
Customers do not return only for the products or services you provide. There are hundreds of them providing the same thing, probably at a better cost or added benefits.
Here's when a brand needs to decide on its USP and highlight it in the best way possible.
A great example of this is Canva's design school. The school offers resources, guidelines and step by step tutorials. It helps enhance the customer experience in their product usage and enhance their graphic design skills.
This strategy used by Canva doesn't just limit their business relationship. The educate and grow mission makes their bond personalized. Hence, it makes them stand out.
Why are Return Customers more Important than New Customers?
Research done by Harvard Business College showed that even a 5% improvement in client retention might lead to a 25 to 95% increase in profitability.
Here's a list of reasons which prove the above point:
Returning customers spend more money
Returning customers have a 70% higher chance of buying than a prospective client
Customer acquisition is more expensive than customer retention
Returning customers help you spread the word and promote your business
Ways to Keep Customers Coming Back
Incentives and rewards often attract customers, but enticement will not help a business in the long run. It is essential to create timeless experiences for them to return.
The remarkable experience provided by Amazon, for example, makes it a one-stop solution for online shopping.
Feedvisor's study shows 89% of customers will choose Amazon over any other e-commerce site. And, 96% of Amazon prime users stand in agreement.
Amazon's consistent efforts over-deliver on consumers' functional needs related to convenience and ease of use.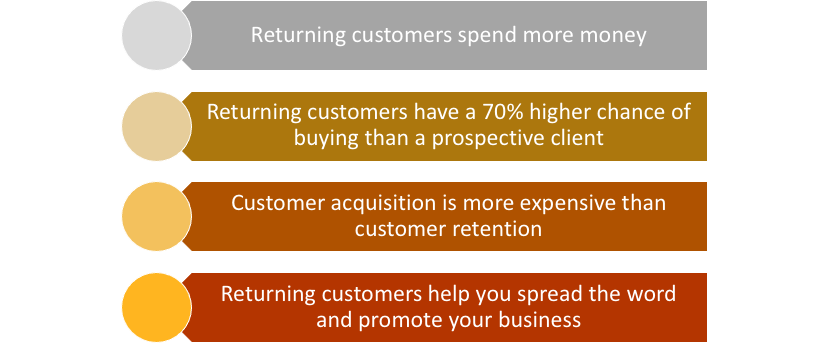 What is an Excellent Returning Customer Rate?
E-commerce giant- Amazon has a high ranking customer retention rate of 68%, resulting from its ability to get its customers the best experience possible.
A lot of factors influence a role in the determination of a reasonable retention rate. Essentially it depends on industry standards and customer experience. The typical repeat purchase percentage is about 27% – 32%, as per industry data.
You'll want to spend a lot more in marketing to increase your client base if you have closer to 50% returning consumers.
If you have much less than 25% return customers, you're losing out on additional profits and should proactively retarget one-time consumers to incentivize repeat purchases.
How do you thank a Returning Customer?
Thank consumers without an obvious assumption of anything in return. Merely reveal gratitude, directly and personally, for being a customer and placing count on you to deliver.
Presuming One-size-fits for all will make those gratitude emails or messages look like bots having no impression whatsoever.
Being purposeful and personal when thanking your consumers can help display the human element of your brand, develop links, and build customer loyalty.
Why are Long Term Loyal Customers often the Company's most Profitable Customers?
They recognize your value.
They are low-maintenance in terms of money.
They refer you to others.
Returning customers are highly essential to sustain your company. Your existing customers have the most significant short-term capacity to boost your earnings at low sales costs.
Customer Retention Metrics And How To Calculate It
There are many customer retention metrics that can be used to measure success:
Customer Churn Rate (CCR)
Customer churn rate(CCR) refers to the number of customers that abandon a business or cease to make purchases.
Why is Customer Churn Rate Significant?
It is necessary to measure customer churn rate as it helps us analyze the retention strategy. The lower the customer churn rate, the more efficient the retention strategy is proven to be.
How do you calculate CCR?
Customer Churn Rate = [Number of Customers at the beginning of the month - Number of customers at the end of the month)] / the Number of Customers at the beginning of the month
---
Repeat Purchase Probability (RPP)
Repeat purchase probability (RPP) is the possibility of a customer making another purchase.
Why is Repeat Purchase Probability important?
Repeat purchase probability rate is highly pertaining to a brand's customer churn rate. Keeping an eye on this metric enables you to analyze where consumers are diminishing throughout the customer trip. It additionally gives you the possibility to place preventative steps in place, say experts.
How do you calculate Repeat Purchase Probability?
Repreat purchase Probability = [Number of Customers who purchased N times in a year (365 days) / Total Number of Customers in a year (365 days) ]
---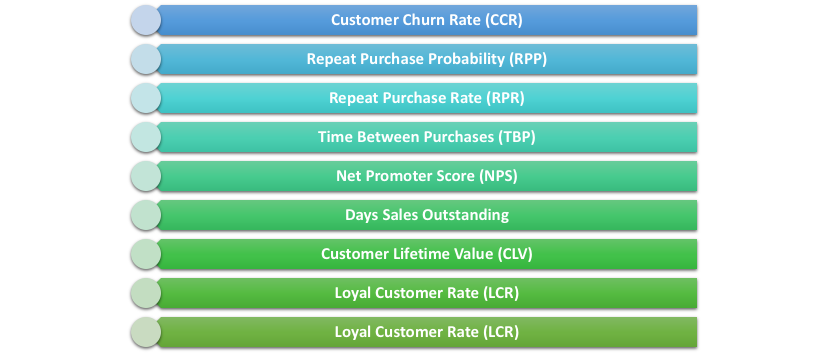 Repeat Purchase Rate (RPR)
Repeat purchase rate (RPR) is the possibility of a customer making a purchase more than once.
Why is Repeat Purchase Rate Important?
Repeat purchase rate offers an idea of how well the whole retention strategy is working. Repeat customers make up just 8% of your client base, yet they account for 40% of your annual income. The importance of your store's repeat purchase rates stems from this startling truth.
How do you calculate Repeat Purchase Rate?
Two values needed for calculating repeat purchase rate are- the number of customers who have purchased more than once and the total number of customers.
Repeat Purchase Ratio = Number of Return Customers / Number of Total Customers.
---
Time Between Purchases (TBP)
The time between purchases (TBP) is self-explanatory. It refers to the number of times a customer finalizes a purchase.
Why is Time Between Purchases necessary?
If you know how long an average buyer takes to make a purchase, retention strategies can target their purchasing patterns. This can ensure maximum revenue and increase customer's desire to purchase.
How do you calculate TBP?
Time between purchases= 365 days / Purchase frequency
(Purchase frequency refers to how often an average customer finalizes purchases.)
---
Net Promoter Score (NPS)
Net Promoter Score measures overall contentment and loyalty towards the brand. This metric indicates if the customer is likely to refer your products or services to their family and friends.
Why is Net Promoter Score important?
Customer Churn Rate and Revenue Growth Rate helps you predict possible growth via customer referrals.
Consequently, if this score is low, it offers you a chance to revamp your strategies for better customer satisfaction in time.
How to Calculate Net Promoter Score?
It is calculated based on responses given by customers on a scale of 1 to 10.
For example, the brands may drop a question like this at the end of a purchase:
"Would you recommend our services to your friends?"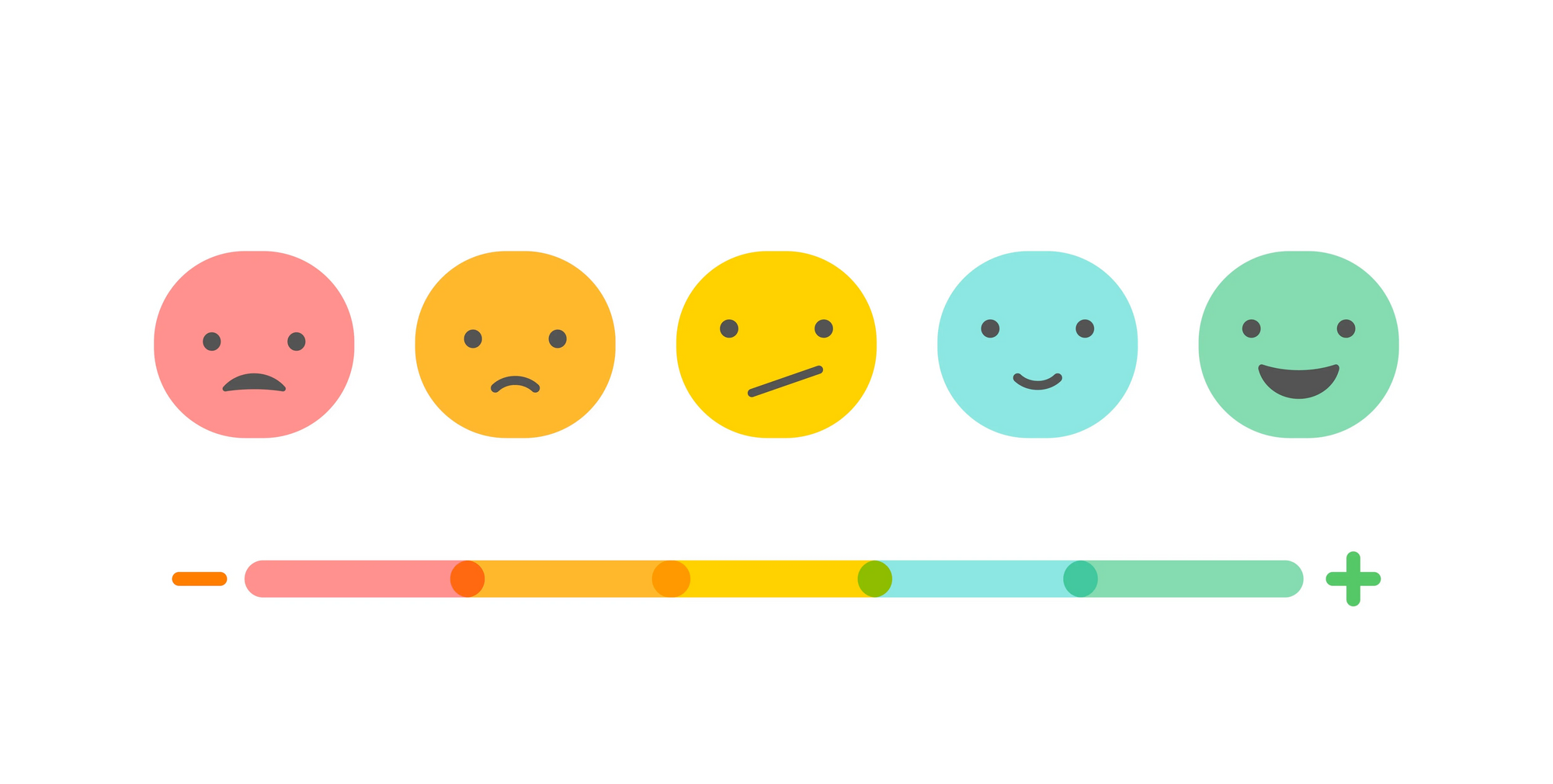 No - 0 1 2 3 4 5  - Yes
Now, only the ones who choose 4 or 5 are going to promote. The rest are critics.
Net Promoter Score = Percentage of Promoters - The percentage of Critics
---
Days Sales Outstanding
DSO measures the duration during which receivables such as customer bill payments or dues remain outstanding.
How is DSO important?
If DSO figures indicate long waiting periods, it implies that the customers are not satisfied. Additionally, the marketing and sales team are closing clients with cash flow issues.
How to Calculate Days Sales Outstanding?
DSO metric implies on all invoices a business has at any given time. It can be calculated on a monthly, annually or quarterly basis.
The annual formula for the same :
Days Sales Outstanding ( annual) = ( Accounts receivable/ Annual Income) x 365
---
Customer Lifetime Value (CLV)
Customer Lifetime Value is a measure that refers to the amount of revenue generated by a customer throughout their journey with the brand. By analyzing their previous purchase behaviour, an accurate estimate of customer lifetime value can be drawn.
Why is Customer Lifetime Value significant?
Customer Lifetime Value is inversely proportional to acquisition costs. Lower the Customer Lifetime Value, the higher the budget allocation for customer acquisition must be allocated.
How do you Calculate Customer Lifetime Value?
Customer lifetime value requires two entities; customer value and average life span of a business.
Customer Lifetime Value= Average revenue per customer / Average lifespan of the customer
---
Loyal Customer Rate (LCR)
Loyal Customer Rate (LCR) determines which customers are genuinely dedicated to the brand.
Why is Loyal Customer Rate Significant?
Loyal customers generate the most sales and tend to share positive word-of-mouth regarding your service. Recognizing who these dedicated customers are, brand's can maximize possibilities to collect endorsements and encourage client advocacy.
How do you Calculate Loyal Customer Rates?
Loyal Customer rate can be calculated based on the fact that a customer who makes more than four purchases is loyal.
Firstly, Calculate:
Number of new customers who made more than one purchase
Existing customers who made additional purchases
Add the above values to calculate the number of Returning customers or loyal customers. Then, apply the formula to get loyal customer rate:
Loyal Customer Rate = Number of Returning Customers / Total Number of Customers
---
Customer Retention Tools
There are many software solutions and tools that be used for retaining customers. Let us look at some of them here:
CRM
CRM or customer relationship management is the process that refers to all customers development, retention and acquisition strategies, techniques and tools employed by companies. You can look into tools like Deskera CRM to help with your customer retention.
Each phase of consumer engagement is ensured by this program to improve overall profitability. Customer information is collected through several routes in the program. CRM contains information about the entire history of purchases, personal information and even behavioral trends.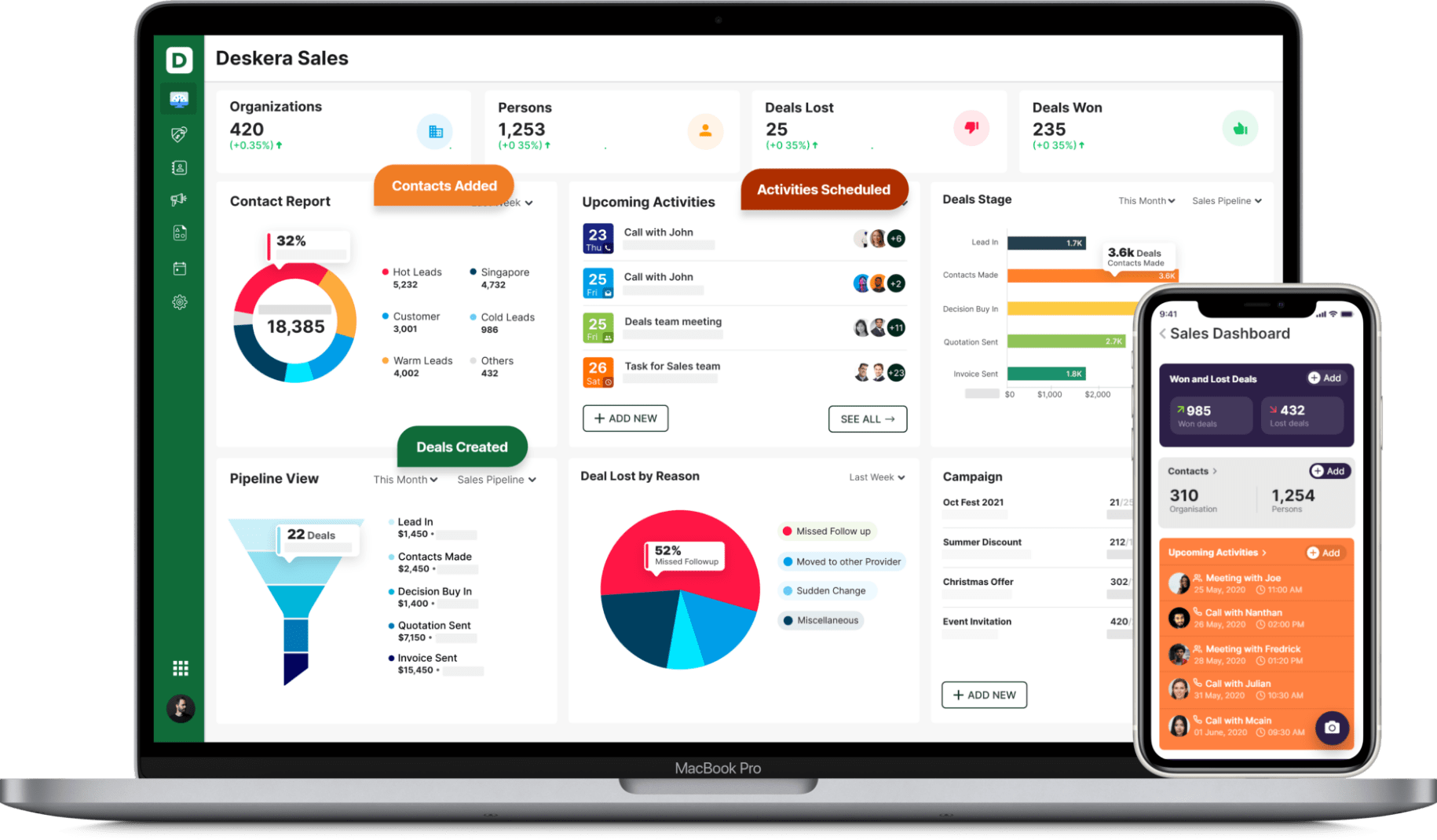 Customer Loyalty Program
The advantages of customer loyalty programs consist of:
A customer loyalty initiative is a technique to increase customer engagement, retention and profitability in your business.
Programs that encourage customers to post testimonials and evaluations generate true brand name ambassadors. It is far more economical for you to maintain enjoyable consumers than to spin and obtain brand-new ones constantly.
Personalization
Personalization enables you to enhance client retention through relevant and personalized brand experiences.
Personalized experiences reduce information overload, as per the research done by the University of Texas. For example, Myntra's 'shop the look' recommendations are tailored according to your interests, which will help you with a more flexible framework.
Precisely, personalization helps customers narrow down the options from tens of millions of varieties available as choices.
Customer Service and Support Software
Prompt customer service is what helps in making a customer's experience memorable. Key features of a robust customer support system include:
live tracking system,
chat-bots,
self-service portal, and
updated knowledge, among others.
Customer Feedback Tool
Customer feedback is more than a survey. It is an opportunity to build a community and trust. It can make the experience of both parties a lot easier and efficient if the feedback tool is efficiently put to use. The revert back from customers is a powerful tool for understanding and analyzing your growth as a business and reducing churn rate.
How can Deskera CRM help with Customer Retention?
A successful firm requires a customer management and finance procedure that is tailored to your unique requirements.
Here's how Deskera CRM system makes life easy for your business:
Manages Contacts
Manages Sales Funnel and Pipeline
Scrutinize logs to keep track of customer's
Provision of marketing tools- Customization, segmentation and sending email broadcasts
Deksera CRM enables you to handle contact and deal administration and sales funnels. Create email campaigns to create leads for your company and track performance with complete statistics. Deskera CRM is a simple, fully-featured platform that can help you with contact and deal administration, sales pipeline management, email marketing campaigns, to name a few. You can generate leads for your business by creating email campaigns and view performance with detailed analytics on open rates and click-through rates (CTR). Deskera CRM is an easy-to-use platform that will assist you in contact and deal management, sales pipeline, email marketing campaigns, customer support and ticketing management to mention the important ones.
If you are a business that involves marketing, sales and billing procedures, Deskera CRM is your one-stop solution. An inept software that will enhance efficiency and customer support, and smooth workflow.
No, we are not hyping it up, get access to our 15-day free trial and see it for yourself!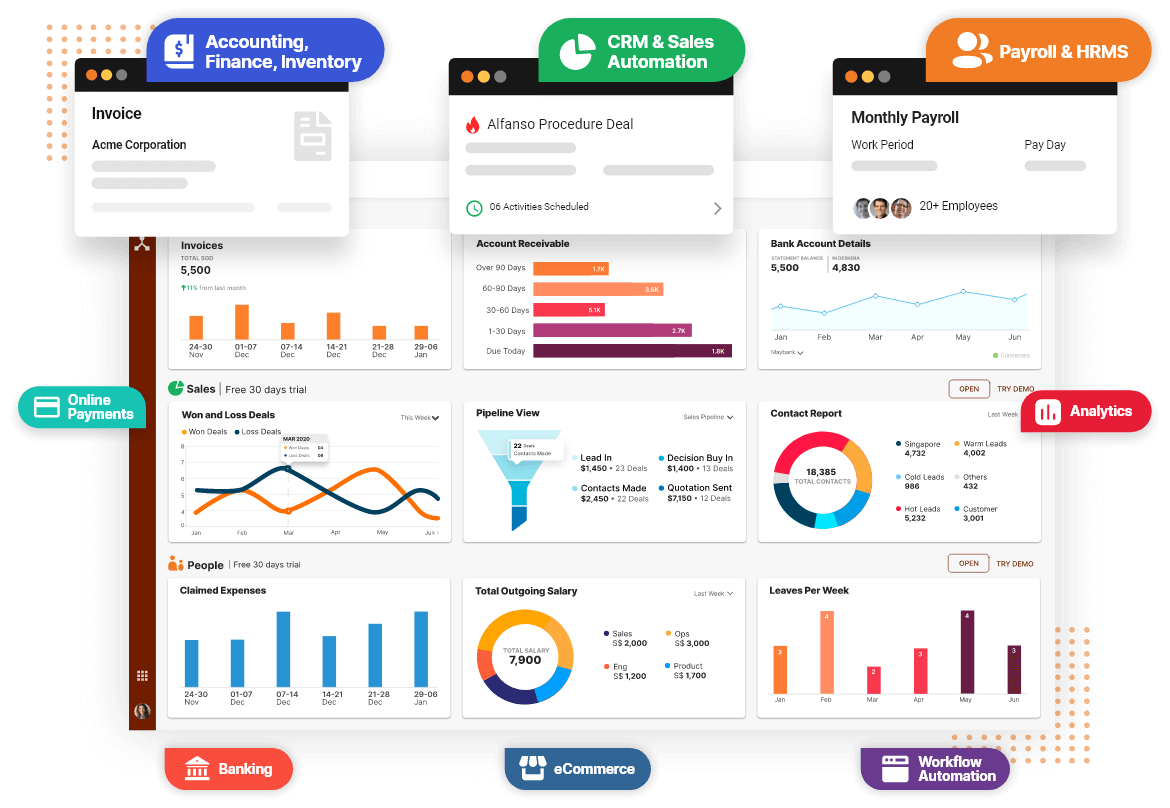 Other products of Deskera such as, Deskera Books is online accounting software that can help your company save time by automating the process of creating journal entries. For each sale and purchase business transaction in debit and credit terms, the double-entry record will be auto-populated. The transaction data is consolidated into each ledger account by Deskera. Their values will be instantly transferred to the corresponding financial reports.
You can have access to Deskera's ready-made Profit and Loss Statement, Balance Sheet, and other financial reports in an instant.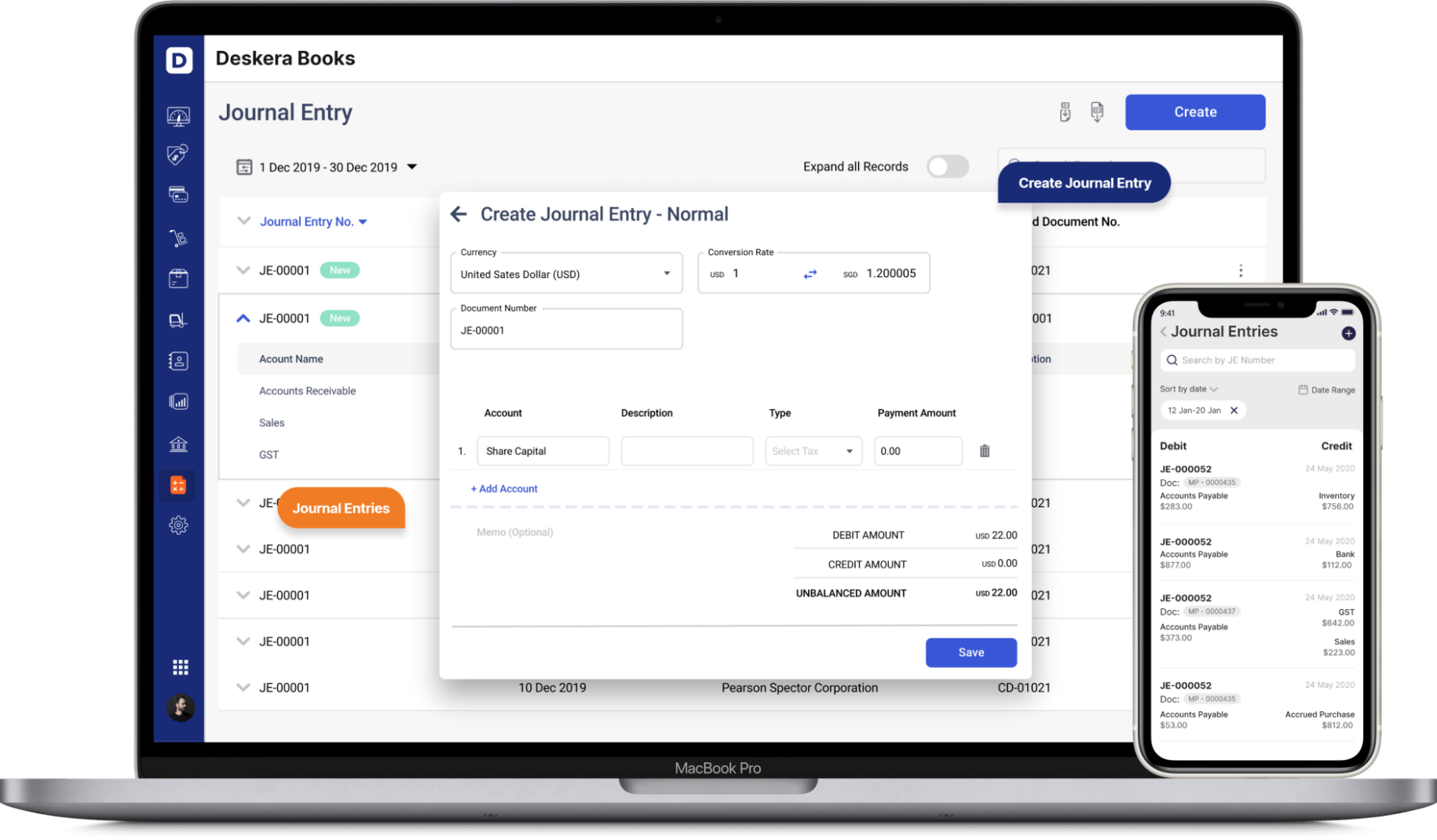 Deskera can also help with your inventory management,  customer relationship management, HR, attendance and payroll management software. Deskera can help you generate payroll and payslips in minutes with Deskera People. Your employees can view their payslips, apply for time off, and file their claims and expenses online.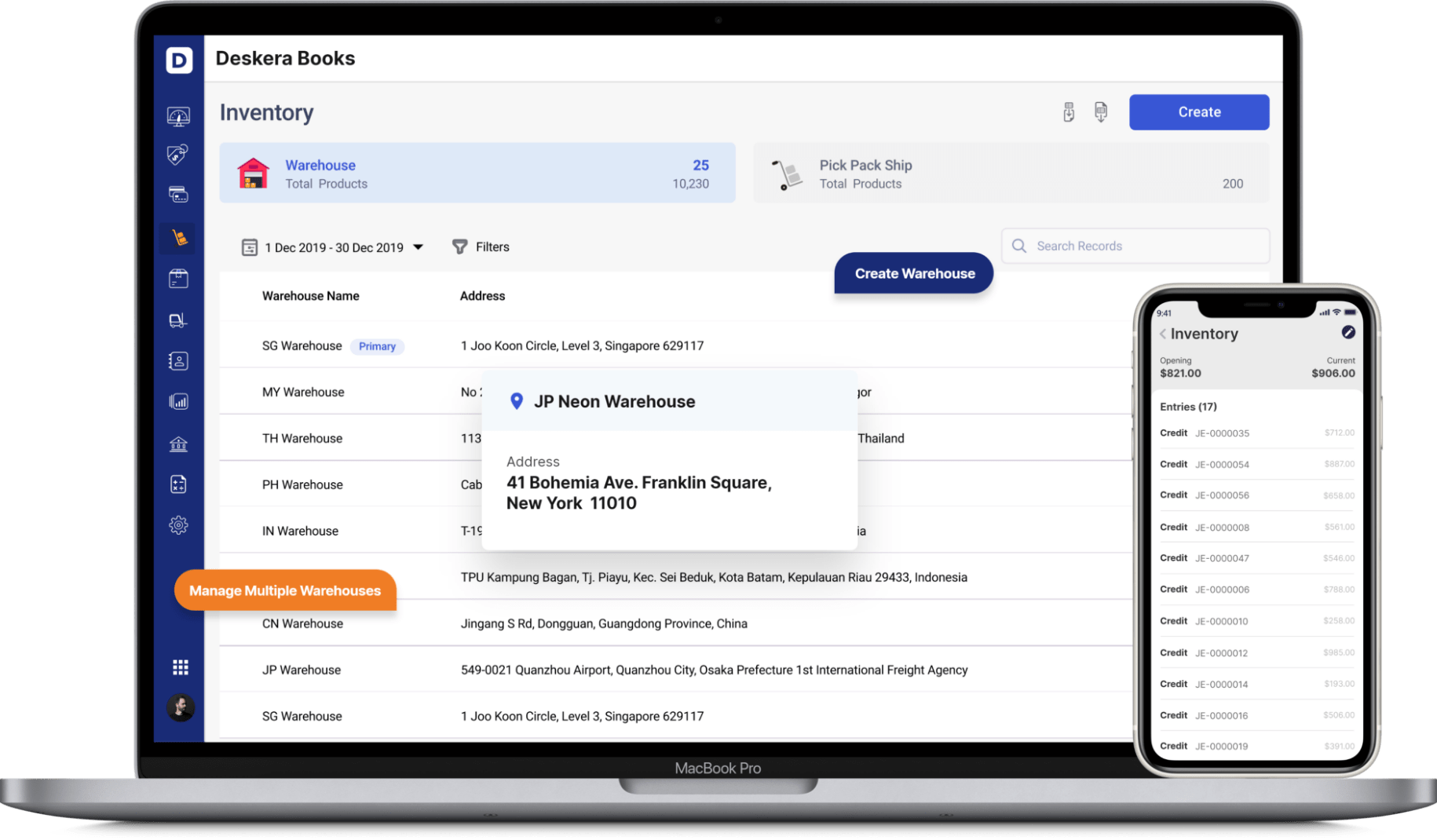 Deskera is an all-in-one software that can overall help with your business to bring in more leads, manage customers and generate more revenue.
Key Takeaways
In this article, we have gone through the importance of returning customers and the ways your business can benefit from taking better steps to retain more customers and generate higher sales and revenue. We have looked at:
Customer retention is the process of converting customers into returning customers and preventing them from becoming a competitor.
Customer retention is usually a lot more cost-efficient than getting first-time customers.
Return and repeat customers are related terms that are slightly different. A customer who invested in your business once and returns for the second time is called a return customer.
Returning customers generate steady revenue, encourage word-of-mouth marketing and help you build strong social connections.
Customer retention can be improved by rewarding loyal customers, maintaining a smooth on-boarding procedure, paying attention and analyzing feedback.
Recommendations from friends and family compel customers to return more than freebies or other enticing offers and discounts.
Incentives, personalized communication, loyalty programs and premium customer service are some basic techniques to motivate customers to return.
Returning customers have a 70% higher chance of buying than prospective clients.
Being purposeful and personal when thanking your consumers can help display the human element of your brand, develop links, and build customer loyalty.
Related Articles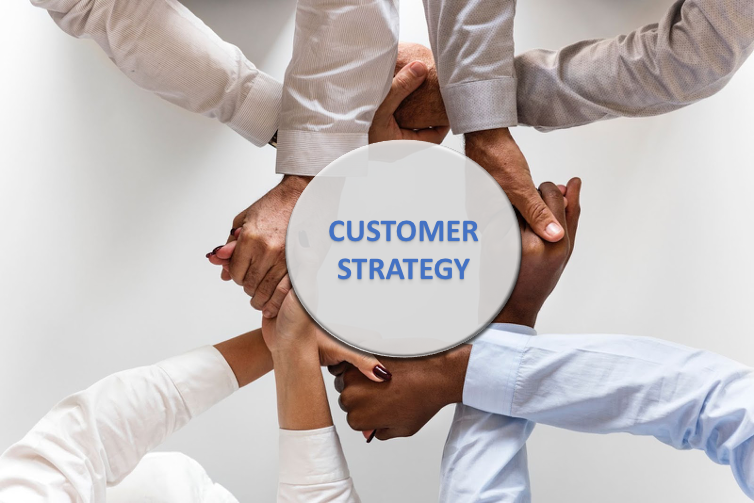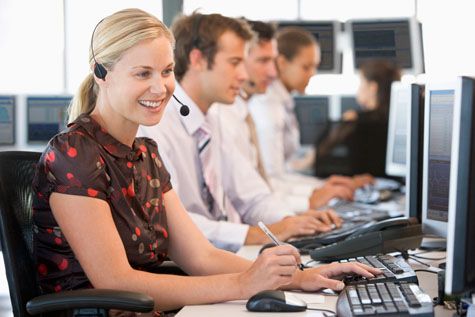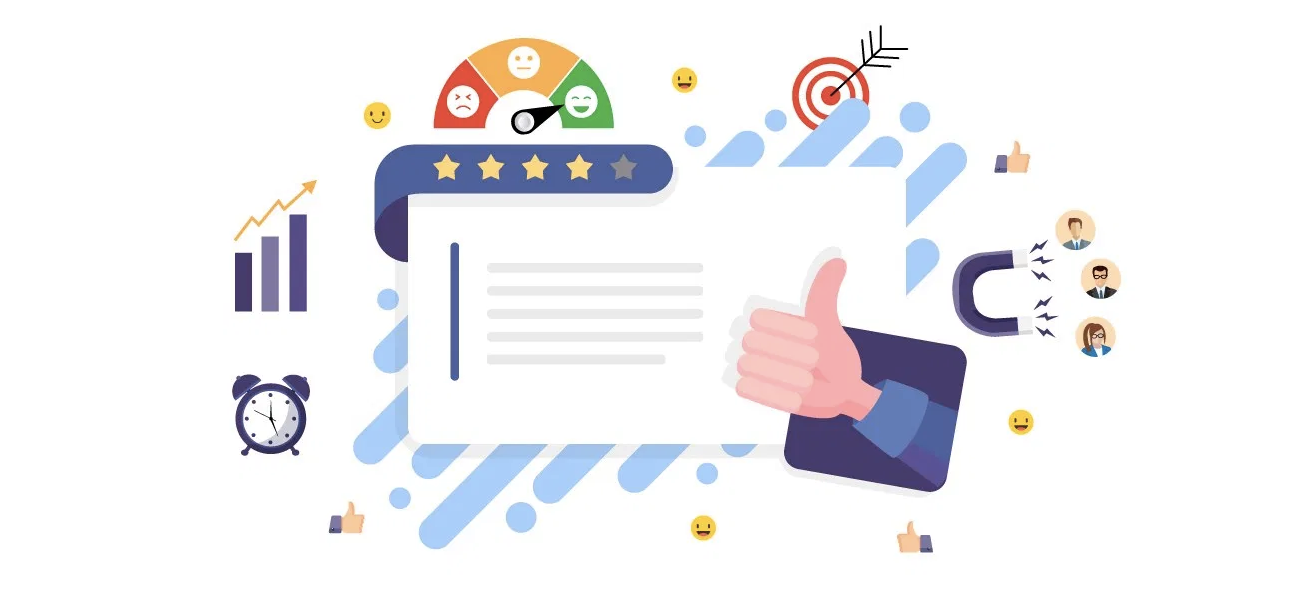 ---
---