Sales is an integral part of every small business. It is also a common challenge for many small business owners. As a manager and owner of a small business, your resources are limited.
Sound about right?
Any growing business, your sales team is your best resource for growing your customer base and increasing sales. However, many other parts of your business can also help to increase sales.
What are some of the ways to increase sales in small businesses?
There are a ton of lead generation hacks you can follow. But the best advice for good results is to always go back to basics. Let us look at some of the proven strategies to increase sales with current customers and prospects.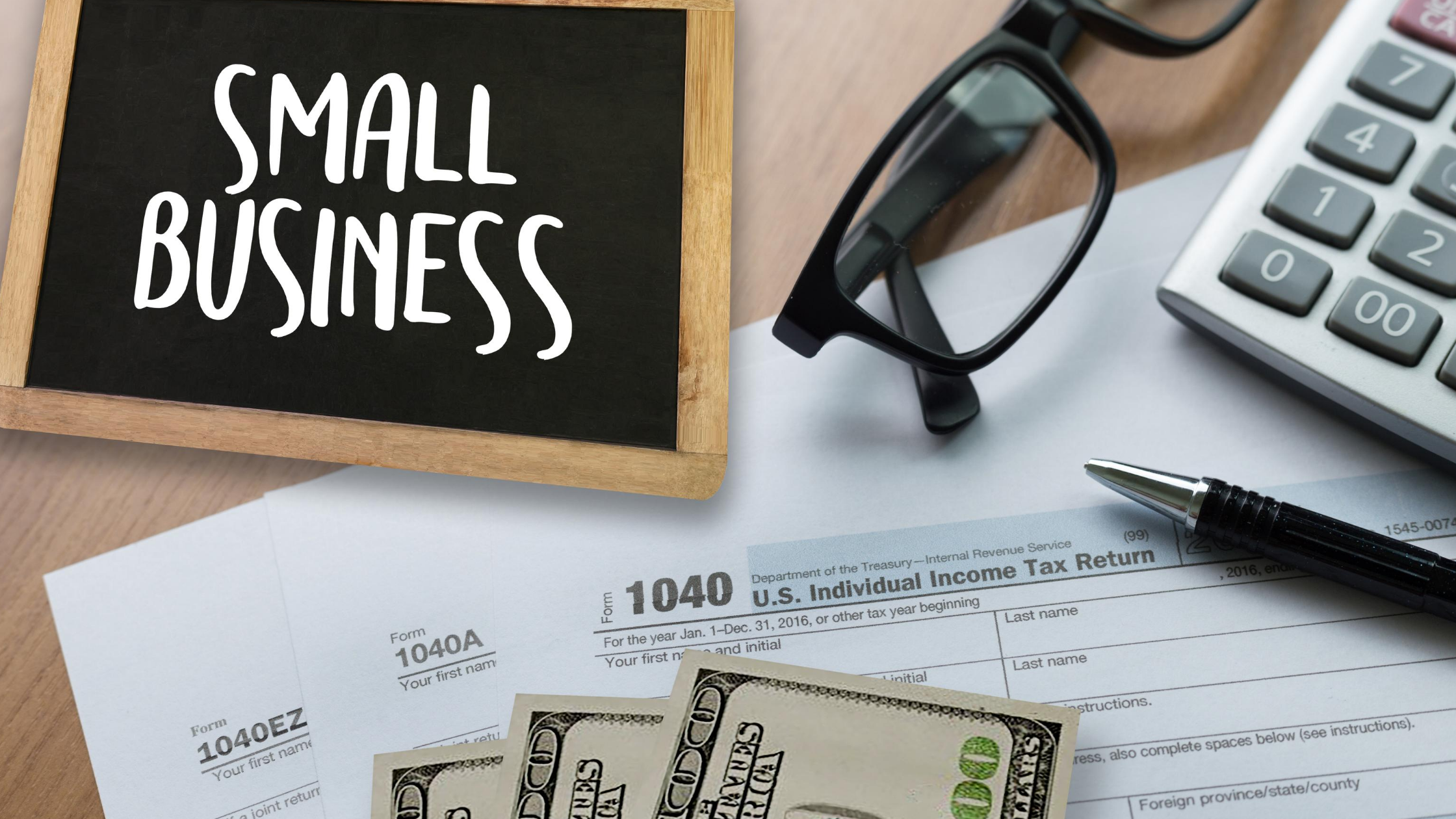 Understanding Your Customer
You know it once you meet the customer. They are precisely the right people you need to sell to. They do not need convincing because they get it. These are your perfect customers. How can you find more of these people?
You start by describing the types of people your customers are. Understanding their age group, interests, goals and what motivates them to buy your product helps you know your customer needs.
Once you know your customer, make sure that all of your messaging speaks to them very clearly. This includes your blog post, websites, packaging, brochures, and whatever else your business produces. Every content needs to attract the people you want to sell to.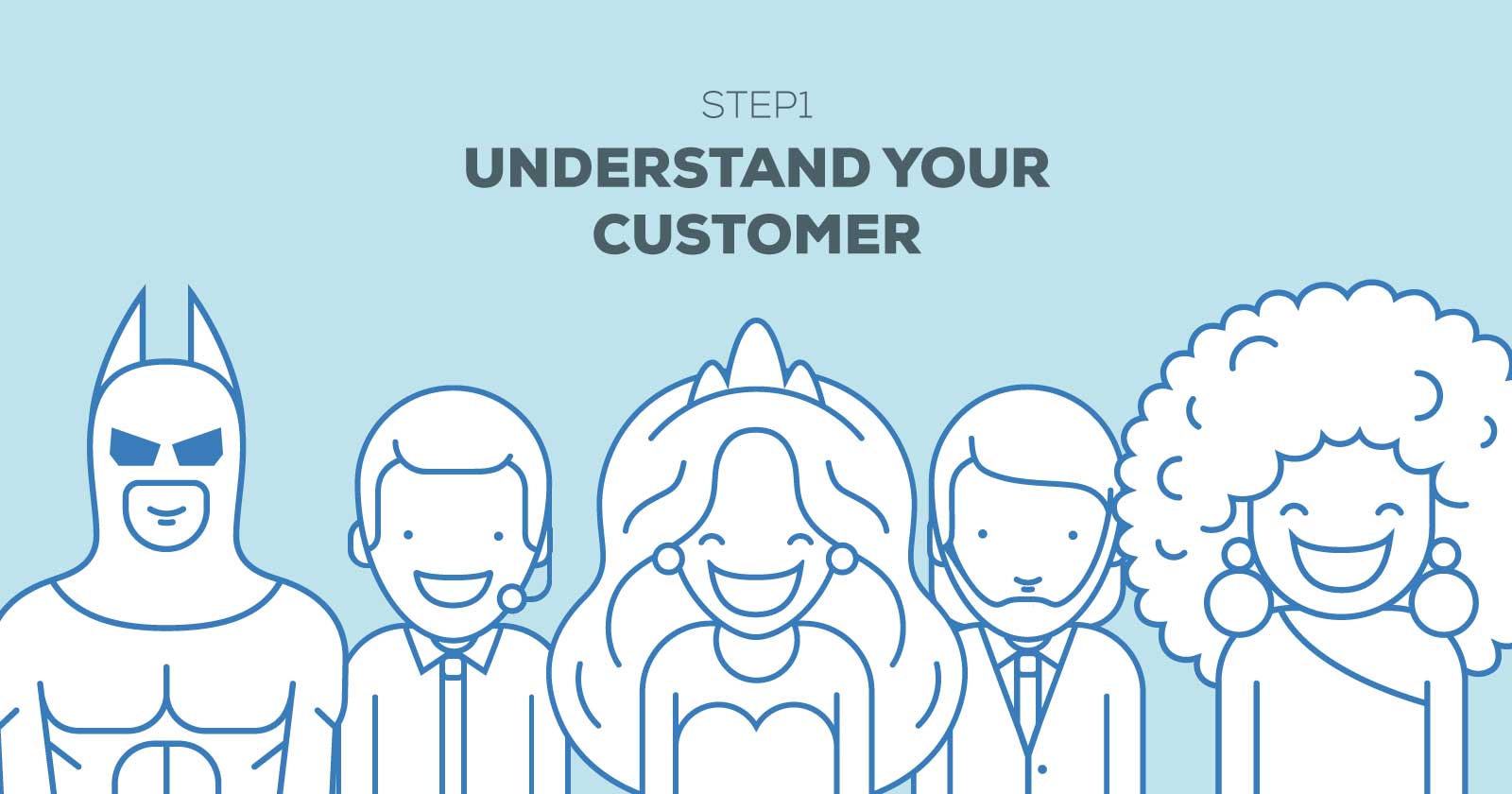 Knowing your ideal customer's traits gets you in the best position for a Google or Facebook ads campaigns. You can enter the location and demographics you want to target, create a good ad copy and publish with a small budget. Make sure to track your results and tweak to see what's working for your business.
It's close to impossible to make everyone happy and least of all in business. It is important to be clear on who your customers are. You must not distort your product or messaging to fit people who aren't them.
Asking the right questions and communicating with your target audience and listening to them can build the best product and services. It is also how you can continue improving it, fixing issues, and delivering the best service. To increase sales for your business it is key to communicate and understand the people you are selling to.
Increase Sales with Existing Customers
Your existing customers are the best bet to increase sales. It should be the main focus of your sales and marketing efforts. Since they already use your products or services, they trust you enough to purchase your solutions. Providing them with high-quality customer service will ensure they will be more likely to buy from you again.
Acknowledge the Existing Customer Behavior
Conducting research on how your customers use your services and products. Let's say your products has multiple features, your customer might have difficulty using or implementing these. This provides you with the opportunity to upgrade your products or services or tailor them per your customer's needs for a higher quote.
Another way would be to cross-sell related products that compliment or add to products they are already using. You have to show them how they can benefit from purchasing the other products. You may also try to upsell a premium product or service to help customers boost efficiency or reduce expenses.
A simpler approach is to provide customers with personalized training or customer service. This can be used as an opportunity to strengthen the customer relationship and demonstrate where you can add value to their business. The key is to show the customer's opportunities rather than trying to hard-sell services they might not want.
Request Customer Feedback
It is always a good idea to ask them for feedback on your products and services. It is good to know how they feel about your customer service and how you can make it better. Find out where you could be lacking or where they are having issues. Customer feedback can help identify opportunities you had not considered, which can turn into new sales. Let's say that you develop websites for customers, which is optimized to increase sales leads for your customer's business. Your customer might want to improve or modify how they interact with their own customers.
For example, setting up of email campaigns. You can set up a CRM system to automate the collection of emails and publication of the newsletter.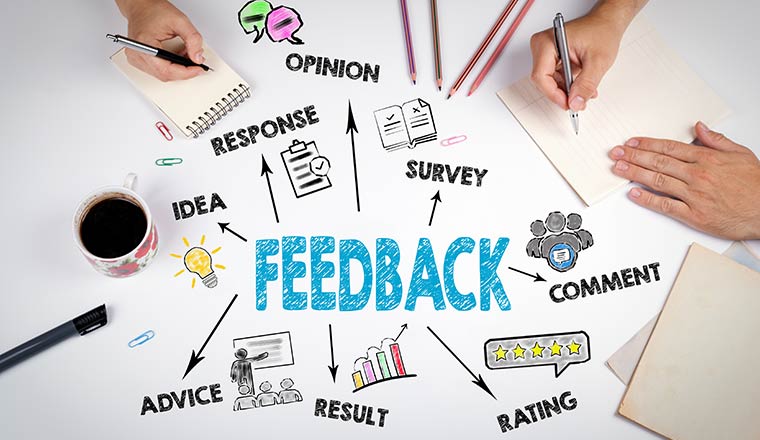 Customer feedback will help you to broaden your offerings, improve your sales and strengthen the relationship with the customer. If you do not ask the customer for their feedback, you miss out on future sales opportunities.
Run Promotions For Existing Customers
Marketing and sales promotions just for current customers are good ways to reward them for their business and loyalty. Some customers are disappointed or disgruntled when they see a company that runs offers just for leads and new customers.
Running promotions regularly, either monthly or quarterly ensures better engagement. Scheduling promotions will make your existing customers look forward to each one, increasing your interactions and growing sales. Referrals are another effective way of growing your customer base.
Promotions such as discounts or gifts on birthdays and special anniversaries, sneak peeks and free trials of new products and services are some examples.
Providing Excellent Customer Service
Excellent service includes doing things for your customers outside of the sales experience to show how much you appreciate them. This helps grow customer loyalty which will help increase sales. Some examples of excellent customer service:
Offering free consultations and trial packages
Providing guides and information on different products and services
Email inquiries
Personalizing delivery of products or services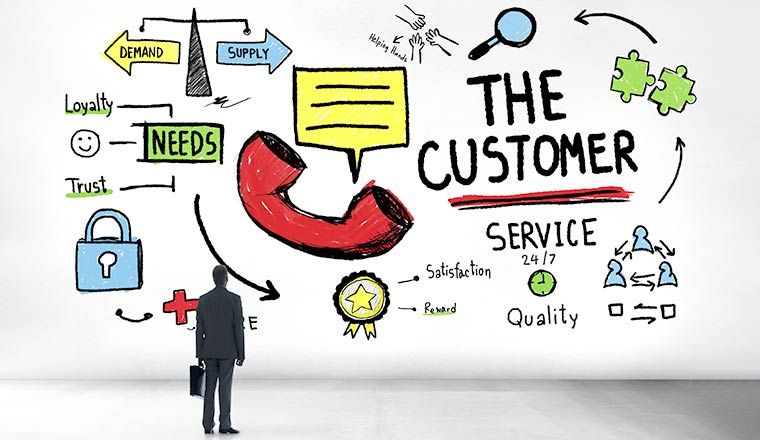 Increasing Sales with Prospects and Leads
Prospects or leads are a potential source of new sales. Every customer was once a lead, and you had to spend resources to turn those prospects into paying customers. Prospects or leads are aware of your business and its services, but they have not converted to a customer yet.
Create Good Deals, Packages and Free Trials to Attract Customers
Since prospects are aware of your existing products or services, you might need to customize the packages as per customer needs. We can:
Combine similar services or products into one package
Price bundles of services or products so they are more cost-effective than purchasing individually
Limit the availability of the offering or put a time limit on a package
Announce the arrival of new inventory and product lines
Limit stock availability for faster turnover
Prospects and current customers usually like these types of offers since they get more for their investment and are convenient toake a purchase.
Another way is to provide free trials and demonstrations of your services and products. This enables your prospects to see how the product or service will address their specific situation and needs without spending money to implement it.
Providing leads with good training and customer service will ensure that they use the product or service properly and get the best value out of it, increasing sales.
Conduct a Content Audit
You need to know how effective is your content at promoting your business. You can conduct a content audit and make some significant changes to how products are being advertised.
You should examine all your content, including your marketing materials and website. You need to check if the content focuses on features or benefits of your products. If not, you should consider rewriting the content. Your content aims to show how your products or services will improve your customer's businesses or lives.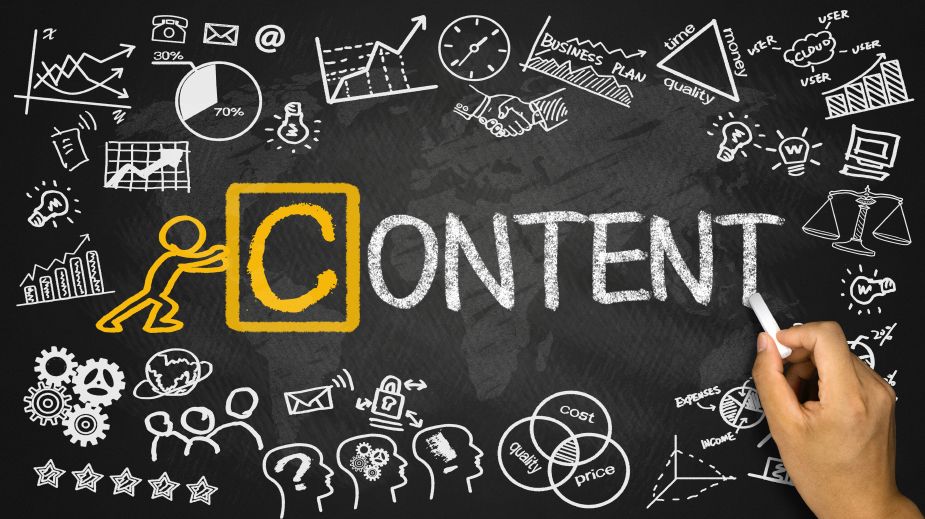 Get Noticed by Being Unique
Customers are constantly bombarded with advertising messages on email and social media. It is easy for your message to get lost in all the noise.
Find a way be more interesting to get noticed:
Find different and unique ways to advertise your products and services
Schedule a press event to launch a service or new product
Create a strange or funny free giveaway
Create a fun video that can show how to use your products in different ways
Make a claim that no other business makes to set your products apart from competitors
Support a charitable cause that is not related to your business
Become the first business in your field to do something specific
Optimize Your Social Media Profiles
Social media is key for all small businesses. This is because social media is where your customers and prospects hang out. That's why it's crucial to create and optimize your profile on whatever social media platforms you plan to spend time on to find leads.
Your social media profile should provide more than your name and contact information. Social media is like a small website that promotes you and your business.
When people visit your companies social media profile, they should get an immediate sense of who you are and what your business provides. Your business profile should clearly state who you are, what you do, what you stand for, and who all should use your products or services.
Every social media platform is different. So your profiles for each should be different. Each of them should maintain your branding but be suitable for its particular platform.
As your audience hangs out on various social media platforms for various reasons, it is important to optimize and change your social media profile to fit the platforms.
Advertise on Social Media
Each social media platform offers opportunities to advertise your business, products and services. It is a relatively cost-effective form of advertising and has many benefits:
Social media platforms have all the data about their users so that you can target ads to specific prospects for your business
You can choose the amount you want to spend and measure the results of your advertising campaign
Social media helps build brand loyalty, attract followers to your website and create a community
Depending on the platform you use, you can support your content, with articles, blog posts, videos and links to your website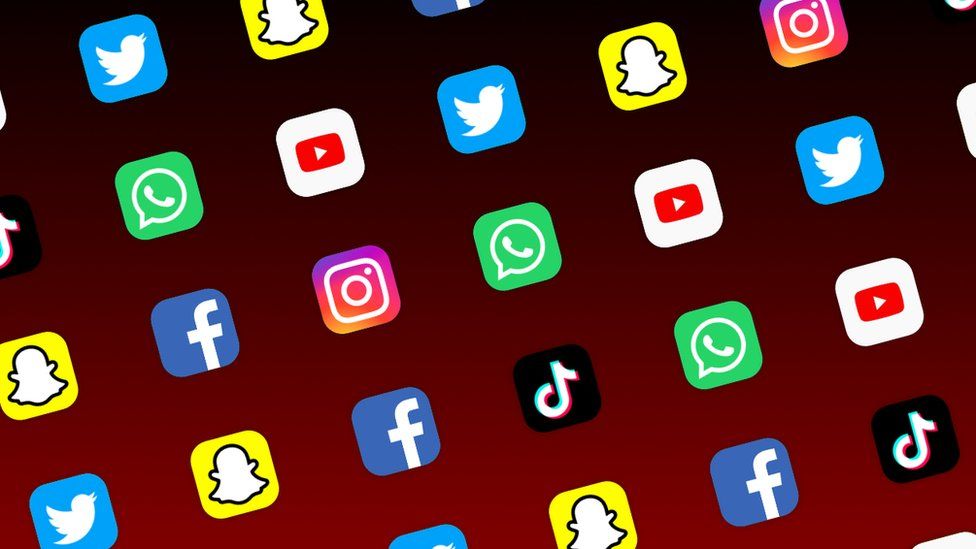 Generate Word of Mouth
Various social media platforms can help you can build a community and generate word of mouth about your products or services.You can generate word of mouth by:
Joining relevant groups and contributing to the discussions
Writing blog posts and providing links to share your knowledge
Commenting on other people's posts and queries and adding value with your experience and knowledge
Adding an Excellent Call-to-Action on Your Website
Every website and page on your website should have a call to action or a CTA. This directs the website visitor to do something, such as contacting you for more information, signing up for a free newsletter, downloading a report or setting up a call.
When deciding on a CTA button, determine what you want your visitor to do. The goal is to convert your web visitors into leads and leads into customers. So its important to put some thought into your CTA. The CTA also depends on what page they are on. It is important to make sure the instructions are clear and your CTA stands out. A compelling CTA can bring in a lot of prospects and increase sales.
Stay in Touch with Email Marketing
The path from a lead to sale is never short and direct. It could take multiple touchpoints and the right interactions with leads to turn them into your customers and generate sales. One effective way to lead them along the path to purchasing your product or service is via email marketing.
Email marketing involves collecting a lead's email with their permission and staying in touch with them. This includes sending out automated email messages, email newsletters, etc. You can use platforms like Deskera CRM to manage your email marketing.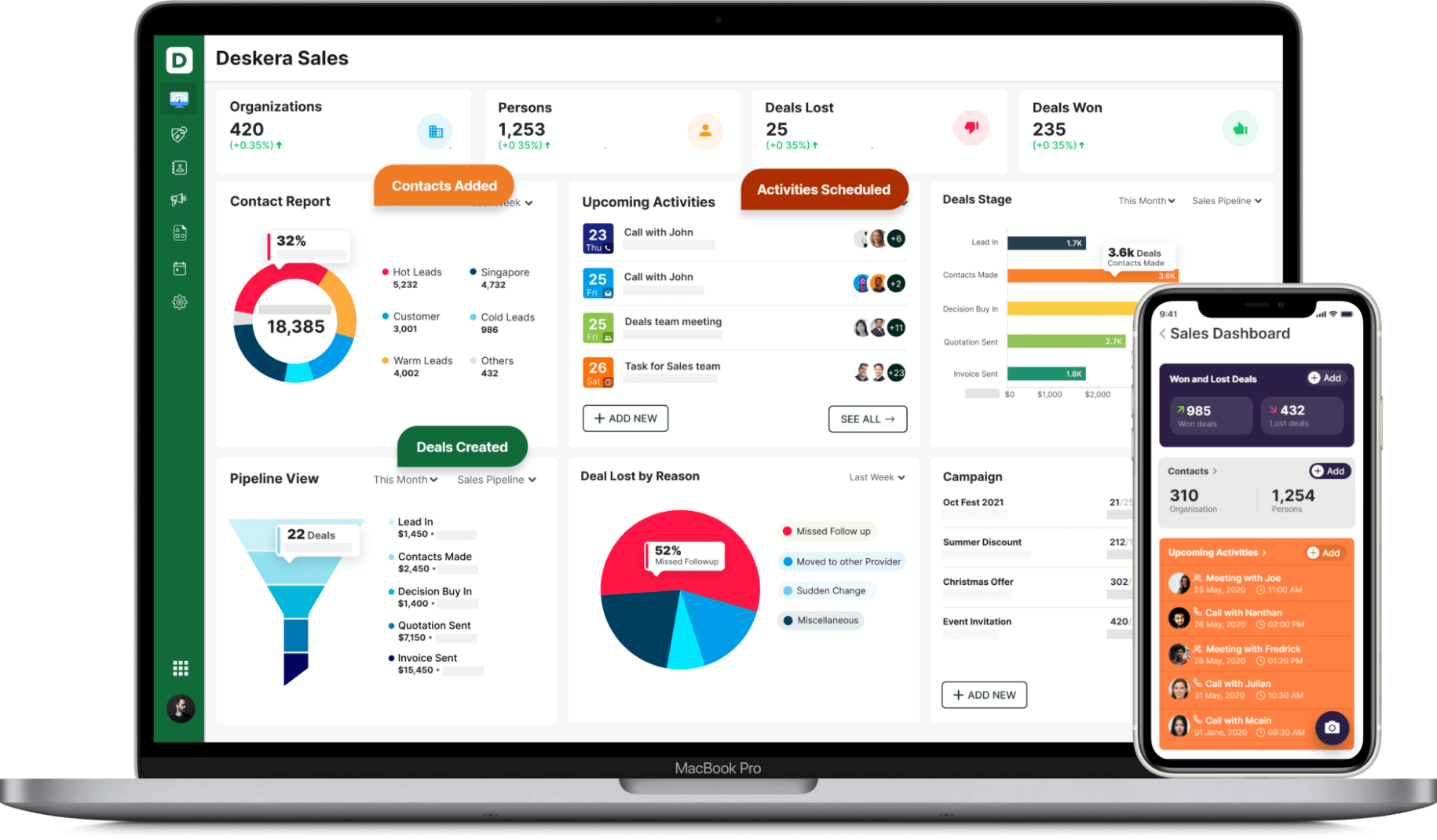 You can use email marketing to educate your customers about your products and services. You can offer discounts and provide links to case studies and testimonials. You can also notify them of new product launches and news updates about your company. Keeping in touch will keep you on top of their minds and for when the prospect is looking for a solution to their needs.
Key Takeaway
To summarize all the above points:
Acknowledge the existing customer behavior
Request customer feedback
Run Promotions for existing customers
Providing excellent customer service
Create good deals, packages and free trials to attract customers
Conduct a content audit
Get noticed by being unique
Optimize your social media profiles
Advertise on social media
Generate word of mouth
Adding a good call to action on your website
Stay in touch with email marketing
To increase sales and customers for your small business, you need to focus on what matters and eliminate the distractions. At the end of the day, it's essential to remember why you are in business for. As a business owner, sell the service or product that you want to exist in the market and do things your way. Always be crazily helpful and make people's lives easier with your offering and you will have scored one of the best strategies out in the market.
---
---