It doesn't matter where you come from: you can be whoever you want to be."
There was a time when children dreamed of just becoming doctors, engineers, or architects. But today's generation is now excited to see themselves as a marketer, too; they dream of becoming successful marketing professionals.
Yes, marketing has now become as fascinating and as exciting as other jobs. Statistics suggest that the employment of marketing managers is to grow 10 percent by 2030, about as fast as the average for all occupations.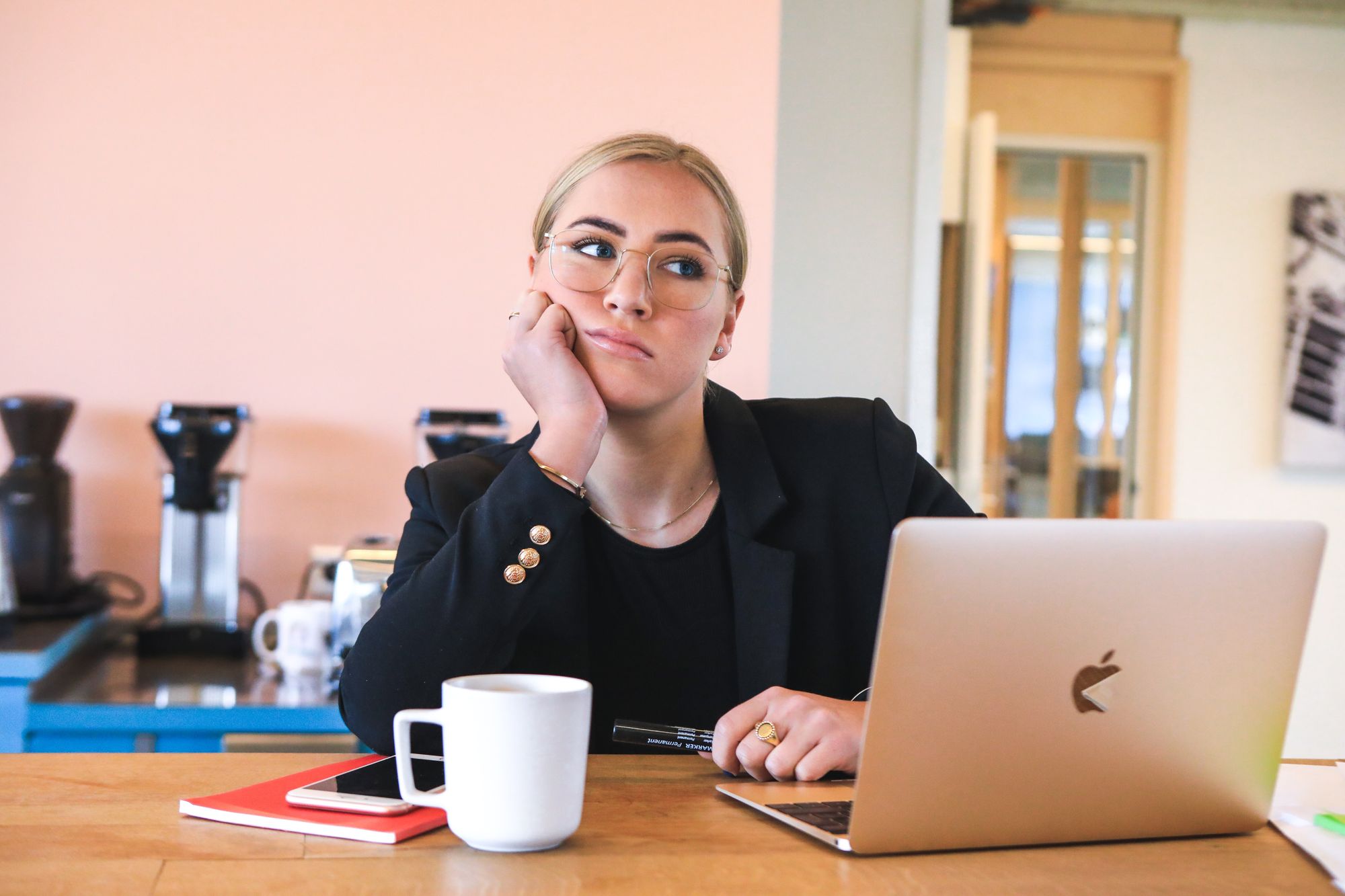 Once companies started moving beyond the print media and started entering the television industry to endorse a product and reach out to their customers, it opened the doors for many marketing enthusiasts.
There were marketing roles for almost all types of marketing enthusiasts, from the one who loves to write catchy creative content to loves to work around numbers.
While companies excelled at marketing on TV, soon the internet became the king, and now marketers could conduct entire campaigns across multiple platforms. Reach more customers. And for this, there were more and more openings and marketing roles open for marketing jobs.
According to the latest reports, marketing services are a 475 billion U.S. dollars strong industry, showing positive growth all through the 2010s.
If you are looking for a marketing job too, we have a list of 56 jobs in marketing that you must know about, all in this article. Many fail to decide which marketing role to select and which will suit their skills and interests the best.
In this article, we have listed all the job roles in the marketing sector that are meant for you. No, they are not just executive roles but include a lot of marketing jobs for freshers too. So let's get started and understand what marketing jobs are like.
This article will explore the following areas:
What is marketing?
Types of marketing?
What are jobs in marketing?
How can Deskera assist your business?
What is Marketing?
Marketing is a set of activities or actions that a company undertakes to attract consumers to the company's brand, products, or services. It is done through great messaging to the consumers using different means.
Marketing aims to deliver value for prospects and consumers through content to build long-term brand loyalty. This marketing process helps you analyze your consumers all the time. As a result, you bag more sales in number and enormous consumer loyalty.  
Two Major Types of Marketing
As we have already established that you can do marketing in many different ways and through various means, you must be aware of the two major types of marketing- Offline Marketing and digital marketing. Let's understand what these are.
What is Offline Marketing?
Offline Marketing refers to creating brand awareness through traditional marketing strategies. These strategies do not involve the direct use of the Internet. It includes television and radio ads, direct mail, print publications, outdoor advertising, trade shows, festivals, promotional gifts, and word-of-mouth.
What is Digital Marketing?
On the flip side of offline marketing, online marketing utilizes the internet tools, and applications to increase brand awareness. This includes registering on online listings, search engine optimization (SEO), website creation, social media, online banner advertisements, email marketing, video blogging, etc.
These are the two major branches of marketing. Now, all we have to learn more about is what are the job options for you here. Let's find out what marketing jobs look like and learn about them in-depth.
What are the Marketing Jobs Available for You?
Brand Ambassador
A Brand Ambassador's job is to show a brand in a good light to help increase brand awareness and generate new sales opportunities. The Brand Ambassador position title is most common in consumer goods/retail, where a consumer goods company might use a brand ambassador for in-store or event product demonstrations. It is one of the most well-paid marketing jobs.
The brand ambassador title is now widely used outside retail.  Moreover, since brand ambassadors happen to be the most influential in the fashion industry, fashion marketing jobs are also open for freshers.
Job Responsibilities of a Brand Ambassador:
Familiarizing yourself with the company's mission, vision, and goals.
Working closely with sales and marketing staff to conceptualize marketing campaigns and strategies.
Educating customers, retailers, and distributors about our products.
Creating a website and social media content in order to drive brand awareness and attract new customers.
Building rapport with customers and vendors.
Monitoring customer feedback and escalating complaints to the marketing department.
Tracking customer preferences, metrics, and media campaigns.
Representing the company at product launches, events, and trade shows.
Brainstorming ideas and participating in training and workshops.
Maintaining a positive image of the brand at all times.
Copywriter
Copywriting is a comes under one of the most creative marketing jobs. Copywriters are responsible for writing compelling marketing and promotional materials for a wide variety of products and services. These materials can range from product packaging and labels to brochures and blog posts to email copy.
In addition, copywriters help define brand voice and ensure that all copy is consistent with this voice by writing, editing, and proofing materials. Copywriters generally have a Bachelor's degree in English, Journalism, Marketing, or Communications.
Job Responsibilities of a Copywriter:
Creating and editing original, accurate, well-researched copy and meeting client/company needs and deadlines.
Communication with internal and external parties to learn about their content needs.
Researching to formulate ideas or support writing.
Studying the target audience for the copy.
Assisting in other aspects of the creative or research processes to create cohesive, accurate content.
Social Media Manager
A social media manager is responsible for creating and administering content on all social media platforms, such as Facebook, Instagram, and Twitter, to build an audience and ensure customer engagement. The social media manager may also monitor site metrics, respond to reader comments, and oversee creative design. It is one of the popular marketing jobs today.
Job Responsibilities of a Social Media Manager:
Running company social media advertising campaigns.
Formulating high-quality novel that's written and visual content for each social media campaign.
Building a social media presence by maintaining a solid online presence.
Monitoring the company's brand on social media.
Building brand awareness by engaging relevant influencers.
Managing our online communities to ensure respectful and appropriate engagement.
Responding to comments on each of our accounts.
Overseeing customer service provided via social media.
Analyzing data to determine whether social media campaigns have achieved their objectives.
Coaching employees company-wide on content creation best practices.
Marketing Manager
Marketing managers promote businesses, services, products, or brands. They develop marketing and pricing strategies, generate new business leads, and oversee marketing department staff. They also manage marketing budgets and analyze trends.
There is also something called sports marketing specifically meant for sports. An individual who works in sports marketing helps promote an athlete, a team, or a particular brand. A successful sports marketer knows how to stir up the public's enthusiasm, so they will want to purchase a product or buy a ticket to watch an athlete play. If you are looking to join a marketing team, being a marketing manager will be the best marketing job for you to learn about marketing processes.
Job Responsibilities of a Marketing Manager:
Evaluating and optimizing marketing and pricing strategies.
Analyzing market trends and preparing forecasts.
Generating new business leads.
Increasing brand awareness and market share.
Coordinating marketing strategies with the sales, financial, public relations, and production departments.
Developing and managing the marketing department's budget.
Overseeing branding, advertising, and promotional campaigns.
Managing the marketing department's staff.
Preparing and presenting quarterly and annual reports to senior management.
Promoting our brand at trade shows and major industry-related events.
Keeping informed of marketing strategies and trends.
Marketing Coordinator
If you are a fresher, then this is the best marketing job for freshers you could ever find. A marketing Coordinator is an entry to an intermediate-level job. It is the role responsible for creating and implementing marketing strategies and campaigns. It also includes tasks like conducting customer surveys, studying competitors' performances, and analyzing data. It is a stepping stone if you are looking to make a career in the Marketing field.
Job Responsibilities of a Marketing Coordinator:
Develop strategic marketing initiatives and activities.
Implement marketing plans that include print, broadcast, and online content.
Create branded advertising campaigns, and support the marketing and design teams by coordinating and collating content.
Set up tracking systems for marketing campaigns and online activities.
Conduct market research to identify marketing opportunities and negotiate media coverage.
Traffic all advertising efforts to appropriate channels.
Develop and manage all internal communication systems.
Create, maintain and strengthen the organization's overall brand through all media avenues.
Organize and streamline service offerings into user-friendly concepts.
Manage print contractors and other promotional vendors.
Maintain strict confidentiality of sensitive information.
Simplify complex data into a user-friendly format such as graphs, charts and other visual aids for clients and management.
Marketing Assistant
Marketing assistants support marketing managers and executives on projects such as developing sales strategies, marketing campaigns, social media campaigns, and collecting and interpreting marketing analytics. A marketing job that involves a lot of calculations.
Job Responsibilities of a Marketing Assistant:
Collaborating with the marketing manager, internal teams, clients, and partners on marketing strategy.
Helping identify marketing trends and key opportunities for innovation.
Learning and working with various types of software for digital marketing.
Working closely with the sales and marketing department.
Creating marketing materials such as white papers, case studies, and presentations.
Giving presentations.
Maintaining a marketing database.
Providing administrative support to the marketing and sales team.
Preparing, formatting, and editing documents.
Understanding company product and brand.
General office duties.
Creating and interpreting a variety of reports.
Organizing market research.
Analyzing questionnaires and other forms of feedback.
Updating social media accounts.
Marketing Analyst
The role performed by marketing analysts is considered one of the most demanding in the marketing field. This marketing job involves thoroughly examining any relevant information that may help the company make informed decisions on market tactics. Hence marketing analysts are also called analytics translators.
They determine what products should be sold and what would be the most profitable way to do it. Marketing analysts focus on reducing the risks related to a marketing initiative or project.
Job Responsibilities of a Marketing Analyst:
Perform a valid and reliable market research SWOT analysis
Utilize online market research and catalog findings to databases
Devise and evaluate methods for collecting data (Surveys, Questionnaires, Opinion Polls)
Formulate a plan and present it to senior management or a client
Interpret data, formulate reports and make recommendations
Gather and analyze statistical data using modern and traditional methods to collect it
Design specific research methods such as questionnaires
Remain fully informed on market trends, other parties' researches, and implement best practices.
Marketing Director
Marketing directors are responsible for their company's marketing and communications strategies. Their major focus is on the overall branding of the company.
Marketing directors prepare annual marketing plans, create a calendar of campaigns and events, set the marketing budget, and analyze the market and competitors.
They guide a marketing department, including the work of marketing managers. Private sector companies most commonly employ marketing directors, but they can also work for charities and public bodies.
Job Responsibilities of a Marketing Director:
Overseeing marketing department.
Evaluating and developing our marketing strategy and marketing plan.
Planning, directing, and coordinating marketing efforts.
Communicating the marketing plan.
Researching demand for our products and services.
Competitor research.
Working with the sales department to develop pricing strategies to maximize profits and market share while balancing customer satisfaction.
Identifying potential customers.
Developing promotions with advertising managers.
Understanding and developing budgets and finance, including expenditures, research and development appropriations, return-on-investment and profit-loss projections.
Compiling lists describing our offerings.
Developing and managing advertising campaigns.
Building brand awareness and brand positioning.
Supporting the sales and lead generation efforts.
Coordinating the marketing projects from start to finish.
Organizing the company conferences, trade shows, and major events.
Overseeing social media marketing strategy and content marketing.
Brand Manager
Brand managers are responsible for developing brand strategies, promoting brand growth and expansion, implementing brand plans, and using various data to drive volume and profitability. In essence, marketing job of brand managers are focused on achieving brand business objectives in the short and long term.
Job Responsibilities of a Brand Manager:
Analyze brand positioning and consumer insights.
Shape and communicate our vision and mission.
Translate brand elements into plans and go-to-market strategies.
Manage a team of marketing people working on brand initiatives.
Lead creative development to motivate the target audience to "take action."
Establish performance specifications, cost and price parameters, market applications, and sales estimates.
Measure and report performance of all marketing campaigns, and assess ROI and KPIs.
Monitor market trends, research consumer markets, and competitors' activities.
Oversee new and ongoing marketing and advertising activities.
Monitor product distribution and consumer reactions.
Devise innovative growth strategies.
Align the company around the brand's direction, choices, and tactics.
Chief Marketing Officer
A Chief Marketing Officer (CMO) is responsible for overseeing the planning, development, and execution of an organization's marketing and advertising initiatives.
Reporting directly to the chief executive officer, the CMO's primary responsibility is to generate revenue by increasing sales through successful marketing for the entire organization, using market research, pricing, product marketing, marketing communications, advertising, and public relations.
Job Responsibilities of a Chief Marketing Officer:
Set marketing goals and objectives
Plan, implement and manage marketing strategy
Contribute to the overall growth of the company
Review and manage content marketing strategy
Determine KPIs for the marketing department
Keep the marketing budget in check
Track KPIs regularly and present reports
Work with sales and development and customer success teams
Create and present the annual marketing plan and strategy
Use data and reports to make evidence-based decisions
Analyze company's marketing strategy and suggest improvements
Stay up to date with the latest technology
Stay up to date with the latest best practices
Attend marketing conferences and educational programs
Design, plan and execute effective marketing campaigns.
Director of Marketing
A director of marketing is responsible for all marketing of a company. They manage all marketing campaigns and marketing strategies to reach new customers. A few of the main duties of a director of marketing are creating weekly or monthly marketing reports.
They also create marketing campaigns and collaborate with other teams to develop new products. Some of the jobs titles that a director of marketing has held prior are digital marketing and marketing manager.
Job Responsibilities of a Director of Marketing:
Overseeing marketing department.
Evaluating and developing marketing strategy and marketing plan.
Planning, directing, and coordinating marketing efforts.
Communicating the marketing plan.
Researching demand for products and services.
Competitor research.
Working with the sales department to develop pricing strategies to maximize profits and market share while balancing customer satisfaction.
Identifying potential customers.
Developing promotions with advertising managers.
Understanding and developing budgets and finance including expenditures, research and development appropriations, return-on-investment and profit-loss projections.
Compiling lists describing our offerings.
Developing and managing advertising campaigns.
Building brand awareness and positioning.
Supporting sales and lead generation efforts.
Coordinating marketing projects from start to finish.
Organizing company conferences, trade shows, and major events.
Overseeing social media marketing strategy and content marketing.
Social Media Coordinator
A Social Media Coordinator, or Social Media Marketing Coordinator, is responsible for collaborating with other marketing and sales professionals to develop successful social media campaigns.
Their duties include communicating with freelance content creators, overseeing social media campaign schedules, and pulling KPI data to determine social media campaigns' success.
Job Responsibilities of a Social Media Coordinator:
Identify key audiences and develop marketing plans to engage those consumers.
Execute social media campaigns by creating and posting content to brand social media platforms.
Generate buzz surrounding a brand's product or services.
Respond to consumers and fans on brand platforms like Facebook, Instagram, Snapchat, and Twitter.
Collaborate with SEO/SEM Managers to help boost search engine rankings.
Analyze key metrics for social media ad spending and report return on investment (ROI).
Stay on top of industry trends and shifts in target consumer habits.
Marketing Associate
A marketing associate is responsible for planning and implementing marketing and advertising activities. They understand the extensive details of marketing and are familiar with analyzing market research and customers' behavior.
Marketing Associate help collect data, forecast trends and assess customer satisfaction. The majority of market Associates are employed by marketing agencies varying in size within different companies and industries.
Job Responsibilities of a Marketing Associate:
Conducting market research.
Supporting the marketing team.
Doing day-to-day administrative tasks.
Writing and proofreading press releases.
Helping to plan events, projects, and campaigns.
Reporting on research findings.
Helping to create proposals and presentations.
Helping to run social media accounts.
Communicating with clients and maintaining good relations.
Marketing Specialist
Marketing specialists help develop, execute, and monitor marketing programs across a variety of channels. Their work includes researching the market, analyzing trends to help define the organization's marketing strategy, and providing advice on how to reach the target market best.
Depending on the role, marketing specialists may also help with the coordination of events such as trade shows or conferences.
Job Responsibilities of a Marketing Specialist:
Developing and implementing marketing plans.
Undertaking competitor research and analyses.
Conducting market research to establish customer trends and habits.
Establishing goals and objectives in order to reach our customers through appropriate marketing channels (digital and traditional).
Building and maintaining relationships with new and existing customers through prospecting and networking.
Promoting brand awareness through marketing efforts.
Creating marketing materials for our website and other marketing platforms.
Supporting the marketing team with marketing activities by demonstrating expertise in various areas, including optimization, advertising, social media, direct marketing, and event planning.
Assisting with marketing data analyses, including campaign results, conversion rates, and online traffic to improve future marketing strategies and campaigns.
Performing other duties when needed.
Social Media Specialist
A Social Media Specialist is responsible for creating and publishing content on all social media platforms, including Facebook, Twitter, and Instagram, to grow an audience, build brand awareness, and ultimately boost sales.
A Social Media Specialist may also oversee site metrics, interact with readers, and be responsible for creative design. A Social Media Specialist should understand the targeted audience for each social channel, creating persuasive content that strikes a chord with the intended audience and is unique to the typical interactions of each channel.
Job Responsibilities of a Social Media Specialist:
Developing social media content plans that are consistent with the company's brand identity.
Creating consistent, meaningful content on all social media platforms, including writing and editing social media posts, improving customer engagement, and promoting social media campaigns.
Managing a high volume of daily social media posts to keep your social media marketing game at its best in the market.
Communicating with social media followers, including responding to queries in a timely manner.
Developing and managing social influencer programs and attending social influencer events.
Using analytical tools such as Google Analytics and Facebook insights to monitor and evaluate the company's social media presence and performance.
Preparing monthly reports on social media marketing efforts.
Suggesting recommendations to adjust the social media marketing strategy for optimal results.
Staying up to date on best practices and emerging trends in social media.
Performing other duties when needed.
Product Marketing Manager
Product marketing managers are responsible for developing effective marketing strategies and plans to communicate the features and benefits of new products to customers.
They handle market research on current trending products, establish timescales for upcoming products, influence pricing, and packaging, guide sales teams, develop messaging, and market positioning around products, and participate in presentations and events.
Frequently, product marketing managers are the 'voice of the customer' within their company, precisely researching consumer needs and experiences. They are mainly found in private sector companies but can be employed by any company that promotes and sells products.
Job Responsibilities of a Product Marketing Manager:
Develop product messaging that differentiates new products and services from others in the market.
Maintain and manage competitive intelligence and comparisons by working with cross-functional stakeholders and executing self-lead research.
Communicate the value of new products and services to the sales and marketing team.
Assist sales on calls when appropriate to provide deeper dives into the product
Speak and present both internally and externally to promote the story of our product.
Develop and implement promotional activities such as promotions and product launches.
Use market research data to determine product pricing.
Create product content such as case studies, videos, website copy and blog posts.
Gain insight into customer use of current products, untapped opportunities and buyer personas.
Measure and optimize the buyer journey as it relates to product feature adoption and usage.
Manage marketing budget and approval processes.
Marketing Consultant
A marketing consultant is responsible for defining marketing strategies, identifying the most appropriate message, and executing these strategies for businesses.
They study the company profile and operations to understand its marketing needs and conduct marketing research to identify industry trends and commercial opportunities.
Marketing consultants are up-to-date with trends in social media marketing, online marketing, and direct response marketing. The majority of marketing consultants are employed by marketing agencies varying in size within different companies and industries.
Job Responsibilities of a Marketing Consultant:
Identifying and crafting main media messages.
Developing strategies and goals.
Executing strategic tasks and monitoring outcomes.
Preparing reports and marketing presentations.
Producing the necessary marketing materials.
Assisting in ongoing marketing campaigns.
Developing and implementing internal brand management strategies.
VP Marketing
Vice presidents (VPs) of marketing take charge of a company's marketing team. They handle strategic brand management, review budgets, set goals, conduct market research, and help maintain an appropriate image of the company. VPs of marketing can work in several industries and typically report to the company's director.
Job Responsibilities of a VP of Marketing:
Analyzing existing branding and marketing strategies and improving upon them.
Leading a capable marketing team and delegating tasks fairly.
Preparing and reviewing monthly, quarterly, and yearly budgets and allocating resources appropriately.
Reporting to the company director or the business owner.
Conducting market research and implementing new strategies based on findings.
Monitoring industry trends and scheduling meetings to share new information with the team.
Setting daily, weekly, monthly and yearly targets and implementing various incentives to ensure they are achieved.
Closely monitoring competitors' successes and failures and learning from them.
Supervising marketing events and launches and using these spaces to network with industry professionals.
Assisting with the recruitment, training, and onboarding of new staff.
Brand Strategist
Brand strategists develop holistic brand experiences based on extensive research, experience, industry, and client knowledge. Brand Strategists conduct research, unearth actionable insights, formulate and present strategies and are exceptional storytellers. They also collaborate with creative teams, participate in client meetings and lead ideation sessions.
Job Responsibilities of a Brand Strategist:
Conducting extensive primary and secondary research.
Staying up-to-date on consumer research and market trends.
Analyzing research, data, and trends.
Creating competitive reviews and situational analyses.
Identifying insights, challenges, and opportunities.
Developing brand architecture, positioning, and strategy.
Writing compelling brand stories.
Meeting and presenting to clients.
Briefing and collaborating with creative teams.
Leading ideation and brainstorming sessions.
Social Media Directors
Social media directors plan social media strategies on behalf of a company to achieve a set of goals. Social media directors are responsible for creating content, scheduling posts, and monitoring social media metrics.
Job Responsibilities of a Social Media Director:
Meeting with clients to discuss their goals.
Research the client's brand to become familiar with their identity.
Creating content for the client.
Setting up a posting schedule for all content.
Updating social media accounts with new images when needed.
Monitoring social media metrics.
Researching target markets to adapt content accordingly.
Digital Marketing Manager
Digital marketing managers are in charge of planning and managing marketing campaigns that promote a company's brand, products, and services. Their duties include planning campaigns, analyzing metrics, and identifying trends. They typically have experience in art direction and social media.
Job Responsibilities of a Digital Marketing Manager:
Design and oversee all aspects of our digital marketing department, including our marketing database, email, and display advertising campaigns.
Develop and monitor campaign budgets.
Plan and manage our social media platforms.
Prepare accurate reports on our marketing campaign's overall performance.
Coordinate with advertising and media experts to improve marketing results.
Identify the latest trends and technologies affecting our industry.
Evaluate important metrics that affect our website traffic, service quotas, and target audience.
Work with your team to brainstorm new and innovative growth strategies.
Oversee and manage all contests, giveaways, and other digital projects.
Communication Director
Communications directors control the flow of information between an organization and the public. Along with the management of a communications team, communications directors determine marketing strategies, direct public relations campaigns, and are often the face of the company at media events.
Job Responsibilities of a Communication Director:
Developing a cohesive communications strategy.
Assembling and overseeing a diversely skilled communications team.
Crisis management and preemptive planning.
Cultivating an environment of readiness and alertness.
Maintaining an awareness of company risks and threats.
Projecting a positive company image to the public.
Managing media relations.
Managing a communications budget.
Ensuring quality control of all information released.
Creative Content Director
The job of a creative director is to lead a team that may be composed of graphic designers, artists, or other creative professionals. They would be involved in every aspect of collaboration, from the idea phase to the execution. During a project, they supervise and guide copywriters, artists, and designers to create a work, such as a website, an advertisement, or an email campaign.
Job Responsibilities of a Creative Content Director:
Work with the brand team to produce new ideas for company branding, promotional campaigns, and marketing communications.
Evaluate trends, assess new data, and keep up-to-date with the latest marketing techniques.
Assist clients in resolving issues by responding to questions in a timely and professional manner.
Create and implement tailored marketing plans based on individual client requirements.
Direct brainstorming meetings and creative sessions.
Shape brand standards and create procedures to ensure all products are brand appropriate.
Supervise the department's daily workflow, assign project workload, and monitor deadlines and budgets.
Develop exceptional and well-crafted copy that meets clients' requirements.
Director Growth Marketing
Growth marketers design and conduct experiments to optimize and improve the results of a target area. If you have a certain metric you want to increase, growth marketing is the method to achieve that.
Job Responsibilities of a Director Growth Marketing:
A/B testing
Updating creative copy
Managing paid search and social acquisition channels
Building out referral programs
Optimizing email nurture campaigns and send times
Working through traditional marketing programs and campaigns
Testing incremental updates to impact the overall funnel
Creating reports for key stakeholders
Director Outbound Marketing
Outbound Marketing Manager plays a critical role in realizing both missions by creating and leading strategic marketing campaigns to drive customer engagement in the outbound channel (Emails, Push, SMS, etc.), identifying critical customer needs and experience gaps, and proposing experience enhancements in campaign planning and execution.
Job Responsibilities of a Director Outbound Marketing:
Identify key customer needs and pain points in the outbound marketing channel by understanding and driving holistic and detailed UX studies, competitor benchmarking studies, user research, internal campaign result data, and voice of customer data.
Design, create, execute, and optimize marketing campaigns that address critical customer needs to increase customer engagement and conversion using the outbound channel.
Devise and drive data-driven experiments in marketing campaigns that innovate user experience; scale and drive automation of winning experiments that greatly improve user experience.
Partner closely with international stakeholders, share and learn worldwide best practices and create synergy between marketplaces with similar needs to JP.
Report and monitor success metrics for the outbound marketing channel and identify critical improvement opportunities with the program with action items to address.
Director of Inbound Marketing
Inbound Marketing Manager is a marketing professional specializing in attracting customers with content designed to attract qualified prospects and convert them into leads and customers.
Job Responsibilities of Director of Inbound Marketing:
Build and manage a rich content/editorial calendar that attracts a qualified audience (including blog posts, whitepapers, eBooks, reports, webinars, info graphics, etc.).
Creating, managing, and executing multi-channel marketing campaigns leveraging SEO, social, inbound marketing, email, mail/print campaigns, and events to drive customer acquisition.
Optimize marketing automation and lead nurturing processes through email, content, and social channels.
Establish closed-loop analytics with sales to understand how our inbound marketing activity turns into customers and convert customers.
Conducting customer, competitor, and product research.
Create monthly reports containing a robust description of monthly activity, useful advice and recommendations, and a clear summary of performance against the key performance indicators and metrics.
Propose new and improved inbound marketing campaign ideas.
Director of Direct Marketing
The Direct Marketing Director oversees the planning, organizing, and managing all marketing initiatives, meeting growth and visibility targets, and continually improving customer campaigns.
Reporting directly to the VP of Marketing, this position requires long-term tactical and strategic thinking, a creative mindset, and the ability to adapt to changing circumstances in real-time.
Job Responsibilities of a Director of Direct Marketing:
Analyze, plan and execute external direct marketing activities and strategies for key clients.
Conduct and interpret research, analyze the market and consumer data; capitalize on marketing trends, constantly striving to improve targeting, acquisition, and retention methods.
Support data-driven direct marketing strategies by developing benchmark criteria to measure the efficiency and effectiveness of programs.
Develop and implement marketing and communication strategies across traditional and digital mediums, leveraging each platform's unique strengths for optimal performance.
Lead the creation of compelling direct marketing campaigns, integrated plans, and solutions.
Meet target objectives in a timely and effective manner leading with new marketing strategies and programs.
Help drive growth and evolution with key internal and/or external stakeholders.
Develop strong relationships and drive collaboration on direct marketing programs, specifically between marketing and automotive clientele.
Director of CRO
The chief revenue officer (CRO) is a pivotal role directly influencing the future of a company, and covers new business sales, installed client base sales, marketing, and partner strategy. Adding a new CRO to an organization sends the message: "our company wants a growth hacker" with a passion for growing business.
Job Responsibilities of a Director of CRO:
Developing and communicating growth strategies with the CEO, COO, and board of directors.
Setting up the process of generating revenue.
Unifying processes to offer the customer the best experience possible, which keeps them coming back.
Integrating sales and marketing, as well as any other process that maximizes the returns on marketing investment.
Maintaining communication and relationships across organizational functions in order to work with different departments and manage the revenue generation through those departments.
Clearly identifying micro-markets and creating specific products targeting those markets.
Creating a pricing strategy to target those micro-markets so that the highest possible return is generated.
Monitoring all the revenue streams and adjusting as necessary.
Forecasting revenue generation and the strategies required and planning accordingly.
Managing all revenue channel development and introducing new sales channels and partners.
Demand Generation Manager
A demand generation manager works as a part of a larger digital marketing team to help create interest in and excitement for a company's products or services to attract and retain customers and drive revenue.
Demand generation managers oversee all of the tactics used to develop and cultivate long-term customer relationships. They use their skills and strategic knowledge to help businesses enter and succeed in new markets, advertise and sell new products, and fine-tune their customer experience programs. All of this can give their companies a competitive edge.
Job Responsibilities of a Demand Generation Manager:
Developing and executing short- and long-term multi-channel campaigns to drive leads and the sales pipeline.
Leading A/B testing strategies and execution across all channels.
Monitoring and optimizing campaigns and programs.
Developing customer personas and knowing their buying preferences.
Knowing the company's brand and products inside and out.
Assisting in content development to target consumers throughout the customer lifecycle.
Working within a team of digital marketing professionals and collaborating with other departments, like sales and content, to develop and enhance strategies.
Identifying new markets and advertising tactics to encourage business growth.
Assuring buy-in and budget support from senior leadership and stakeholders.
Measuring and analyzing campaign and marketing success.
Delivering performance reports to leadership and departments you partner with.
Marketing Operations Manager
The role of the marketing operations manager is to focus on the strategy, design, execution, and operations of the business's lead management processes, marketing databases, marketing automation solutions, and tracking performance to plan, report, and conduct analyses.
Job Responsibilities of a Marketing Operations Manager:
Markets products by managing staff, researching and developing marketing plans, maintaining response operations, and maintaining quality ratings.
Recruits, selects, and trains employees; maintain a safe and secure work environment; and develops personal growth opportunities.
Accomplishes staff results by communicating job expectations; planning, monitoring, and appraising job results; coaching, counseling, and disciplining employees; and initiating, coordinating and enforcing systems, policies, and procedures.
Maintains customer response operations by establishing work schedules and assigning employees, and providing backup.
Maintains quality service by establishing and enforcing standards, training representatives, monitoring calls, surveying customers, and evaluating outcomes.
Resolves customer problems by training telemarketing service representatives, maintaining reference manuals and dialogue guides, providing information, and answering questions.
Maintains work process flows by coordinating information and requirements with related operational departments and participating with and providing resources to business improvement teams.
Keeps management informed by preparing reports, preparing presentations, interpreting information, and making recommendations.
Maintains equipment by coordinating requirements with telecommunications and information services departments, examining state-of-the-art technology, recommending upgrades, and controlling installations.
Oversees brand data and analytics and emerging market trends to strategize ways to increase market share.
Plan, direct, and coordinate marketing policies and programs to increase customer interest and demand for products and services.
Works with vendors to deliver physical manufacture and delivery of marketing materials and assets to clients and the public.
Negotiates contracts for advertising, marketing, and promotions.
Monitors internal costs and competitive pricing to develop pricing and discounting strategies.
Marketing Project Manager
A Marketing Project Manager is a Project Manager who specializes in planning, managing, and executing projects related to marketing campaigns. They are responsible for turning the strategist's vision into reality. Marketing Project Managers identify all the tasks that need to be completed within a marketing campaign and then strategically delegate those tasks to the appropriate team members.
Job Responsibilities of a Marketing Project Manager:
Working with the marketing director to create a strategic marketing strategy and mapping out the tasks needed to implement that strategy.
Ensuring customers and management are satisfied with the proposed marketing campaigns.
Collaborating with writers and graphic designers to create advertising content.
Creating and managing a content calendar and scheduling deadlines.
Determining marketing campaign budgets and ensuring that all staff adheres to them.
Maintaining an up-to-date understanding of the company, its products, and its client base to implement effective marketing campaigns.
Managing and supervising marketing projects from beginning to end.
Developing and maintaining strong working relationships with external vendors.
Content Marketing Manager
Content Marketing Managers are usually responsible for planning, developing and implementing the overall company's content strategy. They are responsible for the management of the creation and production of online and offline marketing content.
Job Responsibilities of a Content Marketing Manager:
Orchestrating digital content strategies across all online platforms.
Driving traffic and engagement that translates to sales and brand promotion.
Managing a content marketing budget.
Measuring the results of marketing activity to inform future marketing campaigns.
Managing a team of writers, illustrators, and data analysts.
Implementing SEO best practices.
Knowing which different platform kinds of content are best suited to.
Designing and implementing creative marketing strategies to disseminate content.
Account Based Marketing Manager
Account-based marketing managers will perform research to find high-value accounts to target as well as spend time developing growth strategies from their findings. They will ensure marketing activities line up with strategies developed and ultimately translate plans to the sales team for execution.
Job Responsibilities of an Account-Based Marketing Manager:
GTM; research specific industry sectors, organizations, and personas to produce targeted materials and messaging, including customized collateral to support the sales teams across the entire sales cycle.
Events; plan and execute small-scale events (lunch learns, breakfast meetings, or webinars) for targeted accounts.
Sales Support; develop strong relationships with account teams and customers.  Act as the link between the sales team and global marketing, ensuring that materials meet brand requirements and consistent messaging.
ROI; measure and report on the impact of marketing campaigns to support overall account and business goals.
Conversational Marketing Manager
Conversational marketing managers spend their days building custom bots, collaborating with the sales team, sending emails, and optimizing websites and bots for conversations. This person is adept at leveraging conversations at scale to grow revenue.
Job Responsibilities of a Conversational Marketing Manager
Create a strategic vision on how to integrate word-of-mouth in commercial activities.
Motivate other departments to take client happiness (and so positive word-of-mouth) more into account.
Create a list of new key performance indicators that help measure the level of success made with a new philosophy.
Understand the brand personality, which brand values a company needs to stress to increase brand identification with the consumers. Define a long-term brand vision with a higher brand identification as a key objective.
Set-up measurement tools to constantly monitor consumer conversations.
Set up platforms to facilitate conversations between our consumers.
Event Marketing Manager
The event marketing manager develops bar-raising content; drive the strategy and execution of the demand generation campaign. Work with vendors to produce world-class online and offline events and dive deep into post-campaigning analysis to ensure all activities are delivering against predefined targets.
Job Responsibilities of an Event Marketing Manager:
Creating and executing an end-to-end demand generation strategy. This includes outreach to existing customers coupled with net new contact acquisition through paid media channels.
Working closely with senior technical stakeholders to develop and drive the event content strategy to ensure the breadth and depth of products and services are covered across various job roles, industries, and stages of cloud adoption.
Working with third-party vendors (e.g., event and creative agencies and online platform providers) to create compelling event experiences.
Post-event reporting and analysis of event activities and ROI.
Building and maintaining stakeholder relationships across regional and global stakeholders
Ensuring global consistency to brand guidelines.
Working in close partnership with appointed agencies and managing budgets, timelines, and project deliverables.
Supporting the wider India Marketing team in the execution of smaller events that operate as part of wider integrated campaigns where necessary.
Customer Marketing Manager
A customer marketing manager is a newly emerging role that focuses on enhancing customer and company relationships. Customer marketing managers can work for marketing firms, professional or scientific companies, or manufacturing companies.
Job Responsibilities of a Customer Marketing Manager:
Develop marketing strategies for product launches and prepare schedules for various campaigns.
Coordinate with various departments and develop marketing strategies and test programs to meet customer requirements.
Manage various program operations and ensure compliance to the marketing budget and schedule.
Evaluate the performance of marketing and promotional campaigns and analyze campaigns to recommend improvements.
Develop marketing campaigns for retailers and provide assistance to increase business and profit margins.
Design marketing presentations for customers and prepare communication for various agencies.
Analyze marketing campaigns monthly and prepare reports for stakeholders.
Develop and maintain good relationships with customers and senior officials and develop marketing programs as per customer requirements.
Administer work of associate agencies and ensure compliance to all marketing objectives.
Paid Search Manager
A paid search manager is tasked with leading search marketing campaigns, generally on Google and Bing Ads. The manager leads the day-to-day strategy, reporting, analysis, and optimization of paid search campaigns.
Day-to-day campaign management includes updating bids, adding/removing keywords, monitoring profitability, and more strategy and optimization include designing and adjusting paid search strategy, to align with overall business goals, running tests to improve performance, and working with other digital partners to develop marketing campaigns.
Job Responsibilities of a Paid Search Manager:
Expertise in search campaign implementation, management, analysis, and optimization.
Maintain an understanding of new and evolving product offerings.
Well versed in vendor landscape contributes to agency POVs.
Ability to translate and communicate campaign success to clients.
Understanding of analytics tools (such as Google Analytics and Adobe SiteCatalyst).
Intermediate level understanding of Excel functions (ie. VLook-up, Pivot Table, chart building) and PowerPoint.
Knows how the agency works and how jobs flow through the agency.
SEO Manager
SEO Managers are responsible for planning, implementing, and managing the company's overall SEO strategy. They usually cover various duties such as web marketing, web analytics, content strategy planning, link building, and keyword strategy.
Job Responsibilities of an SEO Manager:
Website, social media, and content optimization.
Managing website content.
Building and nurturing an online community.
Negotiating backlinks.
SEO strategy.
Campaign organization and planning.
Website monitoring and user analysis.
General digital marketing project management.
Keyword research.
Market analysis.
Community Manager
Community Managers serve as the face of a company. They are generally responsible for managing and handling communications in both directions. Community Managers are involved in various activities such as communications, PR, social media, events, and content creation.
Job Responsibilities of a Community Manager:
Defining and developing a community management strategy.
Organizing various community-building initiatives to cultivate and grow participation in community forums.
Developing and managing social media coverage for Instagram and Facebook.
Creating content such as blog posts, articles, newsletters, communications materials, and material for social media channels.
Monitoring and optimizing community engagement levels.
Affiliate Project Manager
In this new age of influencer marketing and social media, there is a dire need to manage these marketing activities with ultra focus. And nobody can handle it better than an affiliate project manager.
An affiliate project manager defines the partnership and affiliate strategy that can generate qualified traffic to the website or application they are responsible for. They recruit partners and negotiate contracts for the company.
The mechanism they put in place must be appealing to the partner or affiliate and be profitable for the website. The role of the Affiliates Project Manager is also to coordinate their network of partners to earn their loyalty, build momentum and ensure profitability.
To this end, they are responsible for the operational implementation of the various scheduled events and partnerships. They work as an orchestra conductor and are involved at every stage of the project. They gather the elements needed to put together various promotional activities.
They work in close collaboration with a web designer on the creation part of the project and with each partner to execute operations, then ensure they proceed smoothly. They make use of different methods, including contests, dedicated banners, email campaigns, and,  sometimes exclusive sales operations.
Job Responsibilities of an Affiliate Project Manager:
Build and maintain customer relationships to understand their needs and business priorities.
Implement affiliate marketing activity including email campaigns, newsletters, blogs, etc. to increase revenue targets.
Recommend process improvements to increase revenue targets.
Perform new customer acquisition through research, referrals, networking, cold calling, data feeds, and emails.
Set marketing and sales goals to achieve revenue growth.
Provide training on affiliate management as needed.
Maintain open communication with all affiliates on day-to-day issues.
Digital PR Manager
Public relations manager (PR Manager) is a media and public relation professional responsible for planning and directing the creation of material that will maintain or enhance the public image of their employer or client.
Job Responsibilities of a Digital PR Manager:
Perform quality outreach over multiple channels, including phone and email, leading to demonstrable results against campaign KPIs.
Work alongside copywriting, strategy, and design teams to keep projects running to time, assisting in the creation of timelines and press packs, etc.
Craft outreach strategies, creating multiple press angles for different press demographics.
Develop and maintain strong personal relationships with key publishers across target media demographics.
Identify publishers through social media/link analysis, use of journalist databases, real engagement with online communities, and attending industry events.
Maintain and develop press and media contact database and create relevant contact lists for client campaigns.
Identify and work alongside expert influencer partners to create client campaigns, negotiate payment, assess content produced, and manage relationships.
Receive feedback and use it to grow and improve as a Digital PR specialist.
Ecommerce Marketing Manager
Ecommerce marketing managers spearhead the strategies that make online transactions possible. They are responsible for organizing and developing website marketing plans, then executing plans while training and leading a team of marketing executives.
Job Responsibilities of an Ecommerce Marketing Manager:
Driving the sales performance of the e-commerce platform.
Managing and executing promotional campaigns.
Providing insights on customer shopping trends to support assortment selection and identify assortment gaps.
Ensuring good customer service by addressing and ensuring the timely resolution of customer issues or comments.
Working closely with demand planning and warehousing teams in order to ensure smooth order fulfillment.
Providing analysis and reporting on metrics such as weekly/monthly sales by department, new product sell-through, and offer code performance.
Conversion Optimization Specialist
Conversion optimization specialists are responsible for optimizing the company's lead generation and conversion strategy. With emerging digital and SaaS marketing trends, this is one of the crucial roles within marketing teams.
Job Responsibilities of a Conversion Optimization Specialist:
Manage key conversion points in the marketing funnel.
Manage and optimize landing pages, website calls-to-action (CTAs), and lead-generating forms.
A/B test and continually measure the performance of CTAs.
Collaborate with teams responsible for blogging, email, social media in order to optimize each conversion path.
Optimize our marketing's conversion paths.
Increase conversion rates and drive marketing-qualified leads for our sales team.
Optimize the lead-to-customer conversion rate.
Increase funnel marketing efficiencies.
Graphic Designer
Graphic designers use their artistic abilities to communicate ideas, inform consumers, and solve problems. From the layout of a website to large images seen on billboards, graphic designers create visual concepts by hand or computer to help others interpret the world around them through color, texture, images, and symbols.
Graphic designers can be found in many industries. They may be responsible for all aspects of a company's design process, or they might specialize in a particular field such as advertising, digital design, illustration, or branding. Some work independently as freelancers, while others are part of a design studio, a creative agency, or a corporate company.
Job Responsibilities of a Graphic Designer:
Planning concepts by studying relevant information and materials.
Illustrating concepts by designing examples of art arrangement, size, type size, and style and submitting them for approval.
Preparing finished art by operating necessary equipment and software.
Coordinating with outside agencies, art services, web designers, marketing, printers, and colleagues as necessary.
Contributing to team efforts by accomplishing tasks as needed.
Communicating with clients about layout and design.
Creating a wide range of graphics and layouts for product illustrations, company logos, and websites with software such as Photoshop.
Reviewing final layouts and suggesting improvements when necessary.
Web Designer
Web designers use their creative and software engineering/programming skills to design, build and improve websites. They understand user experience and can build websites that are easy to understand, navigate, and use and adhere to design standards and specifications. They are sometimes known as a front-end developer.
Job Responsibilities of a Web Designer:
Conceptualizing creative ideas with clients.
Testing and improving the design of the website.
Establishing design guidelines, standards, and best practices.
Maintaining the appearance of websites by enforcing content standards.
Designing visual imagery for websites and ensuring that they are in line with branding for clients.
Working with different content management systems.
Communicating design ideas using user flows, process flows, site maps, and wireframes.
Incorporating functionalities and features into websites.
Designing sample pages, including colors and fonts.
Preparing design plans and presenting the website structure.
Content Strategist
Content strategists develop, execute, and manage content strategies to attract companies' target audiences. They aim to increase company profitability by building brand loyalty and identifying ways to improve customer retention.
Job Responsibilities of a Content Strategist:
Developing clear and engaging content consistent with the company's brand image and addresses both business goals and consumer needs.
Analyzing content marketing data to identify trends and anticipate consumer needs.
Performing content audits to assess how well existing content is performing.
Performing content gap analyses to determine what type of content is missing and what is needed.
Delegating tasks to writers and editors and providing feedback.
Creating, adjusting, and managing the editorial calendar.
Establishing style guides that specify the writing style and tone needed to create engaging content.
Developing a solid understanding of the target audience through online and traditional market research.
Media Buyer
Media buyers source and acquire advertising space for print, radio, television, billboard, and online campaigns. They conduct market research, source appealing media space and slots, negotiate with advertising sales agents and ensure that the advertising medium and placement effectively reach the desired target audience.
Job Responsibilities of a Media Buyer:
Conducting market research and analyzing demographics, media usage, psychographic, and buying patterns to define the target audience and campaign requirements.
Developing advertising strategies and campaigns with marketing teams to most effectively reach the desired audience.
Sourcing and presenting audience data and advertising proposals to clients for feedback.
Proofreading advertising material before launching campaigns.
Coordinating and overseeing the development and launch of campaigns.
Negotiating with advertising sales agents to ensure the most cost-effective deal structures.
Managing budgets and monitoring campaigns costs and ROI metrics.
Tracking and presenting campaign data such as views, click-through rates, engagements, and customer conversion rates.
Building and maintaining a network of advertising agents and broadcasting networks.
Monitoring audience and media trends, practices, and new technologies.
Email Marketing Specialist
Email marketing specialists manage initiatives that are designed to spread knowledge about particular offerings by companies. Email marketing specialists may work in virtually all sectors of the economy, including the food, beverage, and clothing industries.
Job Responsibilities of an Email Marketer:
Conducting market research to comprehend prevailing consumer behaviors better.
Reviewing our former campaigns to ascertain areas of strength and weakness, which could inform subsequent outputs.
Conceptualizing marketing campaigns that speak directly to the pain points of existing and prospective clientele.
Creating well-written copy that is free from mistakes.
Collaborating with graphic designers to improve the appearance layout of outputs.
Maintaining a database of customers who have opted to receive our correspondence.
Distributing emails through the use of automation software.
Monitoring and reporting on the utility of each campaign.
Marketing Operations Specialist
Marketing Operations Analyst is a marketing professional is responsible for designing and implementing new marketing processes, measuring marketing performance, and maintaining overall system functionality.
Job Responsibilities of a Marketing Operations Specialist:
Manage technical aspects of key marketing systems (marketing automation, CRM) used to generate, distribute, and report on leads.
Establish and maintain scalable processes that ensure best practices in campaign and lead management.
Create and maintain metrics reports on marketing and sales activities and effectiveness and business impact.
Proactively explore data to find trends, discover KPIs, and apply proper hypothesis testing.
Monitor campaigns to optimize performance based on industry best practices
Provide recommendations that enhance future campaign performance and measurements.
Develop robust KPIs and scorecards for marketing performance monitoring
Produce and maintain metrics reports on marketing and sales activities, effectiveness, and business impact.
Engagement Manager
An engagement manager is responsible for building a positive relationship with a client after they have signed a contract. They are responsible for solving any issue that a client experiences.
A few of the main duties of an engagement manager are assigning company resources to the client, billing and invoicing the client, managing the client expectations, and working with the sales team. They also have to prepare reports on the progress of the project. Some of the jobs titles that an engagement manager could grow into are head of sales and head of customer relations.
Job Responsibilities of an Engagement Manager:
Solve client issues.
Assign resources from the company to the client.
Invoice and bill client.
Work with the sales team to find new clients.
Ensure the contract is carried out correctly.
Create a positive experience for clients.
Find ways to upsell clients.
Create reports on the progress of the contract.
Brand Activation Manager
The most important part of being a brand activation manager is dreaming up the best brand activation campaigns to promote new products or boost your brand's image in a more general sense.
Brand activation means different things to different companies, but its goal is, most simply, to introduce consumers to a new brand (or to a news release from a well-known brand) in a memorable way that associates the specific products with a positive experience.
Job Responsibilities of a Brand Activation Manager:
The brand activation manager will oversee a project team in executing production tasks on relevant client campaigns, including creating campaigns, brainstorming ideas and final concepts, implementing campaigns, and adjusting marketing plans based upon the campaign successes and failures.
You will oversee projects from start to finish, and you must be able to provide guidance, instructions, and correction as necessary.
Own and drive the full execution of the relevant events, exhibitions, and activations, including promotions, promotional merchandising assets, in-store execution, influencers activation
Manage project lifecycle to ensure timely completion of deliverables within clients' budgets.
Recommend BA/promoters' needs for each activation and lead the training.
Feed the brand and trade marketing teams with competition intelligence
Understand and utilize a fully integrated marketing mix.
SEM Manager
Search Engine Marketing Specialists (SEM) are responsible for planning, implementing, and managing the company's overall SEO strategy. They usually cover a wide variety of duties such as web marketing, web analytics, content strategy planning, link building, and keyword strategy.
Job Responsibilities of an SEM Manager:
Plan, develop and implement our SEO strategy.
Work towards organic search optimization and ROI maximization.
Regularly perform thorough keywords research.
Identify key SEO KPIs.
Monitor redirects, click rate, bounce rate, and other KPIs.
Prepare and present reports regularly.
Identify our buyer persona to better target identified audiences.
Identify problems and deficiencies and implement solutions in a timely manner.
Suggest improvements for process and productivity optimization.
Try Deskera for Your Business Today
Get a Free Trial and Help Your Business With Deskera
Channel Marketing Manager
Channel marketing managers develop marketing strategies that target specific channels to promote products or services. They create marketing programs, coordinate campaigns with marketing teams and managers, and analyze competitor behavior to optimize marketing strategies.
Job Responsibilities of a Channel Marketing Manager:
Evaluating and improving existing channel marketing strategies.
Developing new channel marketing strategies and implementing marketing plans.
Target specific channels to promote products and services, including pay-per-click advertising, social media platforms, emails, website content, and SEO strategies.
Analyzing market data, trends, consumer preferences, and competitor behavior to optimize marketing strategies.
Determining which platforms to advertise on and adapting campaigns accordingly.
Gathering marketing campaign data, evaluating the impact of strategies, and reporting the results.
Deploying channel marketing strategies in collaboration with the marketing team, senior managers, and other departments.
Director of Influencer Marketing
Influencer marketing specialist is a marketing professional whose focus is placed on influential people who can impact potential buyers. Influencer marketing specialist executes influencer marketing projects across a diverse range of channels.
Job Responsibilities of the Director of Influencer Marketing:
Develop and execute influencer marketing strategies and creative campaigns.
Identify and build relationships with prominent influencers and thought leaders.
Attend relevant events for networking and business purposes.
Develop content ideas and write and curate content.
Research relevant industry experts, competitors, target audience, and users.
Brainstorm new, creative approaches to influencer campaigns.
Keep abreast of emerging trends, technologies, and influencers.
Liaising with the marketing team to create and coordinate marketing strategies that work across different channels.
Traffic Manager
A traffic manager's main objective is to ensure that all marketing collateral and work from account services flows efficiently to creative and production departments. They are responsible for keeping everyone on task and projects on deadline, handling the logistics, and keeping all parties updated on the progress.
Job Responsibilities of a Traffic Manager:
Create detailed schedules and set deadlines for various stages of a project.
Distribute assignments to creative teams and other departments, depending on their availability and priorities.
Meet with clients to learn more about new project details, give progress updates on existing projects, and communicate any issues.
Monitor projects and workloads, adjusting assignments and deadlines accordingly.
Maintain job files.
Work with freelancers and contractors and ensure they have the resources needed for their jobs.
Telemarketing
Telemarketing executives usually operate from call centers, where they direct and supervise the duties of telemarketers. Telemarketing executives also set and communicate quotas regularly.
Job Responsibilities of a Telemarketer:
Creating achievable sales goals that grow progressively larger over time.
Informing staff of individual and overall sales targets to promote accountability within the team.
Assigning shifts in accordance with the target market's availability.
Updating customers' details on our database, and then sharing this information with staff.
Tending to highly technical or serious questions and complaints.
Training new hires and monitoring current staff to ensure consistency in performance.
Freeing the workplace from noise and other interruptions that could distract staff and clients.
Performing regular checks on telephone connections to ensure that these work perfectly.
Reporting on salient achievements and impediments.
This was the list of jobs in marketing that you can opt for or hire for these positions if you are looking to build a marketing team.
How Can Deskera Assist Your Business?
Marketing has a stronghold on your business, but how do you check the performance of your marketing attempts? Won't you require powerful software to help you with that? Well, if you don't have one in mind, we have Deskera just for you. A software that can help you with everything business-related.
Whether you are a sales manager, marketing manager, or running your own business, you have to fulfill tons of duties and responsibilities. Using the Deskera CRM+ system, you can manage your contacts, leads, and sales deals. You can use the CRM system to manage all customer data and manage your leads, sales negotiations, and deals.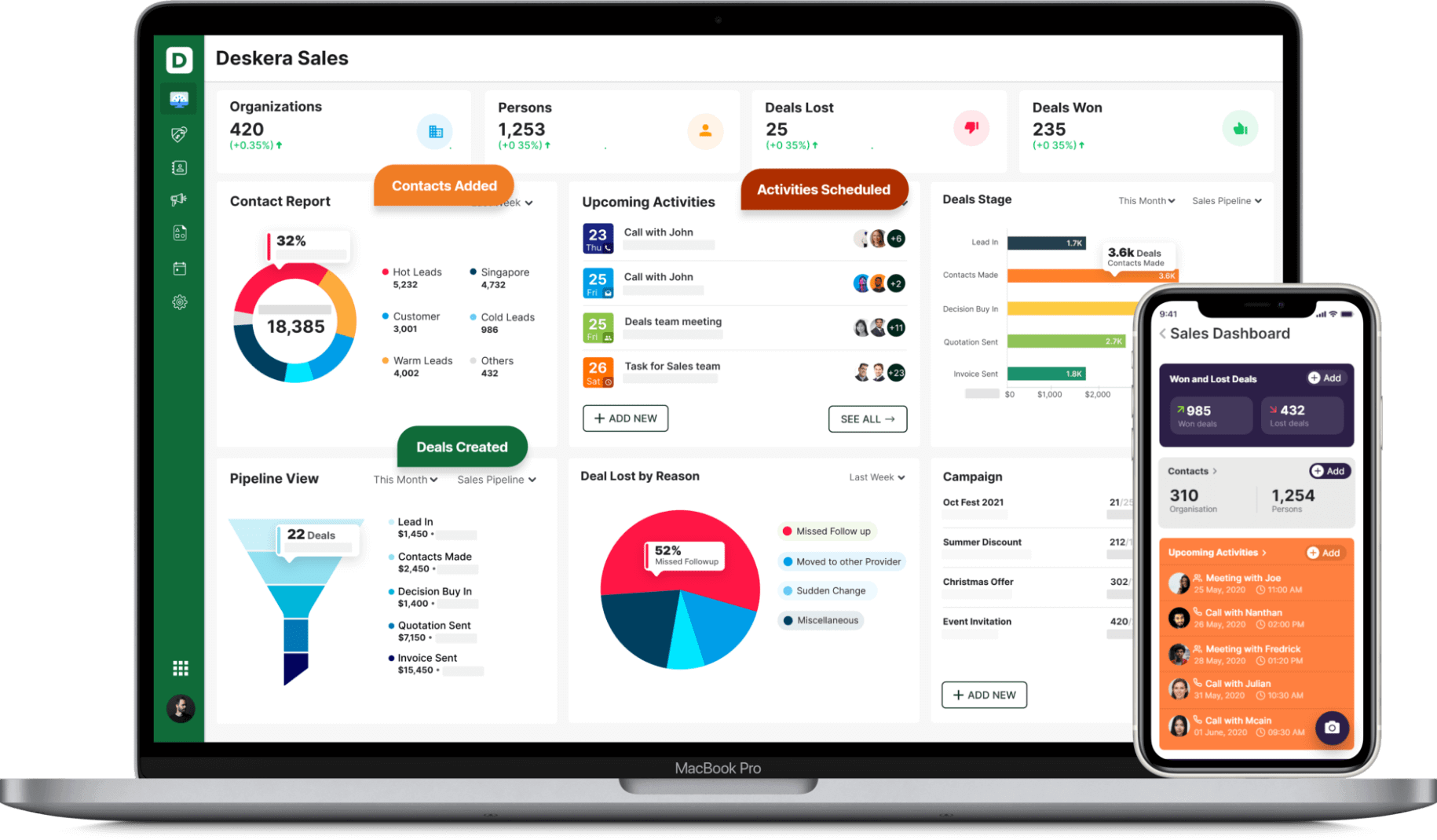 Doing so will help you to save the time taken in transferring customer data between the different systems. Having a good CRM system will help you manage your financial and sales reports and be prepared to kick off your meetings.
Deskera CRM+ is a special section dedicated to landing pages. This section is designed in such a manner that it will provide you with complete assistance throughout the process of designing, launching, tracking, and optimizing your landing pages.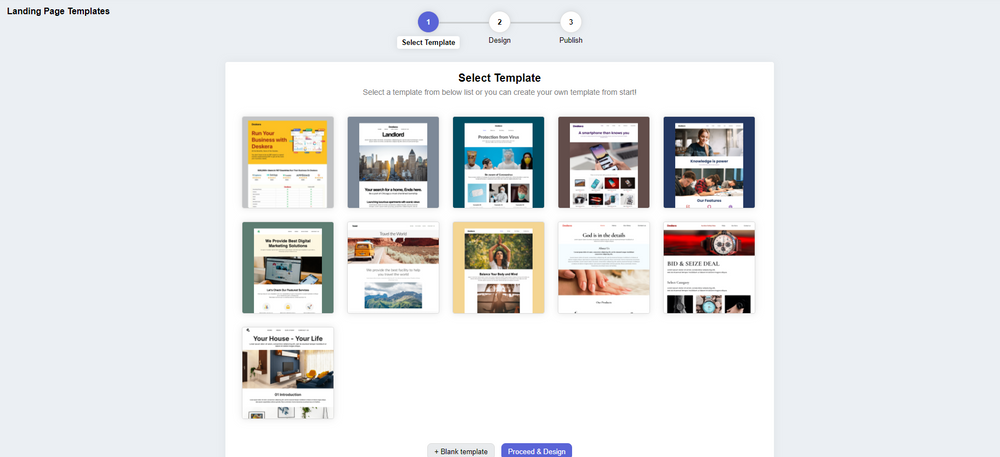 Deskera CRM+ comes equipped with some pre-installed landing page templates that you can use. You can even create the landing page from the beginning according to your special requirements. Both of these options are supported in the Deskera CRM+'s landing page module. This will help you in creating professional landing pages that will help in generating leads without any professional help.
There is so much more than this that Deskera can do; take a look at this mini video to understand what more comes with Deskera.
So, what you waiting for? Get your free trial today!
Related Articles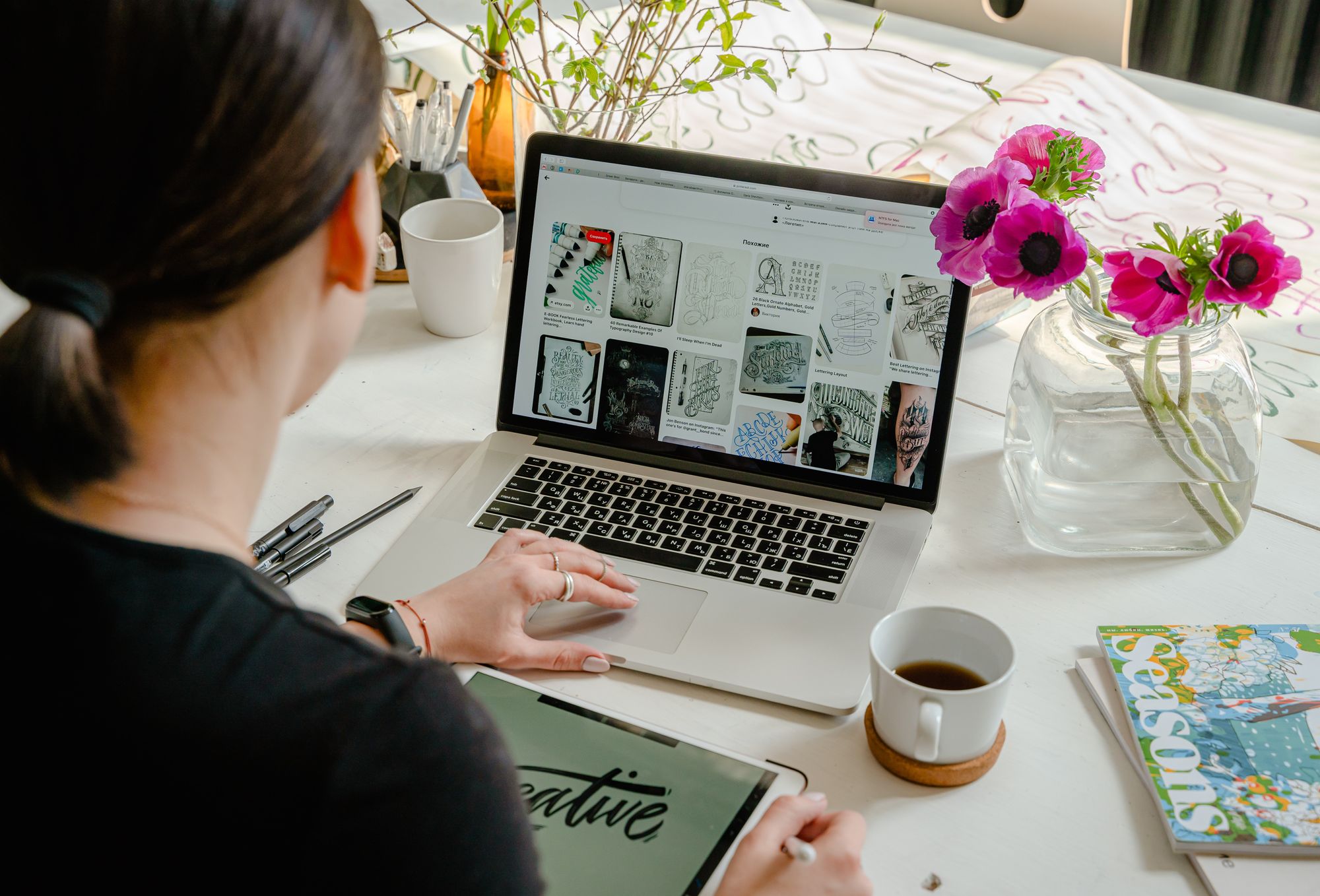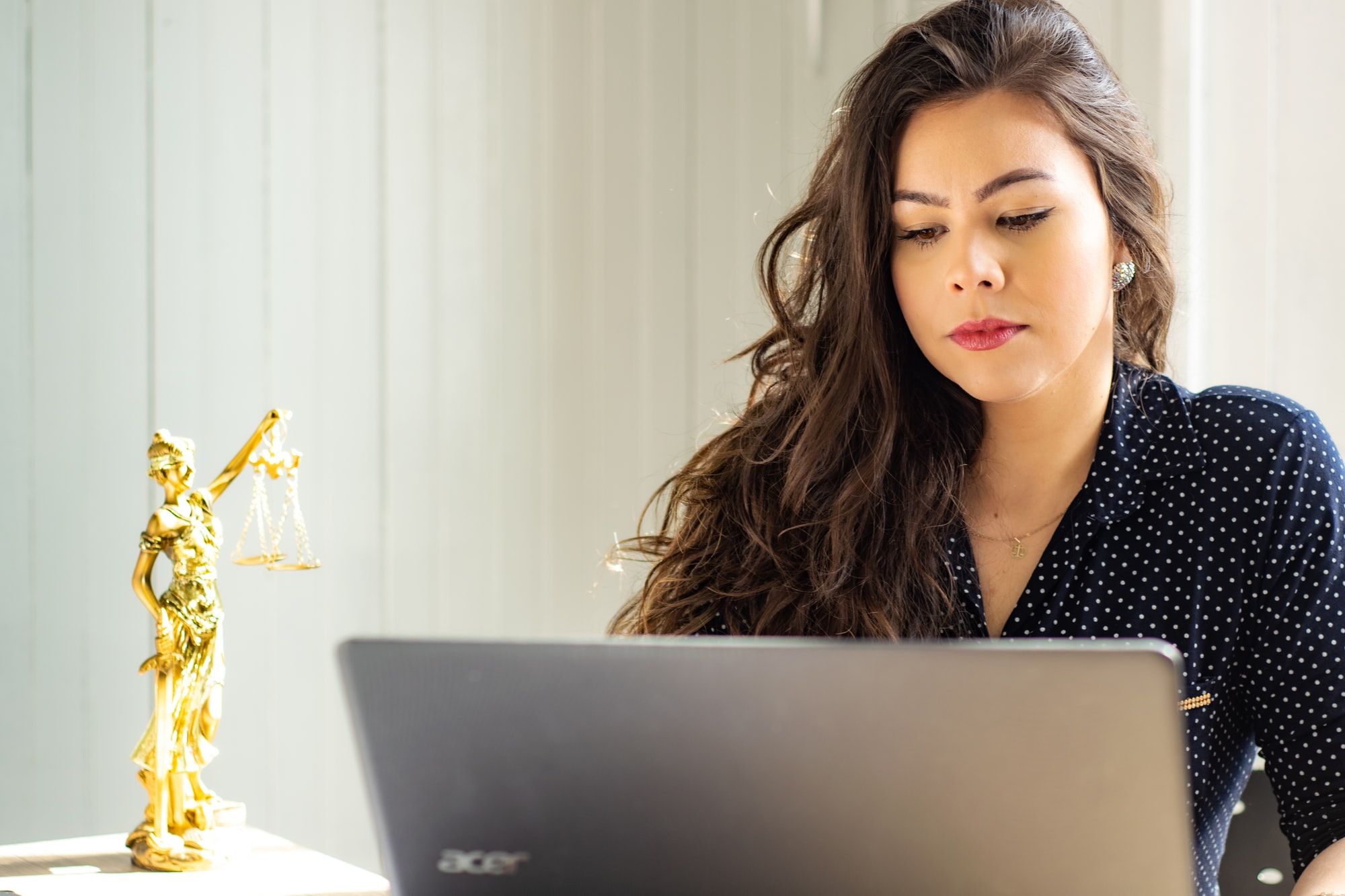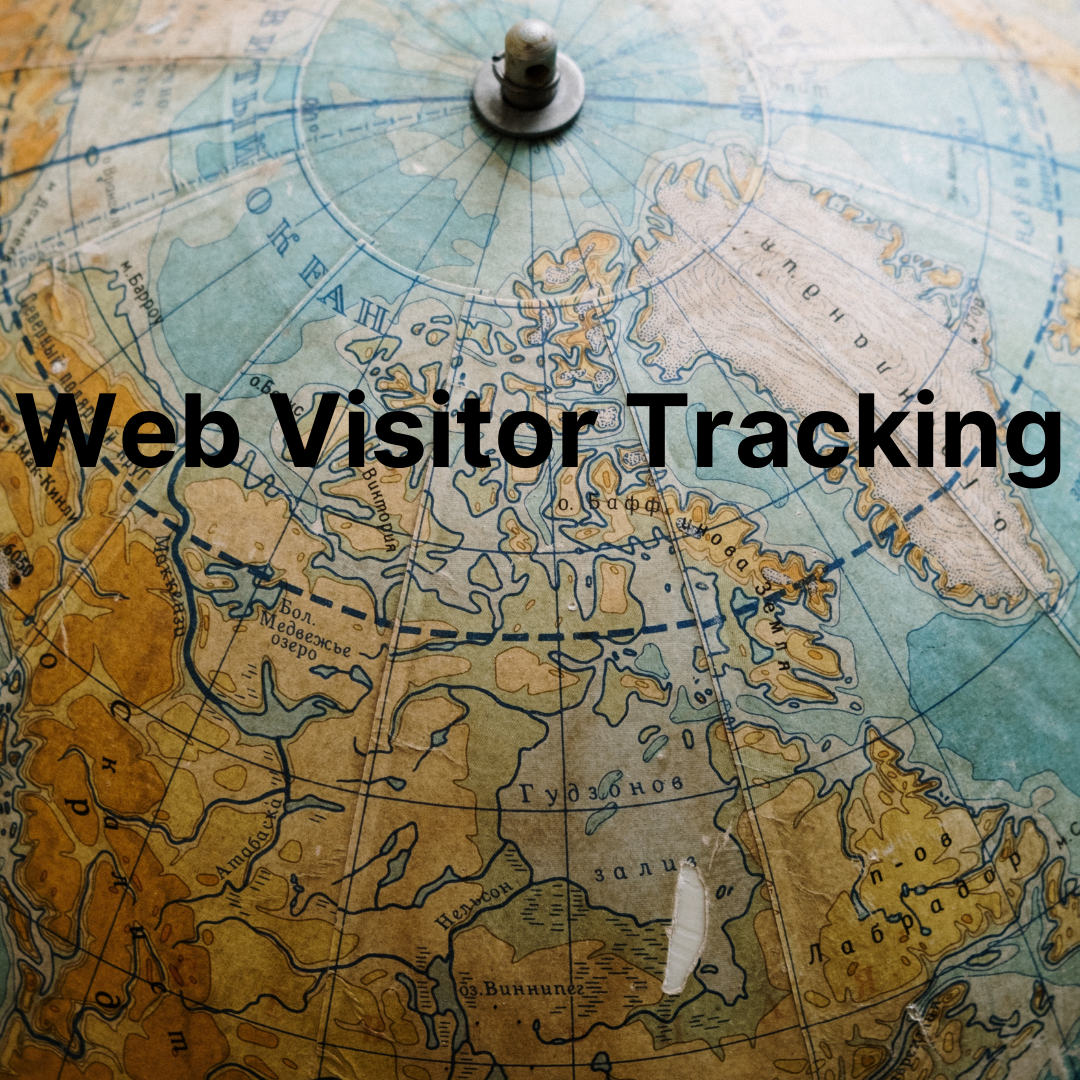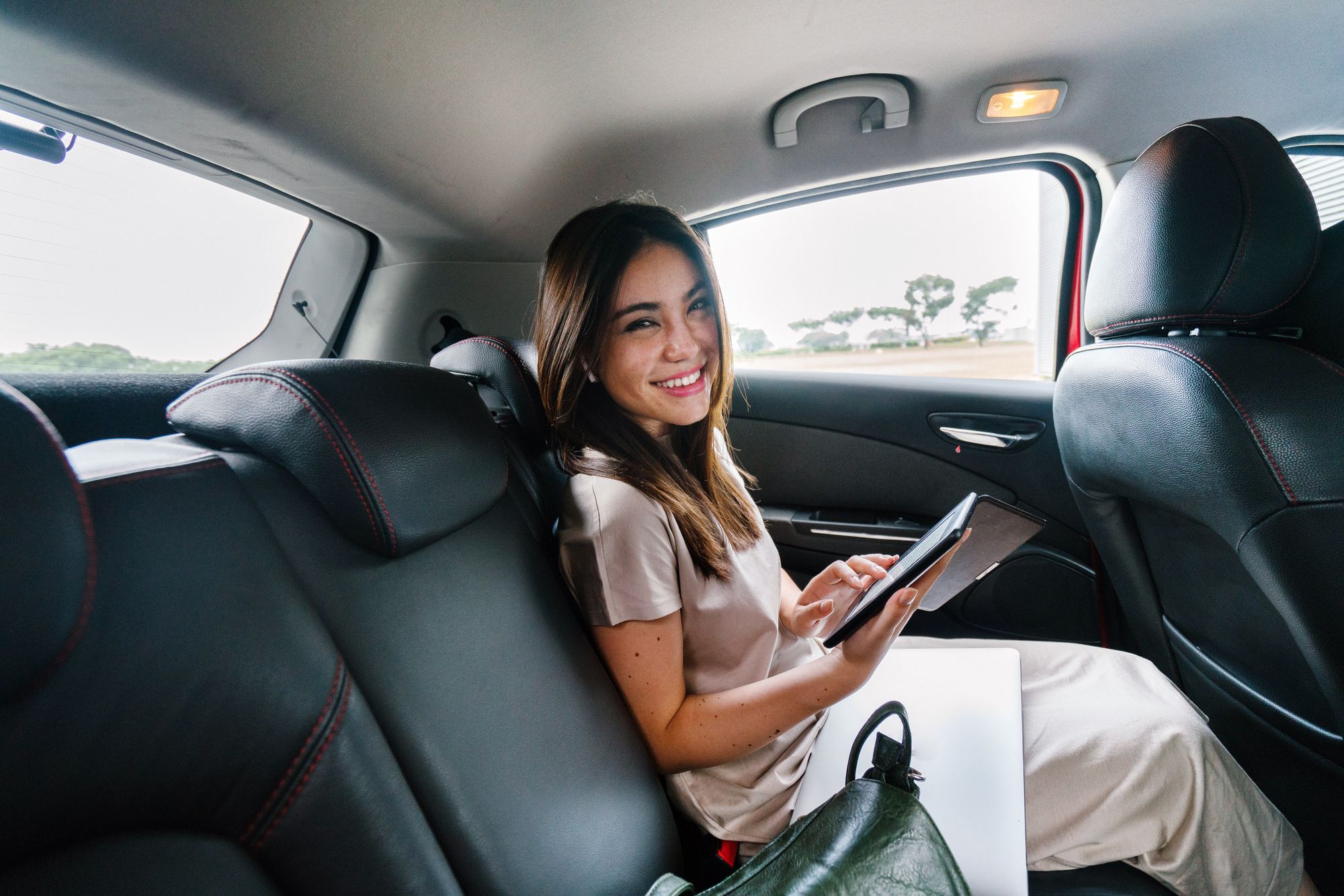 ---
---