We're well past the days when businesses heavily depended on a one-time sales model to maintain the company's revenue stream. Even multinational conglomerates like Adobe, Microsoft, GoPro, and the like have long since embraced the idea of a recurring revenue model to keep up with the times.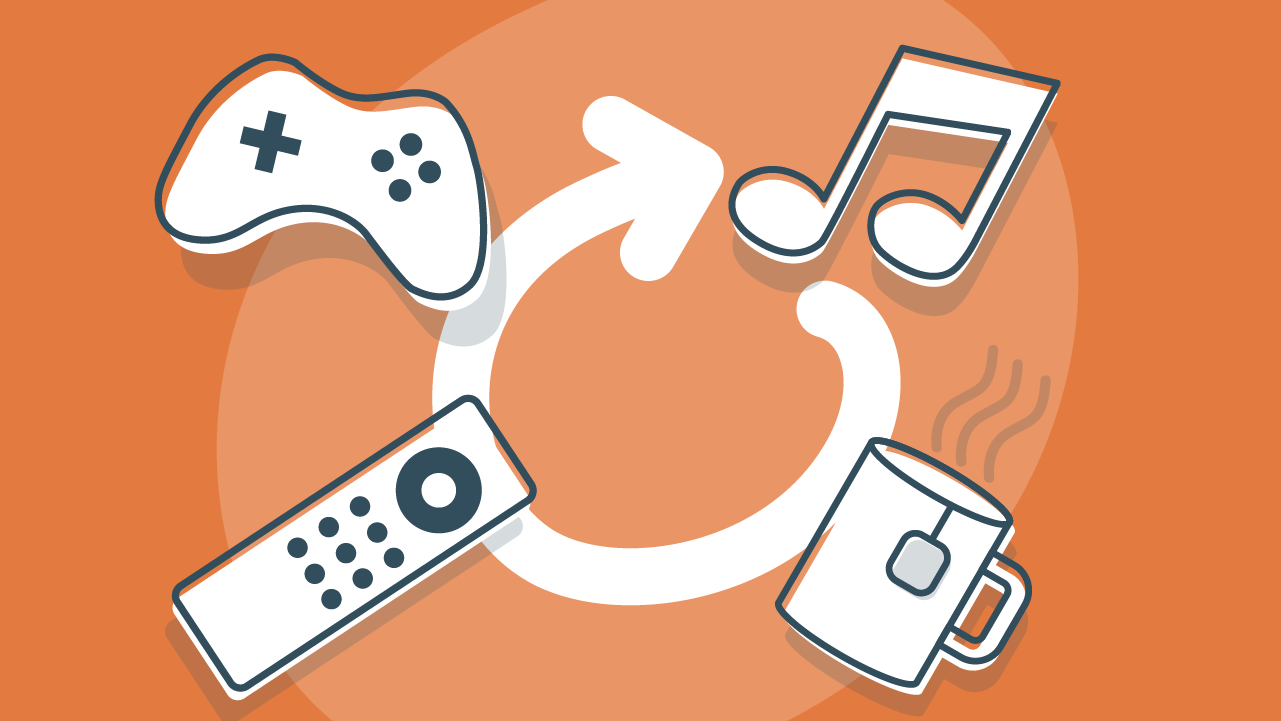 Studies reveal that although each of these companies had specific reasons to make the switch from a one-time purchase to a recurring revenue model, the result is nevertheless the same. -- You get to keep your business with a host of loyal customers who are willing to pay whatever is necessary (repeatedly) to avail of services offered by these companies.
This brings us to the next point. What is a recurring revenue model and why is it so important to businesses?
This guide is here to take you through that while also exploring the different types of recurring revenue models and how to set one up for your business.
What is a Recurring Revenue Model?
In the simplest of terms, a recurring revenue model is a business plan where a company makes money by giving customers access to products and/or services regularly. These scheduled payments are either made on a monthly, quarterly, annually, or bi-annual basis.
With a recurring revenue business model in place, companies can expect an in-flow of cash that is consistent and well into the future. It is the opposite of a one-off sale that was quite popular among businesses who wished to make huge profits.
But within the last decade or so, companies began to realize the plethora of benefits that come with a recurring revenue model. Through such a plan, not only are businesses able to make revenue in a stable, predictable, and regular manner, it gives businesses the comfort of knowing that their revenue for the future is certain and established.
Instances Where Businesses Use the Recurring Revenue Model
Aside from the aforementioned example where companies such as Adobe, GoPro, and Microsoft Corporation incorporate the recurring revenue model by implementing subscription plans for their products and services, let's look at the other instances where this model takes effect.
Many businesses establish a payment cycle as per the recurring revenue model where they receive payment for products and services on a monthly basis. These payment models are usually in the form of long-term contracts that go beyond a company's current accounting period.
Other instances include a recurring revenue model where brands constantly become the first product or service (often extending to several years) that a majority of consumers go for when compared to their competitors for a number of reasons.
The Advantages of Setting Up a Recurring Revenue Model
As previously established, we know that the recurring revenue model follows an approach where companies make money on a regular basis. This revenue can be made in the form of subscription plans, membership plans, contracts, and other repeat-purchase payment styles. As such, let's look at the various benefits of setting up a recurring revenue model.
By using the recurring revenue model, Your business gets to retain a good deal of loyal customers who trust your brand since you're solving a long-term problem for them
The lifetime value (LTV) of your customers would be quite high since you're able to retain them for long periods
Your in-flow of cash will be stable and consistent
With a recurring revenue model, you lower the risk of growth opportunities for your business
The Different Types of Recurring Revenue Models
Several companies are fast adopting the idea of a recurring revenue model into their business agenda since it comes with multiple, yet enormous benefits. Retail executive-based surveys reveal that a majority of companies consider it a prerequisite for doing business. As such, there are a variety of recurring revenue models out there that brands use to their advantage. Let's look at the top 8 recurring revenue models that are ruling the market at the moment.
#1: Standard Subscriptions
This is the kind of recurring revenue model that has a definite end date. Companies that own magazines, comics, and news agencies could all be clubbed under the standard subscription category. Such brands usually let their consumers keep their subscriptions for 6 to 12 months after which the customer would have to either renew their subscription or cancel it.
#2: Hard Contracts
Also known as long-term contracts, in the hard contract recurring revenue model, customers are obliged to adhere to fixed contracts, for long time periods. Typically, cell phone companies are the ones to set up such a payment model. The fixed contract could last anywhere between two and three years.
At the end of the contract, customers can choose to continue using the phone service but this time under a monthly or quarterly subscription plan. This means that even though the hard contract has come to an end, the phone company will still receive a recurring revenue model type of payment.
Moreover, under this type of recurring revenue model, companies have cancellation clauses that customers are obligated to keep up with since the consumers are legally bound by it. This means that should a customer decide to cancel their hard contract, they may have to pay up a cancellation fee amount because they decided to end the contract prematurely.
With such a recurring revenue model in place, companies can predict the revenue they will receive even if a customer decides to cancel their contract as a result of the preset cancellation charges that they are obliged to pay up. As such, the revenue is recurring.
#3: Auto-renewal Subscription
As the name suggests, the ongoing, auto-renewal subscription is a type of recurring revenue model where subscriptions auto-renew until a customer decides to voluntarily end the subscription.
Also referred to as evergreen subscriptions, this recurring revenue model usually runs from month to month so companies receive payment on a monthly basis. On occasion, businesses set up auto-renewal subscriptions for yearly plans as well. Listed below are a few examples of the auto-renewal subscription recurring revenue model.
Most SaaS (software as a service) products follow the recurring revenue model
Plenty of audio and video streaming services such as Amazon Prime Video, Netflix, Spotify, Hulu, Sling TV, HBO Max use this kind of recurring revenue model
Client software such as Microsoft Corporation's Office 365
Anti-virus software like Norton and McAfee
Educational platforms such as LinkedIn Learning, Skillshare, Udemy, Coursera, MasterClass
Fitness platforms like ClassPass
Print as well as digital news subscriptions
Other music/streaming services, cloud services, internet domain registrations
#4: Standalone Product Subscriptions
The standalone product subscription is a new recurring revenue model that companies are beginning to use to their advantage. If customers buy a specific product for a specific purpose, say a particular brand of shampoo, body lotion, and hygiene products such as deodorants, they'd naturally want to make use of the same on a regular basis.
There's little chance of customers backing out from canceling such subscriptions since it's what they use on the regular and would have bought it either way - subscription plan or not.
As such, the standalone product subscription is a brilliant recurring revenue model strategy that companies can use. It's based on predictable behavior, customer loyalty, mutual trust and doesn't usually disappoint.
#5: Sunk Money Consumables
Another way businesses are able to bring in the recurring revenue model payment set up is through introducing the concept of sunk money consumables. Under this payment system, customers who make an initial investment into buying a product will be naturally forced to make further purchases so that they're able to use the product the way it was made to be used.
Take, for example, a home coffee maker or a water filter that a customer has just bought. It could be a Nespresso coffee machine or the Brita Water Filter system.
If the customer wants to use the Nespresso coffee machine they have to buy the Nespresso coffee capsules that were specifically made for this purpose.
Similarly, if a customer wants clean water by using the Brita Water filter system that they have just bought, they have to continuously buy the replaceable filters.
In both the aforementioned scenarios the customer has to buy a specific product regularly to make the actual product work like it was made to. As such, this kind of recurring revenue system works well for companies making such sunk money consumables.
#6: Sunk Money Subscriptions
Just like sunk money consumables, sunk money subscriptions are another kind of investment that customers make that is eventually rewarding for businesses. This type of recurring revenue model relies on a customer's need to access content, products, and/or services that are exclusive to members.
Through such a recurring revenue model, consumers would want to continue renewing their subscription to a platform because they want continued access to a platform's content. Since customers make the initial payment, they wouldn't necessarily have any qualms about making the payment a regular one because they actively seek the services/content provided by the company. Examples for this kind of recurring revenue model subscription include:
Subscription to journalism platform, Bloomberg. If you want continued access to their financial journal, you'd have to keep paying the platform for the same.
#7 Service Retainers
This kind of recurring revenue model involves service providers such as freelancers, agencies, and firms that provide their services by offering companies retainers. In such a payment system, companies can avail the services of an agency or freelancer for a specific monthly fee based on a deliverable that both parties agreed on. The recurring revenue model focuses on the following elements for it to work as an efficient payment system:
The number of hours spent on the project per month
The number of projects that were completed within the agreed-upon time frame
Consulting calls that are taken up
#8: Freemium
A recurring revenue model that relies on customers switching to a paid plan once they've been offered a membership for free (but with limited access).
In this recurring revenue model, companies ensure that they get customers to sign up for a paid account since they're able to avail themselves of certain services only. Once customers get a glimpse of the plethora of features that will be made available to them once they switch to the paid plan, they will be influenced to take on the offer.
Youtube, Spotify, and several video streaming platforms make use of this recurring revenue model to onboard paid members since they promise ad-free services with high-quality audio and video to add to the mix.
Wrapping Up
We've gone over what a recurring revenue model is, its advantages, and the different types of recurring revenue models your business can adopt. So if you're thinking about setting up a payment system involving a recurring revenue model for your business, you have to remember that whatever payment system you've narrowed down on, has to provide some form of value to your potential customers.
A recurring revenue model is a two-street where both company and consumer meet halfway to make things work such that the system benefits both parties.
How Deskera Can Assist You?
Whether you are a sales manager or running your own business, there are tons of duties and responsibilities that you have to fulfill. Using the Deskera CRM system, you can manage your contacts, leads and sales deals. You can use the CRM system to manage all customer data and manage your leads, sales negotiations and deals.
Doing so will help you to save the time taken in transferring customer data between the different systems. Having a good CRM system will help you manage your financial and sales reports and be prepared to kick-off your meetings.
Deskera can also assist you with real-time updates about your business like cash flow status, customer satisfaction, inventory management, sales, purchases, purchase orders, customer tickets, customer satisfaction, managing leads, revenues, profit, and loss statements, and balance sheets.
Moreover, it would also help in integrating sales methodology across different platforms onto one system so that you have a consolidated list for email campaigns, leads management, and sales pipeline to mention a few.
It will also help you to sync between your orders, payments, taxes, refunds, product variants, sending out invoices and reminders, facilitating invoice management, and even undertaking follow-ups and advertisement campaigns.
Such a consolidated platform will help you to improve your sales through building effective sales compensation plans and also facilitate faster and well-informed decision-making. It will help you in strengthening your opportunities and being braced for the threats.
Deskera books and Deskera CRM will also be able to ensure the highest customer satisfaction and thereby an increase in net revenues and net profits.
Try Deskera For Your Business Today
Sign Up For Free Trial
Key Takeaways
Understand what a recurring revenue model does for your business before plunging in
Know what the different types of recurring revenue models are
Discern what purpose each revenue model serves
Identify which recurring revenue model works best for your business
Ensure that you pick a recurring revenue model that provides value
Related Articles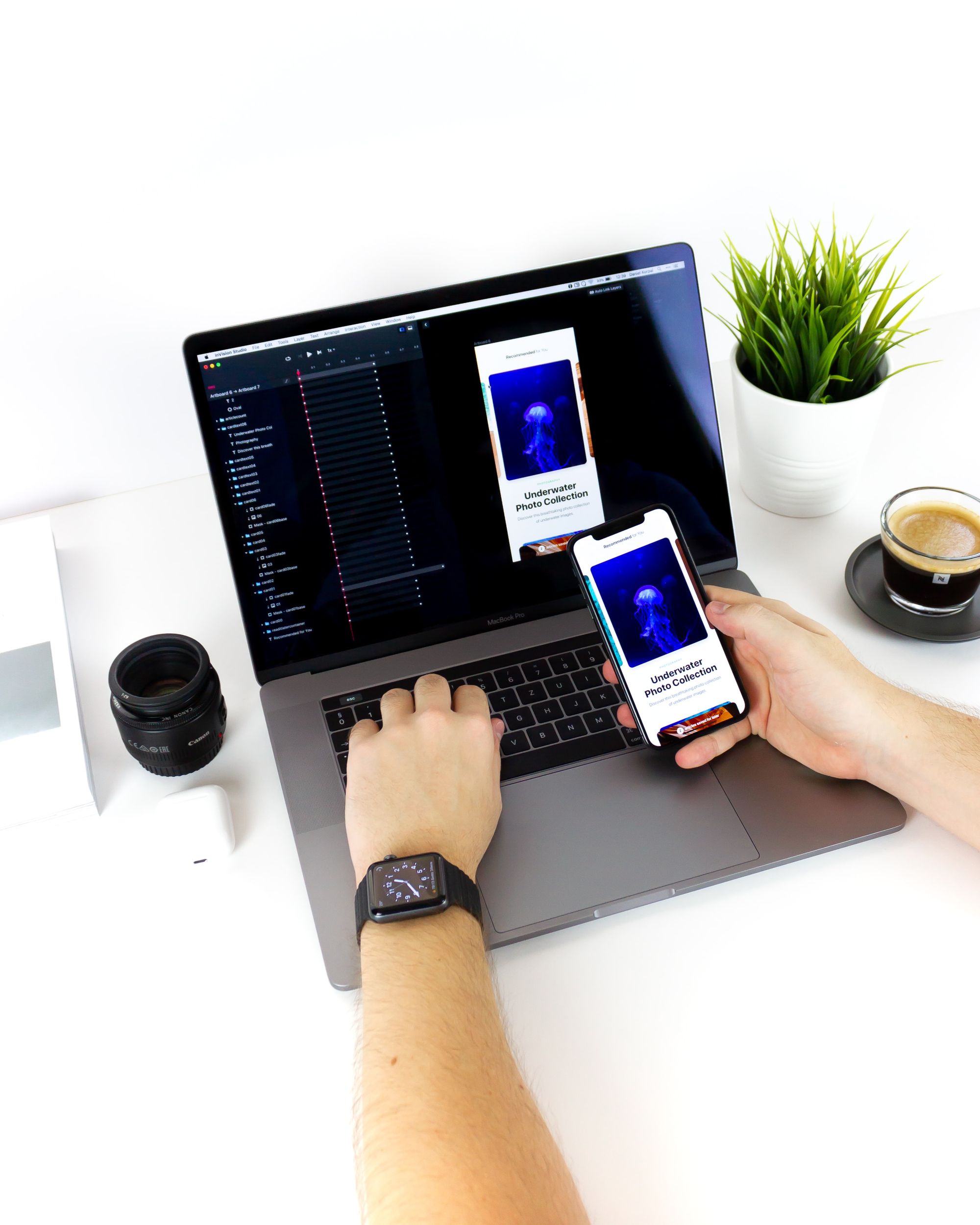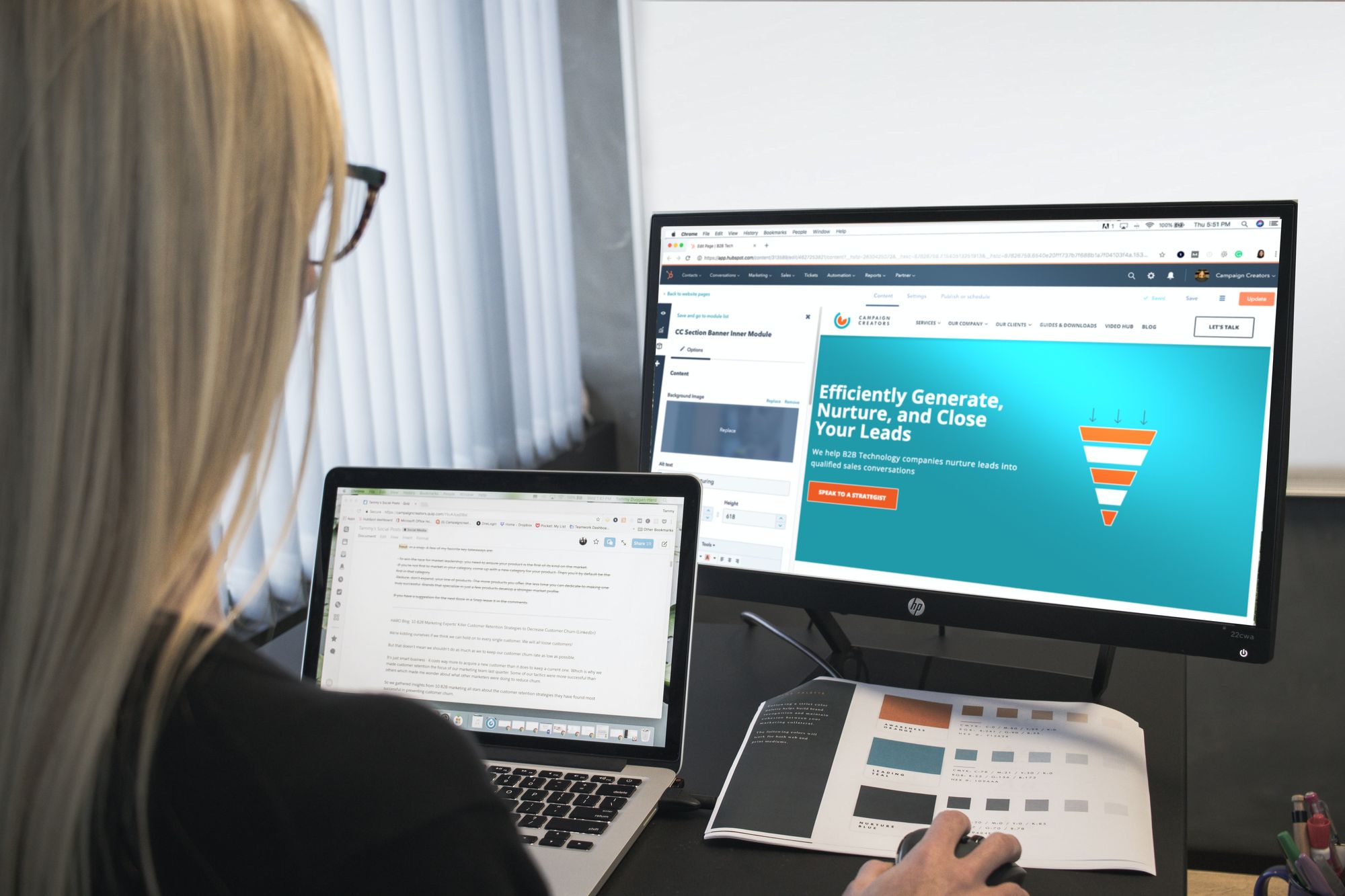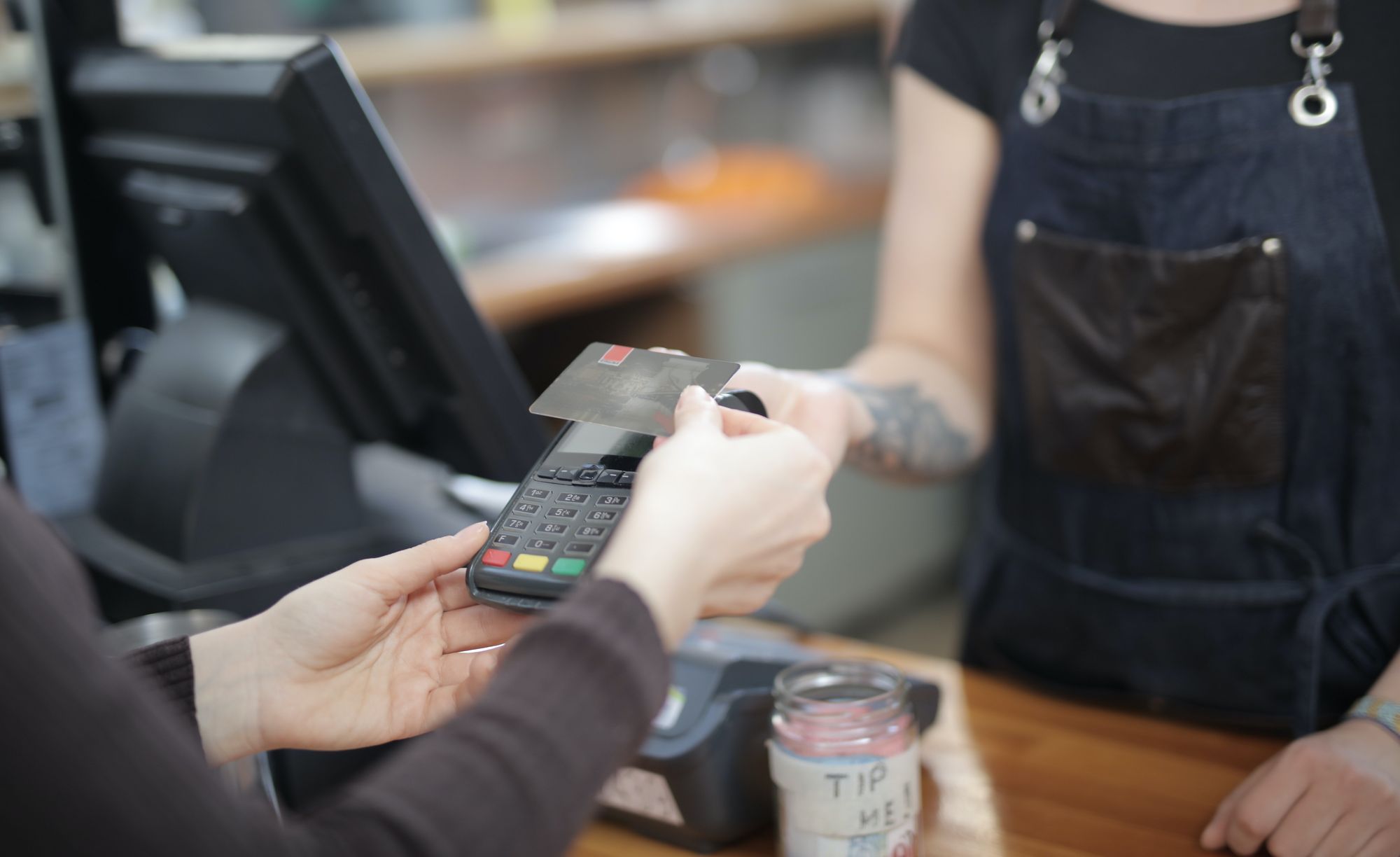 ---
---