If the term SEM makes you wonder about its meaning and if you feel like exploring deeper into the topic, you might not be alone. While it is a widely used term, SEM still has certain uncharted information that is not known to all.
Businesses across the world today, comprehend the significance of SEM to reach out to their potential customers. The Digital era that we live in adds up to the fact that being online has become the epicenter for any business today. With millions of people already online and many more joining in each day, it is imperative for companies to look for models that help them to sustain and enhance their performance and the subsequent revenue.
The Covid pandemic has further increased the number of online shoppers, where people are turning to the internet for things ranging from groceries to electronics and from luxury items to education. It is estimated that the number is likely to shoot up to over 2.1 billion by the end of 2021.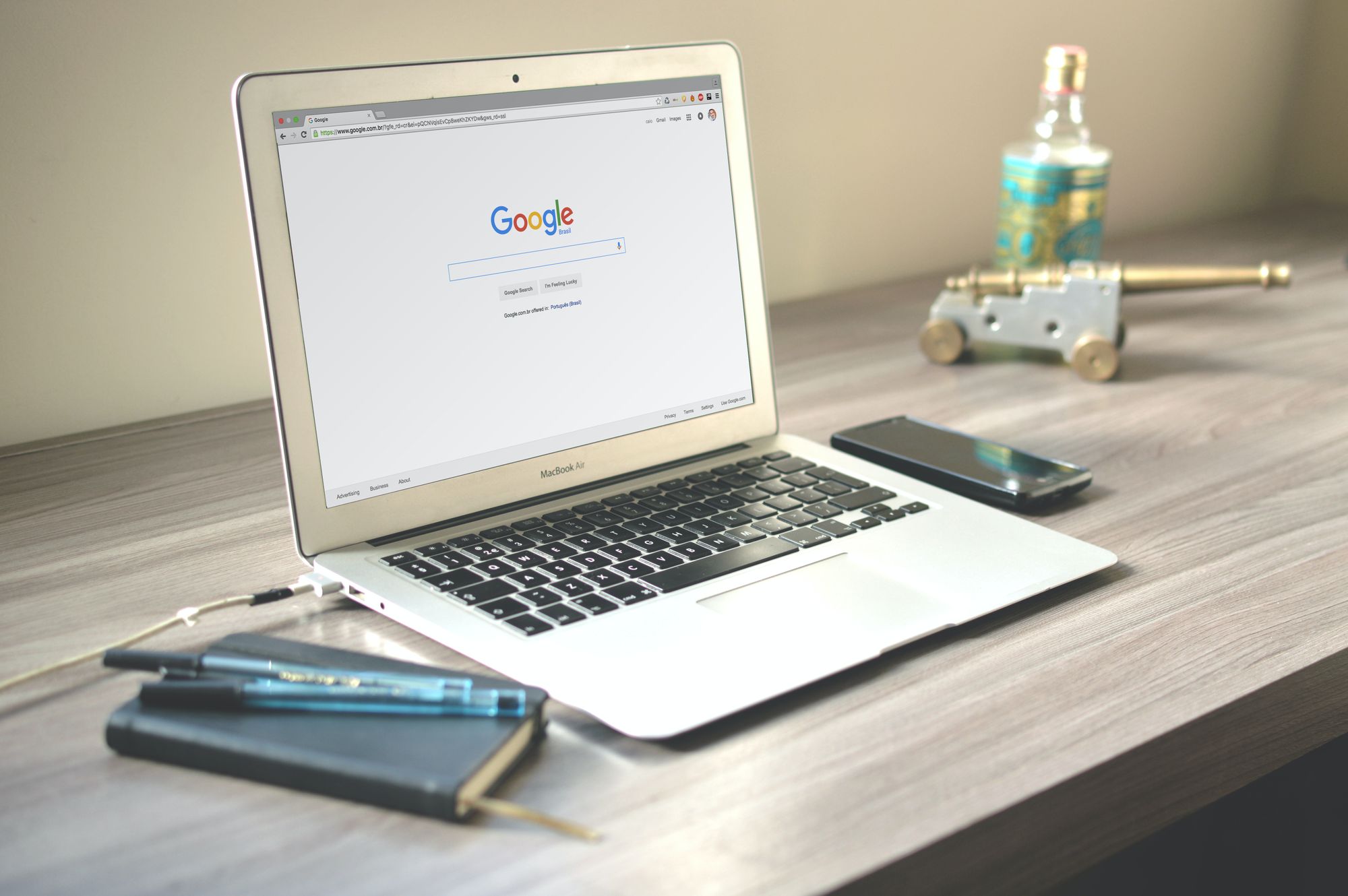 In such a scenario, it becomes inevitable for companies to splash into the electronic world. SEM is the key term at this stage and we shall learn about it in detail in this post.
Here's a list of aspects that we will learn in this article:
Detailed study of SEM- Search Engine Marketing
How SEM works
A/B testing complementing SEM
SEM Vs. SEO
SEM Keyword Research
How an Ad Auction works: Understanding Quality Score and Ad Rank
Keyword Volume and Competition
Account and Campaign Structure: Meaning and Factors to consider + Benefits of Account Structure
Best SEM tools
SEM Fundamentals and details about terminology, platforms, and tactics
SEM Ad Copy
SEM Ad Auction
We shall also learn how to improve the SEM results
Steps to perform keyword research
Ways to Create Compelling Ads
Ways to Improve Quality Score
Optimizing Existing Campaigns
What Is Search Engine Marketing?
SEM is Search Engine Marketing and refers to the digital marketing strategy that enhances the visibility of a company's website in search engine results pages or the SERPs. It is a paid strategy to increase conspicuousness.
Earlier, the term search engine marketing referred to SEO- Search Engine Optimization and paid search. Currently, however, it describes only the paid search marketing.
Almost every search results page includes paid search ads. Most usually, these ads appear at the top and bottom of a web page. Users are informed of paid placements by an 'Ad' designation.
The goal of SEM is to get advertisements to appear as search results on search engine results pages (SERPs). Users see an advertisement from the brand when they search for specific keywords. As an advertiser, you will be paying only when a user clicks on the ad.
What is Included in SEM?
SEM is a vast subject that includes primarily paid methods of marketing by leveraging the potential of powerful search engines such as Google, Yahoo, and Bing. These engines enable the business owner to reach prospective customers at the right time and right place.
SEM commonly refers to Pay-Per-Click  (PPC) advertising as it utilizes paid search methods. Therefore, we can put SEM and PPC in the same box of identification. Often, they are used interchangeably. It is also called Pay search ads and Paid Advertising.
Other important terms included in SEM are:
Impressions: The number of times your ad marketing campaign was visible on the screen (though, it does not assure you of being seen by the person).
Cost-Per-Click (CPC): The amount you pay when a user clicks your ad.
Cost per Million Impression (CPM): Another method you can utilize for paid advertising.
Click-Through-Rate (CTR): This denotes the number of clicks you achieve towards your website after the people saw your ad (the people may not actually click on the ad).
Why Is SEM Important?
SEM assists you in generating traffic for your website. SEM is a strategy that integrates search engine optimization and content marketing. Apart from that, it allows your brand to rank on top of Google, Bing, and all the other big search engines.
This section underlines the importance of SEM. Let's learn more about it.
Earnings: Marketing is all about generating money. SEM is a great way for marketing agencies to make more money for their clients!
Conversion-driven: Regardless of the type of campaign, SEM plays a critical role in driving conversions. There are many forms of conversion that marketers can strive for, such as new subscribers, newsletter signups, or even contest entries.
Increases Brand awareness: SEM also contributes to brand awareness. 80% of brands' awareness can be increased with search ads, according to Google. Although these ads may not receive clicks, users can still read brand names, or URLs when they see an ad. So, they may eventually recognize the brand or product.
Accessible to Small Accounts: Pay-per-click advertising is widely criticized for its cost. Clients and brands often believe that SEM is too exorbitant; however, the right management can double your investment in AdWords. A search engine advertisement doesn't cost much either, as a minimum budget is not required for you to run ads. You can look forward with enthusiasm even if your investment is $5 or $10.
Excellent for Local Marketing: Local marketers particularly focus on SEM as a means to drive website traffic and convert more visitors. SEM plays an even vital role if you are on a budget. Marketing on a local level seeks to connect regional businesses with the community they serve. It's the searches like 'food delivery near me' that make the local marketers connect with business listings and ads in search engines.
Immediate Results: While other formats of marketing take much longer to provide the desired outcomes, SEM is quicker. The average creation and launch time for ads is typically one business day, and though every ad is subject to approval before it appears, the process typically takes a few minutes. While you wait for the clicks, maintenance and optimization are other aspects you can look into, in the meanwhile. Therefore, SEM is considered one of the quickest traffic-generating strategies.
Dependable traffic source: Traffic is significant as not only does it offer visibility, but also boosts sales, helps in planning, forecast, and prepare budgets. Search ads are a great way to counter the times when there could be an unexplained drop in organic traffic.
Generates qualified leads: This is possibly the best benefit of SEM as it helps generate qualified traffic. SEM lets you create a custom audience that offers a great chance of visibility, engagement, and lead conversion.
Quickest way to the top: Paid search ads enhance your chances of topping the SERP charts, provided you have a high keyword bid and a good quality score.
Offers pragmatic approach: SEM offers practicality which is to say that searchers tend to click the first few search results. People can be arbitrary with their clicks while they look for the desired results, which explains the practicality of the way SEM works.
SEM is a broad channel: When it comes to SEM, it has the power of creating diverse types of ads based on your budget, goals, audience type. Google AdWords, Bing, and other platforms can assist you in displaying ads, retargeting, call tracking, and so on.
Excellent for Mobile marketing: You can cash in on the potential of SEM through mobile marketing. Capitalizing on this aspect can let you accomplish great traffic across multiple platforms. Search engines are what people access the most when they are searching on their mobile phones.
Flexibility: SEM offers you unique campaign flexibility where you can make a number of customizations. From having a customized audience to location and type, you can now set your ads budget as well. You can have your ads published in various customized formats to achieve perfect marketing and great results. This is even more important as there is no standard solution for all businesses, as each is different with different requirements.
How SEM Works
There are two perspectives we can consider when we speak of how SEM works - the searcher's perspective and the marketer's perspective.
Searcher's Perspective: Search Engine Marketing appears to a searcher as ads or sponsored results alongside the search results for their queries. They appear at the top of search engine results pages. Paid ads are therefore more visible than organic results.
Marketer's Perspective: Marketing-wise, SEM appears to be more sophisticated. An advertiser sets up her own campaign by selecting the network and arranging it according to their own needs. There are many advertising networks (Google Ads, Bing Ads, and so on) used by business professionals.
A successful campaign starts with choosing keywords. These are the terms that relate to your promotion and are used by people looking for solutions or searching on the web for information. Your audience can be targeted more precisely using long-tail keywords. It is also possible to implement other criteria to make your campaign more effective, such as the location of the user, their age, gender, the device they use, or a specific time of day for ads to run.
For instance, if you are promoting handbags, your keywords might be 'handbags online' or 'buy handbags'.
As soon as your campaign is ready, SEM platforms choose where and when to display your ads analyzing how many other advertisers are targeting the same keywords. Ad-auction systems are used in this way. According to your budget for a click and ranking on the platform, you'll appear higher in the SERP. Search results pages have many different visual formats where you can display your ads.
How A/B Testing Can Complement SEM
Only 22% of marketers achieve a satisfactory level of conversion rates despite the wide array of marketing tools at their fingertips. With A/B testing and multivariate testing, you can execute conversion optimization for your social media traffic.
A/B Testing Aids the Process of SEM
It's important to remember the many variables that make up your website in order to understand the power of A/B and multivariate testing. All the various multimedia tools that are available on a website help to create an experience that aims to promote conversions.
Tools: These tools include text boxes, images, videos, call-to-actions, and many others. Marketing tests enable marketers to pinpoint what set of factors are most likely to compel visitors to take action on the interest that first compelled them to visit your site. Almost any marketing technique can be applied.
Visuals and Images on the website: You could work around your website with different visuals and various kinds of images. Yet, there's virtually no way to predict what kind of visuals will keep your visitors on the website engrossed. You still don't know how your prospective customers interact with your various pages, but actively testing different setups can offer meaningful insight.
Experimenting with Layouts: At this stage, you may contemplate changing the layout which can lead to reaching different outcomes. A more informal tone on your website might encourage audiences to engage with you, but may not be able to provide you the sales you were expecting. Understanding the sales psychology of the customer can help you with your experiments. On the other hand, formal touch to the website may provide an opposite result; where you achieve the sales you wanted but there would be a deficit of customer engagement.
With different business requirements, the websites will also be designed differently. This will also impact the way the website performs. However, rigorous multivariate testing shall enable the marketers to look beyond the existing features and try out the new ones that would yield better outcomes.
What Metrics Should You Optimize?
Well, when it comes to optimizing metrics, it is completely up to you and your business requirement. Here is a compiled list of metrics you can look to optimize:
Consumption
Shares
Page Views
Bounce Rate
Video views
Average time spent on the website
Engagement metrics (that increase ad impressions)
Transaction
Checkout process
Adding to cart
Download
Sign up
Actions that require visiting a sequence of pages.
So, you can perform your A/B test SEM campaigns in areas such as keywords, landing pages, and ads.
Benefits of A/B testing?
There could be various reasons why the businesses suffer: high cart abandonment rate, low viewer engagement, impacted conversion metrics, drop-off on the payment page, and what not!
Here are some reasons you should be weighing in on A/B testing:
SEM Vs. SEO
We have already looked through the concept of SEM. For drawing comparisons between SEM and SEO, let's quickly hover upon the concept of SEO as well.
SEO, the Search Engine Optimization, refers to the search marketing that utilizes Organic tactics to achieve better visibility in the SERPs. Here, the brands do not pay for getting placed in the SERPs; but rather implement a host of tactics to accomplish a better ranking in the SERPs.

The various tactics that the SEO uses to increase search rankings, these tactics can be generally placed in three categories:
On-page SEO: This helps the search engines understand the content.
Off-page SEO: Helps build trust and authority
Technical SEO: Improves user experience
SEM and SEO: The Differences
Let's visit the following table to compare the two components of marketing:
SEM Keyword Research
A search engine marketing campaign is not complete without keywords as they form the base of the SEM. The fact that users use keywords to search for what they are looking for is no surprise as keywords are the raw material of search engine marketing.
Keyword Research: How to do it?
Your keyword management strategy must begin with extensive keyword research before you can choose which keywords to use. Identifying relevant keywords for your business is the first step. Almost all prospective customers will use these keywords when they search for your products and services.
You may implement any efficient keyword search tool here. Use the keyword suggestion tool to find ideas for search engine marketing campaigns based on keywords relevant to your business or service.
Besides helping you find appropriate keywords to bid on, comprehensive keyword research can also lead to identifying negative keywords - search terms that you should exclude from your advertising campaigns. The goal of negative keywords isn't to attract negative traffic, but rather to attract irrelevant traffic that is unlikely to convert.
As an example, if your store sells pizzas, you could refrain from using the keywords such as 'pizza recipes'. This will attract users who are looking for recipes rather than ordering a pizza. So, you can easily ward off the negative traffic that will not generate any revenue for you.
Getting Started with Keyword Research for SEM
Identify your niche industry: This refers to recognizing your business: whether it is a flower shop, a pizza outlet, or an auto part store. Based on this, you should start finding keywords that people would use to locate you or reach you.
Create a small keyword list: 'Fresh Cakes', ' Vegan Cakes', or anything that relates to your business and denotes clearly what you are selling or offering. Keep on adding words that occur to you and comprehend a list of keywords. This will not be your final list, as you will have to add more keywords to it.
You may also add long-tail keywords that are three or four-word long. Examples of this could be 'Buy Freshest Vegetable Pizzas' or 'Cheapest Men's Shoes Online'.
Search up other related words: Tools like Google search bar and SEMrush could give you ideas about generating more keywords. Once you have the long-tail keyword list, you can utilize these tools to make another exhaustive list related to your business. Google Trends is another great tool you can make use of to come up with content that's most relevant to your business.
Consider the competitors: This could prove beneficial as it would give you clues about the keywords your competitors are using to generate traffic. Keep a track of their keywords that are ranking well.
Pick Your keywords: After having successfully attempted the previous steps, now is the time to pick your keywords. This is the list your ranking will be based on. Track the meta description, title tags and optimize your website for SEO. Running a PPC campaign includes keywords in the headline and an ad copy that features a CTA (call to action) at the bottom.
Analyze your progress: Finally, you can assess your performance and evaluate how your keywords are faring. Keywords research is a continuous process where you will need to constantly assess and make adjustments to improve your SEM campaigns.
How an Ad Auction Works
In response to individual search queries, the Search engines identify if a query has commercial intent, and this triggers an auction that begins when the user submits their search.
There are a number of factors:
The eligibility of an advertiser to participate in the auction.
Ads are displayed on the page in order of eligibility.
If an advertiser's ad is clicked, how much they will be charged.
The two other factors that hold significance here are your bid and your relevance.
Bid: Advertizers pay for clicks based on how much they are willing to spend. CPC is a model used by advertisers to set maximum bids (called max bids). There is the option to set bids for individual keywords as well as ad groups (a group of related keywords).
Relevance: Ads on search engines are intended to draw the attention of users. Using irrelevant ads leads to a poor user experience and less revenue for engines. Herein lies the second component of ad relevance.
Here, we'll review the relevant factors that determine an ad's Quality Score. The location of the ad on the page is determined by the Ad Rank. In order to determine the rank of an ad, engines perform the following calculation:
Quality Score: What is it?
An advertiser's Quality Score is determined by how relevant the experience will be to the search results, and it often determines the position at which their ads appear in the search results and their costs per click.
An advertiser doesn't see the actual Quality Score for their ad, but AdWords shows an external Quality Score from 1 (poor) to 10 (excellent) for each keyword. The cost-per-click (CPC) will go down and the global position will improve when Quality Score improves.
The Quality Score is calculated by looking at three factors:
CTR: The expected click-through rate (CTR) reflects how likely it is that a user will click on the ad.
Ad relevance: You should put emphasis on your ad copy relating to what the user is trying to find.
Landing page experience: How well is the user experience on the page that reflects the intent of the query? Are the users directed to the right page?
What factors are considered in Google's Quality Score?
The experts have reverse-engineered the formula for the Quality Score surfaces in AdWords accounts. You can use this to optimize your ads and landing pages by knowing where to place your focus.
Here are the factors that made up the quality score weighting:
Landing page experience: 39%
Expected CTR: 39%
Ad Relevance: 22%
Using this framework, we can prioritize paid search optimization efforts to increase Quality Scores.
In order to improve engagement and reduce bounce rates, advertisers need to optimize the copy of their advertisements and the landing pages. Ad testing will then be used to improve relevance to the query.
Understanding Ad Rank
The Ad Rank influences the position where the ads participating in the auction appear. A higher Ad Rank translates into a higher position. Position 1 of the ads goes to the Ad Rank with the highest score.
Ad extensions and formats are used to calculate the CTR impact of the ad type extensions and formats, in addition to ad quality score and advertiser's maximum cost-per-click (CPC). Let's refresh the formula of Ad Rank front the previous section:
This also includes a host of other elements such as the impact of ad extensions and the context of the search.
CPC: How does it work?
It is very likely that the Ad Rank of an advertisement will have a significant impact on the actual cost-per-click (CPC) paid by the advertiser. The common misconception is that advertisers pay one cent more than the advertiser below them. CPC is actually a combination of multiple factors.
In order to calculate CPC, use the following formula:
Keyword Volume and Competition
By definition, keyword search volume measures the amount of information searched for a given keyword over a specific period of time. Marketers calculate keyword search volume by averaging a term over a set timeframe to get a general picture of its competitiveness and overall volume. This data is set in specific timeframes to allow SEOs and marketers to see how certain keywords drive traffic over time.
Keyword search volume is often influenced by the season. The searches will be based on the type of season; for example, you will come across 'buy sweaters online' only before the onset of winters and not otherwise.
Why is Keyword Search Volume Important?
The volume of search engines is critical to sites because it is one of the ways they draw new visitors. There could be a lot of organic traffic coming your way with effective keywords. Therefore it's paramount that your content targets keywords that have real search volume. If people do not search for your keywords, they will never find your content.
But, when you are competing with bigger businesses to get a relevant ranking, then you must look beyond just targeting the keywords with large search volumes.
Account and Campaign Structure
The structure is a very important aspect of PPC campaigns.  A well-designed structure helps you in managing many other important aspects of your campaign, including its performance.  A successful PPC campaign has many different components, but a good campaign structure is most important.
Even though there is an infinite number of ways to structure an account, there are specific factors to consider when creating it.
Meaning of Account Structure
Before moving ahead with other details, let us look into the definition of account structure, what does it mean. An account structure is a framework that includes the following factors:
Campaigns
Ad Groups
Keywords
Ad Copy
A number of factors would determine the number of campaigns you need. These factors could be the platforms you would have or if you should target a specific location, or it could also be the products or services you offer. Managing and making adjustments to a greater number of campaigns is more challenging. A campaign contains ad groups. In ad groups, specific keywords trigger specific sets of ads. Ad groups target specific keyword sets, and each ad group targets a unique set of keywords.
A typical structure should look like this:
The creation of these Groups is based on different factors described in the next section.
Consideration of Factors/Criteria for Creating Groups
Location: Here, you must determine if you have more than one location in mind and also how much each of these would cost you.  A regional breakup of campaigns might be helpful in this situation. It is much easier to report when campaigns are distinct by region.
Structure of Website: Here you must consider if your website has specific landing pages for users to send to and does its structure allow you to send specific landing pages to users? For example, let's assume you sell computer accessories. In this case, you must check if your website consists of specific pages for the various brands you sell. Analyzing these could help you design your campaign based on these brand names.
Your Objectives: Here, you must consider how you would want to track your goals and analyze the data. Viewing your statistics the way you want and reporting them is something you can add to your criteria list to help the design of your campaign.
What Are the Benefits of Structure?
The following are some of the benefits of having a great campaign structure:
Budgeting
Optimizing the Account
Quality Score
Writing Ad Copy
Reporting
Budgeting and Optimizing the Account
It will be easier for you to manage your budget if you segment your keywords into tightly-themed groups. Your brand name might have a higher volume than one broad keyword you're targeting. You could blow all your budget on the broad keyword and miss out on showing your brand. You can easily implement a change to your structure if it is configured with the segmentation associated with the specific product set you get an extra budget for.
The process of optimizing the account becomes easier when budget changes are easier. The performance of each ad group and campaign can be monitored or adjusted easily if they have a tightly-themed collection of keywords.  
Quality Score and Writing Ad Copy
An ad's quality score is a significant determinant of whether it is shown. You can write ads that are highly relevant to your keywords by grouping your keywords into tight themes. You could have separate campaigns or ad groups for each theme. You can use this approach to create more consistent keywords, ad copy, and landing pages, which will improve your quality score. A themed group of keywords will also make it easier to write great ad copy.
Reporting
By structuring and naming your campaigns correctly, you will make reporting easy. By grouping important statistics together or comparing non-brand campaigns with brand campaigns, for instance, you can show the results of brand campaigns. A properly structured campaign will allow you to quickly pull numbers that will indicate the progress towards your goals.  
Campaigns with a brand/brand name perform differently from ones without it. A report analyzing specific performance is easily created by segmenting them out. It is important to consider all the goals and budgets associated with your account when deciding how to structure it.
Keyword Gathering
The next step is to gather all the keywords you want to bid on based on the structure you want.  Identify every bit of information you can about your customers by doing a little research. Knowing who you will be targeting is crucial to choosing keywords you should bid on or what you should express in your ad copy.  
Aside from the landing page, you should also look at the ones you will be using. Considering the competitors' keywords would also be instrumental here. Identify all of the words and phrases that your customers might use to find your product or service.  
Google's Keyword Planner tool assists you in creating a plan for your keyword research. It also indicates the volume of a particular term or the price it could cost to bid on that particular term.  Your campaign budget can be developed using this information. Add in different match types and broad keywords, too.
Finally, Set Up Your Structure
With all the keywords at hand, now is the time to compile them. Now that you have all of the keywords you want to bid on, it is time to organize them!  Create keyword groups based on a common theme. A campaign or even an ad group can be used to define match types.
A more accurate keyword list will make it easier for you to gauge performance. It will also aid in the process of writing a precise copy along with making any adjustments.  Consistency is key when naming your ad groups and campaigns. How you name them also helps you with knowledge of which ads have been placed in which ad group.

Example of Account Structure
Let's take an example to get a better insight into the concept of account structure. Assume a person sells pizzas and pastries. There are two kinds of pizzas: instant and yeast; and so are the pastries: chocolate and fruit. As a seller, it would be best to bid on all the keywords associated with the 2 products he sells.
However, if all the keywords are grouped together, that would create a huge confusion as to which ad goes to which user. Essentially, wrong ads would be shown to people searching for the products. The seller wouldn't want to show an ad for a pizza to a customer who came looking for a fruit pastry.
Therefore, what needs to be done is that each ad group has its own set of ads. Here's the account structure the seller should consider:
↓               ↓                                   ↓                 ↓
Having a separate ad group for each match type is another way to further break down the ad groups. Using both exact match and broad match modifiers (BMM) is an option for the seller in this situation.
Eventually, he could have groups like Instant-baked pizzas - Exact, Instant-baked pizzas - BMM, and so on. As a result, he can gauge performance more quickly and easily. He can tailor the ads so that they are specific to instant pizzas and direct users to the specific landing page for instant pizzas since all instant-baked pizzas keywords are in their own ad group.
Best SEM Tools
The journey of setting up a business starts with purchasing a domain and putting in place an effective and attractive website. However, these are just the first steps. The next and important step that comes into the picture is promoting your business online. The search engine marketing tools hold the key here. Business owners can benefit from these tools to promote their websites, boost up the inbound traffic, and obtain significant conversion rates.
Let's also look at some of the benefits the SEM tools offer:
Promote business
Increase website traffic
Increased conversion rates
Research effective keywords
Set budgets for the various ad campaigns
Examine the outcomes
Having looked through the benefits, it is also essential that one selects the right SEM tool based on their requirement. In the next section, we have compiled a list of some of the best performing SEM tools. These tools not only offer the advantages mentioned but are a great value for the price.
SEM Fundamentals: Terminology, Platforms, and Tactics
With the information received so far about SEM, we now move forward to viewing the SEM fundamentals like the terminology, its platforms, and tactics.
SEMrush
WordStream
Google Ads
SuperMetrics
OptyMyzr
SEMrush
It greatly aids the process of online advertising, helps with social media. It has proved its competency as an SEO and content creation tool.
Features
Produces 3,000 to 10,000 reports each day.
Enables viewing 10,000 to 50,0000 results per report
Aids historical data calculation
Keyword metrics
Product listing ads
Offers 7-days free trial
Offers 3 formats: Pro, Guru, and Business.
WordStream
It is also an online advertising tool that is effective especially for small businesses or marketing agencies.
Features
Comprises smart ad creator
Adept keyword search tool
Comes with a technical guide
Offers conversions and source monitoring
Offers 7-day free trial
Offers 4 options to choose from:
Wordstream Advisor
Wordstream Advisor with Premier Consulting
Wordstream Advisor for Agencies and
Wordstream Managed Services
Google Ads
This works exclusively for the Google Advertising platform. It acts as an adept tool for promoting websites and products.
Features
Creates and manages Google Ads
Aids setting budget limits
Pay for results
Keyword planner
Does not offer any free trials
SuperMetrics
This is a great tool if you are looking to combine and integrate diverse marketing platforms.
Features
Offers integration with Google Analytics, Twitter, Bing, Facebook, Adwords, LinkedIn, Google Sheets, Google Studio.
Optimizes PPC campaigns
Offers a 14-day free trial
Various integrations and versions offered:
Integration with Google Sheets
Integration with Data Studio
Integration with Excel
Integration with Bigquery
Integration with Data Grabber
Supermetrics Uploader
Supermetrics Functions
OptyMyzr
It is great as an enterprise-grade digital marketing optimization tool; works remarkably well for managing Bing Ads, Google Ads, and Shopping ads.
Features
Custom digital marketing workflows
Provides customized reports
Offers data insights
Flexible Rule Engine
Excellent digital campaign optimization
Offers a 2-week free trial.
SEM Platforms
An SEM platform refers to a place or platform on which the company places its ads for its customers. Google and Bing are the most frequently used platforms, Google Ads being the most widely used search engine marketing platform.
It is proven that SEM generates online leads, increases sales, creates awareness of your brand, and optimizes it. Staying on top of changes in online trends is an important priority you should pursue.
When you are implementing your search engine marketing plan, you should determine which platform suits your business' needs the best. Each platform has its advantages and disadvantages. It is recommended you weigh the options to suit your requirement. Making an educated decision about which model best fits your business is based on the different features offered by these platforms.
Let us see the best platforms that are most loved and utilized the world over.
Google AdWords
We all use Google throughout the day. People go back to Google for every little doubt, query, information, or simply shopping. So, being associated with the highest-trafficked search engine across the globe, Google AdWords has been an obvious choice for people by large. With Google's success in the area of data analytics, Google Adwords matches up to and provides the same level of analytics.
The two requirements from Google Adwords are that you should have a Google account and a minimum daily budget of $10. Your ads are displayed to users looking for your targeted keywords when they search for them.
Creating a keyword strategy for AdWords can be difficult. However, with powerful tools and expansive data, you'll be able to make informed decisions. The platform works efficiently and provides remarkable results, the reason why people approach it for.
Bing Ads
Google Adwords and Bing Ads are both prominent search engine marketing platforms, with the latter offering generally cheaper cost-per-click (CPC). Campaigns can be assigned to different time zones, which is great for international outreach. It is possible to change the options of an ad group without changing the campaign.
Bing offers some benefits over AdWords such as
budget setting
location targeting
ad network distribution
Yahoo! Gemini
Yahoo! Gemini is the only platform that combines search and native advertising in one place. Today, native advertising is gathering greater momentum owing to its efficiency at building trust than traditional ads. Consequently, this leads to having efficient inbound marketing.
Content recommendations can be found on article pages as well as stream ads, which help the company attract prospects. You can promote your inbound content with this strategy since it targets users who already consume a lot of similar content. Moreover, it aids the visibility and customer's response to your content.

IgnitionOne
With IgnitionOne, you can now attain crucial information about your customer's inclinations and the stuff that interests them. This will eventually help you in improving your chances of conversions. With the algorithm deployed by IgnitionOne, you can get a calculated score. This score is instrumental in assessing your digital performance and letting you know your improvement areas. The platform also helps with the optimization of the ads, bids, and placements through its bid management system.
Wordstream
This platform allows you to know about the factors that need your attention. You can achieve this through the Wordstream tool that highlights keyword duplicates in a campaign, thereby leading you to achieve a quality score.
Increasing and decreasing the bids is now easy with Wordstream, which greatly enhances the throughput of your campaign.
Aquisio
The platform implements 30 high-frequency algorithms that present you with data captured across various times throughout the day/weeks, positioning, locations. It is a budget-friendly platform that optimizes your bid and budgets by referring to other similar campaigns.
Criteo
Targeting and retargeting is something that's unique to Criteo. Their algorithms not only market products but also amplify sales. Criteo implements techniques to drive the customers back to the website, such as delivering personalized messages and creating custom banners. This helps target the customers and persuade them to review their purchases decision (in case they leave without a purchase).
SEMrush
This is a platform that offers a big range of analytical tools presented on the project dashboard. Apart from this, it also provides SEO recommendations derived from the results of the specific campaign, which further optimizes future projects. No wonder, the platform has been a tough competitor for AdWords.
As an added advantage, SEMrush also analyzes your competitor's search and presents to you the recommendations to outrank them. It proves to be beneficial for generating topics related to the trendiest and latest searches made by your customers.
How to Choose a Platform?
There are many SEM platforms available on the market these days, and these are just a few of them. Choosing the right platform for you depends upon your goals and budget, so make sure you choose one that fits both.
It is true that all platforms are aiming to increase targeted traffic to your site, but they use different tactics. You should choose whichever is most comfortable for you.
You may never go wrong while selecting a platform as they all work towards a common objective of helping you achieve a successful business. But researching available tools will help you make a more informed decision about how to use their services. The only way to ensure that you get what you pay for is to do your homework first!
SEM Ad Copy
This section elaborates on the creation of an Ad Copy or your SEM campaign. Let's learn more about the essential steps it entails.
How to create a successful Ad Copy?
Here are the 5 steps you should take to establish an adroit Ad Copy:
Know your target customer or audience
Shortlist the right keywords
Set Up Your Account Structure
Know Your Keyword Groups
And Write Effective Ad Copy
Know your target customer or audience
It is a known fact that customization improves the chances of conversions. Here are the points you could consider if you are aiming to customize your offers:
Language
Geographic location
Devices people use
Time of the day when they are most active
Day of the week when the maximum activity takes place
Work on detailed buyer personas
Analyze what they are searching, what they are actually looking for and the ways they search for it.
Shortlist the right keywords
Creating a list of keywords is where you can begin. You need to create a comprehensive list of keywords that the customer would use to find what they are looking for.  This includes branded keywords. These have higher conversion rates.
Branded keywords are great if you want to have complete control while selling your product or brand. Another benefit is that you can send pages to customers that are your highest converting landing page.
You may then move on to using the Google Keyword Planner tool which validates your keywords.
Set Up Your Account Structure
It is crucial that you have an account structure as both, Google and Bing use it as a metric to determine the relevancy of your Ad campaign.
A well-done job at creating structure can lead you to achieve positive results sooner. Ensure that you have organized your structure well at the onset of your journey, as it might get tougher at a later stage to make any modifications.
Know Your Keyword Groups
↓               ↓                                   ↓                 ↓
The 5 most important components of a successful ad campaign are:
Campaigns
Ad groups
Keywords
Text
Landing pages
As we can see from the chart above, the campaigns sit at the top of the structure, followed by the Ad groups. Keywords need to be specific to the ad group they come from. Ad text also consists of keywords specific to the ad group. With a well-designed structure, you will be surprised with the results and the ROI you receive.
Write Effective Ad Copy
An Ad Copy should possess persuasiveness and promote the website to the target audience in the most appealing way. So, here you would need to put up your ad in a manner that resembles the customer's thought process. Fundamentally, we are looking to personalize the ad so that it attracts the relevant visitors and keeps off the irrelevant ones.
You can also add a USP in your ad copy. Doing this will get your customer a step closer to conversion. A USP could be anything that makes your offer irresistible and ensures the customer of what he is going to achieve after clicking it.
To maximize the efficiency of your ad copy, ensure that you also have a human image. Earlier results have shown that people responded better to a page that exhibited a human image. The Resemblance factor works here.
The SEM Ad Auction
So, you have set up an ad campaign and are waiting for results to show. However, it would be wrong to presume that your ad will show up every time someone types in the related keywords. The SEM platforms comprise algorithms and systems that are built-in. These systems determine if and when your ad should show up. The systems also track your performance as compared to the other brands that use the same keywords. This entire system is termed Ad Auction.
The SEM ad auction depends on 3 factors mentioned here:
Max CPC Bid: You can bid up to the maximum amount that you are willing to pay each time someone clicks on your ad.
Quality Score: Your ad will be assigned a Quality Score by the platform. The quality score is not clearly defined. However, it is dependent on elements such as your CTR, keyword relevance to the ad group, landing page relevance to keywords, and previous ad performance.
Ad Rank: Your ad's Ad Rank determines where it will appear on the search engine results pages. You will receive better placement for your search ad if your Ad Rank is high.
As we have already seen the equation of the Ad Rank with Max CPC Bid and Quality score, we have also learned that these three factors also determine your SEM Ad Auction.
Essentially, brands that have a higher Quality Score have a higher chance of outperforming brands with a higher maximum bid. Also, the SEM clients who earn a high Quality Score will be positioned higher on SERPS without spending much.
How to Improve SEM Results
Creating an effective ad requires making it clear, interesting, and incorporating relevant keywords. Choosing keywords that are relevant to the ad is important, so it is important that all of the text content relates to them.
Let's learn about some of the best practices for an excellent SEM strategy.
Best Practices for Improving SEM results
Here are the top practices you can follow:
Performing Keyword Research:
A successful SEM stint begins with choosing an extraordinary set of keywords that are target-oriented. For this, carrying out keyword research get a good grip over your audience's keyword search.
Your ads should be powerful enough to generate encouragement and bring the customers one step closer to conversion.
Achieving an Excellent Quality Score:
Quality score is what everything boils down to. So, ensure that your practices lead to an excellent quality score so that you rank higher among the competition.
Optimizing Existing Campaigns:
Keep working on your campaigns. The audiences are not always the same and will not always be searching for the same products with the same keywords. The idea is to continuously optimize your campaigns so that they yield great outcomes.
Steps to Perform Keyword Research
Keyword Research is the start point when you are beginning with your SEO campaign. This section describes the keyword research process. It also speaks about how thorough keyword research ensures a good structure and strong framework for recognizing, developing, and assigning priority to the keywords in your campaign.
Recognize your Keyword Space
The first step is to create an exhaustive list of all the keywords that are applicable to your business. Also, take into account the keywords that the searcher may type in while they show interest in your products. Be intuitive and start collecting data from competitor insight, analytics data, Google. You may also consider any kind of historical information to gather up the initial comprehensive list of keywords.
Developing the Keyword List
Google Keyword Tool is what you will need at this stage. You may use this or other efficient tools like Keyword Discovery to broaden the seed word list. These tools will be instrumental in providing information about the relative search volumes of all the keywords you use.
Assigning Priority to Keywords
The new list of keywords that you built in the previous stage is called your keyword universe. It is at this stage that you need to shortlist the more important and relevant keywords and prioritize them. The important keywords are the ones that you shall be using in your campaign for targeting.
Tracking these prioritized keywords will provide you with information on how you have been faring. Moreover, when you start with the link-building process, it is these keywords that you will be prioritizing to generate revenue.
Create a list of your top keywords
You should segment the keywords based on your business goals after you have determined your priority keywords. Performance can be better understood and reported with this kind of granularity. If possible, categorize all keywords into brands and non-brands. Product types, sub-types, business groups, keywords, or keywords that translate to a particular business goal are other possible categories.
By categorizing data, you enable others within your team to comprehend the impact that SEO has on business.
Determining the Preferred Landing Page
Next comes selecting pages where a particular keyword is relevant, then mapping it to those pages. When optimizing for priority keywords, these pages will be your main focus. It is possible that a particular page may be relevant to only one or two priority keywords.
It allows you to use the additional keywords from the keyword universe not already designated as priority keywords. You are able to target more long-tail combinations and thereby improve your optimization.
The process of decision-making becomes a lot simpler when you have a priority keyword list.
Continue to Refine your Keyword List
PPC data and analytics data can help you identify new keyword phrases that might be a new opportunity for your business. Keywords associated with new brands and subbrands, as well as those driven by seasonality, are particularly susceptible to these effects. A monthly review of these data sets can help you identify any new SEO opportunities that need to be included in your campaign.
Your SEO program will be much stronger if you use this keyword research process.
Top 10 Ways to Create Compelling Ads
Before we dive into the topic of creating compelling ads, we must understand what exactly is a compelling ad
What is a Compelling Ad?
A compelling ad is one that makes you move swiftly towards your goal effortlessly. We know that the basis of creating an ad is to drive the business and generate revenue, eventually. You can look at the CTR and estimate the efficacy of your ad.
Your ad must possess qualities such as relevance and versatility. In other words, a compelling as is something that keeps you above your competitors and expedites the mechanism of generating profits for you.
Creating Compelling Ads: 10 Tips
We have compiled a list of points that will assist you on your journey to creating compelling ads.
Include Keywords: While trying to make an appealing ad, you must include keywords that depict what you are selling. Ensure that your ad is not vague and does not leave the customer confused.  Remember they will not spend time if they don't understand what you are selling. It's best not to leave your prospects guessing. By including the keyword in the headline, you clearly connect the search query with your ad.

Ask Questions: In your headline, you could ask a question that relates to what the user is looking for. Something like, 'Looking for Online Pharmacy? would be more apt than simply putting up a 'Pharmacy for you'. This former is more dependable and that's what the prospect is more likely to click.

Offer Solutions: Your ad copy suggests and shows potential to solve people's problems, which could be another way to present a compelling ad. Most people are online as they want solutions to the issues they are facing. It would be best to work around a headline that gives out a message to your customers that you are one who could provide the solution. That's what will make your ad clickable for them.

Add a bit of Humor: When online, customers are bombarded with various kinds of ads. You need to stand out and let them know that your brand is the one that will offer them the service they are looking for. Adding a touch of humor could be a great idea. Making a small joke and attracting the prospect with humor could be beneficial. However, ensure that you don't overstep the limit and maintain decency while still being humorous. It could really be impressive if you can combine the two.

Consider the User Intent: Understanding the user intent is half the battle won. Write your PPC ad headlines with the user intent in consideration and you shall have one of the best ad headlines. You have to be mindful that your product is as important to your customer as you make it out to be. Writing only about the great features of your product may not solve the problem. You have to highlight that 'this is the product you are looking for' to your customers, and that's when the chances of conversion soar.

Social Trends for Inspiration: Looking for hashtags that are trending online due to various reasons could be another great way of coming up with a catchy headline. Referring to Twitter and other social selling platforms for identifying the trending topics based on your inclination provides enough ideas to include in your headline. But again, you need to consider the wavering nature of social media; it does not let you sit with one idea for long.

No False Promises: When you make a claim in your ad, ensure that it eventually gets fulfilled. False information in your ad could be seriously detrimental to the health of your ad campaign. It could get instantly disapproved by the platforms- Google, Bing. You could use real information and use demonstrations that are verifiable.

Focus on Benefits: Along with considering user intent, it is recommended to focus on the benefits you offer, in your ad. Let the user know how they can avail of all the advantages that your product offers. While doing so, though, be mindful of not going overboard with your claims.

Include Testimonials: Including the good reviews and testimonials of previous clients boosts engagement and conversion with the new prospects. It acts as an assurance to the new people of the impeccable quality and services your brand offers. It would be wise to include the testimonials in your ad.

Be Clear about your Offering: Tricking the audience into buying a product, will certainly not take a brand anywhere. When a customer is looking for something and if you believe yours is the same product, then there is no reason why you should resort to such practices. Giving a straightforward headline that speaks the exact language the customer understands is what will lead to a successful resolution. A clear and concise headline is all you need in your approach to tell the world about your offering.
Improve Your Quality Score
To achieve a higher Quality Score, make sure your ads and landing pages are optimized for click-through rate, ad relevance, and landing page experience. This implies that if these 3 factors are doing well, your quality score will ultimately be in good health. What we will discuss next is how to accomplish this.
Here are the factors that affect your Quality Score:
Improving your CTR
Applied to your chosen keywords, the CTR calculates the likelihood of someone clicking on your ad. Search terms are assumed to match exactly the keyword, and other factors, such as device type, are not taken into account.
The possible statuses you can receive here are:
Average or Above Average: The overall CTR is on par with the industry average or even above.
Below average: This indicates that your keyword is likely to perform poorly based on CTR.
The ad copy associated with a keyword that receives a "Below Average" status might need to be changed to include more mentions of the keyword within it.
Improve Ad Relevance
The process is all about considering if your keywords match the message your ad carries. Like the CTR, ad relevance also has 3 statuses: Average, Above Average, and Below Average.
The quality score largely also depends on comparing the keywords to your ad copy or your landing page. When you compare, you shall be able to get some crucial information such as:
Is your landing page useful for the person who clicks the ad?
You can also know if your landing page is organized well.
Is there a similarity between the text of the landing page and the search terms made by the user?
Have you mentioned clear directions on the landing page for the user?
Improve Landing Page Experience
To make for an impressive landing page experience, create engaging and useful content. Highlight your USPs well. You can also utilize the testimonials of previous customers to encourage new conversions.
Group Keywords
Grouping the keywords are critical for improving the quality score. When you set out to organize your ads and keywords, you place them in an ad group. Instead of placing all the keywords in a single ad group, a recommendation is that you have your keywords placed in different ad groups. This can be done by grouping the keywords into similar categories and then create ads that pertain to each category.
Optimize Existing Campaigns
In this section, we shall find out the benefits of optimizing your Google Adword campaigns. Optimization assures you are targeting the right shopper with the right offer at the right time, just like all PPC management. Additionally, you are able to make a sale while spending as little as possible.
Even experienced advertisers may find Google Ads optimization a daunting task. When your Google Ads marketing strategy is streamlined, you can slowly but surely build results by starting with the most important optimization hacks.
Find out our top tactics for optimizing your Google Ads campaigns in this article.
Channel and Campaign
Whenever you advertise in multiple channels or campaigns, you should ensure you see the channel that's producing the best results based on your primary KPI, as well as other options that may contribute to that performance.
Consider putting more money into the channels and campaigns that are working well.
Budget & Impression Share
Another aspect to consider while optimizing is budget and share of search impressions.
Bids on your own branded terms are heavily influenced by this. Due to a limited budget, you may be falling behind in your share. Reexamine how you allocate your budget.
Location Bid Adjustments
The performance of some locations varies from that of others. By regularly reviewing and adjusting your campaigns towards your top goal, you can make them more effective.
Additionally, if you are running a nationwide campaign, it's important to monitor how much budget the big cities consume versus their conversion rate. For poorer performing locations, you can either bid down or even consider completely excluding them entirely.
Search Query Analysis and Negative Keywords
In addition to helping you understand how paid search match type logic works, looking at what users are actually searching for can also help you identify queries or portions of queries you don't want to appear for. Negative keywords can be important here.
Keyword
Here, you need to think over certain points; like what keywords are performing poorly despite adjusting bids, testing landing pages, and testing them across various match types. Such poorly performing keywords may need to be withdrawn from your campaign.
Landing Pages
Though landing pages are not directly part of an Ads account, they are incredibly important to advertising performance. But they may be overlooked as the landing pages cannot as easily be fixed as the other elements. In spite of the fact that landing pages produce the most conversions, brands are sometimes unwilling to invest in them.
Users find your website through keywords and ads, but landing pages convert them into customers.
Ad Copy
In paid search, ad copy is also a component that should be optimized and tested. You can analyze and get an overview of the performance of the ad. You may ask the following questions.
What is the best performing ad?
How does it compare in terms of cost per conversion?
As a way of simplifying the process of testing, Google has developed custom ads like RSAS and experiment. You can implement them and make use of it to your advantage.
Device
There are certain things you need to be mindful of with regards to the device your audience may be using. Check if your pages are mobile-friendly. Also, analyze how the campaigns are performing on various devices; mobiles, tabs, and so on.
You may also verify if there are any adjustments to be made to a device that interferes with the operation of the campaign and if they can be eliminated completely.
Audience
If you are searching using the demographics, then examining the performance of a particular demographic against others is also crucial. You may also want to reconsider your remarketing list and assess their performance as well.
Conversion Counting
The conversion counting plays a role in the eventual bidding mechanism performance. Google provides options to you for supervising a lot of different user action types. However, it's one thing to consider those actions in bidding/conversion formulas and another to add them just as supplemental data.
You might find those old conversions don't matter anymore, or you might add a new type of conversion that's counted twice because it's part of another type. Therefore, ensure only the correct user actions are being counted as conversions.
Key Takeaways
Based on our observations in the article regarding Search Engine Marketing, let's take a quick look at the most important points.
SEM is Search Engine Marketing and refers to the digital marketing strategy to improve the visibility of a company's website in search engine results pages or the SERPs.
It is a paid strategy to increase conspicuousness.
Search engine results pages (SERPs) show ads that brands pay for to appear as search results.
SEM commonly refers to Pay-Per-Click  (PPC) advertising as it utilizes paid search methods.
Impressions, CPC, CPM, and CTR are some of the terms associated with SEM.
SEM has exhibited its significance in the areas such as revenue generation for a business, increasing brand awareness, accessibility for small businesses, and driving conversion.
A/B Testing, also called Split-testing, is a method of executing random experiments where two or more versions of a variable are exhibited to different visitors simultaneously to gauge which version makes more sense to them, and in turn, elevates business metrics.
A/B and multivariate testing can prove instrumental in shooting up your social media conversions.
An advertiser's Quality Score is determined by how relevant the experience will be to the search results, and it often determines the position at which their ads appear in the search results and their costs per click.
Quality score is calculated by CTR, Ad Relevance, and Landing page experience.
The Ad Rank influences the position where the ads participating in the auction appear.
A well-designed Account Structure helps you in managing many other important aspects of your campaign, including its performance.

---
---