It is a tricky time to be involved with customer service. It has become harder than ever to please them. In this fast-paced digital world where everything is just a click away, customers have expectations of the customer service being as prompt as well. The need of the hour hence is digitizing customer service.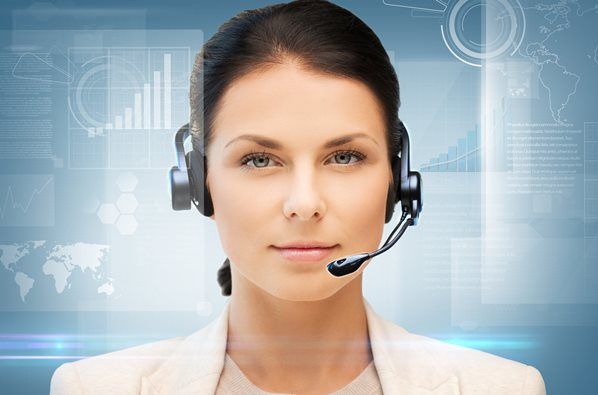 This article will take you through the following topics:
What is Digital Customer Service?
Why Digital Customer Service?
How can Digitizing Customer Service Improve Customer Experience?
9 Ways for Digitizing Customer Service
How can Deskera CRM Help in Digitizing Customer Service?
Key Takeaways
Deskera CRM
Your go-to platform for digitizing customer service.
What is Digital Customer Service?
Digital customer service means meeting the needs of your customers through digital channels like chat, email, SMS (text), social media, messaging apps and integration of digital customer service with calls.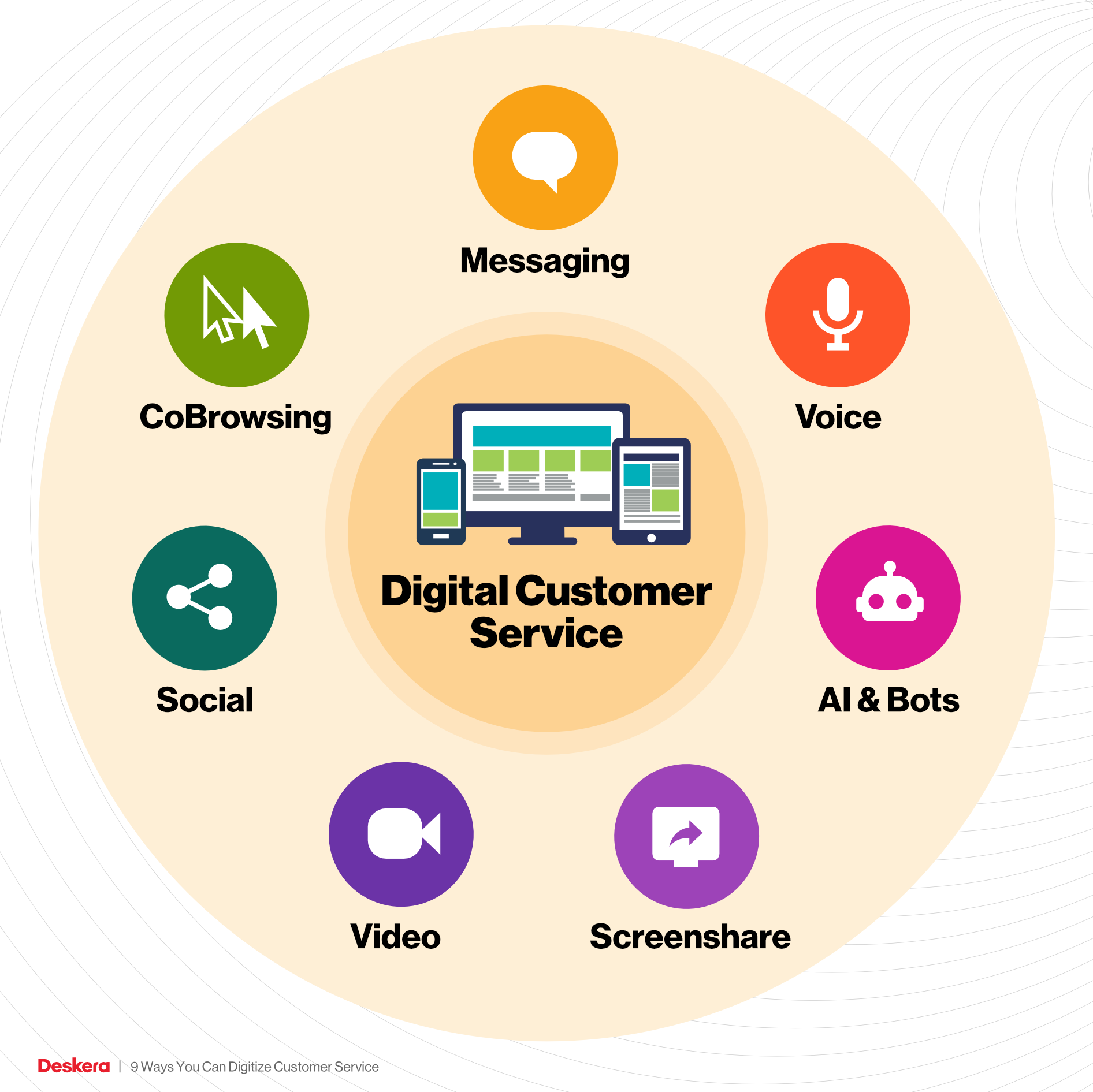 Through digital customer service, the interactions between the brand and the customers take place on digital platforms such as iPad, desktops, mobile phones, laptop and other tablets. This leads to a digital customer experience.
Ensuring a good digital customer experience will lead to higher customer satisfaction and more revenue for your business.
Why Digital Customer Service?
A survey was conducted by the global manufacturing consulting firm Mckinsey and Company. Through the survey, they found digitizing to be the future of customer service. This is because customer satisfaction can be increased by 33% and costs cut by 25-35% by digitizing customer service.
The more digital a journey, the more speedy it is likely to be, which will lead to higher customer satisfaction. Customers have become market-savvy and can compare the market prices of the products and their reviews within minutes by using digital technology.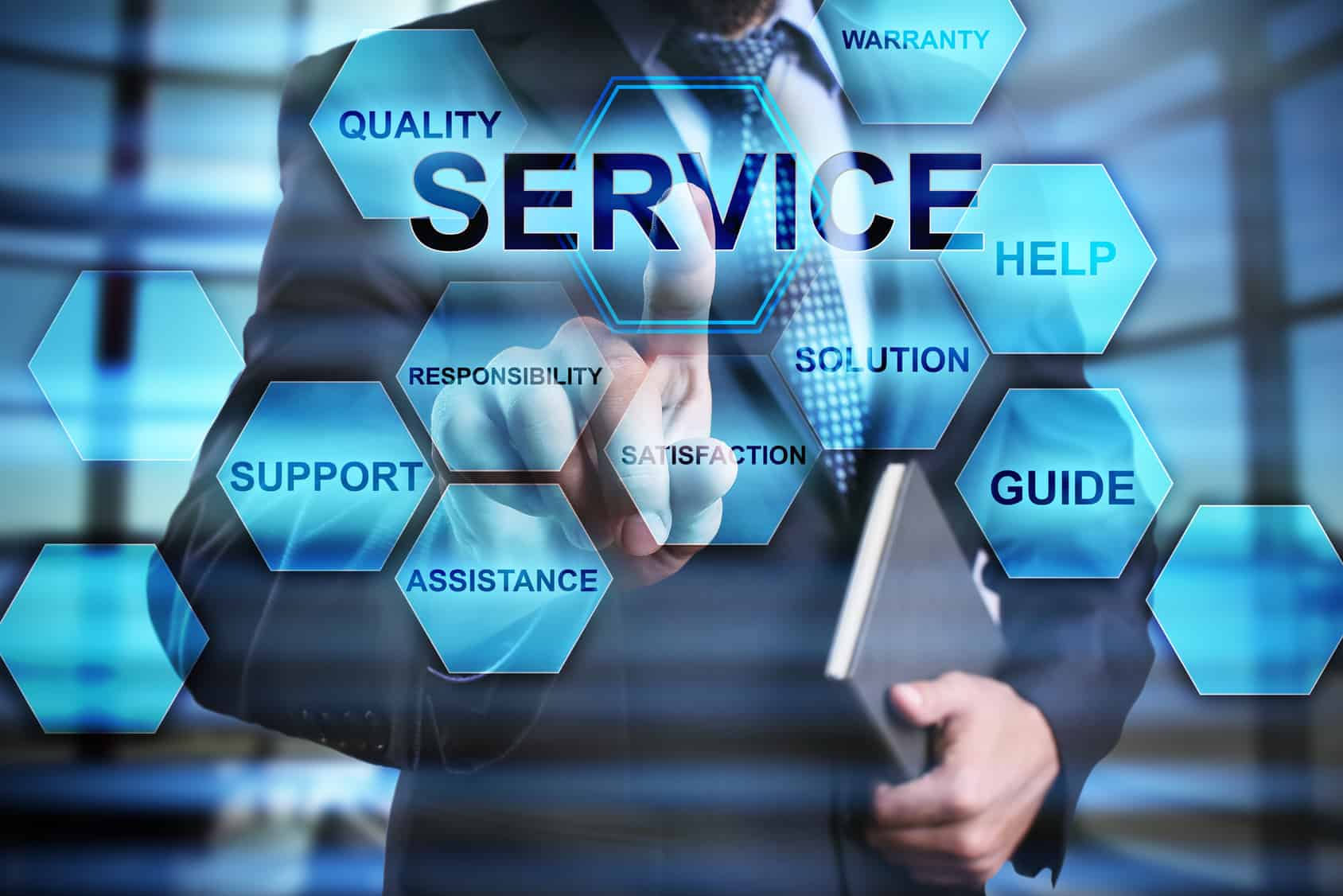 To retain these customers for the long term, it becomes essential to give them customer service at each of their steps. This is facilitated through digitizing customer service.
Digitizing customer service is more than creating a Twitter or Facebook account for customers to tweet their complaints or leave their reviews/ratings. It is about building a watertight strategy that is with the customers throughout their buying journey and even after.
Such digitizing of customer service is what will be beneficial to your business for a long time to come.
How can Digitizing Customer Service Improve Customer Experience?
Digitizing customer service that provides instant support and resolution of issues leads to customer retention and cutting back on overall costs.
Engaging Your Customers, Increasing Efficiency, Revenue and Customer Relations
The option of live chat on websites makes the buying experience more enlightening, with the customer's queries solved instantly. This has led to customers preferring to return to those websites which offer live chat.
The live chat option leads to real-time communication with customers which can lead to more buying and customer relationship building.
It also leads to a reduction in response time and costs because chat support takes hardly 50% of the expenditure undertaken by call centre operations.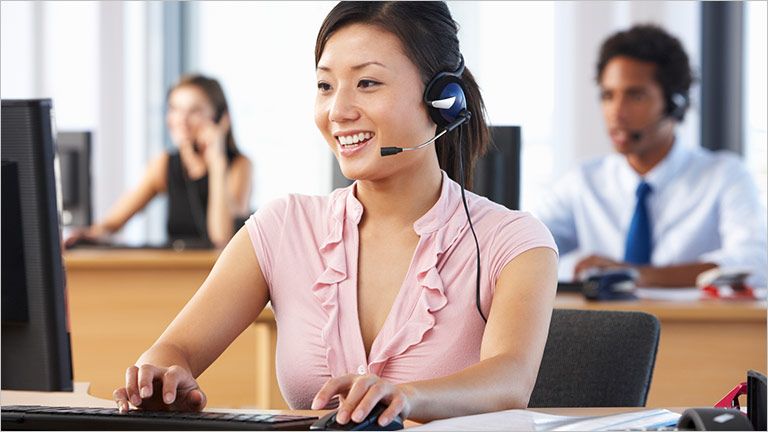 Increase Customer Satisfaction
Customer Satisfaction can be increased when digitization of customer service is done in a manner that leads to easy navigation, clear and easy to understand information and easy and quick resolutions.
A small business cannot afford to make a customer have a sour experience. By resorting to digitizing customer service, small businesses can have the visitors' queries answered faster and solutions found faster. This will lead to them wanting to come back to the business.
9 Ways for Digitizing Customer Service
With the advent of technology, the boundaries that once lay have become non-existent. This has led to customers being able to shop on 365 days, access services for 365 days and expect customer service and support for 365 days. To ensure so, digitizing customer service is a must.
Your company needs to be present across all of the digital channels to boost the customer experience. This includes texting, website chat boxes, answering multiple phone lines, website user experience, sales presentations, using social media, listings and co-browsing to mention some. A digitized customer service hence also becomes a marketing channel by itself.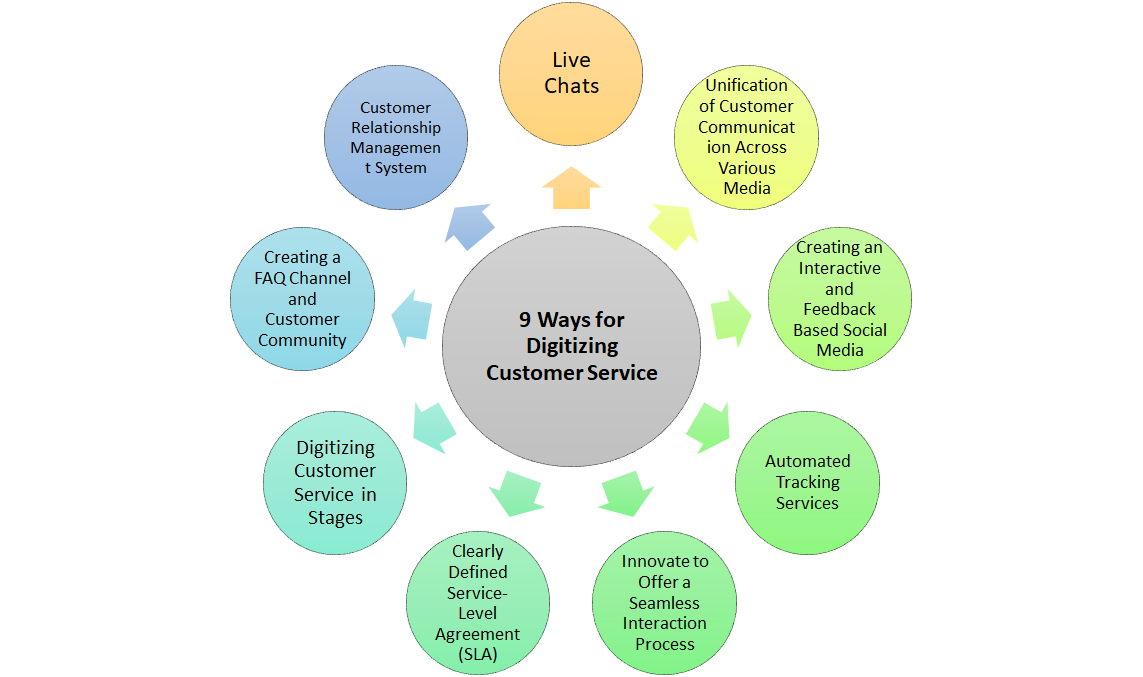 The 9 ways of digitizing a successful customer service are:
Live Chats
Live chat is one of the advanced forms of digitized customer service. Your company will benefit from live chat support because it provides proactive outreach and also allows multitasking.
Live chats improve customer satisfaction and thereby their loyalty. By talking with the customers, your customer service executive can also find out the customer's problem and offer solutions accordingly. Live chats hence lead to a personalized shopping experience.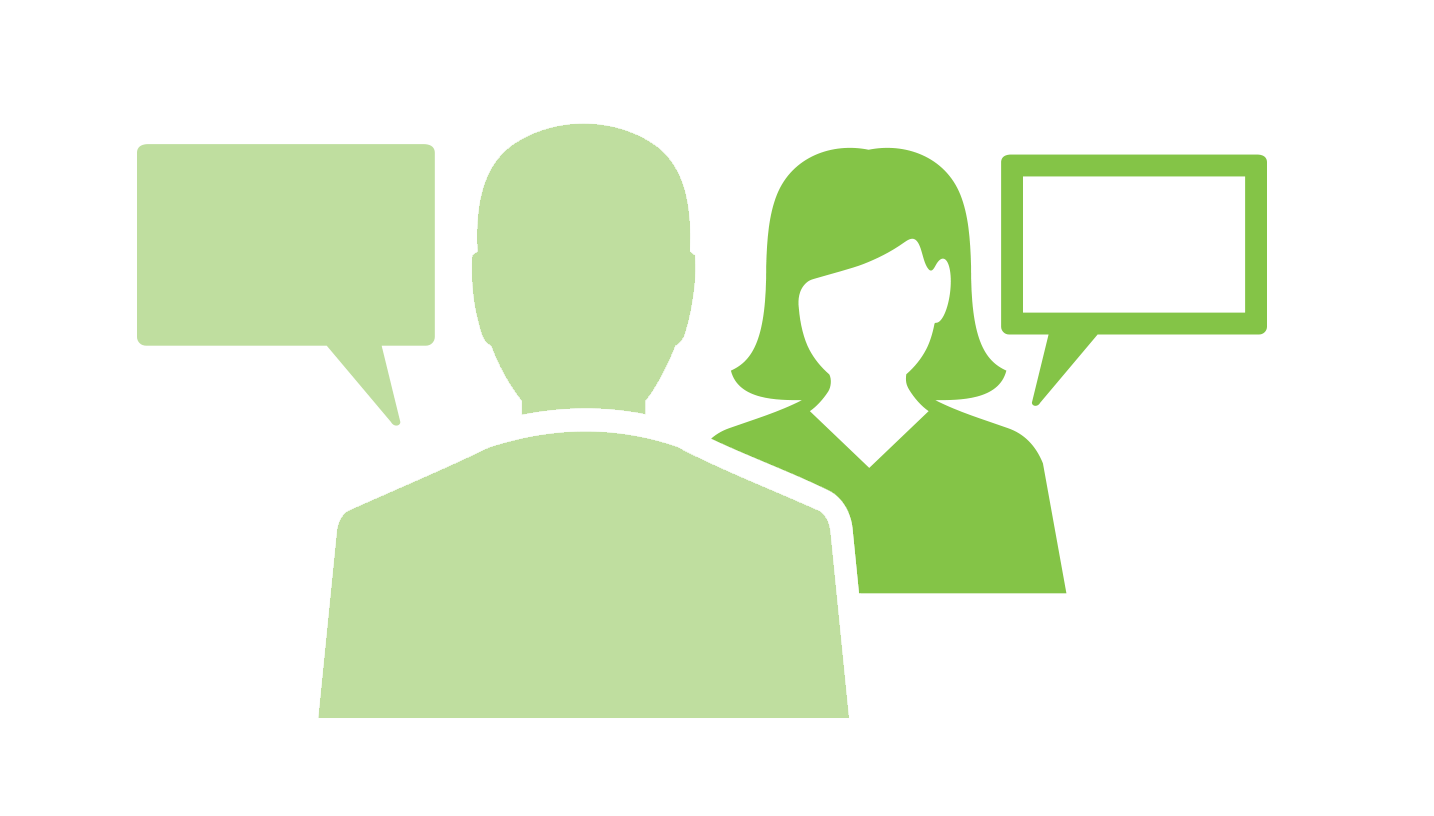 Live chats lead to higher sales, less abandonment of carts, more conversion to final buying and an increase in average order values.
Additionally, the chat also serves as proof of contact and transparency if needed. Through live chat, the executive also gets access to reports and analysis, which he can use for better understanding and increasing sales.
Unification of Customer Communication Across Various Media
Digitizing Customer Service also means that your business needs to accommodate the customer's needs across multiple communication channels and touch-points.
A customer who was interacting on social media up till now may now want a video call. Your business needs to be able to accommodate this without losing the context of the conversation.
For ensuring this, all the customer conversations need to be unified on one platform. It is here that customer relationship management, also known as a CRM platform comes in handy to offer consistent and relevant service to the customer.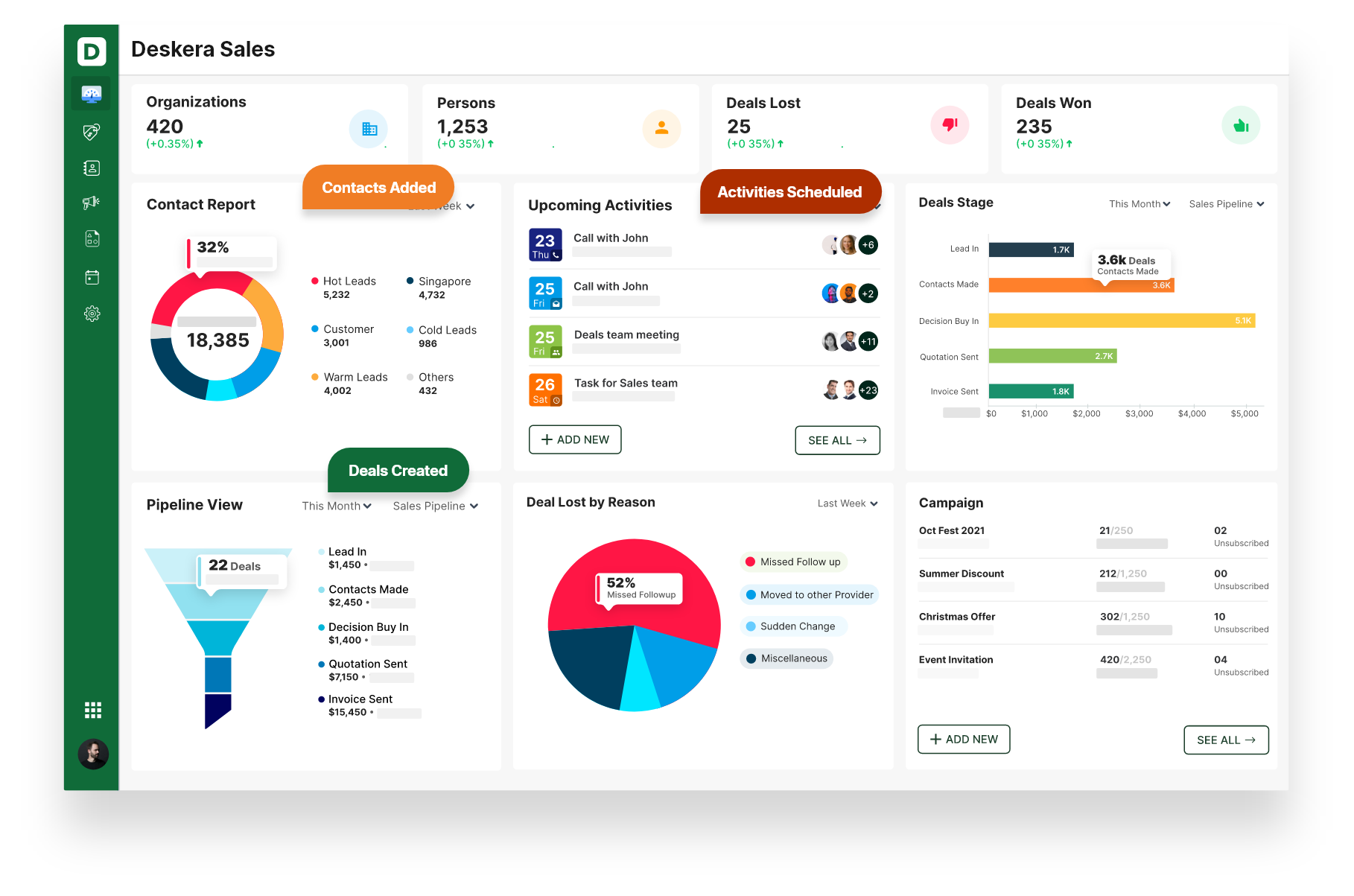 Creating an Interactive and Feedback Based Social Media
Your business should create their own pages on different social medias like LinkedIn, Facebook, Instagram and Twitter. By creating pages on these social medias, your business will be able to engage with your customers actively.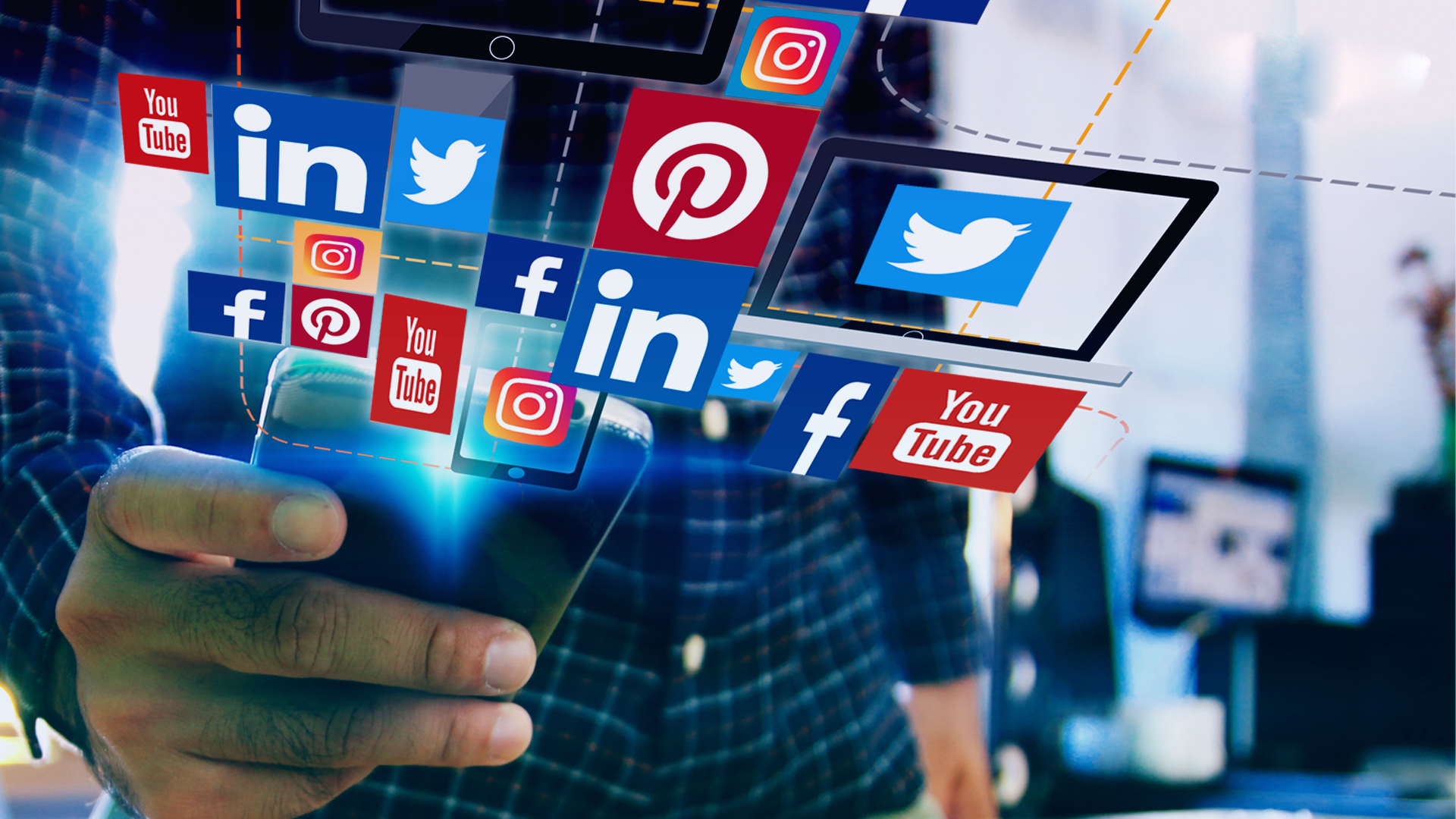 This will also serve as a platform for knowing your customer's grievances and provide them with customer services accordingly.
Social media will become an informal platform, which will lead to the customers being able to voice out their opinions and grievances more freely. It will also lead to building a brand image in your customer's eyes.
All in all, using social media for digitizing customer service in the times where social media is in vogue, will make the customer service quicker and more accessible. This will add on to positive image of your business.
Automated Tracking Services
One of the main ways of digitizing customer service would be to set-up an automated tracking service for your products and services. This system will give real time updates to the customers of where their product/service is and when can they expect it. It will also inform your customers the delivery date and the delivery executive.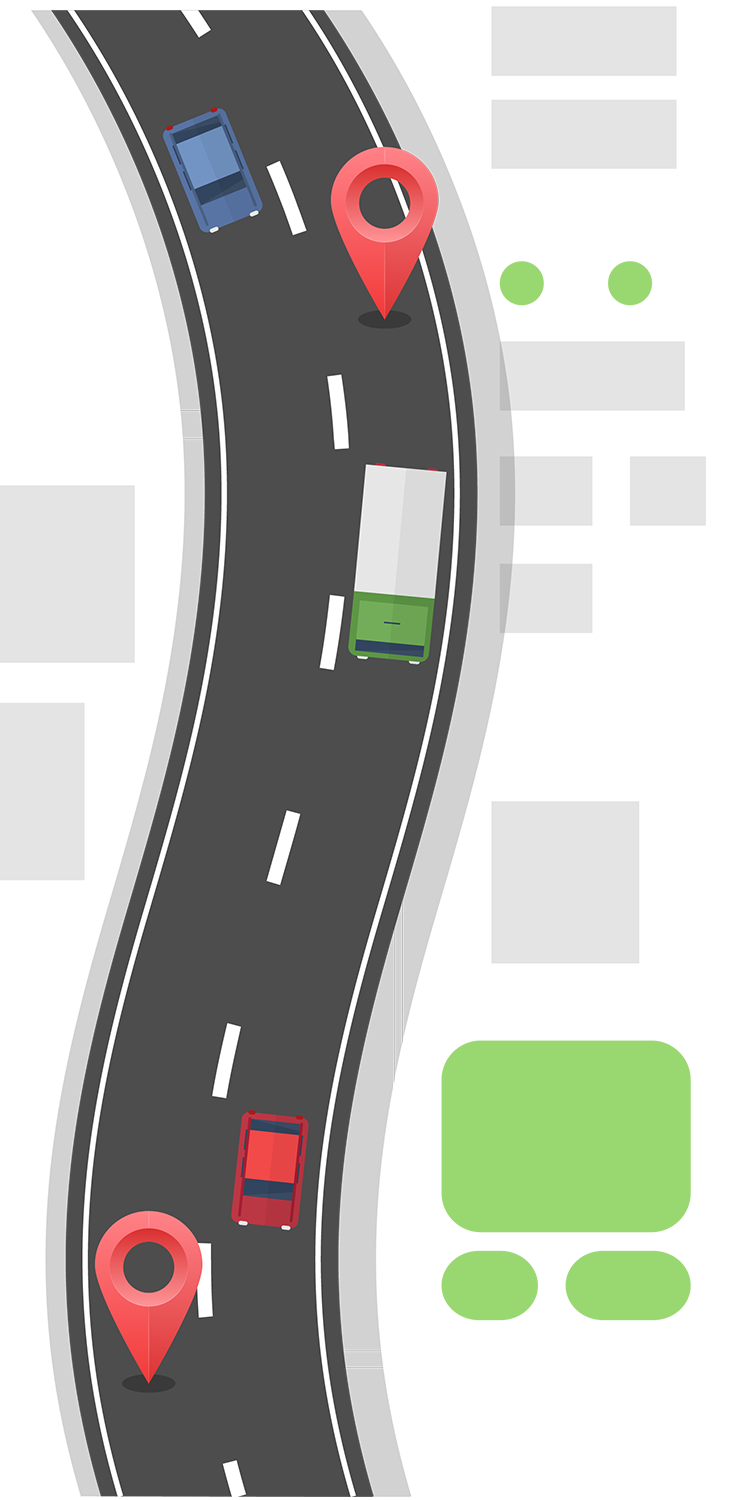 All of these, when done automatically will make the customer service more prompt as well as efficient. This will ultimately lead to higher customer satisfaction, improve customer retention and higher gross profits for your business.
On the other hand, such a tracking system will save lots of admin time and reserve it for other more demanding tasks at hand.
Companies like Amazon, Sephora, Myntra and various such e-commerce sites as well as shipping carriers like FedEx and DHL resort to setting up such a tracking system.
Innovate to Offer a Seamless Interaction Process
On digitizing customer services, your business should make sure to use the right tools to properly facilitate virtual communication with customers.
For example, a live chat tool can be used by the insurance company to reduce the claim approval process. Live chat can also be used to cross-sell services to the customers digitally.
Clearly Defined Service- Level Agreement (SLA)
For digitizing customer services effectively, your business should develop clear service standards that meet the business requirements of the clients.
Your business should incorporate service level agreement in every aspect of your service delivery to ensure clarity between you and your client.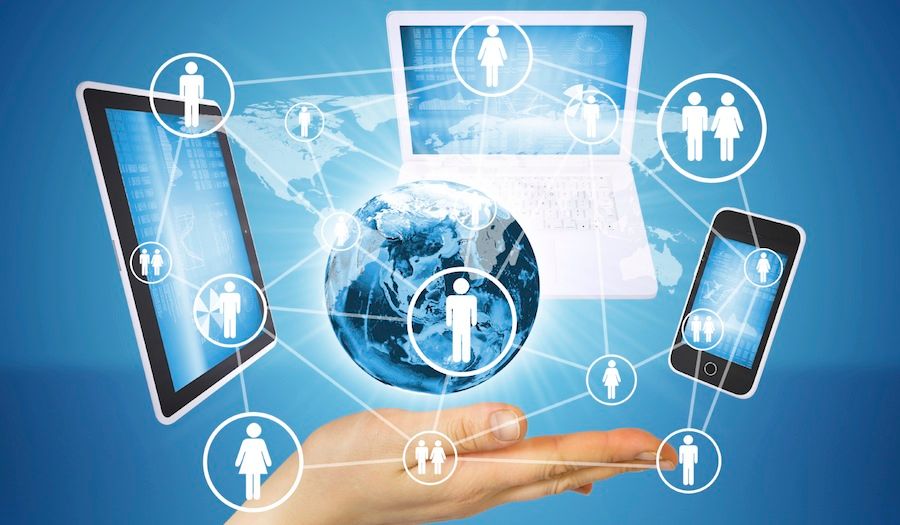 Your clients should be informed of the specific hours during which a support agent would be available for them.
Lastly, you should inform your clients of performance standards like resolution time, minimum response time and other standard customer service metrics for solution delivery.
This will ensure that everything can be measured and monitored and best customer service is delivered each time.Using a proactive customer service method will also help in finding loopholes, which when rectified will increase customer satisfaction and your gross profit.
Digitizing Customer Service in Stages
Digitizing customer service in stages will help you understand your customers as well as the most effective tools to be used for it. It also helps to differentiate between simple cases and complex cases, which requires the method of digitization to be chosen accordingly.
In simple cases, customer service can be digitized using rules-based chat-bots. The question and solution can be mapped out in a decision tree, making it a cost-effective, quickest and easiest intelligent automation to use.
In case of deviation from the question-answer mapping, the issue would be sent to humans right away hence ensuring a limited chance of error. Lastly, your customers would already be familiar with chat-bots, hence requiring no learning from their side.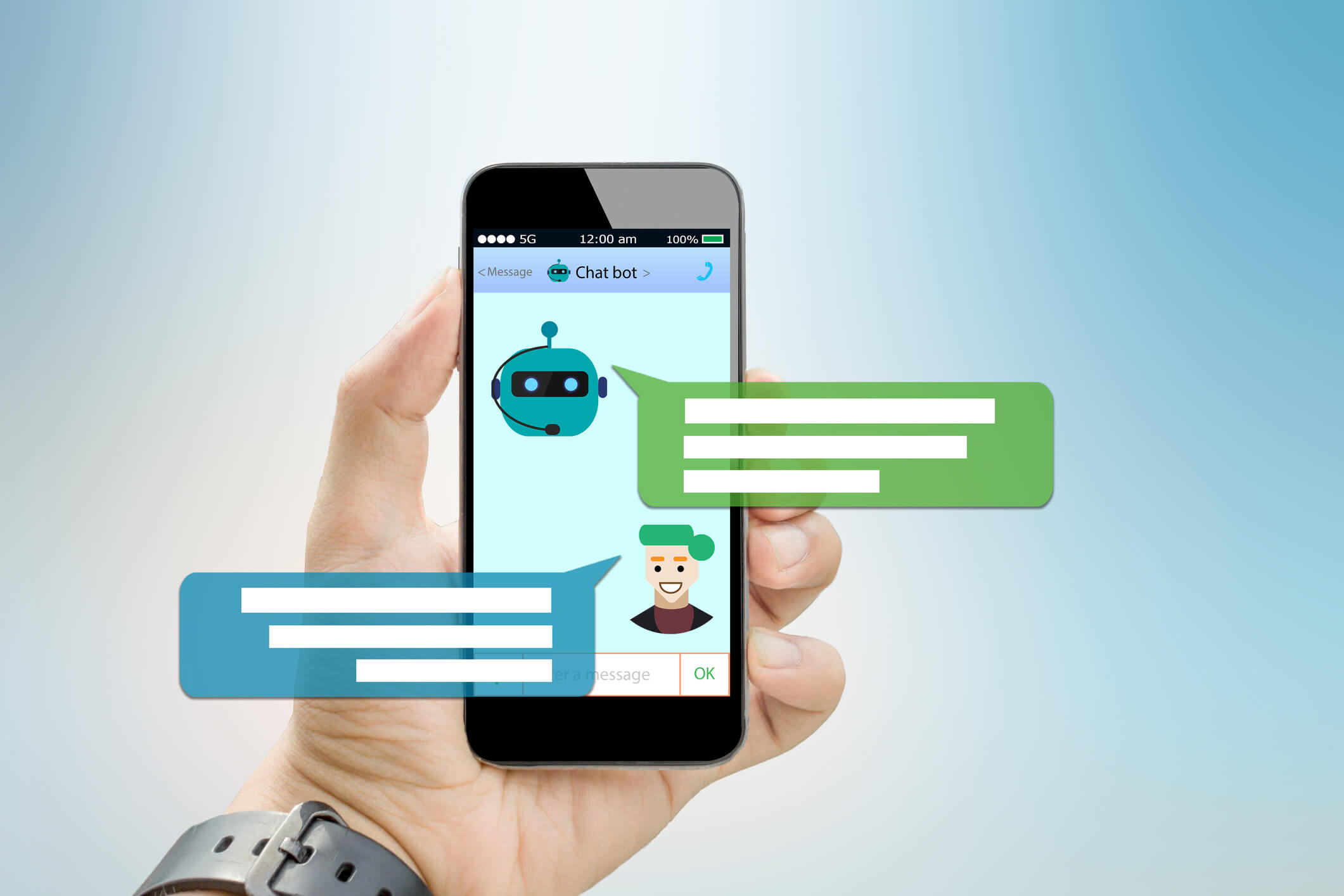 In complex cases, digitizing customer services is made possible by using Artificial Intelligence services for finding and delivering the right answers to the customer service representatives, who then reply to the customers. This helps in the division of workload and therefore more effectiveness and better user experience. Also make sure to optimize the design aspect of your website, and focus it specifically on the trends that follow your particular niche, for example if you own a construction company, you may want to use trends that follow construction company web designs .
Creating a FAQ Channel and Customer Community
One of the other means of digitizing customer service is by putting together a list of frequently asked questions also known as FAQs. Easy, simple and appropriate answers should be provided by each which enables the clients to get answers to simple questions by a simple search. This can be done through SMS, WhatsApp or any other online platform.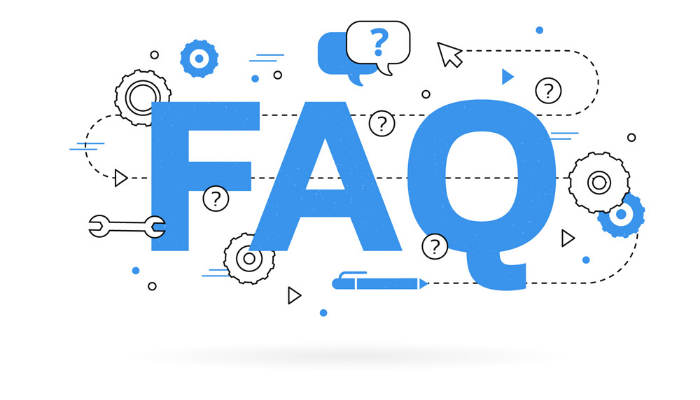 As a business, creating a customer and users community will also lead to digitizing customer services. This will encourage peer learning of your products and services and a community manager as appointed by you will moderate the platform. This will also become one of the best ways to collect customer feedback.
By resorting to these means, your customer service team will get more time to undertake complex tasks and requests.
Customer Relationship Management System
A customer relationship management system, also known as CRM will allow your business to keep a track of all your business activities and the data and information associated with them.
Deskera CRM
Your all-in-one platform for digitizing customer service.
CRM will also track the customer behavior for you and give you analysis based on what your customers are checking out, clicking and the actions taken by them after the first click.
CRM is the final and most important step of digitizing customer service as it will let your business know what is working, what is not working and how to manage these to get maximum customer satisfaction.
How can Deskera CRM Help in Digitizing Customer Service?
Deskera CRM is an easy-to-use, all-in-one platform that will assist you in contact and deal management, sales pipeline, email marketing campaigns, customer support and ticketing management to mention the important ones.

Deskera CRM will ensure proactive customer service with all the tickets stored in one place. These would be categorized based on their priority, assignee and status.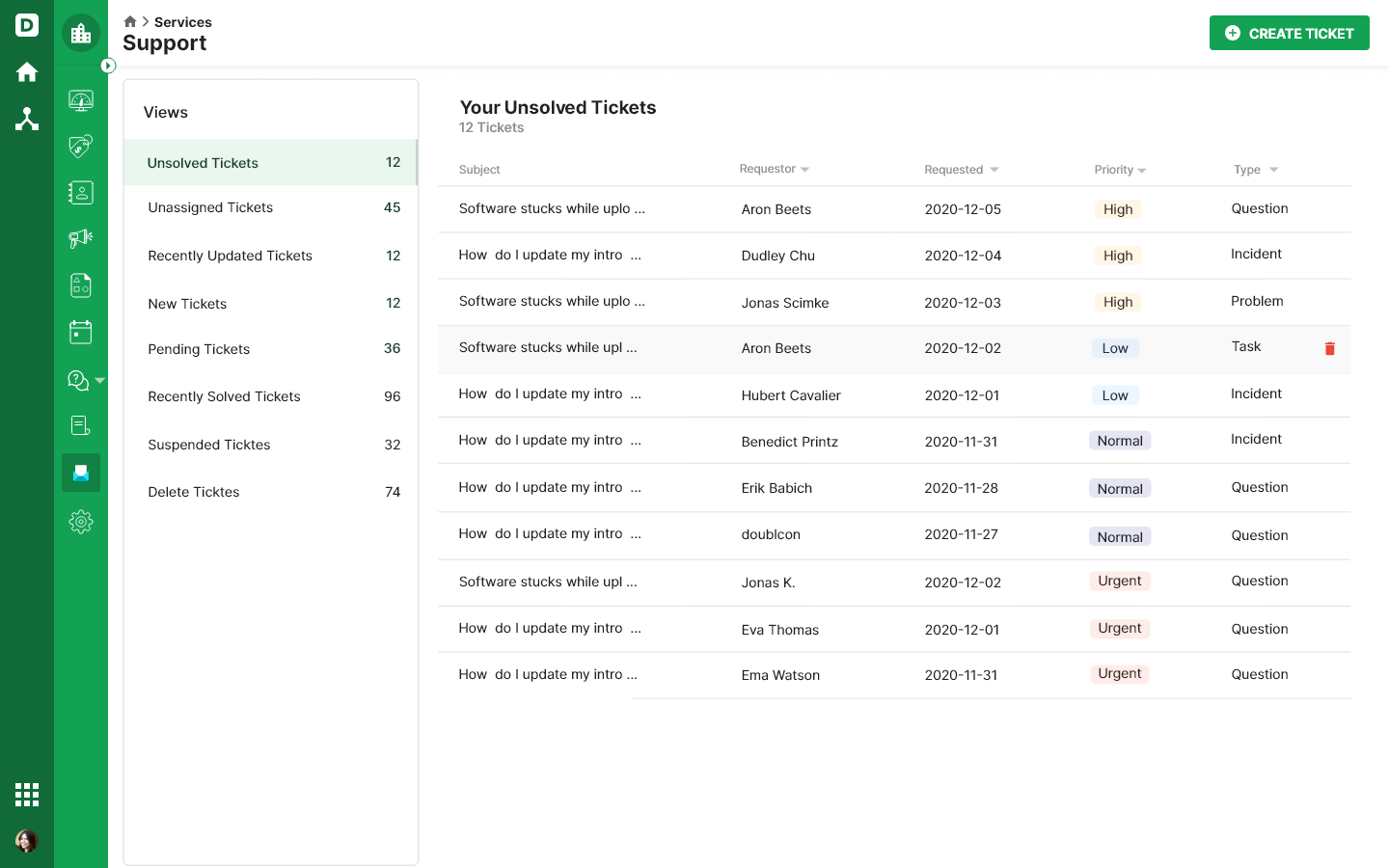 Your business can also connect your customer support email in Deskera to receive and respond to customer issues and queries.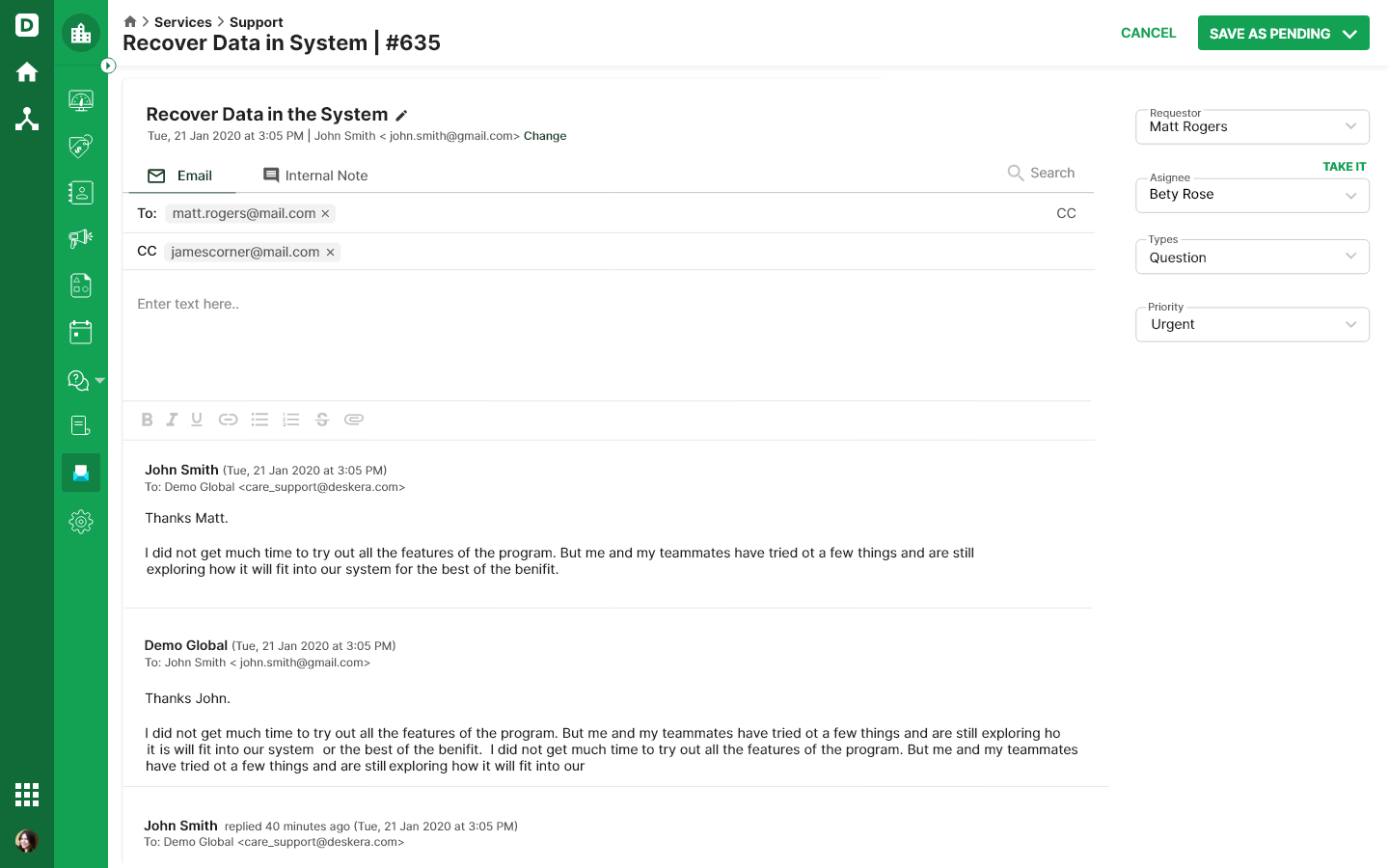 Through Deskera CRM, you can also make a help desk for your customers. The Deskera analytics will help in figuring out the most asked questions. This will reduce the support tickets, empower the customers and help them find their answers through the smart knowledge base created.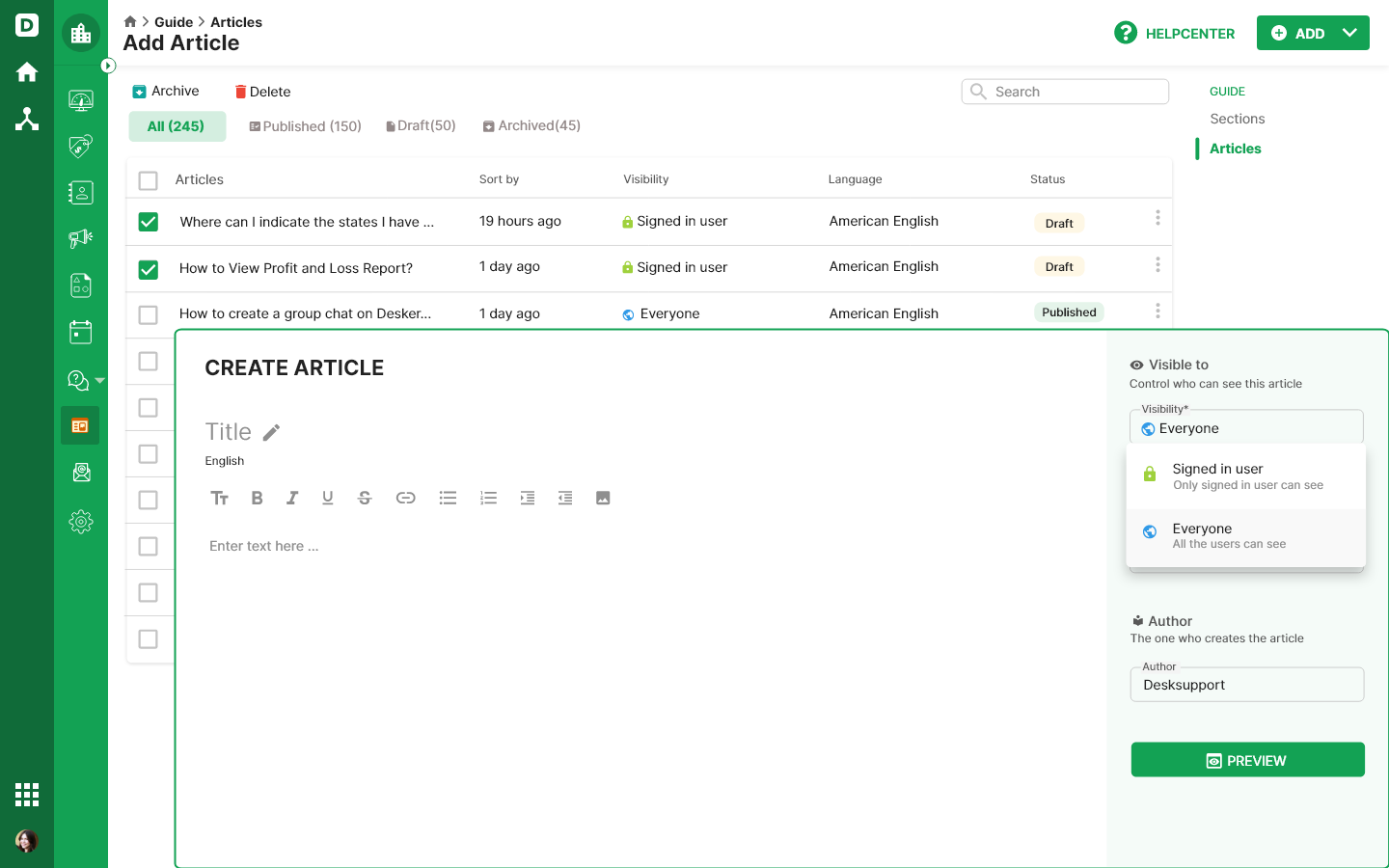 It will make digitizing customer service a smooth transition for you by giving you insights and analysis of what is working and not working. Deskera CRM will also make your support staff more efficient and productive by having all the data on one platform.
Deskera CRM
Your all-in-one platform for digitizing customer service.
Key Takeaways
Customers are the key to a business's success and if you do not make their life easier, you will lose them. Quicker and more efficient customer service and support is the key to retaining customers. This can be achieved by digitizing customer service in these 9 ways:
Live Chats
Unification of Customer Communication Across Various Media
Creating an Interactive and Feedback Based Social Media
Automated Tracking Services
Innovate to Offer a Seamless Interaction Process
Clearly Defined Service- Level Agreement (SLA)
Digitizing Customer Service in Stages
Creating a FAQ Channel and Customer Community
Customer Relationship Management System
The performance of this digitization should be measured using several customer service metrics. Bringing about the necessary changes will lead to you capturing a larger market share.

Related Articles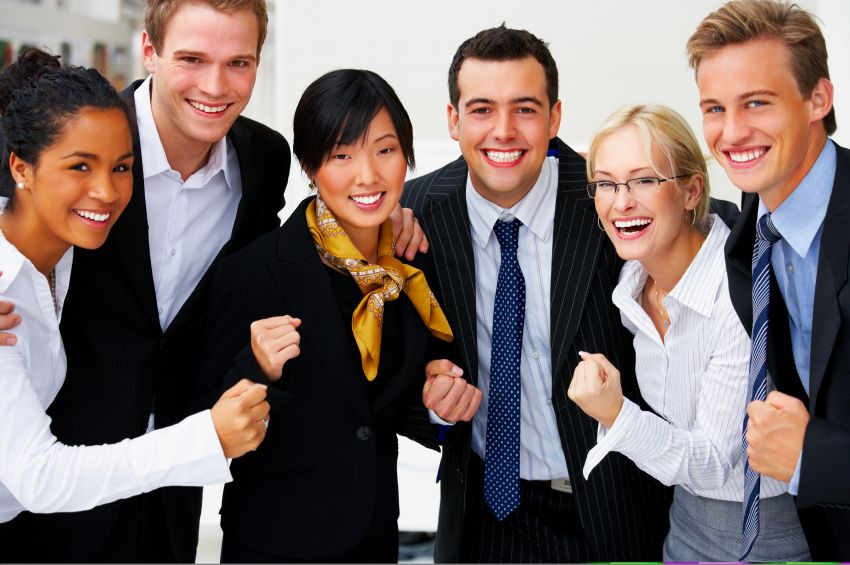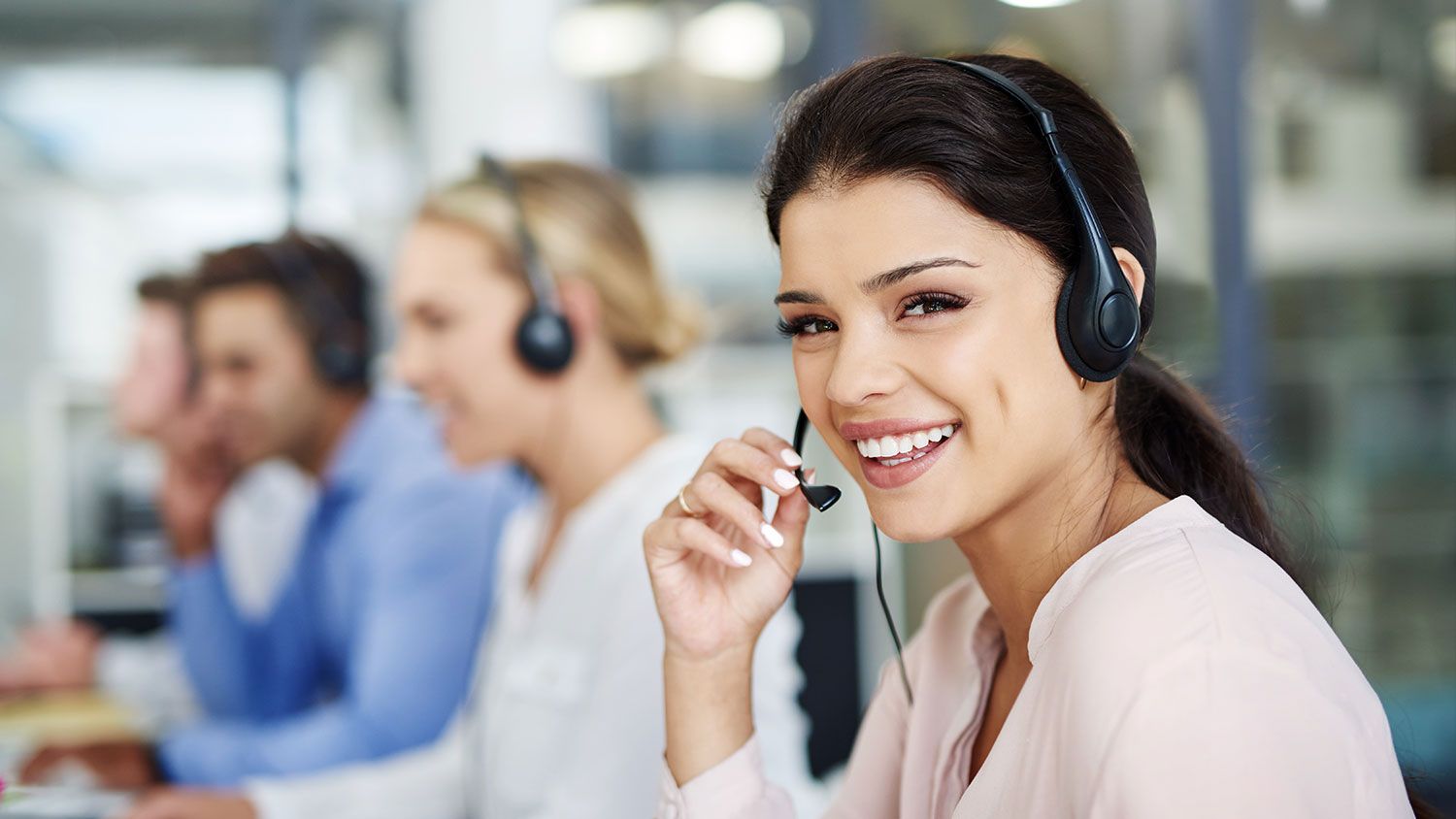 ---
---