Every business wants to attract more sales prospects and leads— that's obvious, isn't it? But the primary concern is figuring out how to make that happen in a world where technology governs everything.
Fortunately, the majority of individuals understand and respect the traditional process and are willing to listen to salespeople. Only 2% of buyers seek to avoid communicating to sellers during their buying process, according to statistics.
Therefore, if you want to be heard and considered, you must target excellent sales prospects in a smart and strategic manner.  In this detailed guide, we will learn all elements associated with Sales Prospects.
We'll look at the following topics in this article:
Understanding Sales Prospects.
Difference between Leads and Prospects.
Importance of Sales Prospecting.
Helpful Tools for Sales Prospects.
Right Technique to Define Ideal Sales Prospects.
7 Proven Tips to Strategically Approach Your Lead Sales Prospects.
Understanding Sales Prospects
Prospecting is the process of going through your list of leads to see which ones you can convert into paying customers. Your sales staff will most likely conduct cold outreach with sales queries with the goal of locating a decision-maker. Different types of outreach techniques, such as email, SMS messaging, cold calls, can be used.
Sales prospecting is more than just cold calling, contrary to popular opinion. It's all about devising ways for identifying prospects who are more likely to become paying customers.
When you start to find and identify prospects at the top of the sales funnel, you'll be doing sales prospecting. Furthermore, you can find out which of these leads are most interested in your product using the correct prospecting tactics.
As these people have high chances to purchase your services or product, they are considered as prospects. Further, these prospects are the ones who eventually turn into sales.
You'll miss out on thousands of high-quality leads if your sales prospecting methods aren't productive enough. These leads will be snatched up by your competitors, who have a strong chance of converting them into paying customers.
As a result, a sales prospecting strategy is vital for your organization's success.
Difference between Leads and Prospects
The majority of us get perplexed by the terms 'leads' and 'prospects.'
Let's discuss them in simple words:
A potential customer who fulfills your ideal customer profile is referred to as a lead. You have their contact information, but they may or may not have demonstrated a desire to learn more about your company, products, or services.
On the other hand, a Prospect is someone who has recognized your products or services and shows interest and engagement with it.
Note that a lead has fewer chances to convert than a sales prospect. Nevertheless, if the lead has been qualified through your sales process, they can be converted into a sales prospect, who has a better chance of becoming a paying customer.
Leads become prospects once they have been qualified. As they go through your pipeline, a sales prospect can turn into an opportunity.
Importance of Sales Prospecting
In sales, prospecting is crucial. Your company won't survive if it doesn't have any sales prospects.
Here are three reasons why it's so important for your business:
1. It allows you to fill your pipeline.
Your company's lifeline is business prospecting. It's one of the most crucial factors in the success of your company. However, your company's salespeople will endure hardships if you don't have a solid plan or strategy in place to fill your pipeline.
With a pipeline, you can see what has been accomplished, how the process is going, and who you're aiming at.
Although the first stage could be daunting, make sure to start small with confidence. Know your target market, create buyer profiles, and stick to your KPIs.
2. It aids in the gathering of competitive intelligence.
Competitive insights are crucial, and there's no better place to gather them than through customer prospecting. Although, it's nearly impossible to become the industry's lone option these days. There is competition everywhere.
And, as much as you'd like to keep your competitors off your radar, you still need to know which brands your prospects are thinking about. Based on the input you receive from your prospects, you'll know just how to market your products and services.
Furthermore, you may inform them of the disadvantages and benefits of choosing the competitor, but you must never disparage them.
3. It boosts efficiency.
Your overall productivity will increase if you hire a B2B recruiting staff. Because your sales team already knows the people who are most likely to convert, they can focus on the accounts that matter. They'd make more phone calls, send more emails, and so on.
If they know a person fits the ideal customer profile, they will be more eager to engage him or her.
Helpful Tools for Sales Prospects
Advanced technology provides a significant benefit in terms of efficiently organizing and streamlining work. We've compiled a list of the finest sales prospecting tools to help you improve your productivity and save time. Let's check them:
1. Google Alerts
Google Alerts is a suitable technique for receiving news based on keywords. You may set up alerts for any keywords and choose from a variety of intervals, such as daily, weekly, or monthly. After that, you'll get an email notification with the latest insider news on that subject.
This can be beneficial to prospects in a variety of ways:
News about the prospects' firm could have an impact on how you approach businesses.
Alerts about industry developments or breaking news to keep you informed.
Merger and acquisition announcements that may have an influence on the firms you target.
You can use these insights to write better emails that are directly related to the prospect's new challenges.
2. Crystal Knows
Crystal Knows is a service company, which provides buyers' motivations, preferences, and personalities. The application analyses LinkedIn profiles and employs AI to create behavior profiles based on DISC (Dominance, Influence, Stability, and Consciousness).
You download the app and then go to a LinkedIn page to use it. It includes advice on how to communicate with prospects, as well as email ideas to capture their attention.
Moreover, it's also a terrific way to prepare for meetings because the personality assessment helps you understand why and how people buy. You can even make a personality comparison with them. It works as a magical crystal ball for gaining insight into shopper motivations and behavior.
3. Crunchbase
Crunchbase is a must-have resource for anyone looking to engage with startups. Furthermore, you can access information on these companies in minutes, not hours, credit goes to powerful search features.
Furthermore, you can also track purchase signals or trigger events to ensure that your outreach is timely. Connect it to your CRM to have your findings instantly synced.
4. Statista
Statista is a website that provides more than simply market and consumer information. There's also a feature called Company DB. The free edition of the app provides basic information about a company, such as the number of employees and income.
If these metrics are relevant to your defined market, you can use this tool to filter out organizations that do not meet those criteria. You can get more information if you upgrade to the premium version.
5. Datanyze
Sales prospecting has an ethical component, which involves how you obtain your data. Purchasing lists from list farms can be appealing to businesses. The sources of their statistics are frequently ambiguous and, in most cases, erroneous. Furthermore, because you have no prior relationships with these individuals, cold emails and phone calls may fall flat.
Datanyze responsibly provides sales professionals with information sources. You may get contact information from publicly available LinkedIn profiles without having to enter it into an application. Also, it helps to save your time by exporting profiles from your browser.
6. Leedfeeder

Every day, hundreds and hundreds of people may visit your website without converting. That makes sense, given that a study of more than 200 B2B buyers found that they consume an average of 13 pieces of content before making a choice, with website content accounting for 70% of that. It would be fantastic to know who is visiting your website and reading your material, and Leedfeeder does exactly that.
The application may be linked to your Google Analytics account to measure and analyze website traffic, as well as reveal the firms that are viewing your site. Further, the technology recognizes visitors and assigns them to a priority list based on their behavior. It then adds corporate and contacts information to this foundational data. The profiles are then uploaded to your CRM.
It's a great method to uncover possibilities that are data-driven. The free version only shows the last three days, whereas the subscription version shows larger time periods.
7. RingLead
The Capture function of RingLead is a Google Chrome extension. Regardless of the website you're on, you click a button to collect information about a prospect. It effortlessly interfaces with a variety of CRMs, saving your team a lot of time by eliminating the need for manual data entry. It's also completely free.
Right Technique to Define Ideal Sales Prospects
Understand this simple fact that— all prospects are different. Following is the list of categories that help to sort out your ideal prospects. Let's analyze:
The first and foremost step to identify your ideal customers is through — gathering relevant data and communicating with your sales reps. Check the following list that aims to discover information for better sales prospecting:
Your ideal prospect will become evident when you comb through all of your previous data and cross-check it with information from your salespeople.
Look into it a little more to see how you may communicate with them in the future:
You now have a clear vision of your ideal prospect and how to engage with them to demonstrate that you are the greatest answer to their concerns.
7 Proven Tips to Strategically Approach your Lead Sales Prospects
Following is the list of best-proven tips that will guide you to strategically approach your leads prospects:
1. Build a Prospect Profile
Although, you will find various methods to successfully prospect. Nevertheless, the primary step is to build a prospect profile.
You cannot simply target any customer who isn't interested in your product. Therefore, building a profile is a necessary step to start the process. Moreover, examining your prior consumers and their journey is an easy method to generate ideal customer profiles.
You'll discover that your high-value clients have similar hobbies, shopping habits, and other characteristics. These common characteristics will become characteristics of your ideal consumer profile.
After that, you may focus your sales prospecting efforts on leads who meet your ideal profile. This will ensure that you reach those potential leads who could be interested in your products or services and are willing to purchase.
In addition, make sure you're not limiting your prospecting efforts by focusing on a specific type of customer.
2. Research and Prioritize Prospects
The next step in sales prospecting is — to do comprehensive research on your prospects. It will further help you to discover if they're a good fit for your products or services. Moreover, this step saves your time as well.
Further, you'll want to see if the prospect fits the industry, company size, demographics of your target buyer personas.
This enables you to rank prospects based on how well they suit your needs and their potential lifetime value. Additionally, try to learn about the prospect's time limits.
While you won't be able to obtain this information on all of your prospects, you'll be able to exclude some who don't have the time or resources to accept your offer.
3. Target the Right Prospects
The most crucial thing you must do is to target the leads who could be interested in your product or service. and, the second aspect is to target those leads with a budget.
There is literally no point to target those with financial constraints. Therefore, when you approach prospects, make sure to note their financial budget in your account and how much they could be willing to meet your pricing requirements.
After you filter and finalize your prospects, focus on putting your efforts on them instead of prospects who could be interested but have no budget.
Next, you can find those prospects who purchase or are interested in those services or products that are similar to yours.
Note this effective technique: Ensure that you are connecting with C-level decision-makers. If you pitch your effective solutions to them, then you might be putting your efforts in the right direction that could offer your positive results.
4. Social Selling Strategy
Check the following statistics:
91% of B2B buyers are now active and involved in social media.
Using social selling tools can increase win rates by 5% and deal size by 35%
84% of senior executives use social media to support purchasing decisions
65% of salespeople who use social selling fill their pipeline.
So, what do you learn about those statistics? Of course, it conveys that social selling efficiently works.
Social selling opens your medium to share relevant content, personal branding, interacting and connecting with potential buyers, and social listening.
All of these elements would be extremely beneficial to your company. It further helps to enhance your brand visibility, showcases your product's or services features and advantages, improves relationships with your buyers and potential leads, and so on.
5. Personalized Emails
Even with technological advancements, one element that remains constant is— Emails.
They're certain amazing methods to build a personal connection with your potential leads or target audience. However, you still have to make sure to take another route to reach your audience. You need to give your sales emails a boost so that they stand out in your receivers' inboxes and stimulate enough interest for them to open them.
Personalizing your emails to develop a more meaningful relationship with your leads is one of the most effective methods to do this.
6. Referral Program
Referrals are a frequently ignored sales prospecting approach. A referral from a friend or relative is worth more than any amount of content marketing. Moreover, Consumers trust recommendations from friends and family 92 percent more than advertisements.
It's a good idea to ask your current customers to refer friends who could be interested in your services. This will help you build a pipeline of business opportunities for further periods.
Rather than going the traditional way of using testimonials and customer evaluations to attract new prospects, you might have your customers spread the word for you. The goal is to make sure your referral program is engaging.
7. Follow Up
Customer Service is the most crucial aspect of the business. Nurturing a lead, on the other hand, is one of the most successful strategies to convert it into a paying customer.
It's fine if you contact a lead and it's evident they're not interested in purchasing. But don't overlook them. Also, try to create a note in your CRM to send them a follow-up email for the next time to re-check with them again.
Avoid sending any generic emails to your lead prospects. To get them to open it, add some value. You may email them a blog piece about their profession or a list of pain problems they've mentioned in past conversations. Also, you can add a current case study from your firm about how you assisted a firm similar to theirs.
If your follow-up emails provide a purchasing signal, the lead may be ready to make a purchase after all.
The purpose of this prospecting strategy is to imprint your product or brand in their mind. It may happen that when they encounter any problem, they could have access to reach you.
How Deskera Can Assist You?
When you are running your own business, there are tons of duties and responsibilities that you have to fulfill. Using the Deskera CRM system, you can manage your contacts, leads and sales team. You can use the CRM system to manage all customer data and manage your leads and deals.
Doing so will help you to save the time taken in transferring customer data between the different systems. It will also assist you with real-time updates about your business like cash flow status, customer satisfaction, inventory management, sales, purchases, purchase orders, customer tickets, customer satisfaction, managing leads, revenues, profit, and loss statements, and balance sheets.
Moreover, it would also help in integrating sales methodology across different platforms onto one system so that you have a consolidated list for email campaigns, leads management, and sales pipeline to mention a few.
It will also help you to sync between your orders, payments, taxes, refunds, product variants, sending out invoices and reminders, facilitating invoice management, and even undertaking follow-ups and advertisement campaigns.
Such a consolidated platform will help you to improve your sales through building effective sales compensation plans and also facilitate faster and well-informed decision-making. It will help you in strengthening your opportunities and being braced for the threats.
Deskera books and Deskera CRM will also be able to ensure the highest customer satisfaction and thereby an increase in net revenues and net profits.
Try Deskera For Your Business Today
Sign Up For Free Trial
Final Takeaways
We have composed the crucial points for your reference. Let's learn them:
Prospecting is the process of going through your list of leads to see which ones you can convert into paying customers.
A lead is a potential customer who has a need that your organization can fill.
A Prospect is a Lead who also recognizes the need and has a strong desire to fix it right away.
The first and foremost step to identify your ideal customers is through — gathering relevant data and communicating with your sales reps.
The primary step is to build a prospect profile.
The next step in sales prospecting is — to do comprehensive research on your prospects.
You can find those prospects who purchase or are interested in those services or products that are similar to yours.
It's a good idea to ask your current customers to refer friends who could be interested in your services.
If your follow-up emails provide a purchasing signal, the lead may be ready to make a purchase after all
Related Articles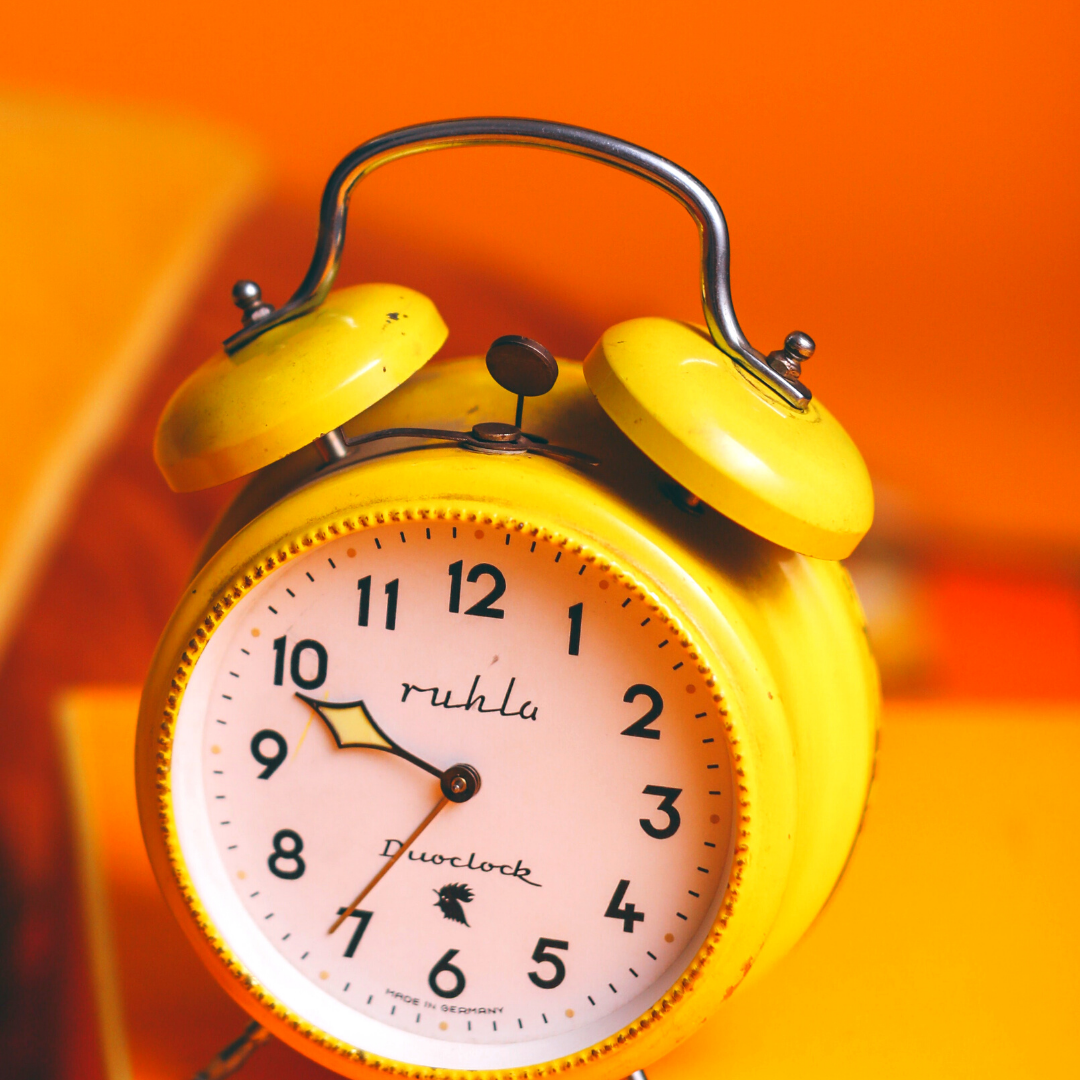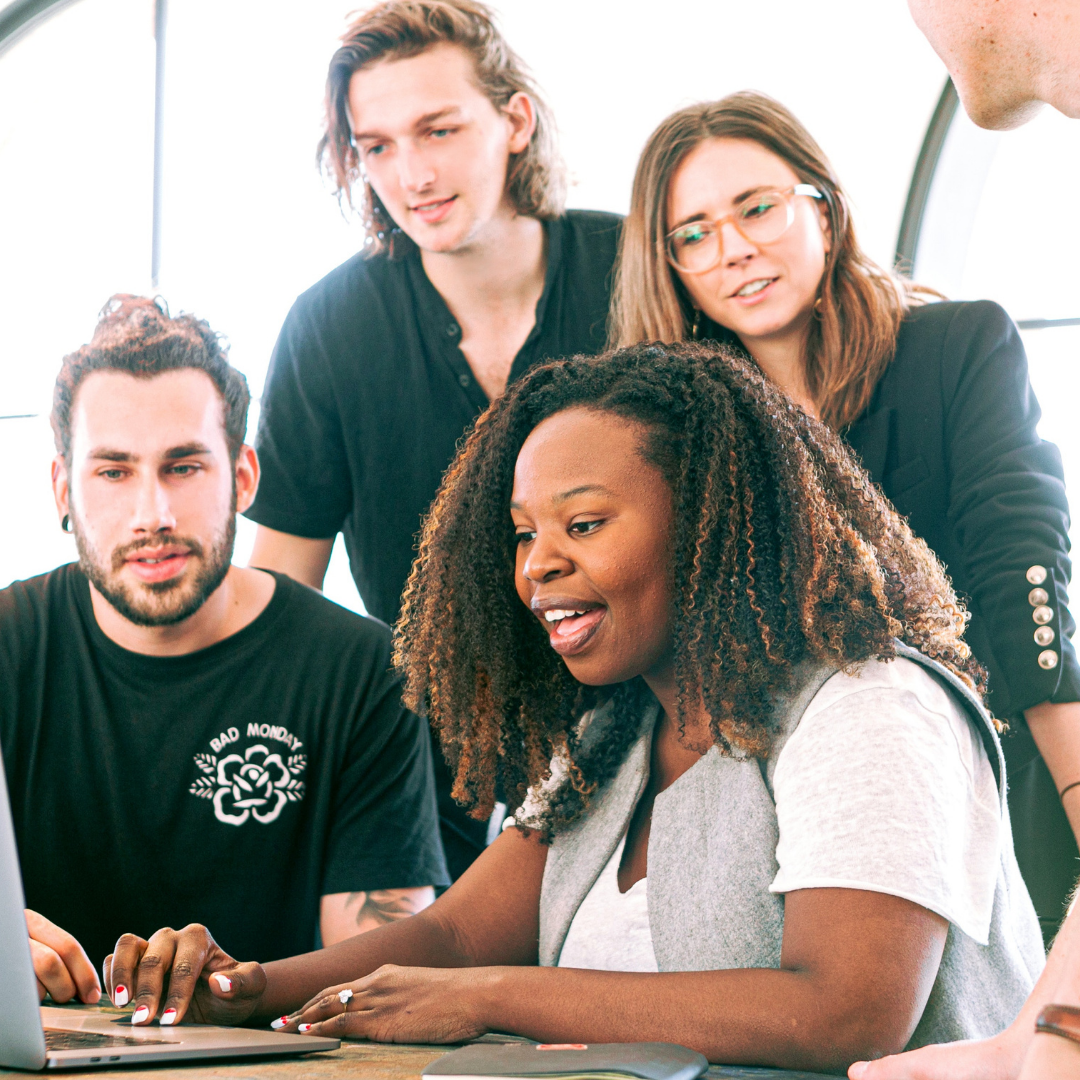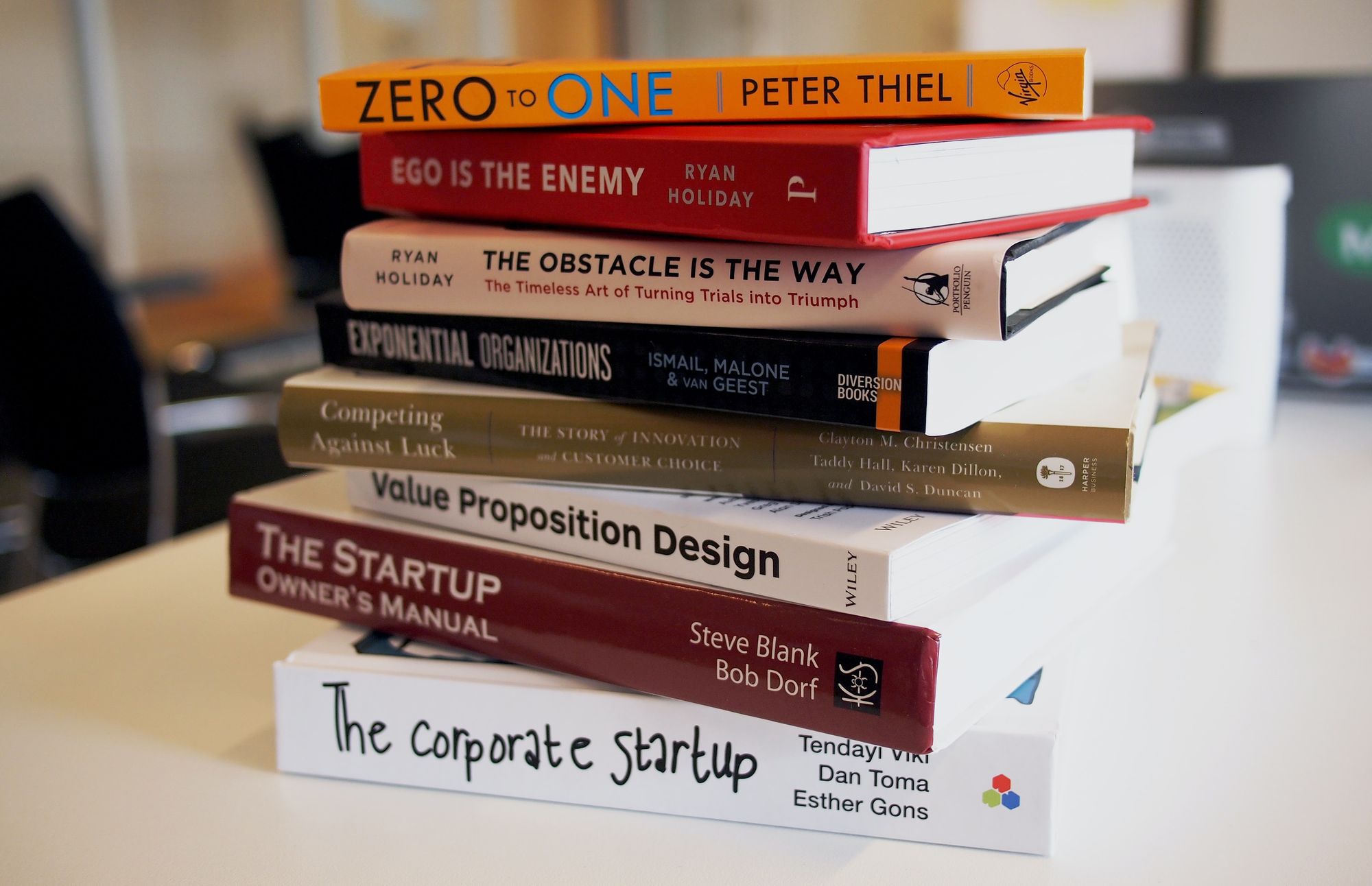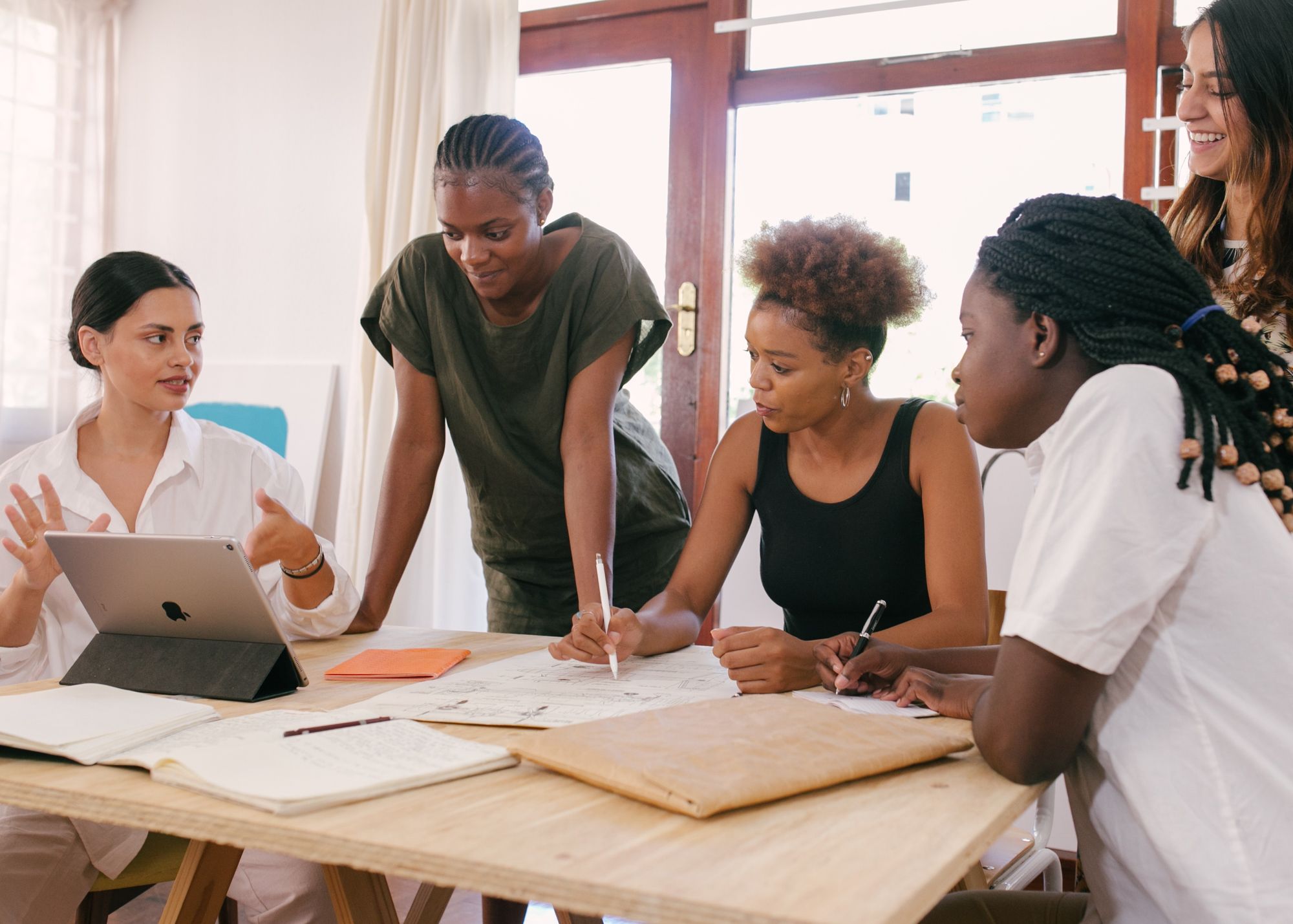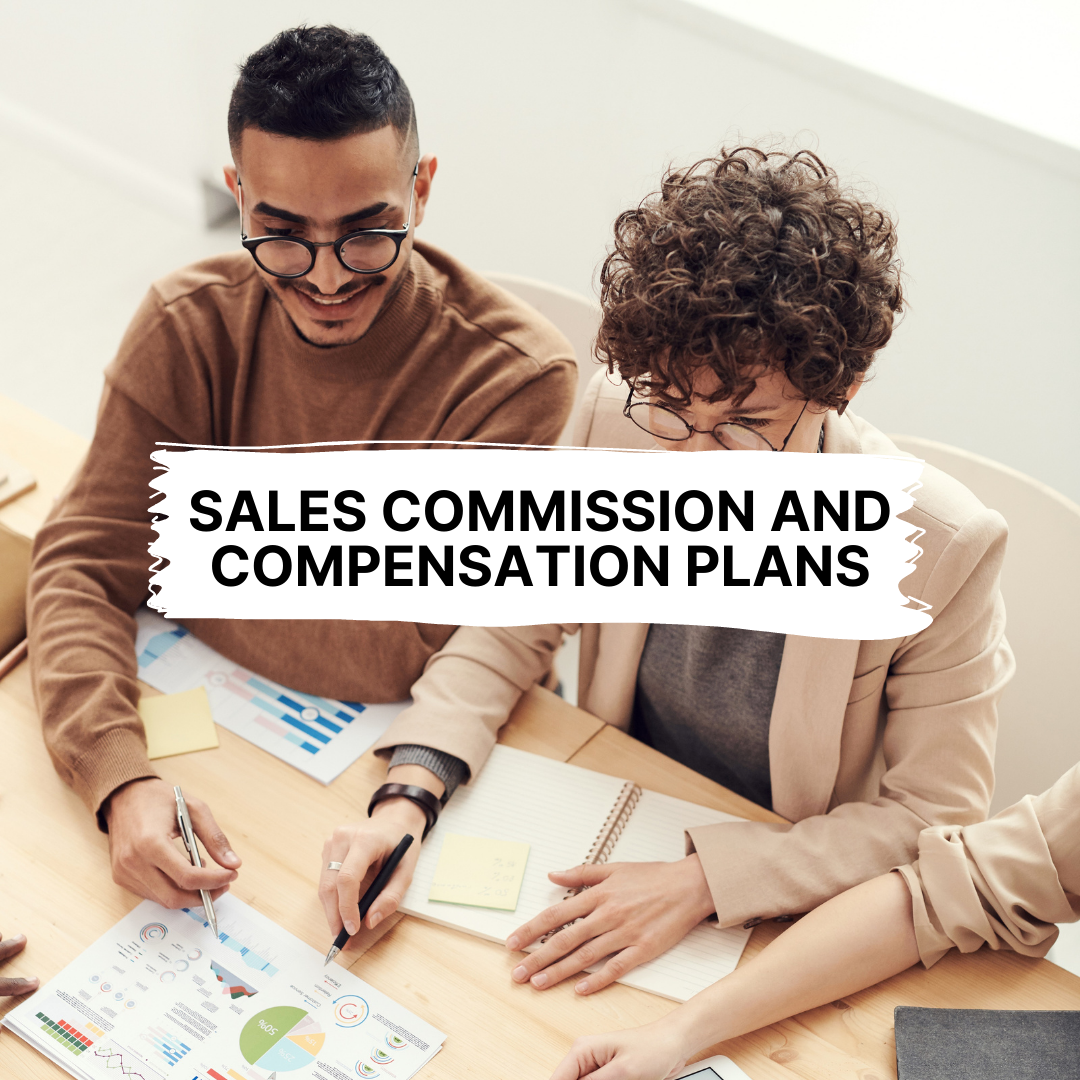 ---
---