"Challengers aren't so much world-class investigators as they are world-class teachers. They win not by understanding their customers' world as well as the customers know it themselves, but by actually knowing their customers' world better than their customers know it themselves, teaching them what they don't know but should." ~ Quote from Challenger Sales Book.
In this transforming world of continuously evolving customer buying behavior, your techniques and approach for sales must transform as well. For that, we have 'The Challenger Sales Model.'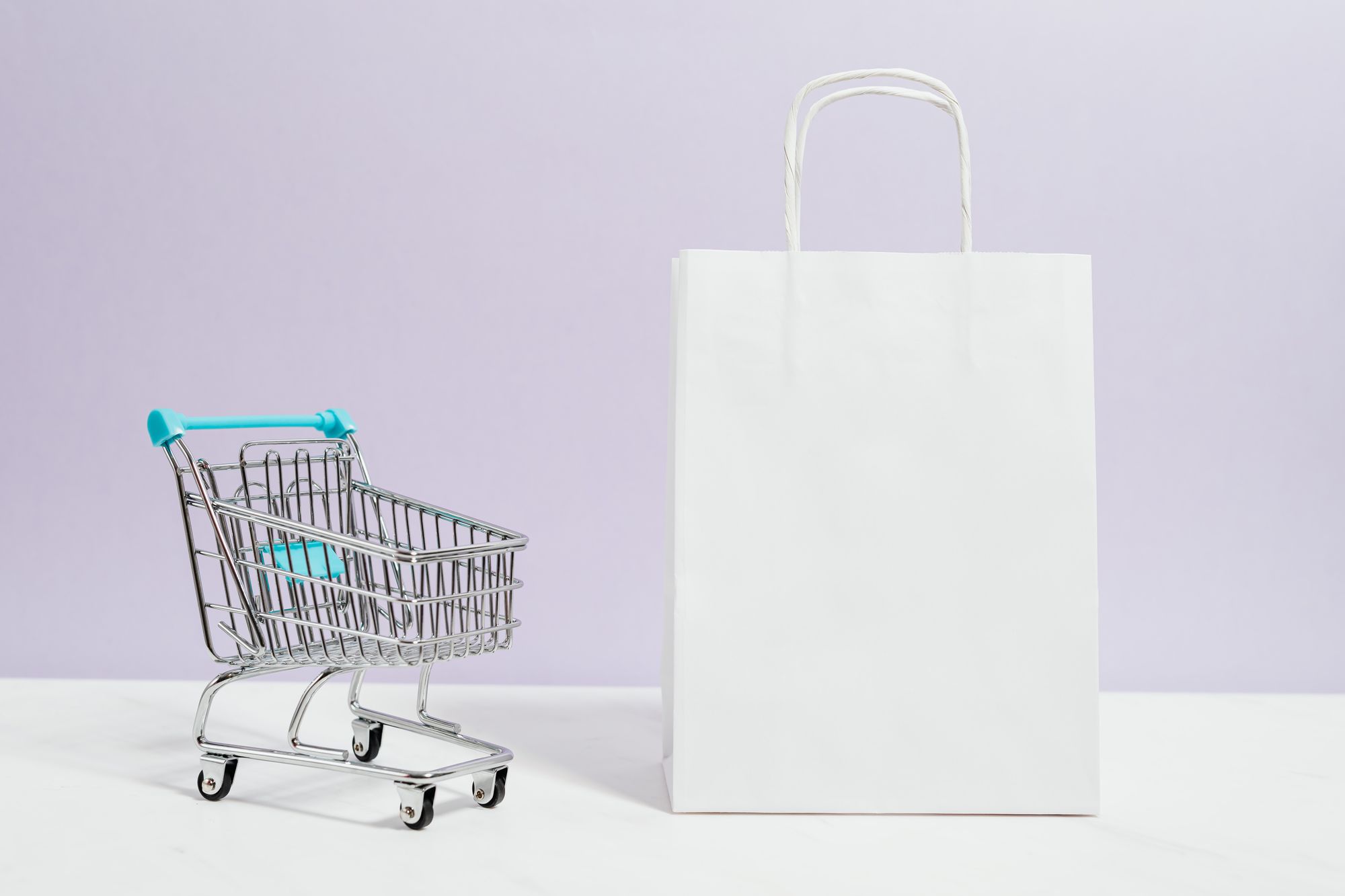 It's a sales practice that motivates challenger sales reps to emulate specific high-performing salespeople, or challengers, in their sales operations.
Furthermore, this entails informing prospects about their circumstances, adapting their communication to the needs of specific prospects, and taking control of a transaction.
Without any further ado, let's understand the Challenger Sales Model and related aspects. In this guide, we'll discuss these contents:
What is the Challenger Sales Model?
Understanding the term 'Challenger'
Challenger Sales Model: T-T-T Process
Challenger Sales Model Summary
Challenger Sales Model: Pros and Cons
Example of Applying the Challenger Sale Model
5 Methods to Adopt Challenger Sales Methodology
Method 1: The Warm-Up
Method 2: Conversation Reframing
Method 3: Using Emotions
Method 4: The Value Proposition
Method 5: The Product
Who Can Utilize Challenger Sales Model?
What is the Challenger Sales Model?
Matthew Dixon and Brent Adamson published the book "The Challenger Sale: How To Take Control of the Customer Conversation" in 2011, they coined the phrase "Challenger Sales."
The Challenger sales model and methodology are based on a sales process that emphasizes teaching, customizing, and controlling the sales experience.
Dixon and Adamson suggest that with the correct training and sales tools, salespeople can take charge of any customer conversation using the Challenger sales model.
Understanding the term 'Challenger'
At first, we need to understand what exactly the 'Challenger' word portrays before we explore the challenger sales methodology.
According to the author's study, it is suggested that every sales representative around the globe comes under one of five distinct profiles, while all of these types of representatives can deliver average sales performance, only one-the Challenger delivers consistently high performance.
Let's discuss these types:
Furthermore, research suggests that relationship builders are less likely to be star performers. In contrast, Challenger comes out as the top performer.
Over the last ten years, the conventional ways of selling products or services by building relationships turns out to be less effective. Simply put, building relationships to grow sales have become decoupled.
However, if a salesperson offers new ideas and perspectives to customers that help them with innovative solutions. Then, the salesperson automatically earns the right to have a relationship with customers, which further enhances customer value.
Challenger Sales Model: T-T-T Process
The assertive qualities of challenger reps are used to demonstrate three distinct attributes and skills.
T-T-T conveys Teach-Tailor-Take Control.
Let's discuss each segment in detail:
Challenger Sales Model Summary
"Nowadays, it is important to know exactly how you sell your services rather than what you sell."
The sales processes that support today's products and services are becoming increasingly sophisticated.
Furthermore, because of technological advancements, clients now have online access to all information. Nowadays, customers do not rely on anyone to obtain accurate and relevant information along with its user's experiences.
Moreover, customers already have a strong idea or notion of what they want before the salesperson could represent their ideas or perspective.
In this complicated sales process, businesses might benefit from the Challenger sales approach. For a better understanding, look at the statistics below.
Adamson and Dixon discovered the following in their research:
A Challenger style was utilized by 40% of high-performing salespeople.
A Challenger strategy was more than twice as likely as any other technique to be used by high performers.
More than half of all top achievers in complicated sales fit the challenger profile.
Only 7% of high achievers used a relationship-building strategy, which was the lowest-performing profile.
The above-mentioned data suggests that the achievement of a certain sales approach is directly rely on the customer's buying experience.
Consequently, companies may enable their top-performing salespeople to finish even the most challenging deals in their funnel by implementing a Challenger sales strategy.
Challenger Sales Model: Pros and Cons
There are various benefits to using the challenger sales model inside your sales team. However, there are few demerits associated with it as well.
While salespeople that employ the Challenger sales style can assist push sales through constructive stress, the method isn't as effective for average reps or products with a short sales cycle. Nevertheless, it could be a good idea to start with this sales strategy when training your top achievers.
In addition, before choosing whether the Challenger sales process is a good fit for their client, your qualified reps should examine their prospect's needs and background.
Example of Applying the Challenger Sales Model
Check the following short example to understand Challenger sales methodology how it works:
You'll be able to pinpoint the source of the problem and provide the most effective solution your product has to offer.
5 Methods to Adopt Challenger Sales Methodology
Rather than creating a relationship with prospects, the Challenger sales style focuses on training them.
Your salespeople must be able to take charge of the transaction and persuade customers to make purchases. Furthermore, it helps to alleviate prospects' concerns by demonstrating what will happen if they do nothing.
Also, it boosts their hopes by framing your product as the answer to these worrisome possibilities. The prospect is eager to buy your product at the end of this emotional provoking.
Implementing the methodology can be done in five steps:
Method 1: The Warm-up
Using cognitive-communication skills, the first step in the Challenger sales process is to establish credibility with prospects. It's imperative that your sales professionals demonstrate to their prospects that they understand their problems. To accomplish so, your reps must conduct extensive research and investigation into the prospect's pain spots, issues, and requirements.
Unlike other sales techniques that require reps to discuss what your product performs, the Challenger sales strategy requires reps to discuss their prospects' needs. At this point, your product should never be mentioned; instead, the entire conversation should be focused on the prospect's problem.
Moreover, Challenger Sales Reps should:
Demonstrate to prospects why they're contacting you: Discuss common challenges that the prospect may be facing to demonstrate that they are aware of and can empathize with them.

Demonstrate their expertise: Demonstrate that they have the relevant experience to comprehend their prospect's issues and challenges.

Arouse their curiosity: Introduce any relevant facts or studies that can arouse interest in the subject.

Interact with your audience: Use images and interactive information to engage the prospect in the conversation and find important pain areas.
At this point, sales staff should aim for nothing more than a thought-provoking chat with their prospect. The preparation put in during these early interactions helps to establish the platform for future sales.
Method 2:  Conversation Reframing
During the warm-up, the prospect may have stated that finding clients is their biggest challenge or that their marketing expenses are excessive. The next stage is to identify the source of the prospect's challenges and reframe them as possibilities for growth.
Once the sales agent delves a little deeper, they can start to dispel any misunderstandings the prospect may have about how they will fix their concerns.
Moreover, the rep should gradually adjust the conversation instead of forcing ideas or perspective into debate. Further, the sales professional needs to effectively offer solutions to customers problems.
They can begin to reframe the debate around better alternatives after pressing the prospect to accept this, even if just hypothetically at this stage. They can accomplish this by:
Maintaining focus: Address the issues raised by the prospect in step 1 and restate your understanding, knowledge, and expertise.

Surprising the prospect in terms of their misunderstandings: Encourage them to refocus their attention from how they thought they might solve their problem to new and more effective approaches.

Taking a confident approach to the problem: Turning the subject around in this way necessitates a certain level of bravery and assurance, which is a necessary character quality in the finest salesperson. The prospect will have more faith in the rep's ability to propose alternate alternatives if they are confident and approachable.

Ultimately, all the salesperson should be aiming to do is pique the prospect's interest and inspire them to think in new ways.
Method 3: Using Emotions
"No matter how good your product is or how many features it has, emotions will still play a key role in B2B sales. Up to 95% of our decision-making is subconscious and usually driven by our emotional reaction." ~ Professor Gerald Zaltman
The more a prospect can relate to a product on a personal level, the more likely they are to purchase it.
Presenting prospects with relatable customer experiences is a terrific method to encourage them to perceive personal value. By sharing stories of previous customers with similar issues would help. As it will help prospects to imagine themselves as the main character and feel more connected to your product.
And by demonstrating to the prospect how other customers have profited from a new solution, you're compelling them to consider how they might benefit as well.
However, it's tougher for a prospect to return to their previous habits of thinking once they realize that an alternative option could, in fact, fix their problem.
Reps may now take the emotional rollercoaster one step further by showing prospects what will happen if they do not shift their mindset.
They can accomplish this by:

Storytelling: Storytelling will have an emotional impact. Reps should tell a scenario that depicts what will happen if their prospect continues on his or her current course. By addressing their prospect's pain areas, obstacles, and failed solutions, they should make the story relatable.

Making use of customer stories: Substitute real-life success stories for the imagined unhappy conclusion. Case studies of persons who have overcome their problems with these alternate ways should be included in the stories.
Sales agents should use photos to tell a story during a sales pitch or presentation—or even when sharing it on social media—because pictures stick in people's minds better than words.
Researching: Now is the opportunity to share relevant information in a way that resonates with the prospect's worries and goals. Now, reps should back up their claims with statistics as soon as the prospect imagines himself using a new solution.
At this stage, all of the hard efforts start to pay off. When implemented properly, then it is practically impossible for a prospect to see the advantages of continuing down the same path as earlier.
Method 4: The Value Proposition
It's now time to demonstrate to the prospect and any stakeholders the advantages of following the new path laid out before them.
Reps should not promote your product during the early stage. Instead, they should concentrate on demonstrating to the prospect that their problem is simple to address.
Check how Reps can frame these pointers in a variety of methods:
Reps told a tale with a bad conclusion in the previous round, therefore they had to paint a vision of a bright future. They should now tell the other side of the tale to show their prospect what the future will be like if they take action.

Concentrating solely on solutions and nothing else. The prospect must begin to connect the links on his or her own.

Reps should take the time to explain anything unclear to the prospect. If necessary, they can assist the prospect in connecting the dots.
The ultimate goal of this stage is to educate and inform prospects about your services or products. In addition, it also conveys the idea to customers on how their concern could be resolved. And, interestingly, it is done without even mentioning your services or product.
Method 5: The Product
The hard work has been completed. Reps have reframed the prospect's issue, won their trust and presented a way to fix it. All that's left for reps to do now is fill in the blanks and demonstrate to their prospects that they have the exact solution.
Because the sales rep is already driving the conversation with challenger sales from the beginning, this final step should be smooth and quick if salespeople follow all of the steps in the process correctly.
Depending on what you're offering, they'll introduce your goods in a different way. Further, reps may offer a demo to their prospects if your company is a SaaS product. If you're a web development firm, reps may give you a full rundown of what working with your clients entails.
Who Can Utilize Challenger Sales Model?
Using the Challenger sales strategy necessitates having sufficient knowledge to tell customers what they require.
Small enterprises that use their sales calls for research and development will not benefit from this strategy. In complicated B2B sales situations, the sales model shines.
Finally, without the appropriate expenditures, the Challenger sales process will fail.
How Deskera Can Assist You?
When you are running your own business, there are tons of duties and responsibilities that you have to fulfill. Moreover, it is important to focus on your existing and potential customers. Your time is essential and has to be saved at all costs to develop your business further. This can be ensured by implementing the Challenger Sales Model with the Deskera system.
Doing so will help you to save the time taken in transferring customer data between the different systems. It will also assist you with real-time updates about your business like cash flow status, customer satisfaction, inventory management, sales, purchases, purchase orders, customer tickets, customer satisfaction, managing leads, revenues, profit, and loss statements, and balance sheets.
Moreover, it would also help in integrating sales methodology across different platforms onto one system so that you have a consolidated list for email campaigns, leads management, and sales pipeline to mention a few.
It will also help you to sync between your orders, payments, taxes, refunds, product variants, sending out invoices and reminders, facilitating invoice management, and even undertaking follow-ups and advertisement campaigns.
Such a consolidated platform will help you to improve your sales through building the Challenger Sales Model and also facilitates faster and well-informed decision-making. It will help you in strengthening your opportunities and being braced for the threats.
Deskera books and Deskera CRM will also be able to ensure the highest customer satisfaction and thereby an increase in net revenues and net profits.
Try Deskera Books Today
Sign Up For Free Trial
Final Takeaways
As we have reached the final section of this comprehensive guide. Let's note the crucial points of this guide. It includes:
It is a sales methodology that encourages reps to follow in the footsteps of specific high-performing salespeople, or 'challengers,' in their sales operations.
T-T-T conveys Teach-Tailor-Take Control.
The Challenger sales model and methodology are based on a sales process that emphasizes teaching, customizing, and controlling the sales experience.
Challenger brings a fresh perspective to your prospect and isn't afraid to talk about money. You know what makes them valuable, and you use that knowledge to make an irresistible pitch — and to gently pressurize them.
Using cognitive-communication skills, the first step in the Challenger sales process is to establish credibility with prospects.
Companies may enable their top-performing salespeople to finish even the most challenging deals in their funnel by implementing a Challenger sales strategy.
Reps should not promote your product during the early stage. Instead, they should concentrate on demonstrating to the prospect that their problem is simple to address.
The salesperson educates or informs the prospect about a larger issue or concept.
The salesperson takes command of the conversation and presents his solution to the prospect at the appropriate time.
Small enterprises that use their sales calls for research and development will not benefit from this strategy. In complicated B2B sales situations, the sales model shines
Related Articles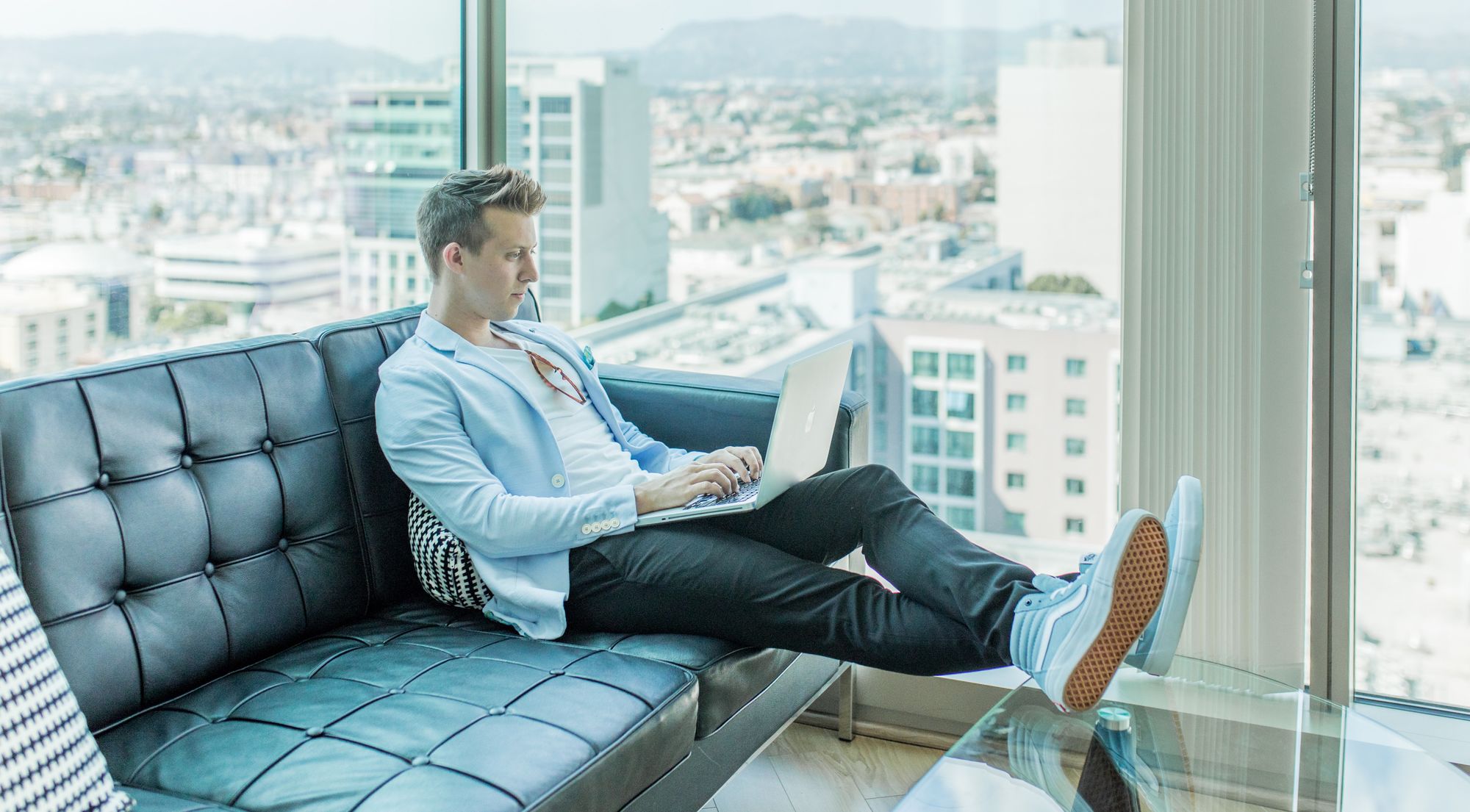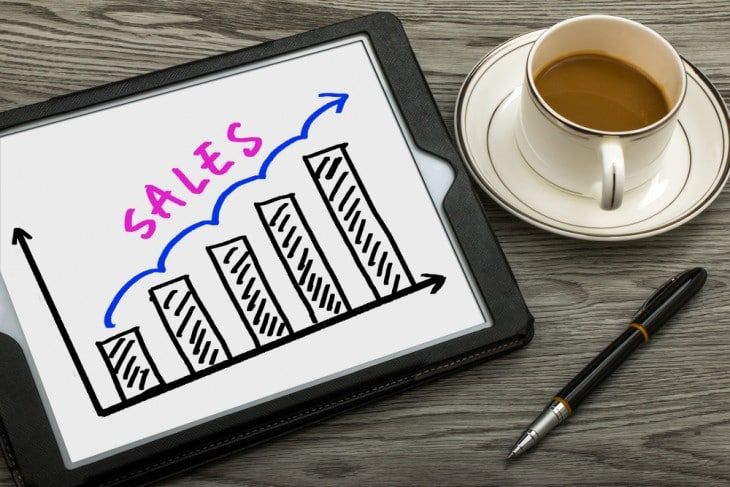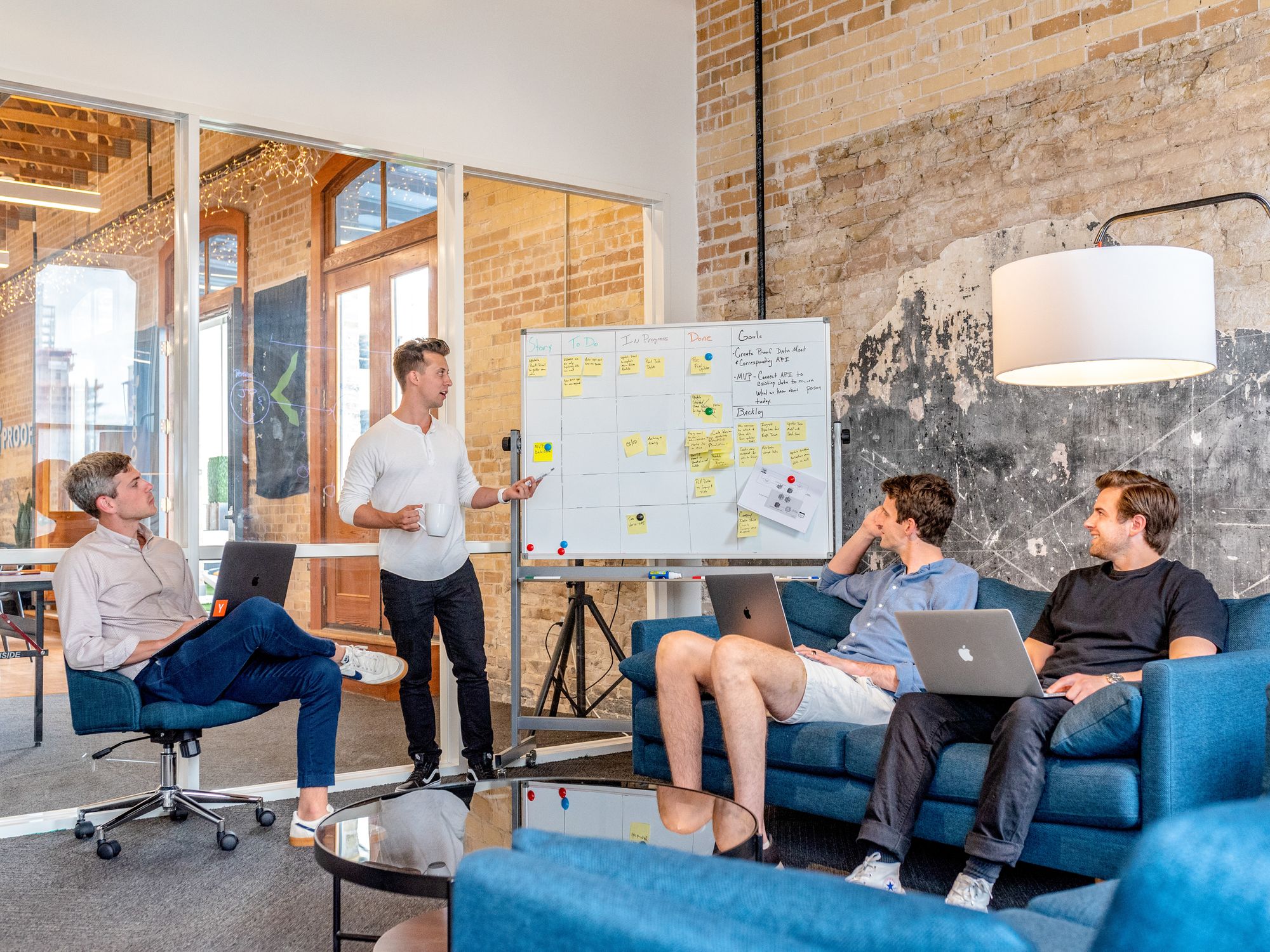 ---
---