Marketing is a field that is constantly evolving. Existing conceptions are analyzed and re-envisioned to reflect contemporary economic and social changes. Newer ideas develop as a result of technological advancements and marketing research.
When we talk about types of marketing, the initial thought process includes Digital marketing, an umbrella word for many types that we will talk about later. But to start with, digital marketing sounds like a modern-day concept. However, it has existed since the 1990s.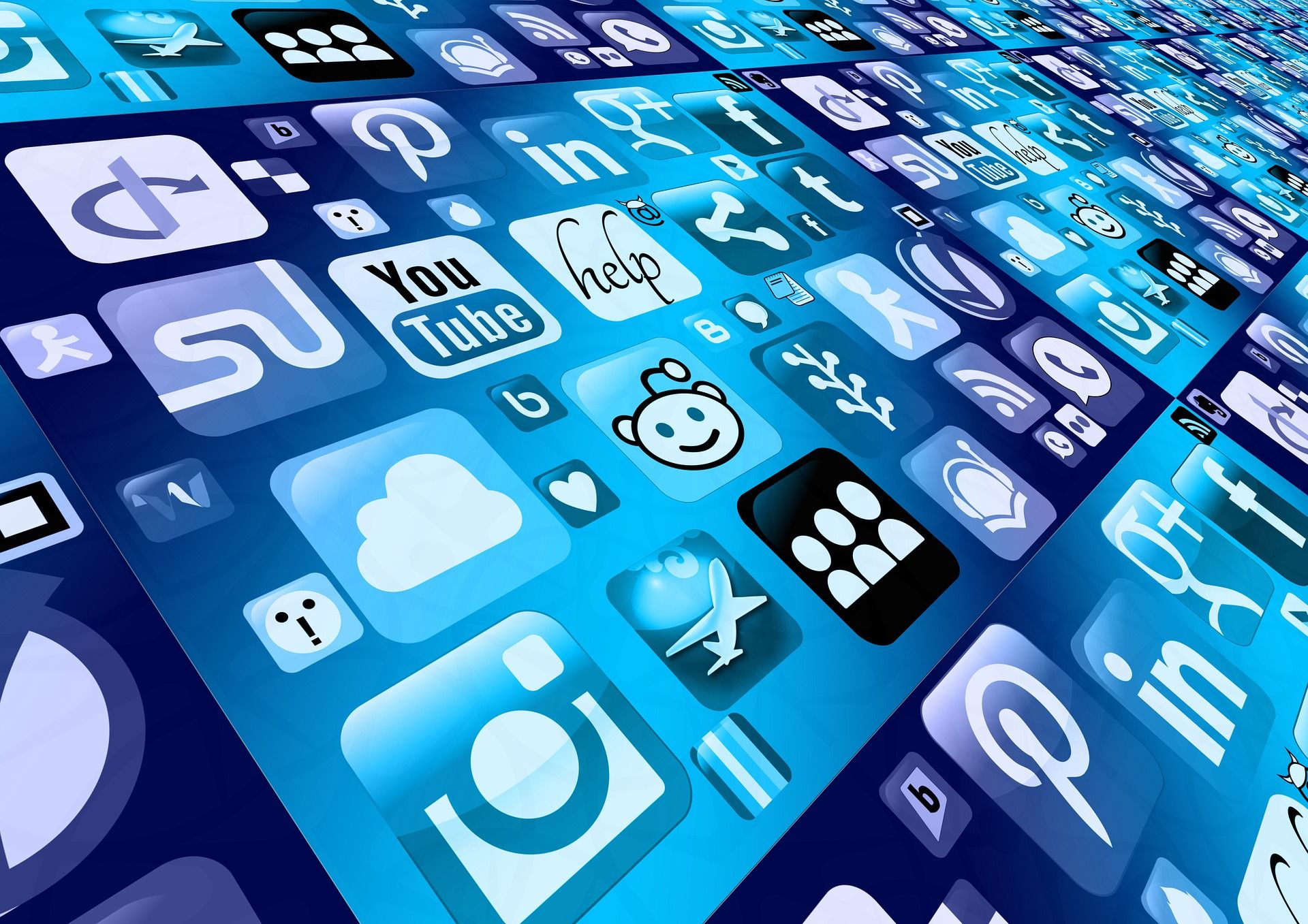 Marketing revolves around the wants and demands of customers. All marketing efforts are directed towards meeting the diverse needs of customers. So, it is essential to be aware of marketing because you can make an informed decision and select a type of marketing based on your requirements.
Let's get into the article, which will give you a vivid explanation of different types of marketing and other associated parameters.
What is Marketing?
Marketing is a form of advertising, but they cannot replace each other. A brochure is a marketing tool. A press release is what marketing is. More lately, marketing has become synonymous with a Facebook page or a Twitter account.
According to many business people, it's simply selling on a greater scale. Marketing, in actuality, lies at the crossroads of business and customer, serving as the ultimate judge of the company's self-interests versus the buyer's requirements.  
It can also be said that marketing, at its most basic level, is the process of learning about your customers and developing and maintaining relationships with them. Depending on the size of the company, marketing is critical to its success.
Digital and offline marketing include a never-ending list when it comes to the types of marketing. You should figure out which ones work best for you and pursue them. The marketing and sales departments must work together. They can strive toward the same goals with the help of automation.
When it comes to explaining the term marketing, It's not about who can communicate quicker or complete more deals in marketing. It's all about having a robust psychological grasp of what customers want.
Steve Jobs possessed this talent in abundance, unlike any other person. Henry Ford is a famous American businessman, and Thomas Edison is a famous inventor. Every world-changing innovation has combined an uncanny understanding of human needs with an innovative vision to meet them.
It is the beginning of communication between two people who are unfamiliar with each other. Great dialogues lead to a better knowledge of requirements. This type of information leads to outstanding products that are provided through engaging customer experiences.
It includes every employee's task if the business is made up of marketing and innovation, and marketing is all about deep customer insights. This notion has become brutally evident because of social media: every employee is a brand extension.
The purpose of the brand is to suit the client's wants, whereas the purpose of the business is to innovate. Consumers are first asked who they are, what they want, and what they care about when it comes to marketing.
It requires empathy as users must demonstrate to them that, as a society, we are oblivious to advertisements, promotion, and ego-driven marketing practices. Promotion and propaganda are no longer effective in today's environment.
However, they pay attention to materials and brands that can assist them. The only way for brands to achieve this is to generate content that is useful to people. There's a lot of it. The same content pieces have been burnt many times before. We are dubious and honestly tired.
Everyone is fed up with auto-play video advertising on the websites that everyone enjoys.  
As we all know, each coin has two aspects, one is positive, and the other is negative. Similarly, marketing can have beneficial or harmful to a brand. By conducting friendly, helpful, and empathic discussions with their customers, marketing may build a great brand experience.
Advertisements depicting guys with gorgeous girls on one arm and their product on the other can harm firms when they interrupt our TV shows and web experiences.
Companies that believe that a million dollars in sexist promotional advertising, logos splattered all over the place, disgruntled employees, and aggressive salespeople would get them nowhere.
Developing powerful brands is aided by marketing. Great brands advertise themselves well and act as educators for their listeners. They do fantastic things to have an ever-lasting impact on their target audience. They treat their workers with dignity.
They portray themselves as concerned global citizens concerned about future generations. They also consider the world their children will inherit. The experiences that strong brands offer to reveal a lot about who they are—marketing researches what makes a fantastic experience.
Now, let's study the different aspects of marketing and its importance in building a business.
How does Marketing help your Business?
Marketing is different from branding and sales as the differences between each one assist users in determining where one should focus their efforts to expand their company.

Marketing, branding, and sales are all intertwined in a good firm, and each influences the other's actions. For instance, if you're running sponsored advertisements, blogs, and a monthly email but aren't sure how well they're generating leads for your sales team to qualify.
There are three significant points people need to understand. Those points include that users must:
First, understand who they are, who they assist, and why they should matter (branding).
Second, they will need to determine what action users want them to take and how many individuals will need to do it (sales).
Finally, they must devise a unique and exciting method of attracting people to their message and awaken their interest in what you are doing (marketing).
Now, when it comes to marketing, it is stated that at its most basic level, all of the jobs, actions, and messages you develop using their message out there generate awareness and interest among potential clients. Most individuals want to start with marketing because it's exciting, but good marketing is always built on a solid brand and sales plan.
Users must understand why you are utilizing them and what you want them to accomplish. As a result, having a sound strategy to ensure that your marketing initiatives work together to achieve a defined, measurable goal is essential.
When building their marketing toolbox, people need to ensure users choose the correct tools for themselves and the business goals. Here are a few consequences of effective marketing:
Drives engagement
Customer interaction is at the heart of any successful organization, especially for small and medium-sized businesses (SMBs). Marketing solves the problem of how to continue a conversation after your customer has left. In the past, face-to-face contacts constituted the majority of B2C engagement.
You walk into the pizza shop, greet the hostess, laugh with the server, greet the owner, and so on. While in-person engagement is still alive and well, it is no longer sufficient.
Customers want to be entertained outside of the store. This is where marketing comes in, and you can give your customers material via any means to keep them interested after store hours. Your target audience desires a relationship with your brand.
Keeps the audience informed
Marketing, at its most basic, teaches the customer or potential customer. Knowing your products is essential, but if your buyer doesn't grasp what you're selling, that knowledge is useless. Marketing educates.
Customers must grasp what something does and how it works before they can invest in it. Marketing is regarded as the most effective technique of communicating your value offer to your clients in an exciting way. Customer education is a type of marketing.
Helps with sustainability
Successful businesses do not release items and then move on to new ones. They remain connected with their current products, altering and upgrading them regularly. Apple has excelled at this method, with frequent updates to existing software accompanied by substantial, unambiguous information releases about the updates. Customers are thus kept informed. Among all major brands, Apple has one of the most significant levels of loyalty and consumer satisfaction.
Boosts Growth
Marketing comprises not only determining customer demand but also assisting in the creation of consumer needs. Understanding your potential customer is the first step. Although it is a marketing axiom that marketing cannot generate a need, many marketing strategies are built on raising awareness of a product and the desirability of possessing it. What matters is that this awareness generates the demand.
Marketing, branding, and sales are all intertwined in most firms, and each influences the other's actions. Branding, marketing, and sales are frequently grouped since they all have the ultimate goal: to attract more customers and produce income. Each discipline, however, has its unique set of traits and processes.
Understanding the Marketing Mix
As part of a comprehensive marketing plan, a marketing mix encompasses numerous areas of concentration. The word is frequently used to refer to a standard classification that begins with the four Ps.
It was expanded throughout time and is now known as the 7Ps of the marketing mix. Product, pricing, positioning, promotion, place, people, and packaging are components.
The marketing mix summarizes the existentialism of marketing in the business world. It can be challenging for a small business owner or marketing manager to create a distinctive selling proposal or attract the proper customers, especially on new platforms such as the internet and digital marketing.
Fortunately, the 7 Ps of marketing provides you with a framework to use in your marketing planning and a required method for efficiently promoting to your target market.
You can also consider aspects of the mix in your day-to-day marketing decision-making process to attract the correct audience to advertise successfully through your marketing campaigns. Let's get into a brief explanation of the seven components mentioned above:
Product
The processes you've put in place to ensure your products are suitable to market. Your business (or service) should fill a gap in the industry, suit customers' demands, and stand out from the competition.
The potential for success is substantially increased when the good or service involved is of high quality and has the correct type of attributes to grab consumers' attention.
The product's involvement in the marketing mix is critical to the overall marketing effort. Even the most efforts to promote and place the product in the right stores at competitive prices will likely result in lacklustre sales at best.
Unless the product has apt features and functions to pique customers' interest, is packaged appealingly, and comes with a reasonable service after the sale.
Price
The purchase cost includes both the MRP and less quantifiable trade-offs that a buyer must be willing to undertake when purchasing your products.
Consider your pricing plan's goals and how it will interact with the rest of your marketing strategy. Choosing a price approach might have a variety of consequences. You can:
Price a product similar to competitors, then highlight characteristics or benefits that other brands lack.
Reduce the price of a product to break into a crowded market or attract value-conscious customers.
Plan to raise the price once the brand has established itself, or lower it to showcase the worth of an updated model.
Increase the base price to make bundles or special offers more tempting.
Promotion
They portray themselves as concerned global citizens concerned about future generations. They also consider the world their children will inherit. The experiences that strong brands offer to reveal a lot about who they are—marketing researches what makes a fantastic experience.
For marketers, there are two types of standard promotional methods. Traditional as well as digital. Print media, broadcasting, direct mail, billboards and posters, and referral, i.e. word of mouth, are examples of traditional marketing. Email marketing, social media promotion, content marketing, search engine optimization (SEO), mobile marketing, and paid advertising are all examples of digital tactics.
The way you engage with your consumers and advertise your goods will directly impact your brand's success and may even lead to increased sales leads. If you send a message in the wrong place, at the wrong time, or to the wrong person, your sales will almost certainly suffer.
Place
This term refers to the manner in which items are sold and where they are sold. All distribution selections are made as part of your entire marketing strategy.
Thus, marketing mix is a tool that helps brands understand which aspects must be matched to achieve their marketing goals and objectives. It is a collection of controllable, tactical marketing instruments that a firm uses to elicit the desired response from its target market. It includes everything a firm can do to influence product demand. It is also a tool for assisting with marketing planning and execution.
People
People include everybody who comes into contact with your client, even if just indirectly, so make sure you're recruiting top talent at all levels—not just in customer service and sales.
Here's what you can do to ensure your employees have the desired effect on your customers:
Improve your marketers' abilities so that they can carry out your marketing mix plan.
Consider the company culture and brand personality.
Engage the services of professionals to design and develop your products or services.
Concentrate on customer relationship management (CRM), which builds genuine ties and inspires loyalty on a human level.
If you want to attract customers and make a profit, you must first obtain a comprehensive grasp of your target demographic. To continuously make a profit, you must live and distribute in good locations for your brand and access your target audience.
Packaging
As a result, manufacturers must never overlook product packaging. The importance of product packaging is complex, and it may go a long way toward establishing a pleasant initial impression as well as long-term brand loyalty.
In a congested marketplace, a company's packaging attracts new buyers and communicates value to loyal customers. Design should be prioritized in packaging for distinctiveness. It's as easy as that: no one will look for it if it doesn't stand out. Furthermore, the packaging is an ideal location for product education or brand reinforcement. To surprise and please your customers, include clear directions or an unexpected feature.
Process
The method of getting your product to the consumer should be planned for optimum efficiency and dependability. Still, it should also incorporate aspects consistent with your brand, such as being environmentally or sustainably minded.
With the development of online commerce, digital alliances and logistics have become critical marketing mix components.
All businesses aim to provide a smooth, efficient, and customer-friendly trip – and this cannot be accomplished without the proper processes behind the scenes. Understanding the customer journey stages – from making an online query to seeking information and purchasing – allows us to assess what processes are required to guarantee the customer has a great experience.

Why is marketing important for a business?
Creating an amazing product or setting up a great business is only the first step. Marketing is required to attract clients. Whereas many small businesses mistakenly believe marketing and advertising are the same things, they are not.
Marketing is the entire process of providing a product or service to a customer, deciding which things to sell and where to distribute them through pricing and promotion.
At its most basic level, the "promotion" part of marketing distributes the word about your company.
To stand out in a crowded market, your target audience must understand why they should choose your company over another's. This is where marketing comes in to inform current and future customers about your company and how it may help them meet a need.
The material on your website defines your company's mission- Product demonstration videos you upload and photographs you display would illustrate what your items would look like in real life. All examples of aspects allow potential buyers to know who you are and what sets you apart.
After a transaction, marketing maintains your company in people's minds until they need you again. Users must form and build relationships with people who have interacted with your business to convert first-time clients into lifelong fans or enhance customer retention who will help you sustain your brand.
Starting with digital media is a terrific idea. 91 per cent of people who follow a brand on social media go to the brand's website or app. And a whopping 89 per cent say they'll buy from that company. Marketing can also help you stay in contact with your target audience by delivering post-purchase follow-up emails and mailing out postcards with special offers or information on new services.
People probably already know how crucial your reputation is to your success as a business owner or prospective entrepreneur. It can make all the difference in whether a customer contacts you or one of your competitors.
It is because marketing disseminates information about your company, it has a significant impact on its reputation. You're a reputable company if you have robust and professional marketing. The link is unmistakable.
Marketing can help you discover credibility, build trust, and enthuse customers, whether it's through a well-designed email campaign, high-quality photos in all of your marketing materials, or engaging website writing that reflects your distinctive brand voice.
While establishing a shop in your neighbourhood may bring in some foot traffic, marketing broadens your reach and draws notice to what you're selling, allowing people to buy it.

Emails promoting new releases, social media postings informing customers of forthcoming sales, and online business listings that help local consumers locate you are just a few instances of how marketing may help you generate significant ROI.
The marketing function combines the previous four. Strategic marketing is typically the cause of your company's growth. Your company will most likely flourish if you correctly educate them, keep them connected, establish a strong reputation in their minds, and market to them smartly.
Furthermore, most (if not all) firms thrive on new client acquisition. Marketing is the process of attracting clients to your business in the first place.
What are the Different Types of Marketing?
When it comes to types of marketing. It can be divided into two categories:
Types of Offline Marketing
Types of Digital Marketing
Offline marketing includes conventional Print, Radio, and Television advertising and attendance at trade exhibits, fairs, and conferences. Word-of-mouth marketing is another type of offline marketing.
The majority of businesses will employ a mix of online and offline types of marketing strategies.
However, the tide is turning in favour of online marketing these days. This is because customers are spending more time online, and digital marketing provides several benefits in terms of speed, efficiency, and return on investment.
Content Marketing
Content marketing entails distributing content in a variety of formats to raise brand awareness and foster customer relationships. Although content marketing is commonly associated with digital marketing, it can also occur in the offline world. Blogs, social media posts, infographics, and videos are all examples of content marketing.
It is no news that great content is what catches eyeballs. Conversions are influenced by the material you publish. It allows your audience to interact with you while also allowing them to make informed purchases.
Great content is a valuable asset. It has the potential to provide good experiences for your potential customers and entice them to return for more. It's your ticket to keeping your audience's attention and sustaining a positive brand impression. Consider using tools and techniques such as paraphrasing to ensure that your content is catchy, interesting, and easy to understand.
Furthermore, if you're utilizing blog content to drive traffic, consider employing unique images rather than stock photos, as marketers indicate that the latter is the least effective in assisting them in meeting their objectives.
Furthermore, your material should always have a call to action (CTA) and direct your reader on what they should do next.
Search Engine Optimization
Search Engine Optimization is the process of optimizing your website's content to make it more visible to search engines and generate more visitors from searches. Search engine marketing (also known as pay-per-click or PPC) is a marketing method in which companies pay to have a link to their website displayed prominently on search engine result pages.
Brands must prioritize SEO because it is the most feasible and cost-effective strategy to understand and reach customers at critical periods.
SEO contributes to the long-term equity of your brand. A strong rating and a desirable placement serve to raise the profile of your brand.
People look for news and related items, and having an effective SEO, and PR plan ensures that your business is seen.
A positive user experience on your website implies that your words will be heard, and your products or services will be sold.
Because SEO is no longer a stand-alone channel, integrating it with content and public relations helps with brand reach, recognition, and other outcomes.
Social Media Marketing
Social media marketing entails using social media platforms such as Facebook, Instagram, and Twitter to foster relationships with current consumers and expand your reach through digital word-of-mouth.
Brands and enterprises may communicate with the public in a more personalized way, thanks to social media. Because these interactions can significantly impact how a company is seen, social media marketers must consider how their messages might be understood. It's critical to tread carefully since the potential for huge success or catastrophic devastation is very real.
This style of marketing has transformed customer service. Customers now expect firms to respond to their social media enquiries.
A considerable investment in customer service can assist your company and its customers in developing meaningful relationships. And, owing to social media, customer service is still as tricky as it was earlier.
Social media enables real-time contact and input from customers. Businesses can also respond to clients immediately. With nearly half of all customers using social media to ask inquiries about products or services, having a social media customer care plan is critical.
Email Marketing
Sending an email with a commercial message typically to a group of people is called email marketing. Email marketing is considered to be the act of sending an email to a prospective or current customer. Sending regular email contacts to people who have registered up for their list to create connections and drive sales is known as email marketing.
Typical email marketing strategies aim to build brand awareness, loyalty, and trust. With email marketing, the recipient bears most of the cost, so it is much cheaper than other types of marketing.
Email marketing allows organizations to deliver interactive material directly to consumers' inboxes. And at a considerably lesser cost than some other types of marketing.
Rather than immediately redirecting the subscriber to a landing page, you may include various forms of interactive content within the body of the email. Interactive content, from embedded video and interactive flipbooks to email carousels, keeps customers intrigued. Emails with a conversational tone are more enjoyable to read. It is simple to convert audio to text using the artificial intelligence tool for efficient email marketing.
According to a Hubspot poll, 91 per cent of consumers utilize emailing services. That alone should persuade any business to investigate the tool. Unless your industry accounts for the remaining 9 per cent, which it does not, email offers a fantastic opportunity to reach customers.
You may not only give them discounts, specials, new releases, and other information, but they can also post and forward those emails to whomever they choose. As part of a strong email marketing strategy, encourage clients to share offers as much as possible. Do you have any recollection of brand awareness?
Email is essential in the B2B world, where it is the primary mode of communication for 73% of organizations.
Influencer Marketing
Influencer marketing is when you use someone with a high profile and many followers on social media to promote your product or service. Influencer marketing is viral on Instagram and YouTube.
Choosing the proper influencers for your company's brand, crafting brand messaging, working with the influencer, and quantifying value are just a few of the factors to consider.
Influencer marketing allows companies to engage important Millennial and Gen Z audiences, 85 per cent of whom are eager to learn more about specific items via social media.
In comparison to other social media marketing strategies, influencer marketing provides firms with a practical, discreet means to engage with customers, despite the widespread use of ad blockers and a general dislike of overt advertisements.
Influencer marketing is used by 86 per cent of advertisers to power their marketing campaigns, and 57 per cent believe it outperforms other brand-created content. Because influencers have many committed followers, collaborating with them will help you reach a larger audience combined with SEO operations.
Database marketing
The problem with direct marketing is that it is difficult to engage with clients personally; the solution, at least in part, can be found in database marketing. The internet and the massive amount of consumer data obtained make it easier than ever for a marketer to produce targeted, automated communications for consumers.
By accumulating information about clients' preferences, database marketers can deliver tailored communications to them at every point of the buying process. Their messages can literally "follow" their target audience as they go about their everyday lives on the internet.
We've entered the era of relationship marketing, in which brands' primary focus has switched from merely completing the sale to creating long-term connections with customers by continually offering value. And database marketing is the foundation.
Consumers today want a tailored experience with your brand. To provide one, marketers must have a unified view of each customer across all touchpoints. Only then will they comprehend the customer's journey and engage them in a meaningful way. Database marketing tactics facilitate this.
Event marketing
During promotional events usually entails direct engagement with brand personnel. The event marketing of a business, service, or product through a memorable experience is known as event marketing. This should not be confused with event management, which includes planning, promoting, and executing events.
In today's increasingly digital environment, event marketing is becoming even more effective. Giving people a reason to assemble face-to-face may stand out like a beacon in a storm when computers and phones are flooded with commercials and information.
During promotional events usually entails direct engagement with brand personnel. The experiential marketing of a business, service, or product through a memorable experience is known as event marketing. This should not be confused with event management, which includes planning, promoting, and executing events.
Finally, keep in mind that event marketing represents how the company operates. It can show its potential and attractiveness, but it can also show its shortcomings. 84% of event attendees believe they have a more favourable opinion of the company, brand, product, or service advertised after the event.
Product marketing
Product marketing is the focal area dedicated to bringing a new product or service to market strategically. We often take it for granted, yet the everyday things you see on store shelves have undoubtedly undergone extensive strategic planning in price, packaging, competitive positioning, and much more. Answering those concerns and mapping a strategy for unique marketing channels is the responsibility of product marketing specialists.
Product marketing is in charge of generating positioning, message, and competitive difference and ensuring that the sales and marketing teams are linked so that they can work efficiently to produce and close prospects. Product marketing is strategic marketing that focuses on a specific product or product line. Product marketing, as an overall function, is a subset of product management.
How To Select The Right Marketing Type For Your Brand?
A marketing strategy is shaped by a company's strengths, opportunities, and goals, and it directs the marketing plan's more precise deliverables. Without a marketing strategy, businesses simply throw a product or service out there and hope it works. It makes me hope there's something unique about them that sets them apart from the competition.
Without a strategy, it's like wandering across a desert without a compass or map, waiting for luck to get you through. The critical components of marketing strategy are discussed ahead in this article. Five common corporate orientations are also examined and how they influence marketing strategy and mandate marketing plan actions.
A marketing strategy is a company's overarching 'game plan' for executing and achieving marketing-related objectives. The strategy is focused and attainable, with important aims, purposes, goals, and critical policies and plans to achieve those objectives.
It is forward-looking, with an emphasis on essential decisions that affect the company's long-term trajectory. It is unique to each company and is based on its product, resources, competition, and target market.
This strategy defines how a company interacts with its consumers and the market. To increase a company's performance, objectives must take into account what it does well and what it doesn't.
Simply said, marketing aims to reach out to potential customers and convert them into customers or keep current customers. To do so, a company must have a thorough awareness of their market as well as their clients' demands and desires.
Their marketing plan serves as a conduit between them and potential customers. Developing a marketing plan even for a seasoned marketer and developing a marketing strategy may be difficult. How can you know if your strategy will be successful?
When developing a marketing plan, businesses should follow the three phases below in order to maximize their effectiveness:
Assessing the situation, taking into account both the internal and external environments. A marketing plan should be built around any competitive advantage, but it must also fit client demand. Market research aids in comprehending the larger business environment, the definition of specific client needs, and the identification of opportunities.
The next step is to develop a strategy that aligns products/services with customer segments while also laying out specific marketing plans to reach these customers.
The final phase is the implementation of marketing mix activities that provide a competitive market position and the set of actions required to put the plan in place to achieve the firm's goals.
A Marketing Strategy's Essential Elements
The purpose of marketing is to match a company's assets and capabilities to the needs of its customers. The core of any marketing strategy should be its value proposition and any competitive advantage.
Internal variables become crucial components of a marketing strategy and brand communication.
Segmentation, targeting, and positioning are other essential tools and approaches for guiding a marketing strategy by knowing and addressing client demands.
The Foundation of a Marketing Strategy (Drummond, Ensor & Ashford, 2010)
Market segmentation is the process of breaking down a market and putting clients that have similar qualities, behaviours, and attitudes together. This method assists firms in better understanding their customers' demands and optimizing their marketing, advertising, and sales efforts.
Buyer personas are fictional representations of customer types in your chosen market segment that illustrate their various personality traits.
They are created as part of the segmentation process. This approach aids in matching client wants and needs to your company's ability to meet them.
Targeting
Targeting is the process of concentrating all marketing efforts on a particular group or groups of individuals known as a target market. Because the selected target groups have comparable qualities and interests, they are likely to respond to marketing materials similarly.
Marketing becomes more economical, efficient, and effective at producing customer leads as advertising and other marketing methods focus entirely on a target market.
Target customers can be existing customers or groups of people who the competition has disregarded. If they are profitable, this gives an opportunity to create customer relationships, but it should be done over time.
Positioning
Firms utilize positioning to communicate their value proposition to target customers and to establish an image of their brand, product, or service in their thoughts. This ranking is based on how unique a brand is and how it provides a distinct benefit to customers in comparison to competitors.
This market position is communicated through marketing, which influences customer views. Firms choose the section of the market they want to target before assessing their market position.
Product positioning shapes consumers' perceptions of a company's products by emphasizing the most essential benefits that distinguish the product from similar products on the market.
Orientations in Business
The business orientation of a company determines its overall strategic organizational focus, as well as its marketing strategy. Production, product, sales, market, and society are the five main orientations. This strategy should be based on the company's strengths.
Analysis of competitors
You must understand who your competitors are and how your products and services differ from theirs. What is the pricing point your rivals are selling, and what product category do they want to reach? Learning your competitors' ins and outs will allow you to better position your company and stand out from the crowd.
Orientation towards production
A production-oriented company prioritizes efficient production as a significant performance metric. Mass production, economies of scale (high volume), cost control, and meeting production schedules are significant concerns.
Instead of focusing on consumer requirements or desires, a production mindset concentrates on providing high-quality items as cheaply and fast as possible.
This strategy implies that if you make good products at a reasonable price, buyers will buy them regardless of whether they fit their requirements.
How Deskera Can Assist You?
Whether you are a sales manager or running your own business, there are tons of duties and responsibilities that you have to fulfill. Using the Deskera CRM system, you can manage your contacts, leads and sales deals. You can use the CRM system to manage all customer data and manage your leads, sales negotiations and deals.
Doing so will help you to save the time taken in transferring customer data between the different systems. Having a good CRM system will help you manage your financial and sales reports and be prepared to kick-off your meetings.
Deskera can also assist you with real-time updates about your business like cash flow status, customer satisfaction, inventory management, sales, purchases, purchase orders, customer tickets, customer satisfaction, managing leads, revenues, profit, and loss statements, and balance sheets.
Moreover, it would also help in integrating sales methodology across different platforms onto one system so that you have a consolidated list for email campaigns, leads management, and sales pipeline to mention a few.
It will also help you to sync between your orders, payments, taxes, refunds, product variants, sending out invoices and reminders, facilitating invoice management, and even undertaking follow-ups and advertisement campaigns.
Such a consolidated platform will help you to improve your sales through building effective sales compensation plans and also facilitate faster and well-informed decision-making. It will help you in strengthening your opportunities and being braced for the threats.
Deskera books and Deskera CRM will also be able to ensure the highest customer satisfaction and thereby an increase in net revenues and net profits.
Try Deskera For Your Business Today
Sign Up For Free Trial
Key Takeaways
The way people communicate with their brand is through marketing. It's the process of letting people know what you have to offer and making it simple for them to find and interact with you. There are a few critical pieces of data that will help you plan your marketing approach.
Maybe your marketing sends a lot of traffic to your website's sales page, but no one is buying from you. That creates an issue, or perhaps your newsletter generates the majority of your sales leads, in which case you should put in a little more effort.
Marketing must thus focus less on what happens after development is close to launching and more on getting it ready in the first place. By identifying the target market or enhancing an existing one, developing or recognizing how it will fit into customers' needs, wants, values, and lives, and creating a customer satisfaction that transforms the giving into a compelling customer solution.
Several marketing strategies include content marketing, search engine optimization, social media marketing, email marketing, retargeting, influencer marketing, database marketing, event marketing, and product marketing.
To wrap up, we'd say choosing any type of marketing will not make you right or wrong compared to your competitors. Marketing is an art, and hence it is highly subjective.
Sure, you might have five parameters that would tell you to choose a specific type of marketing. But it's 2021, and most marketers use a combination of more than two marketing types just because it shows them fabulous results.
Your takeaway from here should be the fact that no one type fits all. If you achieve your goals, get the desired return on investment, you are good to go.
Beware, what works well for your competitor in the same niche, might not work for you because, in today's digital age, marketing, promotion and starting a business has reached their saturation point.
Hence, it is essential to not go with cliches, instead develop a unique strategy for your business and stand out.
Related Articles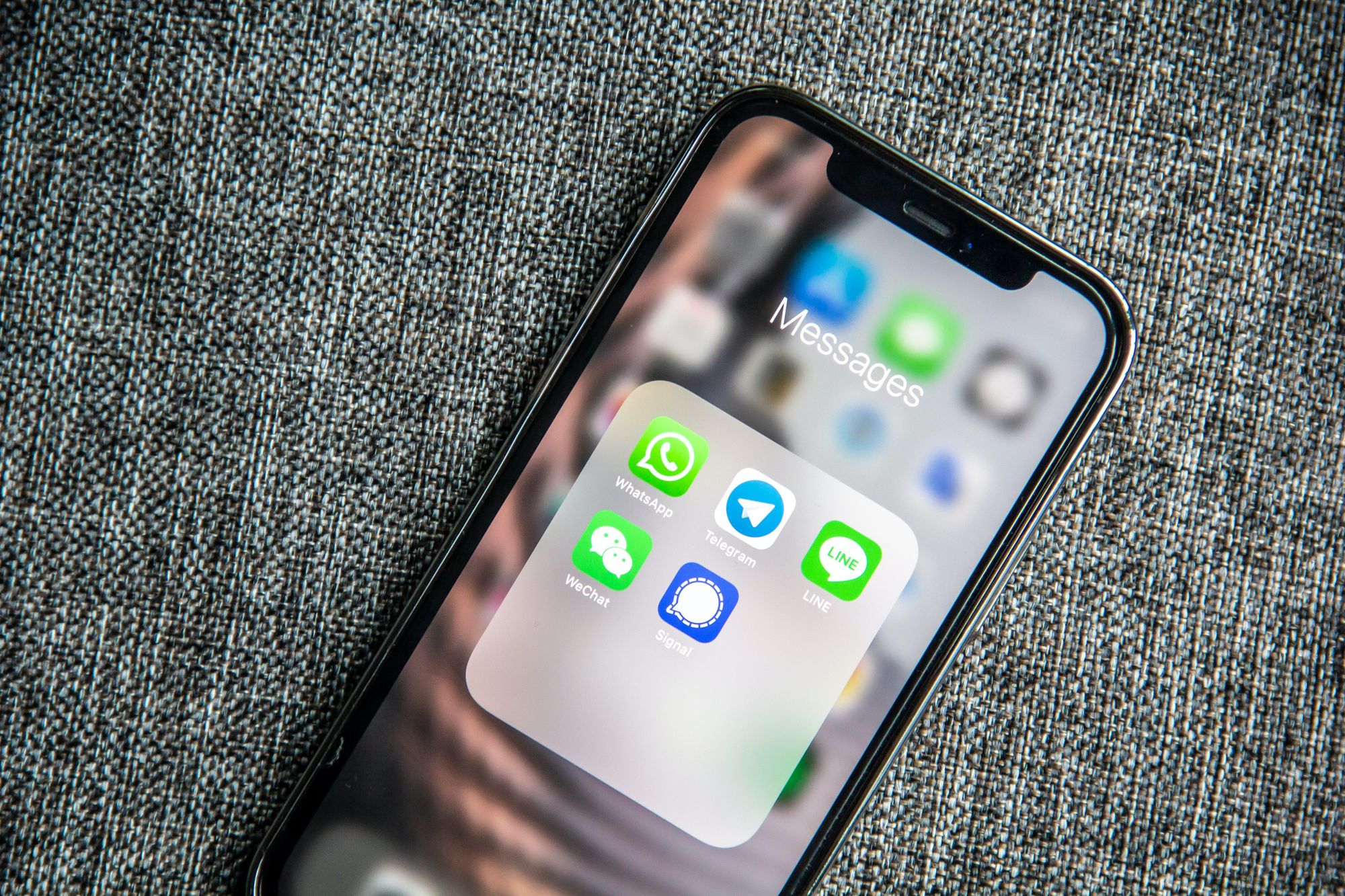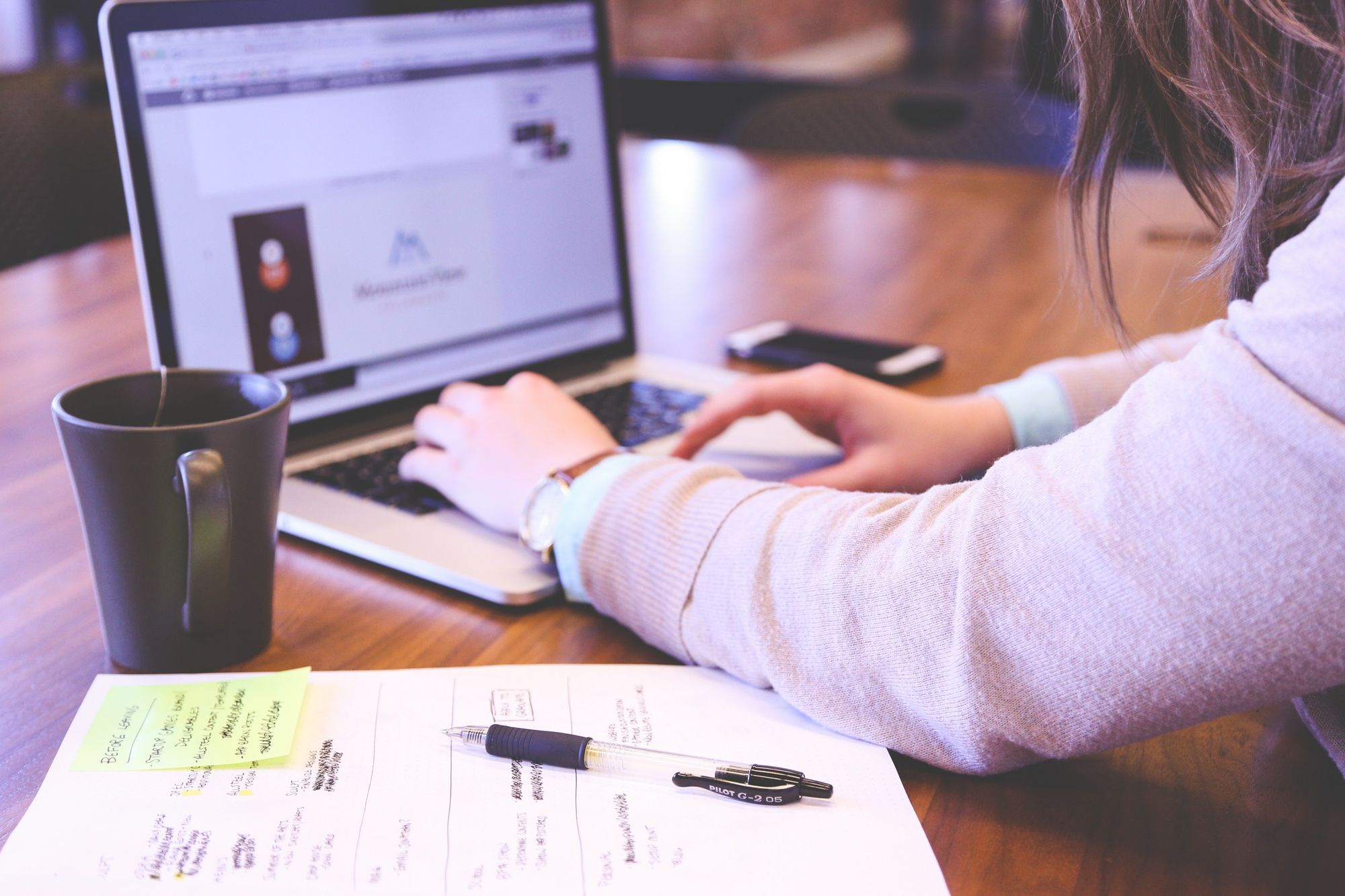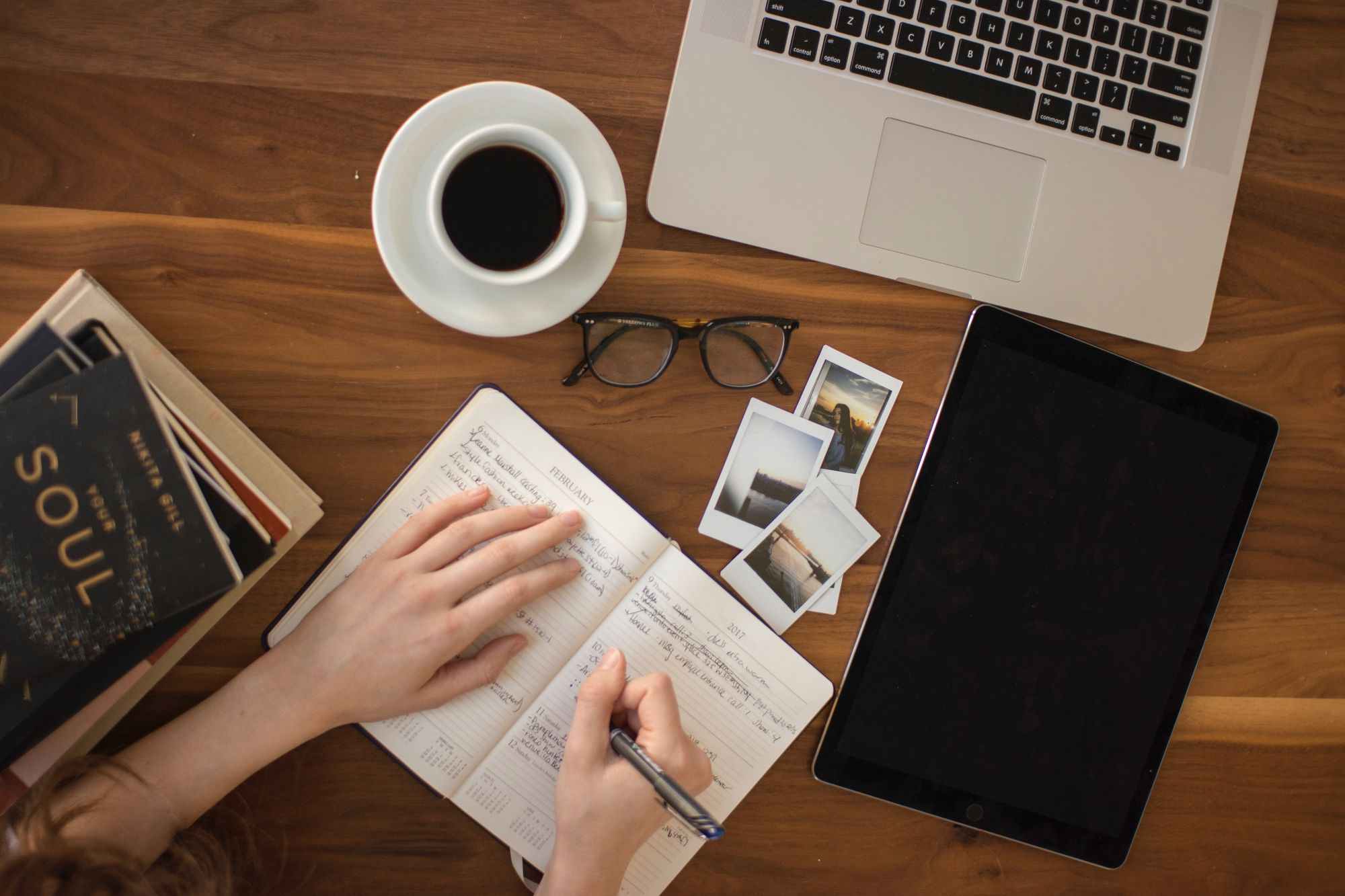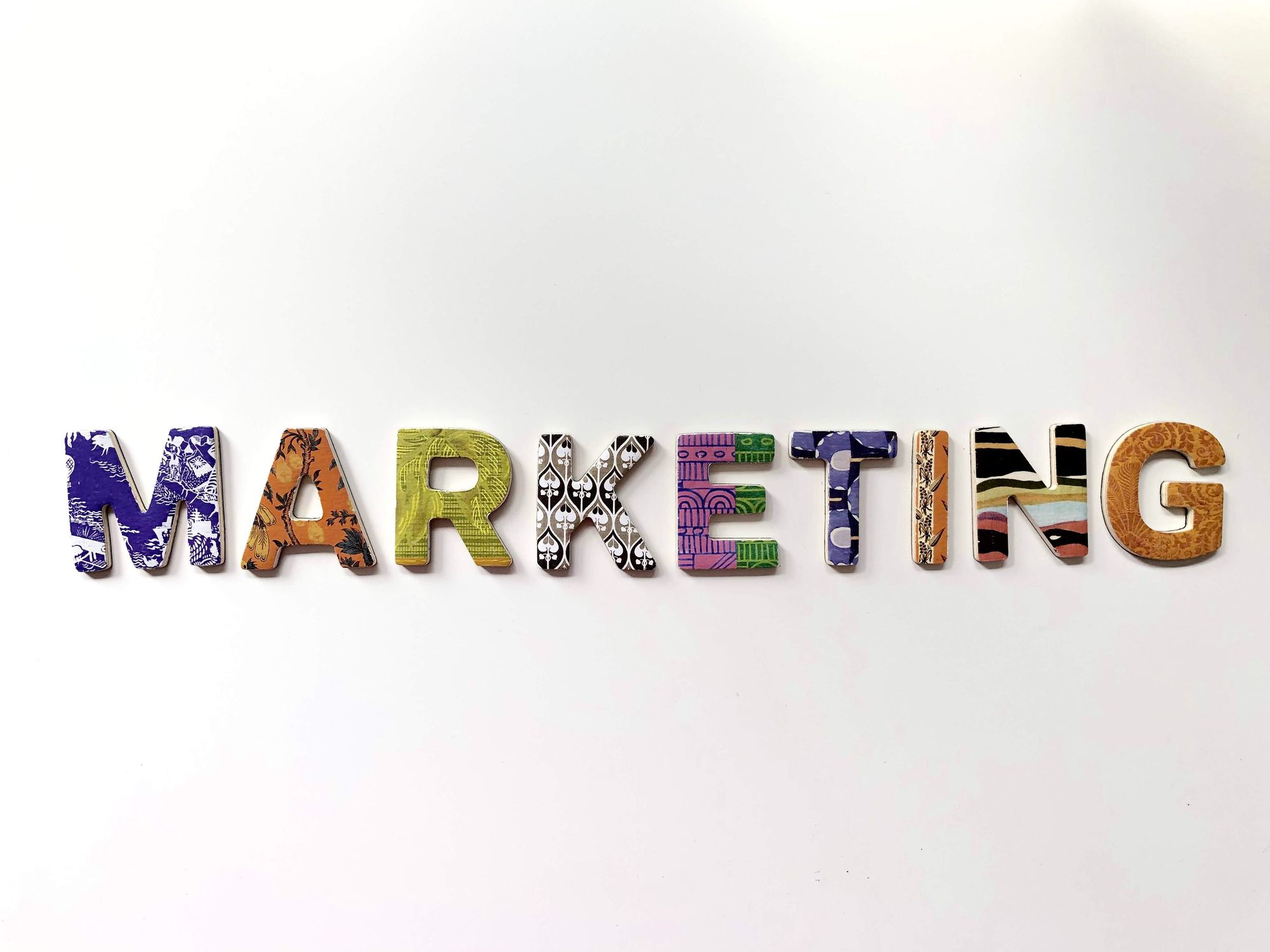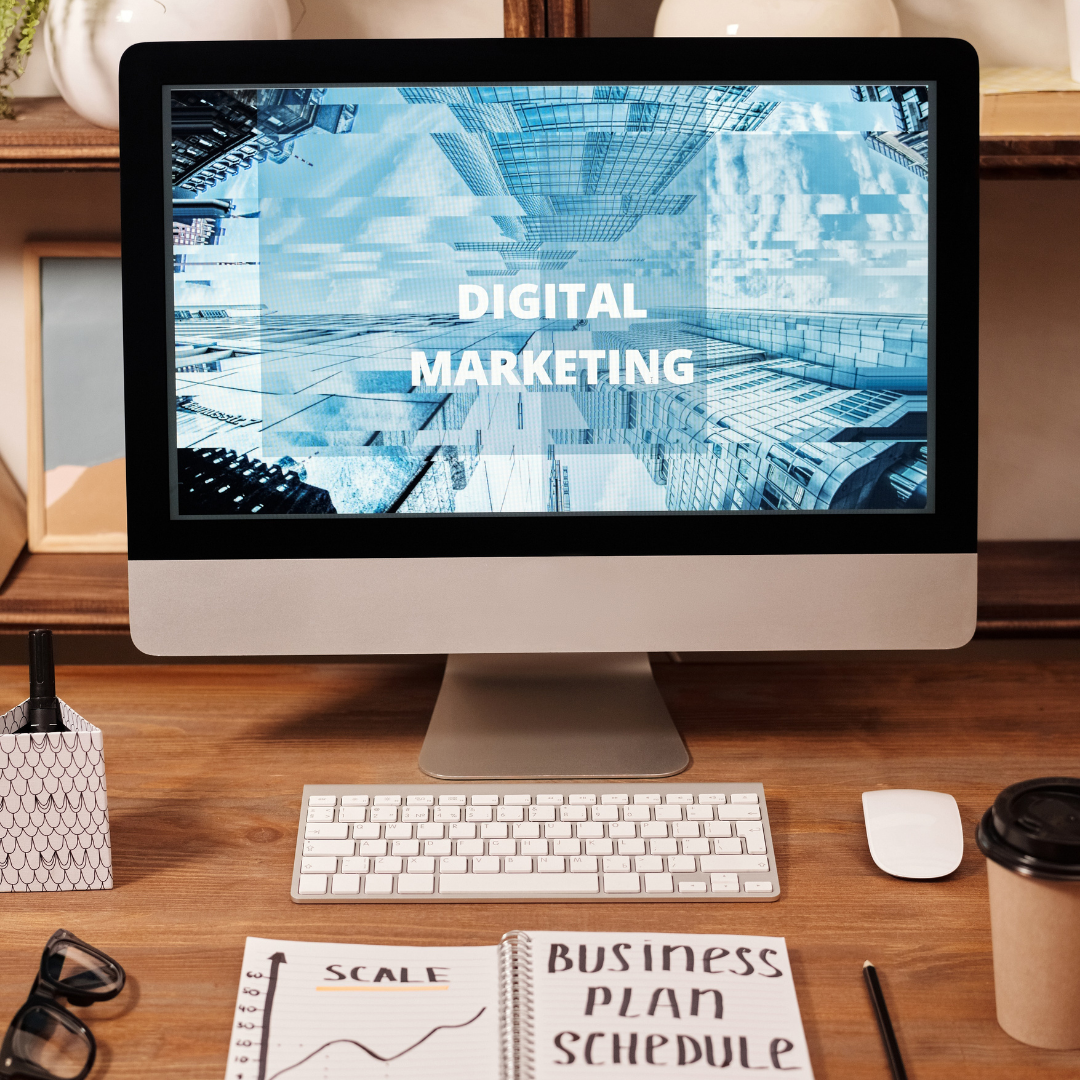 ---
---