Sales is one of the most essential functions of any business. Every other functions' end goal is to have increased sales, higher profit margins, and strong customer loyalty. This brings us to the basics of sales- sales plan. A sales plan is the first step towards defining your sales strategy. This involves where you are, what your sales goals are, and how you will reach them.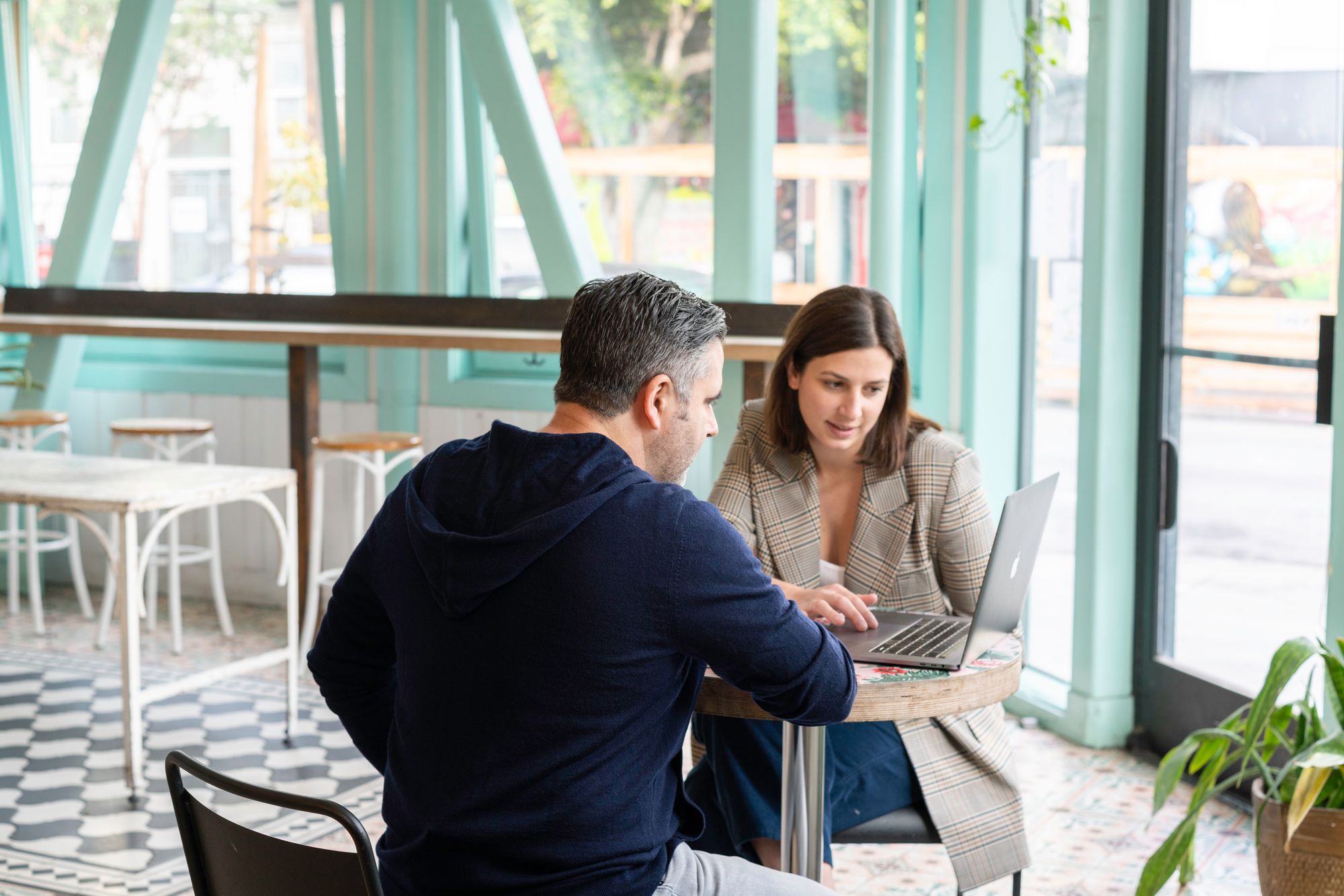 This involves finalizing your target audience, the structure of your team, the types of sales representatives that you will be hiring, communications and measurement tools that you would be using, including the key performance indicators to measure your performance and your revenue goals.
A well-laid-out sales plan will become an invaluable treasure for your sales representatives as it will help them better understand their role, responsibilities, targets, tactics, and methods.
If undertaken correctly, your sales plan would be the one empowering your sales representatives to give their best. Additionally, your sales plan, which would be loaded with detailed strategies and best practices, would become the guide that your sales representatives go back to whenever needed.
This article will cover the following topics:
What is a Sales Plan?
Process for Making Your Sales Plan
What is Included in a Sales Plan Template?
How to Write Your Sales Plan?
How to Make an Effective Sales Plan?
Types of Sales Plan
Benefits of Sales Plan
Template and Examples of Sales Plan
How Can Deskera Help Your Business With Sales?
Key Takeaways
Related Articles
What is a Sales Plan?
A sales plan is like a traditional business plan, but one that focuses solely on sales. A sales plan lays out your objectives, high-level tactics, target audience, and even the potential obstacles you might have to overcome. A sales plan is designed in a manner that tells you exactly how you are going to meet your goals.
Deskera CRM and CRM+
Automating the management and monitoring of sales
A sales plan is most likely to include information about your business' target customers, revenue goals, team structure, and the strategies and resources that would be required to achieve the sales goals.
An effective sales plan is one that does all of the following:
Communicate your company's goals and objectives to your sales team.
Provide strategic direction for your sales team.
Outline roles and responsibilities for your sales team and leadership.
Monitor your sales and your sales team's progress towards achieving your organizational goals.
Process for Making Your Sales Plan
The sales plan is useful only when it is made through a correct process. This process is:
Gathering sales data from the previous years and observing the underlying trends.
Defining your objectives and creating sales targets that meet your revenue goals.
Determining all the metrics like ACV and ARR in the case of SaaS companies for gauging your performance.
Assessing your current situation, including the weaknesses that will become your roadblocks and the strengths you can use for overcoming them.
Based on the demand trends and historical data, forecasting your sales.
Identifying if any gaps need to be filled in order to achieve your target.
Ideating new initiatives based on the opportunities you may have missed out on during the previous years.
Involving stakeholders from other departments like marketing and product development who will have an impact on your outcome.
Outlining action items based on capacity and quota numbers.
However, you should keep in mind that making your sales plan is not a one-time thing. Instead, it should be a yearly thing to ensure your organization's excellent performance, higher net sales, and gross profits.
What is Included in a Sales Plan Template?
A typical sales plan includes the following:
Target Customers
Who your company aims to serve and solve problems with its products and services?
Revenue Targets
What is the revenue that your team aims to bring in each decided time period?
Strategies and Tactics
What specific actions will your team take in order to achieve your revenue targets?
Pricing and Promotions
Decide on your sales pricing strategies, as well as note down all the sales offers or sales promotions you will be offering to your customers in order to convert them.
Deadlines and DRIs (i.e., Directly Responsible Individuals)
Outline all the important dates of deliverables and who all will be responsible for meeting them.
Team Structure
Who is on your team, and what will their role and responsibilities be?
Resources
What tools would your team be using in order to meet your revenue targets?
Market Conditions
All the important information about the market you will be operating in. This will also include information about your competitors.
How to Write Your Sales Plan?
Writing an effective sales plan can begin only after you have done the preliminary research and you are also well aware of all the elements that you should include in it. The sections that will make your sales plan are: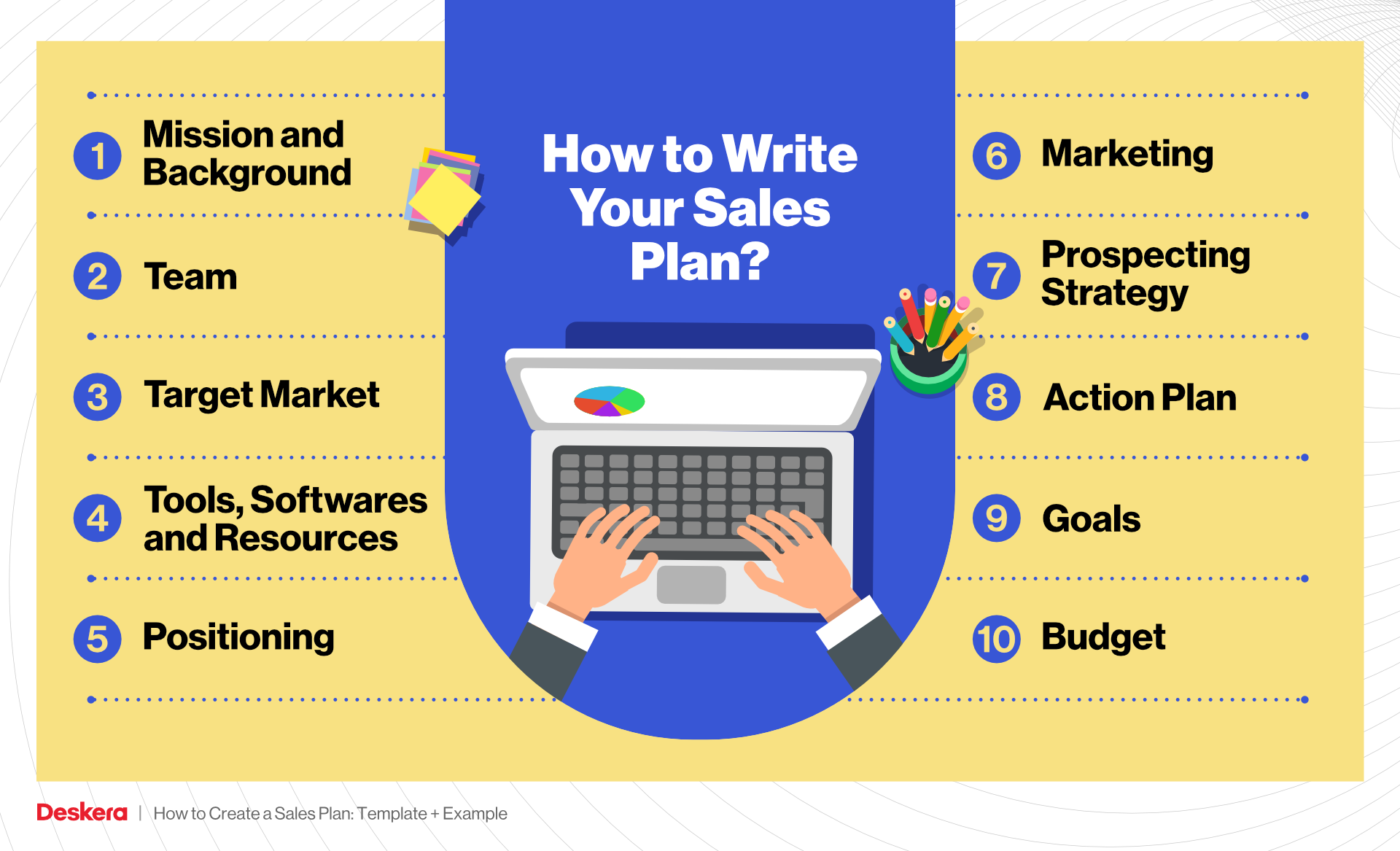 Mission and Background
Your sales plan should begin with your company's mission statement and vision statement. This should also be accompanied by a brief history about your company as this will be the background for when the sales plan will become more specific.
Team
In this section of your sales plan, you will have to mention who is a part of your team and what their roles and responsibilities will be. Presently, you might have five salespeople, one customer success manager, one sales enablement professional, and one sales operations specialist.
However, this section can also include the total number of people you want on your team, what would their job titles be, and by when you are planning to bring them on the team.
Target Market
Regardless of whether this is your 1st sales plan or your 10th sales plan, knowing your target market and all your demographic details is important. You should also include details like:
What do your best customers look like?
Which buyer persona purchases the most from you?
Do they come from the same industry/ age group/ geographical location?
Do they all have the same problems or challenges?
What is the usual budget of your customers?
While mentioning such details, you should do it individually for each of your products or services as they will all have different demographics.
However, remember that this is that section of the sales plan that can change dramatically over the years as your solutions evolve and start adapting to the product-market fit more properly. For instance, if you are a SaaS company, then, in the beginning, your low-priced products would have found their clientele in infant businesses.
Over the years though, as your product has become more robust and you have increased your prices as well, you find your clientele in mid-market companies. It is because of such reasons that it is crucial for you to constantly review and update your personas.
Tools, Softwares, and Resources
This section of your sales plan should list down all the tools, software, and resources that you have for achieving your revenue target. For instance, which CRM software are you going to use? Do you have the extra resources needed for holding sales contests and giving incentives in the same? And so on.
Positioning
An important part of any sales plan is knowing your competitors and positioning yourself against them. This will give you an insight into how your products or services compare with that of your competitors and find out your strengths and weaknesses in the same.
It also involves discussing their pricing strategy against yours. Furthermore, you can compare your sales funnel with theirs and find out where you lack an edge or where you do have an edge against your competitors.
Except for your positioning against your competitors, this section should also include the market trends and how they can benefit your business or how they can result in a loss for your business. Based on this information, you will be able to decide your sales cycle in a manner that helps you achieve your goals, irrespective of any hindrances that might arise.
Lastly, positioning should also include your own brand positioning statement as well as the kind of brand awareness that you enjoy or suffer from.
Marketing
Based on your positioning, goals, and target market, you will have to conduct your marketing efforts accordingly through various sources like performance marketing, content marketing, landing pages, CTAs, social media marketing, and email marketing, to mention the few in vogue marketing channels.
All these marketing strategies would be aimed at generating leads which can then be converted into customers through proper lead management. You will also have to keep track of all your marketing KPIs as well as your financial KPIs to understand how your marketing strategies are impacting your business.
Prospecting Strategy
This section of your sales plan is all about the criteria your team will set for your potential leads and customers to meet before your sales representatives reach out to them. It will also include all the inbound and outbound sales methods that your team will use to close more deals.
Action Plan
This is that section of the sales plan which will take you where you want to go. In this section, you will have to design your strategies for meeting your target revenues. For instance, you want to increase your sales by 10% during the season of Diwali. Your plan for making that happen will include an incentive system wherein whichever sales representative makes the most sales will get a commission on each sale that he/she makes.
Goals
Your sales goals need to be set in this section of your sales plan. This can be set in the form of revenue goals or in terms of the volume of the sales. While setting your goal, you will have to ensure that it is realistic so that your sales plan holds some value.
To set a realistic sales goal, you will have to consider the following:
Product or service's price
Total addressable market
Market penetration
Resources at your disposal
While as a business, you would definitely have more than one sales goal, you will have to prioritize the top ones and focus on them first. If you have territories for each, then you can assign a sub-goal or sub-goals for each territory. This will make it easier for you to identify the under-performers and over performers.
Along with setting your goals, you should also layout your timeline for achieving them. This should have regular benchmarks against which you can compare your performance so that you know when you are falling behind in achieving your targets.
Lastly, if applicable, you should also mention all the directly responsible individuals. This will help in preventing your employees from replicating each other's work and shifting the blame around. A proper decision of work will bring more efficiency in achieving your goals.
Budget
This section of the sales plan should include all the costs associated with meeting your sales goals. These can be:
Pay (salary and commission)
Sales training
Sales tools and resources
Contest prizes and incentives
Team bonding activities
Travel costs
Food
And other such associated costs.
In order to have accurate budgeting, you should compare your sales plan with your sales forecast.
How to Make an Effective Sales Plan?
This section of the article is dedicated to giving you tricks and tips for making an effective sales plan that will help in achieving your revenue goals. These are: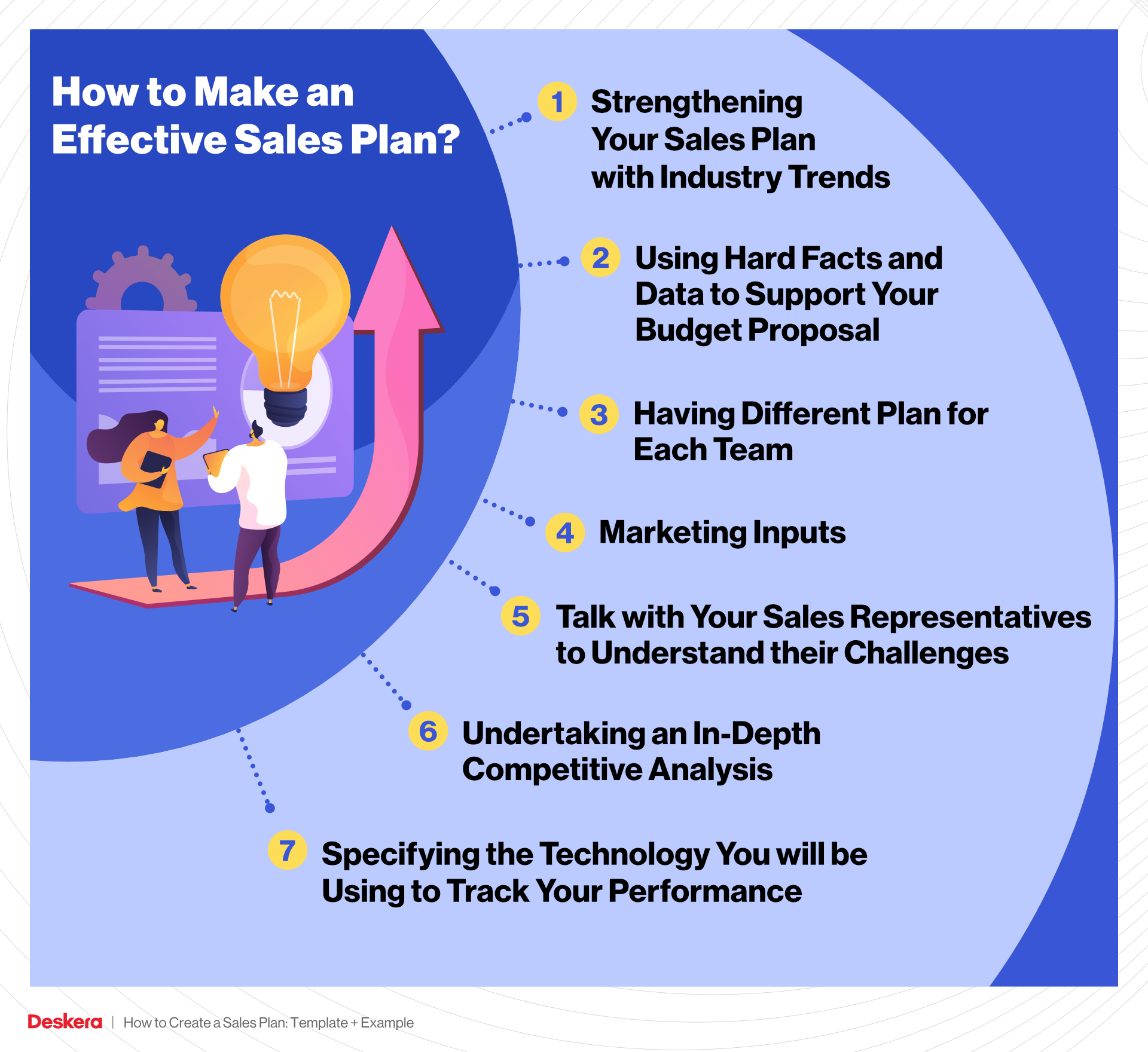 Strengthening Your Sales Plan with Industry Trends
This is especially relevant when presenting your sales plan to a stakeholder and you want to prove to them why your sales plan would be effective. The best way to do this is by designing your sales plan in line with the current as well as predicted industry trends for a given time period. This will show how well prepared you are as a business.
Using Hard Facts and Data to Support Your Budget Proposal
Your sales plan will include budgeting which should be supported by your past performance, as well as your sales forecasting for the given time period. Only this will help your stakeholders predict what would be the returns on investment, the health of your financial statements, and even the returning customers as well as customer retention that you are expecting.
Having Different Plan for Each Team
Each of your team would have a different task assigned to them- like inbound sales, outbound sales, business development, and so on. This means that if you make different sales plans for each team, then you would be able to track each team's performance better and make changes as required in them.
Marketing Inputs
For you to reach all your sales and revenue goals, it is essential you talk and align your sales plan with the marketing team. It is the marketing team that will be bringing sales to your business, and by aligning with this driving force of sales, you will be better able to plan your sales process, including how you will be nurturing your leads.
Talk with Your Sales Representatives to Understand their Challenges
While numbers, data, and forecasting are important, what is equally important is knowing your sales representatives' day-to-day in order to understand what will work and what will not work. This will help in making your sales plan not only more realistic but also more effective.
Undertaking an In-Depth Competitive Analysis
In order to best know your standing in the market and reach your goals, you will need to understand all the details about your competitors. This includes what they are doing well and hence have the edge over you and what they are not doing so well, and hence you can use it to your advantage.
Specifying the Technology You will be Using to Track Your Performance
The sales plan should mention all your resources, and any technology that will be used to track your performance is an important part of your business's sales activity. This will also act as an internal reference. Simultaneously, your stakeholders will be informed about it too.
Types of Sales Plan
There are many types of sales plans. Some of the examples of the most frequently used sales plans are:
30-60-90-Day Sales Plan
This is a general, non-theme-based sales plan that is best used for new employees so that you can maximize the employee impact from day one in line with your company's mission, objectives, and goals.
When incorporating this sales plan, you will create three goals: one for the 30-day mark, second for the 60-day mark, and third for the 90-day mark. Your goals could be focused on quotas, or reducing customer churn rate by a decided percentage, and so on. This sales plan will also aid in tracking the performance of your new employees.
Marketing Alignment Sales Plan
This is the type of sales plan which should be incorporated only if you still have not aligned your sales department with your marketing department. The focus of this sales plan would be establishing ideal customer profiles, buyer personas and aligning marketing's messaging with the sales pitch.
Business Development Strategic Sales Plan
A strategic sales plan for business development is one that will focus on attracting new business to your company by networking with other companies, sponsoring events, and doing outreach. Along with this, you will also have to choose the KPIs that can best measure the performance of all your outreach channels.
Market Expansion Plan
Under this sales plan, you will be outlining a list of tasks and target metrics when expanding into a new market or territory. Hence, a market expansion sales plan is one that is specifically focused on addressing your target market in the new geographical area.
While doing so, you will have to take into account distribution costs, time zone differences between your sales representatives and buyers (if applicable), and other such applicable logistical factors. A market expansion plan is very important in ensuring your business's growth and development as well as in meeting its goals.
New Product Sales Plan
If you are planning to launch a new product, in that case your sales plan should be one that is specifically created for the launching of your new product. This should include competitive analysis, determination of sales strategy, strengthening of your brand positioning, and securing of channel partners if you have decided to shift to a channel sales model. This sales plan will also let you choose the right sales methodology for your product and business.
Territory Sales Plan
A territory sales plan is used by those sales managers who oversee a specific geographical area. By having a sales plan specifically for that region, the sales directors and VPs would get more insights into how that region is performing. A territory sales plan is going to be mainly focused on targeting the right customers in the territory and implementing goals to increase sales and revenue over time.
Hence, the territory sales plan will provide details on the market trends in the territory, relevant customer personas, compliances, and policies. It will make your team more productive, reduce operational costs, increase the number of sales, improve your customer coverage and also improve the working relationship between your customers and sales representatives. However, avoid making constant changes to your territory sales plan.
Sales Budget Plan
A sales budget plan is one that will have all the details related to your sales budget and estimated revenue generation. This will cover the cost of the staff, the tools, marketing campaigns, and any other resources that would be needed to generate the targeted revenue. A sales budget plan should hence also include sales forecasting, anticipated expenses and even have a special provision for unforeseen expenses.
Benefits of Sales Plan
The reason why a business invests so much time and effort in making a sales plan is because of how beneficial it is by serving varied purposes. These are:
Setting up goals for each individual as well as for the business.
A sales plan is an effective operational plan to meet your goals.
It will help in setting up the business' expenses and finances, predict the operating incomes and operating expenses, and to ensure a healthy cash flow. If needed, it also helps in improving cash flow so as to ensure the smooth functioning of the business.
A sales plan helps in demand forecasting, and therefore through it, you would also be able to calculate the estimated account receivables and account payable.
A sales plan also helps in designing your sales pitch for your potential customers.
It helps in analyzing and determining the potential risks.
A sales plan will result in the development of an efficient marketing strategy after figuring out your marketing attribution.
It will help in creating an actual profile of customers who patronize the business's products or services.
By making your sales plan, you would also be able to identify your target customers and would-be audience.
Your sales plan will help you get more familiar with your sales pipeline.
It will play an important role in determining the financial goals and expected financial statements of your business.
Download Sales Plan Template
Considering all the benefits of having a sales plan, the only thing missing now is having your own sales plan. To make your task easier and faster, I am going to attach a few sales plan templates and examples.
To access them, please below:
Download Sales Plan Template Here
Click Here For Sales Plan Templates
How Can Deskera Help Your Business With Sales?
Deskera is that cloud software that aims to assist you with all your business needs. Deskera CRM is software that is specialized in attending to the requirements of your sales department. Be it contact and deal management, customized sales pipeline, email marketing campaigns, and their automation, or offering customer support and keeping track of customer feedback.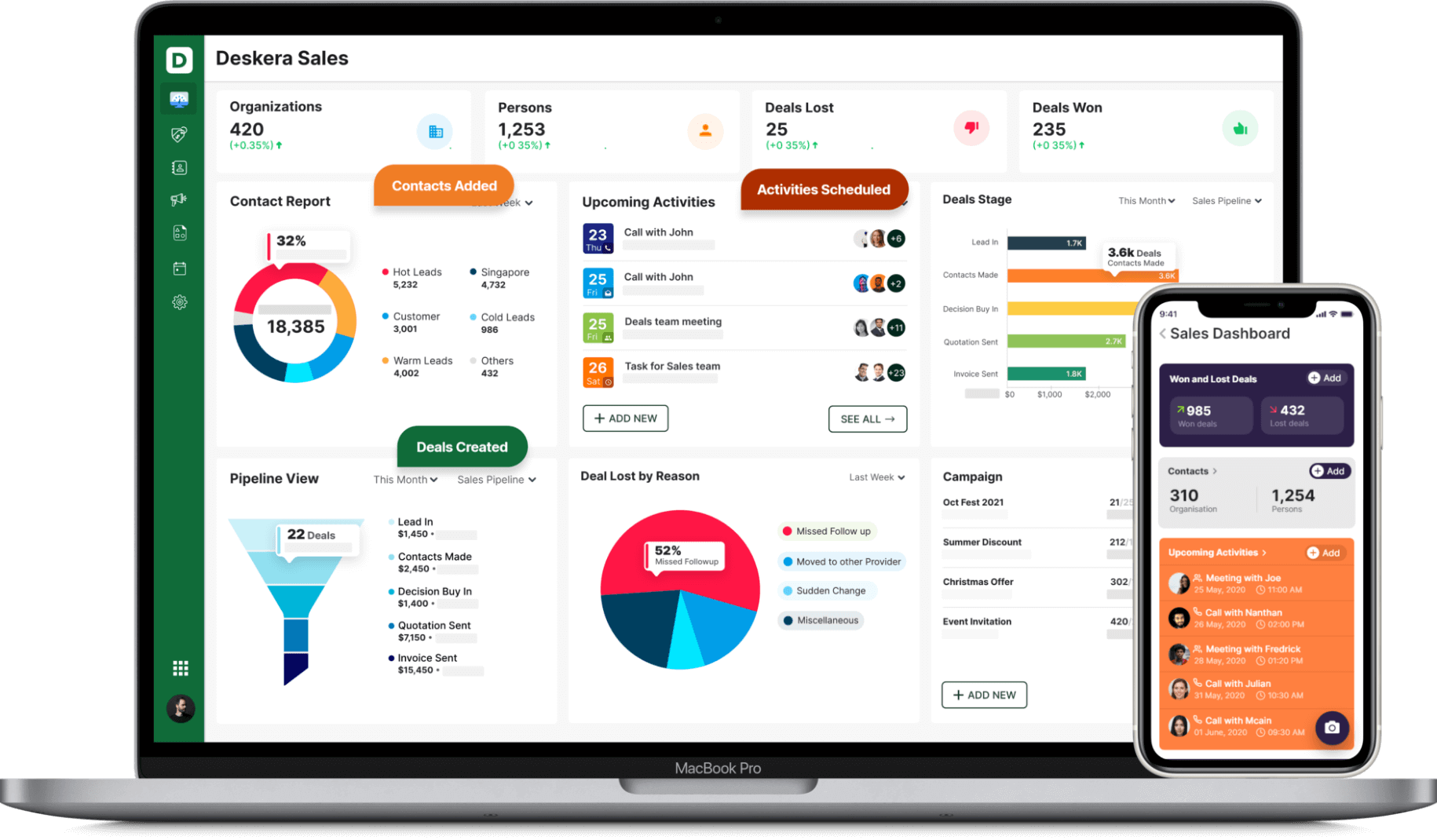 In fact, through Deskera CRM, you can import all your contacts in one place, connect the emails with the software so that you can give better customer service. Digitizing customer service has become easier with Deskera CRM. Additionally, you can plan your entire team's work on this software so as to increase the efficiency and accuracy of all.
Another advantage that Deskera has over other software is Deskera CRM+. This software is equipped with templates for your landing pages and a landing page dedicated dashboard for tracking their performance. In addition to this, through Deskera CRM's dashboard, you can track your marketing KPIs in order to find the one that is most effective in meeting your goals. The marketing KPIs would also be able to track the performance of the CTAs that you use on your pages to generate more leads through useful resources.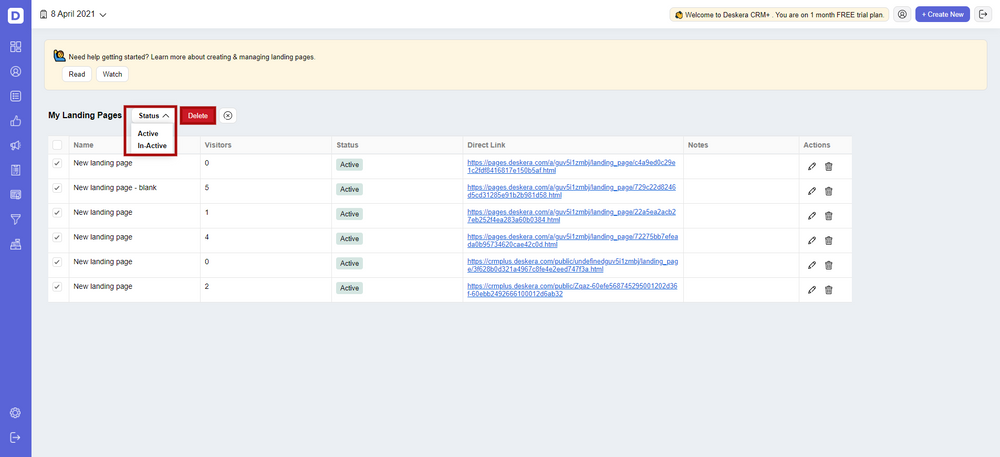 Marketing KPIs are not the only things that Deskera CRM can track; they can track various sales metrics like ACV and ARR and even analyze the deals- the insights from which would help you in planning your sales strategy better. Deskera CRM and CRM+ is hence a boon for all business owners, which would ultimately help them improve their balance sheet, profit and loss statement, and income statement, to mention a few.
Give it a try now!
Deskera CRM and CRM+
Automating the management and monitoring of sales
Key Takeaways
A sales plan is as important as a business plan is for any business. Both of their purposes are to set their goals and meet them. In the case of a sales plan, they tend to be associated with increasing sales and net profit. Some of the pointers to take care of while making your sales plan are:
The customers should be prioritized and considered first.
Do intensive research on market trends before you start planning.
Consider all the strengths and weaknesses of the competitors.
Give particular attention to details when making your sales plan.
Make a point of including all the relevant angles to your sales plan.
What you need to keep in mind is that for each purpose, you can have an individual sales plan. Such a sales plan would become your guide as you carry out your business functions and ensure that at the end of the road, you meet your goals. If in case you fail to do so, the sales plan would help in figuring out why that happened so that you can correct it immediately and then meet your goals.
Related Articles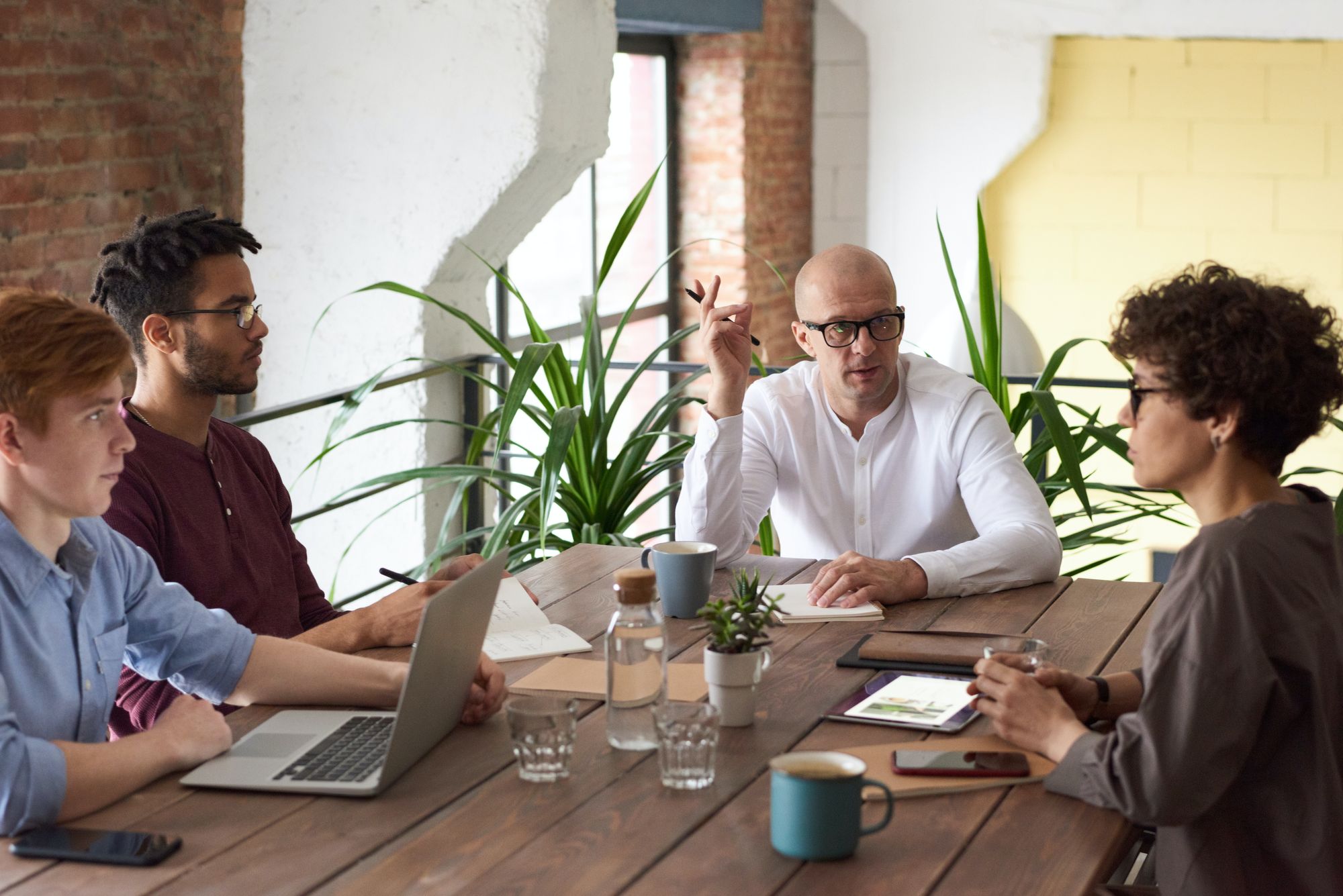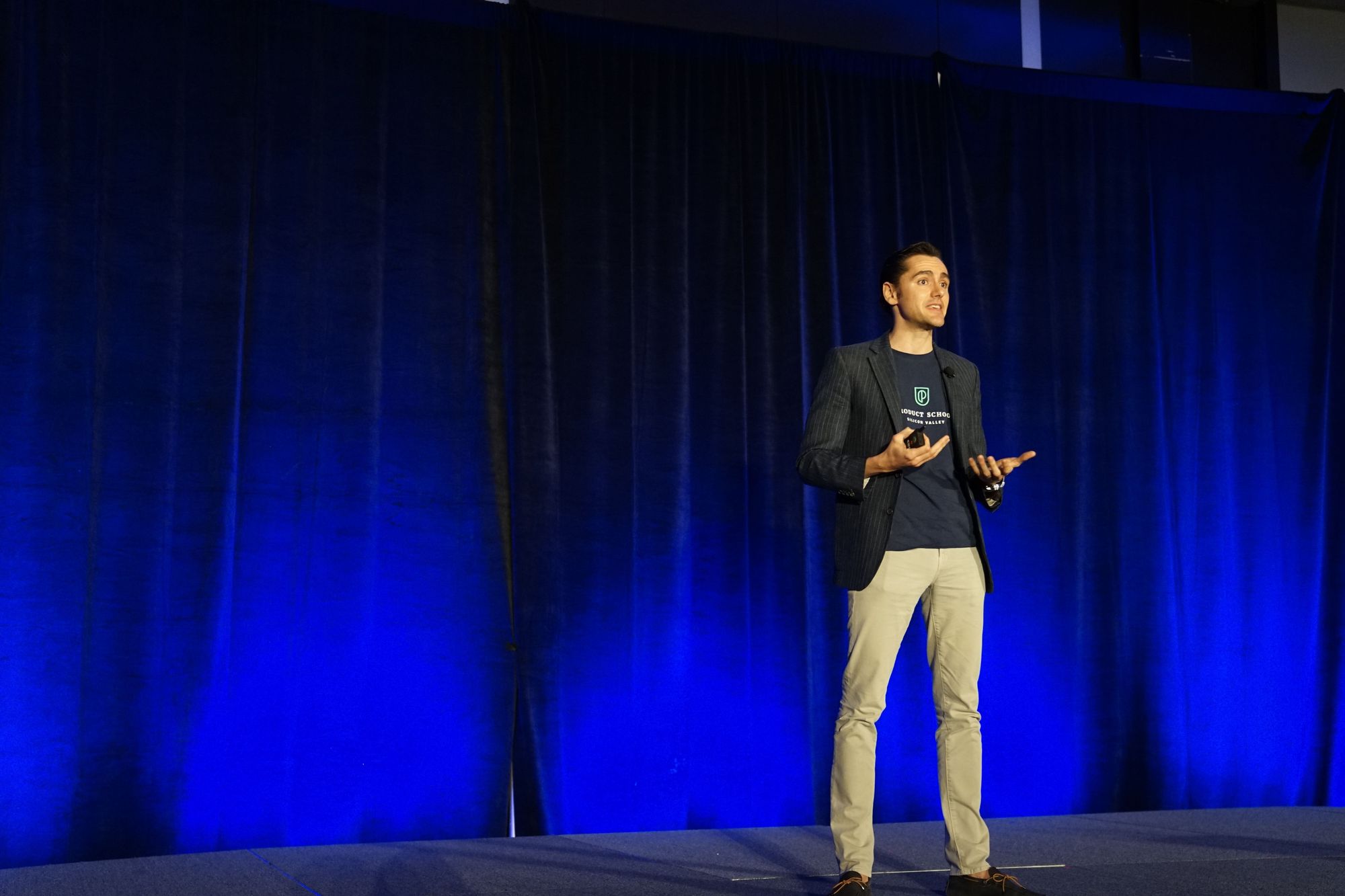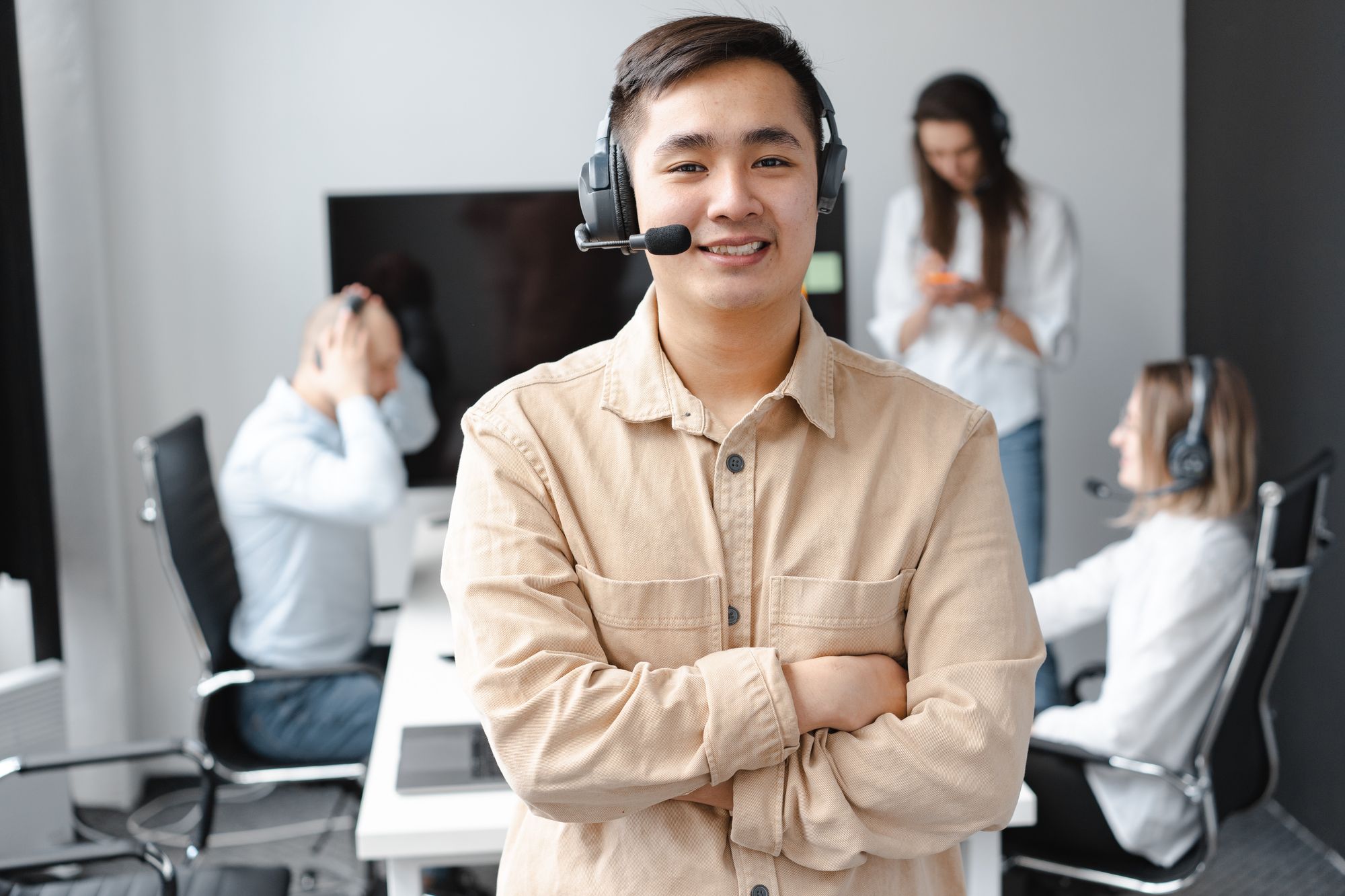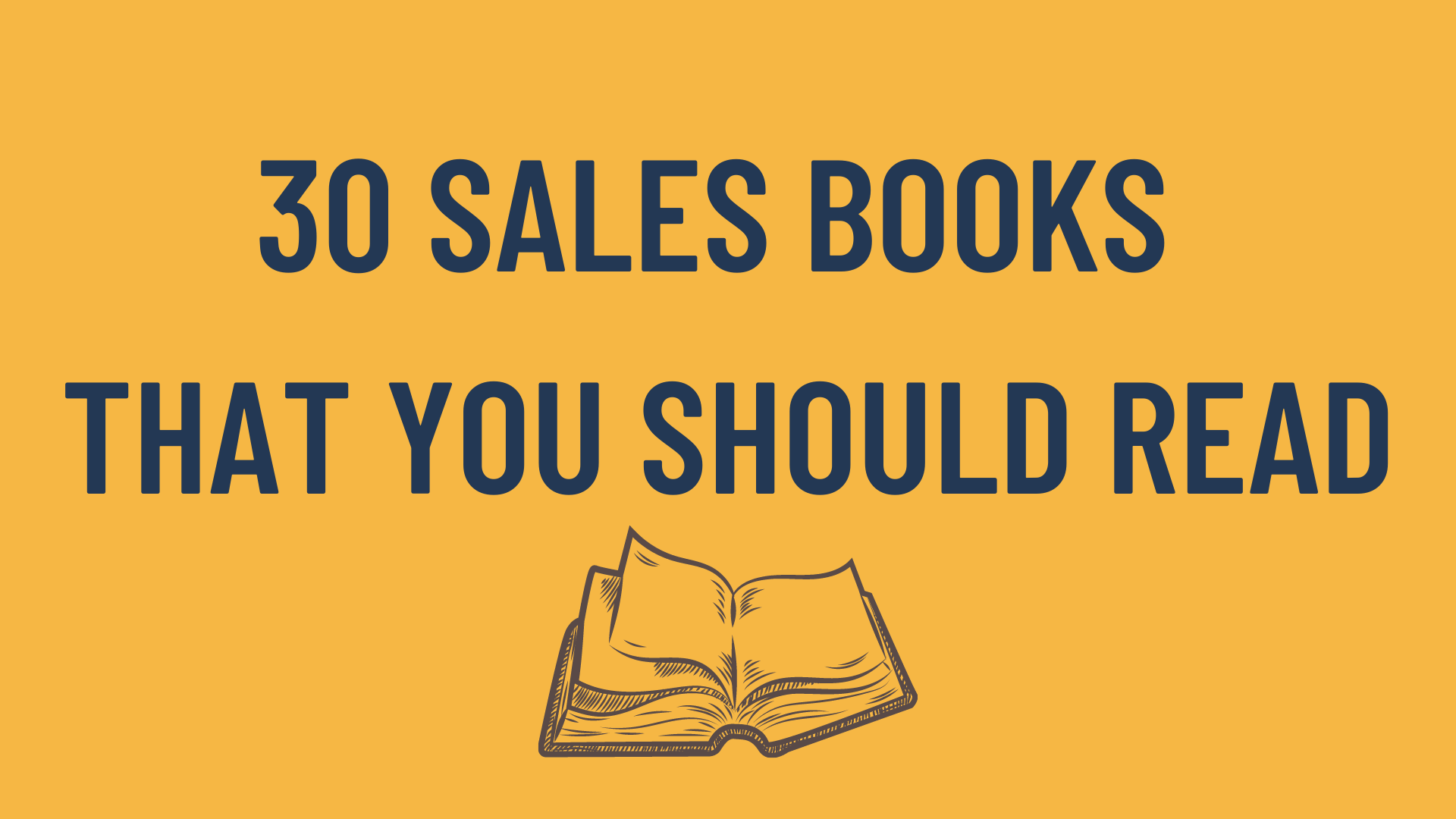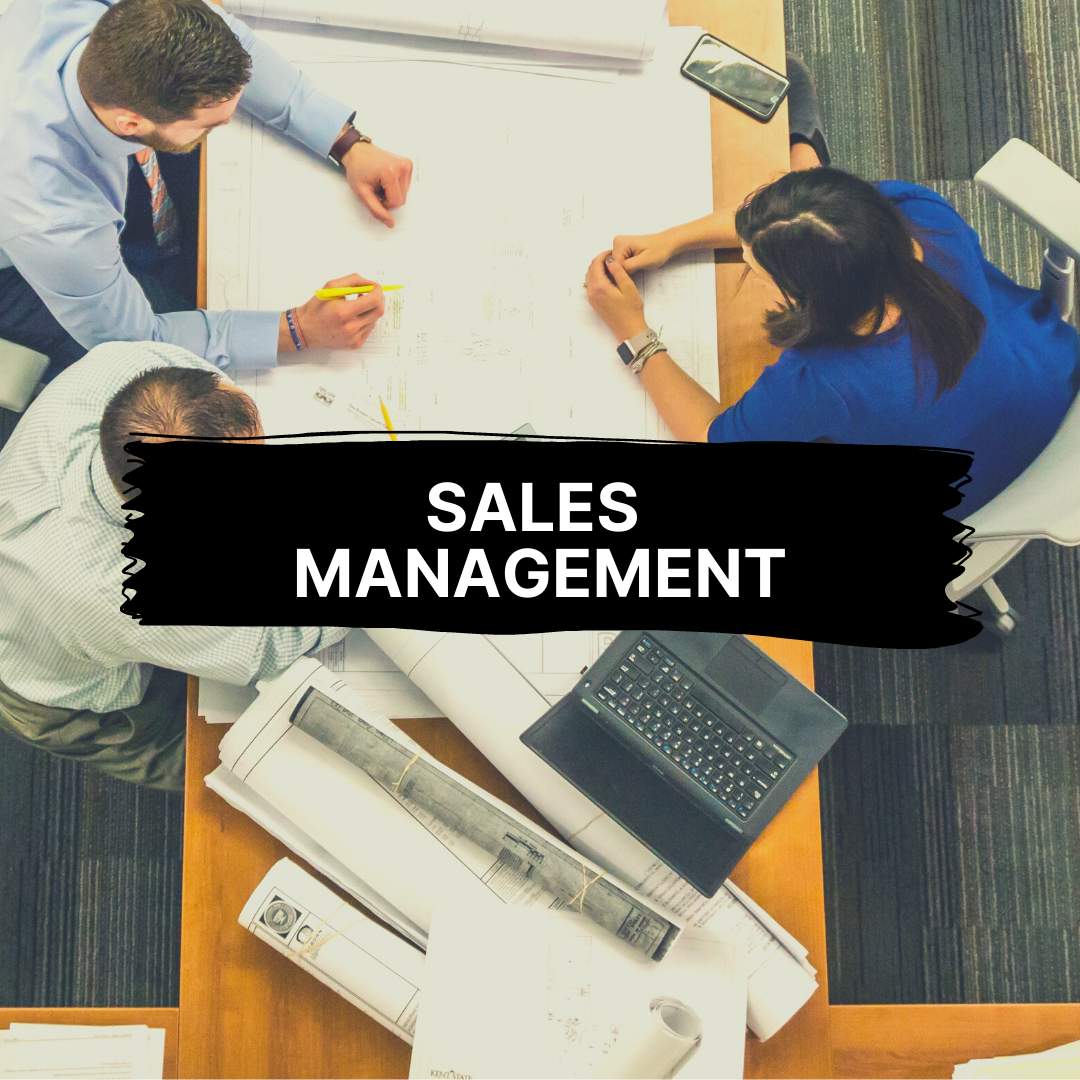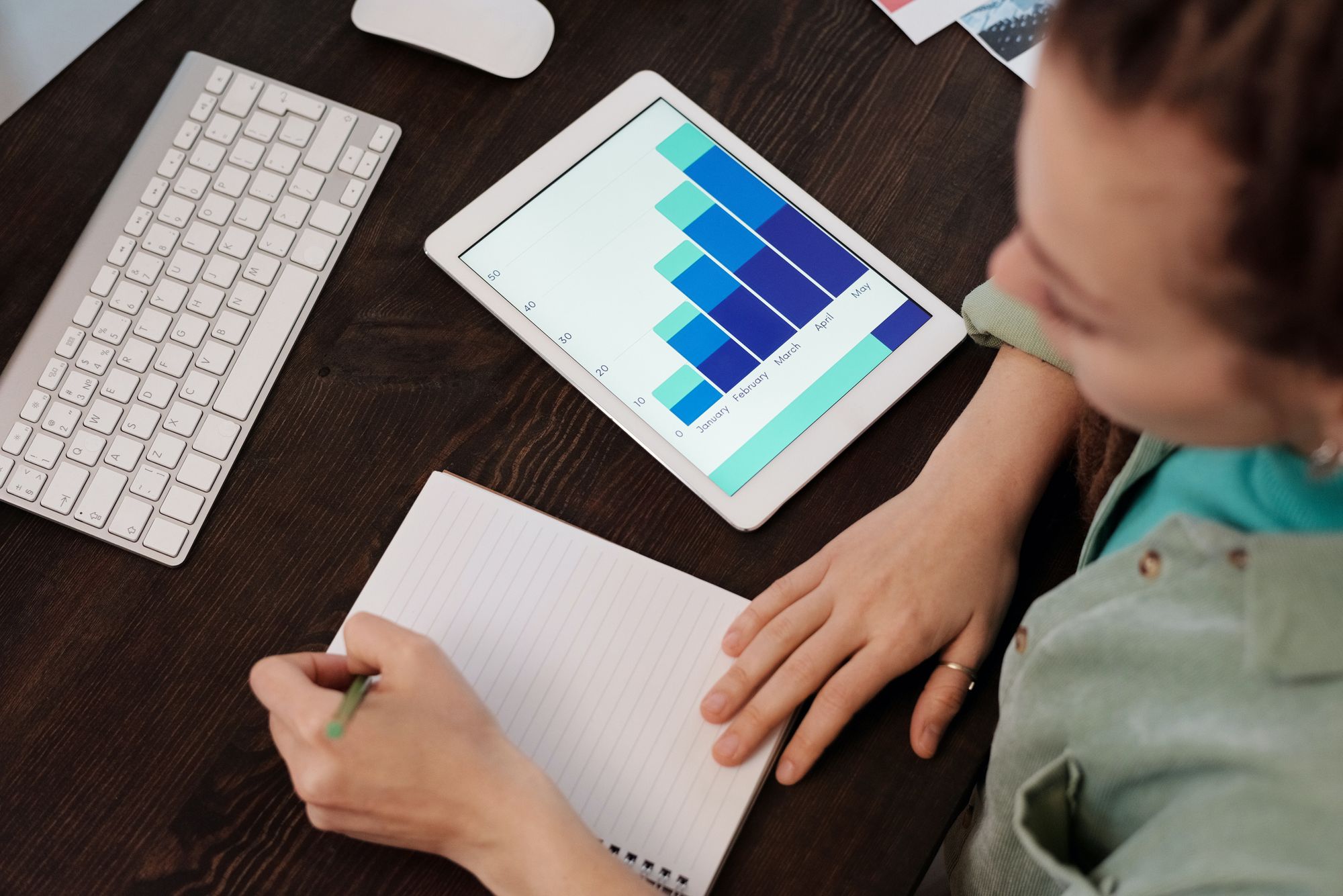 ---
---