Email marketing has a prominent role in creating lasting and profitable relationships between small businesses and customers. However, email marketing for small businesses is markedly different from the email marketing used by large global corporations.
Email is considered a critical factor for marketing success by 40% of B2B marketers. Almost 80% of business professionals consider B2B email marketing a vital aspect of customer retention. It is well-known in the industry that if email marketing is used properly, it will bring is the highest ROI among all the marketing channels.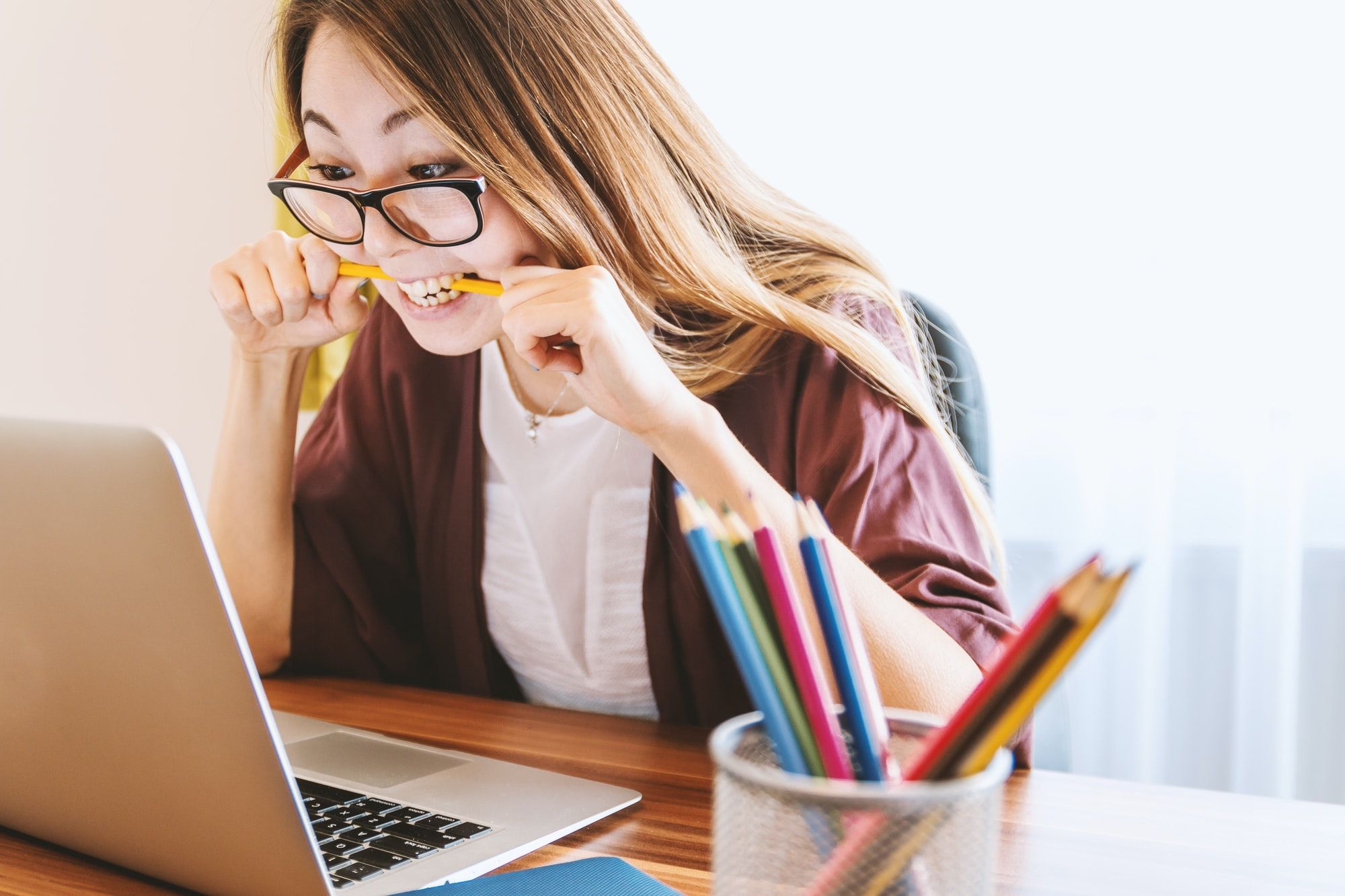 Whether your small business has existed for a long period or has just recently started up, finding effective marketing strategies is crucial. That's because small businesses do not have the same resources to execute as larger-scale firms. However, compared to larger corporations, small businesses are actually in a unique position to benefit from email marketing, as they have more flexibility on their image.
The advantage here is, as a small business, you can build trust with local customers easily than larger businesses, which may find it difficult to resonate with smaller communities as easily. All small businesses looking to grow should focus their major efforts on email marketing. This article will look into what email marketing is, its advantages, and how small businesses can use email correctly to generate higher revenue.
What Is Email Marketing?
Email marketing exactly what it sounds like: marketing conducted using emails. However, there is more to it than that. Successful email marketing is all about building relationships with your customers.
Email marketing is a marketing channel that uses emails to promote your small business's product or services. Small businesses can use email marketing to make their customers aware of their new products and discounts. For small businesses,  email marketing is both a direct form of marketing as well as digital marketing.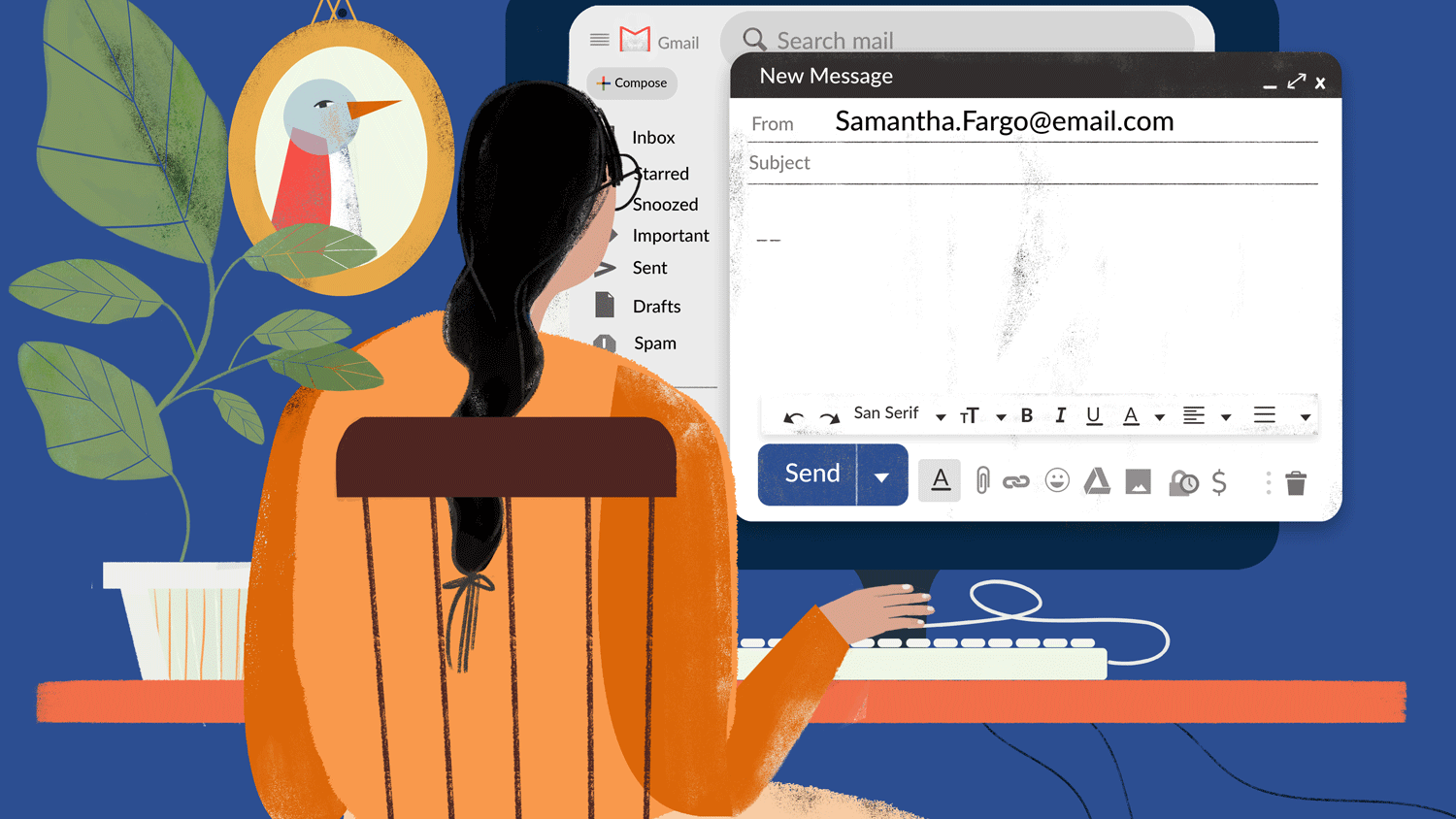 Email marketing plays a vital role in any small business's sales strategy. It is used in lead generation, brand awareness, customer engagement, building relationships, customer journey push through different types of email marketing. Email marketing is used to make customers aware of your latest items, offers and helps to integrate your marketing automation. For the long-term success of email marketing, it is important to know that it's not just about blasting out content to your email list and wait for sales to flow in. It is a finely balanced process of gaining subscribers, getting to know your audience, communicating, responding to their enquires, keeping them informed, engaging with them, analyzing your performance, and generally keeping up with what's important to your customers.
How can small businesses use email marketing to their advantage?
Small businesses need to remember to practice good tactics and measures to have a successful email marketing campaign. Small businesses need to remember to be transparent, honest, and open as possible with their customers. In today's world, where customers are modern and informed, they seem to respond better to more organic approaches than unsolicited and generic emails.
Some of the few practices to follow to get in subscribers are:
Make it easy for your customers to subscribe to your newsletters and to onboard
Keep the number of steps for onboarding simple and short
Let potential subscribers know what to expect before they sign up
Produce high-quality, exclusive content for your newsletter that customers enjoy
Use your regional and localized expertise to promote your brand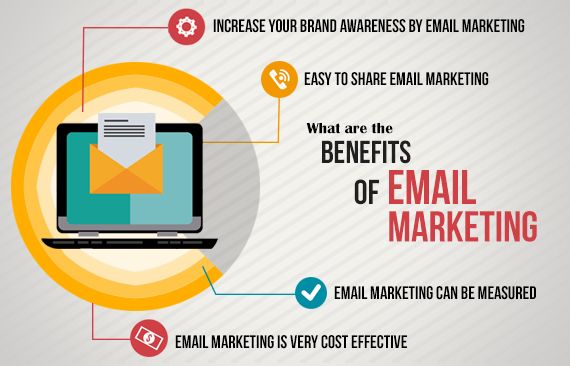 Let us look at some of the few formats and opportunities that your small business can use in its email marketing:
Send new subscribers welcome emails that are specific to your brand
Send regular email about your company, your product, and your industry
Incentivize sales by using special offers and discounts
Send personalized emails as per your audience behavior and journey
Send membership and loyalty emails
Send order notification and cancellation emails
Send action reminders like abandoned cart email
Send product retargeting emails as per previous purchases
Make customers feel special by sending birthday and anniversary offer emails
Why is email marketing important for small businesses?
At the end of the day, email marketing is basically relationship building. The most useful form of marketing are those which help to form connections and build a long-lasting relationship between brands and potential customers.
Email is a channel for one-on-one communication. Hence, someone opening an email is more of a personal commitment than scrolling past an ad on the social media timeline. Opening an email immediately connects the customer with the brand and engages them. Once you have gained this opening, you will be able to communicate with them on a far more personal and individual level. As there is no limit to the kind of content you can send them, email marketing opens up a wealth of opportunities and helps with expanding your customer base.
How can email help small businesses?
Email can help you learn more about your audience and their behavior. Having this information and using it correctly will help you grow your audience and business. Emails generate a lot of return for minimal investment.
Compared to other marketing options, emails provide a more controlled test pool that can provide you with useful data about how your campaigns are performing. Email marketing statistics like opens, clicks, engagement are very simple to gather, measure and analyze multiple audience segments.
Small businesses can use this valuable data to monitor your customers, campaign performances, and even your competitors. Using email marketing campaigns correctly, small businesses can bring in the best ROI with minimal spending. Your business can use a good email marketing automation tool to simplify and maximize performance.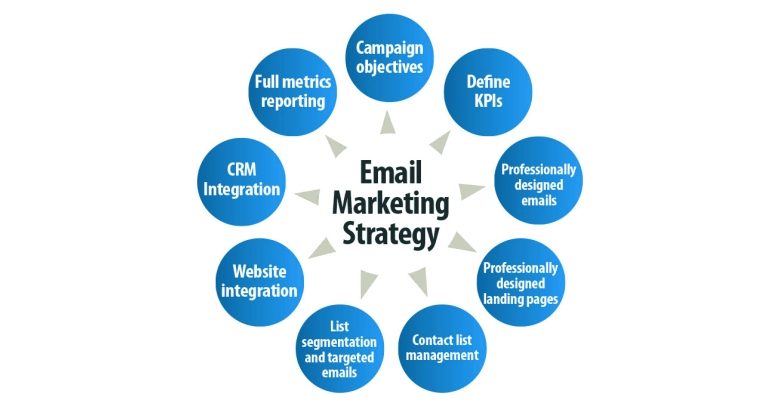 What are the benefits of email marketing for small businesses?
There are many benefits to email marketing. Small business can benefit the best by using the following steps:
Reaching the right audience at the right time and on the right device
Consistent outreach to your customers on a regular basis to keep them engaged
Target audience regularly through segment-specific content
Brand positioning in the minds of the consumers using emails and videos
Cost-effective with a high return on investment
Creating individualized content that is highly personalized per the needs of your target audience
Emails are a great way to drive traffic and to get customers to visit your website
Targeted email helps build credibility with your prospective customers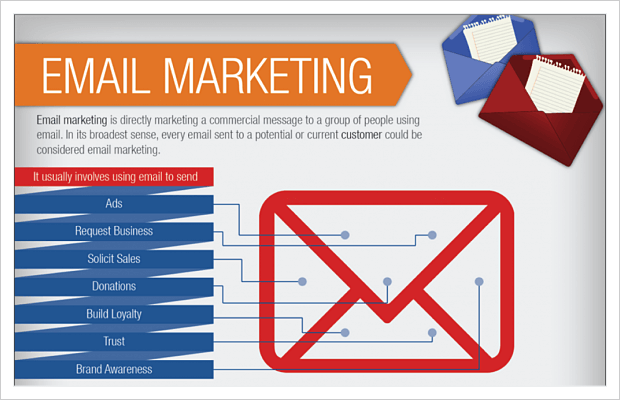 How can your small business launch its email marketing?
Your small business can launch its email marketing strategy in 4 simple steps. Actually, building a successful email strategy just boils down to four major things:
Build your email list by creating a signup form and place it on your website, social media, and wherever you see fit. Be sure to include a text that explains to users signing up what they are signing up for when they give you their email.
Deciding the types of emails
The types of emails you send will depend on what type of small business you have. It is safe to start with a monthly email newsletter. Other types of emails are promotional emails for special offers or sales, seasonal messages for holidays or special events, loyalty programs, and transactional emails.
Email design and content creation
The number one thing to keep in mind with small business email marketing is that you do not need to be over the top with your designs. Good email design and content creation is key for customer conversions
Sending the campaign and analyzing the results
Email marketing statistics provides an opportunity to learn from your customers. You should always be analyzing the performance of your emails regarding your email marketing KPIs.
Using good email marketing tools can help your small business grow double in just a year. Many companies such as Deskera have good effective email marketing automation tools such as Deskera CRM system, which can simplify your day-to-day emailing.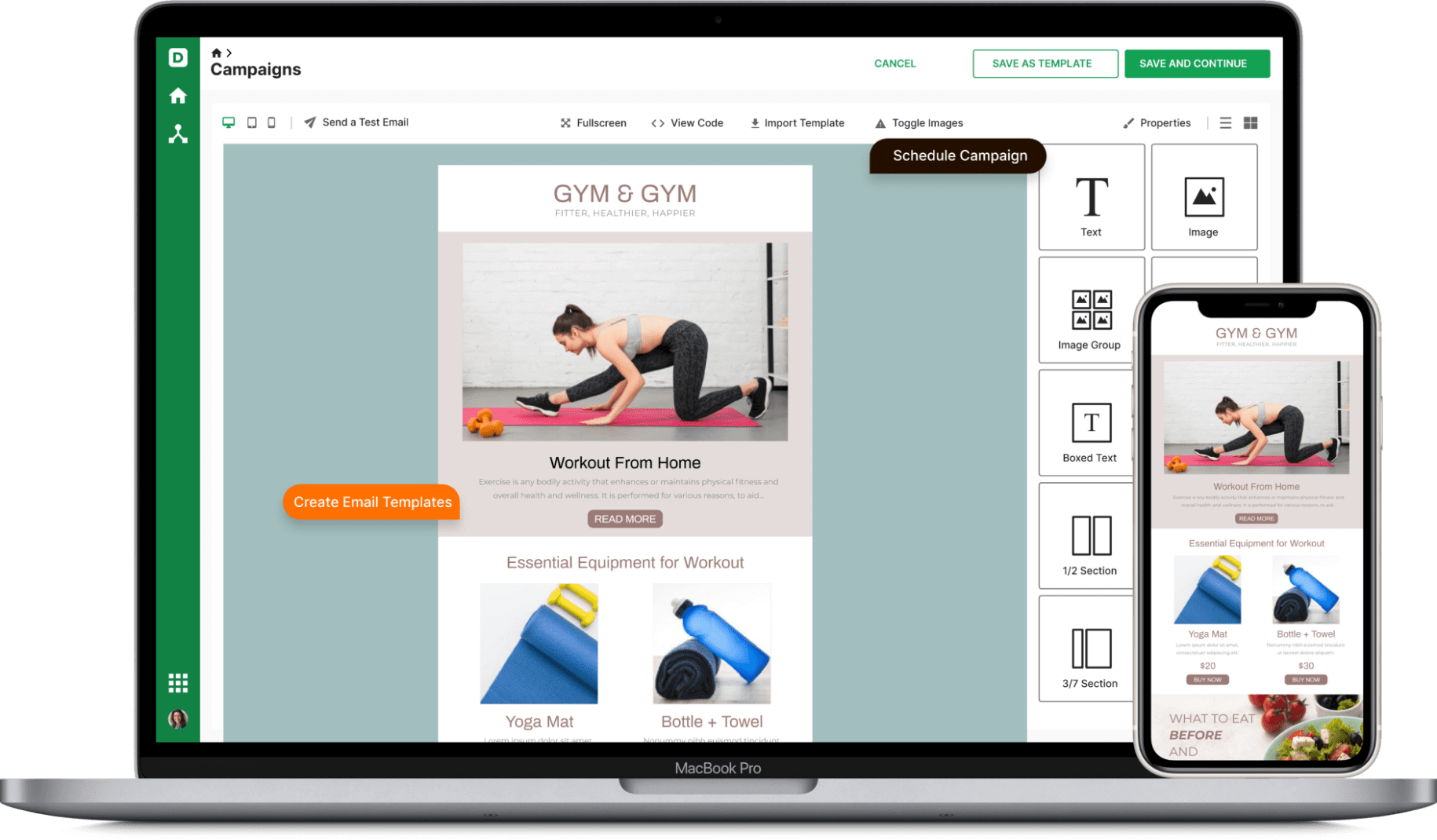 Why email marketing works?
A sincere email can be a simple and effective way to let your customers know that you value them. Customers feel valued when a business treats them as an individual and not just like everyone else. This value should show up in the emails you send.
The more value you give to your target customer, the more they will look forward to hearing from you and your business. When this happens, it is easier to get them to engage with your business.
The bottom line is that you need to be communicating with your customers and prospects on a consistent basis. Constant and effective communication is what brings value to the table. This is what is expected of businesses in today's digital world. With strong email marketing, you can meet these expectations by creating a mutually beneficial relationship between your business and your email subscribers.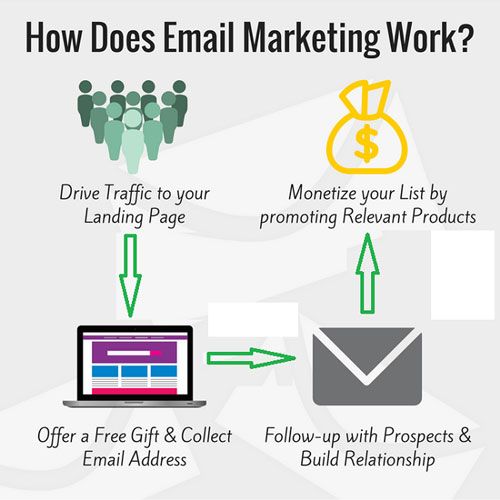 Key Takeaways
In this article, other than understanding the benefits of email marketing for your small business, we learn the basic needs of a business to always have a good email marketing system set up.
Email marketing is used in lead generation, brand awareness, customer engagement, and building relationships with your customers
The cost of email marketing is much lower than many other forms of marketing
Email marketing is scalable and can be used to reach a larger audience or targeted list
Emails marketing can target different segments of customers as per their different behaviors
Email marketing is convenient and time-saving using automation
There are many kinds of email marketing that can be used for different purposes
Metrics for email marketing are easy and simple to measure
Using CRM platforms can make email marketing automated and can save a lot of time and effort
The benefits of email marketing are that it can help your small business to build your brand, outdo your marketing goals, set yourself up as an expert, and grow your business revenue, and all this without breaking your budget or taking up all your time.
---
---