Whether you have your own business or planning to start a new one this year, this guide of statistics will help you make sense of what is new and what you should expect on your journey as an entrepreneur. These statistics will help you understand what influences small businesses, how they work, how they impact the economy, and many more details.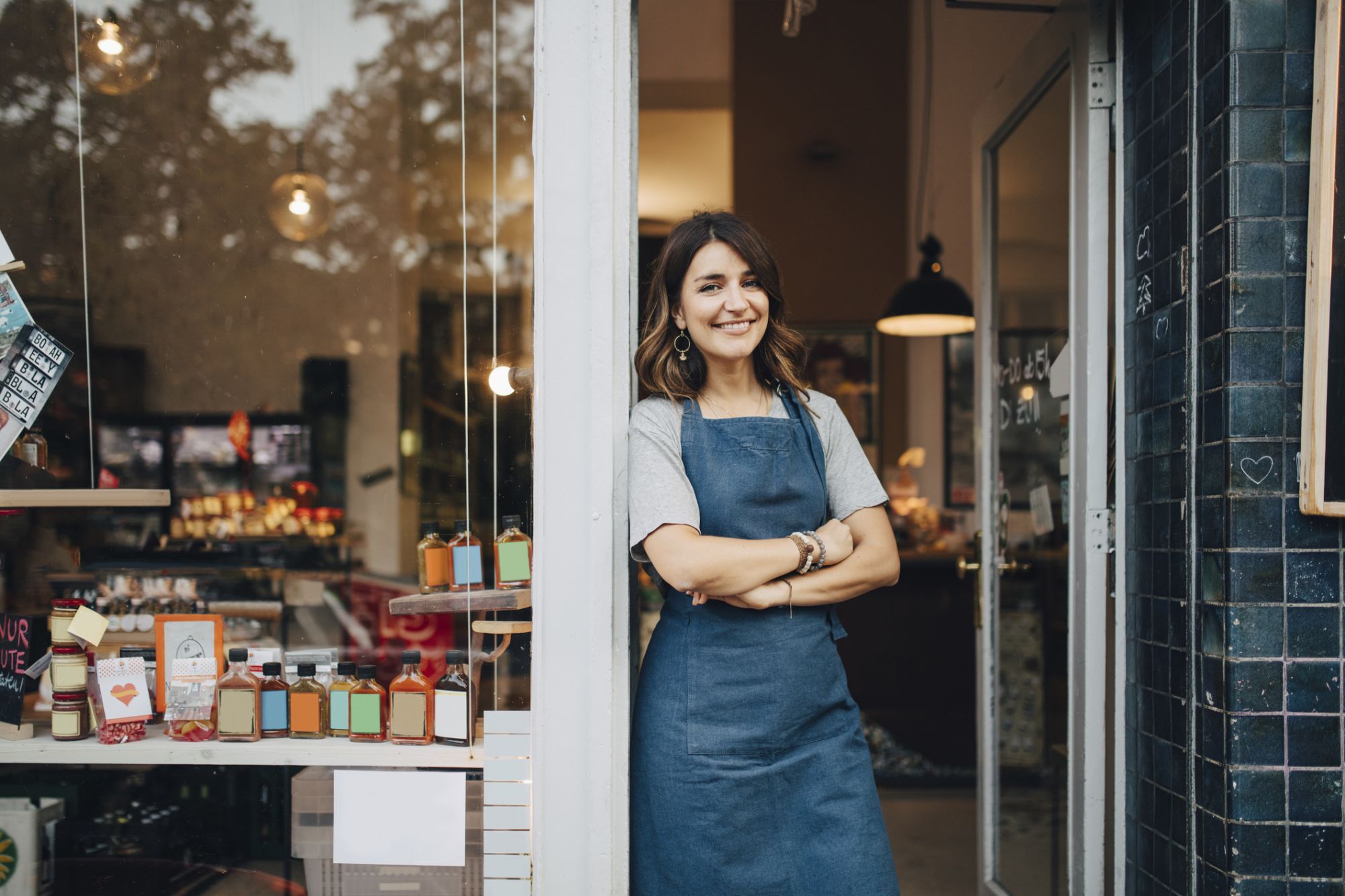 Let us start with the basics questions all entrepreneurs start with before we look into global statistics.
How Can a Small Business Generate More Sales?
1.Focus on the existing customers
The best sales leads are those you have already transformed into existing customers rather than a total stranger. To improve sales, you must shift your focus from attracting new customers to learning how to maintain existing buyers.
2. Learn about competitors
It would help if you analyzed what the competitors offer and learn new techniques, thinking of ways to outdo them.
3. Innovation and unique products
It is crucial to make the customers need your business more than others. You can do this by maximizing quality, innovative and unique products that can outdo similar products in the market.
4. Cultivate value
The best way to increase sales is to create and cultivate value in all forms. From staff training to increasing the value of the products. Creating an atmosphere of value helps to attract and retain existing customers.
5. Build a customer service approach
The customer needs to feel appreciated and welcomed to the business always. Building a good customer and resource service is an excellent way to give the clients access to all the range of the products and services.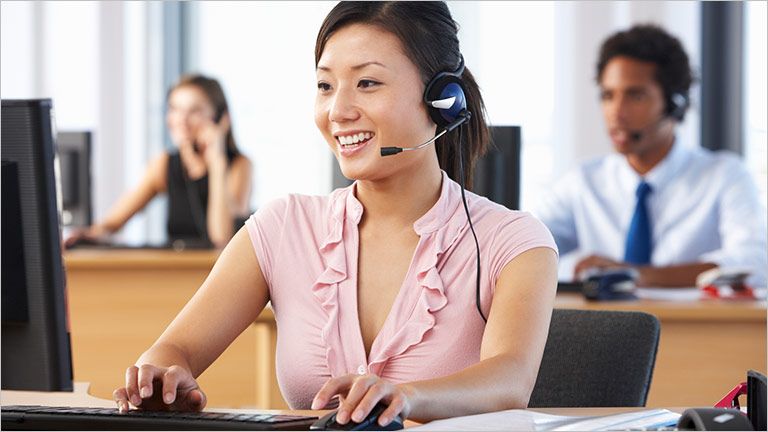 6. Customer relations
Boosting sales can be done through increased customer relations and genuinely maximizing the available customers. The staff must learn how to treat the employees in unique ways to keep them happy with your business.
7. Promotions
Promotions and marketing give the customers a good deal of the products or services in the market. Discounts provide customers with the ability to try your products. The promotion gives you a way to attract more customers and, at the same time, maximize the number of existing users.
8. Marketing
Marketing is a sure way that helps to increase sales. The services and products, which are unique and of high quality, capture customer's attention through marketing. In this process, it makes them esteemed consumers. Marketing can also involve rewarding the customers.
9. Provide credible products
Credibility is one of the critical factors that make the customers trust your products and feel comfortable with your services. Advertisements enhance your credibility in your sale. Online marketing and customer testimonials aid in raising customer's trust in your products.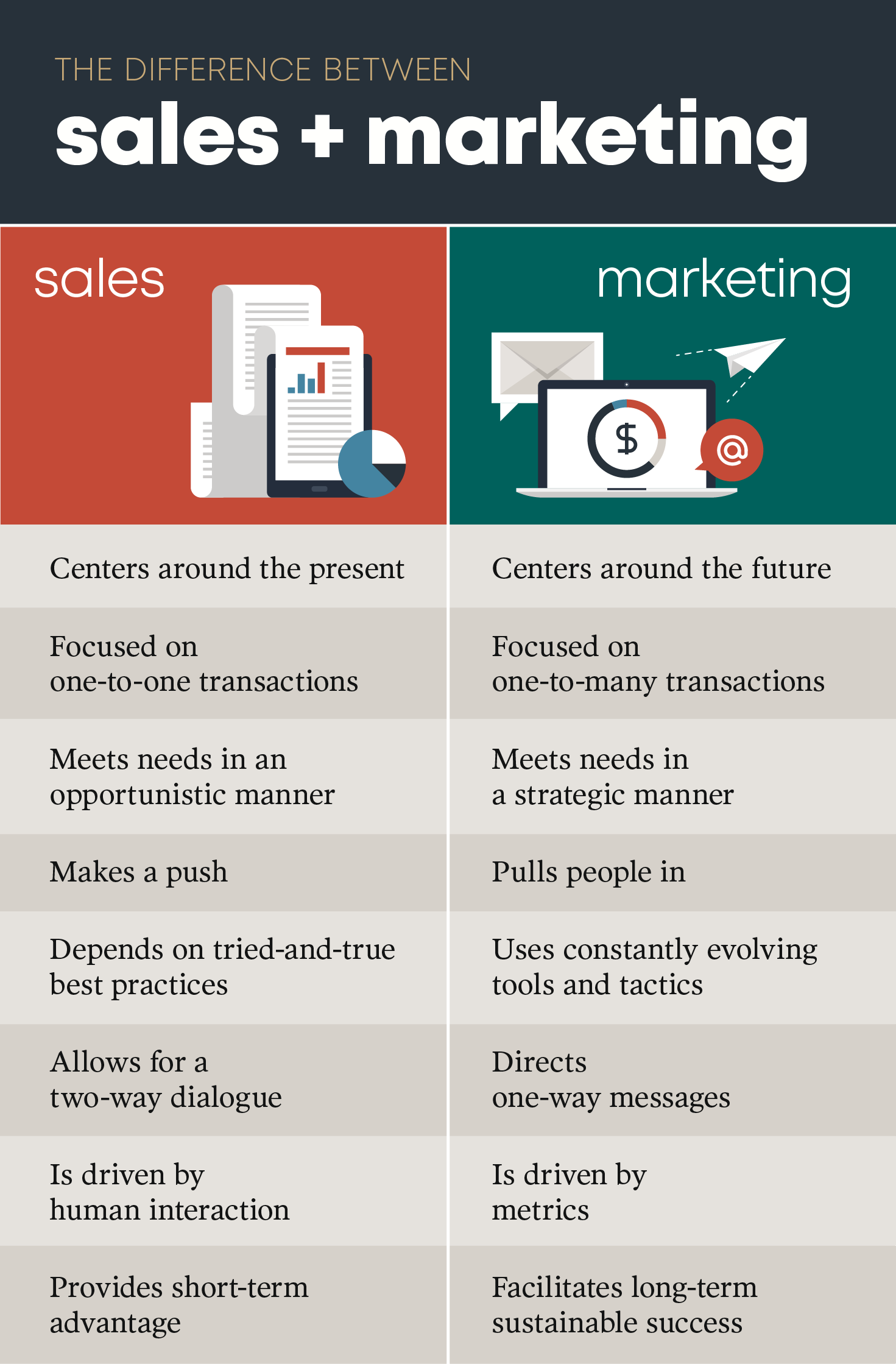 How do Small Businesses make Sales?
Once small businesses realize the importance of sales and marketing, their first reaction is to panic as they most likely do not have enough revenue to compete with larger corporations.
However, in truth, it is the SME's have an advantage compared to big corporations. The small size of the company allows them to pursue excellence and set high standards quickly. They have the luxury to develop unique, cost-effective strategies and ideas that can be rapidly implemented.
Here are some cost-effective sales strategies that will have a significant impact on your sales performance:
Don't slack on after-sale service
We see that often businesses give their everything to make a sale and once the sale is completed, they go completely radio silent. As a small business, you have the chance to pay attention to the little things compared to an immense fortune 500 company. By doing so, you can build customer loyalty and good word of mouth.
A good after-sale follow-up paves the way for future sales. All you need to do is call your customers and follow through. Remember that only happy and satisfied customers will repeat buy and be loyal to your business.
Begin with trials or free samples
You can give your customer the option to try your product or service for a while instead of asking them to shell out money. It shows your customer that you are highly confident about your product, and it encourages them to think so too.
Deploy up-selling techniques
Upsell is a brilliant technique where there is hardly any cost involved, but you still get to make more sales. Upsell is more effective because once the customer is in the buying state of mind, it is much easier to make another additional sale and a lot less friction to deal with them instead of approaching them later.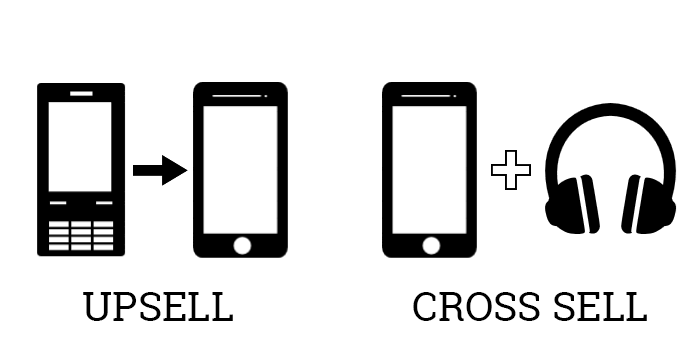 Take advantage of content marketing
Through content marketing, you add value to a prospect through powerful content that contains helpful suggestions and advice which will help you get noticed by them.
This is a more powerful way to get your lead's attention. The lower cost of the process and the ease with which you can start a campaign makes this the most potent weapon for your small business.
As opposed to most traditional methods, content marketing allows you to be found by the customer itself.
Here are the reasons why content marketing is a sales strategy:
You get good pre-qualified leads, which helps you save the costs incurred from chasing the wrong kind of leads
No explicit or overt promotion is needed when you add value through content
Content marketing has high conversion rates and hence, higher sales results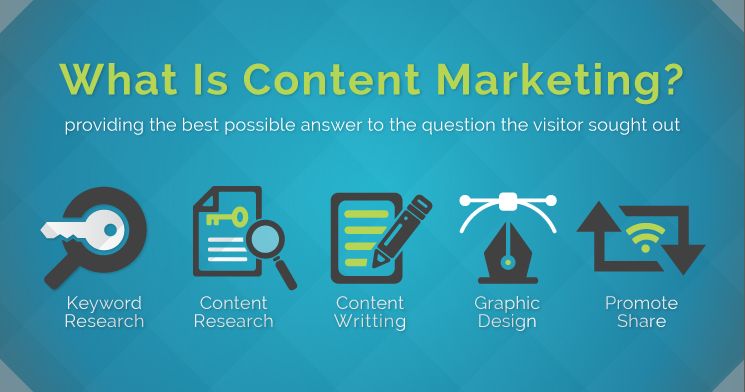 Incentive programs
In sales, one essential thing is finding the correct people. But it is not enough; you will have to keep your sales team inspired and motivated.
How will you push your sales employees to make the maximum sales in a month? Incentives or incentive programs. The motivation for incentive programs could be anything; it could be extra benefits, pay, or getting the sales employee award.
Be unique, it has nothing to do with money
Lack of money is an excuse to hide behind. Creativity hasn't got anything to with money. Use your imagination to build a unique sales pitch and build a brand around your product or services.
Many companies create amazing viral videos that both serve as advertising and branding for their product. All you need for that is a good idea, time, and people to help you out. Take time to identify your differentiating points and create a story to keep people interested.
How can I get Free Leads?
Some of the ways that you can generate leads for free in an organic manner are mentioned below.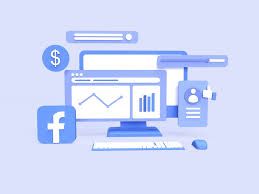 Website Or Landing page
Creating a professional-looking website can take you a long way. There are various free website builders that you can use. There are platforms which specialize on search engine-friendly HTML5 websites. They have a huge collection of professional-looking templates and various categories from which you can choose from. Besides this, there are various other features that you should have a look at.
SEO
Using SEO tools will help you to achieve a strong ranking. But do remember that with SEO, it takes time to get results. But tools will definitely help the process. There are various tools that are free of cost and that give results.
Social Media
Social media is a great place to generate leads without paying a penny. Platforms like Facebook and Twitter are excellent places to know your target audience. For the B2B businesses, platforms like LinkedIn are the place where they can approach a niche audience.
How Much in Sales Do Small Businesses Produce?
If you're starting a business, you're not alone. There were over 400,000 new businesses starting every year, and the number only is trending up.
The average receipts (or revenues, not profit) of small businesses with no employees is $44,000 per year. Two-thirds of these businesses earn less than $25,000 per year.
Small businesses with employees tend to fare better, with average earnings of $4.9 million per year.
Here's the breakdown using data from SBA:
Firms with… Average Annual Receipts
1-4 employees $387,000
5-9 employees $1,080,000
10-19 employees $2,164,000
20-99 employees $7,124,000
100-499 employees $40,775,000
Let us look at some well-researched statistics of small businesses in USA and around the world.
Interesting Statistics of Small Business Sales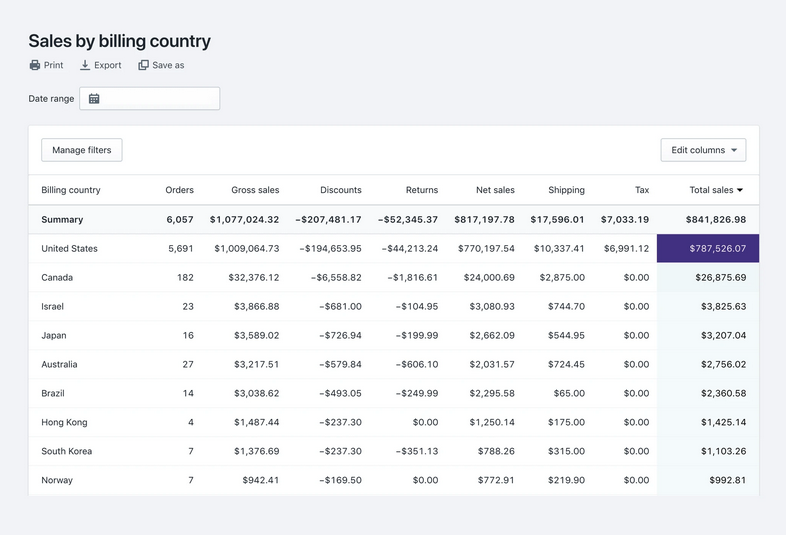 Some of the statistics which can help you have an overview of small businesses around the globe:
There are 31.7 billion small businesses in the United States
69% of startup businesses begin at home
Small businesses provide work for 47.3% of the American workforce
The coronavirus pandemic has significantly impacted small businesses in New York
56% of small business owners rely on personal savings to start off
Startup statistics show that the most valuable startups are located in the United States and China
Around 43.7% of small businesses in the US were temporarily closed because of Covid-19
Poor cash flow is responsible for as much as 82% of all small business failures.
Social media ad spending is projected to reach $110,628 million in 2021
61% of people who start small businesses are between the ages of 40 and 60
71% of small business owners in the US do not know their business credit score
44% of small business owners in the US don't know they have a business score
Small businesses with two founders raise 31% more money on average
Only 4.2% of small business owners inherited their business
45% of small business owners are Gen Xers
31% of small business owners don't have any form of business education
Small businesses owned by women generate $1.8 trillion in revenues
Retail and business services are the most popular small business industries, with 13% of the total share
Income for small businesses has increased by 74% from 10 years ago
More than 71% of small businesses increased their benefits offerings to retain employees
19% of small business owners work over 60 hours a week
61% of small businesses invest in social media marketing
Only 64% of small companies have their own website
What are the Sales by Country in Small Business
Google Analytics offers granular geographical location data, even down to the city users and customers come from. With such information from google, you can observe the behavior of visitors and customers. Your website can measure via geolocation how effective your business website is in engaging customers.
Some research statistics around the globe gathered are :
SMBs in Ireland, South Africa, and New Zealand are ranked as top sales
South African and Brazilian close sales fastest, on average 28 days, followed by Chile on 29 days
Manufacturing sales has the highest conversions, while real estate agents work the hardest
Higher performing companies commonly achieve around 38% conversion rate
Closely followed by Ireland - 21%, New Zealand - 21%, Australia - 19%
Western and European countries are not the best at converting deals to sales
USA sales come only at 16% due to high competition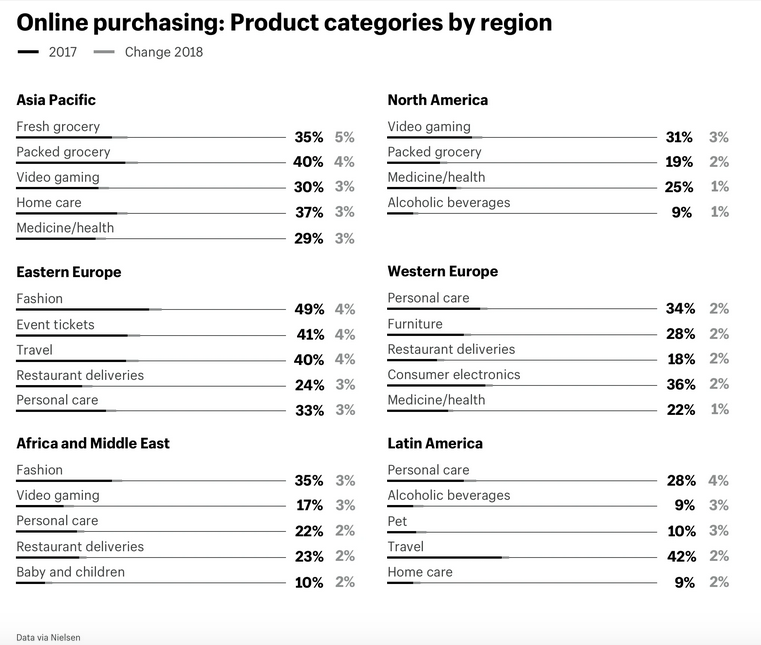 In Conclusion: Small Business Statistics
2021 is going to be a significant year for small businesses. If you are a small business owner or are interested in starting your own business, you can start by looking into a business's initial basic questions. With the competition increasing, these statistics will help guide your way into better decision-making. Even though you are likely to face challenges, knowing the current trends will help you tackle difficulties in a more proactive manner.