Business-to-business or B2B concept defines conversation involving exchanging products, services, information between business entities. Let's translate the B2B email marketing strategy in this article. A B2C marketing relationship with a customer involves their emotions.
In comparison, a B2B relationship is more logical and informational. When working with another business, it is essential to understand the logic or reasoning behind a purchasing decision. This requires you to look more in-depth using your marketing initiatives to understand what matters most to a business if it's time, money, or resources.

What are the Steps to Start a B2B Email Marketing Campaign?
If you read about email marketing online, you are aware of the fact that your leads have to be exposed to your offer via email multiple times before making a purchasing decision. B2B purchases often require a bigger investment as compared to B2C or e-commerce.
B2B email marketers need to work harder to make a favorable impression than other businesses and educate them more with each step. This translates to a longer buying cycle. Let us look at some simple steps that will help your company begin to create a B2B email marketing strategy that truly works:
Select an ESP or CRM
It is necessary to pick a good email marketing tool as per your company budget and your goals. A good ESP or CRM system like Deskera CRM will help you with email marketing automation and with marketing strategy. CRMs are services that let a business manage an email account through an online interface. CRM enables a company to operate email marketing campaigns, format an email message, to include images, links, and custom layout designs.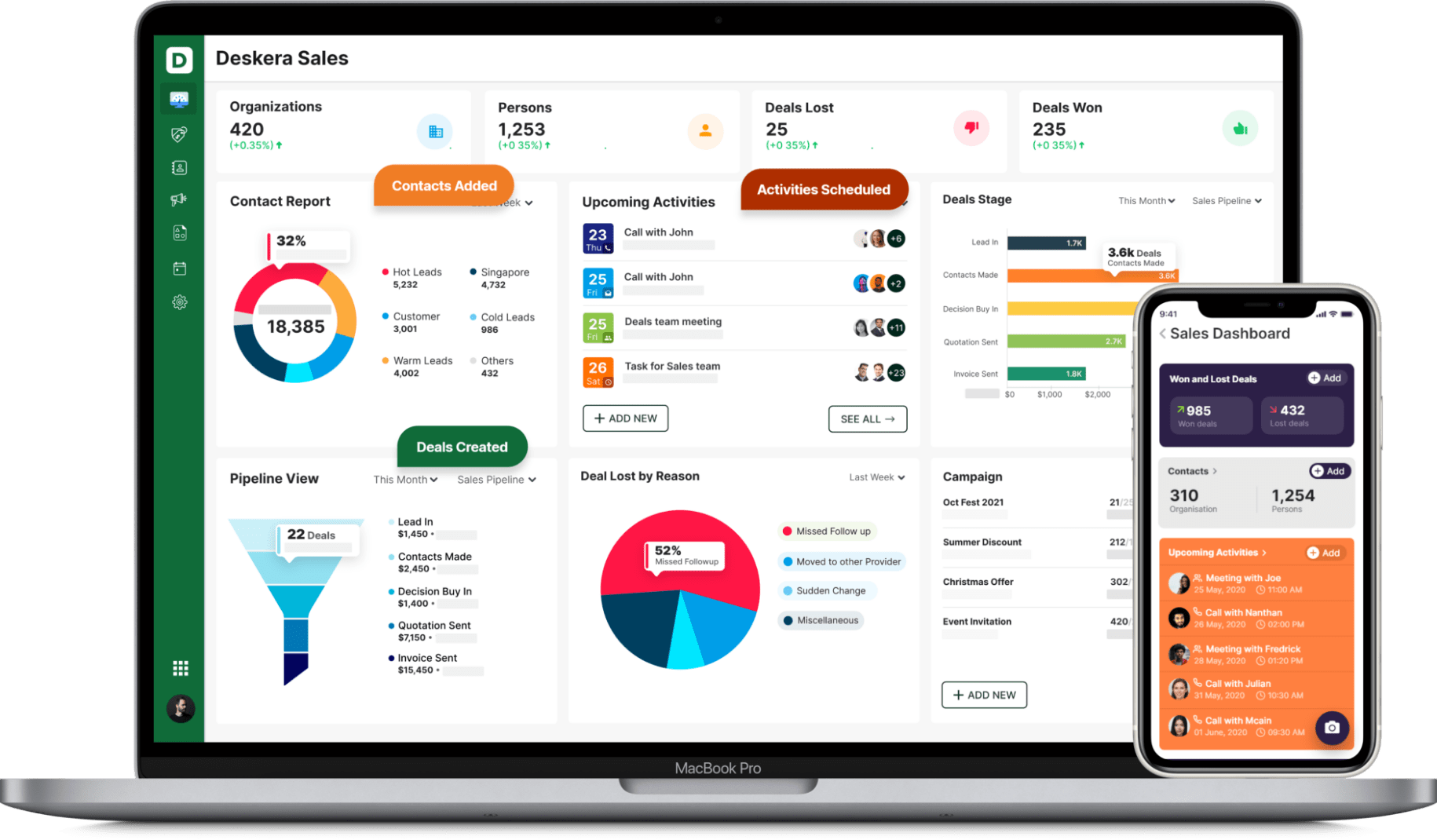 Designate a Person to Monitor your Campaigns
It's a good idea to hire a team as the go-to point of contact for all of your company's email marketing-related needs. This person or team should be trained in the CRM system that you end up picking for your business. They should embrace all aspects of the CRM platform, taking the time to learn and strategize all its applications and tools.
Define an Objective
Let's define what a B2B email marketing campaign is meant to accomplish for your business. You need to define the objective of your email campaigns for your business. Whether it is for more leads, for education, or to increase sales. It is not possible to achieve your goals if you are not aware of your objective in the first place.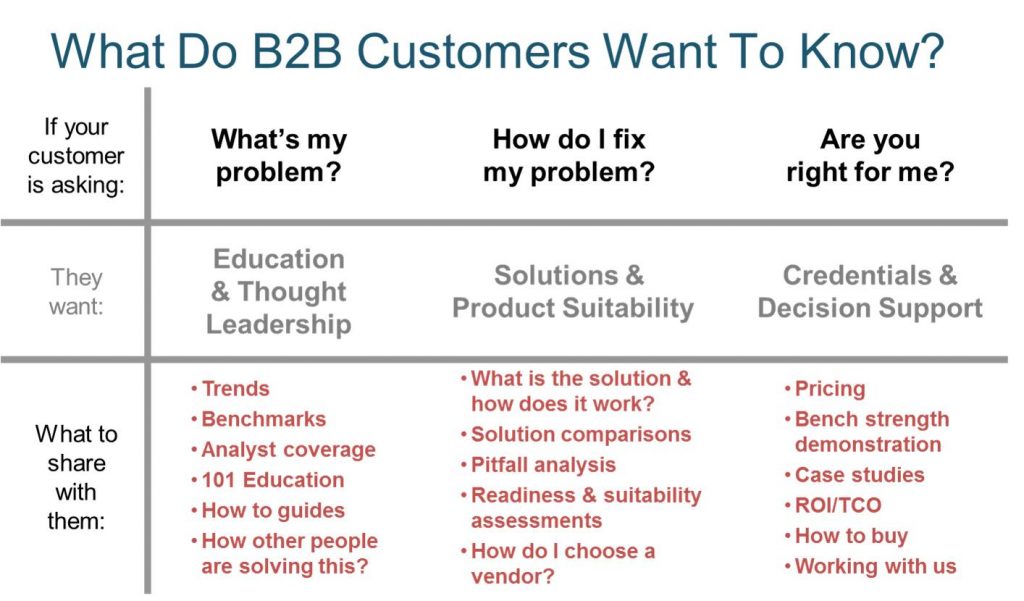 How to Run Successful B2B Email Marketing Campaigns?
Email marketing is personal. When you have people's email addresses, it is almost like you have their home phone number. Let us look at some of the tips for successful email marketing:
Build A Distribution List
It is crucial for your B2B email marketing strategy to have a good distribution list that is built around it. A good list of email addresses should be developed with care and should be curated such that the appropriate email shall fit your intended audience. Many companies build lists based on their old and new clients, some of them per their business or industry and some as per their acquisition objectives.
Be Specific
Email marketing allows you to target specific email users with a personalized message or invitation. Segmentation of your audiences makes it easy to send messages that matter to them without overwhelming them with ones that don't. Segmenting your email list into specific groups based on marketing demographic, region, the location allows you to target different groups with special offers, relevant blog posts, or event announcements.
Use Automated Tools
Using automated tools like a CRM system allows you to communicate with your current customers or leads in a timely and correct manner. CRM system allows you to send out different types of promotional emails to suit your user's needs based on where they are in the sales pipeline or marketing funnel stages.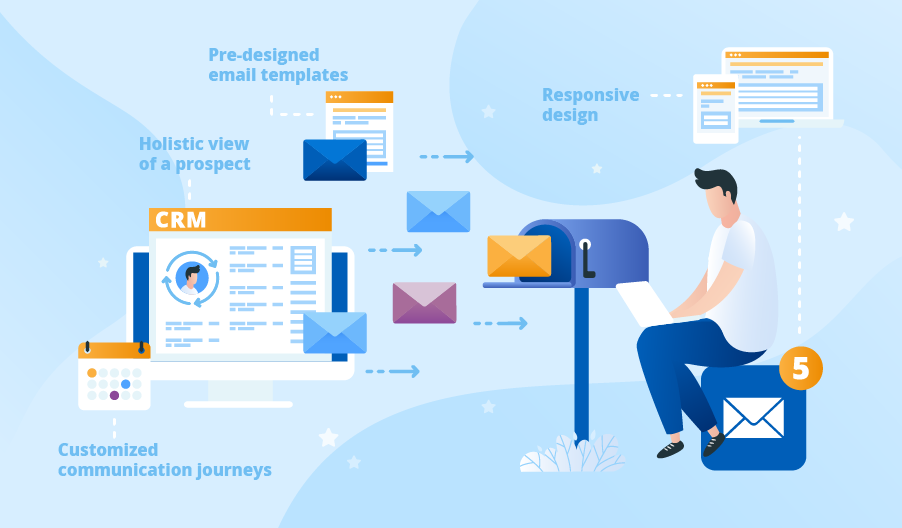 Nurture Your Leads
Lead nurturing campaigns involve creating a series of emails that are sent out over a period of time that are specifically curated to get people who are on the fence to be interested in your business. Emailing is crucial to retain the generated leads and nurture them into loyal customers. The best way would be to provide them with the necessary educational content during their sales cycle. Finding out the reasons why leads drop off and at what sales funnel stage and supporting them right when they need is called lead nurturing. Lead Nurturing campaigns can involve as many emails as you want to send your prospective client weekly, monthly, or yearly.To ensure the success of your lead nurturing campaigns, it is essential to track the emails you send out. Email tracking enables you to monitor email performance and gain insights into how recipients interact with your messages. With this information, you can tailor your future emails to meet the needs and interests of your leads better. It also helps you identify which leads are engaged and which ones need further nurturing, allowing you to prioritize your efforts effectively.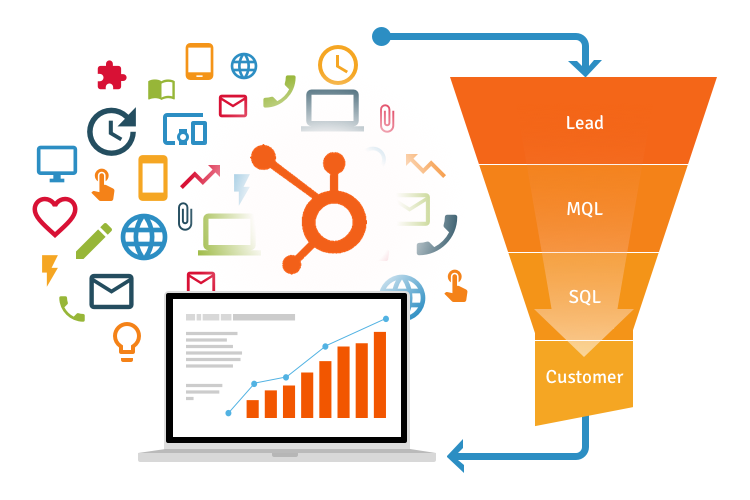 What are the Top B2B Email Marketing Trends?
Until you understand your prospective customers understand the logic behind buying your service or product, you will not be able to reach your true business goals. Let us look at some of the examples of marketing trends that prove email marketing plays a larger role and has a stronger influence on the rest of the business.
Account-Based Marketing (ABM)
One of the ways email targeting works for B2B companies is by account-based marketing. Account-based marketing is not the same as segmented email marketing. Instead of sending out mass emails targeting to a general audience, B2B companies send out more account-based emails. This is more focusing on important accounts that are identified, and hyper-personalized emails are sent out. From there, a personalized campaign is built on both behavior and data.
Content Marketing
B2B companies see their best results from content marketing. Creating quality content allows businesses to establish brand positioning, build credibility and authority and connect with their target audience. Engaging prospects through a value-driven educational approach via email content works better than using social media marketing for many B2B companies.
User/Customer Experience
The website and email user experience is an important process for both leads and customers. Everything from the website design, user onboarding, email sign-ups actually contribute to the overall user experience. B2B companies need to focus on the customer experience via email marketing and email customer support. Offering outstanding customer support via email and content information improves a customer experience.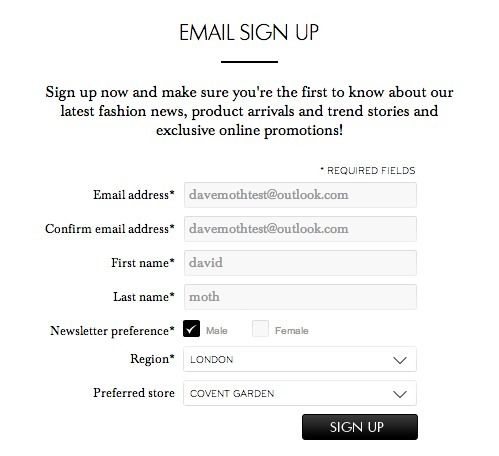 Multi-Channel Approach
Engaging prospects through multiple channels is very important in today's social media active customers. B2B businesses need to publish content on their blog, provide updates on social media, follow up via email and send direct email campaigns. It is not about using channels randomly but rather following a good sequence of customer behavior to improve conversions. The best results come from integrating all these channels to extend your reach and conversions.
Stronger Emphasis on Branding
It is important for all B2B companies to have a good branding strategy that establishes an identity for their business. You need it to position yourself in the market properly so that you stand out and your customer remembers you. As such, it will be important to go back to your business strategy and look at all the important factors such as the target audience, competitive advantage, and pricing. This is important so that you can send out emails that follow your branding guidelines.
Many companies have started creating digital content like flyers, video brochures & other branding videos online. Even now many small startups use online graphic designing software where they will get tools like flyer creator, poster maker, short video maker, and promo maker. These tools are very easy to edit and anyone can make digital content for their business/services.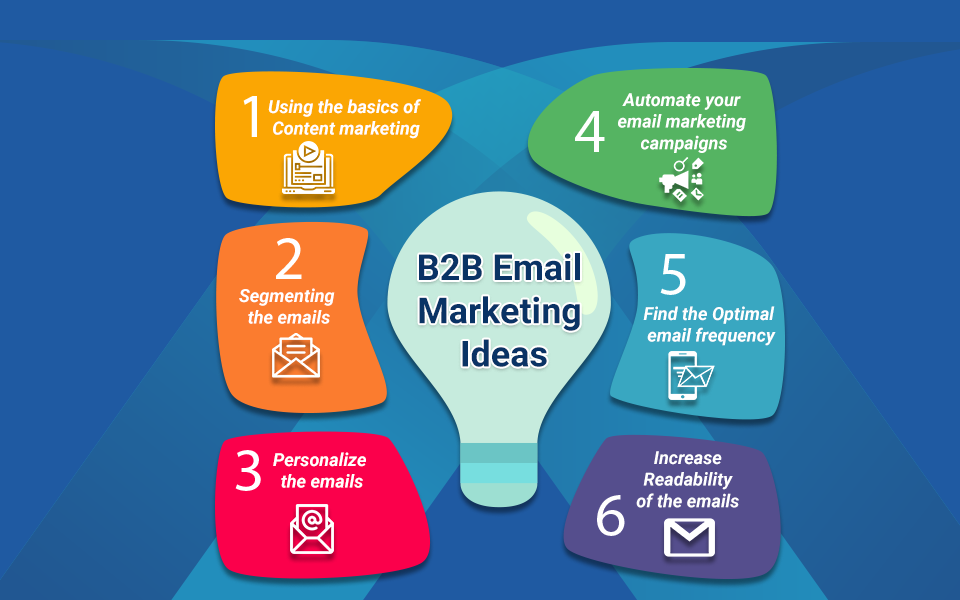 What are the Best B2B Email Marketing Practices?
Let us look at some of the best marketing practices for B2B emails that can improve your performance:
A Good Subject Line is Important for open rates
Write emails with good and enticing subject lines. The email subject line is the most important element of your email marketing campaign. This one sentence can determine whether your email will be opened or not for reading. Your subject line needs to stand out and build curiosity in a few words. Having a good subject line ensures that the email open rate improves.
Have a Clear Call to Action or CTA
It is important to have only one clear CTA or call to action per email. It is important not to confuse your recipients with multiple call-to-actions. You need to help your audience to focus on your email content and ultimately just one call to action. Based on the objective of the email, make sure your CTA works.
Create Good Eye-Catching Designs
Use responsive email templates that make your emails convenient to read on any device. You can include visible links into emails and make them visually appealing. Keep it simple, with a straightforward call to action and good graphics or an interactive image. Make sure your email designs are responsive.
Segment Your Emails to Reach the Correct Audience
Your prospects and subscribers may be at different stages of the buyer's journey, or they may be seeking different solutions. Email list segmentation helps you to relate to your audience better. It gives your emails that personal touch if you personalize as per the customer's journey.
Cold Emailing
It's important not to be afraid of cold emailing. Sometimes the right email can convert new customers and reach broader audiences.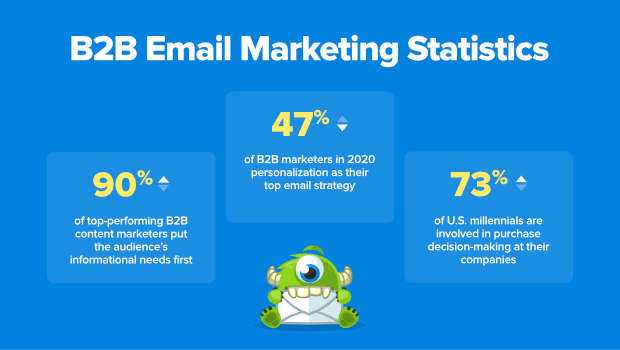 Key Takeaways
Marketers play a crucial role in the success of a B2B company. As a marketing professional, it is your job to enhance and promote your company's brand, message, and communications across the various marketing channels. B2B email marketing strategy as a way of lending a helping hand to your sales department.
In this article, we go through the following information for improving your B2B email marketing :
Starting a B2B email marketing campaign using by
Selecting an ESP or a good CRM system and team to manage emails
Designate a Person to Monitor your Campaigns
Define the objective of your email campaigns for your business
Tips for A Successful B2B Email Marketing Campaign
Having a good distribution list
Being specific with your messaging
Using Automated Tools to save time
Nurturing Your Leads
Top B2B Email Marketing Trends
Account-Based Marketing (ABM)
Email Content Marketing
User/Customer Experience and Email Support
Multi-Channel Integration
Stronger Emphasis on Branding
Best B2B Email Marketing Practices
Good Email Subject Lines
Have a Clear Call to Action or CTA in Emails
Create good eye-catching email designs
Segment your email to reach the correct audience
Cold E-mailing
Your job is to help your sales department close deals, build revenue, and improve your company's bottom line. The best way to do this is by email marketing and pushing customers down the sales pipeline to educate and push customers for sale.
---
---