The future event marketer must stay on top of the event marketing game to succeed. Simply put, event marketing refers to any occasion where people are made aware of your brand or product.
Event marketing is unquestionably a multi-level instrument, with numerous applications in commercial operations. This is the only technique with such a significant benefit over other marketing efforts. It can be utilized broadly and directed to external customers and employees, business partners, or suppliers.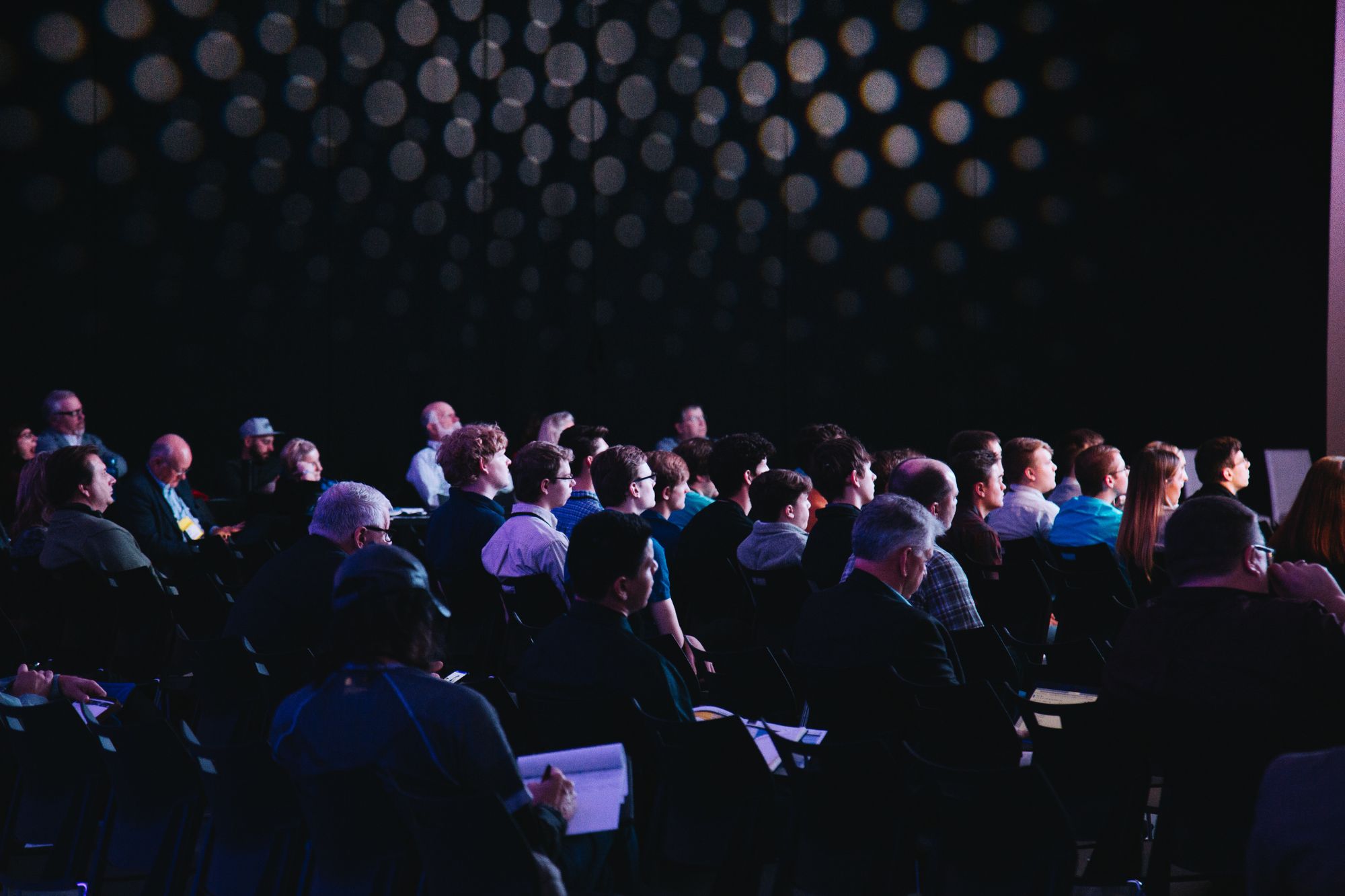 Personalization and data-driven marketing are a top focus for 73 percent of event planners. Event marketing should be a vital element of your demand generation mix, whether you organize a small webinar, a large-scale international trade fair, or an executive-level private function.
If you represent a brand, even that is a small business or own a freelancing business. Event marketing is an invaluable tool you should know about and include in your plans to market your brand. Here's a quick guide to help you out with the basics of what constitutes event marketing.
What is Event Marketing?
When it comes to making purchasing decisions, today's consumer is bombarded with numerous pitches and commercials every day. Therefore you must attract the buyer's eye. According to Forrester, event marketing makes up the most significant B2B marketing budget (24%). It is said to be the most important and compelling content tool as it helps you become the talk of the town if done the right way.
Event marketing is a technique of creating a themed exhibit, display, or presentation to promote a product, service, cause, or organization through in-person participation is known as event marketing. It is one of the most coherent ways to connect with your audience.
Event marketing is a sort of marketing that entails holding, participating in, or attending events to advocate a brand, product, or service. It aids in developing deeper ties with clients and their education about your product.
Every event is distinct in terms of its target audience, substance, and culture. As a result, event marketing merits its distinct marketing strategy.
How is Event Marketing Important?
Event marketing is relatively simple to implement across events and at scale with the help of data and analytics. Events may help boost sales, increase spirit, and advertise a product, among other things.
There appears to be an infinite number of ways to publicize a particular event. In truth, event marketing can take a variety of forms depending on your position within your company.
The last two years have taught us to be conscious of the climate and industry regarding event marketing since timing might affect the event marketing process. It can't be argued that promotion is essential for events, whether live, virtual, or hybrid.
Not to forget, the purpose of the event is at the heart of the event marketing process. You can design effective promotions and realistic goals based on your objectives for the said event - that is, by clearly establishing what you want to achieve as an outcome of the event marketing process.
The practice of event marketing is inextricably linked to event tactics. Take, for example, a period like this while we're amid a global pandemic. Hence the strategies now might differ from the ones during regular times.
Even though the modern marketing scenario is becoming increasingly digital-focused, event marketing has remained a hot topic on the table. Events provide marketers with an excellent opportunity to form new relationships and trust potential leads by providing that personal touch that digital often lacks.
It's a chance for customers to get in touch directly with businesses and gain a sense of their unique brand personality. The marketing process does not stop at the event; there is frequent pre-and post-event advertising. Many of the world's most successful companies spend 1.7 times their annual marketing budget just on live events and seminars.
So, is Event Marketing effective? Well, yes, it mixes value with experience. Major marketing events featuring product demos, live speakers, first-hand experiences, and one to one encounters can provide incalculable worth in terms of value in addition to content.
Instead of simply reading an informative blog post, buyers may listen to an expert speak live, ask questions, and network with other like-minded people at an event. Rather than viewing a how-to video to learn how to use a product, people can test it out for themselves and get the help they need to get the most out of it.
Hence, event marketing is a great way to attract leads and convert them through involving them further by being the missing link to their smooth business journey.
What are the Essential Elements of Event Marketing?
As an event planner, you're probably often thinking about promotion. If you're planning a great event, you'll want to see a lot of people there. This commits you to plan and execute top-tier marketing strategies. To help you remember the key components of event marketing, we have put together a few points as below:
1. Events are goal-oriented
Any event conducted needs to meet the set goals. For example, if the advertising goals of the event are not met, the event is a complete failure on a commercial level, regardless of how much fun people had or how much popularity it gained.
2. Visitors are the center of attraction
When it comes to the number of visitors for events that have been thoroughly planned, the more, the merrier, but to ensure to invite the right audience- determine your target market and emphasize the benefits of attending the event.
Guests attend events to learn about the latest goods, watch renowned presenters, and participate in seminars and workshops to expand their knowledge. Place visitor information on the event website, including vital details such as the venue, entry charges, travel, programme and event schedule, list of exhibitors, and event highlights. Provide early-bird discounts to encourage attendees to book early.
3. Create content to attract an audience
It is critical to get the message across to the target audience, so deep research into the demographics of the attendees is necessary to properly communicate about the product so that they understand the product appropriately. Use social media sites like Facebook, Twitter and Instagram to share the most up-to-date information about the event, such as new product releases, updates to the presenter roster etc.
4. Devise a pivotal message to communicate through the event
Creating content and having your audience consume it, on the other hand, is a boon to your event's goal. It allows you to design the message in a way that guests will readily agree with or accept. You don't just conduct events to cheer up the participants; events should accomplish their objective of providing information that helps audiences understand the organization and its contribution and influence. Attendees are more likely to trust the organization as a result of this.
5. Record feedback
A feedback form is an excellent approach to obtain a response from the audience. Make feedback form a part of the gift voucher to gather feedback from the target audience/guests such that only after completing the feedback form and returning it to an attendant may a guest claim the gift coupon. People are often hesitant to provide feedback in writing, so these strategies are fundamental to obtain input.
6. Nurture customer relations
Develop customer relationships. You can start building relationships with visitors after the event by communicating with them and keeping in touch. This will help you market future events.\
To retain longer-term interest, provide news about your event on your website or social media, such as the release of new items or relevant publications. Although, keeping in touch or building a bond should not always lead to a sales pitch. Because people might find it pushy sales tactics and become unresponsive to any communication from your end, instead, foster a sense of community around your event, encourage visitors and participants to share their thoughts and information on social media.
7. Pay attention to the selection of a venue
Make sure the location is correct. Select a location that is both convenient and alluring to visitors and participants. The site must be able to accommodate the expected number of exhibitors and visitors.
Make sure to choose a venue that is accessible by all modes of transport easily. Consider venues that offer other attractions to attendees, such as a popular tourist destination, if your event will span over many days. The most desirable spots in any exhibition area are near the event's entrance and walking to the food booths and restrooms.
How can we measure the ROI of successful event marketing?
Event evaluation aims to lend a hand to the team to become more efficient and productive the next time it plans an event. It aids in the detection of errors and the subsequent learning from them. Event evaluation should be completed either immediately following the event or the next day.
To review the event, a meeting with the team members should be held. A discussion would help us measure the return on investment of the event.
Events generate sales leads and serve as a valuable networking opportunity for businesses and brands to meet their target audiences and clients in person. That's what we know, at least. However, as any marketer, sales representative, or event planner can tell you, qualifying those leads is far from surefire.
There are numerous tangible and intangible advantages to attending events. While there's nothing wrong with results like brand awareness or spreading the word, specifying a goal helps to have some specific results when it comes to proving the value of your event to your supervisor. You invested a lot of time, effort, and money into producing an unforgettable experience, so do yourself a favour and devise a strategy to demonstrate how important your event is to your company and the objectives of putting the efforts into the said event.
Measuring ROI begins with goal-setting, as it does with most elements of event planning. Could your goal be bringing in new business or creating hype around the debut of a new product?
In any case, make a detailed list and then rank them in order of importance. Remember that some objectives will necessitate specifics. Although it is simple to calculate ticket sales revenue, determining new product awareness will necessitate establishing precise measures and values in advance.
The holy grail of all marketing measures is the return on investment (ROI). However, how do you adequately quantify it? It all begins with collecting the appropriate data at each level of the event marketing funnel. As mentioned earlier, here's a little description of how social media and surveys can help you achieve the data.
Social Media
Using social media to track activity before and after an event is nothing new, but monitoring what your attendees are saying during the event could provide significant hints and insights that can help you improve your event in the future.
Before an event, many event marketers employ social media marketing as a primary engagement tool. However, this decreases following the occurrence.
It seems ridiculous that most event organizers withdraw from social media once the event is over, and even more ridiculous that we don't prioritize social media during events. Measure involvement around your event with social listening before, during, and after it takes place by searching for :
Your mentioned hashtags
Name of your firm
Name of the event
Name of the venue or related topics.
Keep note of the number of posts/tweets, as well as any photographs or videos, to help you with your post-event activities. During sessions, social listening can be used to track involvement. Look for speaker quotations and general sentiment (e.g., if they're going on too long, how enthusiastic they are, etc.) to help you with this.
Many solutions are available to assist you in creating social listening dashboards. You may specify specific keywords, hashtags, and branded terms to track, and you'll get a real-time report as events unfold. Live-tweeting or posting updates through pictures and videos can also be helpful. Encouraging the audience to tag your account while posting updates on social media can aid in reaching out to a larger audience.
Surveys
Sending out surveys during or after an event is an excellent method to measure interest from guests and acquire more data that you can use to plan your next one. Please find out how much they enjoyed the session and how long they stayed.
You can also inquire about specific issues they would like you to address. This will aid in the direction of your future event strategy and your content marketing initiatives.
Marketers that take the time to answer these surveys are typically invested and engaged. They are more likely to become leads. These individuals should be qualified appropriately. A survey tool or mobile app, or website can help you collect this information.
You can time the distribution of your survey to strike when it's fresh in their minds if guests use your app to indicate interest or register for sessions. If you collect participant email addresses at your event (which you should), you already have a direct line of communication with them.
Not everyone will respond during the event because they are hopefully still focused on it, but you might be surprised who responds after it has ended.
You've set yourself up to measure the amount of success from your events by gathering data and measuring the metrics suggested in this post (based on your goals).
However, there is one more step to take: incorporating these findings into an ROI model. Here's an effective strategy to help you measure both objective and subjective goals.
Calculating the ROI
While summing up the net expenses, we consider :
Production costs like the fee paid for the venue, catering invoices, services and bought goods.
Money spent in marketing about the event, on social media, ad boards, etc.
Time spent by the employees during the event, which is quite an important factor often ignored.
Then calculating the outcome :
Revenue generated during the event.
Customers acquired.
Appointments made.
Leads generated.
Business development opportunities discovered.
Now you may compute the ROI based on overall costs and income, predicted deal flow, and retention with these statistics in hand.
The ROI can now be calculated as :
Net profit made = Total Revenue - Total expenditure.
ROI = Net profit /Total expenses.
The part that often goes under the radar because it is pretty tricky is finding the subjective outcomes of the investment :
Awareness was created about the brand.
New Networks created.
Recruitment of newer personnel.
Refreshed customer relations.
Soft Metrics can be used to measure these outcomes. Visits to your booth, attendees to a keynote, and brand mentions on social and the web are all examples of soft metrics. Both exhibitors and event planners can benefit from these figures.
Soft metrics use subjective data and interactive reactions to measure an employee's effectiveness. Unlike hard metrics, which deal with objective, measurable statistics. Soft metrics emphasize the impact of human capital on business outcomes.
Brands frequently treat ROI as an afterthought. Sure, advantages like brand awareness can result in long-term gains. However, you should keep an eye on your entire profit.
Practical Strategies For Successful Event Marketing
Why are event marketing techniques essential to consider? The reason for this is simple: a great event marketing campaign will get you the attention and footfall you need to fill your events.
But budgets for marketing are vital. Your strategy will be guided by your knowledge of available resources and your budget. However, there are many additional reasons why event marketing methods work, including effectively contacting the proper target demographic, knowing how to make an impression, and, most crucially, raising awareness about your event.
It all begins with a well-thought-out marketing strategy for your event. The correct event marketing techniques are essential along the entire journey, from the moment the idea to host an event is created to when the event takes place.
These are some event marketing strategies that you can try:
Setting up a website for the event
While a simple landing page and contact form can be added to an existing website, creating a different website for your event allows you to concentrate your branding and SEO efforts on the event itself. Make sure to choose a memorable domain name and design your site around prominent call-to-actions that direct users to a registration page.
Try Giving Early Bird Discounts
After the initial enthusiasm for your event has worn off, you'll need to come up with new ways to persuade people to sign up (and register now rather than later). You can take advantage of the "early bird discount" at this time.
Early bird discounts work by staggering the ticket sales that increase in price as the event approaches. It's not unusual to have multiples of these. The rest of your marketing efforts should be focused on generating interest and leads in the run-up to the expiration of your discounts, allowing you to generate ticket sales spikes.
Create a buzz on social media
This strategy might help you attract the correct attention because social media is one of the best venues to engage with local influencers and people with a large following. Look for influencers in your field who have a large social media following. Never discount the power of word-of-mouth advertising! According to a survey done by Collective Bias, 70% of today's generation relies on peer or influencer recommendations to make purchasing decisions. For instance, if you're having an event to recruit more volunteers, the influencers could talk about how fantastic the event would be, why others should volunteer, or why they would personally go.
Curate an emailing list
If you already have a list of committed followers, email can be an extremely successful marketing method.
Start your email marketing many months ahead of time, advertising early bird ticket prices and the speaker lineup. As the event approaches, you should send emails regularly, including reminders about discounted ticket deadlines, a completed schedule, and a final push for registrations a few days before the event.
Dedicate pop-ups and landing pages
To drive potential event attendees to a dedicated event page, create a pop-up form on your event website. Pop-ups might be obnoxious, but their efficacy cannot be underestimated. The material you provide on the landing page and in the pop-up is critical in determining whether users will be drawn in.
Instill the Fear of Missing Out (FOMO)
Instill a sense of "fear of missing out" in your audience. Use media such as video or imagery to demonstrate how they will be disadvantaged if they do not come. Contrary to conventional assumptions, people are more engaged in an event when they believe they would miss out on something worthwhile if they do not attend. To increase interest in your event, use a simple yet powerful email marketing subject line, social media campaign, or blog article like "You wouldn't want to miss this event."
Write Blogs
Publishing blog posts about your upcoming event is a simple approach to pique people's curiosity and encourage them to sign up. It also aids in the improvement of your SEO and the attraction of a new audience who could be interested in visiting.
Publish posts regularly in the weeks leading up to your event. They don't have to be long posts — just simple schedule updates and guest speaker bios will do to keep your readers interested and engaged.
Use Paid Promotion
If you're going to use paid social media advertising, Google Ads, or retargeting, now is the time to put money behind your campaign.
Any of these features can be turned on and off at any time. So you might focus your marketing efforts just a few weeks before each early bird offer or event launch, reinforcing and amplifying your existing marketing efforts for maximum reach and impact.
Include Thought Leadership Through Guest Posting
It's crucial to blogging on your site, but you also need to reach out to new audiences outside of it to attract new visitors. Guest posting or crafting thought leadership pieces that people will gladly share are the most significant ways to accomplish this.
It might not be as evident for consumer events. You may make eye-catching infographics, gifs, or other visual assets, write about current events, or create YouTube series or podcasts that will hold their attention. A large draw for your event can be a well-known speaker. Include a speakers' section with images of your guest speakers, as well as information about their credentials, experience, why they're qualified to speak at your event, and how they can provide premium value to the audience.
Thus, event marketing tactics enable you to make an impression in the lead up to the event and maintain momentum for your company or organization afterwards.
Use this chance to demonstrate that you are focused on your customers' requirements and objectives and that you will leave no stone unturned in delivering what you promise. Start preparing your next event now, and utilize these event advertising tactics to help it succeed.
Types of Event Marketing
Given that there are a variety of B2B and B2C brands that utilize event marketing to suffice different objectives that help them grow their business- it is essential to understand the types of events that would work for each business type. Simply because the time and money invested need to be for the correct type of marketing because no one type fits all businesses and their goals.
When assessing your investment, it's critical to understand the benefits and drawbacks of each event type.
Some of these events take place at the same time. Many of them, for example, include a speaker. Whatever piques your interest and target market, take the event aspects that are right for you and create an experience tailored to your specific goals and needs.
The exciting aspect of event marketing is that there are no right or incorrect answers as long as the event meets your marketing objectives. It's during events that you may let your imagination run wild!
Event marketing can be distinctly divided into two types:
Online Event Marketing
Physical Event marketing
Types Of Physical Event Marketing
Conferences
A user summit, for example, is a company-specific marketing event that gathers attendees for the goal of imparting information. These events are typically more significant in scale and are hosted by businesses for training or educational objectives.
Seminars
Seminar" refers to smaller meetings, roadshows, or field activities. Some seminars are structured in the same way as a classroom lecture, with an expert sharing information with the audience in a traditional style. Others are designed as roadshows, in which marketers deliver their company's message to the general public, employees, or partners.
Trade shows
A trade show is a physical meeting of people from a specific industry or profession on a platform that usually includes many companies from that market. A company may sponsor or exhibit at a trade show to demonstrate a product or just to network and increase its market position.
Breakfasts, lunches or dinners
These are usually smaller, more focused gatherings. They can be focused on both customers and prospects. These gatherings are generally small, but they can also be enormous, with 50 or more people. The smaller parties are usually high-level and provide a quiet atmosphere for networking for executives. Breakfasts, lunches, and dinners on a bigger scale can incorporate thought leadership talks as part of the event.
Summits
Summits are for industry leaders, top executives, and government officials instead of conferences and seminars, which are open to the general public. Summits, which feature high-profile speakers and are smaller in scope, are focused on exploring ideas and negotiating extensive agreements.
Types of Online Event Marketing
Webinars
Webinars are online presentations, conversations, or seminars that take place over the web. They can take place in real-time or on-demand, and they usually last between half an hour and an hour. Real-time webinars allow participants to communicate with one another by receiving and debating information on a topic via web-based conferencing tools. Real-time webinars can be participatory in many different ways, with attendees often asking questions directly to the presenters.
Live Streaming
This type of event marketing, as the name implies, focuses on broadcasting a live event to your target audience. These are for customers who want to attend an event but are physically unable to do so. You can broadcast this live event to your audience. These can be done with only a webcam or with the entire production staff for a higher-quality broadcast. For example, live stream, Ustream, and Google Hangouts provide a live service that allows you to stream, record, and interact with your audience via chat and social media.
Virtual Events
Virtual events allow a potential buyer to experience an offline event and feel the same gush of adrenaline rush as an actual event. It happens when an incident is narrated well and a storyline, making the readers feel they witnessed it. A real-time programme is one example of a virtual event. Some participants who cannot attend the live event, such as a virtual booth, can acquire materials, ask questions, and even meet the personnel.
Role of Event Marketing
In an increasingly digital age, 95 per cent of marketers feel that live events give attendees a valuable opportunity to develop in-person contacts. By 2020, there will be 3.2 million global professional events held each year. Companies recognize the value of live events, and this trend is expected to continue in the coming years.
And to incorporate this multi-layered tool called event marketing, it is necessary to understand its exact role in your business's development. Here's how event marketing helps a brand's development.
Builds connections
Given that the goal of marketing is to sell a product or service, it stands to reason that events can help with that. Whether your organization is B2B or B2C, being present in person allows you to develop human relationships.
This significantly impacts conversion rates (the number of transactions), especially when clients ask you questions straight now. You can increase your chances of closing more deals by staffing events with experienced people.
Measuring event sales is a simple approach to track the ROI of your event marketing efforts immediately.
One of the most important reasons companies use event marketing is to understand what the genuine prospect is thinking. Organizations can gain honest insights and feedback by having face-to-face interaction.
This enables them to comprehend the buyer's particular requirements and how he views their product or service. This data then aids in the development of their product or service.
Boosting social media engagement
Social networks have matured to the point that they can be integrated with many tools, providing you with unmatched intelligence to provide additional opportunities for wiser referrals.
This is true for internal referral schemes that profit from the widespread use of social networks. We may do the same within our firm as we become more accustomed to disseminating information via social media. This approach is advantageous if you operate in huge organizations or with volunteers.
Event marketing is an excellent technique to increase a brand's social media engagement. Businesses utilize social media strategically to promote social media engagements before or after a live event.
Offering prizes, discounts, and coupons creating contests, and even publishing pre-event or post-event images are some of the initiatives they may take to enhance their social media connections. Those mentioned above assist them in engaging their consumers and thereby building their brand's community. Here are some specific tactics to engage your social media audience:
Utilize Instagram to Boost Sales
The Instagram Stories countdown sticker allows you to specify an end date and time. You can also change the clock's name and colour.
Viewers can subscribe to get notifications when the countdown expires, or they can add the countdown to their own Story.
This function is essentially a customized calendar notification. It's an excellent tool for increasing ticket sales or informing them of contest or early bird pricing deadlines.
Create A Facebook Event And Boost Your Engagement
Create a Facebook event with all of the information your attendees will want. Tag the official pages of any speakers or special guests you've invited.
The event's conversation area is a fantastic place to make announcements or answer queries. You could wish to spread the news about unique pre-sale codes or share concert set times there.
If tickets are available through Eventbrite, you can connect your account to Facebook. Once the integration is in place, your attendees will be able to purchase tickets without ever leaving the Facebook event.
Share live updates on Twitter
Share pertinent information in the run-up to the event. Teasers help to build anticipation and can also offer your audience vital information.
They're also an excellent method to show off your honored guests. If you're organizing a large conference, you may announce your guest speakers one at a time in the weeks preceding up to it.
Building your database and attracting leads
Trade exhibitions and other forms of event marketing help businesses generate a lot of leads. They have a better chance of acquiring leads on new customers because the target demographic consumers are present at the trade exhibitions.
If done right, event marketing can be pretty beneficial, and it is one of the most popular marketing tactics.
Plus, with re-marketing, the significant step of visiting your website can become a succession of touch-points on engaging platforms such as Google, YouTube, and Facebook, ultimately leading to a transaction. As we've covered, re-marketing is your most powerful ally when it comes to delivering a consistent and persistent message across the web.
And in the fickle, limited attention span world of the Internet, re-marketing allows event marketers to reconnect and stay at the top of their clients' or attendees' minds.
How Deskera Can Assist You?
Whether you are a sales manager or running your own business, there are tons of duties and responsibilities that you have to fulfill. Using the Deskera CRM system, you can manage your contacts, leads and sales deals. You can use the CRM system to manage all customer data and manage your leads, sales negotiations and deals.
Doing so will help you to save the time taken in transferring customer data between the different systems. Having a good CRM system will help you manage your financial and sales reports and be prepared to kick-off your meetings.
Deskera can also assist you with real-time updates about your business like cash flow status, customer satisfaction, inventory management, sales, purchases, purchase orders, customer tickets, customer satisfaction, managing leads, revenues, profit, and loss statements, and balance sheets.
Moreover, it would also help in integrating sales methodology across different platforms onto one system so that you have a consolidated list for email campaigns, leads management, and sales pipeline to mention a few.
It will also help you to sync between your orders, payments, taxes, refunds, product variants, sending out invoices and reminders, facilitating invoice management, and even undertaking follow-ups and advertisement campaigns.
Such a consolidated platform will help you to improve your sales through building effective sales compensation plans and also facilitate faster and well-informed decision-making. It will help you in strengthening your opportunities and being braced for the threats.
Deskera books and Deskera CRM will also be able to ensure the highest customer satisfaction and thereby an increase in net revenues and net profits.
Try Deskera For Your Business Today
Sign Up For Free Trial
Key Takeaways
The arranging of events for specific groups is covered under event marketing. Event marketing can take many forms, ranging from shows to festivals and exhibitions.
Event planning can be used to promote, develop an image, or impact public opinion. It is also quite appealing as a means of communicating between the brand and the surroundings.
The difference between a decent and an extraordinary experience is in the details of the planning for this event.
Essentially, an event marketing strategy should include an event elevator pitch, a brief synopsis that explains your event to someone who has never heard of it before. It is an opportunity to pique someone's attention and comprehension. Consider the best approach to convey the goal and benefits of your event in a few phrases or 60 seconds.
Maintain clear, straightforward messaging that is always centered on your value proposition. Jargon should be avoided. Speak your attendees' and stakeholders' language.
The one strong pillar of event marketing success story would depend on your event elevator pitch that would form the basis of communication to your prospect attendees. If you get that right, half the work is done.
Beyond that, personalization and making it smooth for your attendee's journey will help you make the most of the efforts put in event marketing.
In the end, it is essential to remember that event marketing reflects how the firm is operated. It can demonstrate its potential and attractiveness, but it can also demonstrate its flaws. After the event, 84 per cent of event attendees say they have a more positive perception of the company, brand, product, or service being advertised.
Related Articles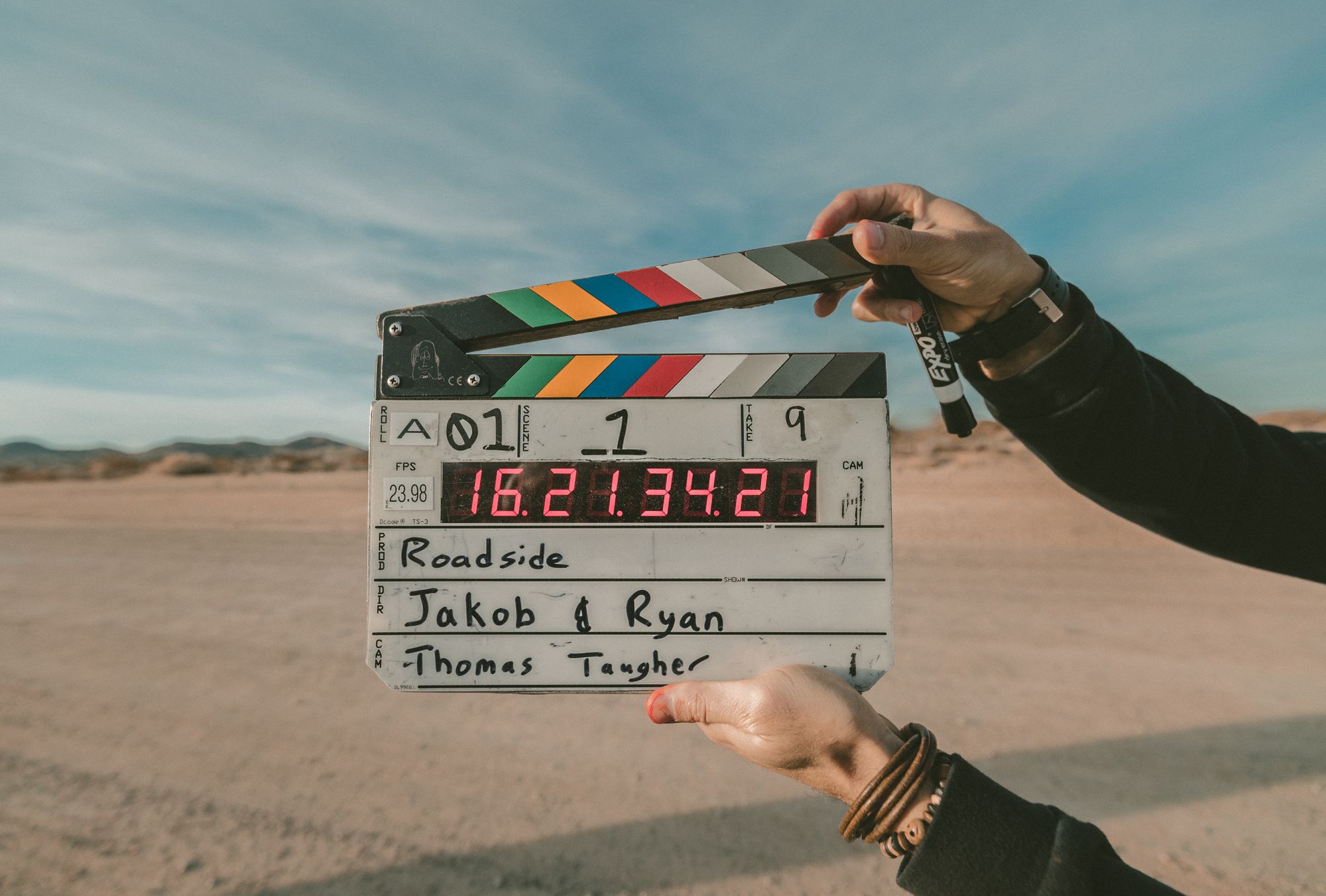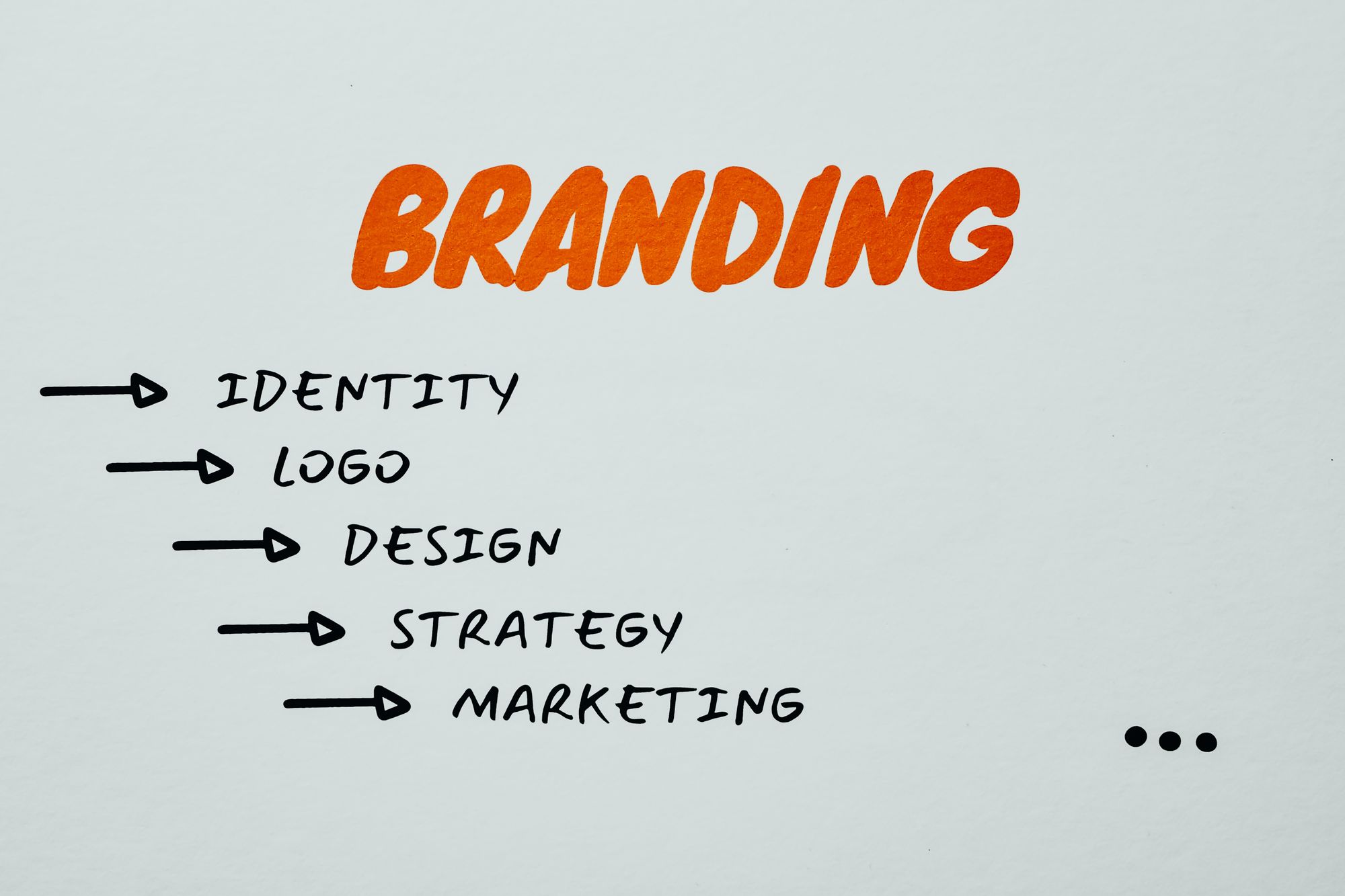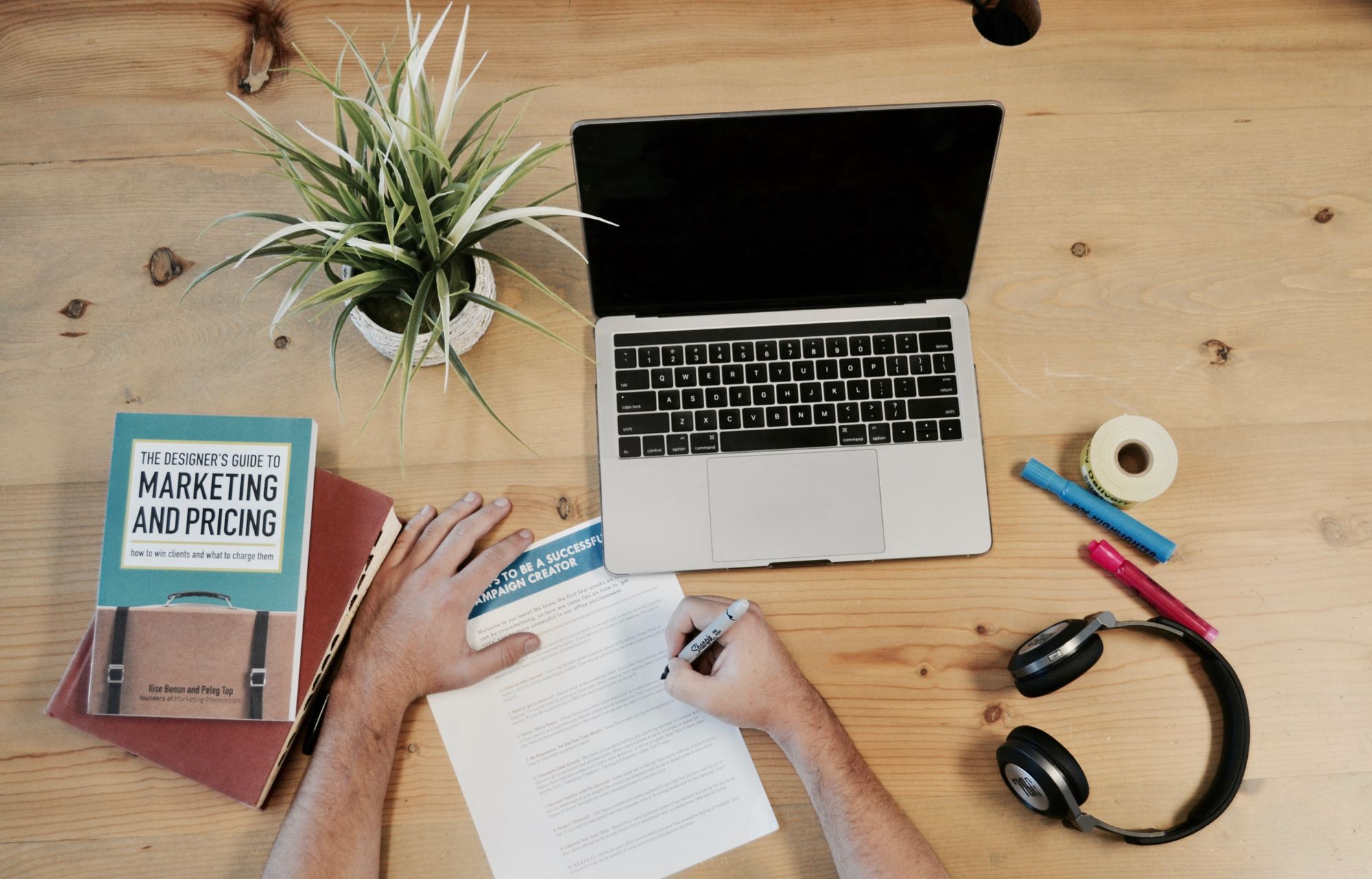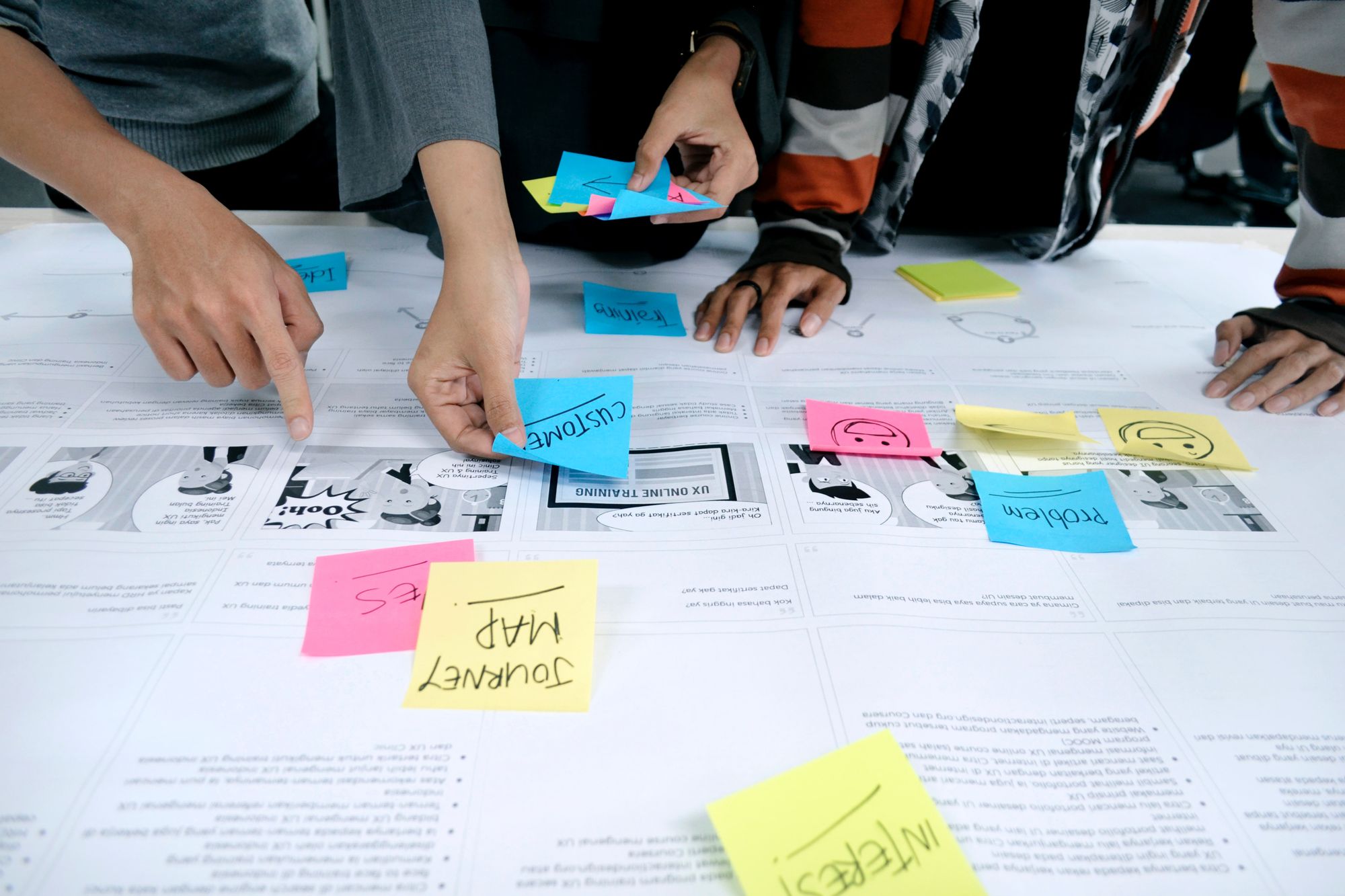 ---
---