For a long time, B2B sales companies had two key departments: marketing and sales. It was the Marketing department's responsibility to create leads, and it was the Sales department's responsibility to turn them into clients. The business case for sales development is based on sound logic and is supported by market data. It's far better to sell to qualified prospects than to a stranger.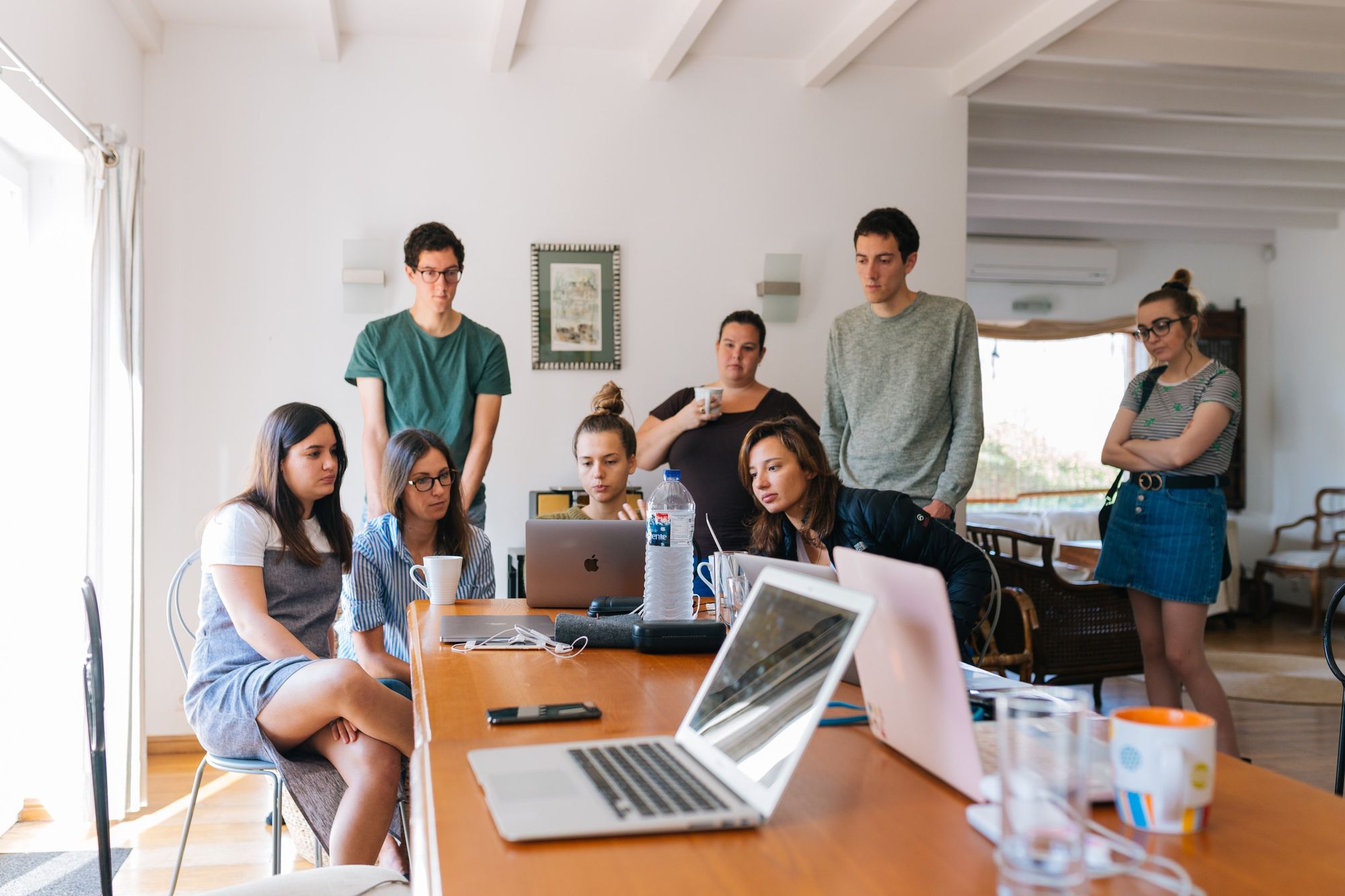 The more time your closers spend on moonshots, the fewer sales they make. As a result, the world's fastest-growing B2B brands also have the largest and most advanced sales development teams in their company.
Your sales team is directly responsible for the amount of income you generate. As a result, you must ensure that they are making the most of their time. The problem with this structure, especially as time passed, was that the personnel in the Sales department had too much on their plates.
Before the creation of Sales Development teams, the Sales team was frequently overburdened with many obligations. This meant that they couldn't focus entirely on high-value jobs for the organization, which harmed revenue.
Thus, we are to give you a detailed insight into building the perfect sales development team and understanding what goes into hiring an efficient sales development representative.
This article covers the following:
What is Sales Development?
Sales development teams discover the top prospects to interact with and determine which are good enough to be vetted into the official funnel as Sales-Qualified Leads (SQLs). The term "sales development" first appeared in the 1980s, primarily in the B2B IT environment. Revenue growth in this area was dependent on salesforce specialization. Different teams were in charge of various aspects of the sales process, such as lead generation, prospecting, nurturing, completing deals, and customer success.
Sales development now owns the prospecting and lead qualification process in many successful B2B firms.
Customer research, prospecting, early engagement, and lead qualifying are all aspects of sales development. Sales development teams find the top prospects to contact and determine which ones are promising enough to be included in the official sales-qualified Leads (SQLs) pipeline.
Sales development began in the 1980s, with a focus on the B2B technology environment. Revenue growth in this industry was dependent on salesforce specialization. Different teams were in charge of various aspects of the sales process, including lead generation, prospecting, nurturing, completing deals, and customer success.
Sales development has evolved into an essential component of most high-growth sales companies throughout time. Sellers' efficiency would suffer without sales development, resulting in lower closing rates and lower corporate revenues. With real-time auto-dialers, call performance monitors, email monitoring solutions, automated lead generators, sales dialers, and other sophisticated prospecting tools, sales development became even more potent. Some companies have created two unique jobs for business development and sales development today.
While these two roles serve similar functions, they are not the same. Business developers are one step back from the sales team, combining marketing and sales expertise to generate prospects for sales development reps to work with.
The sales development plan of a company has a significant impact on its prospects of fulfilling revenue targets and growing. A successful sales development plan includes three critical components: people, process, and technology. The sales development approach should produce a strong performance on key measures, eventually leading to increased topline statistics. This includes everything from recruiting to training and even software adoption.
Sales development and marketing are firmly integrated with many B2B firms, with their respective strategies complementing each other and overlapping in many vital touchpoints. As customers become more sophisticated, sales development representatives are being forced to use various marketing strategies, such as video prospecting and context-based outreach.
As the business world increasingly becomes a customer-centric environment, the sales development process should begin with the buyer in mind. That means the way a firm creates its ideal buyer personas (IBPs) and the criteria it employs to define a sales-qualified lead are critical.
A team can only begin to design the processes, tools, and techniques that will make up its sales development apparatus when a qualified lead has been adequately defined.
What are Sales Development Representatives (SDRs)?
Outbound prospecting is the responsibility of sales development representatives.
Sales Development Representatives conduct research and outreach to potential new clients interested in its offerings and introduce them to the company. These customers are referred to as leads. Instead of closing new sales, an Sales Development Representative's world centers around generating leads. Sales Development Representatives are usually judged on how well they move prospects through the sales funnel.
Sales development personnel assist with the lead qualification process, which determines an individual's likelihood of purchasing. Typically, they will get as far as scheduling the initial meeting.
This enables account executives, or more senior sales personnel, to concentrate on closing agreements rather than wasting time prospecting.
Today's job as a salesperson is typically more complex than it used to be in earlier times. The reasons include:
Fierce competition in every sector. No matter what your company is selling, there's a 90% chance someone's selling the same product probably with more incentives and thus attracting your target audience towards them. B2B sales teams can no longer depend on location or having the niche to themselves to gain the upper hand.
With the rise in online business, there is no time left. Especially with startups, in order to be in the business, they need to generate maximum sales before the money runs out. Hence, the sales team needs to be super-efficient.
What do SDRs do?
Sales development representatives (SDRs) only carry out a subset of the activities generally associated with archetypal sales professionals. For starters, sales development representatives are not required to close agreements and are frequently free from standard sales objectives. As a result, the famous business adage "Always be closing" only applies tangentially to sales development reps. SDRs, on the other hand, take a lead generation and qualifying very seriously. Instead of quotas, sales development representatives strive to outperform a set of activity and performance indicators.
The job of a sales development representative (SDR) varies based on the firm. However, the primary purpose of an sales development representative is twofold: inbound and outbound sales prospecting.
Inbound lead prospecting is the process of nurturing leads who have expressed interest in your product and have already engaged with your organization via its marketing channels.
Outbound lead prospecting: Reach out to potential customers who have never purchased or used your company's product or service, also known as cold prospecting.
What are the Essentials for Sales Development Representatives?
The employment of technology is becoming more prevalent as the globe evolves. And, being a Sales Development Representative is repetitive; all we need to do is make it fascinating by beginning to employ various tools in the process.
The usage of technology is solely for the purpose of making the sales development representative's work more efficient and time-consuming.
While your employer should provide you with all of the tools you require, being aware of and comfortable with the standard tools used by sales development representatives will be advantageous. Here are a few tools that sales development reps must use to maximize efficiency.
Tools for prospecting
Unless you're only dealing with inbound leads that come to you, you'll need a mechanism to locate prospects who meet your criteria.
LinkedIn Sales Navigator
It is a popular solution that uses the LinkedIn social platform to discover leads, see what they're up to, and send them an InMail directly.
It focuses on assisting you in locating the best prospects to contact. Using the search and filter features, you can find the correct type of prospects. You may also quickly narrow down your criteria and use advanced filters. You can filter your prospect's profile based on parameters such as area, industry, firm size, and designation.
One advantage of the Sales Navigator is that these preferences will appear every time you visit a profile. LinkedIn will display your profile recommendations depending on the parameters you choose. You can apply more than 20 filters to your search. You can run a Boolean search using the keywords, designation, company size, and company parameters.
Data enrichment and research
Account executives, or more senior sales representatives, can make use of this. For effective outreach, you'll need more than just contact information. In most circumstances, you'll need to augment the information provided by your prospecting tools in order to learn more about your prospect, their organization, and the software they're already using. This will also provide suggestions for personalizing your outreach to make it more relevant to your leads.
should concentrate on closing business rather than wasting time soliciting
Customer relationship management software
CRM is the most critical tool for every sales development representative. Trying to put everything on paper or retain the necessary details in your thoughts when you're reaching out to hundreds of leads is a recipe for disaster. A well-maintained CRM allows you to examine each lead's details, current status, and future steps. When it comes time to pass the lead on to an AE, they'll have all the necessary information to seal the transaction. Deskera CRM allows you to manage your contacts, deals, and sales funnels. Create email campaigns to generate leads for your business and keep track of their success with detailed analytics.
Try Deskera CRM Today
Sign Up For Free Trial
Deskera CRM is a straightforward, feature-rich platform that can assist you with contact and deal management, sales pipeline management, and email marketing campaigns, to mention a few tasks. Create email campaigns to create leads for your business and track results with complete information on open rates and click-through rates (CTR). Deskera CRM is a simple-to-use software that may help you manage contacts and deals, sales pipelines, email marketing campaigns, customer service, and ticketing.
Software for outreach
While you may technically contact prospects using only your phone and a primary email account, having the correct outreach tools can make your job much easier and more productive. A VoIP solution can help you focus on your interactions instead of dialing numbers, while clever email automation can help you nurture your prospects with personalized content.
Another increasingly popular approach is to use video software that allows you to send tailored films to the best prospects in your emails, allowing you to stand out from the crowd.
Automated Scheduling
Calendly is a demo/meeting scheduling program that is straightforward to use. Scheduling demos using Calendly saves time and aids in the acceleration of sales. It is quite simple to get started. All one has to do is schedule a time that works for you and share the link with your clients, colleagues, and so on. Allow them to select an adequate time for the event, which will be automatically added to your calendar. In addition, Calendly displays your team's availability on a single page for more ease.
It can be integrated with Google, Office 365, Outlook, and other available calendars to avoid double-booking. Calendly also allows you to send personalized reminders and confirmations to invitees/attendees.
It can also be accessed via PCs, phones, and tablets, making it the simplest method to manage appointment schedules and more.
What are the skills required to become an SDR?
Sales development representatives have a one-of-a-kind opportunity to assist account executives in closing deals. While the traditional approach to outreach may work for some firms, there are a few hard and soft talents that sales development representatives can use to help your inside sales team succeed even more.
Sales development representatives must be quick on their feet, succeed in online dialogues, master tools, be exceptional content finders, and have a good attitude in the face of a negative interaction. Here are a few abilities that every sales development representative on your team should have.
Prospecting abilities
Sales development representatives should be fluent in and masters of the sales language - what are the buying signals to look out for? What terms should you use to entice customers to buy? When is it OK to ask probing questions?
Sales development representatives should carefully listen to each engagement with the prospect, interrupting only when necessary for clarity and asking probing questions that allow them to delve into the buyer's mind.
Being adaptive when practicing active listening is shifting away from a set checklist and recognizing when an opportunity to go further presents itself. A good sales development representative recognizes the importance of being there and having a genuine discussion.
A chatbot can qualify a lead, but nothing asks questions or listens to information like a human (at least not yet). A prospect's relationship with an sales development representative should be accurate and valuable rather than robotic and forced.
Whatever your Company sells, you must be acutely aware of terms that signal a prospect may be a suitable fit for your product. Here's when active listening comes into play. Instead of checking lead qualification boxes, a flexible and compassionate sales development representative focuses on acquiring vital information to aid a prospect further down the pipeline.
For example, at our weekly SDR "film club," we listen to a recorded call from a seasoned sales development representative. This sales development representative noticed that the prospect's Company offered a freemium version of its product during one call review. The prospect corroborated the average annual value of a new customer, and the sales development representative quickly moved on to the next issue.
Product understanding
Before crafting compelling pitches and connecting customers' needs to your solution, sales representatives should be well-versed in your product's features, benefits, and weaknesses.
Webinars
Webinars require participants to provide their email addresses, making them an effective lead generation activity. Timely webinars with relevant themes and competent speakers can help you create a brand for your Company.
Time administration
The ability to optimize time increases sales productivity and fosters a high-performance atmosphere. When combined with CRM software and other technologies, this soft skill provides a massive ROI for any firm.
Communication abilities
Over the phone and email, I am skilled at establishing rapport and initiating a dialogue. Effective communication also helps to avoid objections by demonstrating how your solution can solve a business problem.
They hear their prospects' most prevalent objections, discover which soundbites resonate best with different buyer personas, and build confidence in their ability to explain the next steps in the sales journey. These are all benefits sales development representatives acquire through rehearsing calls and leaving voicemails.
Follow-up
SDRs like to speak with prospects over the phone, but leaving a voicemail is sometimes the best option.
I attended a sales class several years ago, and one of the speakers made a simple observation that resonated with me. "If you leave 25 quality voicemails, you will at least have a possibility of receiving a callback." However, if you leave no voicemails, your chances of receiving a callback are drastically reduced."
It's more complicated than it appears to leave an excellent voicemail. You have a limited amount of time to persuade a prospect you've never spoken with to call you back. Some people prefer to be succinct – "Hello, my name is [Salesperson] from [Company]—however, it's best to add some value snippet to the regular thing.
As an example, "I came upon X on your website. I'd like to share a few best practises with you."
Leaving a decent voicemail is a necessary skill for an sales development representative, and it takes practice.
Don't just go through the motions to log activity in your CRM; instead, commit to providing quality touch points across all activities you perform to advance a prospect along the funnel.
Flexibility
There is no doubt that sales development representatives have a difficult job. SDRs do not receive the same level of recognition as sales reps, whose primary purpose is to close deals. During the day, they usually send emails and make phone calls. That can be draining.
Staying positive is a soft skill that cannot be taught in a book, in addition to the hard skills we've discussed. Resilience requires practice. If you're feeling down or discouraged one day, it will come across on the phone, and your prospect will sense it.
Bad encounters happen to the best of us, but we must recover from each one. It's normal to be frustrated, whether a prospect was impolite or you made a mistake. Allowing those feelings to keep you from picking up the phone for the rest of the day, on the other hand, will have a negative impact on your following 15 calls. Don't let these small stumbling blocks mar your day - or your prospects.
Resilience is essential for staying focused on the task at hand. Developing this skill now will be essential later on when you need to recover from a significant loss without missing a beat.
Inquisitiveness
Sales development representatives who succeed are inquisitive and eager to learn. Curiosity about learning a new product, industry, or organizational expertise might benefit them in their current function and as they advance in their career.
Sales development representatives should be intimately familiar with the products and services they offer, as well as their buyer personas and the everyday difficulties prospects confront. Gathering new information is extremely simple and often free through internal resources provided by your firm, online research via blogs, sales professional training sessions, industry events, and meetings with their colleagues. Great sales development reps should prioritize learning as a continuous process.
Overcoming Obstacles
Handling objections is a skill that every outstanding sales development rep I've met has mastered. Overcoming pricing objections is the most challenging hurdle for 35% of sales reps, but you don't have to be one of them. Overcoming objections is a talent that most salespeople improve with time since they've come to grasp all of the solutions their Company offers and have seen them function in novel ways.
When you can position these solutions to alleviate a pain point for the prospect, you begin to strengthen trust with them, which is a significant component in whether or not they would buy.
Organizing
Processes differ from person to person, but they are essential for remaining organized. Sales development representatives can plan their days and prioritize the critical tasks to their performance by using schedule management (e.g., email outreach, calls, meetings.)
Maintaining a rigid plan will help them master the cadence for their outreach and interactions with prospects, whether they want to write out their to-do list or utilize a calendar management application to establish their timetable.
How to Maximize the Productivity of Sales Development Reps
The effectiveness of Sales Development Representatives (SDRs) can affect the success of your company's lead generation operations, your sales pipeline's health, and your salespeople's capacity to meet quota. These ten suggestions are excellent strategies to boost sales development representative's efficiency.
A widespread misperception regarding multitasking is that it increases productivity. The truth is that multitasking can reduce productivity by 40% since your brain is constantly going from one job to another.
Sales development representatives can use the OHIO and Pomodoro strategies to avoid unnecessary multitasking. These can help stay focused on the current activity and avoid being distracted by multitasking, allowing one to be more productive. When done correctly, they can assist you in enhancing your time management skills. Ssales development representatives who are provided with a workflow; assist in prioritizing activities and keeping them on track. Here are a few tips that may help further:
1.Maximize Sales Intel
When sales development representatives shave knowledge of the accounts, they are targeted. They are more effective. Information about firms or decision-makers can assist sales development reps in better equip themselves with the knowledge needed to generate demand, build interest, and advance deals through the sales cycle.
Supporting sales development reps with sales intelligence allows them to focus on producing more qualified leads. This allows SDRs to stay updated on prospects while also delivering the information they need to reach out and have meaningful discussions with potential customers.
2. Targeting the right accounts
Targeting the correct accounts can helpsales development reps focus their time on bringing profitable deals forward while reducing the amount of time they have to spend on unqualified accounts. Better targeting can also improve the quality of your SDRs' conversations, allowing them to create more qualified leads.
Sales development reps should be targeted at clients that can assist your organization in meeting its long-term growth objectives.
The correct accounts will increase client retention and lifetime value (CLV).
3. Maintain SDR Collaboration with AEs
Account Executives (AEs) and Sales Development Representatives (SDRs) must continue collaborating and working together. This helps to keep them on the same page when it comes to bringing transactions forward. Additionally, it improves overall strategy and execution.
Schedule regular 1-on-1 meetings and team standups with AEs and SDRs to allow them to sync and contribute to strategy while also providing input for improvement.
Key Takeaways
Sales development is an essential aspect of the sales process and an excellent method to get started if you have no prior expertise. Being an sales development representative in any sales team is a challenging profession, but it is also an important one that can be quite rewarding. Because you're the initial point of contact and the one who qualifies leads for salespeople farther up in the funnel, the work you perform creates the framework for their success and the company's overall sales success.
You can stand out and get your sales career off to a fantastic start by learning the right abilities, familiarizing yourself with the required tools, and putting in the hard effort.
SDRs have well-researched information about the prospect and company before contacting them because they are the first face of your organization. They know enough about the industry, the sales process, and the competitors to have meaningful talks.
SDRs phone and email prospects, guiding them through the early phases of the sales funnel and preparing them to speak with a closing. The Key Performance Indicator (KPI) is based on the number of qualifying opportunities (SQL) they generate each month.
Having an sales development representative staff also ensures that your sales leaders focus on qualifying prospects and meeting targets rather than just prospecting.
The effectiveness of Sales Development Representatives (SDRs) can affect the success of your company's lead generation operations, your sales pipeline's health, and your salespeople's capacity to meet quota. These ten suggestions are excellent strategies to boost SDR efficiency.
An effective SDR team can be the foundation of your company's growth. Whether you are a startup or a large corporation, these recommendations should help you enhance efficiency and promote future growth.
Related Articles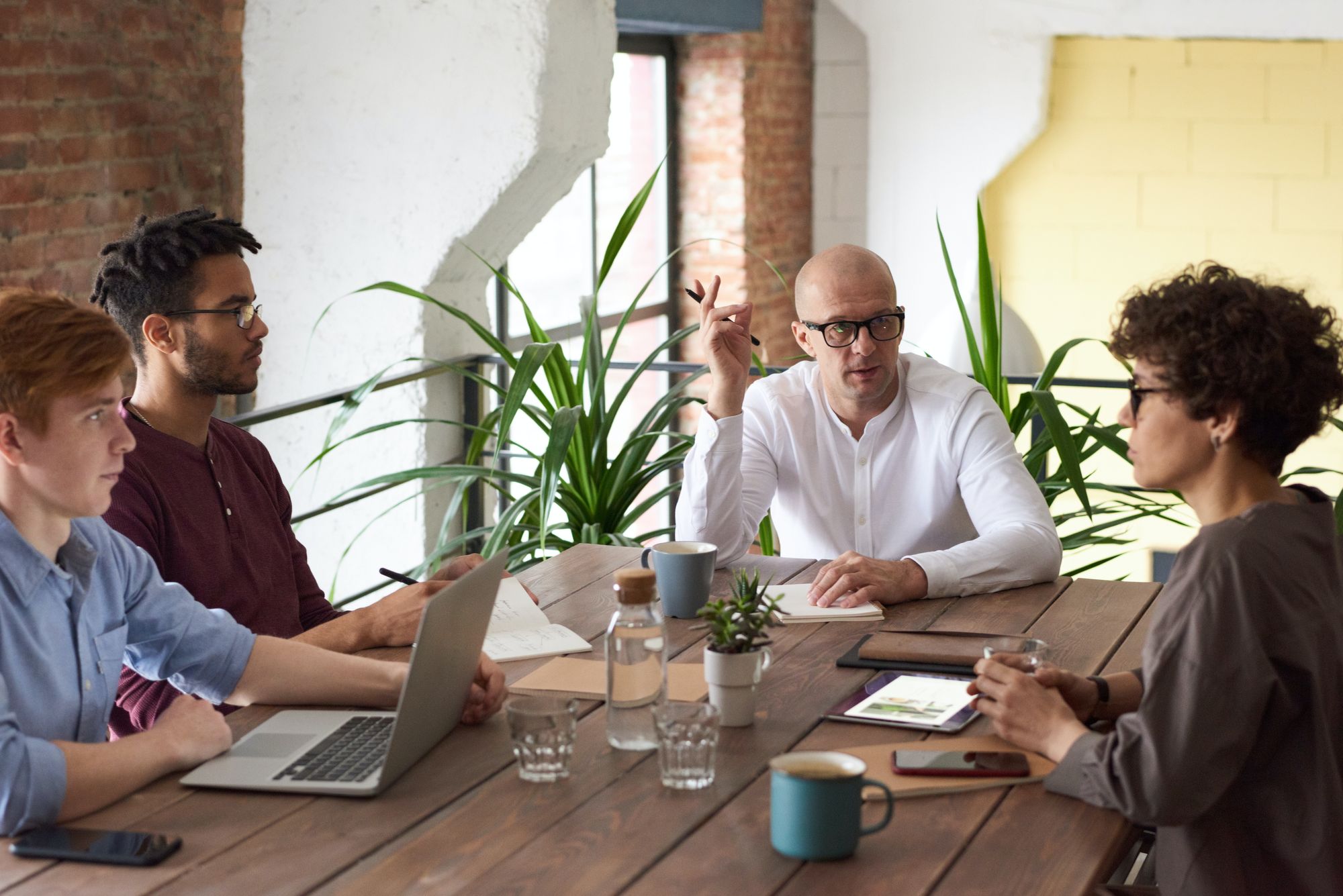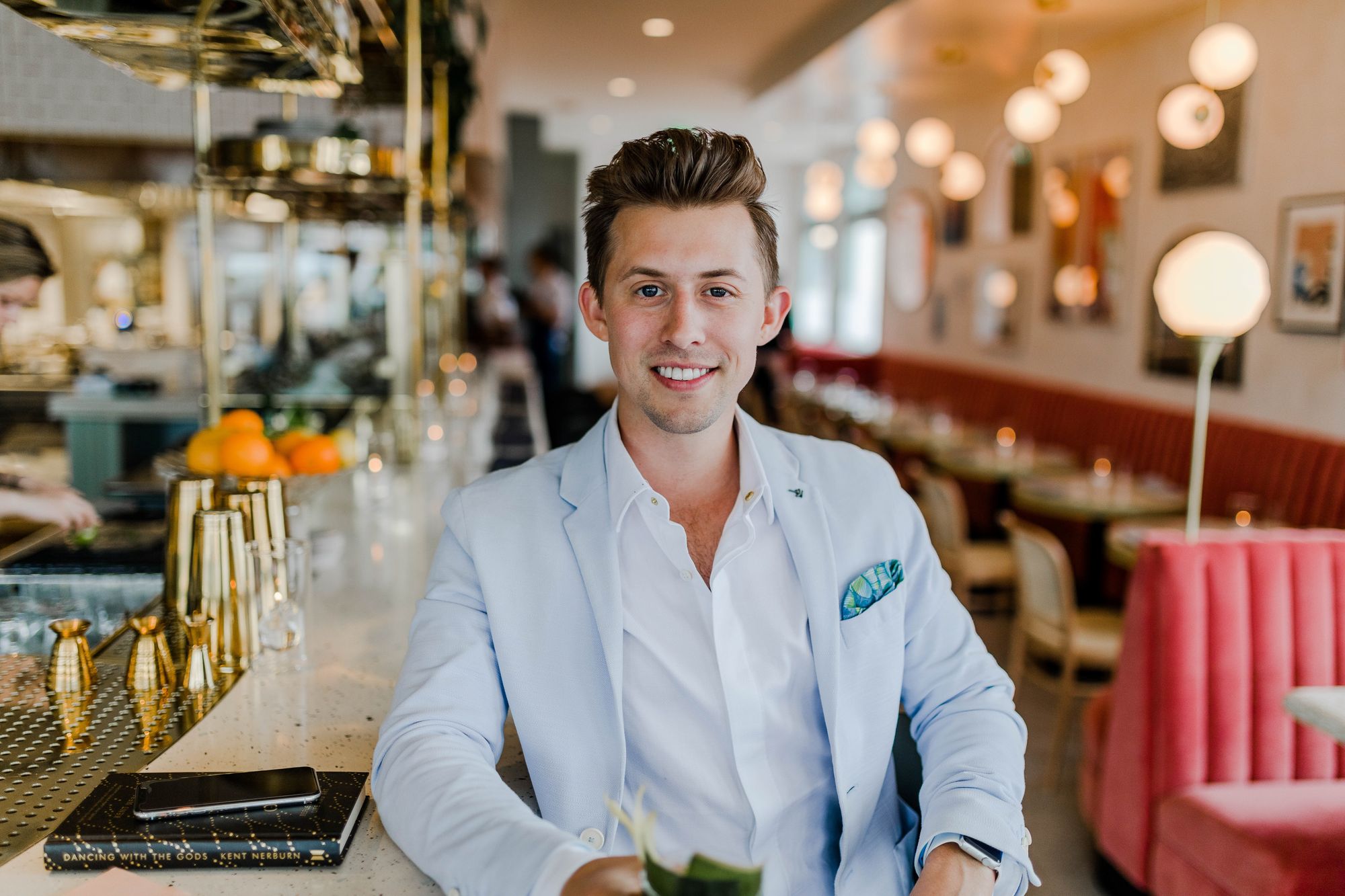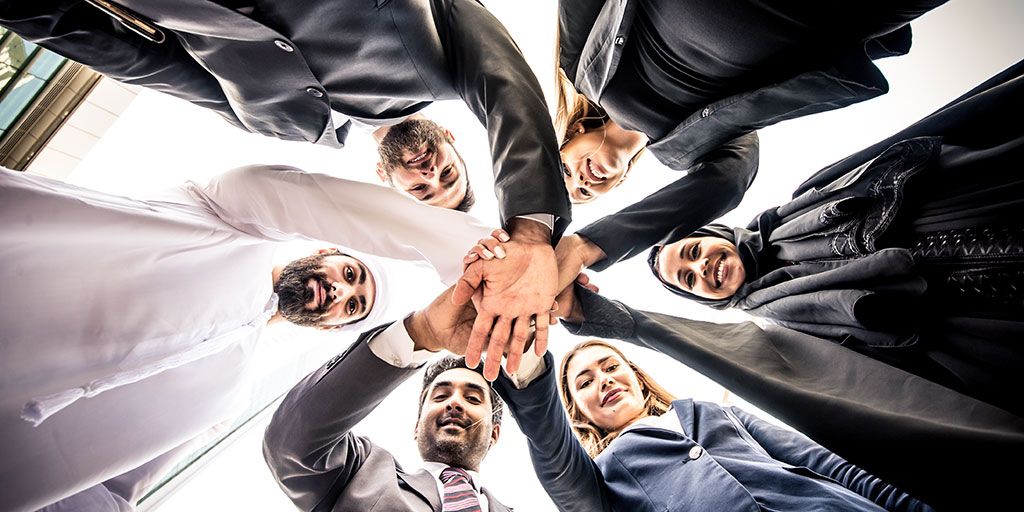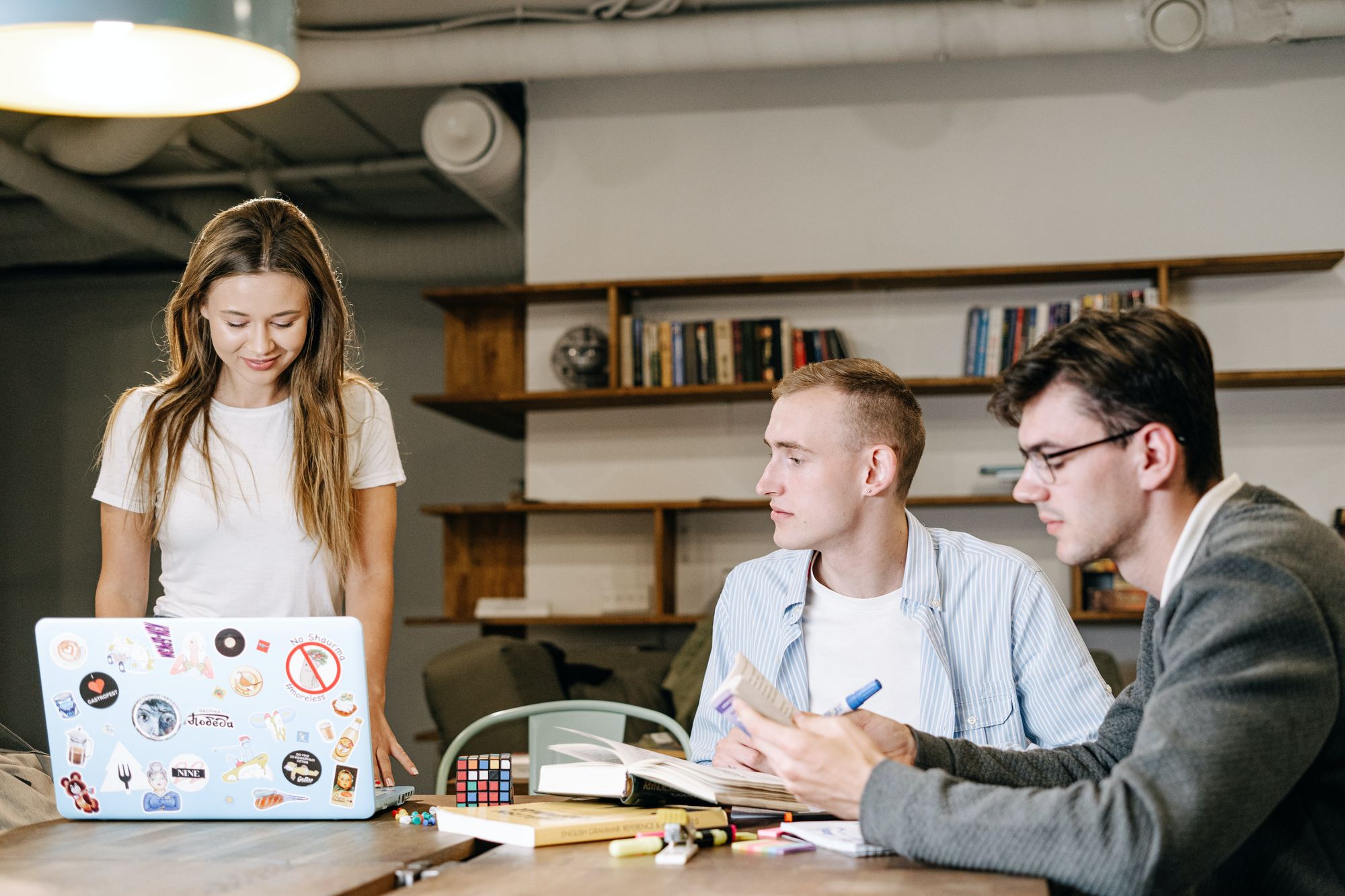 ---
---