We cover the following topics in this article; the definition of sales funnel, the different stages of sales funnel, and the importance of having one.
Did you know that it's imperative to have a sales funnel in your business? If your company does not have a well-engineered sales funnel, it's most likely you are missing out on maximizing your sales revenue!
According to the statistics from Pardot:
68% of companies have not identified or attempted to measure their sales funnel.
65% of companies have not defined lead nurturing process or toolset.
79% of marketing leads failed to convert to sales
The statistics have shown us that building a sales funnel is still an underrated practice among business owners today. Business owners underestimate the importance of implementing a systematic sales funnel as they might think it's a waste of time or it's irrelevant for their business.
However, the sales statistics shared below prove otherwise.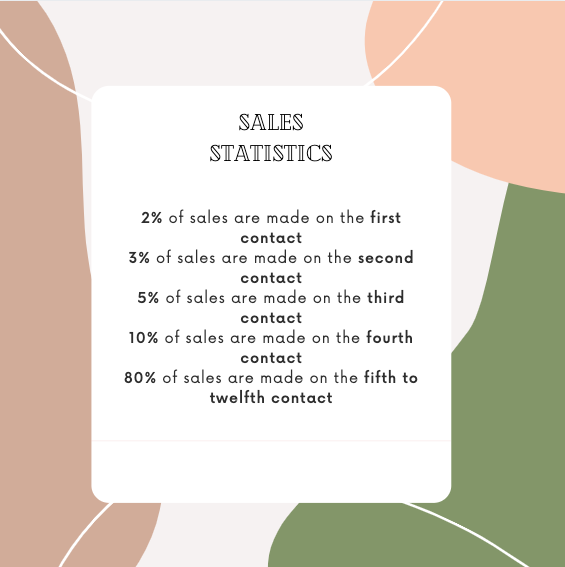 Studies have shown that a small percentage of 2% of sales are closed after the first interaction with prospects. But, after 5th to 12th times of interaction with the prospect, a staggering 80% of sales are closed.
Hence, the sales reps need to be dedicated to follow-up with their potential buyers to increase the chances of close deals.
In this article, we will cover the definition, the stages involved, and the importance of having a sales funnel.
What Is a Sales Funnel?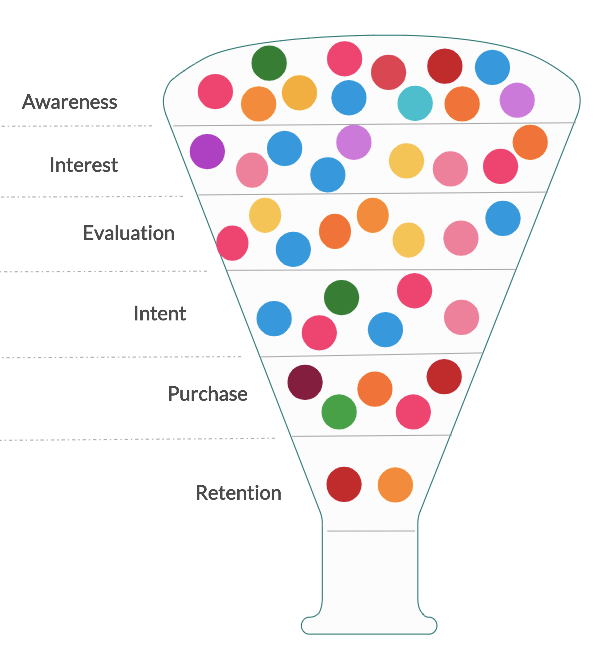 The sales funnel is a visual representation of the buyer's initial purchasing journey until they purchase the goods and services, in marketing context.
Also, the sales funnel is similarly known as the purchase funnel, customer funnel or the conversion funnel. The sales funnel is typically divided into three parts; top of the funnel, middle of the funnel, and bottom of the funnel (TOFU, MOFU, BOFU).
As the name suggests, it's known as a sales funnel is due to the decreasing number of potential buyers from the top until the bottom of the funnel. In each stage of the funnel, unqualified prospects will be eliminated until the deal is closed.
In short, the sales funnel captures the prospects purchasing journey from the start until the end.
What Are the Stages in the Sales Funnel?
Building a sales funnel your business is extremely important for your company's success and growth.
If you are a sales manager and are not aware of the sales funnel, you will need to do something about it - you can research more on sales funnel, build-up sales processes from ground-up, and educate the sales reps the company's sales processes.
If you wish to read more on streamlining sales processes using CRM software, you can click here to find out more.
Stated below are the six stages of sales funnel that you need to take note of:
Awareness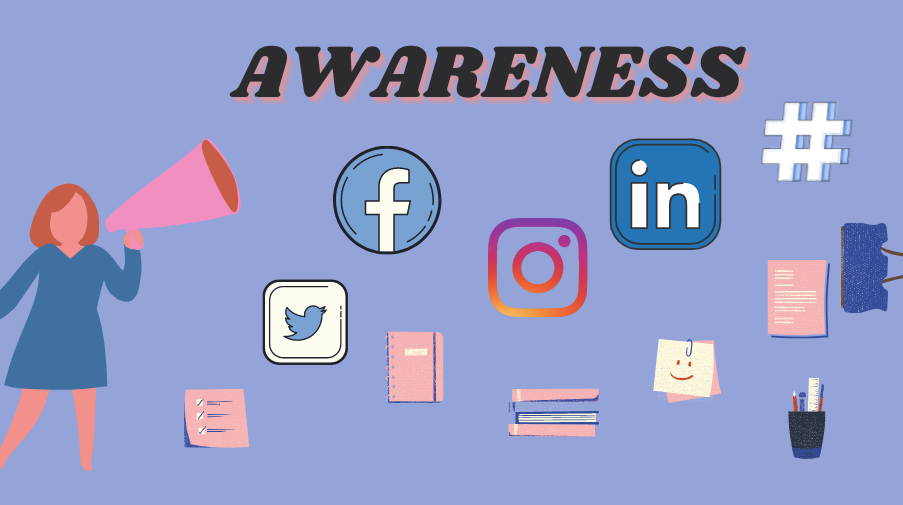 The sales funnel always starts with awareness.
So, what does awareness in the sales funnel means?
Awareness is the strategy of business owners to promote their products and services so that it's known to the public. It's one of the essential components if you wish to penetrate the competitive market. It doesn't matter how useful your product can be; you still need to get the word out to promote your goods and services.
Thus, you will need to develop a strong marketing strategy to improve on your product's awareness.
A few marketing strategies that businesses can initiate to increase their brand awareness, such as using content marketing, paid advertisement, search engine optimization, using landing pages, social media marketing, webinars, direct mails, and etc.
Interest
At this stage, the prospects are still actively searching for the products and services that can help solve their problems.
They show great interest in your goods as they feel that your products can help them solve their daily problems or dilemmas.
Therefore, they will continuously view your landing page, compare the pricing plans, subscribed to your marketing emails, and even follow you on social media platforms to show their great enthusiasm towards your goods and services.
Evaluation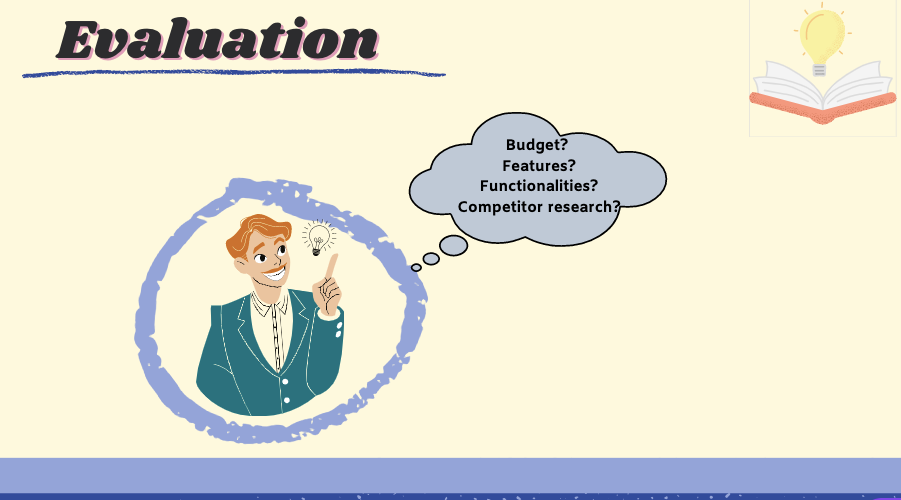 In the following stage, the interested prospect will propel down the funnel.
The third stage of the funnel is also known as the evaluation stage.
At the evaluation stage, the prospects will analyze and compare your products and your competitor's products. Your prospects will evaluate which products fit them the most based on a few criteria:
a) Pricing: The price of the goods has to be affordable and within their allocated budget.
b) Features: The product and services offer features that help them solve their problems. For example,  if the prospect is looking for ERP software, they will evaluate the features and functionality of the ERP software to see if it fits their needs.
c) Support: Most potential buyers are looking for post-sales services when deciding to buy a product from a company. If the company provides post-sales services, it increases the prospect's buying chances. Providing post-sales services enables your customers to seek help if they face any issues or problems related to the products.
Intent
The next stage of the sales funnel is intent.
Once the products fit all the prospect's criteria mentioned above, the prospects will seek a free consultation, request a trial account, or attend any product demo. The prospects will keep in touch with the sales reps frequently to find out more about the products via phone calls, emails, or even webinars.
At this stage, the prospects will pay more attention to what you can offer them, the packages and offers available before finalizing the purchase.
Purchase

After showing intent to purchase your products and services, here comes the turning point if the prospects will choose to buy from you.
The prospects that have decided to buy from you will proceed to sign a contract and continue to make a payment, whereas the prospects that hesitate will remain stuck in this funnel.
For example, if your prospects are keen to buy a dress from your online store, they will click on the check-out button in their cart and proceed to make payment to finalize the purchase with you.
The prospects will make payment to your bank account. Once you have received the payment in your account, they are officially your customers.
Retention
Your interaction with customers does not end after the deal is closed.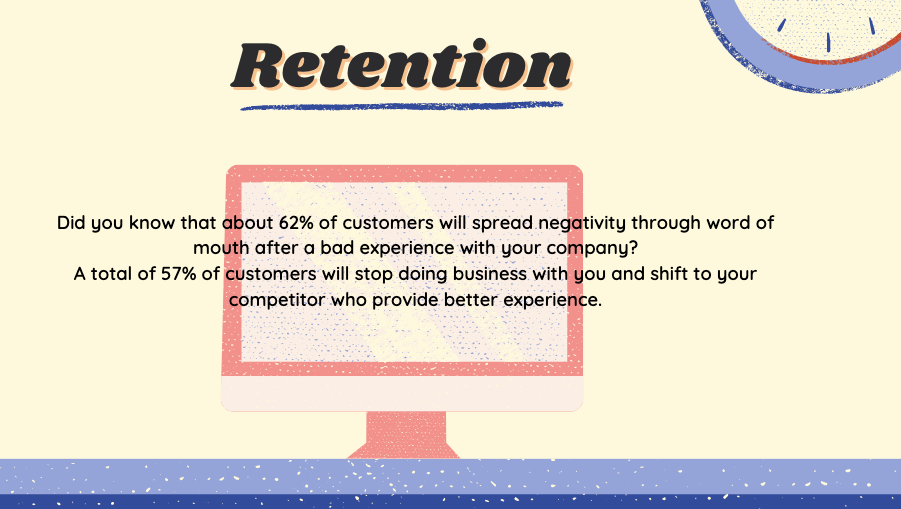 Based on the compilation of statistics from different sources:
82% of companies agree that retention is cheaper than acquisition - Forbes
58.7% of internet users favours earning rewards and loyalty points as the most valuable aspect of shopping experience - eMarketer
65% of a company's business comes from existing customers - Customer Service Institute
Increasing customer retention by just 5% boosts profits as much as 75% - Bain and Co.
At the retention stage, you need to put in effort and energy to ensure that customer's satisfaction and happiness are met. This is one of the sure-way to win their heart so that they can purchase from your again.
If business owners wish to retain their customers, they will need to develop customer retention strategies that help them achieve their goal. Here are some of standard practices business owners can do to retain their customers:
Offer excellent customer service
Provide loyalty program
Guidance in product usage
Implement feedback surveys
Investing in a good and healthy relationship with your customers should not be overlooked. It's cheaper to retain your customers than acquiring new customers in the long-run. Also, a high churning rate implies that you are losing money faster than earning profit.
Therefore, you should start nurturing a good relationship with your customers to improve your retention rate to increase your sales revenue exponentially.
What Is the Importance of a Sales Funnel?
Read more below to discover the importance of having a sales funnel in your business:
a) Focusing on the right leads: Sales reps can focus solely on leads that matter. As we are aware, leads come from various touch-points. It can be overwhelming for the sales reps to call all the contacts at the same time. Hence, the sales funnel helps them to devote their time to quality leads instead of bad leads.
b) Promote lead nurturing: Closing a deal is not as straightforward as it seems. It's time-consuming, and the sales reps need to invest tonnes of time and energy on each lead before closing a deal. With a proper funnel, the sales reps can nurture each lead in different stages using follow-up calls or email without missing out on any leads.
c) Improve customer retention: One of the company's primary goal is to improve their customer retention rate. A company with high churning rate is terrible for their business. Using sales funnel, business owners can quickly identify and spot their weaknesses and improve on them.
In conclusion
In this digital age, businesses can create their sales funnel quickly by researching online. Building and streamlining sales funnel enables you to track, manage, and oversee your conversion rate instantly.
On top of that, it also enables businesses to improve their shortcomings, especially if their sales are unsatisfactory. Therefore, if you wish to enhance your sales profitability and retention rate, start by investing time and energy on your business sales funnel.
Looking for a CRM software? You can start your 30-day free trial here on Deskera Sales.
Related Articles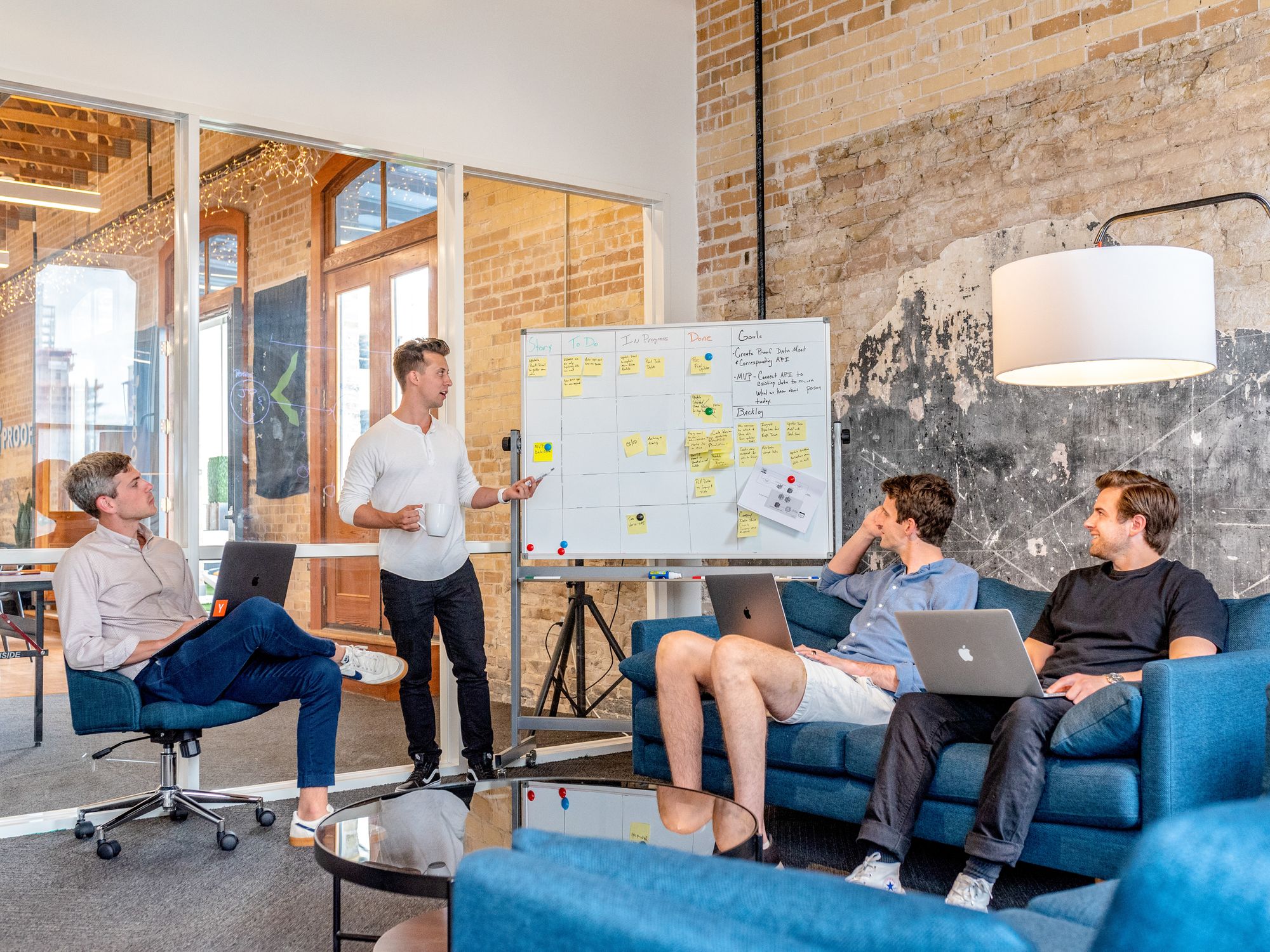 ---
---