Let's not be pretentious about how marketing and advertising folks are often surrounded by negativity and depressive work culture. Increased competition and the flow of trends in marketing has made companies fall into the rat race and develop a constant competitive environment, making them lose the creative flow.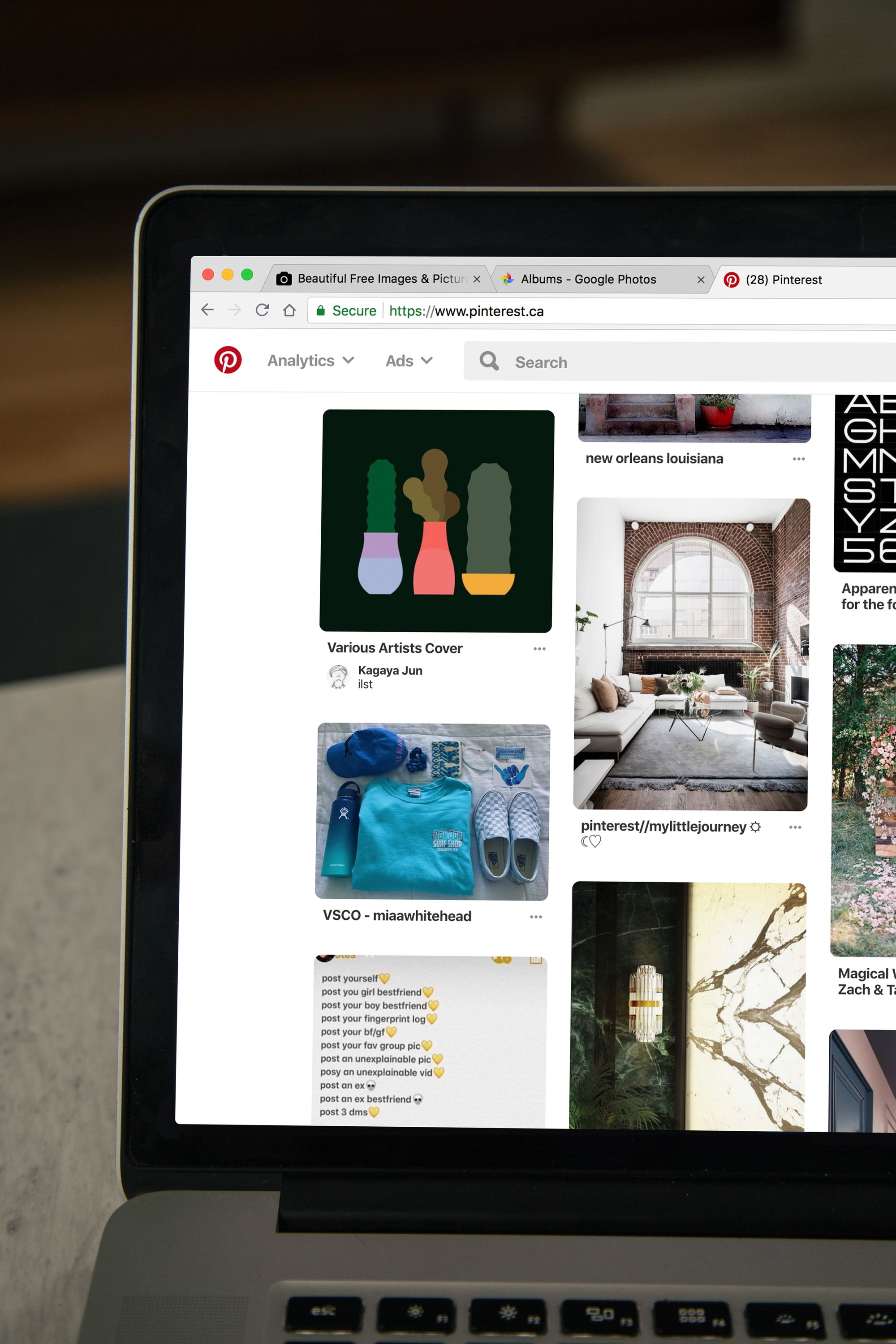 How about we talk of something less saturated in competition yet yielding the same marketing benefits or even more incredible?
Pinterest is a less crowded space yet super beneficial for building your brand. Unlike other social media, Pinterest resonates with aesthetics. Pinterest is a platform that would help you break the rut. It is an underrated goldmine for marketers.
Pinterest has become a significant source of social revenue for many businesses, mainly e-commerce. You'd be remiss if you didn't use this platform to broaden your sphere of influence and convert admirers into customers.
According to a survey conducted by Pinterest, 90% of users say Pinterest helps them decide what to buy, plus 66% buy something after seeing a brand's pins.
I think it's enough information for you to realize how amazing it would be to work with Pinterest as your marketing channel. It would help you grow your business and also help you increase those feel-good neurotransmitters called dopamine levels in your body.
Let's jump into the article and understand all things Pinterest marketing.
What is Pinterest?
Pinterest is a widely known social media platform that revolves around visual imagery. However, it works more like a search engine that supports businesses through visual searches and high-quality imagery.
It is an underrated platform to generate business because Pinterest aids traffic boost and enhances sales.
According to recent data, 87 % of Pinterest users have purchased something due to a Pinterest search or recommendation. Talk about clout. If your prospective clientele is frequent shoppers, you must use Pinterest to bring your products in front of them.
With billions of Pins on Pinterest, you'll never run out of ideas. When you come across Pins that you like, save them to boards to keep your ideas organized and easily accessible. You can also use Pinterest to share your ideas by creating Pins.
At large, Pinterest is a visual search engine for ideas such as cuisines, lifestyle, aesthetic ideas, DIYs and much more.
Every concept is represented by a Pin, which is an image that Pinterest users can search for and save. Pinterest is fantastic for boosting traffic and sales because pins can also connect to websites.
Most significantly, Pins let users access more information about things they're interested in purchasing for businesses.
Although Pinterest is sometimes viewed as the go-to platform for pinning recipes and home décor ideas, it is also an effective digital marketing tool. And Pinterest SEO can assist you in making the most of it.
Over 416 million people use Pinterest to discover and organize ideas they like every month. While you may associate Pinterest with social networking, it is also a powerful search engine.
Pinterest is more than just making your boards. It also allows you to follow the pins made by your friends and other Pinterest users, or pinners, as they are known. You can quickly save pins you find while exploring Pinterest to your boards.
How can we use Pinterest?
This platform is ideal for saving your to-do craft list, recipes to try, fun activities to attempt with the kids, organization advice, and the list goes on and on! You might even use Pinterest to "Pin" interesting items like savings ideas or "how to" postings that you'd like to refer back. I even made a Pinterest board called "Gift Ideas for Kids" to browse ideas when I needed one!
Users upload or Pin their favourite content to boards with a common theme to keep it structured so that other users can find fresh stuff connected to their interests.
If you haven't already created a Pinterest account, you can find out how to do so here. Once you've signed up, you'll be able to start sharing material and, as a result, social media marketing on the platform.
Upload your company's material from your computer or mobile device to make the most of the platform. With billions of Pins on Pinterest, you'll never run out of ideas. When you come across Pins that you like, save them to boards to keep your ideas organised and easily accessible. You can also use Pinterest to share your ideas by creating Pins.
Since we have mentioned pins quite a few times now, let's get you familiar with the different terms and aspects of Pinterest.
What are Pinners and Pins?
Pinners
Instagrammers use Instagram, LinkedIn has members, Snapchat users are called Snapchatters. Similarly, users of Pinterest are called Pinners. Here's a list of pins categorised on Pinterest:
Pins
A Pin is a specific post that has been published on Pinterest. Pins can incorporate photos or videos and, like a website bookmark, can connect back to the source.
What are the different Types of Pins?
Carousel Pins
Carousel Pins display many photos rather than simply one. A carousel Pin can include up to five photos. If you are a seasoned Pinterest marketer with some spare time and want to experiment with your pin images, give it a shot.
Product vendors who sell the same product in numerous colours, layouts, or covers may find this beneficial.
Bloggers with several points and steps in their writings may want to consider creating a carousel pin. This collection of photos can all be linked to the exact location.
A service provider could use a carousel to promote their successes to new clients. They might display examples of their work for the user to view and investigate.
Pins Collections
This Pin style makes it easier for Pinners to find related products. White dots appear when a Pinner clicks on the magnifying glass in the lower right corner of a Collections Pin.
Idea Pins
This is a brand-new Pin format that isn't yet publicly available. By modifying the colours and fonts in your Pin, producing step-by-step guides, or curating collections, you can use Idea Pins to market your business in a new way.
Try on product Pins
Try on product is a new Pin format that is not generally available. Try on Pins are set to use augmented reality (AR filters) to allow Pinners to digitally "try on" things they see on Pinterest using the Pinterest Lens.
Promoted Pins
Promoted Pins are a type of Pinterest advertisement. They are Pins that corporations have paid to promote for more Pinners to see them. These Pins are labelled "Promoted" and appear in the home feed, category feed, and search results.
There are also promoted video Pins, carousels, and app Pins. Learn more about Pinterest ad possibilities by clicking here.
Repins
Consider a Repin equivalent to a Facebook sharing or a Twitter Retweet. A Repin occurs when someone Pins a post that they enjoy (but did not originate) to one of their boards.
Pinterest's algorithm uses repins to identify which Pins are popular. More popular pins are more likely to appear in search results.
The image, title, and link to the source are all included in the repin. Brands track repins to assess user engagement on Pinterest and the shareability of their site content.
Rich Pins
Rich Pins automatically pull additional information from your website and display it on the Pin. The goal is to provide more details, such as product availability and current pricing. Product Rich Pins, Recipe Rich Pins, and Article Rich Pins are the three types of Rich Pins.
Pinterest's rich pins aid SEO. Rich pins, designed to increase brand recognition, provide context to your postings. Rich pins use code to extract metadata from the internet pages they connect. Pinterest is used by 93% of users to plan purchases.
Video Pins
People enjoy watching videos because they are an engaging format ideal for telling brand stories and demonstrating your products or services in action.
When it comes to emerging from the crowd, video pins thrive. When they're halfway across the screen, they start playing on your desktop.
So, as Pinners go through their Home Feed or a board, they frequently pause to watch a video Pin if its movement catches their eye.
Furthermore, Video Pins are featured in a scrollable banner at the top of Pinterest mobile app search results, providing immense potential for brands wishing to improve their exposure.
What are Pinterest Boards and their Types  
Consider Pinterest boards to be digital mood boards. Boards can be used to save, gather, and organise your Pins. Many people use boards to organise their Pins by theme or topic. You may construct a board to plan a product launch event, seasonal material, or wedding inspiration.
Types of boards on Pinterest are as follows:
Group Boards
Group boards are similar to standard boards, except that more than one individual can post content to them. Because everybody can contribute, this format is great for marketers who want to communicate ideas or plans with their team.
You may enhance your audience by putting your Pinterest pins in group boards. These are public boards to which anyone you invite can pin whatever they like. This is a valuable tool for brainstorming various activities, initiatives, or simply a place to discuss common interests.
To invite individuals to your boards to share pins, use the Collaborators box on the board's edit page. You can provide their Pinterest account or email address, and they will be notified of the invitation. The board becomes more personal because you have individually selected the individuals with whom you will exchange pins.
It is essential to note the proper management of your group boards for your pins. Be mindful of the people to whom you send invitations. Check to see if their interests align with those of the board you're inviting them to join. Otherwise, you may be wasting your time as well as theirs.
Secret Boards
A hidden board is only visible to the creator and invited participants. You'll notice a lock icon next to the board name when you make one. These are great for private planning – secret boards will not surface in the home feed, search, or anywhere else publicly on Pinterest.
Protected Boards
Protected boards, like hidden boards, live at the bottom of your Pinterest profile and are only visible to you. However, if a Pinner has a direct link, the Pins on these protected boards can be seen across Pinterest.
Pinterest Marketing 101
Statistics say 82% of people use Pinterest on mobile as of 2021. 85% of Pinterest users said they use the site to plan new projects or make decisions.
While people use Pinterest in various ways, a sizable percentage of Pinners are planners. People frequently use the site when they are in the early phases of a project or making a buying choice.
Furthermore, 98% of pinners have tried something they found on Pinterest, and 83% have made purchases based on on-brand material. Storytelling is essential on Pinterest because it expresses emotions and fosters empathy.
Pinterest has a vital emotional component, and it is suited for brands that are eager to convey a story. When you establish a Pinterest board, your goal is to tell a story and express your company values, not merely present your product.
Emotions and empathy will also assist you in selling. You can quickly bring them into your sales funnel if your brand can reach them early. Hence, Pinterest is your way to go if you need to reach out to an unbiased audience and is ready to listen to your brand story.
What is Pinterest Marketing?
97% of Pinterest searches are unbranded (Pinterest, 2019). This means that when surfing on Pinterest, consumers do not search for a specific brand name.
This is something to bear in mind when comprehending how Pinners behave. Such a high percentage of unbranded searches suggests that Pinterest users are on the network to find inspiration and fresh ideas.
So, while marketing on Pinterest, you should design your approach to target buyers in the early phases of their purchasing process. Getting your product and brand onto their newsfeed will be critical in this case.
Instead of going for a complex sale and offering discounts, upsells, and cross-sells, which are methods best suited for the later phases of the buying funnel, show them what your product can do.
Last year, weekly conversions on Pinterest increased by 300%.
According to this Pinterest statistic, users were shopping and checking out.
A 300% rise in add-to-cart and checkout attributed conversions between January and August 2020.
Keep in mind that Pinterest has implemented several tools that make shopping on the platform more convenient. The statistics also coincide with the pandemic-driven move to internet retail.
You know these stats prove why Pinterest is essential in your social media strategy if you understand marketing. We haven't taken the route of breaking it down into definitions because it doesn't explain things practically.
In a nutshell, Pinterest marketing is a set of methods that leverage Pinterest into your company's extensive social media marketing plan to attract new audiences, build customer relationships and increase brand and product exposure.
Let's take you through a nuanced explanation of the platform and how it functions as an effective marketing medium.
How to get started?
Step 1: Set up a business account
To set up a business account, you'll need to follow a few simple steps as per the guidance of Pinterest. So, instead of getting into a step by step sign up process, we would take you through points that will help you set up a distinct profile.
Select a cover board
Pinterest users can select a cover board, which displays pins from that board at the top of their profile. The individual pins aren't clickable, but there's a link to that board in the cover design's corner.
This is an excellent location for a branded board with blog entries, images, product photos, and other designs from your firm. To give your profile a branded appearance, make sure they reflect your brand.
At least one Pinterest board should always be dedicated to your website or business content.
Customize your board covers
You can select specific covers for your boards, allowing you to match them to your branding and the rest of your Pinterest profile.
There are a few various approaches you can take. To begin, you can build and upload individual board covers to each board, linking them to your website.
You can also choose a pin from each of your boards that fits your brand colour palette so that your profile has a distinct colour theme.
Choose up to five showcase boards
Your showcase boards are the next section of your profile to personalize. These are displayed immediately beneath your name and bio.
Pinterest allows its users to exhibit up to five boards at the top of your profile, and they will take turns. This is an excellent location to promote your product, service, or blog boards.
Create your bio
Your social network bios should be nearly identical across all sites. Most have a comparable character limit (Pinterest's is 160), making it simple to compose one bio and utilize it on many platforms.
There are numerous approaches you may take when writing your social network bio. The best practices for a Pinterest bio are comparable to those used on other networks so that you can get ideas from your Instagram or Twitter profile.
Hashtags aren't as crucial in your Pinterest profile, but you should make sure you explain your brand's mission statement and services clearly and succinctly.
Check your website for errors
Last but not least, you should validate your website. This is how you gain access to Pinterest analytics for your website and enable the rich pins feature, which reveals extra information about your link, whether it's an article, a product, a recipe, or something else.
Pinterest will send you a code snippet that you will need to place on your website to authenticate it. WordPress plugins can assist, or your developer can do it for you.
Step 2: Get familiar with the platform
Pinterest has built a name for itself as a visual search engine, hosting abundant and beautiful visual inputs such as photographs, graphics, links, and inspiration for practically everything you may want to locate.
This implies it's an effective social media site for small businesses with a visual component, such as photography or original designs. 55% of users expressly utilize the platform to find photographs of new products, and the platform is incredibly effective at boosting website traffic.
Developing a Pinterest plan that works for your company is ideal for getting started with this platform.
We talked about pinning, repining, group boards and other things, but research won't help. You need hands-on experience to understand what goes with the algorithm and what doesn't. What tactics work best can be understood through trial and error. Personal branding is more or less like life experiences, to each his own.  
Here are two significant points to keep in mind when you are new to the platform:
Be careful with your pins
It's a good start to maintain your daily pinning on the lower end if you're new to Pinterest marketing. Begin with a few Pins and gradually increase to a comfortable level that pleases your audience and works with your content plan.
Although we talked about the importance of repinning earlier, you should keep doing that as well. But how many repins in a day? Well, as a Pinterest Webinar that happened in 2020 said, it's NOT recommended to Pin more than 50 times a day. So, ideally, repins should be 25 max and 15 at least.
Pinterest does not encourage pinning duplicate content, and doing so means being in contrast with the excellent user experience that the platform aims for. That is, you should not save Pins to the same board more than once. Instead, concentrate on new, one-of-a-kind Pins.
Create many different Pins for each new piece of content you publish on your website.
Each pinnable image should be unique or contain unique information.
Create new Pins every week.
Use High-quality images and correct aspect ratios
Use stunning, high-quality pictures in your pins to position yourself for success on Pinterest. There are numerous web options for stock pictures for promotional graphics, but you should use professional photography wherever possible, especially for any products you promote.
An excellent pin uses well-composed photography and focuses, so it is easy to tell what is in the image. Using many photos in a collage might also boost your Pin's performance, but keep it to four or fewer images to avoid looking crowded.
It's also crucial to make sure your photographs are at least 600 pixels wide to appear their best on the platform. (To maintain the 2:3 aspect ratio, this would be a minimum of 600 by 900 pixels.) Low-quality images (100-200 pixels) are not even pinnable. Therefore the more prominent the image, the better.
A Pinterest graphic should have a 2:3 aspect ratio. A pin can employ up to and yet follow best guidelines for infographics and extended photo instructional collages. Before being chopped off at the bottom, a pin's optimum size is a 1:2.8 ratio.
Strategize your boards effectively
To establish a strong presence on Pinterest, create strategic boards and pin and repin relevant content.
Pinterest determines which cards to compare. By using keywords. Keywords should be used in board games, board descriptions, and the descriptions of each photo you pin.
This instructs Pinterest on how to classify your pins and content. Begin by conducting keyword research to optimise your content. Look up terms related to your audience and industry on Pinterest.
Pinterest auto-suggests a range of terms as you write to help you narrow down your search. Take note of the following terms.
Please include them in your pin descriptions, board names, image captions, and profile descriptions. It would help if you also incorporated relevant hashtags and phrases.
Step 3: Set a goal and track your progress
Keep in mind that lead times on Pinterest can be significantly longer than those on Google or Facebook. On the other hand, Pinterest continues to be an effective lead generation tool.
To be successful on Pinterest, you must first determine what Pinterest means for your business and set appropriate goals.
What role does Pinterest play in your overall marketing strategy?
Is your target audience actively using Pinterest to find similar content to yours?
Once you've decided that Pinterest is the place for you, you can use the Pinterest tag to create various conversion events on your website. Pinterest has a fairly comprehensive guide on creating conversion campaigns to help with your lead generation efforts.
If you are not clear with your goal or unable to track your progress, pay attention to:
Insights from the Audience
Through Audience Insights, Pinterest business accounts access critical metrics and insights. Learn more about Pinterest analytics and which platform-specific data you should be following.
Lenses on Pinterest
This augmented reality app is only accessible for mobile devices. Pinterest Lens is a camera feature that allows users to picture something like a product or a Pincode and then search Pinterest for related material.
Pincodes
Pincodes are similar to QR codes. These codes can be printed on paper copies of marketing materials (such as a press release) and scanned using Pinterest Lens; the codes will connect to a Pinterest board or profile.
Understanding Pinterest Audience Analytics
Tracking your progress is an integral part of marketing. Tracking can help you evaluate whether you need to revise your current marketing strategy or start from scratch with something more relevant.
You will always win if your marketing consistently decreases the expenses of seeking and winning business while raising the value of that business. So, below are a few insights by Pinterest Analytics that you should monitor:
Demographics of the Pinterest audience
Pinterest Analytics include language, gender, device statistics and categories and interests as data for audience insights.
The better you understand your audience, the more likely your content will connect with them. Demographic data may be utilised to fine-tune your Pinterest approach, allowing you to publish Pins at the optimal time of day, provide region-specific specials or promotions, or even post in a different language.
Compare your audience to all Pinterest users to get a better idea of what makes it distinct.
Affinity
Affinity is a percentage that indicates how much an audience is interested in a specific topic compared to the overall Pinterest audience. Higher affinity indicates the audience would engage better with the topic.
Understanding your audience's interests may be a terrific source of content ideas. Pinterest ad campaigns can also be used to target certain affinities.
Top Pins for Conversion
You may assess your top Pins based on different conversion goals in Pinterest Analytics' Conversions section. Impression, save, Pin clicks, Page views, Add to basket, and Checkout is some objectives.
It's interesting to see how Pins stack up concerning your goals. Examine whether some Pins are more effective at pushing specific activities than others; if this isn't by design, investigate why. If specific Pins surpass all others in every area, you may have discovered a winning recipe.
Page visits
The number of times users visited your website using Pinterest. You must first claim your site to measure website conversions from Pinterest.
If website conversions are one of your goals, keep an eye on this measure. Compare it to Add to Cart and Checkout data to check if your website operates at peak efficiency.
Checkouts and Add to Cart
The number of times consumers added things to their cart and checked out after being referred by Pinterest.
These stats should be evaluated with page views. Look for methods to optimise website pages if page views are high, but the low cart and checkout metrics.
If the number of Add to Carts is high, but the number of Checkouts is low, it may be essential to troubleshoot the checkout process or send a follow-up email to consumers who do not finish their orders.
How to utilize Pinterest as a Business?
If you are a blogger looking to broaden your audience or a company owner looking to increase sales, Pinterest is a must-try. As mentioned earlier, it is safe to say Pinterest is a marketing powerhouse because it has helped a lot of brands' content acquire momentum.
When it comes to generating quality traffic, only a few platforms can compete with Pinterest. As a business, you should aim that most of your visitors interact with your content and make an effort to join your community.
When most people visit Pinterest, they look for something specific (not so much with Twitter, Instagram, and Facebook). When someone clicks on your pin and is taken to your website, they are likely genuinely interested in your material.
Pinterest is our preferred tool for identifying blogging and social media trends. The significant part about the search tool is that keywords will appear beneath the search bar to show you the most popular themes in real-time.
For example, if you put in the keyword "GIFT IDEAS," you can see related keywords like "Christmas, Birthday, Wedding, Secret Santa" displayed right below the search bar because they are suggestive notions related to the topic of interest of the user.
This is a fantastic resource for article ideas to help you remain on top of trends in your niche.
Rich Pins are critical for e-commerce businesses that use Pinterest to display their products because they maintain pricing, product descriptions, and other information currently on the platform.
Rich Pins not only improve Pinterest users' experiences, but they also provide Pinners with a far better understanding of what your article, recipe, software, or product is all about. It's essentially free copywriting for your services.
If you modify the price of a product on your website, the system will instantly update your Product Rich Pin. As a result, Pinterest customers will not follow a link to your business only to find pricing that differs from what they saw on the site.
In addition to Product Rich Pins, you can activate Article Rich Pins to update blog entries automatically. By combining the two, you will design unified campaigns that present the most up-to-date information from your website. It all works by inserting a short piece of HTML code on your website, but you must first apply for Rich Pins before using them.
7 reasons Pinterest must be in your Marketing Strategy
We are halfway through, and it is clear why Pinterest is a great marketing tool. Data suggests 98% of users have tried something they discovered on Pinterest. So, let's dive right in and understand why it is so convincing to its users.
#1 Pinterest can be Virtually Automated
You can essentially automate many of the daily duties involved with Pinterest, just as you can with many other social media networks. When you use the tool to build your business, you must consider how much time you invest and compare it to your ROI.
Tailwind, for example, allows you to pre-schedule your pins, posting them to several boards at regular intervals. This means that it doesn't take a lot of money to make it worthwhile to invest your time.
#2 Content on Pinterest has a long-shelf life
Because of its extended shelf-life, Pinterest is one of the best sites for promoting your content. The Pinterest smart feed prefers high-quality posts (evidenced by a high repin count and strong SEO). When you put in the effort to create high-quality pins, you can reap the advantages for many years.
#3 Pinterest Is A Key Source Of Quality Traffic
Direct leads are created by Pinterest content that connects straight to a landing page on your website. Visitors may give their personal information (name, email address, phone number, etc.) on that landing page in return for an offer, which might be an ebook, discount, infographic, or any other piece of content.
However, it is impossible to prevent some traffic from "bouncing," traffic created by Pinterest is of greater quality than traffic generated by platforms like Facebook or Instagram. Why? Pinterest works as a search engine rather than a social media network. So, if you create a worthwhile impression here, it may take your brand a long way.
#4 Pinterest helps you in Market Analysis
Pinterest provides an overview of market trends and what most attracts customers. You would suppose that most Pinterest users are women. However, these ladies have spouses and male friends who want to buy gifts or shop. You can see what makes them tick as a consumer and other trendy items by the way they construct pinboards and pin things.
#5 Pinterest is a Hybrid of Social Media and Search Engine
Pinterest, as previously stated, is not like any other social networking platform. And, unlike many other social media platforms, Pinterest has far more long-term consistency in terms of traffic and reach.
In general, when you post something on Facebook or Instagram, it quickly loses traction. In rare cases, the post continues to acquire traction a day later. However, most of the time, the influence is brief and transient.
This makes scaling these social media networks difficult, although Pinterest is an exception. Most pins on this platform gain traction over time. Pinterest functions more like a search engine than a social media site.
Your perspective changes when you start thinking about it as a search engine. Pinterest has visual benefits that are ideally suited for creatives, but it also has the long-term staying power to assist you in growing sustainable traffic and brand exposure.
#6 Pinterest integrates other networking profiles
Marketers may automatically share the pins they post to their business Twitter account if they sign up for Pinterest with the same email address for their corporate Twitter account.
Marketers may also include a 'Pin It' button on their website and blog (similar to other social media sharing buttons). This makes it extremely simple for site users to pin items or graphic information.
This implies that more eyes from other channels will see the pins you upload on Pinterest and aid traffic for your profiles on all other platforms.
#7 Pinterest brings in long-term benefits
Pinterest is an excellent long-term marketing investment. While you'll receive the rare viral pin that brings you prompt attention, the most will come over time. Plus, your aim should be to entice such people to return for more.
Pinterest, in many ways, is a good blend of traditional social media outlets and search engine optimization (SEO). Whereas Facebook and Instagram deliver immediate effects, SEO is a long game.
Long-term marketing methods, such as search engine optimization can deliver tremendous, scalable outcomes for your firm, but they require time to establish. On the other hand, Pinterest is a fantastic method to leverage social media while still reaping scalable, long-term benefits.
Suppose you're intensely invested in social media and rely on it for brand exposure and website traffic. In that case, Pinterest is a terrific option to gradually migrate parts of your social media efforts for long-term benefits.
Pinterest tactics to keep in handy
Over 300 million individuals use Pinterest monthly to discover new ideas and products. Pinterest is used by 89% of people for purchasing ideas. 90% of weekly pinners use Pinterest to make purchasing decisions.
The above stats show how effective and impactful the platform has been.
It's critical to remember that Pinterest is a visual platform. Your visual assets (still photos or video clips) must be of the highest quality, and awe-inspiring.
Most folks who came in through Pinterest discovered a beautiful pin and clicked on it because they felt it might be precisely what they were searching for.
However, they are most likely unfamiliar with you and your business. Therefore the task is to turn that icy-cold lead into something warm and cuddly. You accomplish this by convincing the newcomer to remain and play a bit longer.
Here are a few tactics to fulfill the above goals.
1. Maintain a steady flow of new content on your boards
When it comes to mastering Pinterest, new pins and consistency are half the battle. They want you to upload more stuff and will reimburse you for it.
Fresh content is defined as any combination of pin images and descriptions that have never been pinned to Pinterest.
With an emphasis on pictures, Pinterest desires continual additions of high-quality content. It's not the same content that's been added again and over.
You could create:
New blog posts: It will have a new URL that has never been posted on Pinterest before. When combined with a fresh pin image and description, Pinterest will prioritize the new pin over previously shared content.
New pins: Check your blog analytics to determine which of your older blog entries had a lot of traffic. Create a new pin to go with it—a brand new pin image. Even if you've previously posted a link to that blog post, this new pin image will count as new material on Pinterest.
New descriptions: It is better to post entirely new photographs to Pinterest as new material. However, you can run a split test by modifying the descriptions. However, since Pinterest is a visual search engine, photographs take precedence.
2. Invest in High-Quality Images
Consider Pinterest to be similar to a Google image search, with the bonus of adding text to your photographs to enhance click-through rates.
As a result, the quality of your photographs influences your click-through rate. In addition, when you upload anything on Pinterest, you are representing your brand. Always use the most professional-looking and polished pins you can.
If you don't have a lot of your content yet, sharing other people's work is preferable to nothing at all. The more relevant information you add to your boards, the stronger the keyword signals and relevance those Pins will have in search results.
3. Pin exciting and intriguing material
Because Pinterest is a visual medium, effectively utilising it for business requires the creation of high-quality, engaging visual content to distribute.
So, what makes a compelling Pin?
Vertical photography. According to data, 82 % of Pinterest users surf the site on their mobile devices. To avoid uncomfortably cropped images, shoot at a 2:3 aspect ratio.
Consider the quality of your image and video. If you want to avoid pixelation, use the best quality image and video that Pinterest suggests.
Descriptive copy. Good descriptions can help you boost your SEO, provide context for your photos, and encourage viewers to click on links.
Overlay of text Considers adding a headline that complements your visual statement.
Elegant branding. Incorporate your logo in your Pins if it makes sense for your business and fits your Pinterest marketing plan, so your brand doesn't get lost in the Repin shuffle.
Check that your links work. Broken links will not benefit your brand! To provide Pinners with the optimal user experience, ensure that the link with your pin does not go to a 404 page and that it loads promptly.
Finally, maintain consistency! Pinning daily is more successful than making a board and filling it simultaneously. And pinning regularly ensures that your content reaches a larger audience.
4. Use Pinterest as if it were a search engine
People can find your material on Pinterest in a variety of ways.
The vast majority of Pinterest searches are still conducted via keyword search. Even on Pinterest, a visual search engine! To increase the likelihood that your material will be discovered, add actual search terms that people use when searching on Pinterest in the titles and descriptions of your boards and pins.
Conduct some Pinterest (and Google!) research to determine what keywords and key phrases people use to find the products/services you offer. Make a list of them and refer to it whenever you post fresh content. This page is regularly updated.
The Pinterest search bar is an excellent tool for locating keywords. Enter a few terms into the Pinterest search bar to better understand how it works. Take note of the keywords that have been recommended (see example below). Do a similar search for categories and continue to drill down the list of categories that are shown to you. This will provide you with a fair understanding of the most commonly utilised keywords.
5. Paid vs organic Pin Strategy
I recommend that you begin by mastering organic pinning to better understand the platform and what works best for you.
Once you're happy with it, you may go to Promoted Pins. They help you rank higher in search results faster than organic pins. A paid campaign offers you access to additional keyword information that organic pins do not have. It also provides detailed information on your conversions.
Allow time for your purchased pin to be rated by the Pinterest algorithm — it considers click-through rate, so it's ideal for letting it run for at least 7 days to generate momentum.
Pinterest can optimize campaign performance more quickly as the campaign duration increases. Depending on the campaign duration, campaign results can vary significantly for the same pin or ad group (group of promoted pins).
In addition, while some additional design work may be required, adding vertical visuals to accompany the promotion of your most recent blog articles will be well worth the effort.
As Pinterest is a vital tool for driving website traffic, promoting your blog articles and photographs optimized for the platform's feed should be a key component of your Pinterest marketing plan.
6. Include a Save Button
Add the Pinterest "Save" button to your site's images.
By adding the Pinterest "Save" button to photographs on your site, you can increase traffic to your Pinterest page, earn more followers, and enhance exposure.
For example, your website likely contains much pin-worthy content if you sell apparel or jewelry. Pinners can save images to their pins and boards with the press of a button if you add the "Save" button to those images (which you accomplish by adding a piece of HTML code to your site).
You can either make the "Save" button show by default or when a user hovers over the top-left quadrant of the image. If you get a lot of Pinterest traffic or your customers show interest in saving your photographs to their Pinterest boards, put the "Save" button right on top (i.e., no hovering required).
7. Pay attention to Pinterest SEO
Pinterest is primarily a visual search engine, which means it has its algorithm and SEO regulations. To watch your rating rise, you must concentrate on Pinterest SEO and apply these rules to your profile.
Throughout your Pinterest marketing plan, you should focus on three different areas for keyword utilization.
8. Make use of promoted pins
While Pinterest may still construct a successful organic approach, every platform performs better when advertisements are used. Promoted pins on Pinterest allow your company to push your content, products, or services in front of new pinners, depending on their search criteria.
Promoted pins are identified by a caption that reads "Promoted by [company]" at the bottom of the pin.
Don't forget about your best practices for creating pins. When generating graphics for your promoted pins, these components become even more vital.
9. Placement of the logo
Make sure your logo is on every one of your pin designs for brand strength and recognition. Placing it near the top or bottom of your pin is an excellent method to guarantee your mark is visible without being overpowering.
Inspirational Pinterest Accounts
The most-followed account on Pinterest belongs to Joy Cho, with 13 million followers. Plus, she also attains a high monthly viewership with 5 million views. Bloggers and Design enthusiasts can look out for inspiration as Joy Cho comes from a blogger and designer background and her stardom is astounding.
Another success story on Pinterest is Lonely Planet- a travel blogger's paradise. Lonely Planet's Pinterest account has a "Travel Quotes" board, which is chock-full of inspirational words of wisdom for folks who love to travel.
Pinterest's unexpected phrase-fanaticism prompted the social media site to add a new "Quotes" category in July 2020, which did not exist at the site's founding. According to Repinly, the Quotes area contributes to around 10% of Pinterest traffic.
Lastly, there's HONESTLY WTF, a site whose Pinterest boards are mostly about DIYs. They have a massive following of 6 million followers and attract 10 million+ views monthly.
Board curator Erica Chan Coffman curates content based on its extraordinary measure so that the audience exclaims the brand name every time they consume their content. Now, isn't that fantastic marketing?
Historical Success Stories on Pinterest
Consider Pinterest as a narrative platform. You will be compensated if you add value. However, this will not work for a one-time campaign. Your first step, once again, should be to create a board that conveys the story of your business.
Also, don't forget to incorporate user-generated content (UGC) that promotes your business. You may repin it and use it in your advertisements as well. If you're not on Pinterest right now, chances are your customers are, and they're talking about you.
To create a conversion-focused Pinterest marketing plan, start with the ultimate goal in mind and figure out what you need to put in place to achieve it. When building your content and boards, consider your consumer. Pinterest works best when you optimize your results using SEO strategies.
Samsung leveraged the platform to drive sales
To enhance awareness and drive sales, Samsung used Pinterest Ads capabilities to introduce its new washing machines using a clever blend of video formats.
The campaign was carried out in two stages. The first generation used full-screen video pins, which are four times bigger than conventional pins. This assisted the company in reaching a relevant audience based on search subjects such as interior decoration, resulting in increased product awareness.
The second phase centered on the publication of four standard-format videos, each 10 seconds long, to bring qualified visitors to the site.
Samsung was able to add a more creative touch to their plan by using films that targeted an audience with obvious buy intent. The statistics speak for themselves: the average play rate was 40%, a 25% boost in awareness, and a 23% rise in buy intent.
Pinterest is Buzzfeed's major traffic generator
Pinterest is one of the primary drivers of BuzzFeed content's virality. And it's not just today or a lucky hit: they're bringing steady internet traffic to prior pieces as well.
It all started in 2012 with a DIY post. BuzzFeed has had 2.5 million views on that single post since then. Can you imagine how much traffic BuzzFeed is getting from their Pinterest marketing initiatives now that they have several articles in multiple areas and interests on Pinterest?
Pinterest is already the second most significant social traffic generator for Buzzfeed's social media strategy in 2014, two years after that first impressive pin.
Aside from the normal Pinterest subjects such as crafts, home décor, cuisine, and intricate nail art, BuzzFeed discovered that hilarious postings were viral. 30% of Pinterest traffic is directed to humorous content.
How to develop a strategy to gain traffic
Pinterest is among the top 15 most prominent social networks globally as of 2021, with 459 million active users each month. Pinterest Business reports that social media marketers use the platform to:
Increase your web visibility and reach a new audience.
Increase traffic to the company's website or online store.
Conversions such as newsletter sign-ups, ticket sales, or purchases should be encouraged.
And for you to achieve similar goals as a brand, do the following.
#1 Prioritize keywords
Pinterest, as previously said, is a search engine. Many visitors utilize keywords to find the content they're looking for. Pinterest also shows individuals relevant information and suggests other terms that a user might be interested in.
The quality of the results is only as good as the keywords used to title and describe the Pins. So, while titling and creating descriptions for Pins, we must be as relevant and niched-down as possible.
You'll usually pick terms that are close to the title of the post you're sharing, but it never hurts to go to Pinterest beforehand and do your search. Check to see if any additional relevant terms appear. You can include them in your description.
Being a visual search engine necessitates careful keyword research, so make sure that the phrases you want to utilize exist in the names and descriptions of your pins and bigger boards. Use keywords wisely, don't stuff them in, and taint the part of your storytelling message.
This is one of Pinterest Ads' most essential features: in addition to the demographic and interest layers, you can target individuals who have expressly searched for what you sell.
Because Pinterest is a search engine comparable to Google and Bing advertisements, it will display your ads based on the search phrases and keywords visitors enter. Keyword layering can be used in conjunction with other forms of targeting or on its own.
We advocate not trying too many features at once because you cannot isolate them, manage the results, and discern what works and what doesn't. A minimum of 25 keywords can be used, ranging from broad phrases to negative matches.
You must carefully select your audience for maximum effect and ROI. Like any other search engine, you want to be relevant and provide answers to the questions that have been posted.
Another significant possibility on Pinterest is evident from the following statistic: 97% of all Pinterest searches are unbranded, indicating that Pinners are open to discovering new items and ideas.
#2 Spend Time Engaging in the Comment Section
Another approach that many marketers overlook is engaging with comments on Pins. Pin activity is considered when determining where Pin ranks and comments are among the most powerful indicators people engage with a Pin.
There's also a human element to this. People who leave comments want brands to hear them and, in many cases, to respond. Spending time connecting with your community will improve your followers, brand loyalty, and other metrics that contribute to the growth of your Pinterest brand.
#3 Use Keyword-Rich Descriptions to Optimize Your Boards
This is one of the most common mistakes I see Pinterest users make. It's almost as crucial to use keywords in your board titles and descriptions as it is in your Pins.
Although individuals don't look for boards too often, they can be found. More significantly, Pinterest's algorithm examines the keywords used on boards to help assess and rank the material on the boards.
Adding a description to a board takes a few minutes. Consider how you would describe the content on the board to someone, and make sure your keywords are included.
Everything you do should be centered on your ideal consumer. Customers are marketers in today's environment.
#4 Choose Formats of Ads
Pinterest has adverts for every purpose. It contains a regular pin, a video pin, an app install, a shopping pin, a carousel, and rich pins, among other things. They can be combined with your objectives and the things you sell.
Carousels display more photographs and are very useful when you need to 'zoom-in' on your goods, whilst video generates more significant interaction and works well during the 'discovery' phase.The source of inspiration, or, more accurately, "Pinspiration," is limitless.
#5 Consider your customer's perspective
Begin by learning the optimal times to publish on Pinterest and providing a lot of value on your website through free content. A business coach, for example, may provide content regularly based on issues posed by clients during coaching sessions or in a Facebook group.
The following blog posts and films must be value pack for the viewers. They should supply consumers with ideas and information that they are looking for on Pinterest and Google.
This is also incredibly effective if you sell items. Instead of just providing product photographs, you may create a brief article on the product. If you sell scarves, you might write an article about "10 ways to wear a scarf" and then reference or link to your web store.
How to Enhance engagement on Pinterest
Pinterest is a long-term game that takes planning, patience, and a well-thought-out strategy. Pinterest is probably not for you if you want speedy results.
However, if done correctly, it may become your best business buddy. It will continue to direct potential clients to your website for months and years to come.
Fun fact: Unlike other platforms, paid ads on Pinterest stay as organic pins even after you stop running paid ads. So, Pinterest doesn't live on fads. It is a long term investment. Work it out wisely.
Using the strategies discussed in this piece, you may promote any company and reach a large audience of content-hungry Pinterest users who are eager for what you have to offer.
#1 Utilise Pinterest Boards to the fullest
Make sure you fill out your board information when posting your pins to increase engagement. It guarantees that you provide enough material to attract the right audience and keep them interested for an extended period.
When designing your pins, be sure to fill out the board information. This allows your viewers to learn about your board and, as a result, your interest. The more you understand about boards, the more engaged you will be.
The three most important components are the name, description, and category. Make sure your board name is memorable while also being easily understood by your audience.
To increase the popularity of your board, select keywords that may appear in Pinterest's search engine. On Pinterest, categories are broad pin classifications, and your board must fall under one of them.
Enabling the map tool, establishing privacy, and allowing collaborators will also help with your Pinterest postings and increase the popularity of your Pinterest boards.
When you pick the Map option, your board will be transformed into a place board. You may also wish to use the Secret option to select your board's audience. The Collaborator section will assist you in gaining additional people to engage with your pins directly.
#2 Include Calls to Action in Pinterest Posts
Pinterest posts that include a call to action (CTA) receive higher interaction than others. In the context of marketing, this urges the audience to elicit a response as soon as possible. Imperative expressions, such as "hit this link...", "Visit immediately!" or "like this article...", are frequently used in social media. You may also use "repin this..." in Pinterest postings.
As per data, Pinterest posts with CTAs had an 80% higher engagement than posts without CTAs. It piques people's interest in your content and directs them to react instead of just scrolling past it. They find a sense of worth in their engagement due to the sense of urgency you instil in them.
If you want to include clickable links in your Pinterest postings, avoid using bitly, it is considered spam. It is critical to ensure that any links you publish will take the user to the correct site.
Aside from that, incorporate a call-to-action in your bio! A call to action (CTA) in your bio is a beautiful method to notify prospective followers about your expectations and differentiate your Pinterest profile from your other social platforms.
#3 Repin popular pins
Suppose you have a time constraint and need to make a new pin for your account. In that case, you may join relevant Pinterest group boards and save pins that other people have published on their accounts to your account, which is known as repinning on Pinterest and retweeting on Twitter.
Let me tell you something fascinating about Pinterest: repins account for more than 80% of all pins on the site.
Because your material has a high chance of getting viral on the Pinterest platform, every time you notice a viral pin, save it to your account to increase the exposure of your account with other users.
However, don't always repin other people's pins. You must also create new pins regularly and post them to the site.
Other pins should always be saved on your account as long as they are valuable and beneficial to your audience.
Whether it's a listicle, an instructional guide, or data and unique case studies that you've published on your blog, generating a vertical image of it and putting it on Pinterest with a link back to your site is a fantastic idea.
Instead of using search engines like Google, many people utilise Pinterest to read articles and learn more.
39% of female pinners and 48% of male users prefer Pinterest's search engine to Google and Bing when browsing for anything.
#3 Create infographics, how-to listicles and guides
It is a prevalent assumption that if your industry or organisation is not aesthetically or service-oriented, Pinterest marketing would be tough to implement.
This is just not true, as Pinterest is well-known for its number of infographics, tutorials, how-tos, and checklists, in addition to beautiful photographs. Pinterest also has a vast DIY community.
Because Pinterest is widely used for planning purposes, these are among the most repinnable content types; as a result, this is one of the finest techniques for increasing engagement. Furthermore, everyone enjoys a straightforward instruction or checklist that makes a task more accessible and feasible.
#4 Provide product feedback
One of the primary reasons people use Pinterest often is to shop and buy items.
83% of people purchase after viewing a brand's content or pins on Pinterest. Shopping accounts for more than a quarter of the time spent on Pinterest. Pinterest is used by 89% of users to get shopping ideas.
When individuals consider purchasing a product, they go to Pinterest and search for different items, precisely like Google. They click on the search results and buy the products based on how enticing the photographs are and their products.
You may either write a blog post on a relevant product in your business or design a pin with tools like Canva. And publish it on Pinterest with a link back to your article, or you can directly link to any of the product's E-Commerce Store as an affiliate link and earn money.
#5 Participate in community boards
Joining and establishing community or group boards is another excellent Pinterest marketing method for getting your content out there. Pinterest users may invite people to contribute to a board, which is an excellent method to get your material in front of entirely new audiences.
Look for renowned Pinners in your field and see if they have any group boards related to your industry.
Many users will offer guidelines or a link to apply to join in the description of that board, so have a look and see what you can discover. Usually, all you have to do is email the owner or fill out a contact form and follow their account to add you.
Once you've joined, you'll want to stay active on those boards, pinning some of your stuff but also curating other content, so you're not only pushing your own.
How Deskera Can Assist You?
Whether you are a sales manager or running your own business, there are tons of duties and responsibilities that you have to fulfill. Using the Deskera CRM system, you can manage your contacts, leads and sales deals. You can use the CRM system to manage all customer data and manage your leads, sales negotiations and deals.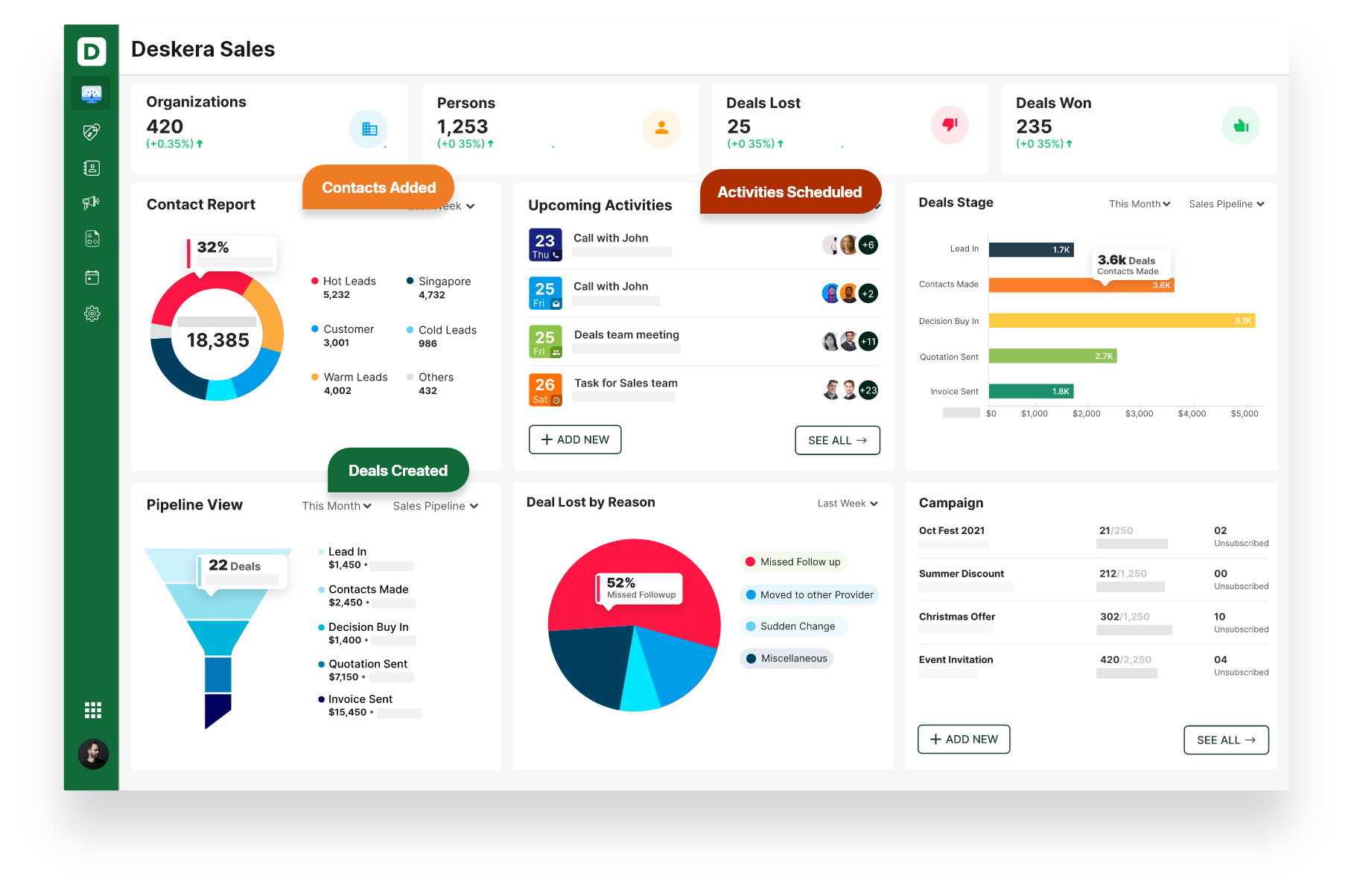 Doing so will help you to save the time taken in transferring customer data between the different systems. Having a good CRM system will help you manage your financial and sales reports and be prepared to kick-off your meetings.
Deskera can also assist you with real-time updates about your business like cash flow status, customer satisfaction, inventory management, sales, purchases, purchase orders, customer tickets, customer satisfaction, managing leads, revenues, profit, and loss statements, and balance sheets.
Moreover, it would also help in integrating sales methodology across different platforms onto one system so that you have a consolidated list for email campaigns, leads management, and sales pipeline to mention a few.
It will also help you to sync between your orders, payments, taxes, refunds, product variants, sending out invoices and reminders, facilitating invoice management, and even undertaking follow-ups and advertisement campaigns.
Such a consolidated platform will help you to improve your sales through building effective sales compensation plans and also facilitate faster and well-informed decision-making. It will help you in strengthening your opportunities and being braced for the threats.
Deskera books and Deskera CRM will also be able to ensure the highest customer satisfaction and thereby an increase in net revenues and net profits.
Try Deskera For Your Business Today
Sign Up For Free Trial
Key Takeaways
Pinterest allows brands to interact and engage with their audience, market their products and services, and expand their online profile
Pinterest is beneficial if your company caters to the same demographic that enjoys and utilises Pinterest
The platform attracts women and others looking to purchase or start a new initiative
If you don't have a good strategy in place, you won't succeed on Pinterest
Master organic growth before attempting paid advertising on Pinterest. It is critical to comprehend how the platform operates.
Consider Pinterest at the top of your marketing funnel or the awareness phase
Related Articles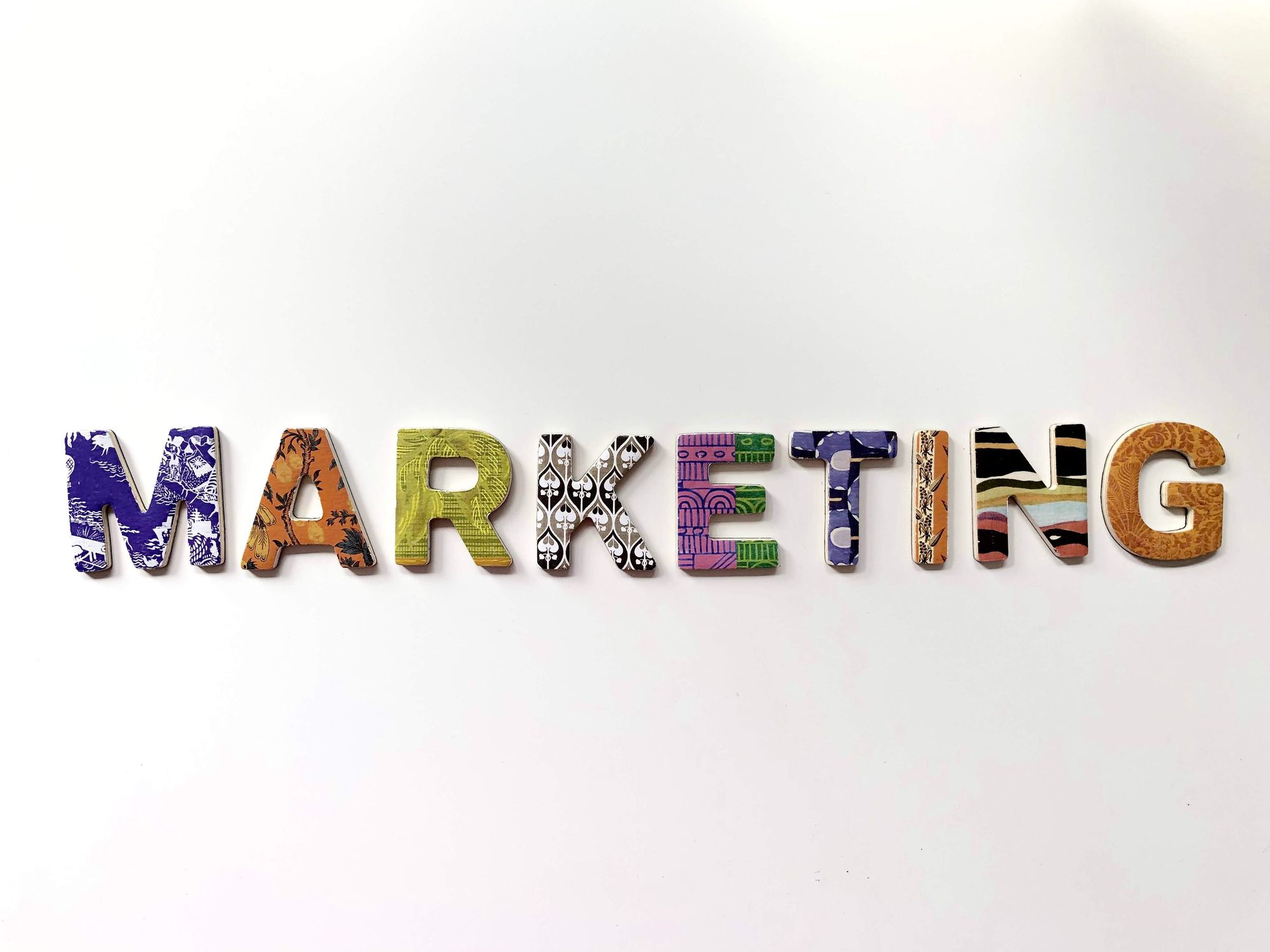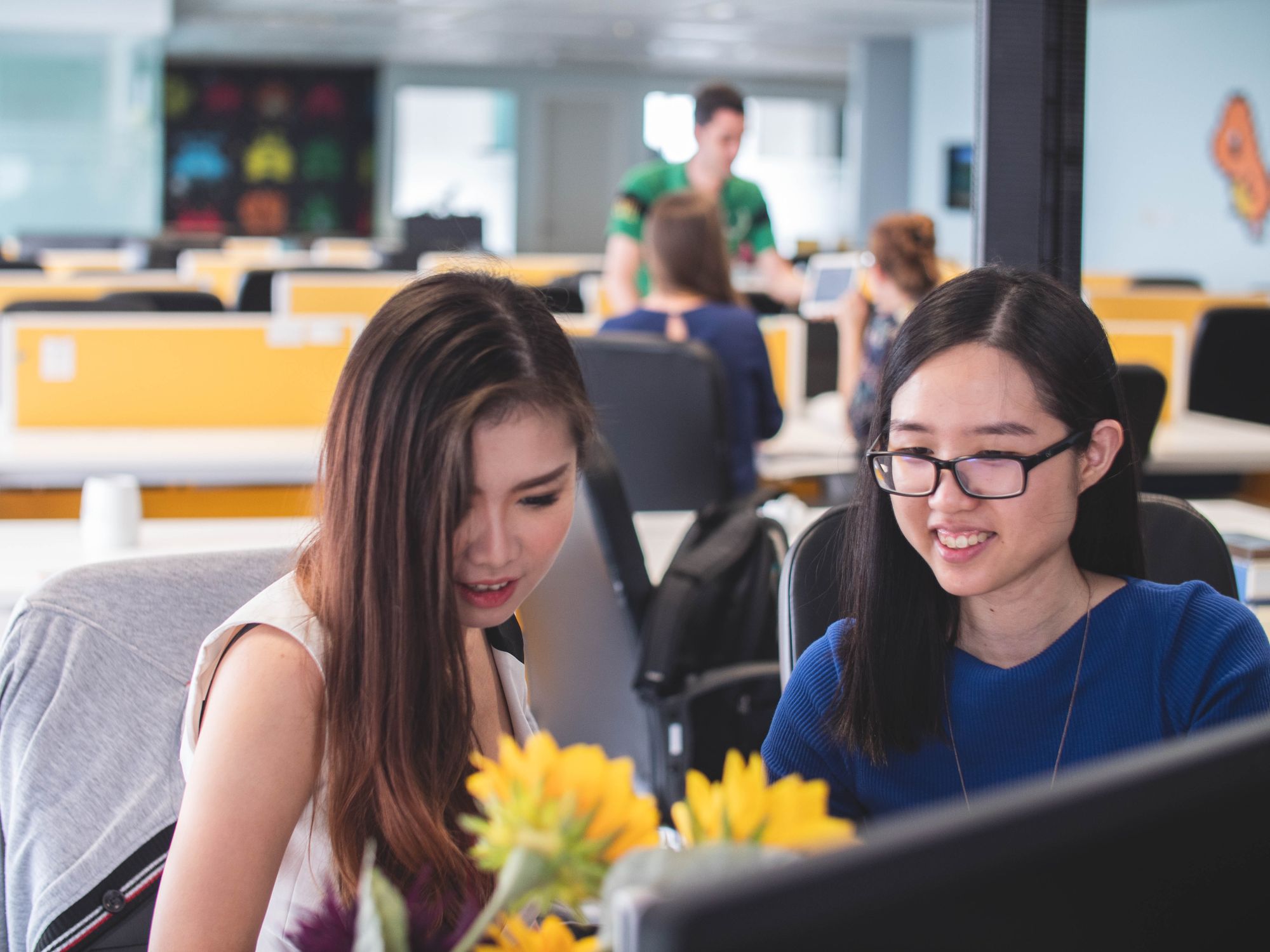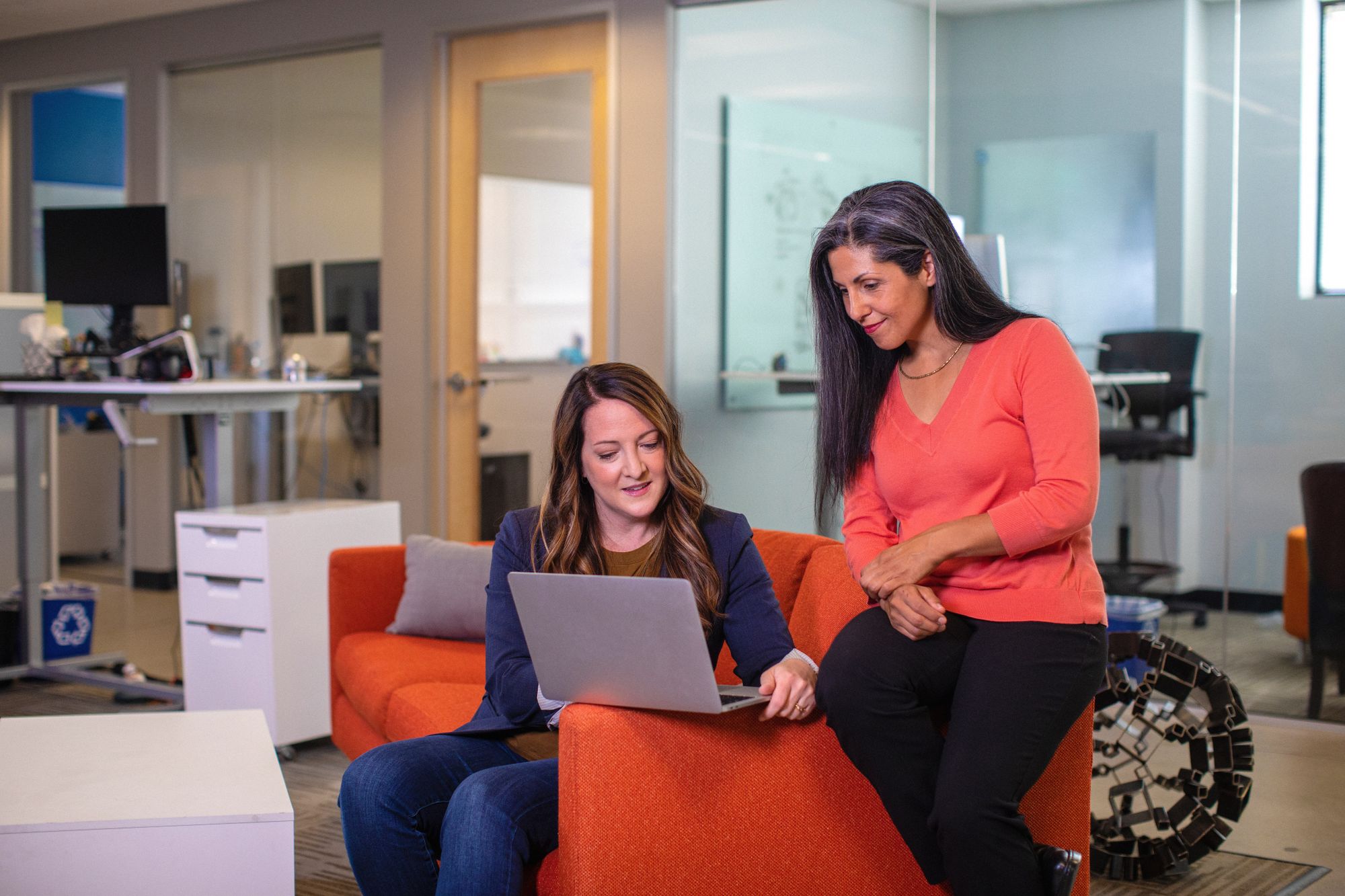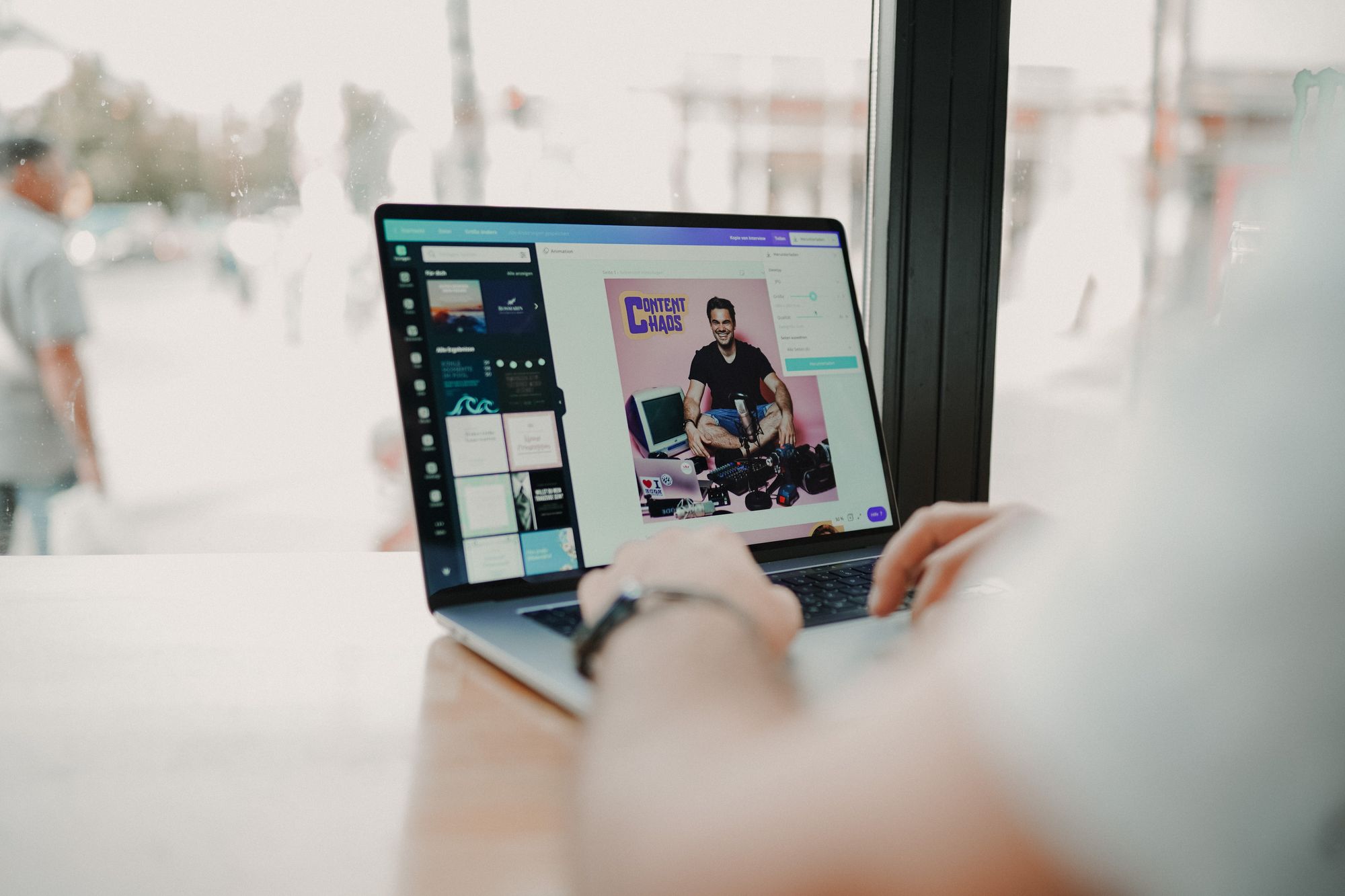 ---
---