T-Shirts are all-time favourite casual wear for each gender alike. The style, as well as the design of the t-shirts, is something that reflects you, your personality and choices and your interests.
T-shirts are also used to bring about social awareness or to indirectly say something to someone. With the COVID-19 pandemic impacting our lives, t-shirts have become more popular than ever with the work from home trend persisting.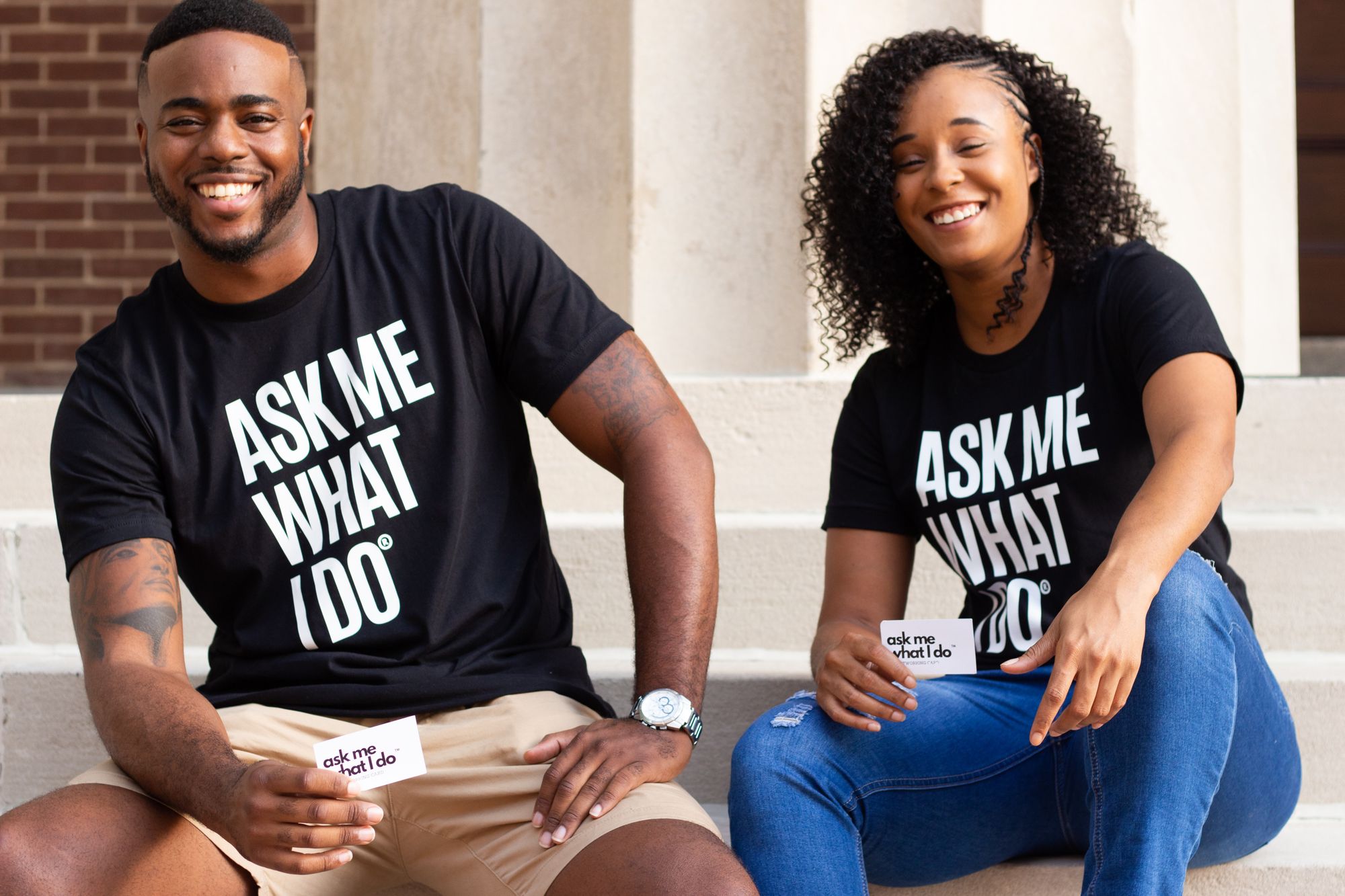 The T-shirt industry is one of those industries where creating, producing and selling is quite straightforward. All that you need to start your t-shirt business is a solid idea that is going to capture your target market for you.

Today, starting a t-shirt business has become a popular business choice amongst artists and entrepreneurs who want to start their own creative business at low investments. Digital printing, online marketing resources and vast distribution networks have made it easier than ever to start your t-shirt business.

With the facilities of print-on-demand and dropshipping, the need to have inventory and get well-versed with inventory management has been eliminated.
Together, this has led to more competition in the t-shirt industry, but your t-shirt business can be made successful by following the basics of starting your t-shirt business. These basics would be discussed in the next section of this article.
Deskera Cloud System
Start your t-shirt business with us
12 Steps to Start Your T-shirt Business
Starting your t-shirt business is easier than launching your clothing line, with its apparent budget-friendliness and lesser production costs giving you huge leverage in sales as well as profits. However, this does not mean that it is a business that can be given a 2nd preference or left aside to grow on its own.

Starting a successful t-shirt business will require your full attention, dedication, efforts and perseverance. It will require you to build a brand that focuses on your specific audience and has t-shirt designs that the audience is looking for.

With the t-shirt industry in a boom in the eCommerce sector, they would be your major competitors and the way to survive and succeed against them is by having your own t-shirt designs, sourcing high-quality products and learning how to brand.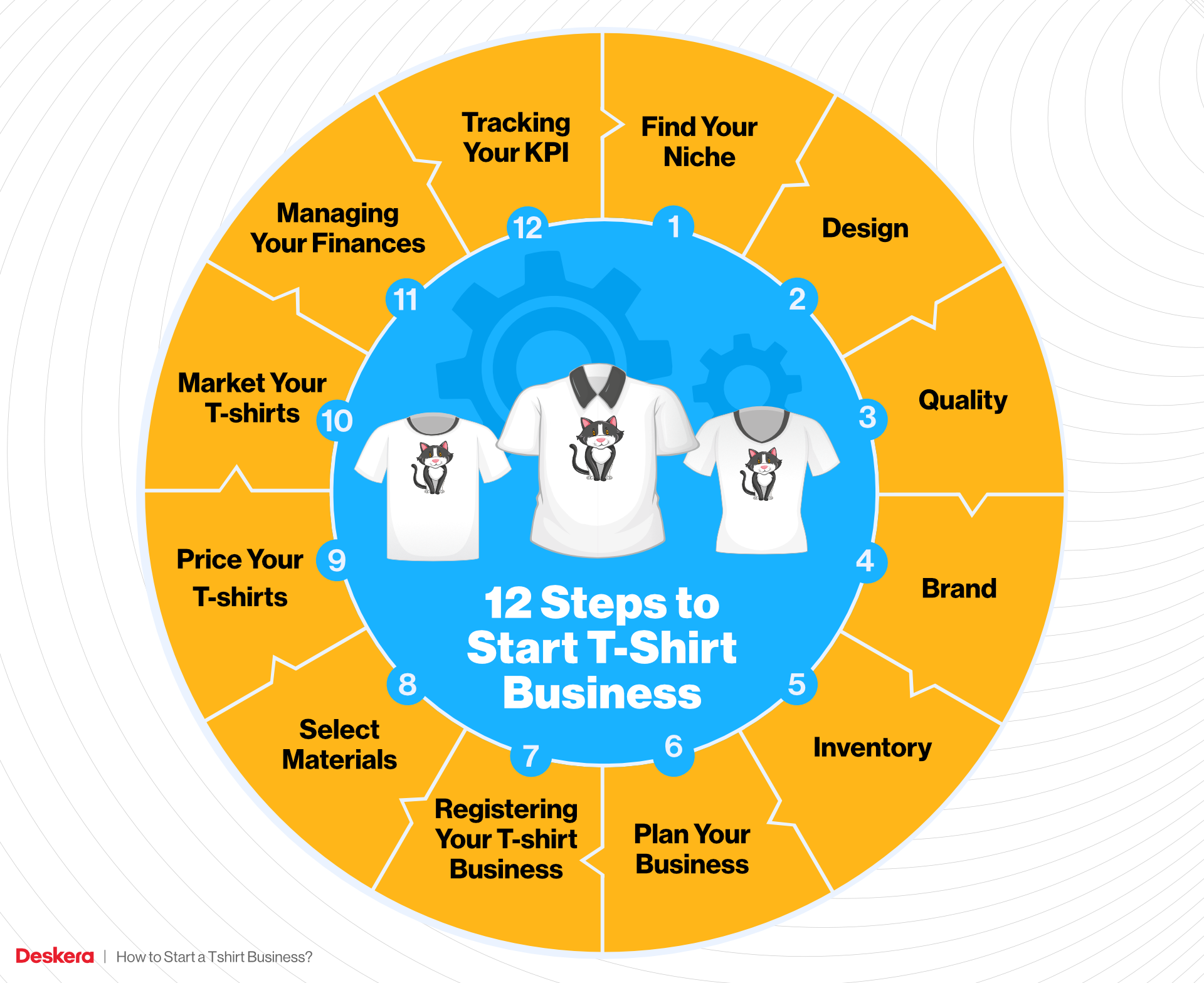 The 12 steps to ensure this and start your t-shirt business are:
Find Your Niche
In an industry that is already crowding up with more competitors each day, finding a niche for your t-shirt business is critical. The niche can be found by catering to a specific audience and target group. Your designs, quality and utility of the t-shirt should be able to stand out amongst that target group.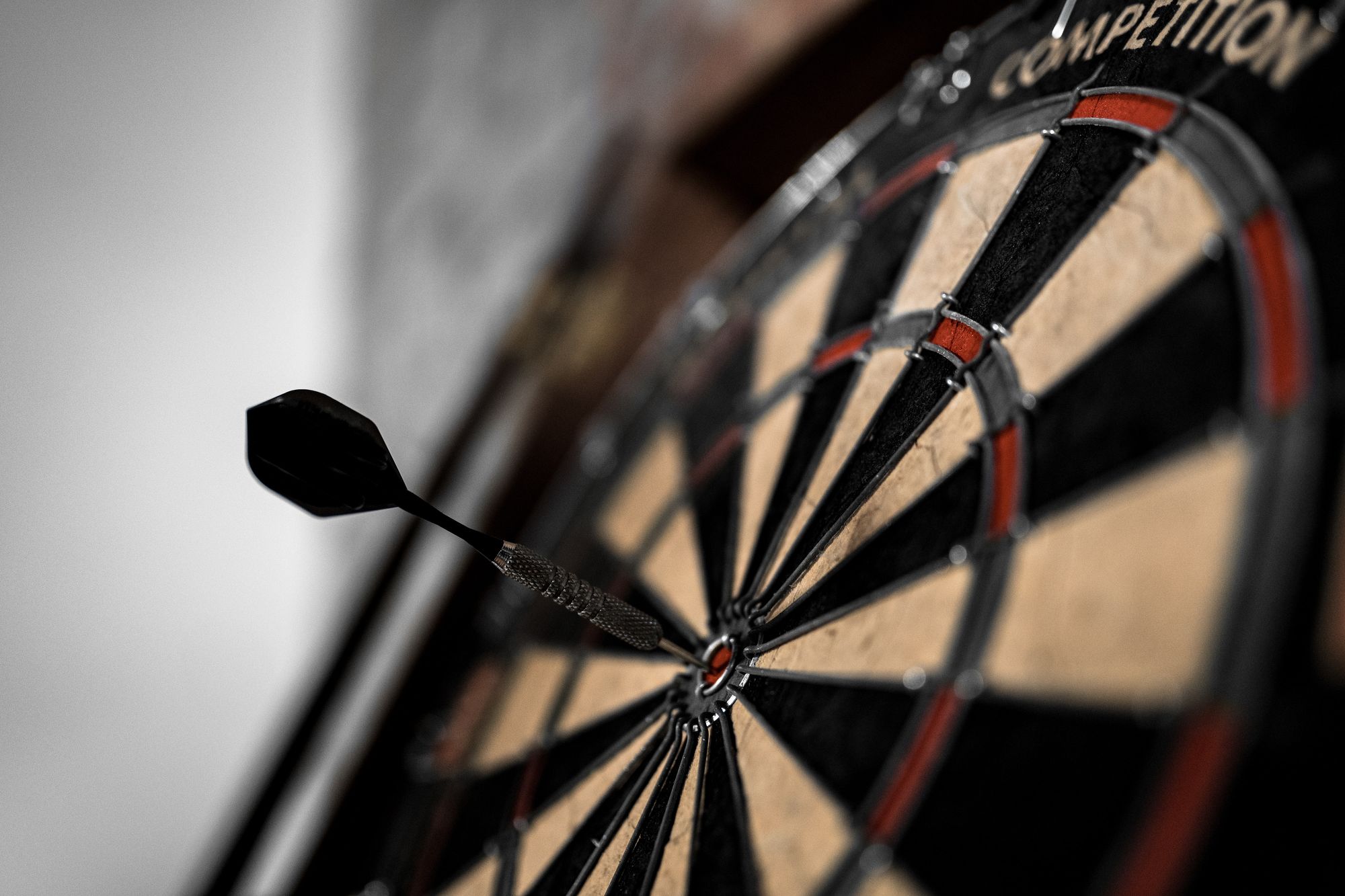 For example, designing t-shirts with funny slogans for dog and cat lovers. Your target audience hence would be all the cat and dog lovers, including those with pet dogs and cats.

After finding your niche, expand your idea in different directions through brainstorming as having multiple versions will ensure that you resonate with the target market.

Once you have finalized your niche, evaluate it through:
Visit your prospective niche's subreddits and evaluate subscriber count and engagement level.
Look into Facebook and Instagram audience insight tools to know how well you are connecting with your target market. It will also inform you of the size of your niche.
Scan through pages like Pinterest, Wikipedia for getting inspiration for your t-shirt business.
Consider your gut feeling in regards to your t-shirt business niche and follow it.

How successful your business is going to be, is going to be determined by your t-shirt business niche and how unique it is. Your brand image and your brand positioning statement will also get determined based on your t-shirt business niche.
Design
Your t-shirt designs should be able to stand out from all the other existing designs. It does not have to be complex to connect with your target market. It is often found that minimal designs connect with their target market the most, but it definitely should be a class apart and something new and unique.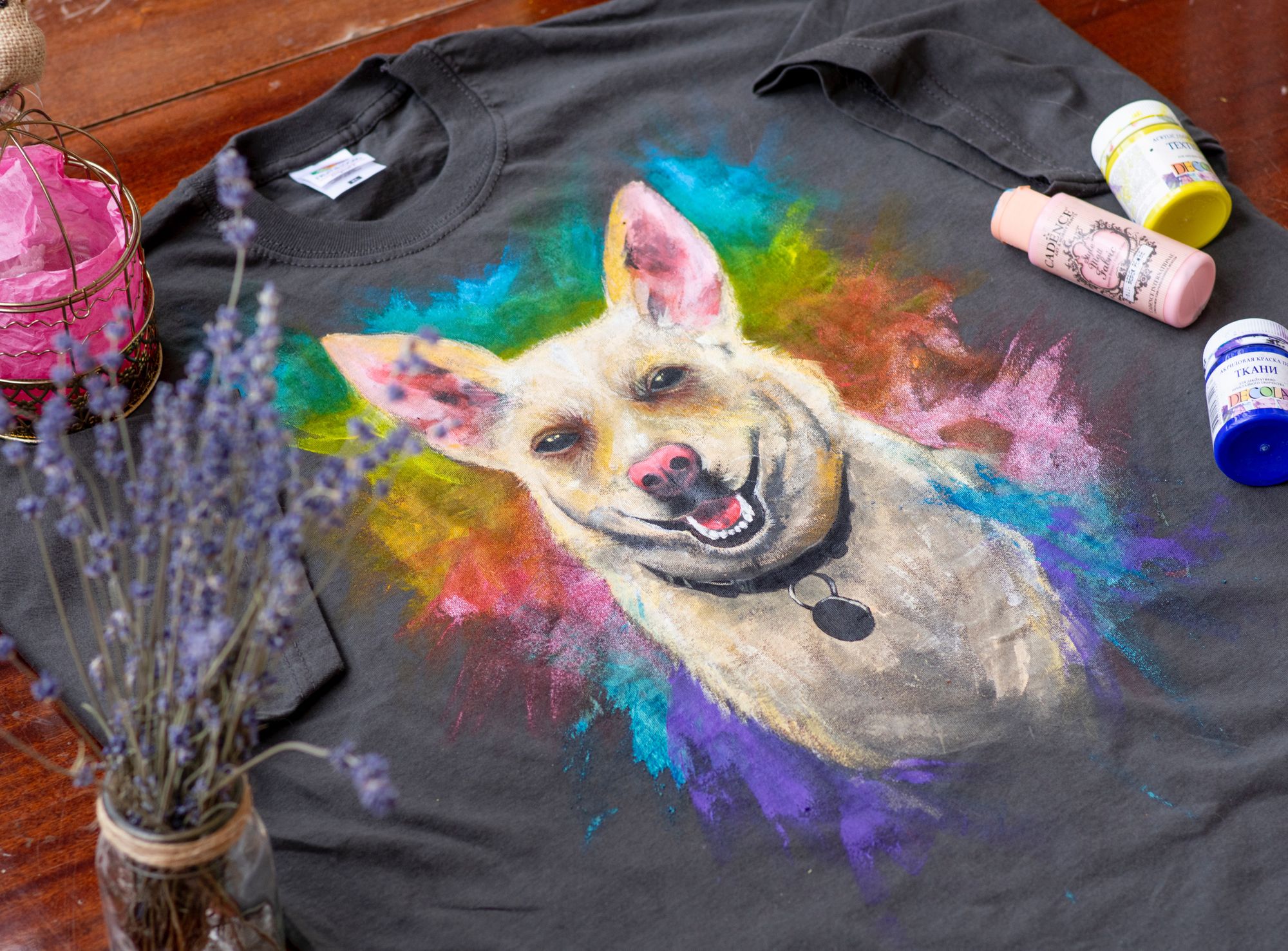 Your designs should be in line with the t-shirt business brand image that you have in mind. Additionally, they can even have customization offers for your clients. This would attract more customers to your business.
While designing, you have to make sure that your design is at least 300 digital pixels per inch, have a transparent background and be large enough to cover the actual area on the t-shirt without pixelating. Lastly, every printer and printing technique would have its specifications. You should be aware of those and fulfill them.
Your designs should be such that they can be used across various product variations like sizes, colors and styles. To know whether your designs are something that your target market will buy or not, conduct market research, seek out members from your target market to give you feedback on your t-shirts and know whether they would buy your t-shirts or not and at what price.
Starting your t-shirt business becomes all the more interesting, challenging as well as rewarding in the designing stage.
Quality
The next most important factor in the success and sustainability of your t-shirt business is the quality of your t-shirts. You will have to make sure that you provide a quality t-shirt that does not shrink, fade and rip. Your designs printed on it should not fade or crack either. Taking care of this would encourage returning customers and improve customer retention.
While higher quality t-shirts will lead to higher product prices, they will also be able to bring you higher sales prices. When you offer higher quality, you will also be able to increase customer satisfaction and therefore your gross profits and net profits.
What needs to be kept in mind is that the final quality of your t-shirt will depend on the material of your blank t-shirt, the printing technique used and correctly preparing your design file. If it is an embroidered t-shirt or a dyed t-shirt, it will depend on the embroidery quality and dye quality respectively.
Brand
Your brand has to be unique and likeable to stand against the competition in such a fast-paced industry. Your t-shirt business's brand should be strong and interesting. The brand should become a promise that ties together your niche, designs and quality.
When a customer has more choices, it becomes essential for your t-shirt business to have a distinctive presence that captures their attention.
Your branding should be apparent across all your products, marketing campaigns and websites. For instance, if your niche is animated cartoons for casuals, your marketing campaigns and even your website should be representative of that.
Make sure that your brand awareness is done in a manner that your customers are in line with your vision and values.
Inventory
When starting a t-shirt business, there are 2 options between which you can choose. You can opt to buy and hold the inventory to take advantage of bulk pricing and then get it printed by the local printers. Another option is you can choose to use a print-on-demand service which will reduce your workload of inventory management and shipping.
If your t-shirt business is such that you can benefit more by mixing both the methods, you can do that as well.
The difference between both these methods is that in case you choose to hold the inventory, you would be able to have more sales in person which will improve your profit by good margins.
However, if you choose the print-on-demand method, your risks would reduce considerably. You would however have to rely heavily on eCommerce set-up in the beginning to sell your t-shirts.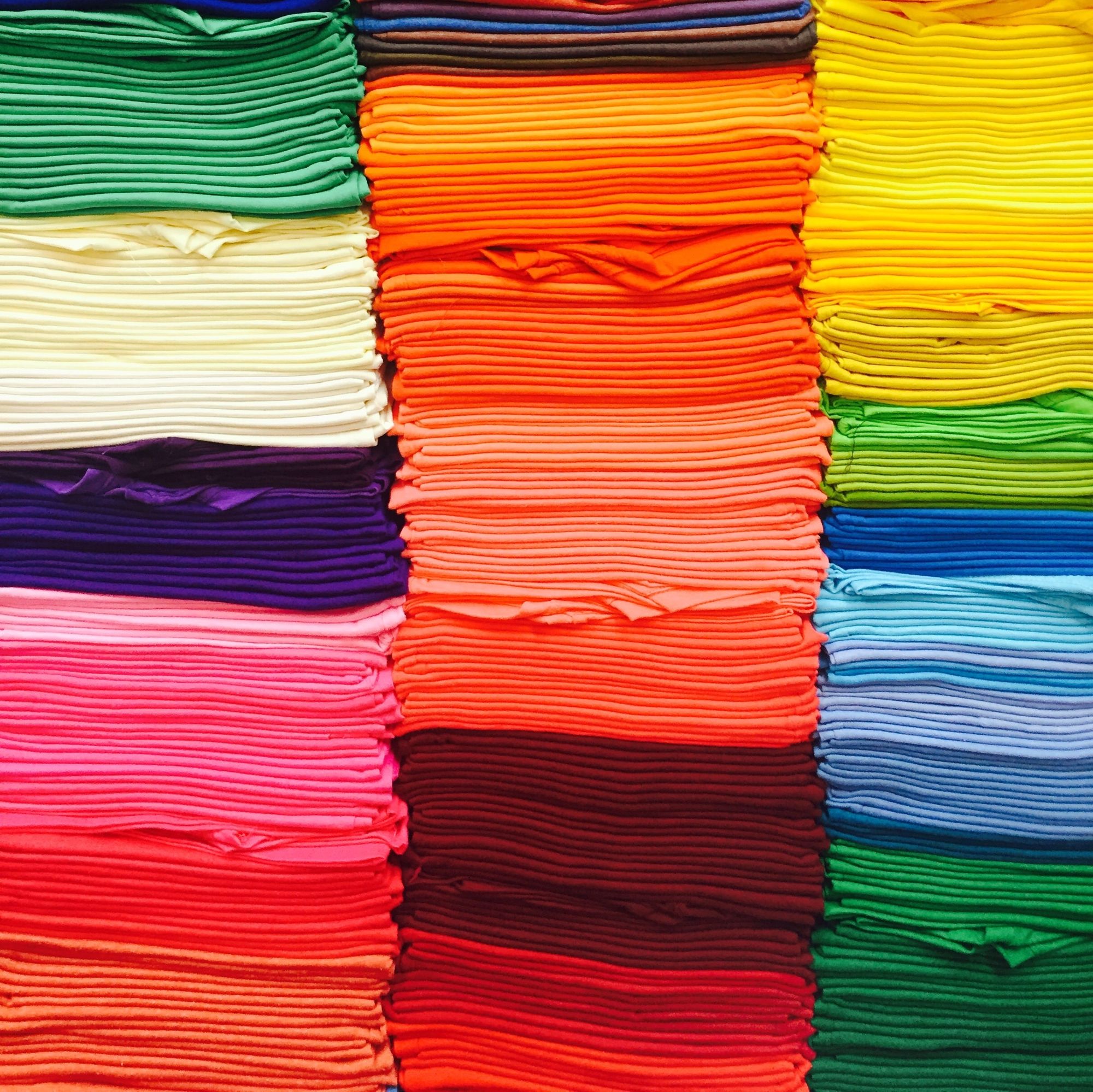 If you are unsure about your t-shirt business and which method will suit your niche and target market the most, you can begin with the low investment, low-risk model of print-on-demand and sell those t-shirts on eCommerce platforms. This way you would have tested your business idea and you will have the necessary inputs with you, incorporating which you will be able to better your t-shirt business.
However, if you have a budget that permits you to set your own base of operations, you can get your own printer/designers and make your t-shirts at the base and then sell them. This will be beneficial in the manner that you would not be dependent on third party services, which will reduce your integration costs, save coordinating and follow-up efforts and even give you bigger profits in the long run.
Plan Your Business
To start your t-shirt business, you will need to make your business plan. A business plan will serve as the roadmap with milestones against which you can compare your t-shirt business's performance.
Your business plan would highlight your t-shirt business's core business activities, objectives and how it plans to achieve its goals. It is that written document that becomes the first identity as well as the strategy of your t-shirt business.
The key elements of your business plan are:
Business Model
Marketing Strategy
Financial Projection
These elements are covered with the purpose of recording and conveying information, attracting investors and gathering funds.
The business plan is an internal document that can be shared with numerous stakeholders. They have a vast scope and should be flexible and adaptable to your customers and the environment surrounding your business. However, they should have your t-shirt business's long term goals.
The 10 parts of a business plan that you should make a point of including are:
Executive Summary
Company Description
Market Analysis
Competitive Analysis
Detailing your Management and Organization
Details on your Products and Services
Marketing Plan
Sales Strategy
Funding Request
Financial Projection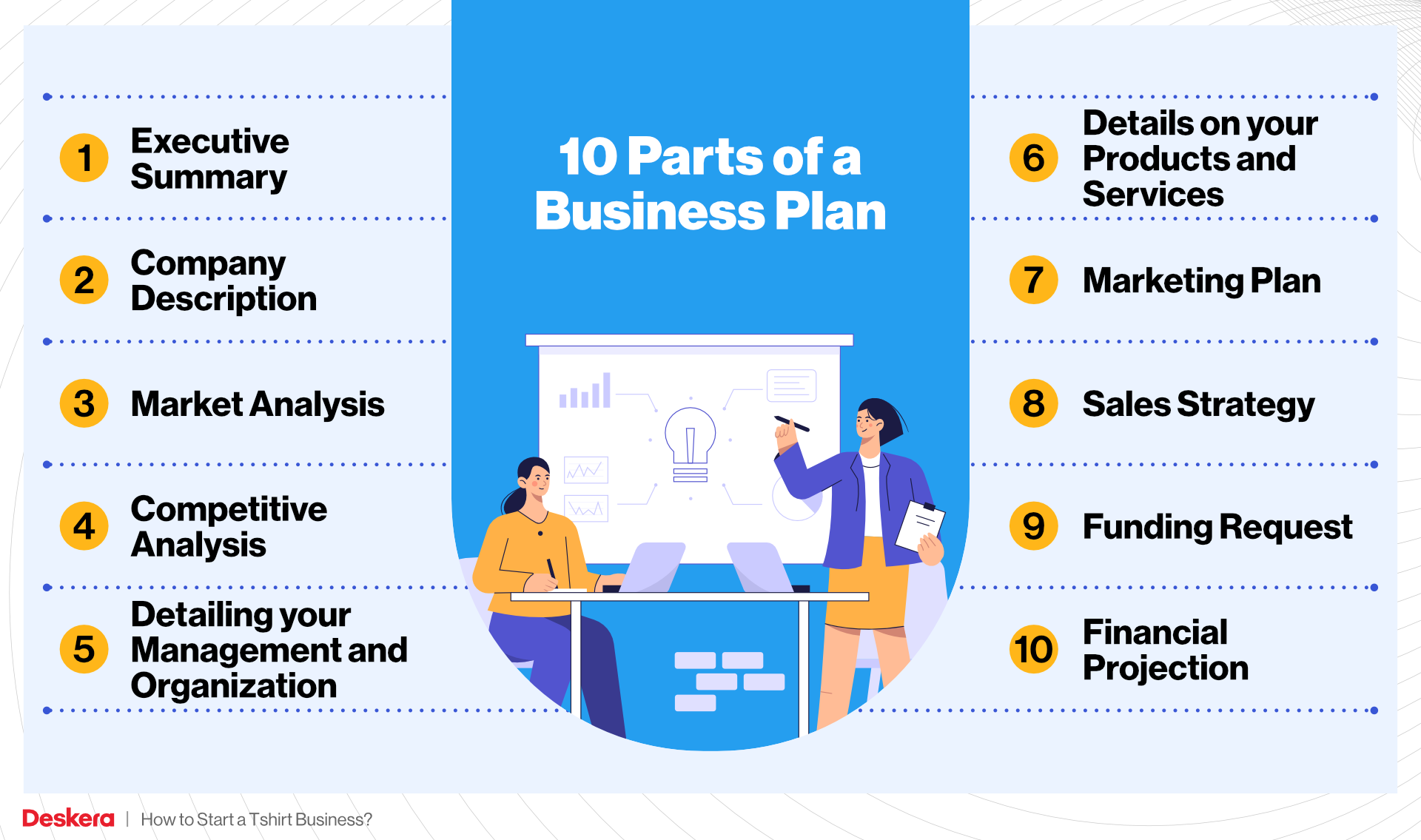 After your business plan, to contact your potential customers, you should design a business proposal that focuses on solving the prospective client's problems. Business proposal's key elements are:
Products/Services
Benefits
Company Information
Pricing Information and Structure.
Hence, a business proposal is a time-sensitive, internal document with a limited scope. It is aimed at convincing the potential customer to accept your products/services or to let you use theirs.
The 10 steps to writing a better business proposal are:
Title Page
Table of Contents
Executive Summary
Stating the Client's Problem/Need
Propose a Solution
Share your Qualifications
Give Pricing Options
Terms and Conditions
Include a Space for Signatures to Document Agreement
Clear, Thoughtful and Effective Tone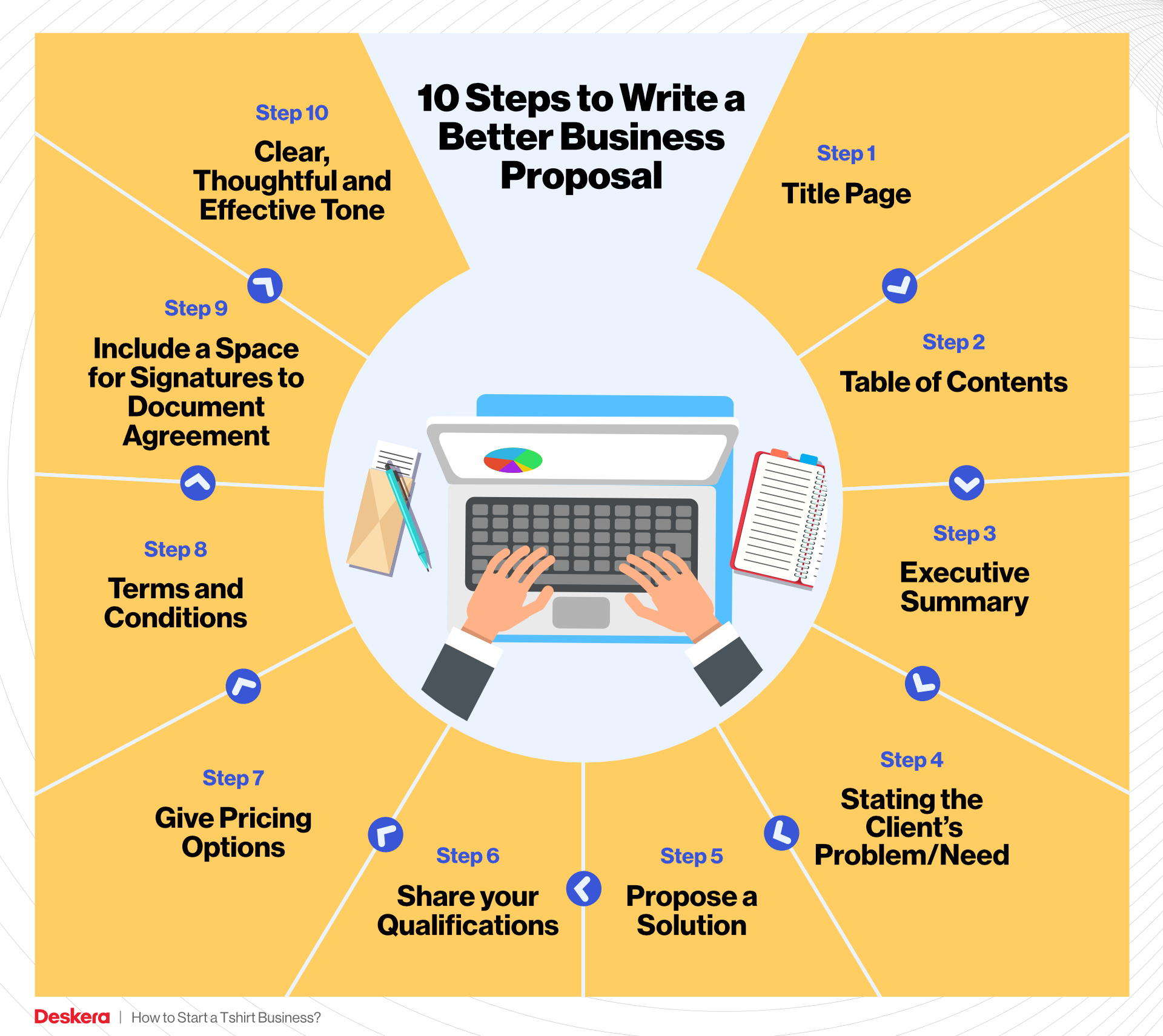 Registering Your T-shirt Business
Once you have decided the name for your t-shirt business, its business structure and have obtained the necessary licenses and permits, it is time to register your business.
Registering your business will make it a legal entity in the eyes of the law and government and give you the applicable benefits of the same. If needed, you will also have to apply for a sales tax permit.
Registering your t-shirt business, trademarking and licensing your designs will ensure that other entities do not make a profit off your name or brand image or designs.
Registering your t-shirt business before it starts is important for your business and its long term well-being.
Select Materials, a Printer/Designer and a Manufacturer
Once you have decided your niche and made your business plan, the next step to start your t-shirt business is to select materials for your t-shirts that match your quality standards. This should be followed by choosing your printer/designer if you have opted for keeping an inventory and starting your own base operations.
If your t-shirt business is more of a bulk order based, than customized based, then you will also have to choose your manufacturer based on his work and how well is he able to understand your t-shirt business and the values that it stands for.
These decisions should be completely based on what your potential customers are looking for. By offering them what they need, you will be increasing your sales and therefore account receivables by your t-shirt business.
Based on the costs incurred at production levels, and the quality you offer to your customers, it will determine how much profit your t-shirt business is going to earn. It will also be a determinant of whether this profit would be long-term or short-term. As a business owner, your goal should also be on long-term profits and your strategies should be decided accordingly.
Price Your T-shirts
After you have chosen the materials, designer and manufacturer of your t-shirts and finalized on designs you want to start your t-shirt business with, your next step is to price your t-shirts. In the previous stage, you would have checked different t-shirt creation options and chose the one which suits your price.
Your upfront cost would depend on the size and number of colours for your t-shirt, colours of the design, type of printing you choose and the quality of t-shirts you select. This would then determine how much profit margin would be kept and therefore what would be your selling price.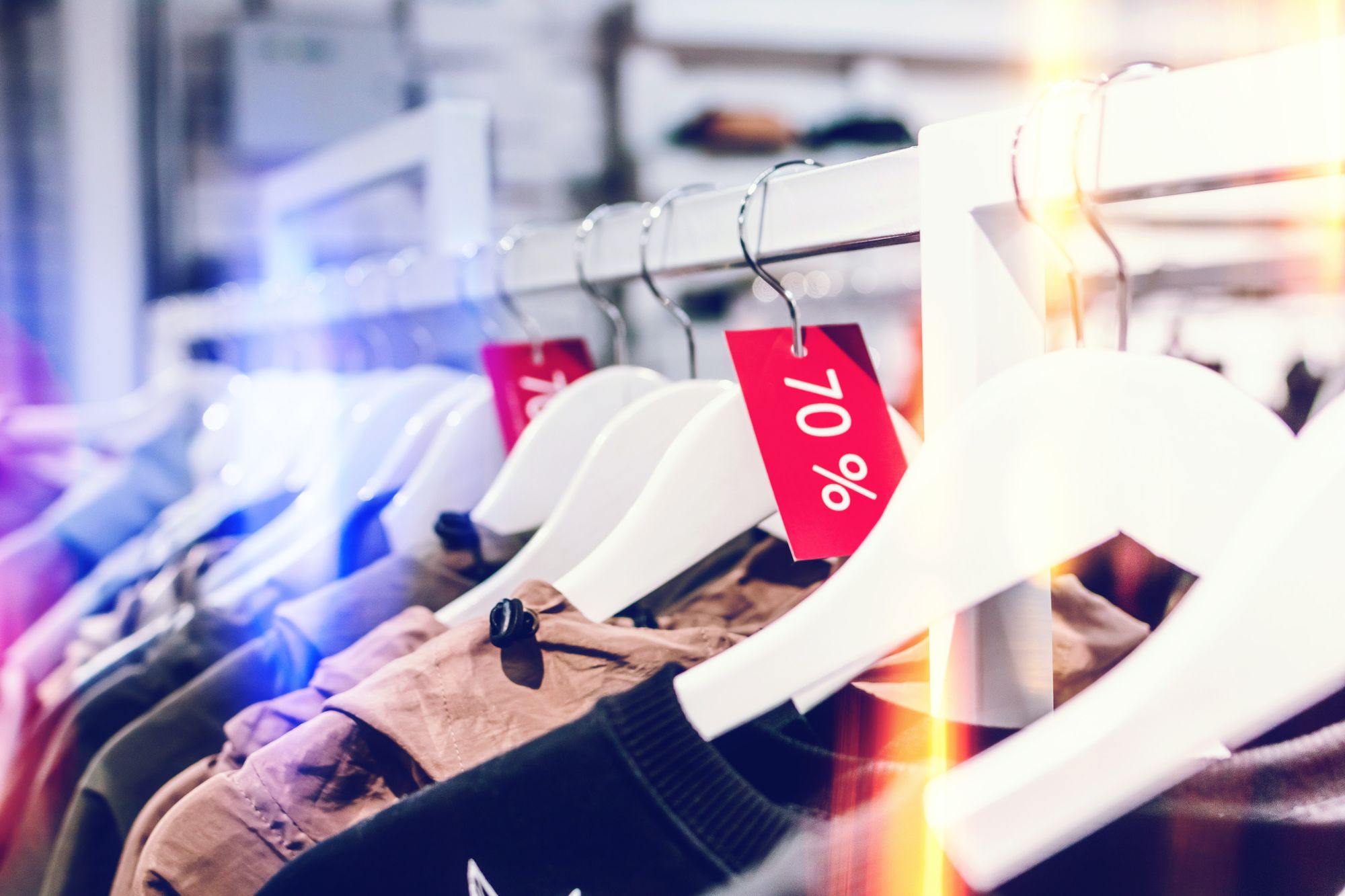 While pricing your t-shirts, you can also finalize on offers and discount coupons that you can give to your first customers, to your returning customers or to encourage those customers who have abandoned their carts. This would become marketing as well as a sales strategy that your t-shirt business should incorporate.
One thing that needs to be taken care of when you start your t-shirt business and price your t-shirts is that the prices should be relevant to your target market. Through your market and competitors' research, you would have an idea of the demographic trends of your target market.
These trends will tell you what price your potential customers are ready to pay. Keeping this in mind while pricing your t-shirts will ensure that you do not end up with low sales and unsold inventory.
Market Your T-shirts
In today's world, there are several avenues for marketing your t-shirts for your t-shirt business. However, it is social media marketing that takes precedence in reaching your target market at a go and continuously.
Having your t-shirt business's page on social apps like Instagram, Pinterest, Facebook and LinkedIn will get you in touch with your potential customers. It will bring a wide range of exposure to your business. It will also facilitate social selling of your t-shirt business.
Your page would also facilitate engagement with your customers such that the customer feedback received through it can be used to improve your product/services and therefore customer experience. Your page would also give a space for the voice of the customer which is essential for your customers to feel connected with your business and for you to understand them.
Additionally, your social media page would lead to brand awareness of your t-shirt business by constantly representing your brand, its values and its vision. This is done through your products, services and the marketing campaigns undertaken by you.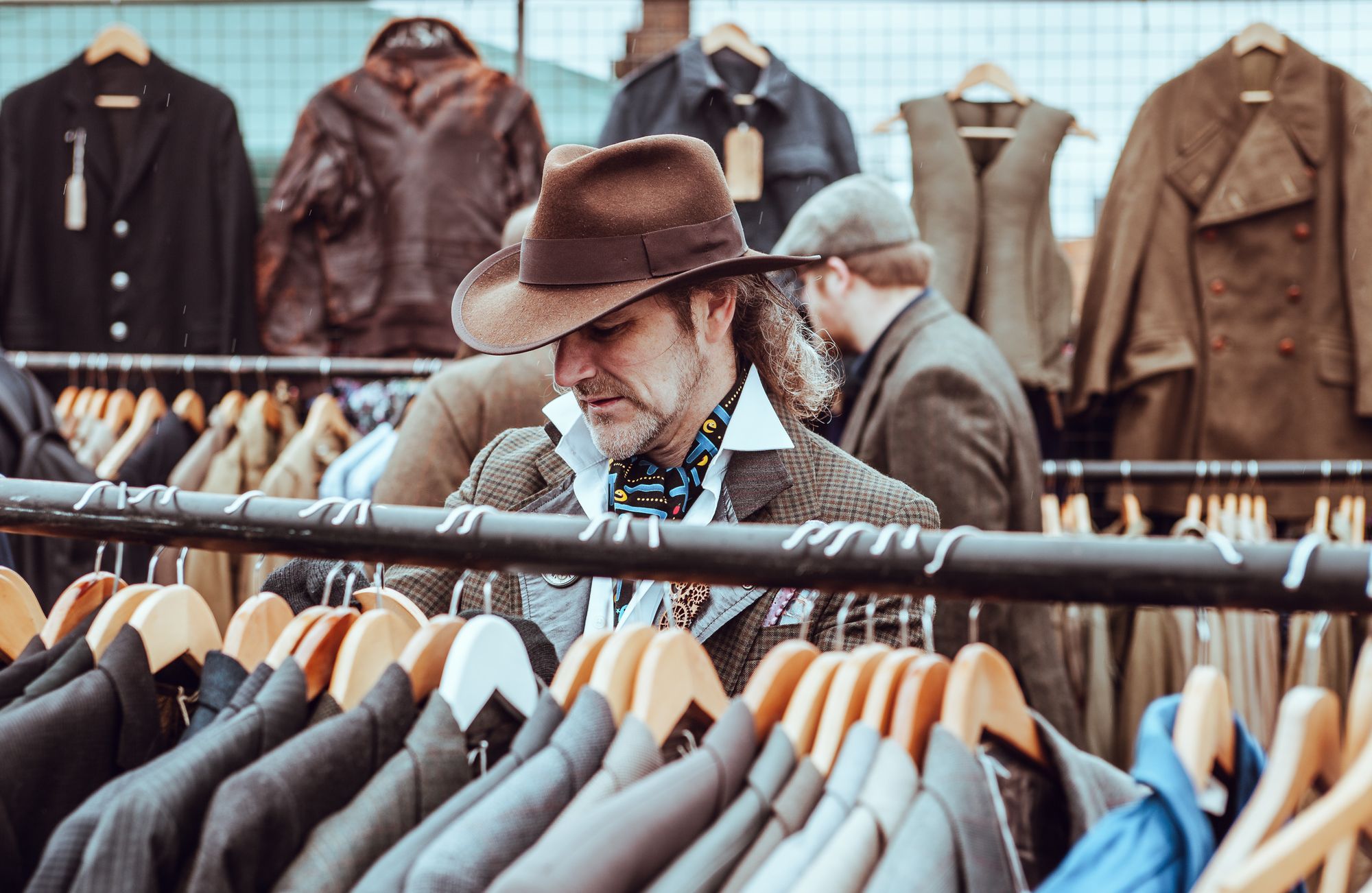 Along with your social media page, your website would also be a representation of your brand and your t-shirt business. A website is often the first site that your potential customers would see. Hence, designing it in a manner that is visually appealing, minimal and highlights your products is important to leave a positive first impression in their eyes.
You can even start your blog on topics that are related to the t-shirt industry. The blogs can be on topics like, "how to style your t-shirts for a casual date?" "top 10 minimal graphic t-shirt designs" and so on. Such blogs would help in increasing your presence on the internet. They should be anchor-linked with your website and should be SEO rich. This would help in improving your ranking on the search engine results pages.
You can also resort to email marketing once you have the contact details of your customers. Email marketing is a follow-up marketing strategy that can lead to high conversion rates from leads to sales.
Email marketing funnel can be automated through your CRM system. Through email marketing, you can update your customers on what's new with your t-shirt business, what offers are you offering and even how their support and loyalty has helped your t-shirt business to thrive.
Marketing of your t-shirt business can also be done through online marketplaces like Etsy and even at face-to-face events like craft fairs, trade shows and local bazaars. Additionally, influencers can also become part of your marketing campaigns.
Marketing thus should be done in a manner that accommodates communication with your customers and makes them well represented and heard. Your marketing strategies should also directly represent your brand. Marketing done well will lead to a perfect match of your t-shirt business with your customers. It will also lead to building the trust and loyalty of your customers with you.
Managing Your Finances
To start your t-shirt business, you should have a clear idea of the funds that would be needed and how much you have. This would lead to you understanding whether you would need external funding help or not.
Managing your finances will also involve you forecasting the operating expenses you would incur, operating incomes you will get and the expected cash flow statement.
For your business to succeed sustainably, it is important to manage your finances such that it tracks your account payables and account receivables in real-time. Finance management also involves invoice management system and sending out reminders if your invoice has not been paid for yet.
Your t-shirt business should have a system in place that has all your financial statements like profit and loss statements, income statements and balance sheets along with their real-time analysis. Such a system should also be able to calculate your tax payables.
Deskera is one such cloud system that can manage your finances on one platform, which would be accessible from everywhere. It will give real-time insights and analysis, based on which you can make your decisions as well.
Deskera also offers customization of the sales pipeline while also having a help desk feature for your t-shirt business. In addition to this, Deskera books and Deskera CRM would also make managing your business activities and finances faster, easier and more efficient.
However, along with having a system to manage your finances, it is vital for you to be well versed with bookkeeping basics, accounting for small businesses, accounting tips to save you money and how you can improve your cash flow.
Tracking your Key Performance Indicators
Key performance indicators, also known as KPIs are those measurable values that show how well your t-shirt business is doing. It is a measure of the goals achieved and those yet to be achieved.
KPIs also highlight the strengths and weaknesses of your t-shirt business, considering which you can develop relevant strategies to make your strengths stronger and your weaknesses weaker.
To get a proper measure of business performance, KPIs are used at several levels of functioning. On starting your t-shirt business, you should start with tracking the important start-up KPIs and then as you progress further, move towards other KPIs. Oftentimes, the KPIs remain the same, just their measurement and your expectations change as your business progresses.
Tracking KPIs will hence ensure that your business can use opportunities in its favour, be prepared for threats and be successful all in all.

How can Deskera Help You in Starting Your T-shirt Business?
Deskera is an all-in-one business software that is capable of managing your finances as well as other business functions like customer support, employee payroll, leave management, marketing and sending out reminders.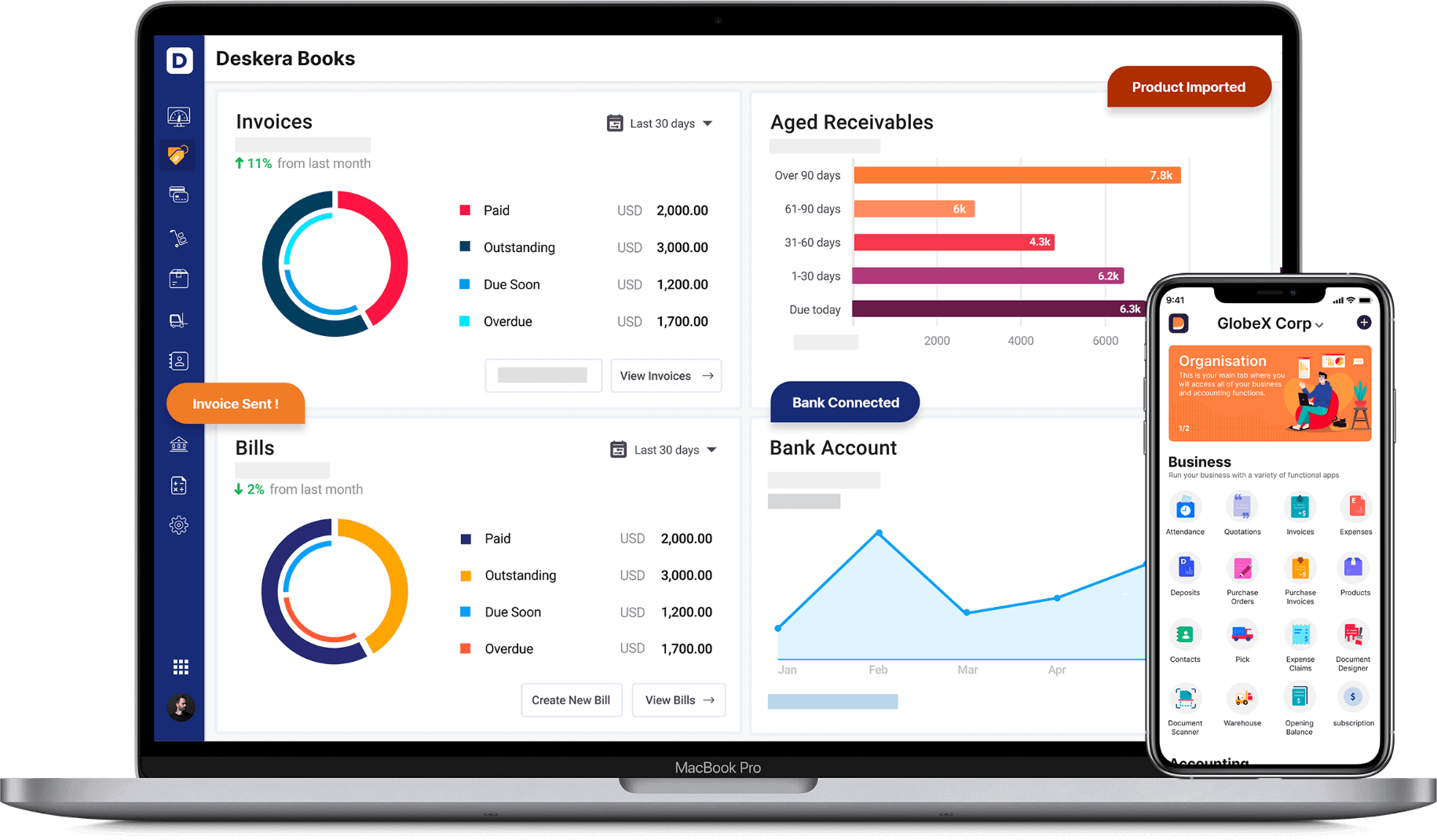 It also has an advanced inventory management system that can keep a track of the multiple warehouses, stock transfers and adjustments and bills of materials to mention a few functions.

Deskera also gives analysis and insights across all these business activities' data. This help makes quick decisions, foreseeing the future of your t-shirt business and be prepared for rocky times ahead.
Deskera Books
Get your t-shirt business accounting done in real-time
This system also ensures timely deliveries to your customers by keeping real-time track of your inventory, reminding you of the activities that need to be done and also sending out invoices on time.
It plays a vital role in digitizing customer service and keeping track of customer service metrics. Together, all of this will improve customer satisfaction and experience and therefore improve customer retention as well as encourage returning customers.

It will also increase return on investment, revenue earned by your t-shirt business, profit margin and reduce the losses and penalties incurred. By being affiliated with various banks and payment options, Deskera books will also make it easier for your customers to make your payment which will hence improve your cash flow balance. A positive cash flow will lead to further growth and development of your business which would yield benefits in the long run.

Deskera books will also assist you to pick pack ship your orders as well as track your drop shipped orders. Further on, Deskera CRM will help customer relationship management activities like contact and deal management, sales pipeline, email marketing campaigns and customer tickets.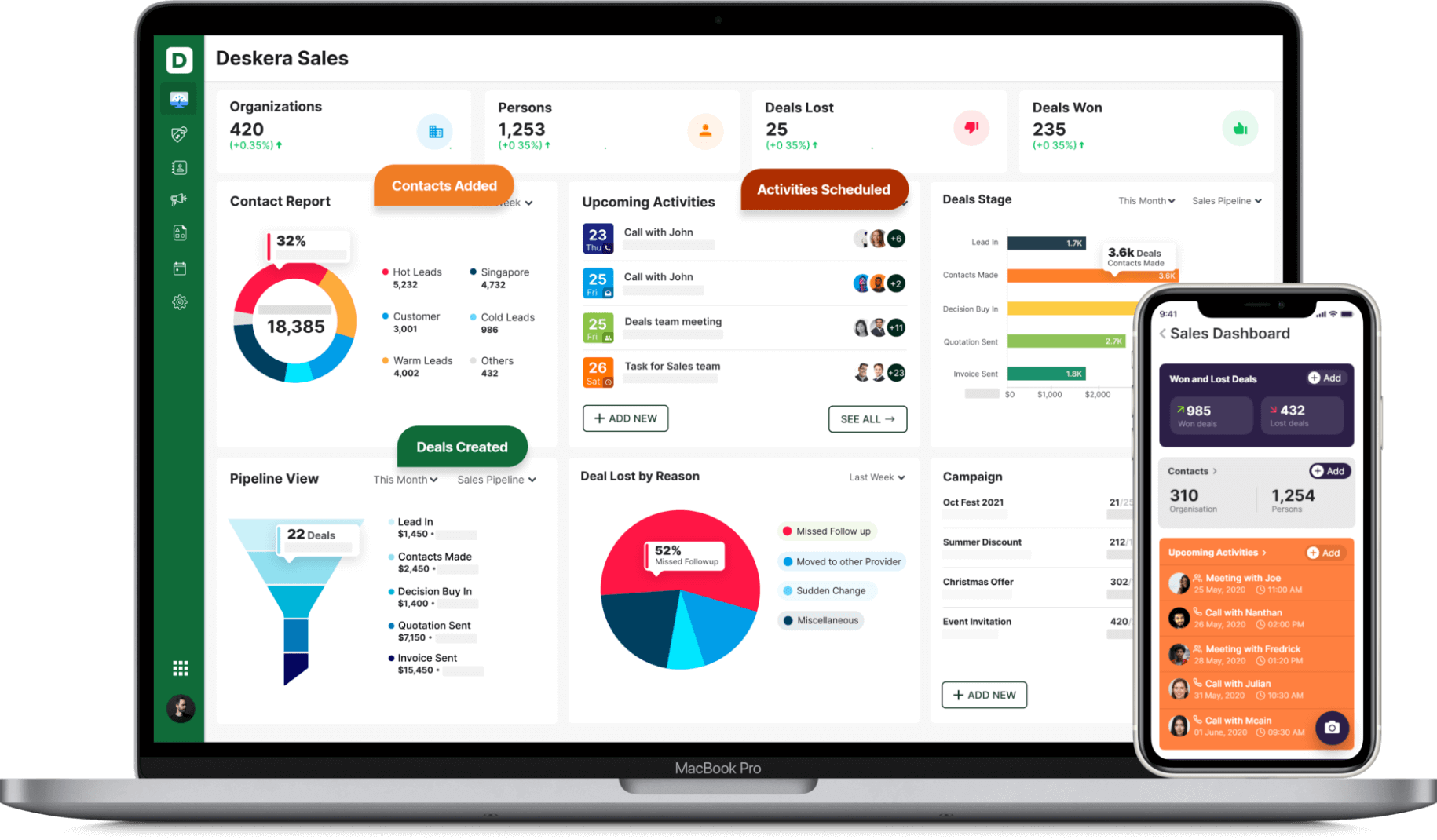 Deskera will hence be that best friend to your t-shirt business which will lay down the steps for you to grow bigger and reach higher.
Key Takeaways
The T-shirt industry though is investment friendly, it is one of the most competitive and fast-moving industries. To succeed sustainably in such an industry, your t-shirt business has to be the best at everything it does. The steps that your t-shirt business needs to keep in mind during the start as well as when your business has already been established and is running are:
Find Your Niche
Design
Quality
Brand
Inventory
Plan Your Business
Registering Your T-shirt Business
Select Materials, a Printer/Designer and a Manufacturer
Price Your T-shirts
Market Your T-shirts
Managing Your Finances
Tracking Your Key Performance Indicators
Follow these steps/tips and make your dream of starting a t-shirt business a reality!
Related Articles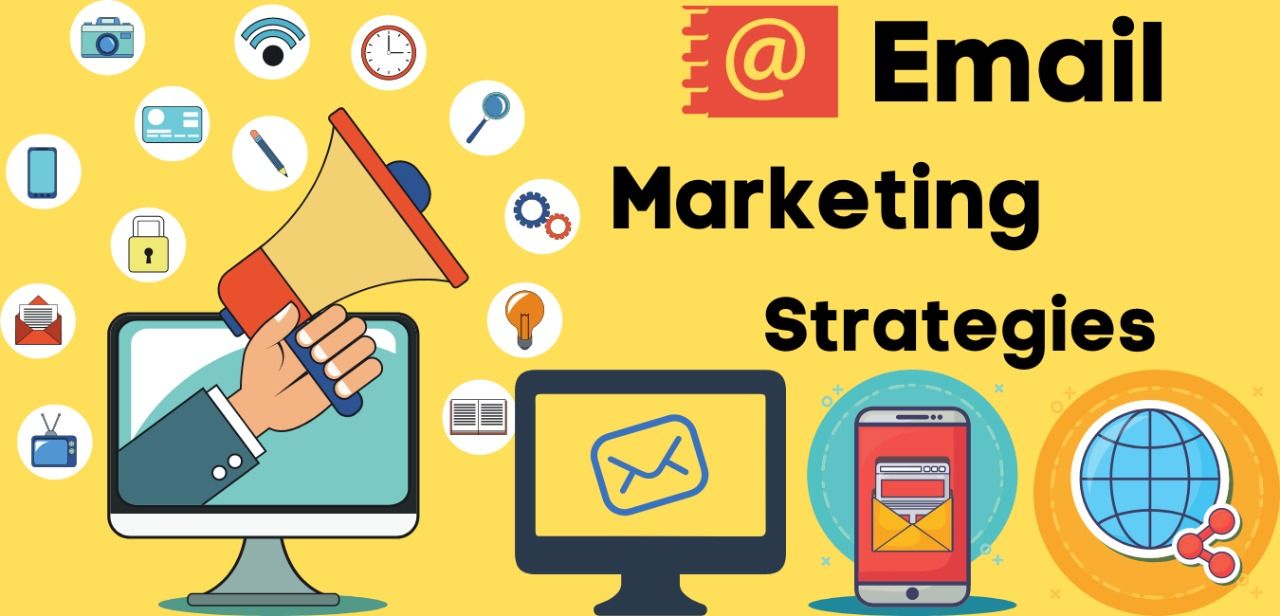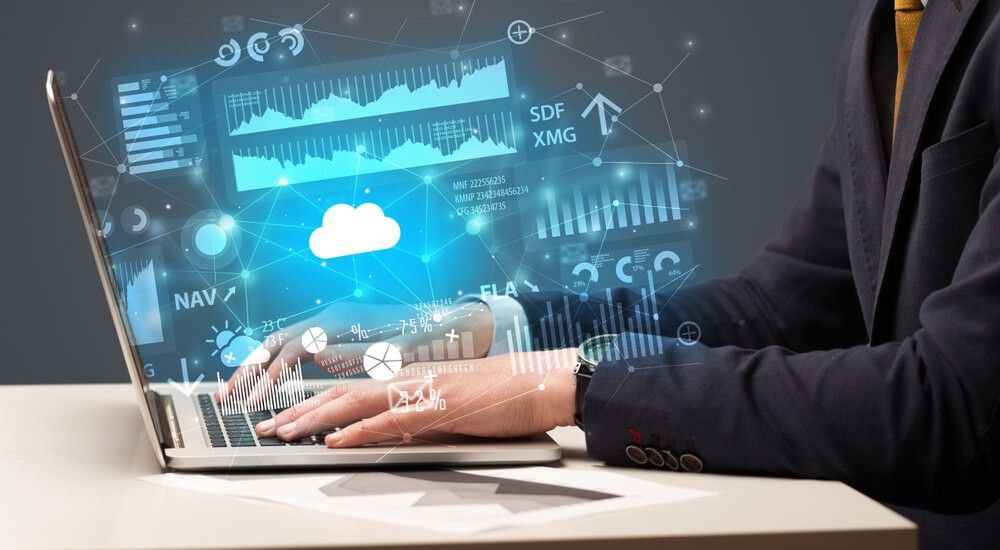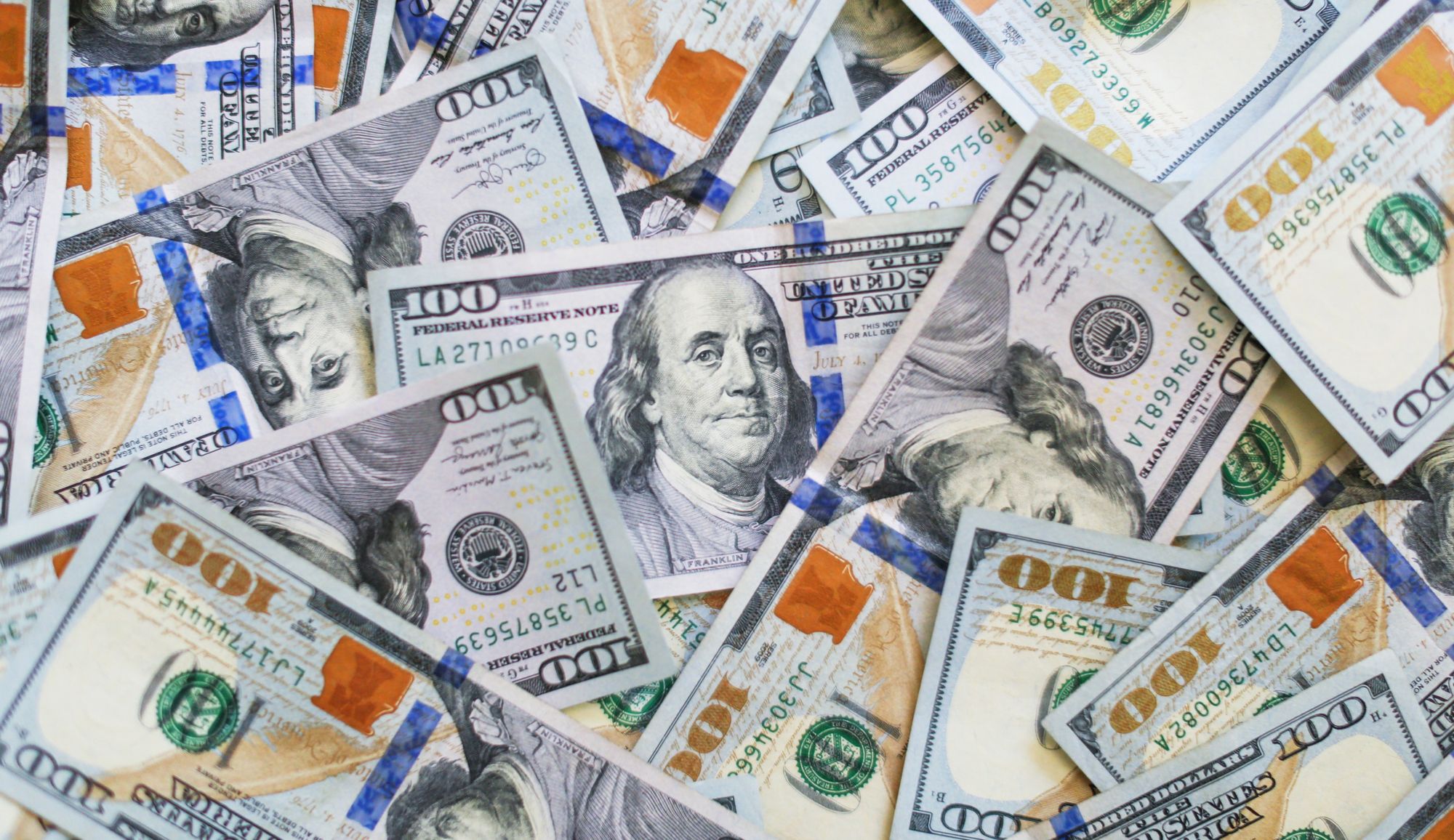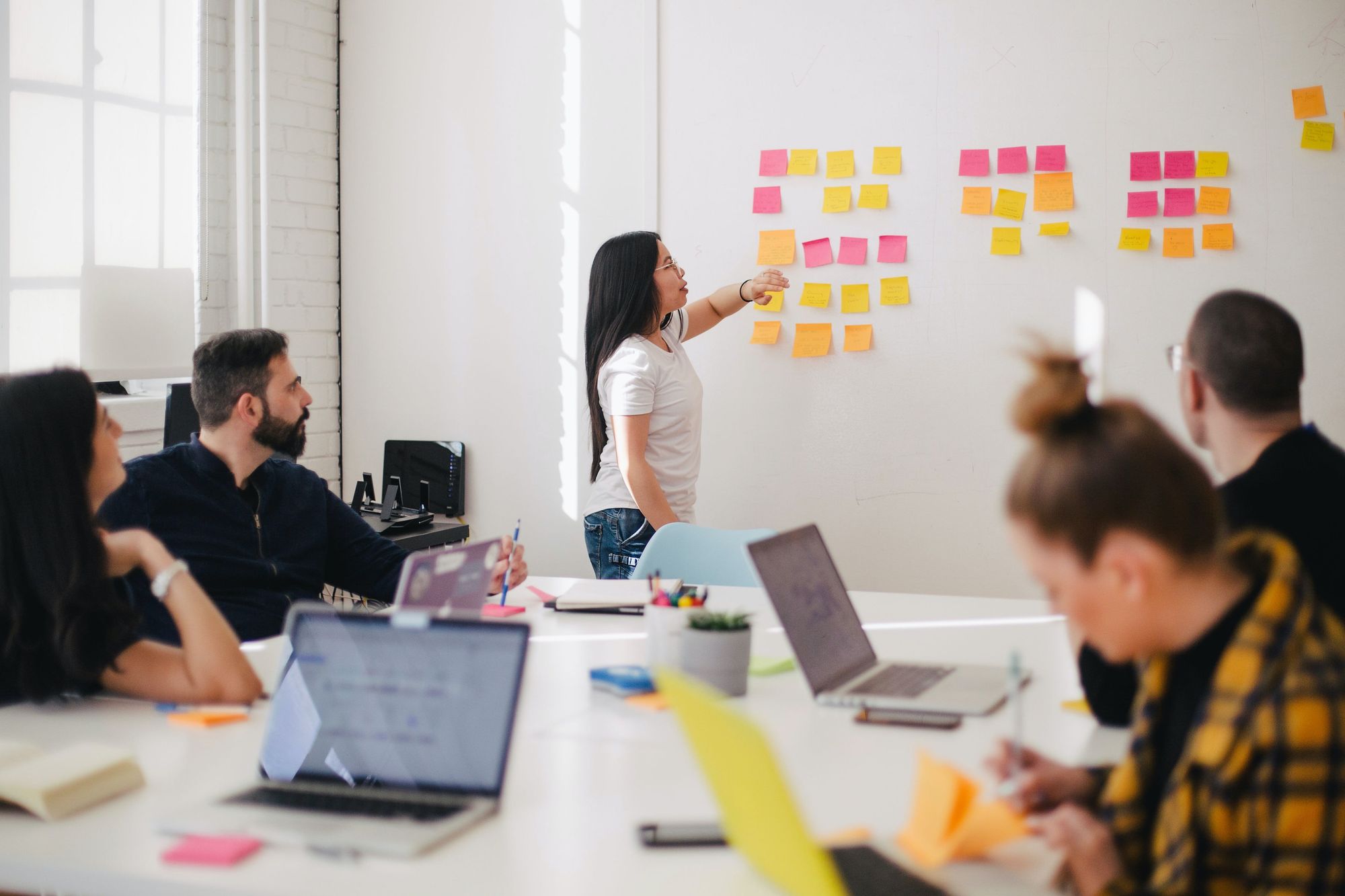 ---
---