Whether you're looking to grow your existing business, or just starting up, it's essential to be able to market your product or service.

But where do you even start?

In 2021, there are hundreds of marketing tactics and channels you can use, so it's very easy to get overwhelmed.

Luckily, to help you with your small business marketing journey, we put together this guide!

Read on to learn:

How to Get Started With Small Business Marketing
#1 - Targeting
Before you can just kick-start your marketing, you need to figure out who your customer base is.

In marketing, we call this targeting. When you target, you narrow down the focus of your marketing efforts to one group of people with similar characteristics.

So why should you target, and whom?

Ever heard that expression "A friend to everyone is a friend to no one"?

The same thing holds when you're trying to market your business.

If a product appeals to everyone, it appeals to no one. Which means you need to pick a potential customer base to speak to.

You can determine who that target audience is by examining what makes your business different from your competitors (this is called the competitive advantage). Then, think about who benefits the most from this competitive advantage.

That's your target market.

For example, Starbucks' competitive advantages are the specialty drinks and the upscale price of their coffee. Who would pay an upscale price for specialty drinks?

Certainly not aunt Jude who lives on a nearby farm. But maybe middle class & upper-middle-class millennials living in the city would.

Now think about what your competitive advantage is, and figure out who that appeals to.

...And that's your target audience!
#2 - Positioning
So now that you have selected your target market, you need to position your business.

This means you create a value proposition for your customers.

A value proposition is a statement that shows your customers how you help them achieve a goal or fulfill a need better than your competitors.

The easiest way to do that is by filling in the blanks below:

Our [product or service] help(s) [target group] who want [what your product/service helps with] by [negative verb, e.g. eliminating, avoiding] [a customer pain] and [positive verb, e.g. increasing, improving] [a customer gain], unlike [competing value proposition]

For example, let's say that you have started selling organic homemade laundry detergent. Here's what your value proposition would look like following the formula above:

Our organic homemade laundry detergent helps people with sensitive skin who want cleaner clothes by eliminating difficult stains with zero allergic reactions at an affordable price, unlike more expensive laundry detergents that can cause unwanted rashes.

Pro Tip
If you have more than one product/service, you need to find the target group and value proposition for each of them. You don't want them to eat out each other's profits.
#3 - Create Your Brand Identity
With your value proposition at hand, you should have a good idea of who your product or service appeals to and what exactly you're offering them.

With that in mind, you should now create your brand identity. This is all about how you present your business to the world.

Think of your business as a person. A person's identity would be what she wears, how she communicates, and her overall personality.

Translated into your business, you can create your brand identity by:

Determining your brand's personality
Choosing colors and fonts
Creating a logo
Establishing a tone of voice

Let's look at all of these separately.
How to Determine Your Brand's Personality
We know what you're thinking...how can a brand have a personality?

Maybe this might help:

Apple is innovative, minimalistic, all about lifestyle, passion, hopes, and dreams. It's like a cool younger brother.

Microsoft is a reliable, intelligent, competent, and successful father.

Now, who, or what is your business?

The easiest way to determine that is by choosing one of the brand archetypes. In that case, Apple would be the outlaw creator, and Microsoft would be the hero ruler.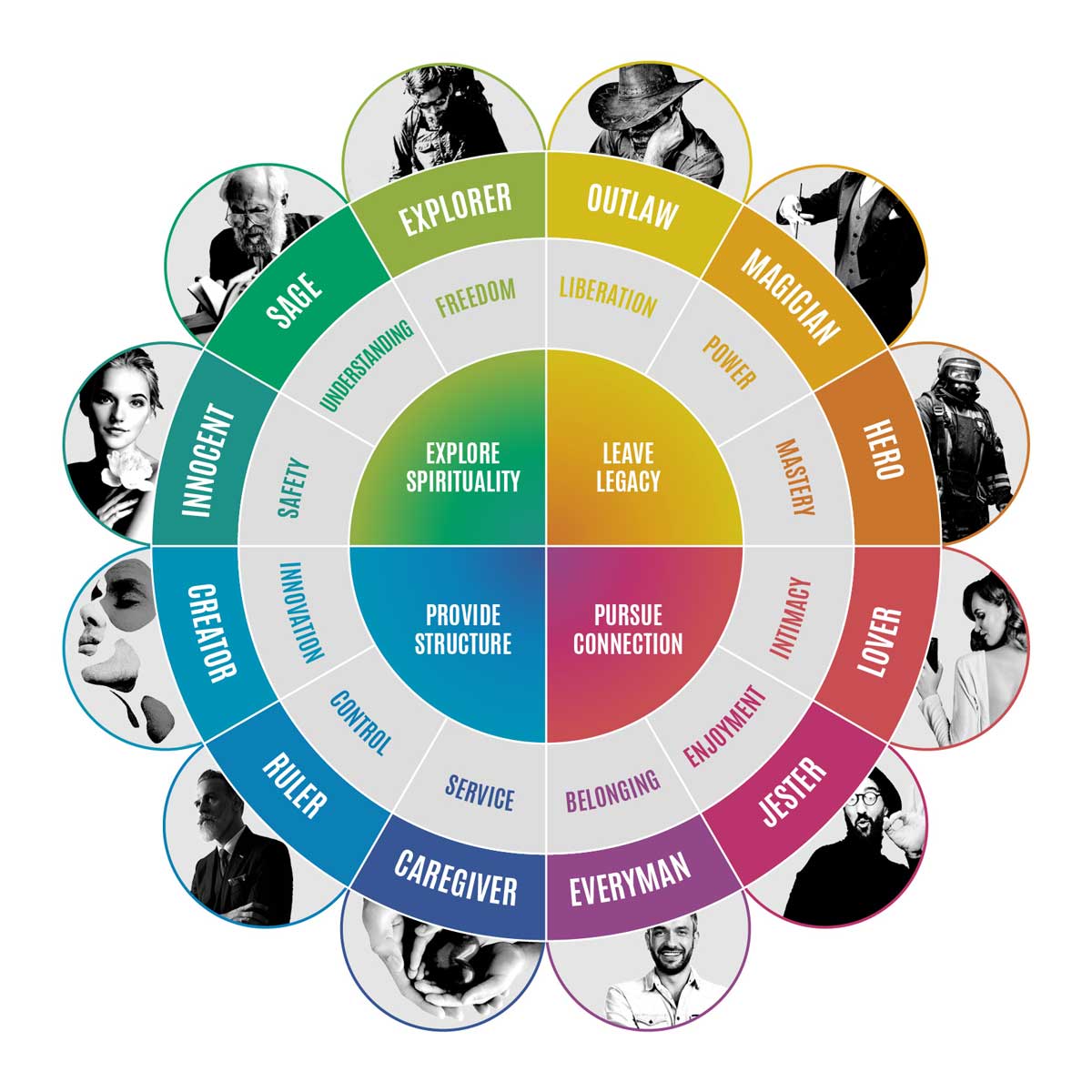 Which archetype fits best with your business?

Take a look at the options in the brand archetype wheel and pick one or two that best resonate with your offering and your target group.
How to choose colors for your brand
Your brand archetype can be the foundation of your visual identity.

There's a reason why Facebook's color is blue and Tinder's is pink. Different colors express different messages.

If the goal of your business is to provide structure, pick blue.
If the goal of your business is to explore education and spirituality, pick green.
If the goal of your business is to leave a legacy, pick a yellow/earthy tone.
If the goal of your business is to create a connection, pick pink/red.

So, for example, if your business is about teaching small business accounting, you'd go for blue & green or blue & yellow.

The softer the colors, the more approachable and friendly you seem. The more defined, the more you establish authority.

Don't pick more than 2-3 colors, though, or else your potential customers can get confused. Be bold and consistent.
How to choose fonts for your brand
There are five main types of fonts out there:

Serifs - e.g. Tiffany & Co.
Sans Serif - e.g. Google
Decorative -- e.g. Disney
Script - e.g. Coca Cola
Typography

Depending on your brand personality, you want to choose two main fonts: a Serif/Decorative/Script for your logo and main titles, and a regular Sans Serif for your usual text.

If you want to learn the basics, check out this article about font pairing.

If you want to go with your gut feeling and pick whatever looks best, DaFont has thousands of fonts you can pick from.
How to create a logo for your business
You have your fonts & colors, it's time to mix and match and create the perfect logo for your business. The logo is your most distinctive visual identity and you must get it right the first time.

There are two ways you can go about creating your logo:

Reach out to professionals on Fiverr or local artists.

We always recommend hiring an artist or graphic designer that specializes in logo design to create the logo for you. You want your visual identity to be distinctive and unique.

But if you're working with a limited budget, Canva and other similar tools can be very helpful.
How to establish communication guidelines for your business
Before you start posting anything to advertise your business, set some ground rules for how you communicate.

This is called a tone of voice and can be based on your brand archetype.

Are you fun, friendly, and approachable? Or are you professional and authoritative?

Despite your brand personality, we would always suggest going for a tone that's more fun and friendly.

People want to connect to brands. Especially because you're a small business, going all out on authority might rub some potential customers off the wrong way.

Use humor, emojis (if you see appropriate), and simple terms to communicate your value.
#4 - Register a domain
This is a no-brainer. Nowadays, if you don't show up on the internet, you don't exist at all.

First, purchase a domain from a website like GoDaddy or Namesilo. We'd recommend one of the following domain name extensions:

In 2021, most .com domains are already taken, so feel free to experiment with the rest of them.

Second, find a company that will do your web hosting. This is where you will register your domain.

Some of our favorites include:

#5 - Build a website
Fortunately, we're past the times when you needed coding skills to create a website. There are tons of accessible, coding-free options out there.

So, if you don't want to code your website, you can just pick from these no-code site builders:

We recommend going for WordPress, as it comes with a ton of plugins that can make it significantly easier to manage your website. There's a plugin, for example, to speed up your website, a plugin to help convert traffic better, and more.

To make the website dev process easier, we also recommend using the Elementor plugin for WordPress. It allows you to create professional websites with a drag & drop interface. Additionally, considering positive website hosting reviews can help you make an informed decision on selecting the most suitable hosting provider.

Pro tip
Want to make your website look better? Grab some professional stock photos from websites like Shutterstock or Unsplash.
#6 - Create social media accounts
It can be awkward at first to operate on social media as a business. You don't quite know what to say, what content to post, or if you should be in social media at all.

But trust us, this is also a no-brainer. Your business needs to be out there in all the channels your customers hang out in.

Based on your brand archetype, this is where you show your company's personality.

Make sure you're registered as a business account in all social media. You get company perks, like putting in your contact details, advertising your products, and getting analytics from your viewers.

Pro Tip
Keep in mind, though, that not every social media channel is for every business.
For example, if you're a social media marketing agency, you have to have an Instagram profile.
Boutique accounting firm? Just a Facebook profile is good enough.
#7 - Create a company blog
A company blog? Does anyone even read those?

Yep!

72% of marketers say that content marketing increases engagement.

And yep - content marketing lives up to the hype. Here are several ways you can use your company blog to get new customers:

Announce giveaways on your blog and repost it on your social media
Keep your customers up to date about company news, working hours/days, etc.
Use SEO to rank for keywords customers use to look for your business. For example, you could write an article on "best coffee shops in [location]," get it to rank on Google, and use it to promote your cafe.
If you're a service business, you can create articles that show your expertise in your field, and promote it to your customers. This'll convince them that you really know your stuff, and make it easier to close them.
#8 - Small Business Marketing Cheat Sheet
So, to recap what we've covered so far, here's what you need to do to get started with marketing your small business:

Figure out your target market and competitive advantage. Narrow down your audience.
Position yourself by creating a value proposition.
Determine your brand personality according to the different archetypes.
Choose your visual identity (colors, fonts, logo).
Establish communication guidelines and a tone of voice.
Buy and register a domain.
Build a website.
Create social media accounts.
Create a company blog.

Now that we've covered the basics, let's talk about some practical small business marketing ideas!
75+ Small Business Marketing Ideas
Looking for marketing ideas for a specific channel? Feel free to skip ahead:

Marketing Ideas For Your Website
Marketing Ideas For Your Social Media
Marketing Ideas For Online Advertisements
Marketing Ideas For Your Product
Traditional Marketing Ideas For Small Business
Marketing Ideas For Events
Marketing Ideas For Your Blog
Marketing Ideas For Increasing Customer Loyalty
Marketing Ideas to Understand Your Customers Better

8 Marketing Ideas For Your Website
Your website is arguably one of the most important marketing tools you have. Here are some ideas for how to spice it up.
#1 - Insert a map with your location
If you have a physical space, make sure customers can find you easily through your website. Insert a Google Map or any location plugin with your address.

This is especially important if you offer a service that should be attended to in person, such as:

Hair salon
Coffee shop
Restaurant
Convenience store

If your business is online, you can still put in your location in your website footer. Check with your state regulations if you are required to publish your company address on your webpage (Yes, that's a thing).
#2 - Make it easy to contact you
You want to make it as easy as possible for your customers to contact you through the website.

Even if the website isn't your main source of leads, it's still helpful if customers can contact you for any type of feedback.

Here are several ways to make it easy for your customers to get in touch with you:

Include a link to your Facebook profile on your website.
Have a "contact us" page, and include it in your website nav bar.
In the contact us page, include several ways to contact you - email, phone number, or Facebook page.
#3 - Create website pop-ups
Have a cool offer? Want your customers to subscribe to something? Simply want to call their attention to offer a discount?

Create a pop-up on your website. You can use them to achieve ANY marketing goal.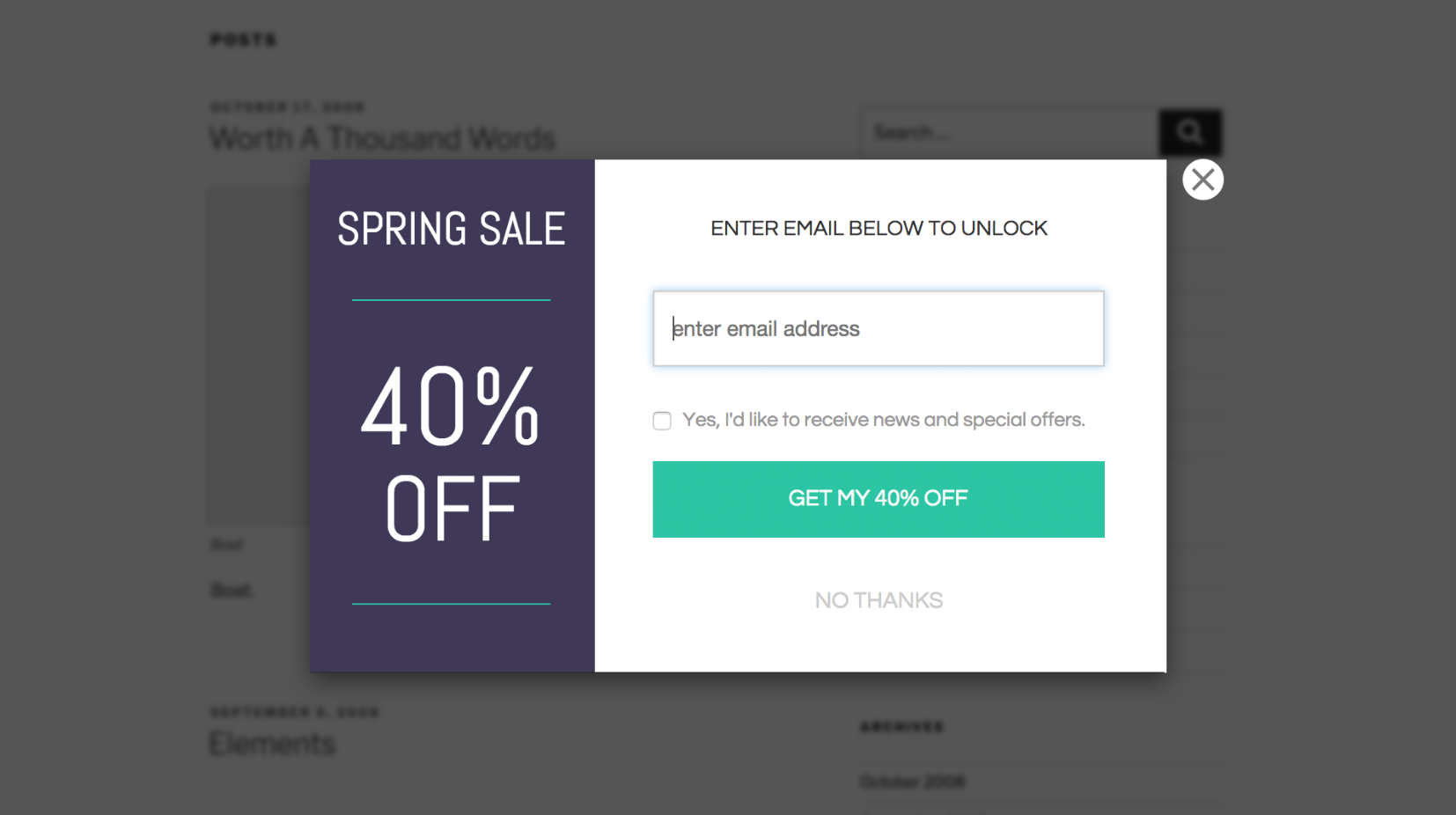 Usually, though, pop-ups are used to:

Get your customers to subscribe to your newsletter
Offer a discount on a specific product or line of products
Upsell different products or services

If you want to start using pop-ups for your website, you can use the following tools:

#4 - Include customer testimonials
This one's simple: people trust other people.

There's nothing that adds more credibility to your offering than a positive customer testimonial.

In any testimonial, make sure to include:

Picture of the customer (if possible)
Quote or review
Name

Customer testimonials are especially relevant if you're a B2B company (a company that sells to other businesses). If that's the case, you can also mention the company your customers work for and their job title.

#6 - Start using Google Analytics
By integrating Google Analytics with your website, you're able to track lots of important metrics about your customers, including:

Demographics, interests, location, and behavior of who's viewing your website.
Where your traffic is coming from
How are your website, landing pages, and content performing

You can get reports fast and also set up goals for any of your analytics. This allows you to make data-backed, informed decisions surrounding your website and offers.
#7 - Optimize your website for SEO
Ever wonder how or why the first results in Google show up first?

It's done through SEO.

Search Engine Optimization, or SEO, is the process of increasing the quantity and quality of your website traffic through organic search results.

Or, to put it simply, it's the process of optimizing your website technicalities and content so that you rank favorably in Google.

There's a lot that goes into SEO, but you can read the basics here:

#8 - Update your website
You need to consistently take care of your website. This means not only tracking its traffic but also making sure that the information presented is updated.

Have a new product? Adding a new section to the menu? Moved locations?

Mention that on your website ASAP - You don't want to mislead or disappoint your potential customers.
15 Marketing Ideas For Your Social Media
Social media is a great way to connect with your followers and potential customers. Great social media profiles can create buzz and word of mouth.

We'll show you 12 ways you can create engaging content that speaks to your customers.
#1 - Know what to post where
Here are the social media you definitely should be present on and a bit of advice on what gets the most buzz:

Facebook - All small businesses should be on Facebook. You can use Facebook to communicate with your fans, and share promotions or deals.
Twitter - Twitter is also a must for small businesses. It's the best way to engage with your customers online one-to-one.
Instagram - Instagram is mostly for companies that rely on nice imagery and visual guides to sell their products. Think, fitness brands, restaurants, etc.
LinkedIn - Most relevant if you're a B2B company. You can use it to connect to other company point-of-contacts and pitch them your products. Alternatively, you can use LI to source talent.
YouTube - A video platform for all businesses. Post your ads and company videos.

Optional:
Pinterest - If you're an online business in a collage-inspired industry like cooking, events, or decorations, you might consider Pinterest.
TikTok - Targeting GenZ-ers? They all hang out on TikTok. Don't go all *business* on this social media site, though. Use the filters and hop on the trends.
#2 - Use hashtags
When posting on social media, make sure to use the right hashtags.

Pick hashtags that are relevant to your business but are also not super generic. They should have enough popularity to justify using the hashtag, though.

Something like #coffeelover instead of #coffee, #fun, or #jacobjusthadhisfirstcoffee.

You can also create a hashtag that's just unique to you. Do you have a tagline or catchy, unique phrase in your business? You can use that as a unique trademark in all your posts.
#3 - Keep it real and human
Nobody likes brands being all brand-like on social media. People are on social media to keep up with their friends and family. They don't want to see Delta Airlines responding to yet another fed up customer.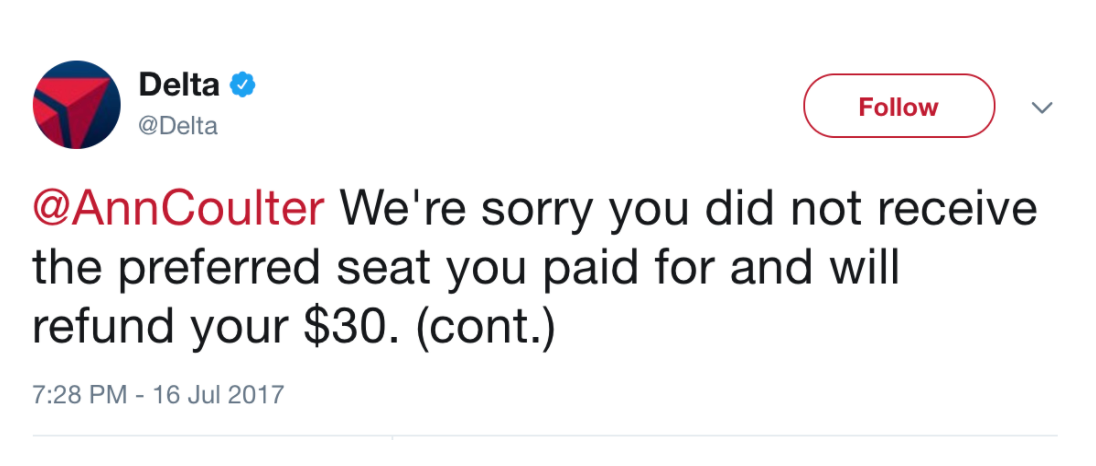 Brands have quickly noticed the type of communication customers want and have kept up. Wendy's, for example, was one of the first pioneers of human-like brand communications on Twitter.

We're not saying you should roast your customers or other companies in the hopes of getting internet "clout". But talking to your customers in a friendly, casual tone, is always a winner.

After all, there is a human running these social media accounts. And audiences are striving for authenticity from companies more than ever. As a small business, you have the authentic upper hand.
#4 - Post about your employees
There is no better way to "keep it authentic" than to post about the people behind the business, even if it's just you and your buddy trying out your luck in the entrepreneurial scene!

Post about your journey, what your day looks like, or a funny moment from lunch. Create "employee appreciation" posts, with names and faces attached to them.

This shows a lot about your work culture and makes customers and potential leads like you more.

A word of caution: Make sure your social media does not turn into a personal profile for you or any of the other people on your team. After all, this is still a communication channel about your brand.
#5 - Recruit people online
Looking to expand or hire someone new?

Post about a job ad on your social media.

LinkedIn is especially awesome to recruit candidates, but you can post a "We're hiring" update on your other social media as well.

This will bring you closer to your audience and hopefully gain you a few extra followers.
#6 - Instagram Giveaways
Instagram giveaways are a great way to gain both new customers & followers. If you're unfamiliar, this is how that usually goes:

Create a post with something you're giving away. This could be one of your products, your services, a collaboration with another partner, or merchandise.
Set up some ground rules for the giveaways. If your goal is to gain more followers, then tell your customers to tag a friend or two, or even share your account.
Promote your giveaway, gain some followers, and pick a winner.
#7 - Online contests
Online contests are another awesome idea to increase engagement and awareness through social media. Make sure you have accumulated at least a couple of hundred followers before you commit to it, though.

In an online contest, you ask your customers or followers to submit an image, an idea, or perform any sort of action. The one with the most likes (or any other metric you choose) then wins a prize.

The nature of this prize can be the same as in the giveaway, the only difference is that your followers have to put a bit of effort into winning it.


#8 - Be aware of social trends
Being on social media as a brand can be a tricky territory. Trends change every single second. Be mindful of those trends, as nobody is safe from cancel culture.

See what people think is cool, or not cool to do or post. Make sure you're not tone-deaf or outdated in your messaging.
#9 - Post about industry trends
This marketing idea works best on Twitter and LinkedIn. Posting about new novelties in your industry usually gets likes and retweets.

If you don't want to spend time searching the news for relevant trends, just share or retweet relevant sources. It also shows your followers you are keeping up with the trends and adds credibility.
#11 - Influencer Marketing
Everyone is using influencers, and for a good reason too.

Influencers have tons of followers that believe that their advice holds some authority. An endorsement from a social media influencer can make people like you and want to buy from you.

We advise you to reach out to smaller influencers in your area and industry whose promotions you can afford.

And don't worry if you have a limited budget - sometimes, influencers with 10K or 30K followers have a much more loyal follower base than people with millions of followers.

So, find an influencer that people follow for opinions on your industry and reach out to them personally. They usually have their business contact details in their social media profiles.
#12 - Link your products to your Instagram
For a small fee, you can link your products and their prices directly to an Instagram picture. This way, you can direct your customers from Instagram to your check out page with the touch of a button, making buying easier and faster.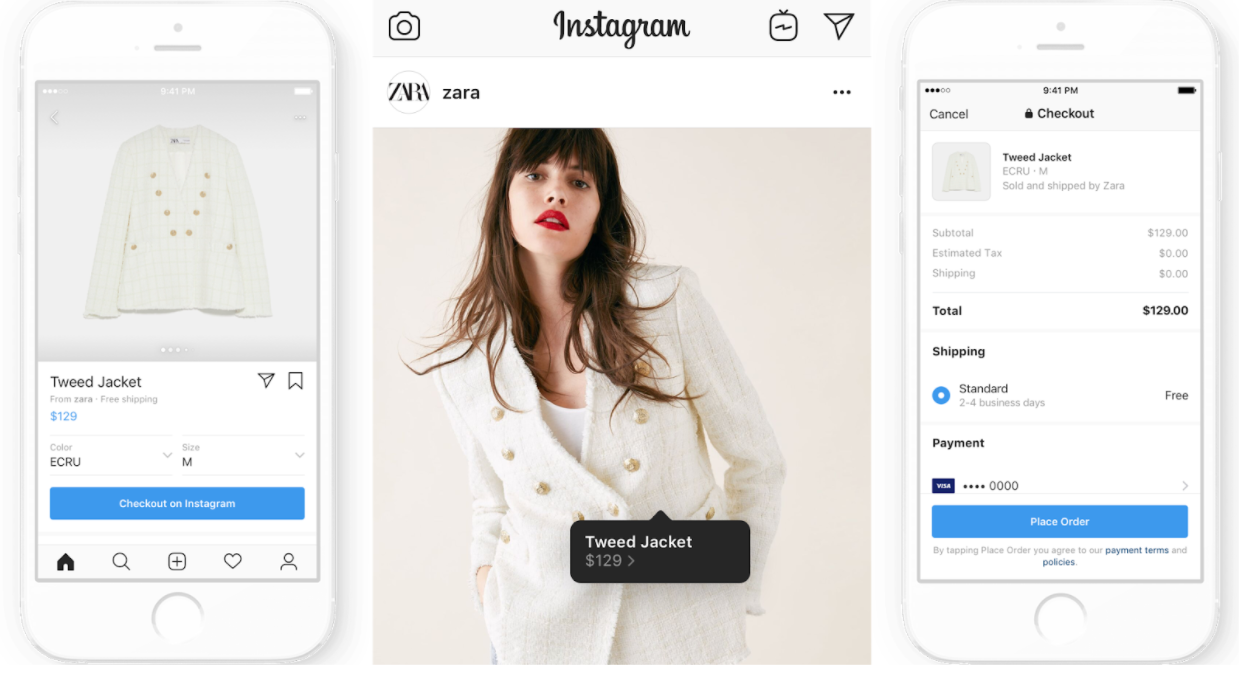 #13 - Podcasts
In 2021, just about everyone seems to have a podcast. Do you need one too?

Well, not really. But if you are knowledgeable and passionate about your industry, creating a podcast is a great idea to establish authority and get more leads.

If you don't have the time or energy to create your own podcast, try reaching out to other podcasts to get in as a guest.

This is super low-commitment and offers you and your business some exposure to a new audience.
#14 - Repurpose content
You don't need to be a content creating machine when you can easily reuse some of your content across your social media.

Share your blogs on LinkedIn or Facebook. Cut a long YouTube video and incrementally post bits of it on Instagram. Repeat the same content/message on Twitter and LinkedIn.
#15 - Keep it consistent
Your social media content should be consistent across all your channels of communication. Develop a particular style and keep your branding elements and language consistent.

Your brand personality should come through in everything you post.
7 Marketing Ideas For Online Advertisements
There are a ton of ad platforms you can use to reach your customers - Facebook, Google, and that's just the start.

Read on to find marketing ideas about online advertising...
#1 - Google Ads
Google ads are paid advertisement opportunities offered by Google.

You basically have two options when advertising through Google:
Option 1: You pay to rank for a keyword in the search engine itself. For example, if you have a digital marketing agency, you can pay to show up first whenever people search for "digital marketing agency", or any other related keywords.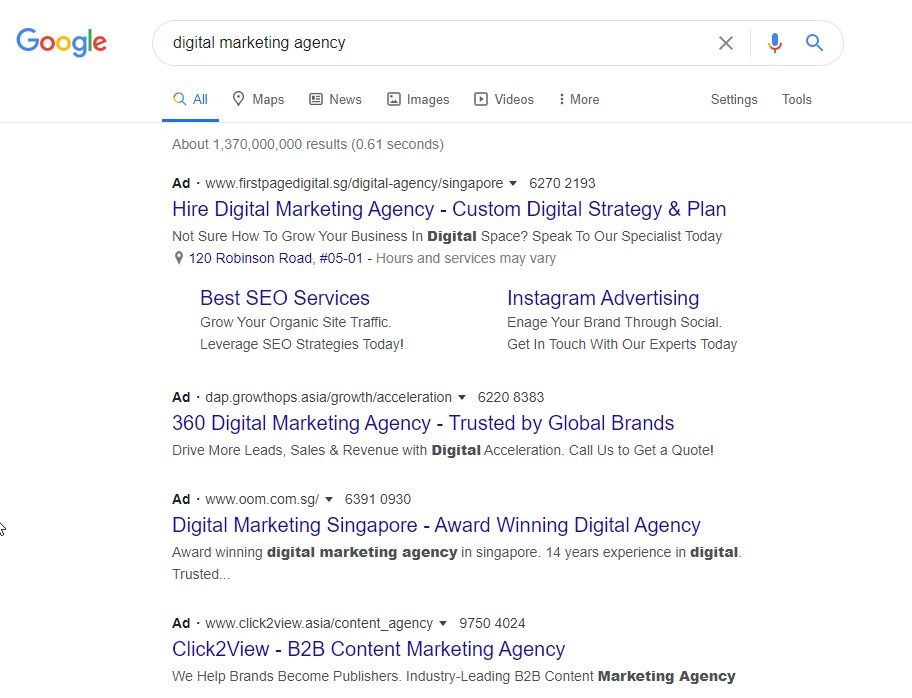 Or, if you're a local restaurant, you can advertise for keywords like:

"Best pizza NYC"
"Rest Restaurant Boston"
"Chinese Restaurant Nashville"

Option 2: You advertise on other third-party websites that have an agreement with Google to allow advertising. This is called the Google Display Network.

The way you'd do this is, you'd look up websites that seem to have a relevant target audience for your business, and run ads on them through Google Display Network.

If you want to try Google Ads, you can learn how to do it through Google's own courses.
#2 - Location-Based Ads
Location-Based ads or LBAs can be an awesome advertising idea if you have a physical space where you offer your product or services.

These ads show up to users when they are searching for spots on the map or are in a location close to your store. You can think of them as super personalized and geo-targeted Google or social media ads.

LBAs work because they show up to potential customers who are in the area.

A message saying "Hey, we are offering a 40% sale in all cappuccinos today" is super hard to resist, especially if you're one block away.
#3 - Social media ads
Facebook, Instagram, LinkedIn, YouTube, Twitter...you name it. You have the possibility to place ads on all social media sites.

So which one do you pick to advertise in?

We recommend doing some research beforehand as to where you can find your target audience.

For example, if you're a B2B company, targeting on Instagram is pretty much useless. Even if your prospect sees your ad and finds it relevant, they're still not going to reply. Chances are, they're using Instagram to relax and browse pictures in their down-time (just like the rest of us).

You could, however, target them through LinkedIn, and get a much better chance to be taken seriously.

If you are doing dropshipping and selling directly to consumers, however, Instagram ads with a call to action might be a great idea, since people are known to purchase impulsively.  

Here are the best type of ads to post in different social media:

Instagram - Very visual ads, best for health & fitness, clothing, beauty, or sports products. Optimize your images and videos and use bold colors and a distinct call to action.
Facebook - Facebook offers super detailed segmentation and targeting options. Since Facebook is the world's biggest social media, you can use it to target just about anyone, regardless of what type of business you're in.
LinkedIn - LI is best if you're trying to advertise your B2B business, hire new talent, or to reach a corporate or professional audience.
YouTube - YouTube ads are the closest thing you can get to the traditional ads you see on TV. So, just about any commercial product goes.

The bottom line:

Research how your target audience behaves on social media, and target them with ads in the media they frequent.
#4 - Youtube Sponsorships
YouTube advertising works. At least according to Google. However, there is another way you can use YouTube to your advantage.

Spend some time researching some Youtubers with a significant following and their viewer demographics. Pick some Youtubers who are viewed and subscribed by the demographics that you want to target. Then, reach out to them with a sponsorship deal and a special offer for their subscribers.
#5 - Podcast ads
Podcasts are the new radio. If you don't have time to set up your own podcast or be on other people's podcasts (like we described in a previous section), you can take the easy way out.

Locate some podcasts on your industry or that your target audience listens to, and reach out to them to place an ad for your business.
#6 - Remarketing
If you've installed a Facebook Pixel on your website, Facebook can match your website visitors to their database with billions of users. You can use this to your advantage by target ads (also known as retargeting ads) to these visitors.

Remarketing is super effective for just about any business -  around 70% of customers are more likely to convert because of retargeting.
#7 - Set up ad landing pages
If you want to take your ad game to the next level, you can create customized landing pages for each ad that you place.

So, the visitors that click on your Facebook ads will be redirected to a landing page that is customized for the ad that you've placed with a call to action.

This makes getting leads or converting these customers easier and more effective.
9 Marketing Ideas For Your Product

#1 - Create starter kits
This is an awesome product marketing idea if you have several physical products your customers can choose from.

Create a starter kit, where you group the entire variety of your products in small sample sizes. This allows customers to test out which one of your products they like best so that they can return to purchase one or more the next time.

For example, if you have launched a perfume company, you can offer a starter kit with sample sizes of all the fragrances in your line.

You can also market these starter kits as awesome gifts.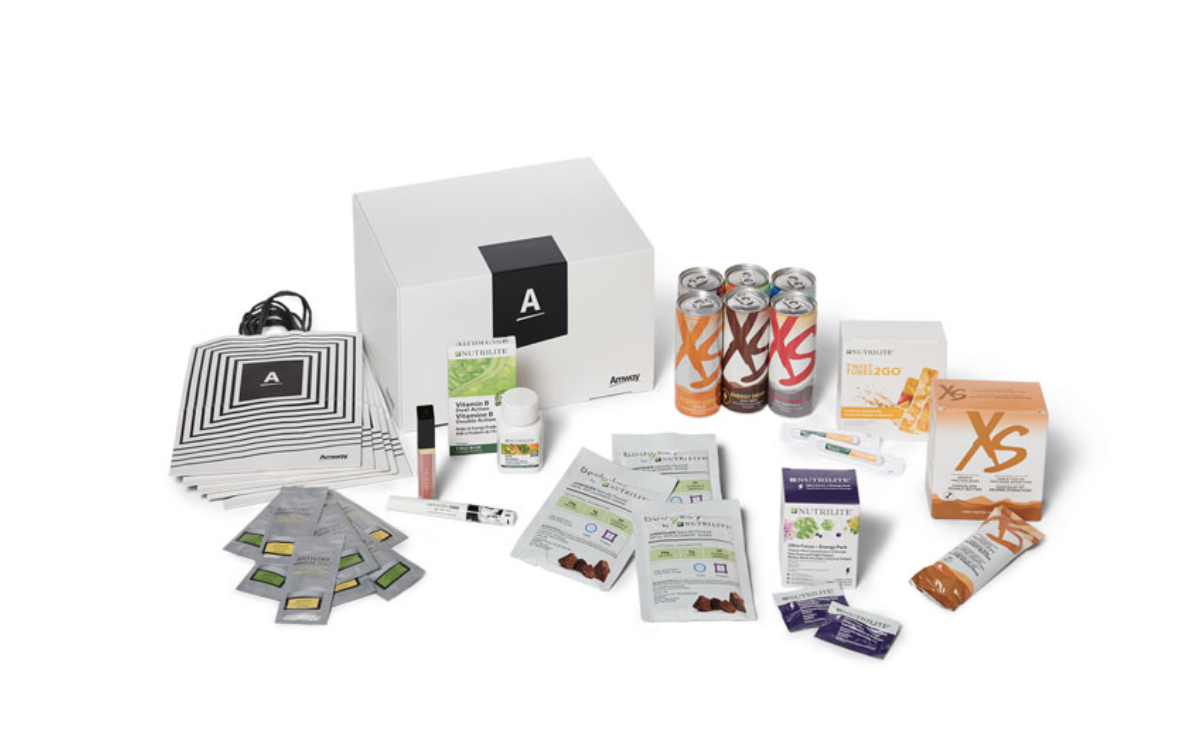 #2 - Free samples
This one's a classic. If a customer buys something from you, include a free sample for one or more of your other products.

They'll not only appreciate that they're getting something "for free", but they might end up purchasing the free product after having tried the sample.
#3 - Free shipping
Shipping is certainly an expense on your part. However, try to avoid charging the customer wherever you can. Or make the shipping fee so low that it won't be a barrier for your customer to buy.
#4 - Coupons
Advertise a 10% or 20% off future purchases coupon to incentivize customers to purchase.

Alternatively, you can also use coupons to further your customer's loyalty and increase their purchase frequency. It works best if the coupon expires within the month or two months, just to keep them coming back sooner.
#6 - Create how-to animations
Partner up with a local animator or an online freelancer to create a fun and intuitive instructional video for your product or service. Embed this video on your product/service page.

This will make it easier for your customers to understand the value of your business.
#7 - Pop-up stand
If you don't have a physical space where you sell your products, partner with another retailer that does. You probably don't want to occupy shelf space, since that is expensive. So instead, agree on a rate for a pop-up stand.

You can basically stop by the retailer with a kiosk for a few days or a few hours per day. Make sure you're interacting with customers and giving out some free samples or exclusive coupons.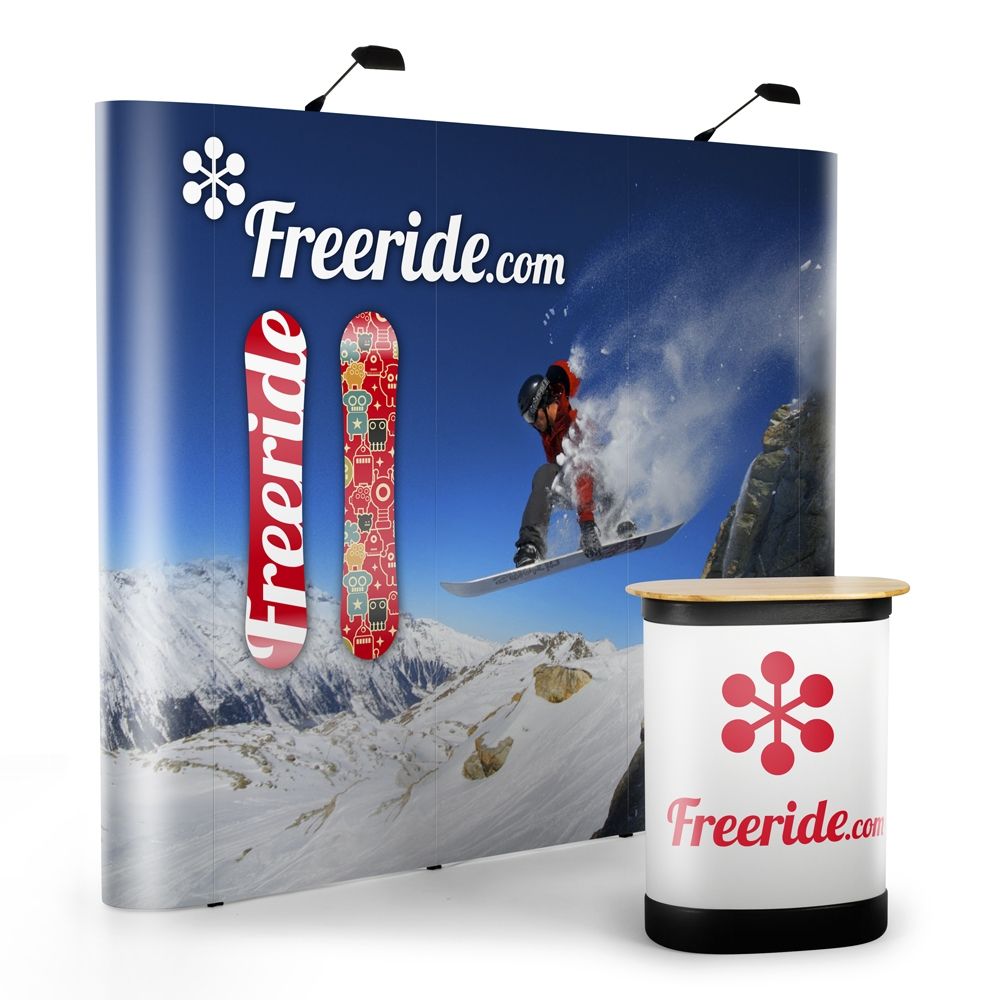 #8 - Offer seasonal products
Every quarter or so, try to offer some new product that is seasonal only. Make sure their packaging and content reflect that.
This will create the illusion of time urgency and might incentivize your customers to purchase them before the season ends.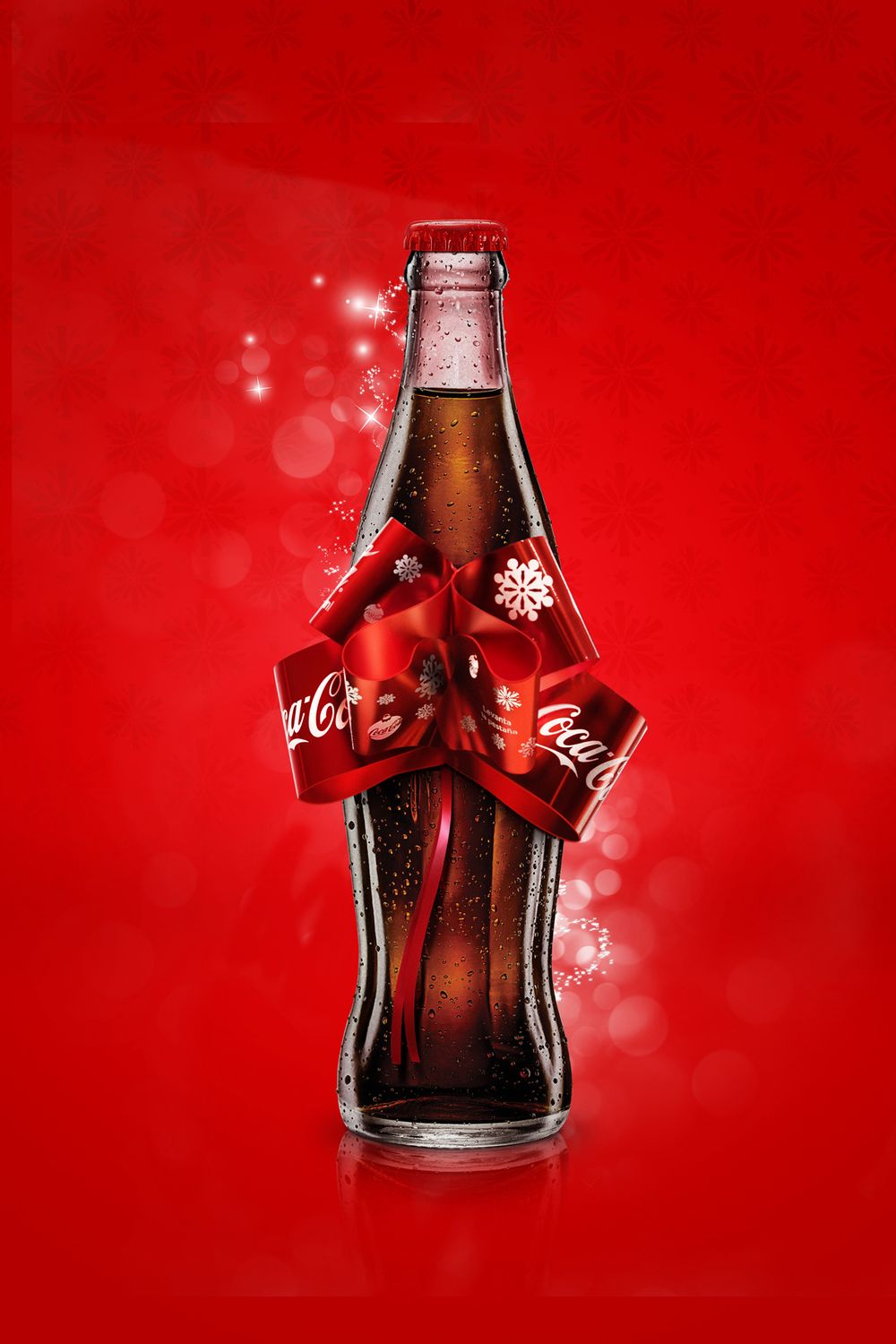 #9 - Create the illusion of exclusivity
The idea is simple:

When you release the product, inform your customers that the quantity is extremely limited. This will create the illusion of uniqueness and exclusivity, and sometimes, it leads to impulsive shopping. That's because customers will be afraid you will run out of the product.

Brands like Nike and Supreme have used limited-edition releases to their advantage for years. They've been so successful, in fact, that they've created a whole new marketplace where people bid for limited edition items.

This is a marketing strategy that doesn't work if you don't already have an established customer base, so if you're just launching your product, don't go for it. It's a good one to have in mind once your business has progressed a bit, though.
5 Traditional Marketing Ideas For Small Businesses
Digital marketing works great. Especially for millennials and generation Z.

However, some good old-fashioned ways of marketing don't hurt. Especially if you are targeting an older audience.

#2 - Billboards
If you have a big marketing budget, billboards are a great way to spread awareness. Target popular streets, bus stops, and subways.

Or, find places your target customers are likely to frequent and place billboards nearby. This might not lead to purchase intent, but it will for sure increase brand recognition.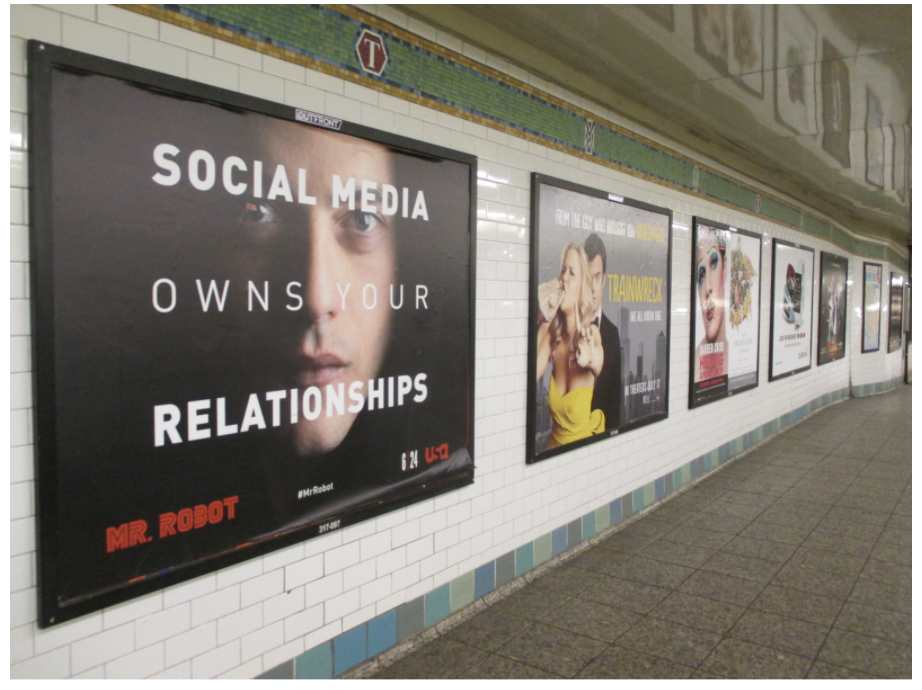 #3 - Flyers & brochures
Create some brochures with your most important marketing messages. Then, head out to popular streets or places your target audience frequents and distribute them.

Be mindful of the environmental impact of these flyers, though. And get ready to meet at least a little bit of resistance.
#4 - Set up a kiosk
Research where you can find your target customers and go talk to them. This might sound scary at first. And just like with flyers, you might meet some resistance. However, it's an awesome way to spread awareness.

Are you targeting students, for example? Set up a small kiosk next to a university and start talking to some of them. Bring some flyers, samples, or branded pop sockets with you.
#5 - Guerrilla marketing
Guerrilla marketing is an out of the box, creative way to market your product. The focus here is to grab the attention of your customers in unique ways.

If you have a tight budget and lots of creativity, don't be afraid to be engaging and entertaining in your marketing efforts.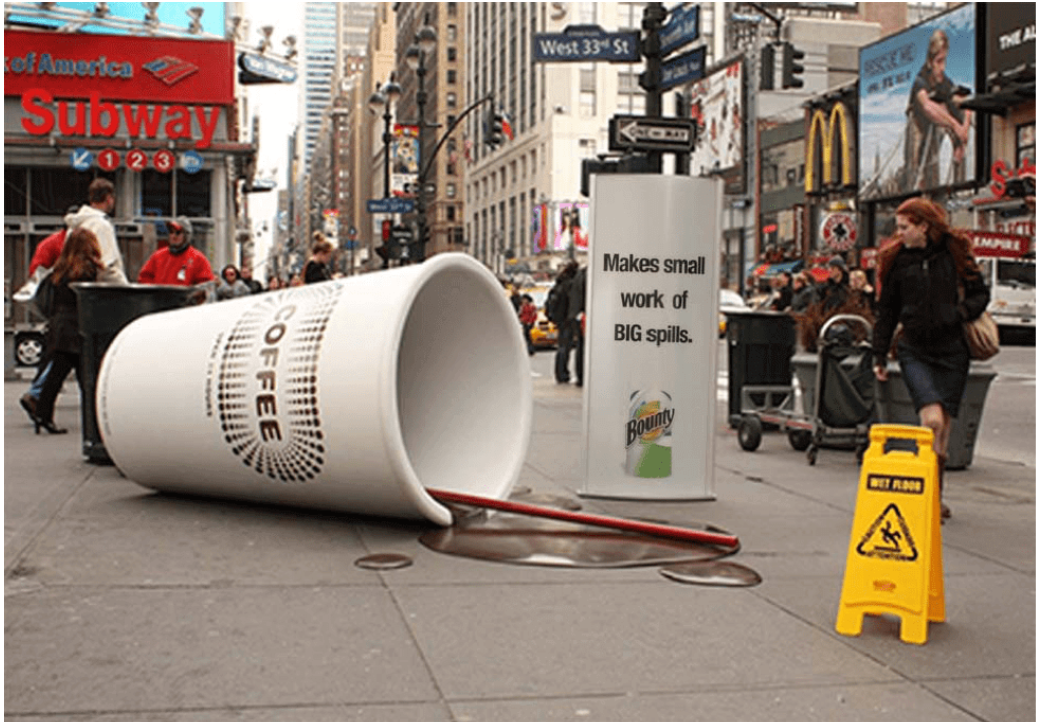 7 Marketing Ideas For Events
#1 - Trade shows
Trade shows (or trade fairs) are large industry-specific events for B2B products or services. Hundreds or sometimes thousands of companies show up to these fairs with a booth and try to make business connections and get acquainted with their customer-base.

Figure out which trade shows you can sign up for depending on how much you can afford, and show up. It will be a great opportunity to network, see your competition, and gain new customers.
#2 - Webinars
Webinars are online seminars hosted by organizations. You usually hold a webinar to present a new idea or a new solution. It also serves as an awesome way to give more information about and promote your business.

You can host webinars by yourself, or in cooperation with partners. If you plan to give out special information, you can also charge a fee.
#3 - Industry magazines
Reach out to popular magazines in your industry and ask to write a guest post for them, establish a partnership, or offer paid promotion.
#4 - Launch party or open door
If you have a physical space, throw a launch party, or host an open door day. Get snacks, music, and give out some free samples. Invite everyone you can think of and ask friends and family to spread the word.

This will not only increase awareness locally but will also make people like you. Everyone likes a reason to party!
#5 - Local exposure
Speaking of increasing awareness locally… If you live in a tight-knit community and operate locally, you can reach out to local newspapers or media outlets for a story.

Give an interview about your business and encourage people to visit your shop or your site.
#6 - Apply for awards
Are there awards in your industry that you can apply for?

For example, if you're in Fintech, you can try applying for the Benzinga Fintech Award or something like the Swiss Fintech Awards for Startups.

Those bring great exposure and add credibility to your name. They also boost your confidence and add a seal of excellence for your business.
#7 - Sponsorships
Find events that your target audience attends and offer the event organizers a partnership or sponsorship.

It doesn't have to be the Super Bowl!

Because of your limited budget, your sponsorships can be allocated to something small and local, like a student club event, a local fair, or a book club.
11 Marketing Ideas For Your Blog
Many companies make the serious mistake of making their blog boring and sales-y. All the articles are usually about how awesome their product is and why people should buy it.

While there's nothing wrong with that in and of itself, you can rise above the rest by making your content interesting and insightful.

Here are some ideas on how to get some serious results from your blog.
#1 - Get content ideas from keyword research
How can you make sure the content you're writing is relevant to your audience?

Well, if you could only know what your audience is searching for on Google, you could write articles to match those trends.

Thanks to Google and other awesome SEO tools, that can be done. There is a way to base your content around specific keywords that your target audience is searching for, and get the content to rank on Google.

Here's what you need to know:

#2 - Write about your mistakes and lessons
You can write about the experience of growing your business, as well as the lessons learned and mistakes made, to get some traction on your blog.

This can be very useful if you're a B2B service company, and writing about your personal experience.

For example, if you're a digital marketing agency, you can document your experiences with marketing.

This kinda content works really well because everyone loves practical content based on real-life experiences.
#3 - Create free e-guides to get leads
Write an in-depth guide filled with your industry knowledge. This can be in-depth intelligence on one of the processes your firm offers, or anything that's of great value to your customers.

Then, create a pop-up, call to action image, or landing page offering it to your audience for free in exchange for their email.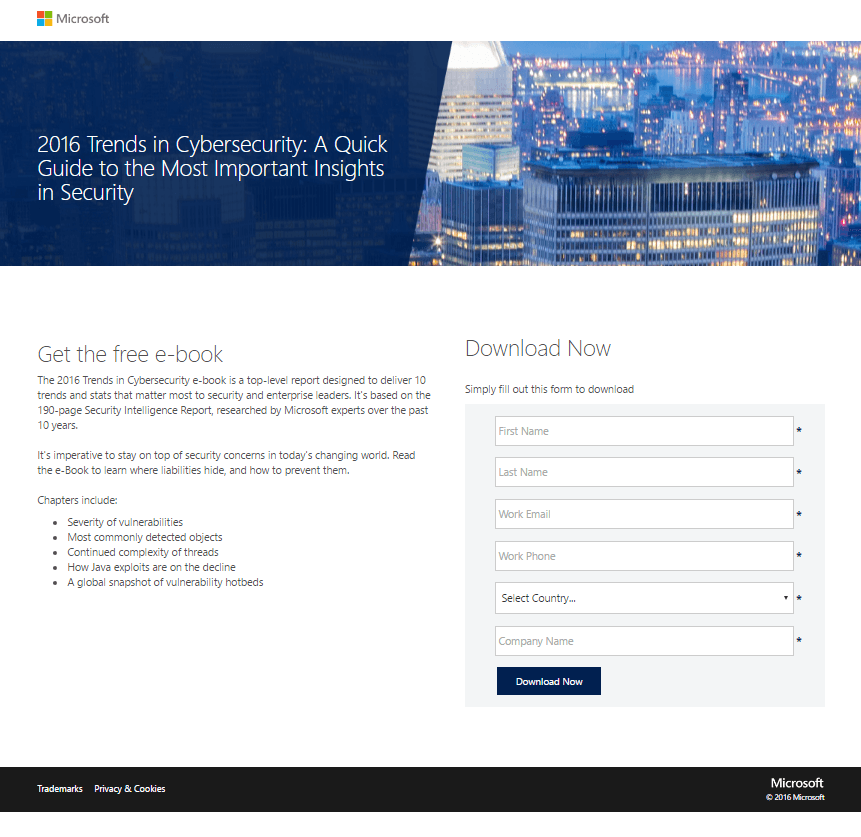 #3 - Write about statistics
Everyone loves data!

You can gather some of the most important statistics from your industry and put them all in one blog post. Make sure they're all from credible sources, though, and that you're referencing all of them.

If your business has a lot of proprietary data, you can even make an article on your own findings!
#4 - Create infographics
Infographics have an almost magical ability to go viral. The easiest way to create an infographic is based on the statistics you've already gathered and written about.

Head over to Canva or any other design software and throw together an engaging infographic. And then attach it to your blog post, or build your blog post around it.
#5 - Copy competitors
A fast and easy way to get content ideas is to borrow from your competitors.

See the type of content they're writing about, and create something better.

Here are several ways you can one-up your competition:

Make your content longer and more in-depth
Jam-pack your articles with visuals, infographics, etc.
Add your own personal experience as part of the article and make it more actionable
#6 - Develop case studies
If you're a B2B business, it's essential to have case studies to back up your experience.

A case study is the story behind a favorable testimonial. It describes how your business was successful in what it does. As a small B2B business, you can write about the challenge your customer had and how you helped them solve it.

Case studies provide evidence that your product or solution works. Potential customers will usually turn to case studies when deciding to purchase from you or use your service.

They're not only useful sales documents, but also make for content that's unique to you and your experience. You can also repurpose the content and turn it into videos, company slides, or social media posts.
#7 - Talk about sustainability
As a new business in the 21st century, you're expected to somewhat contribute to Sustainable Development Goals. Even if your product isn't centered around sustainability, your company should be doing a little something to help the environment and the community.

Write about your experience with sustainability in an article: what you accomplished, plan to accomplish, or what your struggles are.

This will definitely get some traction and appreciation.
#8 - Internal linking
An awesome way to increase your website rankings on Google is by interlinking your web pages. This just means to link to previous articles or webpages in every new article or page that you create.

This way, you create a web of links in your blog. Internal linking not only boosts rankings but encourages your readers to stay longer on your site by reading more content.
#9 - Link-building
There's a lot that goes into link-building. So much, that some people have made a career only through that skill.

Here's the gist of it:

A website/blog with a lot of links shows the Google algorithm your site is authoritative, so it performs better in Google rankings. So, the goal here is to get other websites to link to you.

Moz has an awesome beginner's guide to link-building if you think this is something you want to invest efforts on.

It takes time, work, and patience, but it certainly pays off.
#10 - Promote your content
If you create a REALLY nice piece of content, you can always try to promote it.

You can re-post your articles on websites like:

Reddit - a huge collection of forums called "subreddits" where each subreddit discusses a unique topic.
Digg - a U.S. based site for science & tech, business, politics, and Internet use
Hacker News - a news website focusing on entrepreneurship and computer science & technology.
Metafilter - a community blog where users post links to websites they find interesting
Product Hunt - an AngelList website where users post updates about new products and services

Keep in mind, though, that these websites usually have unique rules you should follow when it comes to publishing content. So don't just dump your content and expect it to be upvoted or clicked!

Take your time and engage with the site, contribute in threads, understand the formal and informal rules, and then try sneaking in a bit of content promotion.
#11 - Guest posting
If you write a post on someone else's blog, that's a guest post.

Now, why would you want to write content for other people? How does that exactly benefit you and your business?

Here are 3 of the most common uses for guest posts:

Link-building. Most publishers allow you to include 1 or 2 links back to your own website.
Authority-building. The more websites you're published on, the more authoritative you seem.
Traffic-building. If the blog you're guest posting on has an active audience, you can get some traffic from the post back to your website.

9 Marketing Ideas For Increasing Loyalty
So far, we've dealt with ways you can increase awareness that you exist and get some traffic going on your website and social media.

The following marketing ideas will be all about how you can keep your audience in the loop, convert them to buy something, or increase their loyalty towards your business.
#1 - Refer a friend
"Refer a friend" campaigns are just word-of-mouth incentives. Give your customers a monetary reason to refer their friends or family to also purchase from you.

For example, both your customer and his/her friend can get 20% off their next purchase, or $10 off, or a free one-month subscription. Pick whatever suits your business.
#2 - Loyalty programs
Give loyal customers some monetary perks and incentives to return.

If you have a coffee business, for example, you can give them a punch card where every fifth coffee is free.
#3 - VIP list
You can also encourage your customers to sign up for a VIP list and target them with offers, discounts, or free shipping.

This will make them more loyal and encourage them to continuously purchase new items from you.
#4 - Give away merchandise to loyal customers
People love free stuff. And although you don't want to give away any of your products or services for free, you can still give out branded stickers or pens to customers that have been with you for a long time.

This will not only make them more loyal, but they will also be using these items. So it also increases awareness and word-of-mouth for the people that hang around them.
#5 - Make merchandise available
If you think giving out free stuff will hurt your bottom line more than help it, you can still make merchandise available for customers to buy.

Think branded hats, T-shirts, or mugs. Make sure the design is pleasant and set up incentives for customers who want to support you to buy them.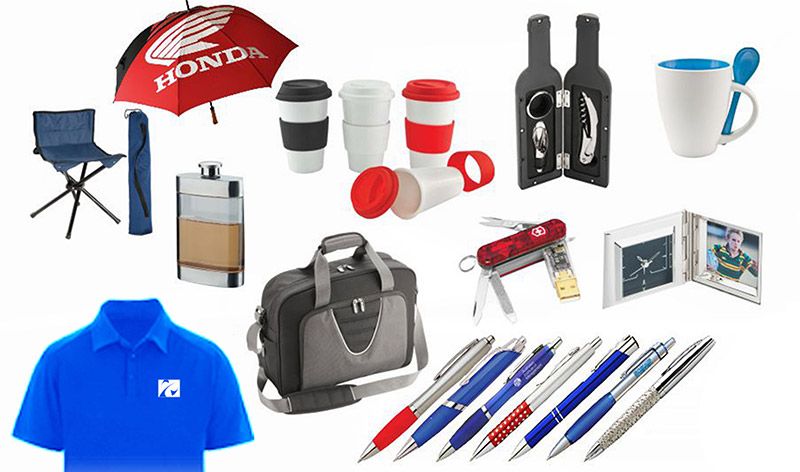 #6 - Special discounts
Give perks to groups like students, veterans, or senior citizens. Make sure they get a discount every time they buy from you.

This is especially awesome to do with students. You might make less money from them now, but you're winning their loyalty for the long-term.
#7 - Newsletter
Your company newsletter is a monthly, weekly, or biweekly hello to your followers. It's an email with product or partner updates, new blog posts, or any campaigns you're running.

The goal is to keep subscribers on the loop with what's happening within the company.

Make sure people are signing up for your newsletter through pop-ups in the website, or through designated campaigns. The more people you get on board and the more engaging your newsletter content, the more you increase your company's loyalty.
#8 - Blog updates
So, you're already writing a bunch of blog posts following content best practices. If you're rolling out amazing content, some of your customers or industry enthusiasts might want to keep up.

Set up an option for customers to opt-in to receive blog notifications whenever you post something new. Or, send a biweekly curated email with your latest headlines.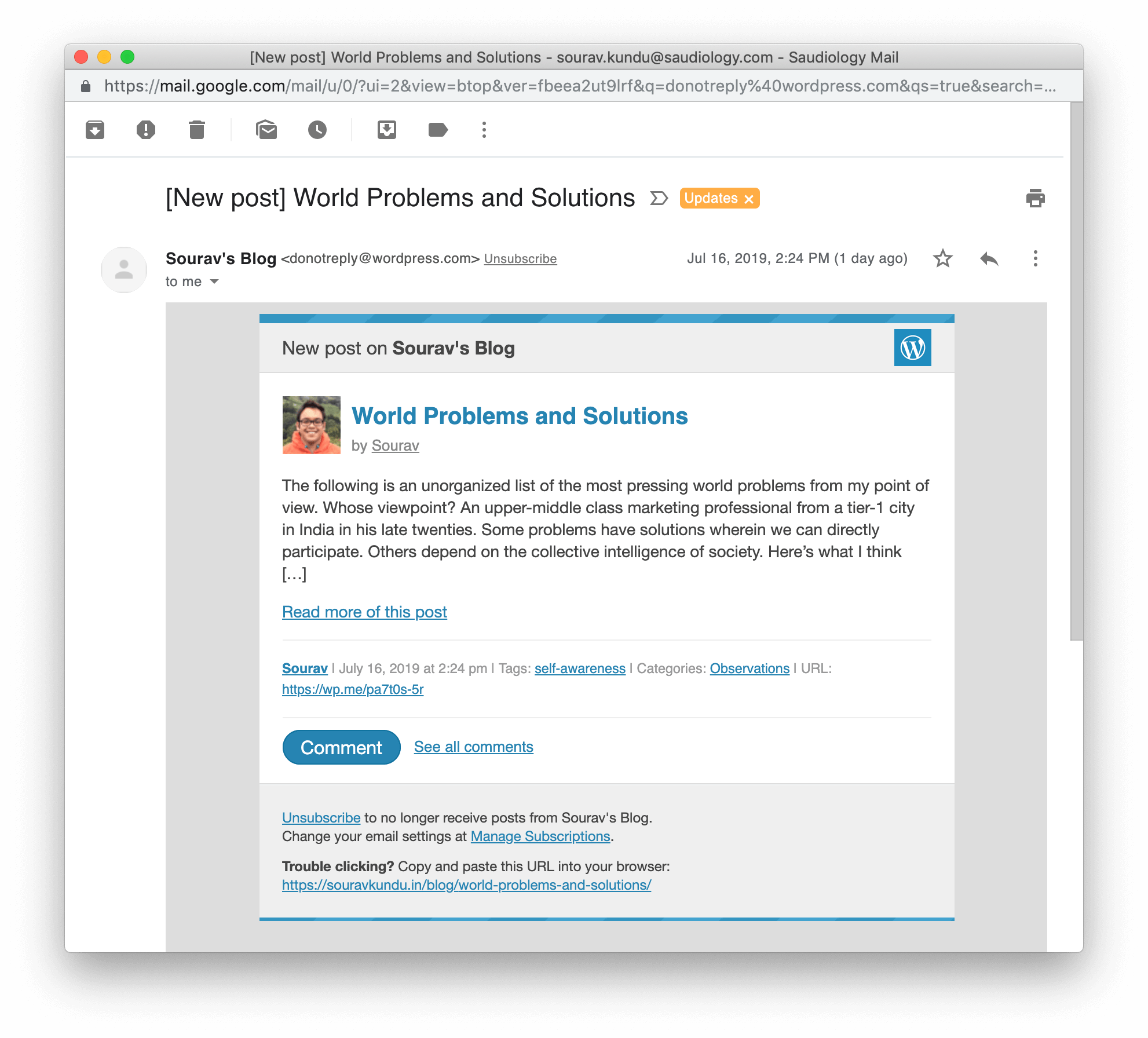 #9 - Email remarketing
At which point in the customer journey are customers dropping off? Did they put a bunch of items in the cart and then left your website? Or did they add stuff on their wish list?

Send your customers emails 3-4 days after they've visited your website encouraging them to purchase (or fulfill any action you want).
5 Marketing Ideas to Understand Your Customers Better
Marketing is a work in progress. You can pick any of the ideas we suggested in this article and see if they work for you.

You can also turn to your most valuable asset - your customers, and see what they have to say.
#1 - Conduct customer surveys
Create a survey in SurveyMonkey, Zonka Feedback, Google Forms, or Typeform. Include questions you want to ask your customers.

These questions can be related to customer satisfaction with your product or your marketing activities. Find out how your customers prefer to be reached and what messages they respond to best.
#2 - Interview your target group
To better understand your target persona, you can conduct in-depth interviews with them. You can do this in one of two ways:

Reach out to customers who already filled out your feedback survey
Target individuals who personify your target group, regardless of whether they're your customers or not.

Ask relevant questions that will give you insight into your target's market needs and help you better understand their behaviors.
#3 - Update your offering based on customer feedback
Once you've gathered some feedback and get a sense of what customers want from a product in your market, start working on implementing those changes.

Perhaps they want more pricing or ingredient transparency, better customer support, or a cool new feature.

Continuously update your products based on what your customers want and remove features or products that they don't seem to care for.
#4 - Co-create with your customers
Co-creation is one of the biggest trends in customer relationship management right now. It basically refers to the act of creating value with your customers, instead of trying to push a certain product or service their way.

Marketing research shows that customers value products more when they take part in their creation. A company that has truly embraced this idea is IKEA. They give their customers the tools to create their furniture themselves. This is so successful, in fact, that it has its own scientific term, "The IKEA Effect".

Nobody expects you to be Ikea, but you can always find ways to co-create. This can be online through the development of brand communities, or it can be more direct, like involving your customers in the creation and design of your product.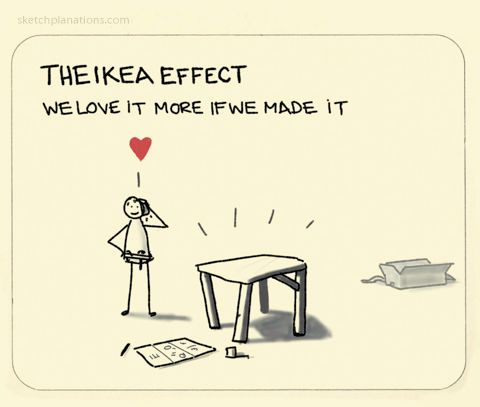 #5 - Change the way you think about your customers
This might not be a super-practical idea you can start implementing tomorrow, but we think it's a good one to end on.

Marketing as a discipline is all about putting your customer's needs at the center of what you create. Companies that are customer-centric are successful and loved.

Your customers are your allies, and you are developing your business together. The sooner you start serving them and involving them in your product design and marketing processes, the closer you are to building a successful business.
Conclusion
And there you have it… 75 marketing ideas for your small business.

As you've probably figured out by now, there is more to marketing than meets the eye.

Advertisements and pretty pictures are part of it. But its foundation is trying to establish a relationship with your customers, serve them in the best way possible, and continuously collaborate and communicate with them.

We hope you found some of these ideas useful and that you start implementing them successfully soon.

We'll be keeping an eye out for your blog, website, ads, social media, events, and co-creation initiatives.

Best of luck with your marketing efforts!