At the start of your small business, it is easy to let ambition take the wheel. Focus, discipline, and skill are important, but you focus on doing whatever it takes to bring in customers. It can be exhausting to chase promising leads to close the sale. In this article we go through effective sales tactics that can boost your sales.
Those who have already established in their business see how fast the market is changing. Over the years, the sales landscape and the buyer journey have changed. Customers no longer need to source product information from sales representatives. They can always go online and find most of what they need themselves.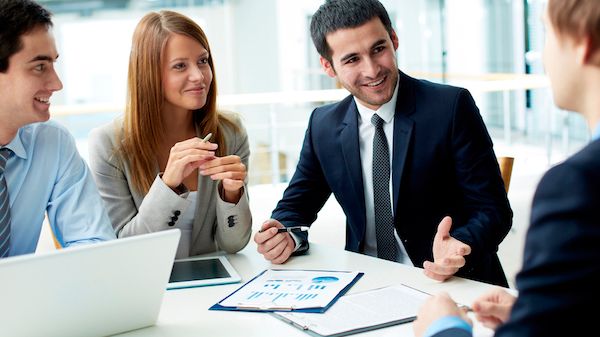 The needs and expectations from buyers also change rapidly based on several factors. Operating from a point with the buyers in mind takes salespeople back to the basics of building relationships and creating win-win situations.
This article introduces you to some modern and powerful sales tactics that can help your team better qualify prospects, nurture your leads more effectively, and close deals faster. We list out the best sales tactics to help you manage fruitful customer relationships and sell more effectively. Read our guide to implementing the best sales tactics for your business and making your team follows them.
What is in this article?
Listen and solve a problem
Existing customers survey
Collaborate with other teams
Survey your online communities
Warm-up your sales calls and emails
Use social media to find leads
Join Facebook and LinkedIn groups
Ask for referrals
Create sales content
Audit client conversations
Offer upgrade incentives to existing customers
Learn new things
Follow up with each prospect
Keep in touch with past clients
Invest in automation tools
Listen and solve a problem
The secret to successful sales starts by listening to your customer's needs. The more you try to understand their perspectives and experiences, the better you will be able to solve their problems and ultimately get business.
If you avoid this step and jump right into selling, you will just be shooting in the dark. It is risky to make assumptions about your customers. One wrong step can have them running off to your competitors in the industry.
It is crucial to remember that no one wants to be pushed to buy or sold to. People usually pay attention to solutions and benefits, not features or sales.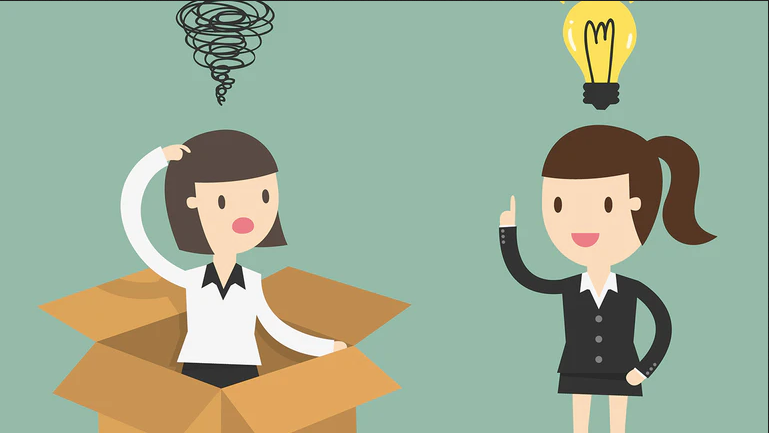 For example, let us say you are working in the sales department of a bank and the bank has recently launched a mobile app. Instead of telling customers about the app and its features, you should focus on how it can make a good difference in their lives and makes things easier. Explain to your customers how they will be able to pay their bills on the go and make international transfers from their homes.
Putting this sales tactic into a regular practice takes time and effort. It starts with understanding your customer fully, so you can genuinely add value to their lives.
When prospecting, you need to conduct research on your buyers segment, persona and their decision-making process. You can start by conducting a survey of your existing customers. Online communities can help you conduct such surveys easily.
Existing customers survey
You can survey your existing customers via email, phone calls, or in-person meetings. Your customers are your best resources, and they often provide honest and straightforward feedback. You can start by :
Asking them why they wanted or needed your product?
How do they feel after the purchase of your product?
What were their pain points before purchasing?
Why did the customer choose your product as the solution?
How has your product helped them solve their problem?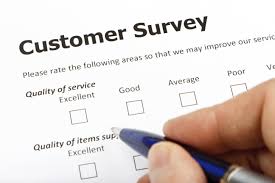 Use your customer's responses to guide your pitch, better address your target prospect's needs, and position your product as the ultimate solution.
Collaborate with other teams
You can learn more about your existing customers by talking to customer success or account management teams. As they work with the clients post-purchase and have first-hand experience with customer feedback. They can help to shed light on your client's intent and behaviour.
Survey your online communities
Go online and read the community engagement. Your customers are most likely talk to each other on your social pages like Facebook groups, LinkedIn or Instagram. Reading through their comments helps to locate problem areas of your business.
What are they discussing the most about?
What do they dislike or like about your product?
What does that tell you about your customer's needs?
With this data in hand, you can reevaluate your customer segments and personas. From here, you can make necessary shifts to how you approach your prospects and present your solution.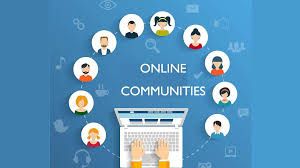 Warm-up your sales calls and emails
Cold calling is still considered an effective selling tactic if its done right. You need to conduct thorough research to personalize the call with your customer and provide value that they are looking for.
Before you contact any prospect, you must fully understand who your right customer is. Find out if there are any common belief and traits between your existing clients and prospects. This will help you know what to look for in a prospect.
Once you have identified the best-fit customers, do some research on who you will be contacting. Find out who the decision-makers are. You can warm up your email and cold calls with actionable resources.
Use social media to find leads
Social media can be a big game changer for your sales. Many people involved in business decision-making also happen to make up most social media platform's largest customer base.
Using social media to find leads, engaging in conversations
and educating your potential customers about your brand is a fool-proof sales tactic.
Here are a few ways to use social media to ramp up your sales:
Join Facebook and LinkedIn groups
Connect with prospective buyers
Engage in relevant conversations
Join Facebook and LinkedIn groups
Facebook and LinkedIn groups offer huge networking opportunity. You can participate in conversations about your product. Social media helps you discover thought key opinion leaders and decision-makers in your industry.
Example, if you are selling CRM software, then your ideal customers are business owners. You can join groups related to business marketing and connect with your customers.
Connect with prospective buyers
Look for decision-makers and executives who could be your potential customers. You can reach out on LinkedIn with a personalized message or chat on facebook messenger.
While messaging, add a personalized note introducing yourself and why you would like to connect. Its best to stay away from the standard messaging when sending a connection request.
Engage in relevant conversations
Using simple hashtag on social media, you can actively search for relevant conversations. You can use this opportunity to find potential customers looking for answers or advice. Offer them something of value and mention how your product could help them solve their problems by taking part in the conversation.
Ask for referrals
Referrals like word of mouth can generate some of the most successful and valuable leads. That is because a reference from somebody you already trust and know helps break down barriers and warm up conversation with leads.
Word of mouth is the most common way people get news from family and friends. Most Americans say that recommendations from friends and family influence their purchasing decisions.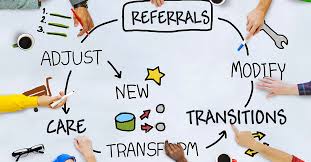 Once you close a deal, let your client know that there will come a time where you will ask to be recommended to a friend or peer who might find value in what you offer. It is essential to set this expectation early on. By setting expectations, you will set yourself up for success down the line. Your client will not be surprised or confused by the question and may already have somebody in mind.
However, this sales tactic is not for everyone. Referral programs work only when they motivate customers with a worthwhile reward. The best way to obtain referrals is by making sure your services or products are good enough to be recommended. A great product and a good experience will inspire people to spread the word about your brand.
Create sales content
When evaluating complex solutions, buyers need to carefully nurture and educate them on your product to establish trust. This is where your sales enablement comes in. These resources can arm you with on-brand, data-driven tools to nurture leads through the purchasing journey better.
The best sales content comes from cross-team collaborations. Working together as a team, you can share and compile valuable customer insights about problems, pain-points, and needs.
With this data in hand, you can produce compelling content and share it via an effective and collaborative marketing and sales strategy. This content will help to boost sales conversions significantly.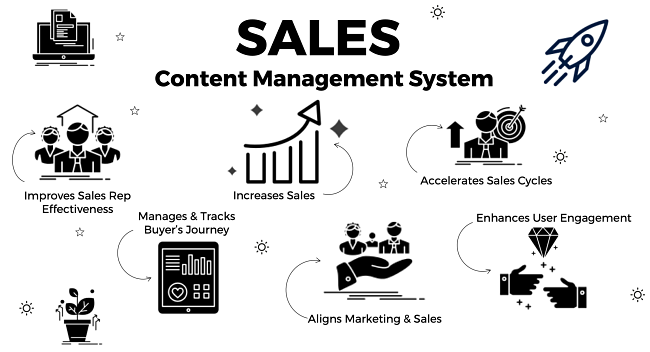 Here are some useful types of content that you can use:
Case studies: Provide detailed and real-life examples of how your business has helped customers achieve similar goals in the past.
Whitepapers: These text-heavy informational papers will help you validate your claims with numbers, statistics and research about how your business solved a similar issues
Product sheets: Having a web page or document with detailed product information is a convenient way to explain features and benefits to potential customers. A product sheet offers the advantage of being visually engaging than a simple email or whitepaper
Demos: Demos can be a good way to educate prospective buyers about your product. If you are a software business, you can create video demos or even webinars to help interested prospects learn more about how your product works
Reviews and testimonials: Customer testimonials and product reviews are miniature versions of case studies. They provide social and valid proof that can help convert prospects
Comparison charts: Comparison with competitors that show customers how your product is better in terms of features and pricing, often in the form of easy-to-read tables
Audit client conversations
We have already touched on how important customer feedback is in reevaluating customer personas and understanding pain points. Now, let us evaluate how you can review your client communications to identify areas of improvement.
Auditing your client communications is a great process. As you comb through conversations, look for repeated problem areas, pain points, and needs that arise. Look for common hopes and desires for solutions to fix these ongoing issues. Yousr sales manager can use this data to update your sales processes or retrain your team on the selling practices.
Auditing client conversations and identifying the most effective approaches will help you narrow down a winning sales strategy.
Offer upgrade incentives to existing customers
Consistently checking in with the past clients to see how they are doing is an integral part of a salesperson's role. There is a chance that your client has a new issue that your product can solve or that you have a new solution which your existing customers may benefit from.
To encourage existing customers to upgrade their plan, you can offer them with incentives like discounts or promotions. You can promote a new plan or tier idea by explaining how it will benefit their new service. By presenting the value, you can begin to tie the pricing to the desired outcome.
Learn new things
The best kinds of salespeople are always learning new things.
One of the best ways to keep improving your sales is to gain industry and product knowledge. Sales are proud of what they are selling. They genuinely believe that their product or service will solve problems. This confidence fuels their drive.
The more you know about how your product works, the better you will be in a position to answer and help solve problems.
Follow up with each prospect
Reaching out to prospects can be frustrating for all businesses. You may either not get a response, or you may face an immediate objection from your lead. This is why following up with each prospect and overcoming objections is a must-do sales tactic.
An email is an excellent tool for follow-ups. Timing is everything, so its important to make sure you reach out at planned intervals.
Keep in touch with past clients
Past clients are already loyal, trusting customers. With a bit of effort, you may be able to build on your existing relationship and persuade them to buy from you again.
Getting to know a new customer takes time and effort. When the customer's find a salesman they trust and enjoy talking to, they often want to give them future business.
Getting in touch with past clients should never be perceived as a business interaction. Work hard on cultivating a meaningful relationship, so use that information in your outreach.
As mentioned, if your company offers an incentive program, now is a great time to inject that discount or reward into the conversation.
Invest in automation tools
Automation of daily tasks can boost sales productivity and reduce marketing overheads. Automation can help you focus more on strategizing. Hence, your business can consider investing in good automation software to help you out.
CRM
A sales-focused CRM platform, like Deskera CRM will help you manage leads, track communication, and view in-depth analytics with ease. Features like sales reporting and forecasting, a customizable chatbot, and an AI-powered sales assistant can boost your performance with personalized tips.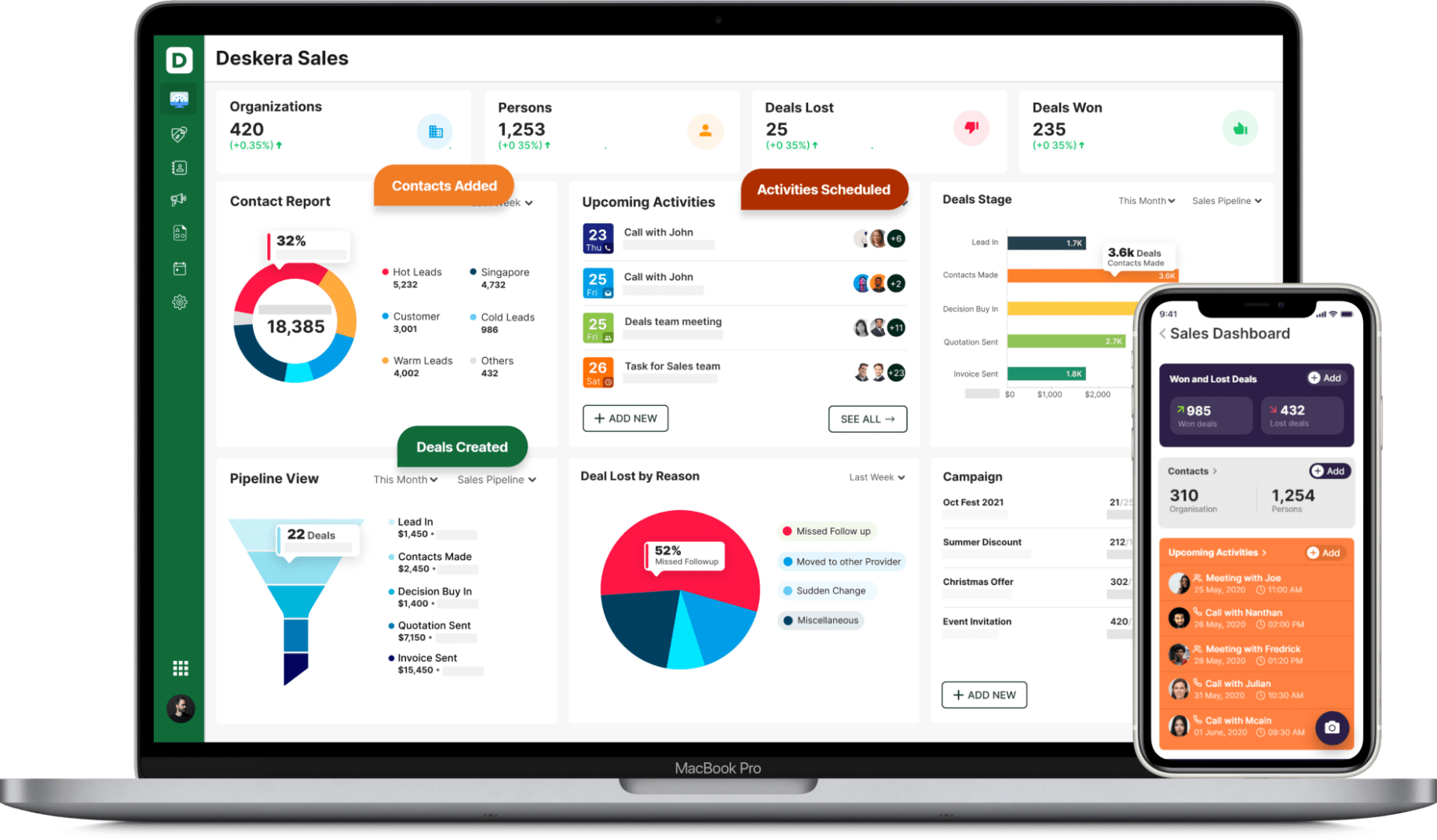 Email automation
You can also use email automation software to automate your outreach emails and newsletters. Most softwares, offer tailored solutions for different industries and can help you put together beautiful emails using an intelligent drag-and-drop editor.
Sales intelligence
Sales intelligence tools enable you to identify your website visitors using Google Analytics insights, which can help lead generation.
Business messenger
Business messenger helps you build better and stronger customer relationships through its interactive chatbots. It uses real-time insights that help you generate leads and engage with customers in a meaningful way.
PR & outreach
PR and link-building tools can help you connect with influencers and bloggers in your industry to promote the content that matters. You can use this AI-powered tool to find contact details of influencers, journalists and authors and create personalized emails that get a response.
Wrapping up
Using good sales tactics for your business is essential to closing deals and filling your sales funnel and sales pipeline.Focusing on engaging prospects in personalized sales conversations which are meaningful and mutually beneficial is better than blasting out saley pitches to potential customers.
---
---