If you are a small business owner, regardless of your industry, good email marketing strategies will help you foster better relationships with your customer and build a stronger brand to help you keep growing your business. Email marketing is all about sending emails with the right content to the audiences in your email list based on where they are in your marketing funnel.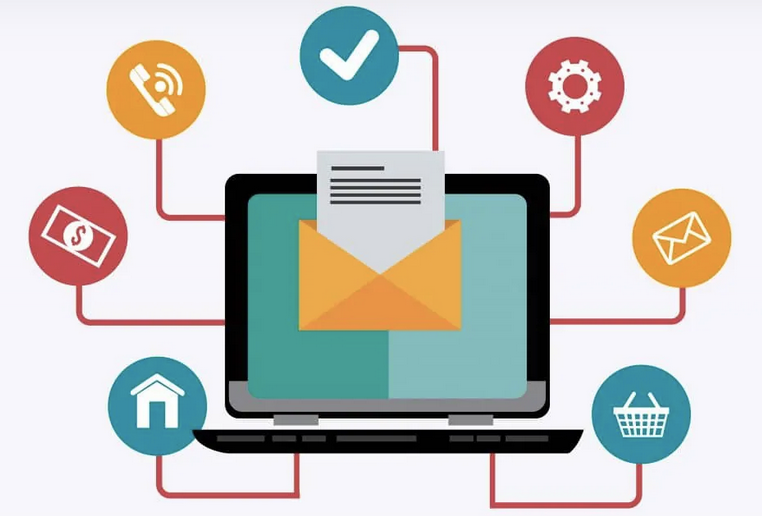 What is Email Marketing Strategy?
Email marketing strategy is a set of methods used by the marketing team to follow the desired set of marketing goals with email advertising. The plan of action gives the businesses a direct communication channel with leads and customers for brand promotion.
A well-planned email strategy in place allows you to set goals and be an easy-to-follow roadmap for a successful email marketing campaign. It also makes it easier for your other business stakeholders to know what they need to do at a given time, ensuring synchronicity while implementing an email campaign. A company can plan when to send time-based promotions or email promotion emails with a good email marketing strategy.
Email marketing is a revenue-driving machine and is one of the most powerful marketing channels in terms of return on investments. The ROI for every $1 spend in email marketing is $38. Hence, it converts 40 times as many customers as social media.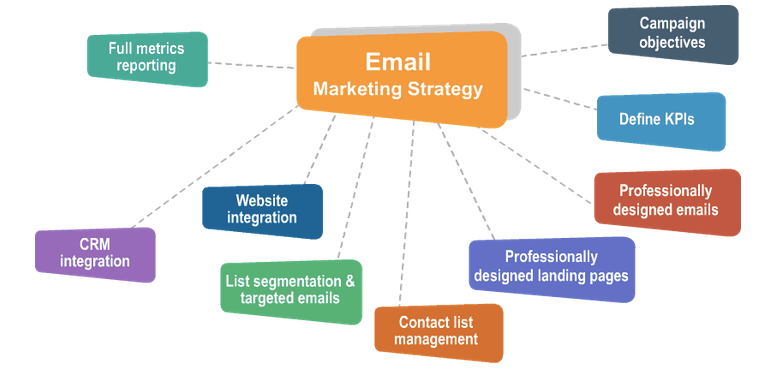 How Do You Develop a Good Email Marketing Strategy?
The first thing you need to do when you are developing your marketing strategy plan is - that it should be based on what you are planning to accomplish.
Emails should be aimed differently based on what you hope to accomplish and who you are planning to target. When you plan your strategy, you should ask yourself these questions:
Who are you sending your emails to?
What is the actual reason for sending the emails?
What is the type of email you are planning to send?
What is the type of content are you planning to send?
How often would you be sending these emails?
Do you have a good design for your email?
Have you referred to a good email marketing strategy?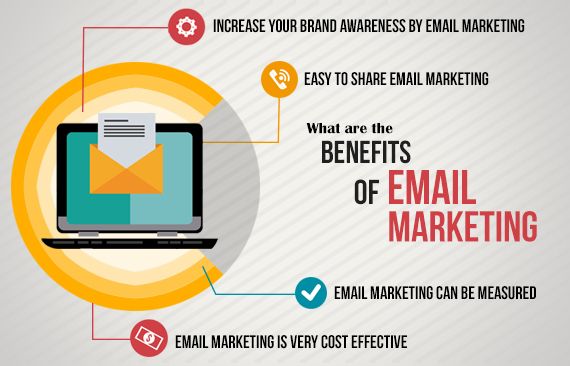 How do you Create an Email Marketing Strategy?
Let us look at some of the steps that you should follow to develop good marketing strategies:
1. Set your email marketing goals
Set goals for your email marketing campaigns based on the purpose you are trying to fulfill. Your goals can be to increase customer engagement, increase loyalty, maximize ROI and maintain relationships.
2. Pick your email marketing tools
It is necessary to pick a good email marketing tool as per your company budget and your goals. A good ESP or CRM system like Deskera CRM will help you with email marketing automation and with marketing strategy.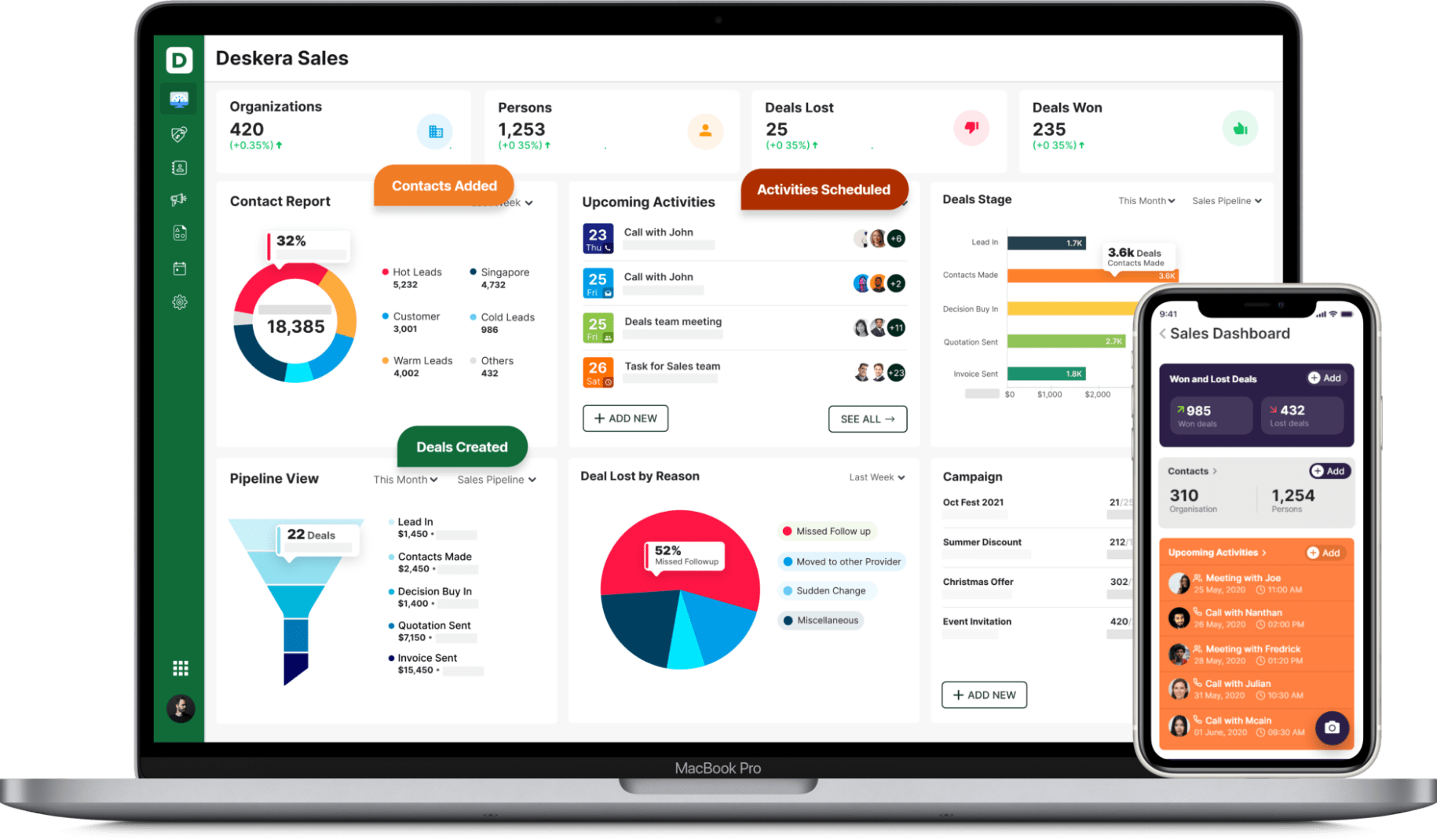 3. Find your target audience
To build an email subscriber list, you need to find the right audience. You need to target people who would use your products and services as per demography, behavior, and gender
4. Pick the right list building tactic
The best way of building a mailing list is through subscriptions. You can add a subscription form to your site or to the high traffic section of your website. Use multiple channels to have subscription sign-up forms.
5. Divide mailing list into segments
Segment the mailing list based on gender, occupation, age, location, behavior, etc. Segmentation is an effective tactic that allows you to send highly targeted email campaigns.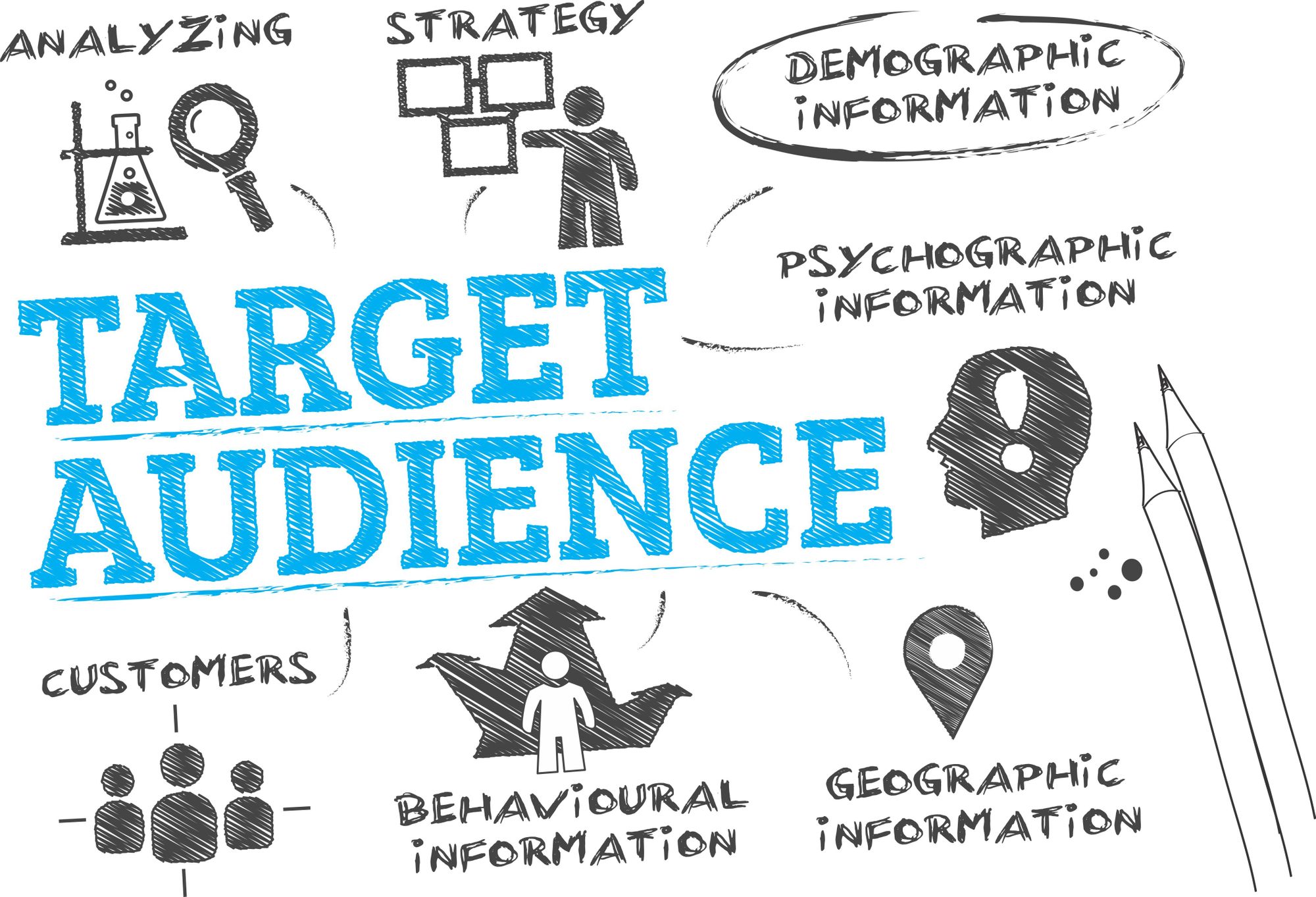 6. Identify the types of emails to send
There are many different kinds of campaigns based on the goal of the email. The email can be based on different parts of the customer sales cycle to push them along to make a purchase.
7. Create a schedule for sending emails
Sending scheduled emails at the right time as per different needs to the customers like welcome email or discount offers to ensure that the customer moves forward
8. Format the email content
You need to create beautiful email templates that are customized to match your brand and products. For your email marketing to be successful, your messages in the promotional emails need to be perfect.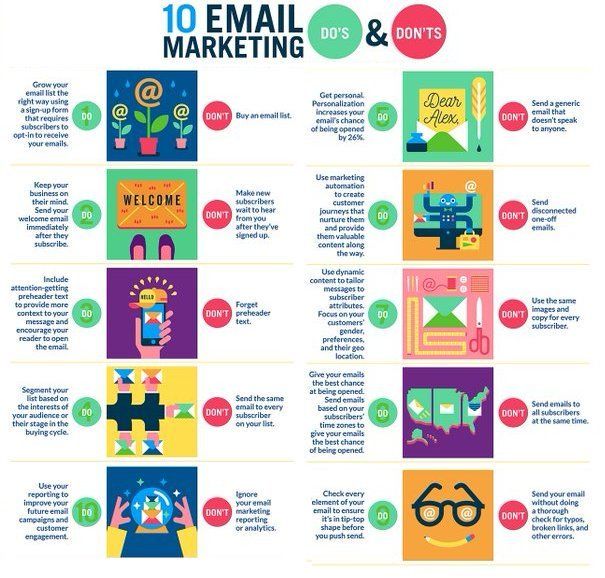 9. Optimize your email
It is essential to always A/B test and optimizes your emails to get better ROI by testing different CTA's, creating a short subject line, good images, fonts, etc.
10. Conduct split-testing
Split testing or even A/B testing determines what copy works for your emails—looking at different aspects such as subject lines, images, CTAs, headlines, etc.
11. Monitor email performance reports
Tracking email open rate, unsubscribe rate, click-through rates, email deliveries, email bounces, spam complaints are some of the metrics that need to be monitored for better performance. This will help you adjust your email strategy based on the reports and feedback you get.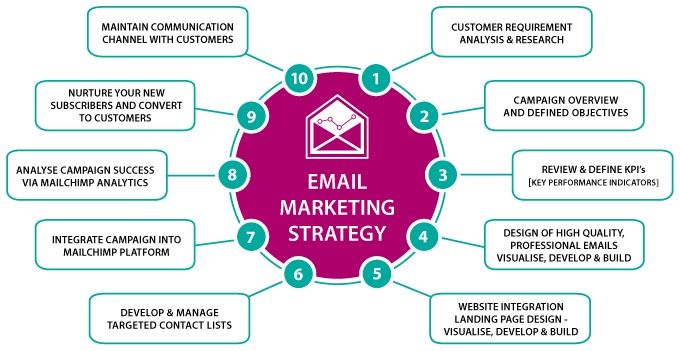 What are the Email Marketing Tactics?
1. Personalize your emails for better customer retention
Personalized email is a must for customer retention. Personalization nurtures your customers and keeps them engaged and interested. You can deploy cart abandonment reminders and make your emails more location-specific.
2. Improve conversions with better subject lines
Just like the headline, your subject line is the part most people read. You can improve your open rate by 26% by adding customer's first names. Keep in mind the length of the subject line by keeping it short between 17-24 characters.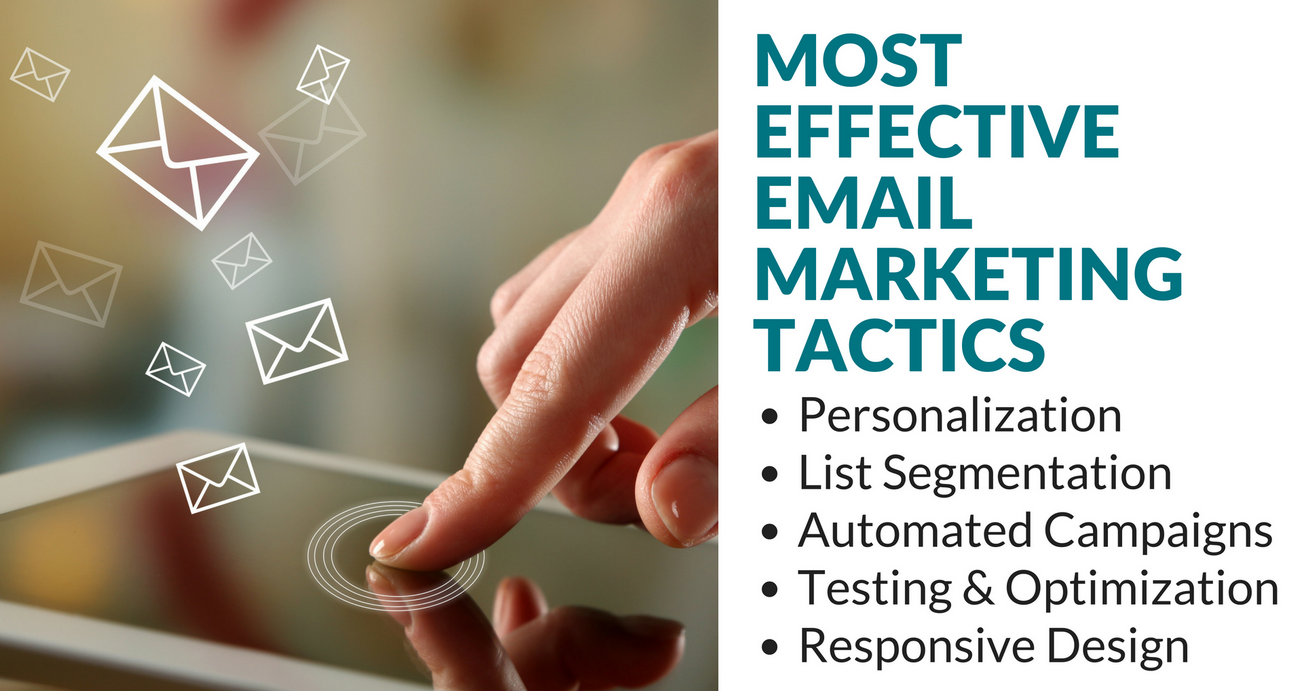 3. Automate for different segments
Use behavioral and location data to segment users based on how they interact with your website in the past and their journey in the sales funnel.
4. Personalize with dynamic content
Dynamic content allows you to customize your email as per what suits your recipient. With this type of personalized dynamic email content, you can boost your message's relevancy so that your email marketing drives clicks and sales without forcing you to invest hours of time to create different individualized campaigns.Dynamic content is one one of the best sales tactic for 2021.
5. Target user-generated content
The best way to run a successful user-generated strategy is by using a hashtag in your social media, emails, photos, and products. This is a great way to encourage customer engagement in your email campaigns by making them interact with your brand.
6. Promoting Social media sharing
By integrating social media and email marketing together will improve your overall campaigns and grow your email list. You can encourage your contacts to follow you on social media and also use social media for sign-up forms. This will help your business gain exposure and increase engagements with your audience.
7. Track analytics and customer behaviour
Track user behavior using tools like google analytics and help get a sense of your data. You can then use this data to improve your personalization and segmentation. Keeping track of your audience's behavior and understanding their psychology will help push them down the sales pipeline to a customer. Looking into metrics like click-through rate, open rate, conversion rates will help you improve your campaign behavior.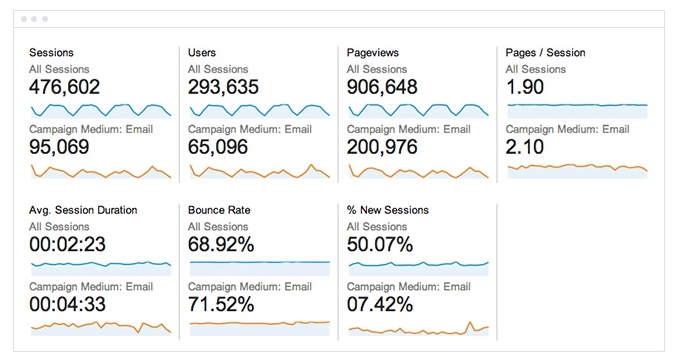 8. Understand the beauty of A/B testing
You can find out what works best for your audience and then deploy your campaigns. Experimenting with subject lines, headers and graphics will let you know which approach works best for your audience. Incorporating this learning into your future email campaigns and marketing content will help your performance.
9. Timing and consistency to send emails
It will take some time with experimentation to figure out your correct and ideal email timing. Other than timing, it is to know how often you need to send your marketing emails. It is important that you are consistent with your emails and ask your audience how often they want to hear from you.
Conclusion
Emails are often the biggest revenue driver for your business. It is best to keep these tips in mind when building your marketing strategy.
From this article, you can take away the following:
Email campaigns are more specific and with a targeted audience segment
There are several types of email campaigns as per your business needs
Easy to measure and optimize your email campaigns
Get data about your customer behavior and user activity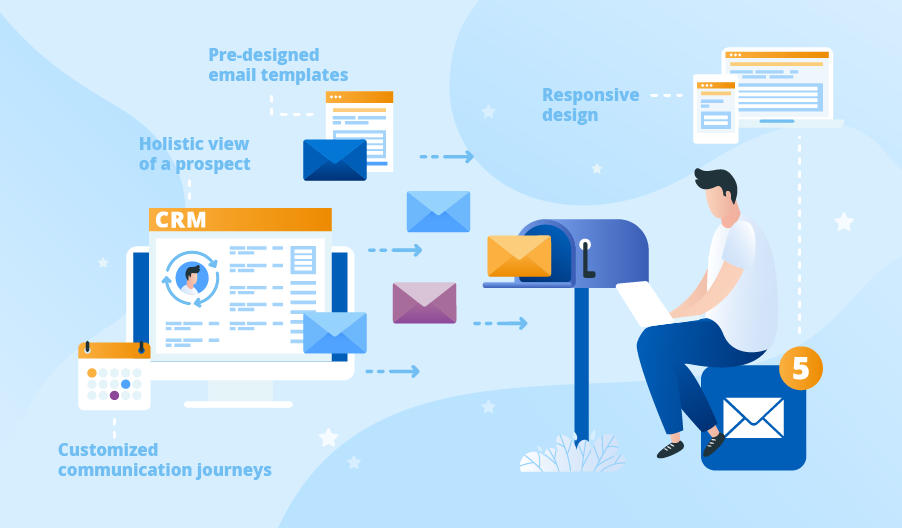 Strategize your email marketing campaigns with these steps:
Set email marketing campaign goals
Decide the type of email as per your business
Choose your audience segment as per your business
Select the right CRM technology
Create good opt-ins
Write a good email marketing copy
Create a good email design
Track and test your email campaigns
Finally, you can make your email marketing the most profitable digital marketing channel by using a good CRM system like Deskera CRM. With Deskera Email Marketing software, you can create professional and pre-designed email templates, create segments, send personalized emails, schedule emails to go out at a specific date and time, and monitor performance.
---
---