Are you feeling overwhelmed by all the competition in the market? Also, with the pandemic playing havoc and all the physical stores having to shut down or limit their 'open time', you must be wondering about the ways to make your business feel hale and hearty. This is a post to address all your concerns and to achieve better sales and conversion outcomes through the landing pages.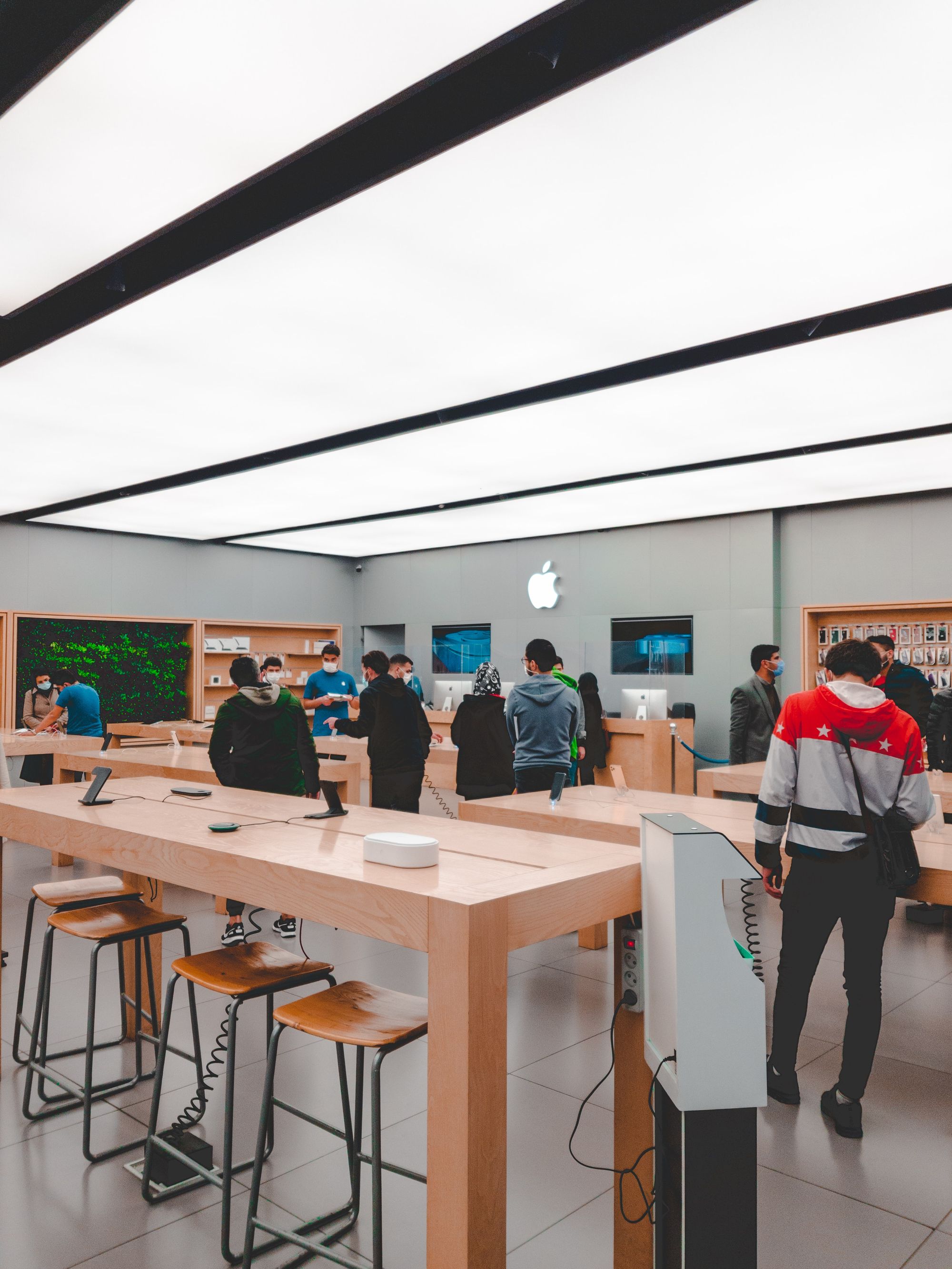 Landing pages can be an effective medium that lets the visitor know about your retail store and highlight the details of that particular product they came looking for on your web page. The article aims to provide you with all the information about landing pages to maximize the benefits and get the most out of your retail store.
This article endeavors to address the conversion concerns and overcome them by learning from some of the best examples.
We shall be learning in detail about the following points:
The reasons you need great landing pages for your retail store.
We shall also visit the difference between a home page/product page and the landing page.
We look at the top seven reasons why you need a landing page.
5 Must-have elements on your landing page.
Finally, we learn about the 7 landing page examples for your retail store.

Why Do You Need Landing Pages for Your Retail Store?
A sales funnel is incomplete without landing pages. When you run advertising campaigns, you build a bridge between when your customers first see your ads and eventually make a purchase. Additionally, well-designed landing pages can be advantageous for other aspects of your marketing campaign.
Here are seven reasons why your retail business needs landing pages:
Economic way to drive commercials
Given the current pandemic situation, the retailers have had a tough time. An additional store would mean much more investment; which in all likeliness, may not be  good decision in the present scenario.
Therefore, having a landing page that yields the same results and increases brand awareness could be an optimum solution.
Raising brand awareness
Landing pages present information for a product in a sharp and concise format. Visitors who happen to come across the landing page obtain information about the company in a few minutes; thereby boosting brand awareness.

Collecting and analyzing data
Landing pages serve the purpose of providing precise information and guiding the visitors to take an action; for example, signing up, collecting email ids, and other contact information. This information can be used in the future for communicating the updates and latest happenings in your company.

Efficient for targeting specific customer segments
Landing pages are cut out for special segments of customers and aim to target them for conversion.

Drive higher ROI for paid traffic
You can achieve a better than expected ROI on your investments made for the traffic.

Increase SEO
With a good quality landing page, you are certainly enabled to accomplish a better search engine ranking and a rise in SEO.

Aim for 1:1 Conversions
A good landing page is the one that aims and fulfills the criteria of 1:1 conversion. After all, conversion forms the basis of building a landing page.

Try Deskera For Free Today
Book a Free Trial
Difference Between Home Page and Landing Page
If you have been confusing the two terms, landing page and home page, the following table shall assist you with understanding the terms better. The two are different in more ways than one. Here's how.

It is essential that we understand the difference between the home page and the landing page to utilize the landing page to its full potential. In the next section, we cover the 3 must-have elements of your landing page.
5 Must-haves on Your Landing Page
Now that we are familiar with the concept of landing pages, we shall learn about the five essential components that enhance the quality of the landing pages in terms of conversions.

Clear CTA: CTAs should be well-placed and in bright colors and fonts to be clearly visible to the visitors.

Imagery that gels well with the product theme: Use high-definition and clear photos or video to bring out the features of your product.

Clutter-free layout: Avoid too many boxes, images, videos.

Simple language: Use simple and easy-to-understand language which conveys the message effectively.

Great Content: While writing Headings and subheadings, ensure that they add relevance to the page, and are attractive and catchy.

7 Landing Page Examples for Your Retail Store
When creating landing pages for a retail store, we can be mindful of certain essential elements for the landing page. These include CTAs, delivery dates, stock updates, availability in a particular location or area. All these constituents help the customer to gauge if they would like to buy the product online or would want to visit the physical store.

We have curated a list of landing page examples which help us know some of the key components to include in your retail store landing page. Text can include:
Shipment dates
Stock information for offline purchasing (Indicating product 'Out of Stock', or 'not available' for a particular location is a good thing to have.)
CTAs
Clean and multiple high-definition images.

In this section, we closely observe some of the best landing pages you can take clues from for your retail business.
Gucci (Handbags retailer)
Rayban (Men's Sunglasses)
Ikea (Office Chairs)
Pepperfry (Kids' room decor)
DavidsBridal (Bridal Outfits)
Decathlon (Sports Accessories Store)
Matouk (Bedsheets)
Gucci
Handbags

Why is it a good example?
The product picture is very clean and impressive.
Details of the product are well-described with the price and color centrally placed.
CTA stands out visibly well.
Offers an option to send the product as a gift, which is a great feature to add.
'Find in Store' is an option for customers who would want to purchase the product in one of the physical stores.

RayBan for Men
Sunglasses
Why is it a good example?
Describes the glasses with all the specifications by the side.
The picture of the product gives an idea of how the product looks.
Clear CTA of Add to Bag is highlighted in red.
'Find in Store' lets the user locate and find the product in a nearby store.


Ikea Office Chair
Furniture Store

Why is it a good example?
A detailed description of the chairs generates interest for the onlooker.
Images and videos add to the appeal apart from providing comprehensive descriptions.
Check in-store is an option provided for the ones who wanted to have a look at the product and purchase it from there.
CTA in blue is catchy.

Pepperfry
Furniture
Why is it a good example?
The page displays the various colors the product is available in along with other specifications of the product.
CTAs- Add to Cart and Buy Now- are brightly colored buttons that are easily comprehended.
Delivery can be estimated by entering the pin code. This lets the customers know when to expect the shipment.


DavidsBridal
Bridal Attire

Why is it a good example?
The picture explains the outfit and the other details pertaining to it.
With the price of the dress and the size options available, the page makes it simpler for the customer to shop.
CTAs are clearly understandable.
Make an Appointment- as a CTA enables the customer to come over to the shop and purchase the outfit.

Decathlon
Sports Accessories
Why is it a good example?
While searching for a trampoline, the page provides details of the product with the price and color specifications.
Add to cart as a CTA is elaborate and sticks out for easy processing.
Also when scrolled down, the page offers a quick view of the related products.
Ratings offer a valuable insight into the experiences of the previous customers.

Matouk
Bedsheets and Interiors

Why is it a good example?
Apart from the headline which provides the name of the product, the price and color are well highlighted.
The soft color schemes complement the theme of the page.
The product is out of stock, but the page neatly explains when it will be back and ready for shipping.
CTA is clean and clear
How Can Deskera Help Your Business?
Deskera is one of that unique software that facilitates the designing and management of landing pages through your CRM software. For this, Deskera CRM+ is what you are looking for.
Deskera CRM+ is a software that has a special section dedicated to landing pages. This section is designed such that it will help you throughout the process of designing, launching, tracking, and optimizing your landing pages.
Deskera CRM+ comes with some pre-installed landing page templates that you can use or you can even choose to design your landing page from the start. Both of these options are supported in the Deskera CRM+'s landing page module. This will ensure that you can create beautiful and professional-looking landing pages that generate leads without the help of any designers or IT professionals.
With Deskera CRM, you can enhance your business productivity by facilitating the automation of your email marketing strategies. Deskera is based on a cloud system model that can help to fulfill all your business needs. Be it data integration, or real-time analytics, Deskera can help you in every aspect.
Deskera CRM is the best platform that can help you with contact and deal administration, sales pipeline management, email marketing campaigns, to name a few. Not only this, but you can also generate leads for your business by creating email campaigns and view performance with detailed analytics on open rates and click-through rates (CTR).
Deskera is a cloud-based technology. It automates corporate processes and thus makes them easier to manage. It cuts down on administrative time while simultaneously enhancing productivity.
Deskera provides you with solutions such as Deskera CRM Plus that can help your business by providing you with landing page building templates for your business. Deskera CRM helps small businesses get more from each landing page you create. It lets you build and optimize landing pages that prompt you to improve conversions for your business and increase your sales and revenue.
You can create good lead magnets to generate better responsive landing pages.
Deskera CRM Plus provides you with the tools and templates to build customized landing pages as per your business. It provides you the option to modify images, text, customer sign-up form, embeds custom, HTML, and lets you monitor your website visitors' behavior. Using the website and landing page analytics, you can understand your customer's psychology and improve your sales.
Having a focused sign-up landing page, your business will be able to increase its customer database and will help you retarget your existing customers and also manage customer deals and sales funnel better. Managing your customers using a good CRM system, will save your business a lot of time and money in the long run.
So, don't wait anymore, get going with Deskera and ensure the success of your business!
Key Takeaways
We shall walk through the important points pertaining to landing pages here:
When you run advertising campaigns, you build a bridge between when your customers first see your ads and eventually make a purchase.
Landing pages help raise brand awareness, collect and analyze data, targeting specific customers, drive higher ROI, increasing SEO.
Landing pages are different from home pages as home pages consist of general information for the masses, whereas the landing pages revolve around a specific goal/ product.
Clear CTA, Imagery, clutter-free layout, simple language, and great content are the essential elements of a landing page.

Related Articles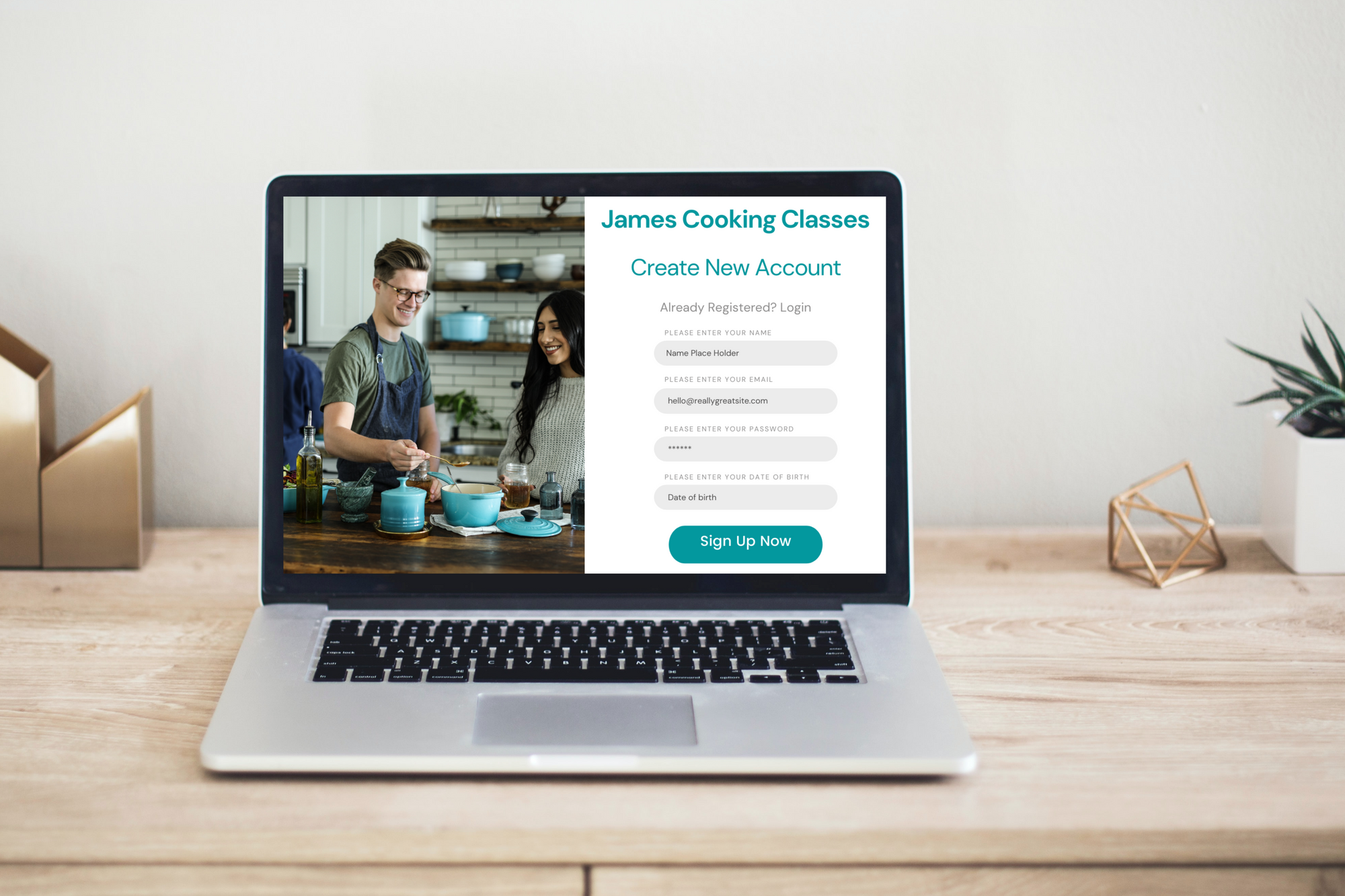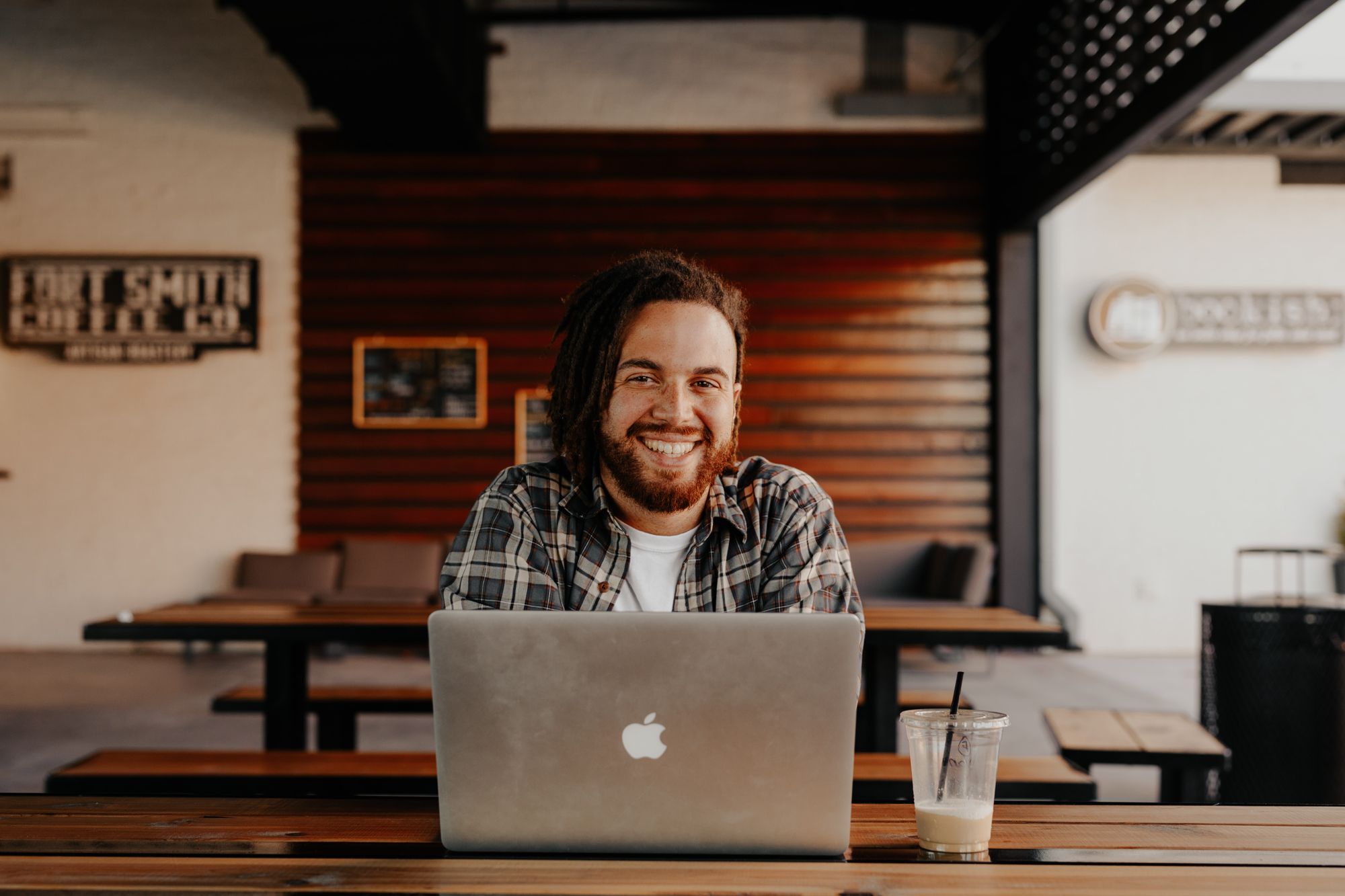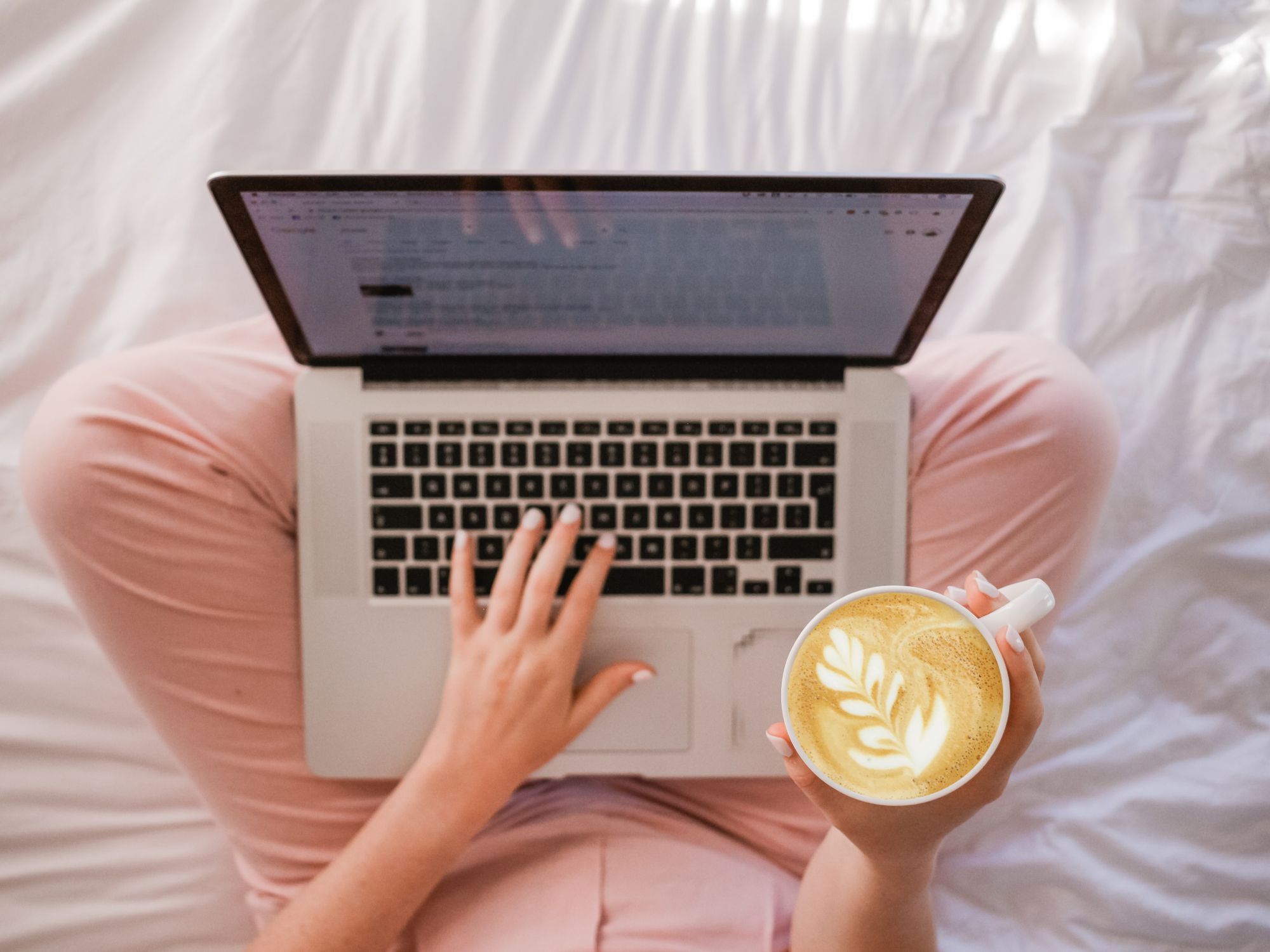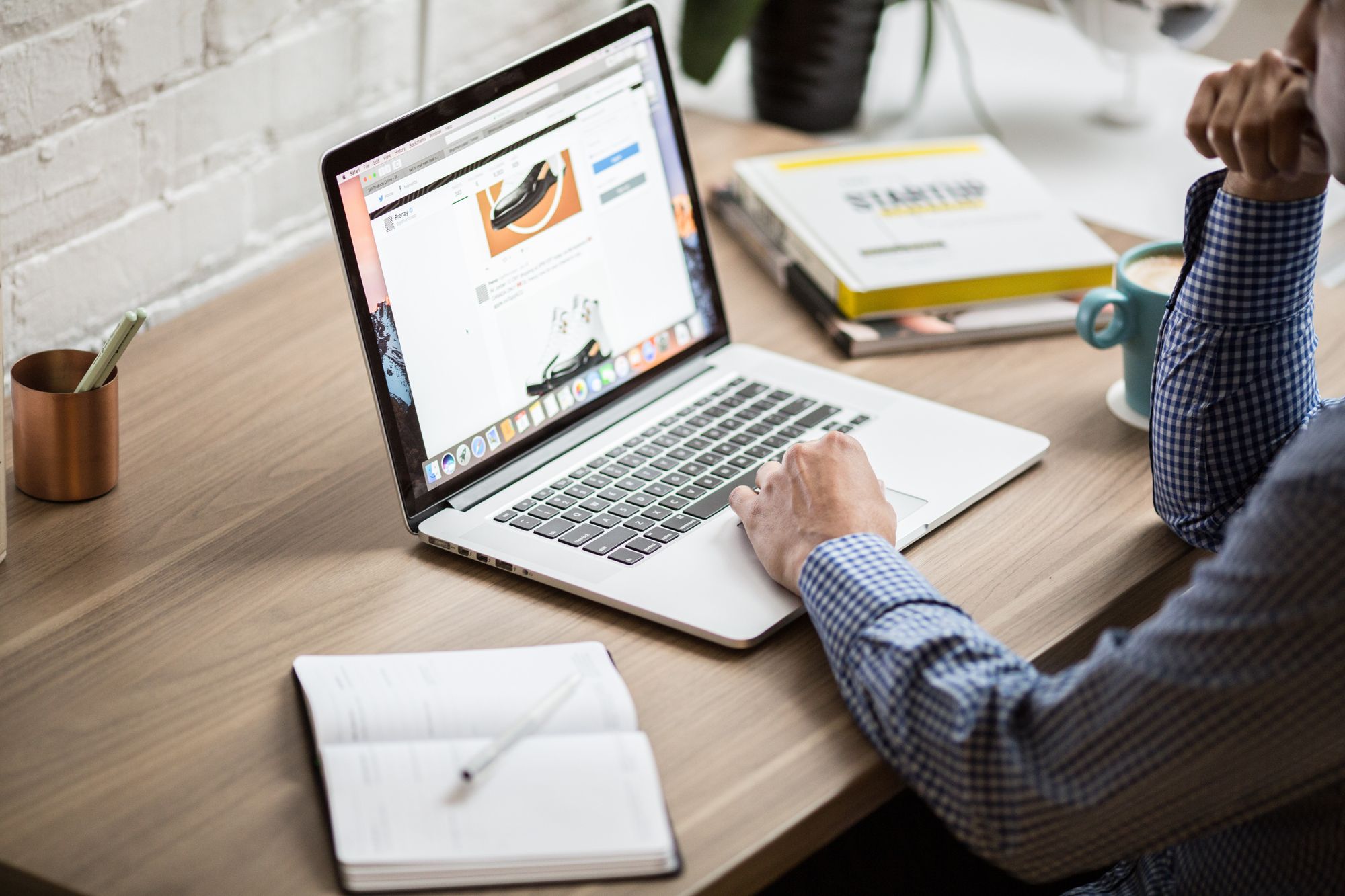 ---
---