In 2021, the revenue of the global apparel market reached 1.5 trillion U.S. dollars, and it's expected to reach a whopping 2 trillion dollars by 2026. This positive growth in the apparel industry is only a good sign for you to make great strides in your business and make your business the first pick for your customers and employees.
Wondering how you can do that? A good starting point would be to improve your business processes with Enterprise Resource Planning, aka ERP. Now, you may ask what ERP is and why it is a must-have for the growth of the business. Worry not because, in this article, you will find all the answers to your questions. So, let's get started!
This article covers the following:
Get Best ERP System with Deskera Today
Try it for free now!
What are the Key Operations in an Apparel Company?
Here are some of the key departments of an apparel industry that helps run a business smoothly:
Accounts Section
The accounts department looks into the following things: LC (letter of credit), COO (country of origin), Invoice, and Packing list. It also handles the cash flow of the organization.
Production Planning Department
Once the order gets confirmation and the pre-production sample is approved, the merchandiser takes preproduction meetings with the department heads. The planning section then estimates and plans order quantity, plan cut date (PCD), the breakup of order, operation breakdown, and so on, based on the particular unit.
CAD Section
The CAD department of the apparel industry collects different inputs such as Tech pack, purchase order, fabric details, 10 parameter report, pattern, etc. With this, they come up with output as lay reports and consumption per garment.
Merchandising Department
Merchandising department understands the buyer's need, and then they try to make things as expected by the buyer.   Merchandising process involves planning, developing, executing, and dispatching the order (product) to the buyer. The merchandising method comprises guiding and supervising the successful processing of an order.
Design Department
Many organizations have different departments dedicatedly working on designing areas. The work of this department is to create new and fresh designs as per the current market trends or analyze the designs received from the buyer.
Sampling Department
Sample quality decides confirmation of bulk orders, so this department is one of the key departments. This department is also called a product development department. In this department, different types of samples are made from prototype to the top sample. Merchandiser coordinates sampling department.
Fabric and Trim Store Department of the Apparel Industry
In-housing the ordered material and comparing it with the BOM and order quantity is one of the roles of the store's department. Keeping a check on the inventory, dead stocks and reporting the same are also the responsibilities of the store's department. Once the ordered fabric, trims, and accessories are in-house, the store's department inspects the same.
Fabric Inspection Department
The main aims of the fabric inspection department are to analyze fabric defects using various standard methods. 4-point inspection methods and 10-point inspection methods are used to assess fabric quality. Trims and garments are checked with AQL (accepted quality level) 1.5
Maintenance
Zero breakdown and preventive maintenance are mainly aimed at reducing downtime and increasing lifetime. The maintenance department works out the following terminologies: MTTR: Mean time to repair, is the time required to mend a failed machine. MTBF: Mean time between failures is the time between two successive defeats.
Production Department
The apparel industry's production department is a factory's heart as most people are involved in the production department. The key function of the production department is to achieve maximum production, productivity, the efficiency with minimum wastage and in minimum time.
Quality Assurance Department
To maintain and control the quality, the quality assurance department of the apparel industry divides the work into different inspection stages. Pre-inspection, inline inspection, online inspection, end line inspection, and final inspection.
HR Department
The HR Department recruits new employees as and when required. They look after planning different employee policies apart from their pay scales. The training of the newly admitted operators or staff is also taken care of by the HR department. The HR department's responsibility is to keep the absenteeism and attrition rate to a minimum.
Industrial Engineering
Industrial engineering always thinks about betterment. The industrial engineering department of the apparel industry works on productivity improvement, production improvement,  quality improvement, efficiency calculation and improvement, and so on.
Talking about improving the process in the apparel industry, considering there is so much to do, what if you had a one-stop shop to take care of these vital functions? ERP does exactly that for you.
JIT Inventory
Just-in-Time Inventory is an inventory management method aiming to provide inventory and raw materials only at the time of need. Effective JIT implementation allows organizations to make frequent changes in their designs, follow the latest trends, and sell 85% of their line at full price.
It is necessary to have a solution like ERP that simplifies the workflow that is as intensive as in the apparel industry. Let's find out what ERP is and how it can help your apparel business.
What is ERP?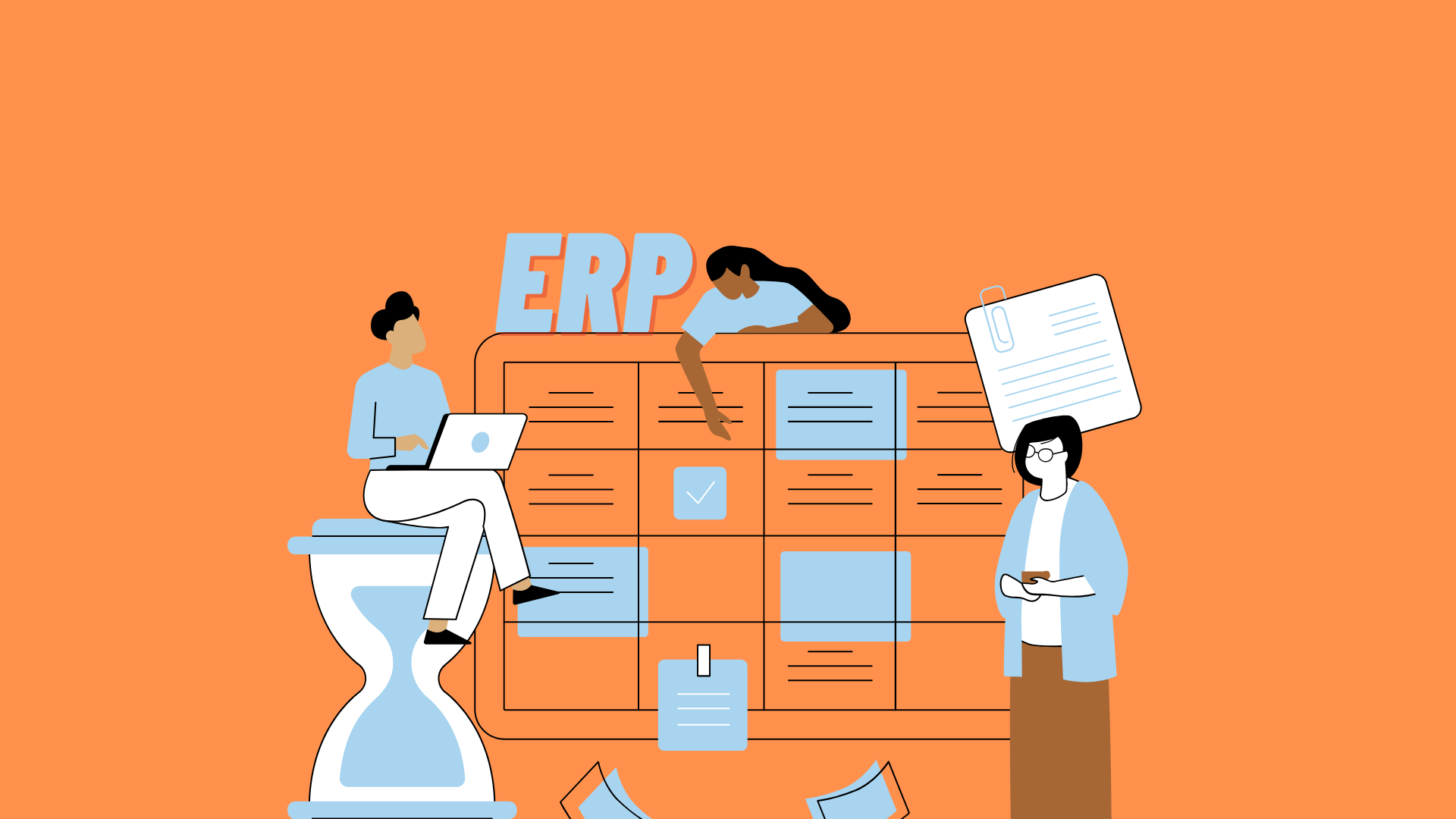 Enterprise Resource Planning (ERP) is a type of software organizations use to manage day-to-day business activities such as accounting, procurement, project management, risk management, compliance, and supply chain operations.
A complete ERP suite also includes enterprise performance management and software that helps plan, budget, predict, and report on an organization's financial results. Sounds like quite a software for your business, but let's find out some major reasons why you need an ERP for your apparel business.
Why Do You Need an ERP for Apparel Industry?
It's not an unknown fact that technology has made business processes effortless; however, when we talk about the apparel industry, it still seems complex to many. Considering there is a plethora of divisions that you need to manage as a business owner.
Whether a seller has its own warehouse or uses a 3PL, impeccable inventory management is essential. It's not enough to know that "blue shirts are in aisle 12" when you have blue shirts in dozens of styles, sizes, and shades of blue. Managers need to know exactly what is in the warehouse and where at any given time.
To mechanize the workflow, many in the apparel industry manage too many departments separately, killing your time and burning a hole in your pocket. Imagine you have to set up 10 different systems. One system for accounting, one for warehouse, another for order management, some for capturing customer data, and even more for processing employee leaves, attendance, payroll, and so on. What if you had one place to manage all the above?
ERP is one such solution that has come to your rescue. Wondering how? Here is a list of benefits you don't want to miss out on as an apparel business owner.
Benefits of ERP in the Apparel Industry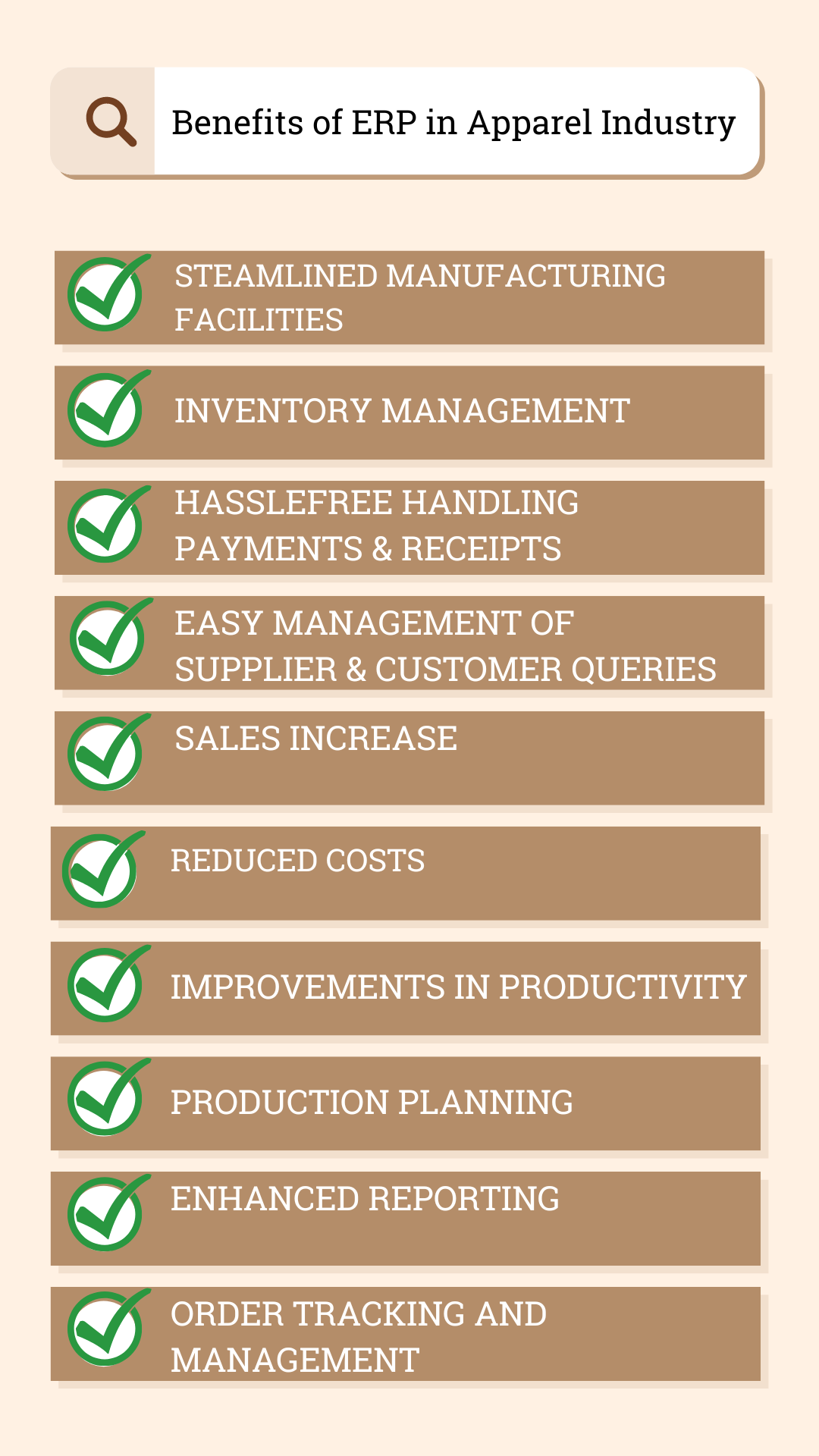 Here are some of the reasons why ERP would be a step in the right direction for your apparel business.
Streamlined Manufacturing Facilities
The effective management of raw materials is one of the toughest challenges faced by the apparel industry. The quality of the raw materials received and the finished goods' condition increase an organization's brand value.
An ERP Software helps the administration with real-time information on various aspects of the manufacturing process such as sewing, dyeing, printing, labeling, and packaging to ensure quality control and effective implementation.
Inventory Management
ERP software helps businesses handle inventory by sorting products into price, size, color, design, and vendor categories using a self-organized apparel matrix. Textile cloud ERP automates and dynamically handles all stock activities, ensuring stakeholders receive the right product at the right time.
The inventory management module in ERP software will assist apparel manufacturers in achieving optimal inventory levels and reducing waste production while also improving manufacturing efficiency, quality, efficiencies, and processes.
Handle Payments and Receipts Hassle-Free
Many businesses struggle to manage multiple customers at a time. Assembling multiple orders within varying price ranges and producing bills and receipts for a diverse variety of items makes cost accounting a painful process.
ERP  systems in the apparel industry create a multi-rate pricing list with specific discount systems, keep track of unused credit limits, bill changes, revisions, and maintains selling and purchase ledgers.
Easy Management of Supplier and Customer Queries
Automating the production and inventory accounting processes improves the response of sales and HR teams to supplier and consumer inquiries. Additionally, Cloud  ERP software can help with synchronizing purchase orders from retail stores, monitoring online purchases, controlling inventory delivery times, and estimating net revenue using various margin rates.
Sales Increase
One of the most important ways to increase sales is understanding potential clients. An effective cloud ERP system handles product rotations and consumer demand analysis to provide customized sales.
ERP systems keep track of customer information, including transaction history and frequency. This information helps better to understand garment trends and aid in production planning. With the implementation of an ERP system, customized deals and discounts are updated to loyal customers via text or email regularly.
Reduced Costs
Planning activities ahead of time would certainly save money for the company. ERPs remove unnecessary labor charges and streamline business processes, reducing human errors and associated risks by automating core operations.
Standardizing internal functions such as staff distribution, inventory control, and financial audits helps companies to track down and cut unnecessary costs that are weighing them down.
Enhanced Reporting
ERP software includes advanced monitoring features. In today's world, where data is abundant, it's critical to make sense of them to get ahead of the competition. Cloud ERP systems provide visibility into sensitive organizational and financial details.
ERPs can generate custom reports based on divisions and positions, verify financial statements, and monitor them in real-time to understand sales inflows and benefits.
What is As-Is Process Analysis that You Must Practice?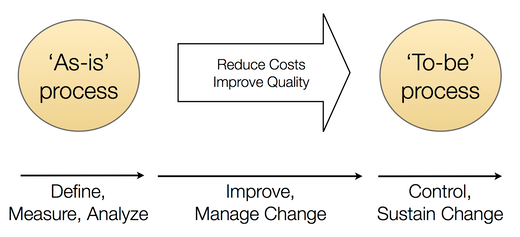 As-is process analysis or current state analysis is a process management strategy that identifies and evaluates a business's current processes. It not only helps you spot the loopholes in your current system but offers an opportunity to improve your business processes.
With As-Is process analysis you can focus on an entire business organization or on one or more specific processes within a department or team. Mentioned below are some of the key areas in which As-is process analysis can prove fruitful:
Putting money in the right place
Making processes cost-effective
Improving existing processes or creating new processes of the apparel industry
Boosting customer satisfaction
Improving business coordination and organizational responsiveness
Complying with new regulatory standards released by the government
Adapting processes following a merger or acquisition
These are some of the benefits of as-is process analysis, but is it crucial for your apparel industry too, let's find out!
Get Where You Want To Be with As-Is Process Analysis
The key benefit of as-is process analysis is that it helps you build  a concrete foundation in an organization's processes. If you will not be aware of the weak points of your business processes, it can be difficult to manage and improve the systems at place.
By conducting as-is process analysis you can expect the following perks for your organization:
Align the operations of your business with pre-aligned business strategy.
Increase operational efficiency.
Increase control and consistency across the organization.
Gain a competitive edge in the market.
Improve process communication and training.
Help you identify reasons to adopt new systems like ERP to take your business a level up.
Brick & Mortar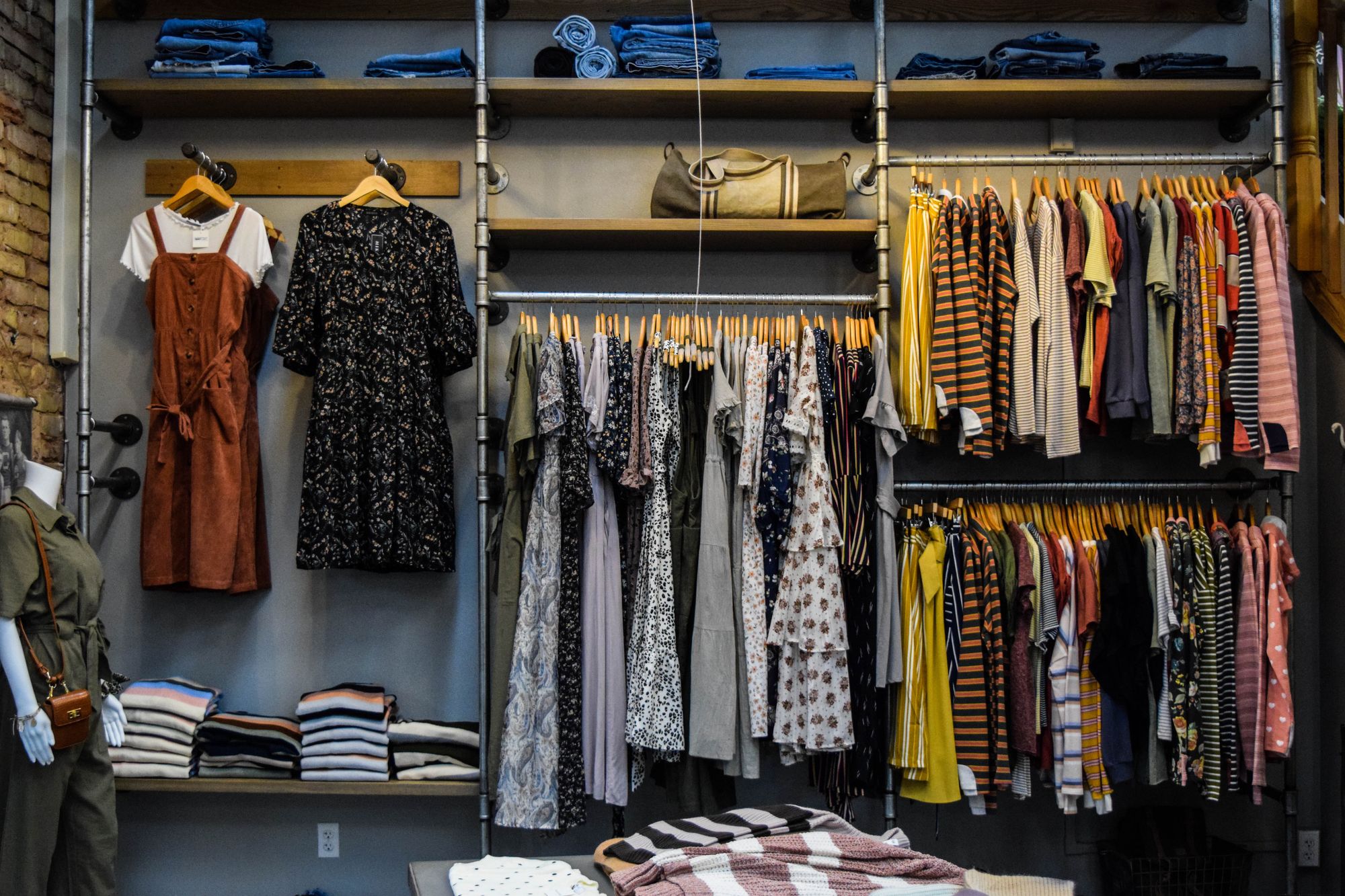 What are the Challenges Faced by B&M Apparel Industry?
In every business there are roadblocks that can hamper the success of your company, below mentioned are a few challenges faced by B&M apparel industry.
Inventory Levels
Controlling inventory is not a new apparel industry issue, but the rules of the stocking game have changed in light of how consumers shop today. Customer preferences change faster, which speeds up inventory turnover requirements.
Suppliers must adjust to smaller orders placed by retailers and wholesalers and improve turnaround times. This puts pressure on their raw material, transportation, quality control, and labor costs.
As energy prices climb worldwide and manufacturing costs rise in China, where, according to IBISWorld, most of the world's clothing is made, the industry has begun to seek more efficient production locations. Strong supply-chain relationships are of extreme importance for inventory control.
Product Sourcing
Sourcing is a two-pronged issue in the apparel industry. The ability of other countries, such as Bangladesh, to handle the production being moved from higher-cost China can affect critical delivery schedules.
Local sourcing has entered the picture, especially with private-label clothing sold by U.S. retailers who want transportation efficiency and reduced risk associated with changing laws and currency rates.
According to a 2012 Free2Work apparel industry trends study funded by the U.S. Department of State, the second sourcing issue revolves around corporate social responsibility.
Increasing awareness of working conditions in facilities across the supply chain, from harvesting raw materials to manufacturing and shipping, puts pressure on apparel industry firms to practice responsible purchasing that can enhance their brand image.
Communication Issues
In the product development stage, timely communication is crucial. Unfortunately, if your organization is still using disparate email, Excel spreadsheets, and design software applications at this phase, communications between your designers and suppliers will always be delayed.
For example, let's say that a designer is trying to get pricing on raw linen for a jacket. If they are still using manual means, it could take endless phone calls and emails. Then, even after they obtain a price, they must still calculate landed costs if the supplier is overseas.
When you integrate your business with ERP software, you can effectively communicate with your clients, stakeholders, and even accounting at every point along the way as each design comes to fruition.
Designers can share Tech Pack information in one central location so that everyone involved in the project has accurate, up-to-date data. That means that any changes, updates, and conversations are all documented and easily accessible.
Worker Accountability
In typical apparel manufacturing company, there might be hundreds of employees working on different tasks. There are usually cutting, sewing, and finishing stations, as well as packaging and quality control (QC) zones.
If your manufacturing business is still operating without technology-based processes, the workers are spread across the factory floor and often work in silos. This style of manufacturing discourages interaction, except within specific teams.
It also means there is no way to share information or for workers to understand progress against production goals. Overall, this reduces the efficiency of your operation and contributes to low employee morale.
In today's modern business climate, where stakeholders and consumers demand full transparency and accountability, apparel manufacturers need a solution where they can track both production and defects.
You get real-time access to production data at every level of your organization. Managers can project production data onto big screens overhead so that workers and teams can see how they're doing throughout the day.
If there are issues with production or a machine breaks down, floor supervisors get notified immediately so that the problem can be addressed. With ERP software, workers use tablets to scan each item as it's completed, which eliminates the need for manual reporting. No more gum sheets to record each item completed. No more errors with manual production counts.
Instead, management gets verifiable data about production status, which means they can keep their promises. ERP ensures optimally functioning shop floor operations and guarantees that your business meets both production targets and delivery commitments.
Inventory Management
Modern garment manufacturing is constantly evolving because modern consumers demand the latest trends but also want sustainable manufacturing practices. More than any other industry, apparel is dependent on consumer tastes, which can change daily.
While correct inventory management isn't an issue for just the apparel industry, it does have unique challenges that other manufacturers don't face. Energy prices are climbing worldwide, which means that manufacturing costs are also rising.
It's a trickle-down problem that starts with the manufacturer and affects every part of the supply chain. Finding new suppliers or manufacturers isn't always an option, so using technology to maintain good supply-chain relationships is crucial for inventory control.
With an ERP, you eliminate inventory silos between channels, which ensures that you achieve the perfect product assortment. This helps you avoid stock-outs and lets you allocate items to the correct distribution center for your retailers.
You'll free up cash flow because you won't be sitting on excess inventory that you cannot sell, and with one source of the truth, you'll have a unified, real-time picture of inventory data across all your warehouses.
No Integration
Apparel manufacturing is a complex process that needs tight coordination between each department- fabric store, sampling, spreading and cutting, sewing, quality assurance, finishing and packaging, finance, and so on.
To serve this type of business, it's a must to have fully integrated software that can bring different departments together. One such software is none other than ERP.
Lack of Real-Time Management
The viewing, editing, and reporting in real-time have become a basic need in this modern world of manufacturing. Businesses need a nimble solution that can make collaboration and communication simple.
Minimal Data Security
Purchase orders, sales orders, manufacturing orders, fact sheets, industry-specific brochures, HR files, and employee data sheets are some of the documents that are often overlooked because of the lack of proper management and security channels.
An antiquated process of data storage should be swapped with cloud storage that offers anytime, anywhere access.
Low on Sustainability
Environmental sensitivity has become an emerging issue in the apparel industry. The search for ways to incorporate more environmentally friendly methods throughout the apparel production cycle includes evaluating dyes, assembly, packaging and fiber production.
LEAF.org  Labeling Ecologically Approved Fabrics offers certification to apparel industry companies that practice organic farming and humane animal treatment, reduce wastewater associated with textile manufacturing and use biodegradable packaging. Implementing a sustainability program gives businesses a way to differentiate themselves.
Here are some customer-related challenges too that can go untapped by you but may cost you your business in the long run.
Weak Engagement With Customers
Direct-to-consumer strategies gained prominence among fashion and apparel brands during the pandemic, as online shopping was the best way to reach home-bound buyers.
Consumers loved the easy access and efficiency. But as reopening and mobility increase, consumers are reacquainting themselves with pre-pandemic shopping habits.
While consumers will continue to shop online in the coming years due to convenience and established behavior, many are yearning for in-person experiences and will moderate their online shopping in favor of a return to brick-and-mortar stores.
Smart fashion and apparel companies will need to assess and adapt preferred channels to meet consumers where they are, whether it's shopping from their couches, in stores, or both.
There will also be increased competition for the consumer's wallet share due to shifts toward spending on experiences and the impact of rising inflationary costs on everyday essentials.
Effectively utilizing consumer data will allow middle-market fashion and apparel companies to understand the needs better and wants of their customers, thereby protecting margins through SKU rationalization and fostering consumer relationships developed during the pandemic. However, strong brands should also work with retail partners to co-develop a strong sales strategy.
Meanwhile, data security and privacy should be a key priority as well. As educated consumers hear more and more about data breaches, they will be more likely to buy from a trusted brand focused on securing their privacy.
Lack of Social Responsibility
Consumers are making purchasing decisions that are in line with their values in addition to providing value. Many fashion and apparel companies are adapting by incorporating environmental, social, and governance (ESG) issues into their brand strategies.
An investment in sustainably sourced materials that go into higher quality, longer-lasting products is key to a growing population of consumers who care about the values upheld by their favorite brands.
This type of investment also allows consumers to feel good about the products they purchase, and they may even be willing to pay a premium for them. Moreover, consumers aren't the only ones with a focus on sustainability in fashion.
The investment community has placed a keen emphasis on ESG. Middle-market fashion and apparel companies seeking capital often attract new investors and capitalize on higher valuations if they can prove the integrity of their ESG business model.
With the help of an ERP system, you can put a pause to every known and unknown environmental damage that your apparel business may be causing. Wondering how? ERP is the solution to all the unnecessary paper waste, transport for communication, and waste of resources.
Broken Supply Chain
Supply chain disruption was center stage for middle market fashion and apparel companies during 2021 due to factory closures, labor shortages, geopolitical concerns, and freight challenges.
Smart companies have adjusted their business model by moving their sourcing of products and/or factories to new locations, changing their product mix, and trying alternative freight options. Regardless, cost efficiencies and the impact on margins must be weighed in all instances.
A shift to improve SKU management in product assortments and adopting leaner supply chains are additional approaches companies will pursue to optimize overall supply chain management.
Companies should assess consumer preferences for their customer demographic and improve forecasting using a data-driven approach to understand future demand and remain agile.
Middle-market fashion and apparel companies must pay close attention to inventory levels to ensure balance sheets are not burdened with excess products.
M&A
Some fashion and apparel companies have been negatively affected by supply chain disruptions, driving material and freight costs higher in the second half of 2021.
These and other challenges impacted the pace of closed transactions in the fourth quarter of last year. Alignment of company culture will also be essential between buyer and seller.
Shared values, complementary capabilities, and a strong management team are key to a successful transaction. These adjacencies are appealing and can make business integration easier.
With an ERP system, you can not only increase the value of your organization but you can also draw more investments into your company.
Lack of Innovation
In this hypercompetitive market, your fashion and apparel business must be creative and innovative to offer the products and buying experiences consumers demand.
This includes using augmented reality and other technologies that mimic traditional in-store experiences, as well as advanced digital transformation solutions for processes like customer service, delivery, and returns to optimize speed and accuracy for seamless experiences.
Likewise, companies will need to stay on the cutting edge of innovation, develop new sustainable products, and adapt systems like ERP to remain competitive and expand their customers' wallet share.
How to Overcome Common Challenges Faced by Apparel Industry With ERP?
When everything is in the right place, manual errors are reduced, time is managed better, and employee satisfaction is increased, decreasing your operational and administrative costs up to 15%. Here is how an ERP system can do that for you.
Simplify Order and Return Processing
In the apparel industry, particularly in the retail sector, order and return processing on a daily basis are common. So, your apparel business needs to be equipped with an effective tracking system to handle these processes with ease.
Feature-ready ERP software for the apparel industry standardizes tracking and managing of orders and returns. This intuitive system allows you to predefine discounts, package tracking, shipping, return terms, account credits, and other related activities. As a result, this simplifies the processes, leading to more on-time deliveries and improved return processing.
Low Operational Costs
Efficient allocation of work and swift process: An intelligent apparel manufacturing ERP software can automatically generate orders and offers rich features to simplify business processes.
It allows you to track order status, change BOMs and design, promote an easy transfer of BOMs to work orders, trace the products in their route, handle small-scale batch runs, and perform an array of activities in a streamlined and systematic manner. This promotes time management, better organization, and employee efficiency.
Material requirement planning: The apparel industry has to meet its customers' dynamic and changing demands, which change with time. An ERP system allows manufacturers to have an overview of materials and resources to avoid inventory overflow or stock out. Manufacturers can easily view business data in real-time to make prompt and smart decisions to keep up with change.
Low Administrative Costs
An ERP system allows all customer information in one database and streamlines processes to reduce the staff needed to handle transactions.
ERP helps manufacturers automate and address customer queries and requests and provide real-time feedback while reducing manual entries and errors.
With an ERP system, there is no paperwork regarding employee data, no recording data on sheets, no need for re-entering data for invoicing purposes, no wasting of time, and no losing paper forms.
When everything is in the right place, manual errors are reduced, time is managed better, and employee satisfaction is increased, decreasing your operational and administrative costs up to 15%.
Reduced Stock-Outs
Apparel manufacturing ERP software lets you understand your bottom-line cost while maintaining the right mix of merchandise across the organization. A nimble and mobile Warehouse Management Solution that is part of a manufacturing ERP solution is the key to systematic management.
Time Management
With ERP software, you can fulfill purchase orders quickly and assign the best person to do the work. It helps to reduce errors, repetitive data entry, and other mundane activities.
Real-Time Tracking
Eliminate the old and traditional method of manually entering replenishment or transfer orders and upgrade your business software with an ERP system that provides real-time tracking and reporting of resources for the warehouse, shop floor, procurement, and shipping.
ERP Serves as the Hub for Multiple Functions
One dashboard offers a complete view of every department or operation– Quality Control, Production, Supply Chain Planning, RCCP, Pegging, Warehouse Management, Finance, HR, Sales, Marketing, and the Shop Floor.
Accuracy
ERP offers accurate information to authorized users who can work from anywhere worldwide. This facilitates prompt decision-making productivity and improves the connection with vendors, customers, and coworkers.
eCommerce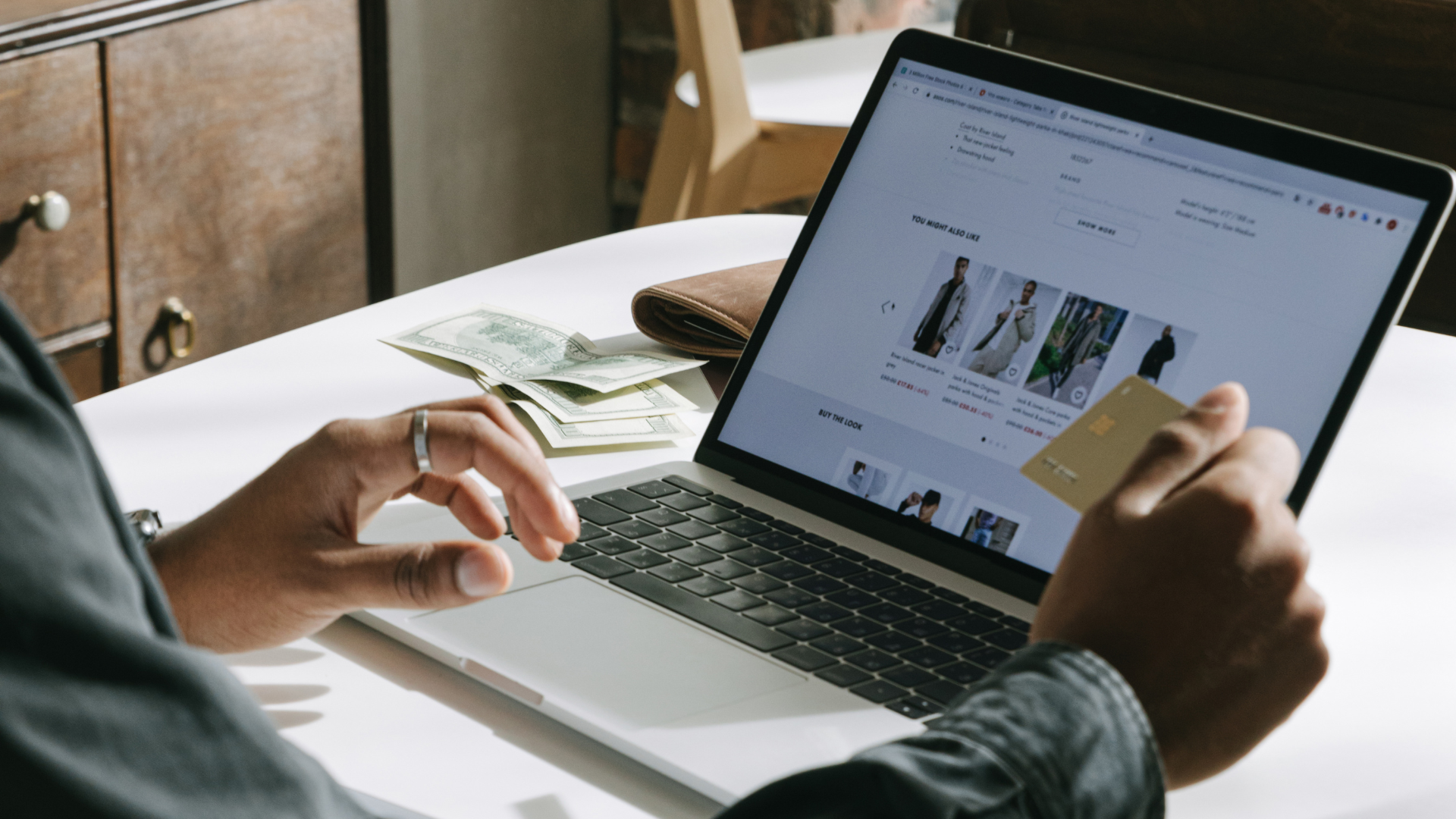 What are the Challenges in Apparel eCommerce?
As eCommerce industry have taken over the market, it is necessary to underline the challenges and find ways to overcome these challenges.
Managing SKU Variations
The type of products you may sell as a fashion brand or retailer varies from season to season and category to category. So, you may have thousands, if not millions, of SKUs to handle. This can be a real hassle when managing inventory and even listing on new eCommerce platforms.
For example, if you sell t-shirts, you'll sell them in different sizes (XXS, xs, s, m, l, xl, XXL, etc.). Different colors and patterns will also be available in these sizes. Each of these variations will need its inventory; managing them all is hectic and confusing when you do it manually.
It's very easy to lose track of these items, misplace them, and overstock or understock them. If the same t-shirt has a seasonal variation, managing the inventory for all these variations will be more complicated.
High Return Rates
The fashion and apparel industry has the highest return rate compared to other eCommerce categories. 67% of shoppers check the returns page before making a purchase. And clothing and shoes are the most common products returned when purchased online or in-store.
Moving inventory back and forth, from the warehouse to the customer and back, costs money. If your return processes are not optimized, you're likely to incur heavy logistics costs and sorting returned products.
Difficulty in Gathering Meaningful Consumer & Business Insights
Leveraging real-time data and insights from interconnected ecosystems is essential to determine the best-performing channels and products. This information also helps you strengthen operations, cope with seasonality, high demand, and more.
Sadly, selling through different sales channels and using a tiered distribution system on top of that makes it difficult to acquire real-time and accurate data. Due to this, you won't have data to prevent overstocking or understocking goods.
You won't know what your top products are in different markets or which promotions are helping you sell better. Judging customer behavior will also be complicated.
Stockout Due to Inventory Mismanagement
With inventory distributed across different sales channels, it's difficult to ensure the continuous availability of products on each platform. At the same time, maintaining inventory in one place and updating each platform once a sale is made is a taxing effort if done manually.
As a warehouse operator, you also have to deal with the task of sifting through all the products stored at one location or central (warehousing/ distribution) locations.
With thousands and millions of products from different brands and vendors, it's hard to efficiently identify products due for delivery and have them processed quickly. It's equally challenging to manage stock levels for all products. This adds to delivery delays, stockout, and customer retention issues.
What are Some of the ERP Features to Solve Apparel eCommerce Problems?
ERP not only enables a smooth functioning of a B&M apparel industry, but also helps apparel eCommerce in the following ways.
CRM
CRM within ERP that works with your eCommerce is a game changer for you. A successful eCommerce business must have an effective, standardized way to manage leads, contacts, opportunities, and customer accounts, as well as the ability to know what's happening during each step of the sales cycle.
In other words, you need a seamlessly integrated CRM solution that gives every department access to real-time, synchronized data from a single source. Building a customer database within the integrated solutions allows you to easily reach out to your customers with offers such as sales, discounts, and special promotions; these promotions are designed inside the eCommerce platform, and the ERP system understands what it's receiving, making a record for later reporting. Additionally, eCommerce ERP and CRM integration create an omnichannel commerce environment.
Regardless of how customers purchase your product from you, your centralized CRM will associate each order with the correct customer. It provides a 365-degree view of how your customers have engaged with you in the past and how they're engaging with you in the present.
Shipping, Distribution, and Warehouse Management
As with inventory management, an integrated eCommerce ERP solution is the most accurate and efficient method for managing your shipping, distribution, and warehouse management needs.
The distribution process is multifaceted, including wave and batch picking, packaging, PO receiving, putting away, transferring, and physical counting. With ERP, these tasks become automated.
Warehouse workers can use phones or tablets to perform their tasks, and lot and serial number tracking eliminate mistakes.
Product Information Management
Because you sell products to customers differently, centralizing your product information within an eCommerce ERP solution is critical. This information could be about your vendors, product pricing, customer-specific pricing, or perhaps options associated with your product.
Managing your information in one location allows you to push that information out to many locations. ERP also enables you to distinguish between audiences and disseminate the information appropriate to each audience.
We have learned so much about ERP and how it s your apparel business, but choosing the best ERP software can be tricky. The following mentioned are a few pointers that can help you pick your ERP software. Let's take a look!
How to Choose the Right ERP Software?
The apparel ERP software that you implement can improve overall operations and efficiencies, freeing up people resources and enabling your business to grow and win new business. So take notes as we tell how you choose the best ERP software for your business.
List Out Your Business Requirements
There are many options to pick from when you decide to go for ERP software, but it is necessary for you to know whether or not that ERP software fulfills your requirements. Align your business requirements, and then look for software that can fulfill those requirements.
Generally, an ERP can be used to streamline operations and improve efficiencies in financial data, accounting, inventory, ordering, logistics, production, and project planning.
For reference, start by answering the following questions:
What is your target growth — year by year — for the next five to 10 years?
How do you measure growth?
Will your company be introducing new products, entering new markets, acquiring or merging with a new company?
Efficiency should also be a deciding factor in moving forward. Consider the following questions relating to your current operations:
Do you see an overlap in your current processes and functions?
Do you wonder if you can cut down on redundancy?
How would you like to combine functions for greater efficiency?
When considering current goals and objectives, think about your existing product speed to market, as well:
Is there a delay between manufacturing and getting the product to market?
Would you be able to increase your market share by increasing your speed?
Cost vs. Investment: Get What You Pay For!
While cost is always a consideration and may seem like the heaviest factor, it is essential to understand that purchasing and implementing an ERP is a strategic business investment. When implemented correctly, there will be long-term benefits and significant ROI.
During the bidding process, remember that your ERP is worth what you are paying for. Consulting experts would work in your favor.
Scalability
Keep business growth in mind as you select your ERP partner. Many factors drive an ERP solution's ability to scale. You can always start with trying out one or two modules before you opt for the whole package. Many partners let you customize your package.
ERP Partner into a True Business Partner
Lastly, you might want to keep in mind whether or not the business values of your ERP partner align with yours. This strengthens your brand in the market and creates more business opportunities.
Get Best ERP System with Deskera Today
Try it for free now!
How does Deskera Help with an ERP for Apparel Industry?
Now that you have understood the manifold benefits of ERP, you must adopt ERP software to run your apparel business on autopilot. One such ERP software is Deskera. It helps you with accounting, HR processes, and CRM.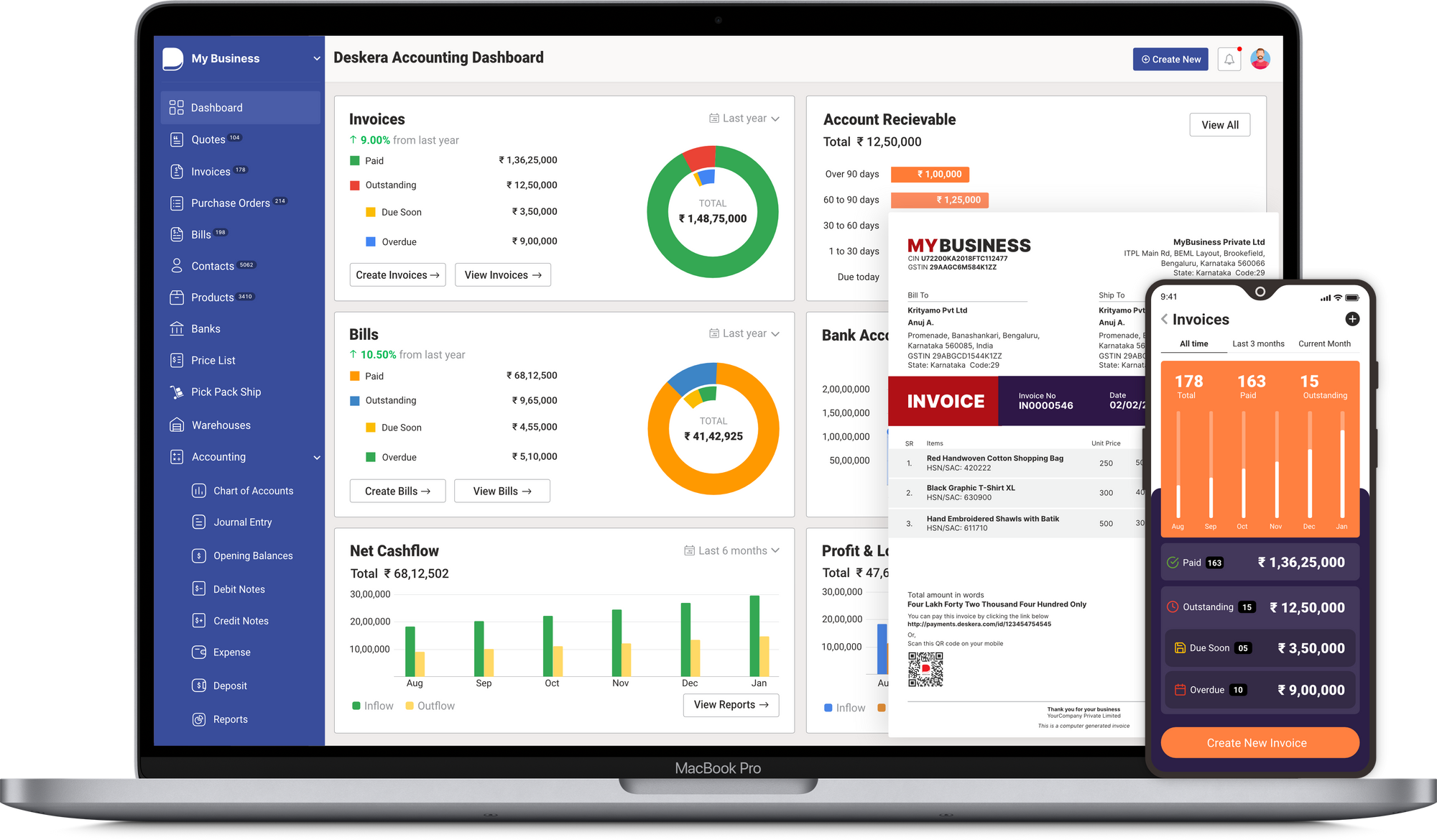 Moreover, you can also manage your employee's payroll, leave, attendance and so on, all with Deskera People.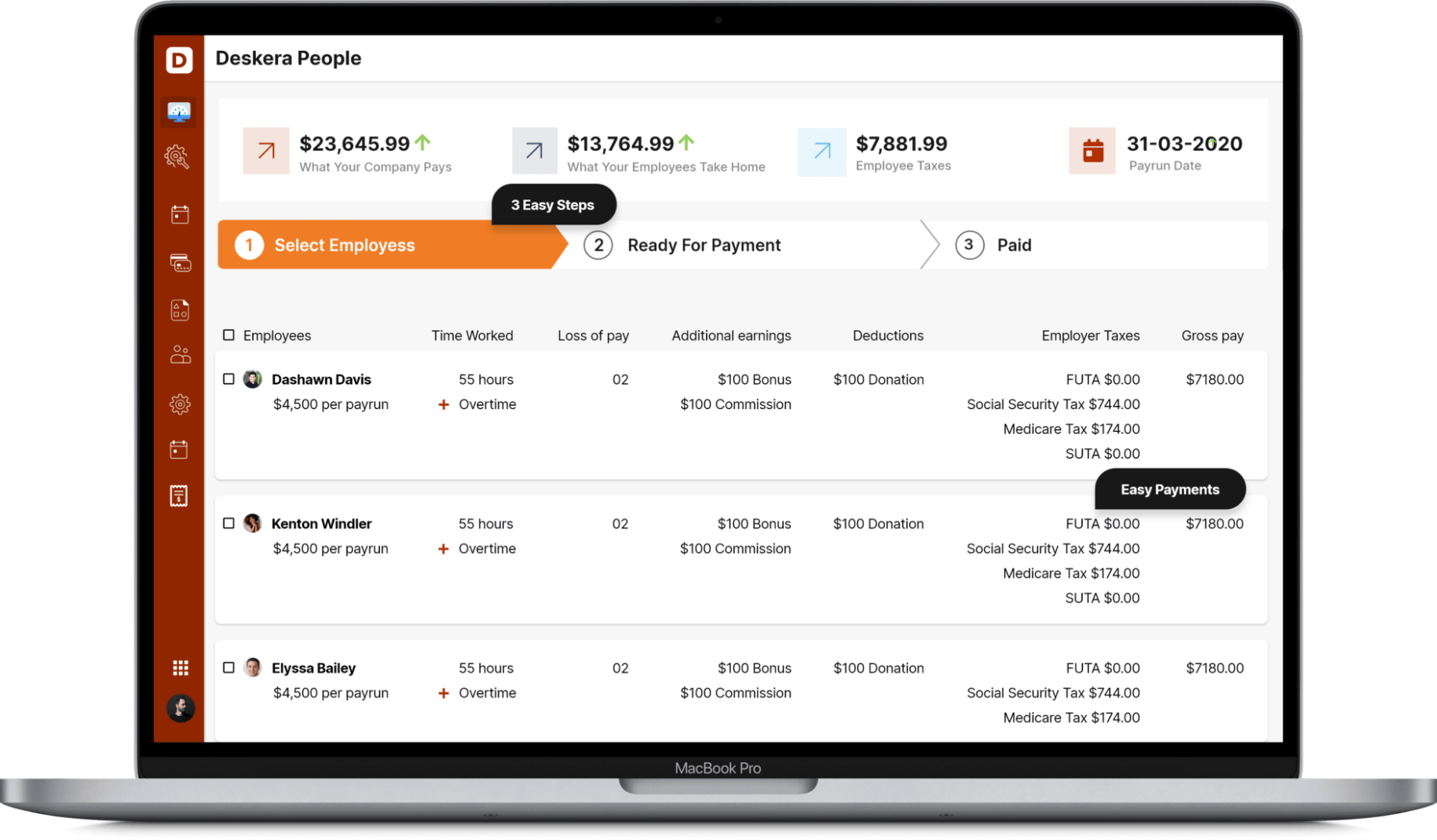 So, what are you waiting for? Get a Deskera free trial today!
Key Takeaways
Organizations use Enterprise Resource Planning to manage day-to-day business activities such as accounting, procurement, project management, risk management, compliance, and supply chain operations.
An ERP Software helps the administration with real-time information on various aspects of the manufacturing process such as sewing, dyeing, printing, labeling, and packaging to ensure quality control and effective implementation.
An intelligent apparel manufacturing ERP software solution can automatically generate orders, and it offers rich features to simplify business processes.
An ERP system allows for all customer information to be in one database and streamlines processes to reduce the staff needed to handle transactions.
Apparel manufacturing ERP software lets you understand your bottom-line cost while maintaining the right mix of merchandise across the organization.
Related Articles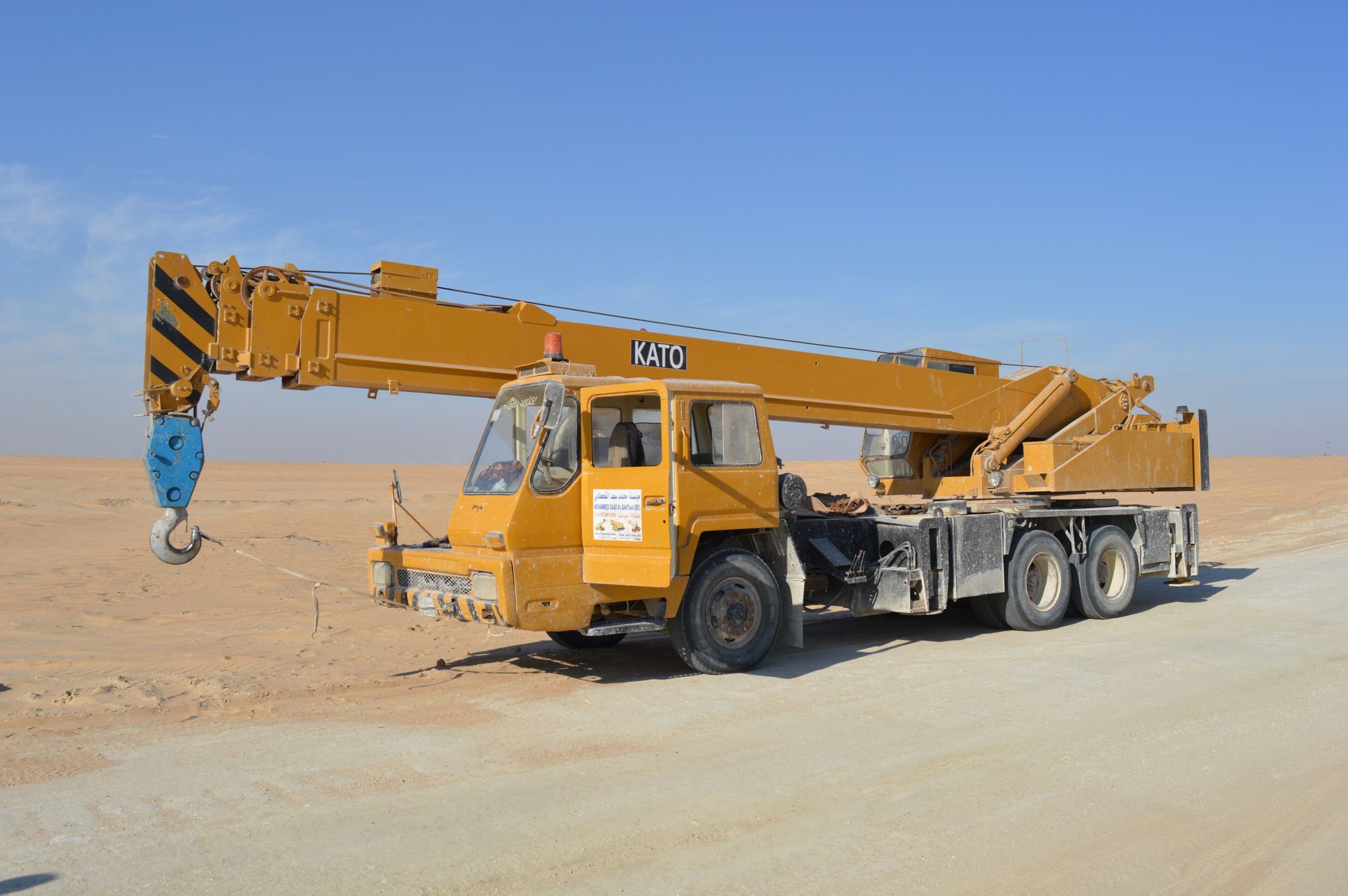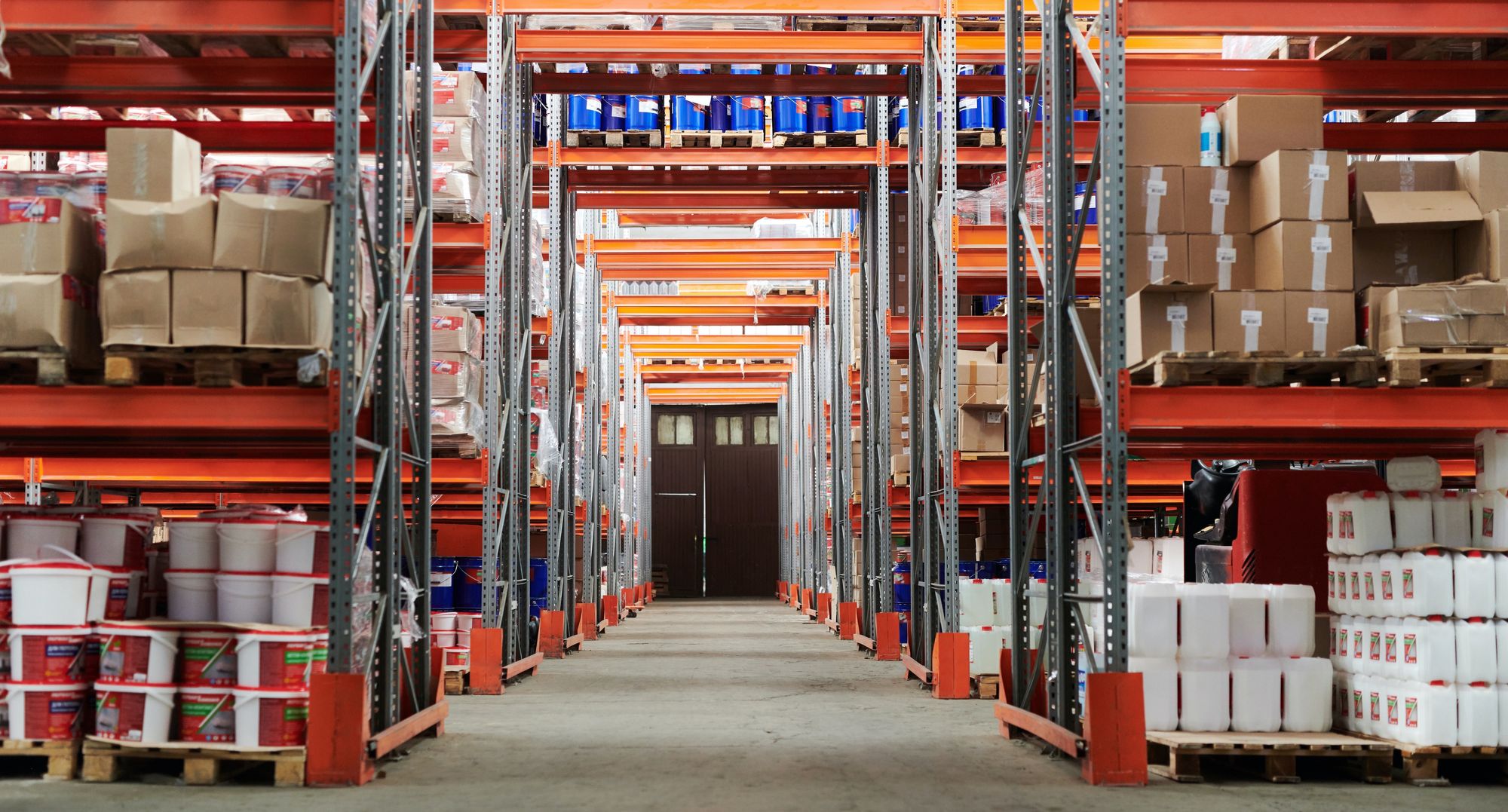 ---
---