In this age of globalization, marketing and digitization takes many forms. It is well known that email marketing is the king of marketing. With email marketing, you earn $40 for every $1 spent, consequently giving an impressive ROI of 4000%.  For this reason, email marketing technology is used by 82% of B2B and B2C marketers. But, while the ROI of email marketing is said to be good, is your company achieving its best returns? Let us look at how you can improve your return on investment for email marketing in this article.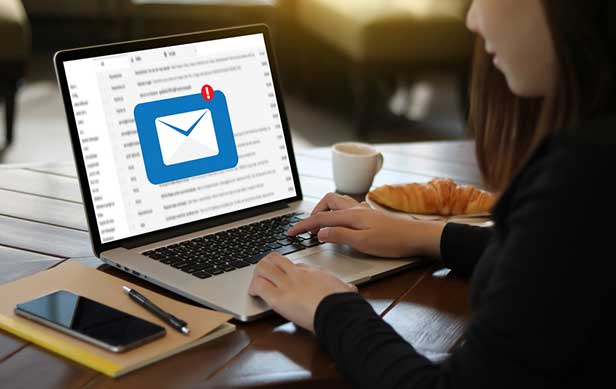 All B2B email marketing campaigns and B2C companies have steady open rates for their emails. It ranges from 30-35%. The success of your email marketing campaign can actually be measured in several ways, including your email open rates.
Your business could be achieving a low ROI in your marketing efforts due to low open rates. This article will guide you on increasing your open rates and maximizing your email marketing ROI.
Let us look at some of the topics below:
What is an Email Open Rate?
Email open rate is a metric or a measure that is usually represented in a percentage format of the number of people in your email list that have opened or viewed your email in an email campaign. As long as either an embedded and tracked link in your email is clicked or an image is loaded, then the open click will be recorded, hence contributing to your overall open rate.

How do you Calculate the Email Open Rate?
The email open rate is an expression in the percentage of emails opened, divided by the emails received (email sent bounces) as expressed in the formula below:
Open rate = (Total Unique Opens ÷ Total Recipients) x 100
For example, a 30% open rate, for example, would mean that for every 10 delivered emails, 3 were actually opened by the recipients.
Average Email Open Rates for Business
Email open rates vary from one business industry to another. Hence, it is important that you set a benchmark open rate based on the average open rates in your particular industry.
Why bother about average industry email open rates?
The purpose of knowing your average email open rates as per your industry is to help you set targets for your email marketing strategy.
Having a target goal will give you an indication of how well or bad your business is doing as compared to your competitors. Once you have analyzed your open rates and realized that you need to improve them, let's see how to go about doing this below.
Let us look at some tips to improve your conversions:
15 Tips to Improve Email Conversions
By learning the basic email marketing strategies, you can increase the chances that your subscribers will both open and engage with your emails. In practice, this should translate to increased lead conversions and more revenue for your business via email marketing. What we will look into in this article will be to improve our Conversion Rate Optimization (CRO). An email CRO looks at conversion rates from the customer viewing the email to purchasing the product.
There are many steps and methods that we can use to improve your email conversion rates. Let us look at some of them below:
#1 Create a Plan!
What any business needs to start with is a basic email marketing plan.
The aim of you running an email campaign for your business would be to ensure your money is put in the right place to bring about the best return on investments. In a plan, you need to remember to have a:
Purpose of the Email Campaign: Understanding the purpose of an email campaign, if we need to concentrate on conversions or just awareness. Ensure that your email can provide a push to a customer to proceed to the next step in their journey and convert from a lead to a customer.
Target Audience: You need to answer "who am I targeting" before you click on the send button. This can actually help you design an email that is engaging enough to attract the attention of your audience and help them move through your sales funnel faster.
Expected Campaign Outcome: What do you expect out of your email campaign? Do you expect a certain number of sales from your email? Or are you looking for more traffic to the site?
Having an idea and a strategic plan of the above three will help you execute email campaigns better and have you reach the goal.
#2 Segment Your Audience
Sending out segmented emails brings in a 100.95% higher click rate as compared to unsegmented emails. If you run an eCommerce company, you may have multiple buyer personas at different stages of the buying cycle. It would be more beneficial to send the segments emails as per their needs. An email with relevant messaging as per customer behavior will bring about a better open rate as compared to just mass emails.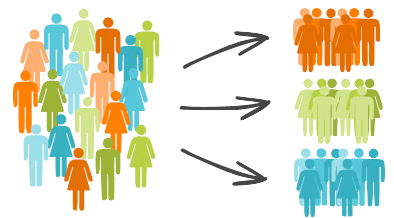 For example, sending emails of the products that have gone on discount, which has been previously viewed by the customer, will nudge the customer to purchase hence will bring in a better conversion rate and higher revenue.
#3 Email Personalization
Personalization in email marketing is used very commonly in eCommerce marketing. Personalized emails bring in 6 times higher transaction rates, and they work constructively in developing a personal touch with your customer. One of the simplest ways to personalize your campaign is to leverage segmentation. Based on your customer group segments and behavior, and demographics, you can find multiple ways to personalize an email.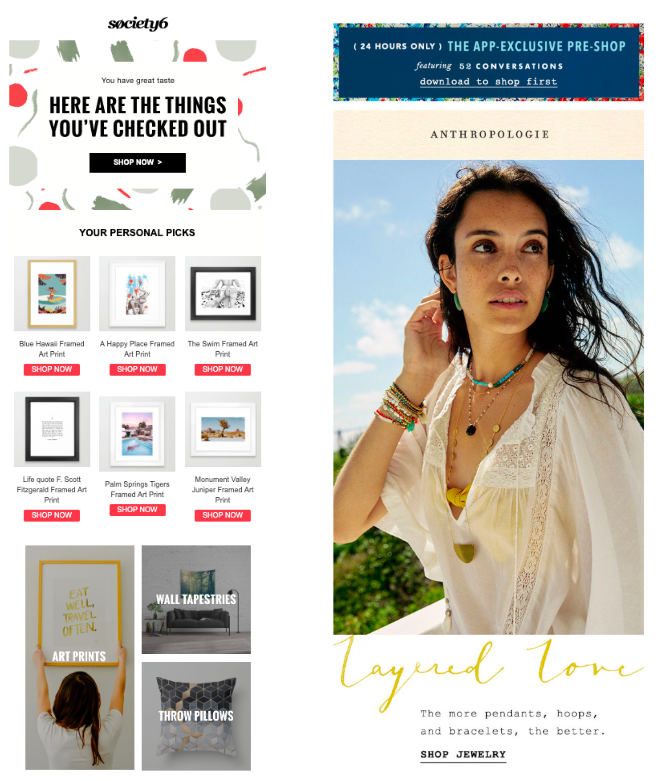 #4 Make Your Emails Mobile Optimized
It is no surprise that the world is more mobile-friendly now, and email opens usually come from mobile. Hence, you have to make sure that your website is mobile optimized. You need to make sure that you run emails that are mobile-friendly as well. If your emails are not mobile-optimized, you might land up losing a lump of prospective customers from your bucket.
You can send out mobile-friendly emails which have the following:
Shorter Call to Action (2 to 4 words)
Shorter subject lines (5 to 7 words)
Have a clear pre-header text that nudges the customer to open and explore your email
Choose images that convey a message by themselves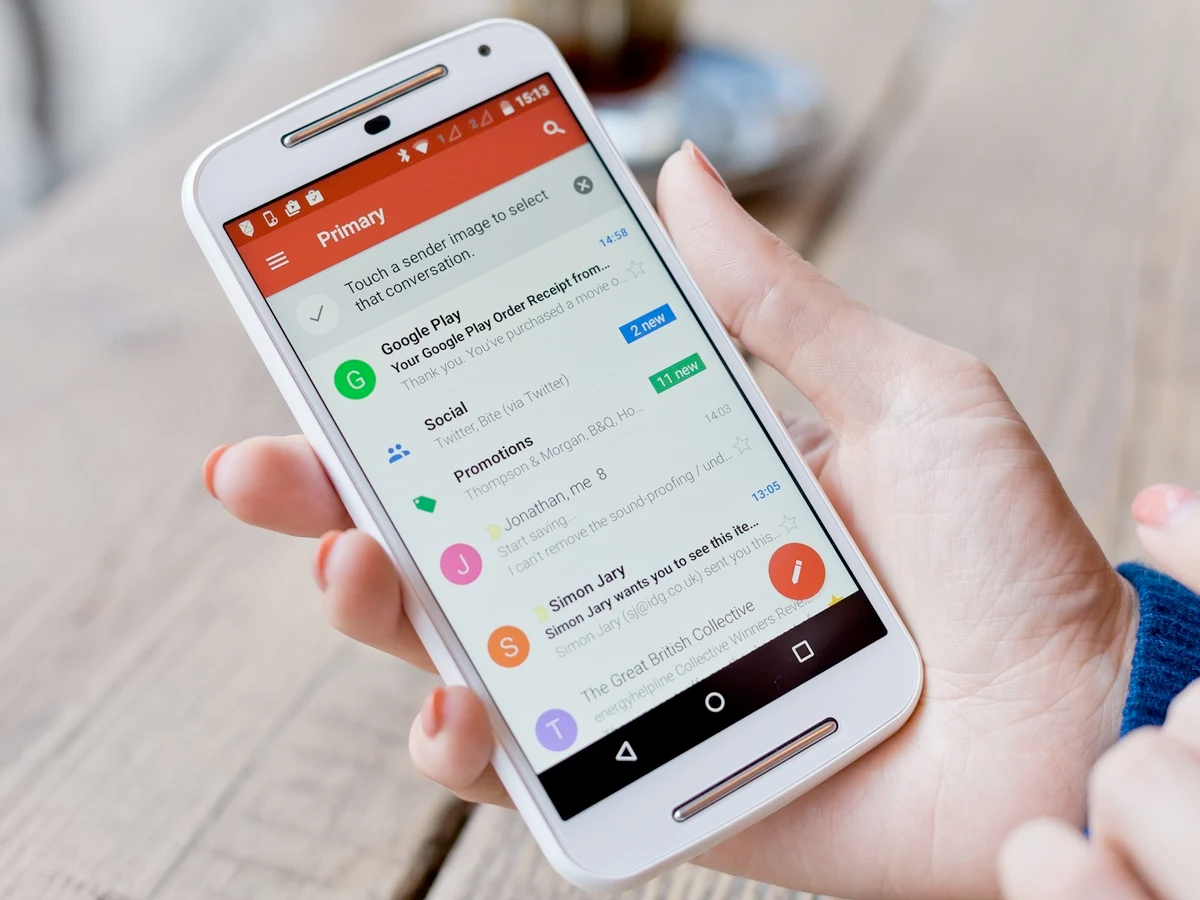 #5 Don't Shout; It's Spammy
Avoid all caps and multiple exclamation marks in both the subject line and body of the email. Not only are all caps the equivalent of shouting online, but overusing them screams spammy email marketing. That will hurt your email open rate. And if enough subscribers report you, it could also hurt your email deliver-ability or even get you blacklisted by your email newsletter service.
#6 Write a Killer Subject Line
The best way to ensure better open rates is to improve your email copy. Everyone decides whether to open an email based on the subject line alone; hence, you can't afford to ignore this key component.
Find out what entices your customers and audience to open an email. Try to incorporate a sense of urgency, curiosity, and relevance in the messaging. Having email subject lines based on special offers and personalized content shows better conversions.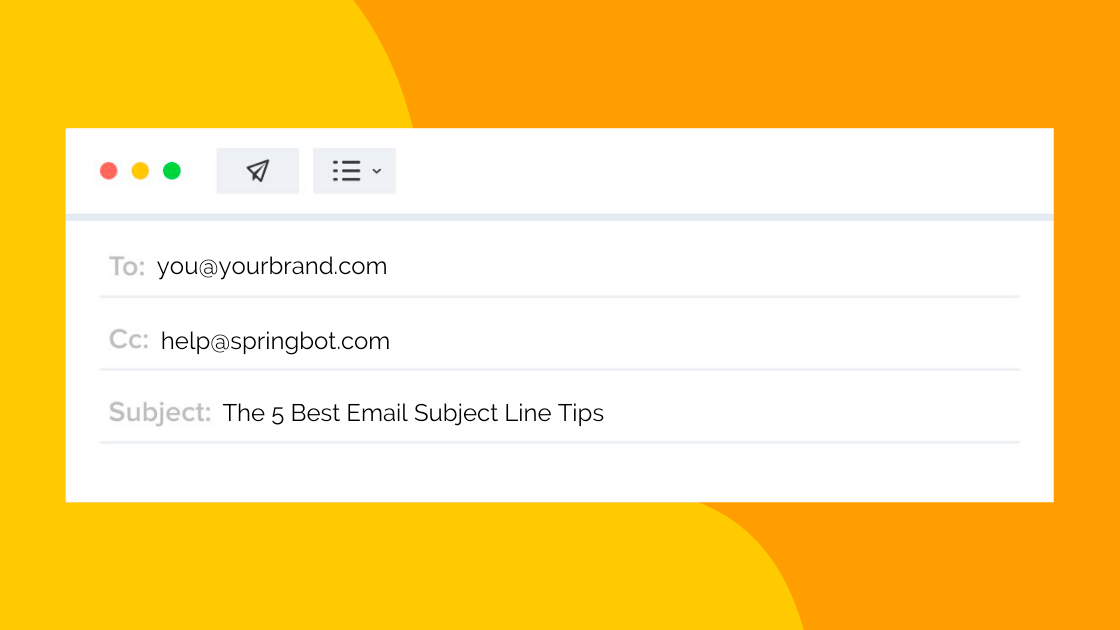 #7 Optimize the Preheader Text
Other than the subject line, the preheader text gives you another opportunity to tell the receiver about the internal content of your email by expanding on the subject line. This is a chance to improve your open rate. Usually, the preview text is limited to around 35-140 characters. It depends on the email client and the device that is used to view the email. Try to put in the key content in the beginning and send out test emails first to make sure that the copy shows up properly on multiple platforms.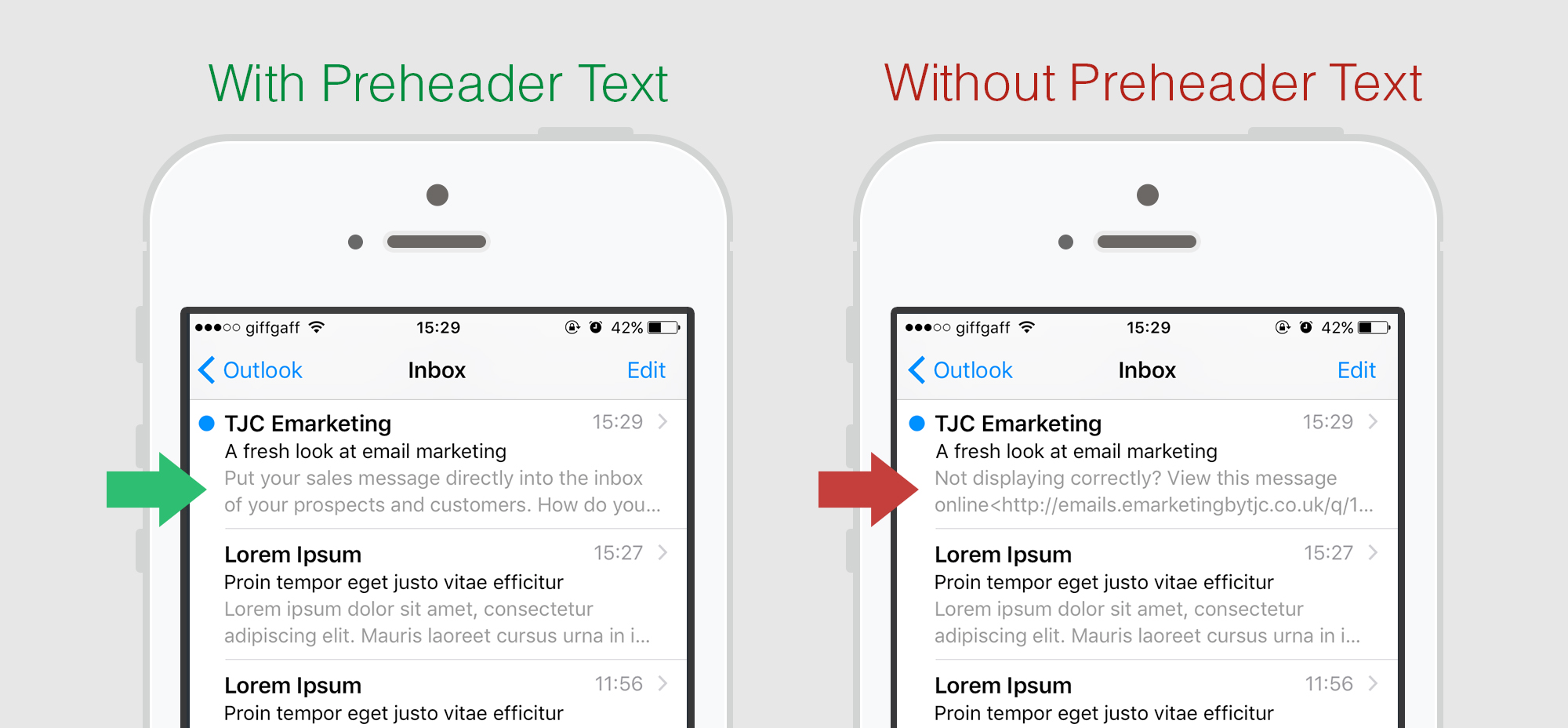 #8 Improve Legibility
For your readers to take action, first, they need to open and read your email. You need to make sure that the content is easy to read, visible, and easy to digest. Remember to write in simple sentences and use short paras. Providing dividers, images and bullet points enhances clarity and add images to increase engagement.
#9 Use Storytelling Techniques
Having a good and effective storytelling technique ensures that you build intrigue and get recipients to read your emails. Stories not only entertain your readers but also bring out emotions and change brain chemistry. There are various storytelling techniques that can be used to create email copy that will spark the reader's imagination and curiosity. Having a good story-line paints a vivid picture in the audience's mind and helps build up the narrative leading to the CTA.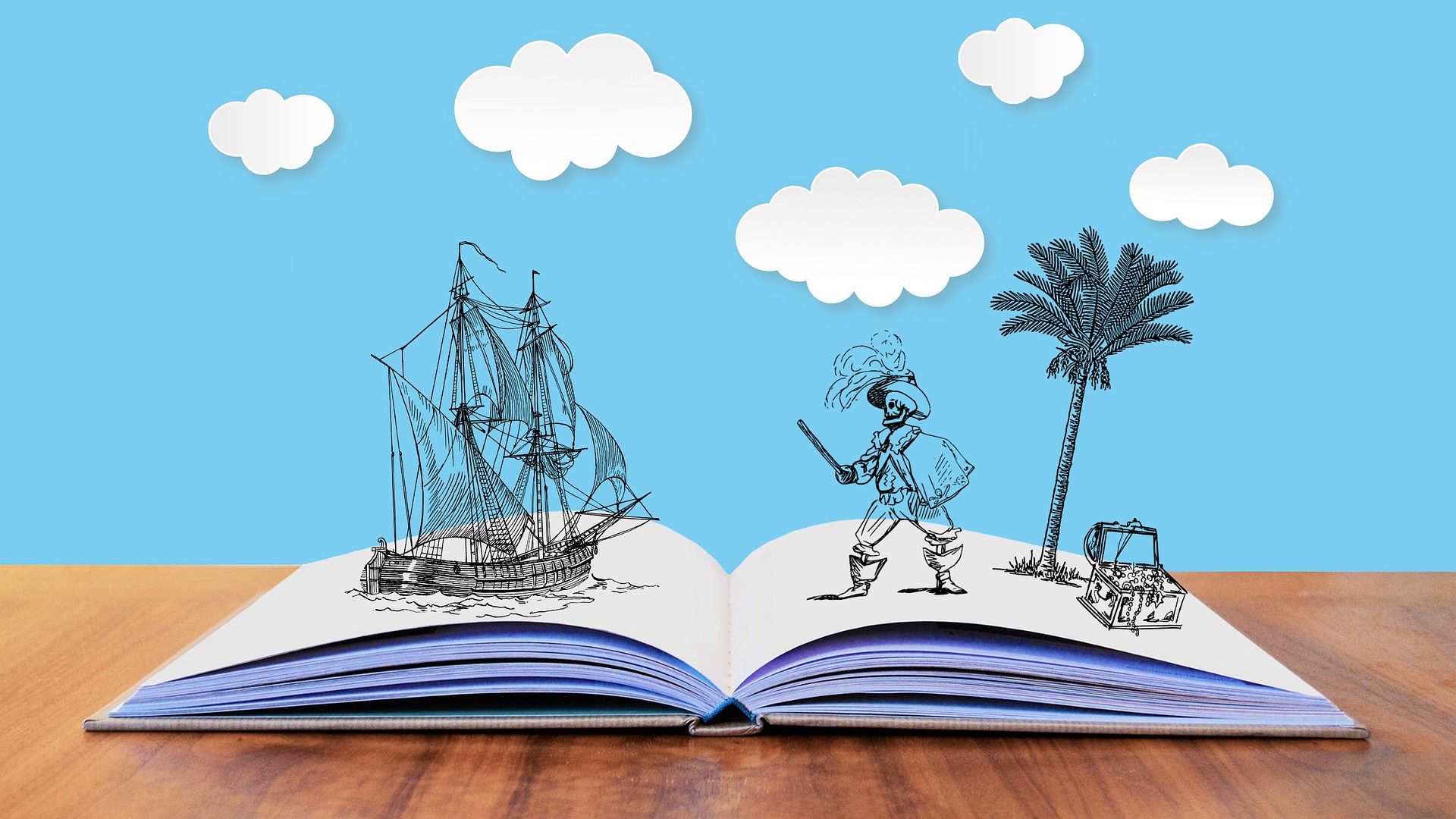 #10 Focus on the Benefits
If you want your audience to read your emails, you need to do more than just improve your email copy. You need to convince them why reading the email is worth their while by showing them the benefits early on. You need to find a way to communicate with them the benefits they can gain by reading the email. For example, learning to overcome a challenge or getting the latest information about the product or having special prices or discounts are ways to ensure that customers engage with your email.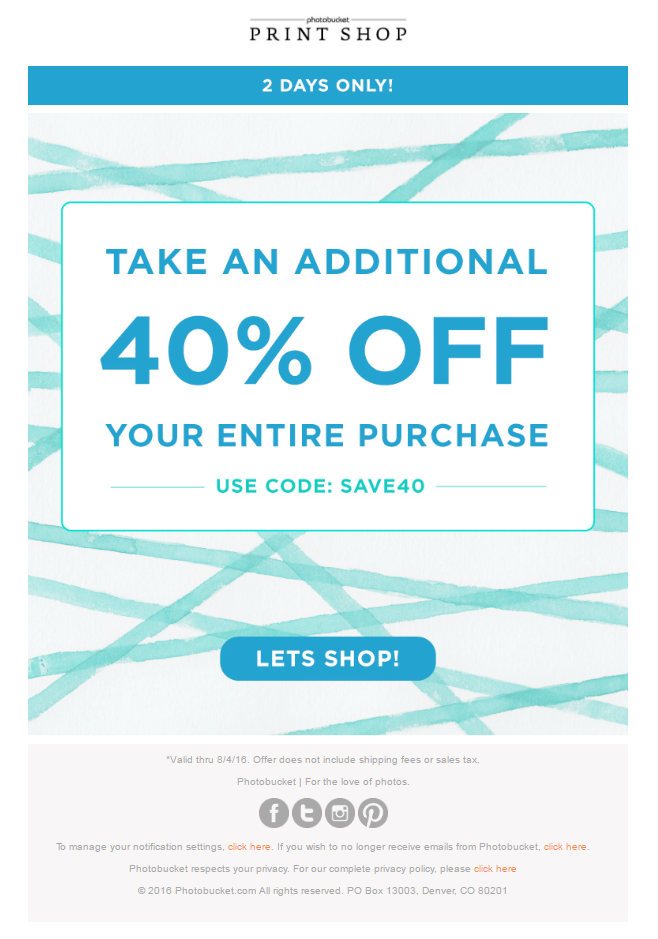 #11 Write Conversationally
In order to nurture a relationship with your audience, write conversationally to make them feel like they matter. Appropriate humor and an interesting format will make them feel that the content is more engaging. Address the readers directly as if you are speaking to them one on one. Eliminating formalities will help with the copy flow. Try reading out your final copy to see how it sounds like to you. If you see that a sentence in your email doesn't flow well, adjust it until it does.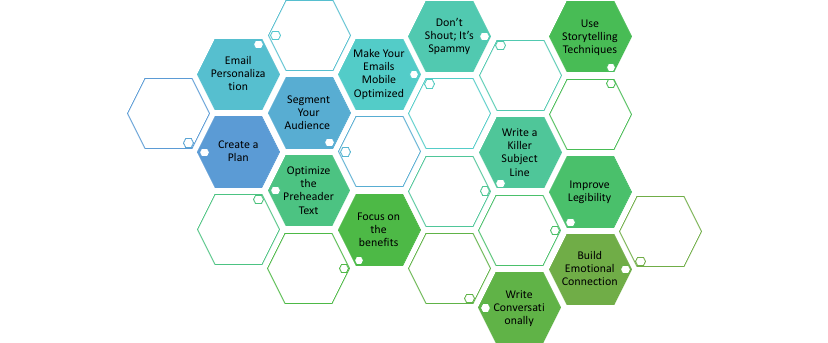 #12 Build Emotional Connections
You need to use emails to build brand loyalty and increase conversions by fostering emotional connections with your customers. You can do this by using language that resonated with your customer. You can try telling a story that invokes a feeling or use power words to elicit emotions or actions.
#13 Add an Appealing CTA
The CTA is a major key point for ensuring conversions. To increase your conversion rates, you need to prompt readers to click the CTA in your email. The CTA in your email needs to be clear and effective. The CTA needs to be short, sweet, and easy to understand. It needs to entice the customer to click and take action. It does not mean you are hard selling every email. But you can ask your readers to read an article on your site, share the email or take a survey. This makes your customers feel more comfortable to take action eventually.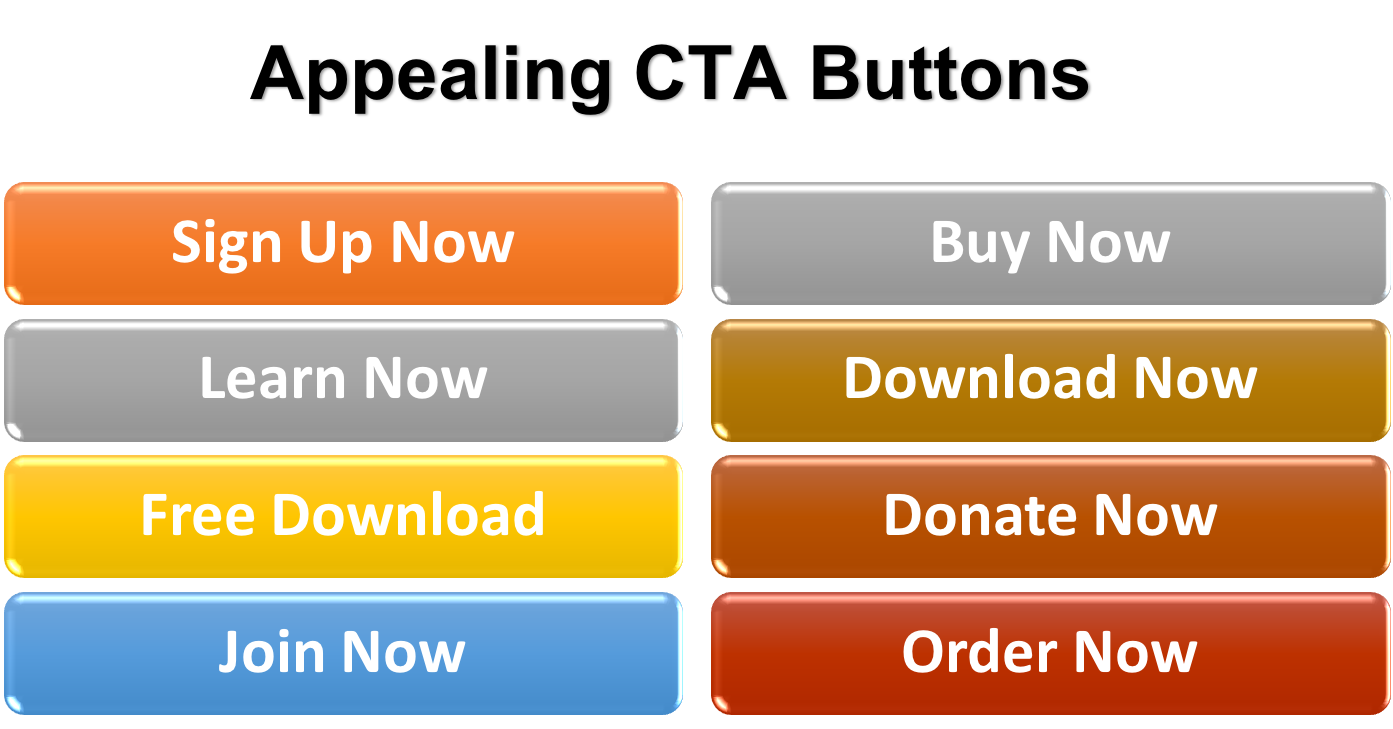 #14 Leverage Consumer Psychology
You can increase the effectiveness of your email campaigns by communicating scarcity or urgency and creating a sense of FOMO. Understanding sales psychology will help with understanding customer behaviour.People normally look for social proof when taking action or making a purchasing decision. You can increase the conversion rate by tapping into your customer's psychology. You can consider featuring testimonials in your emails, use different colors to evoke emotions, and experiment with different email template designs to see which gives you the best results.
#15 Test your Campaigns
To find ways to test which email campaigns work for your business. For this, you need to track the results of your campaign. Based on the results, you can set up a hypothesis on changes you can make to improve your conversion rates.
You can use A/B testing to see what works better and keep making changes to your email copy as per test data results. This method can be used to fine-tune copy, CTA, headlines to see what best works for your customers.
How Can Deskera CRM help your Email Campaigns?
There are several email marketing services out there, and we want to make sure you choose the right one for your business needs. If you are starting your own business and are unsure what to start with, our safest bet is to begin with Deskera CRM and set up your business end to end. They offer an easy-to-use platform with advanced segmentation and marketing funnels and multiple integrations with other parts of the enterprise. Deskera is affordable with multiple features and is highly recommended for its easy-to-use features and for starting off with your email marketing.
Deskera CRM is a simple, fully-featured platform that can help you with contact and deal administration, sales pipeline management, email marketing campaigns, to name a few. You can generate leads for your business by creating email campaigns and view performance with detailed analytics on open rates and click-through rates (CTR). Deskera CRM is an easy-to-use platform that will assist you in contact and deal management, sales pipeline, email marketing campaigns, customer support and ticketing management to mention the important ones.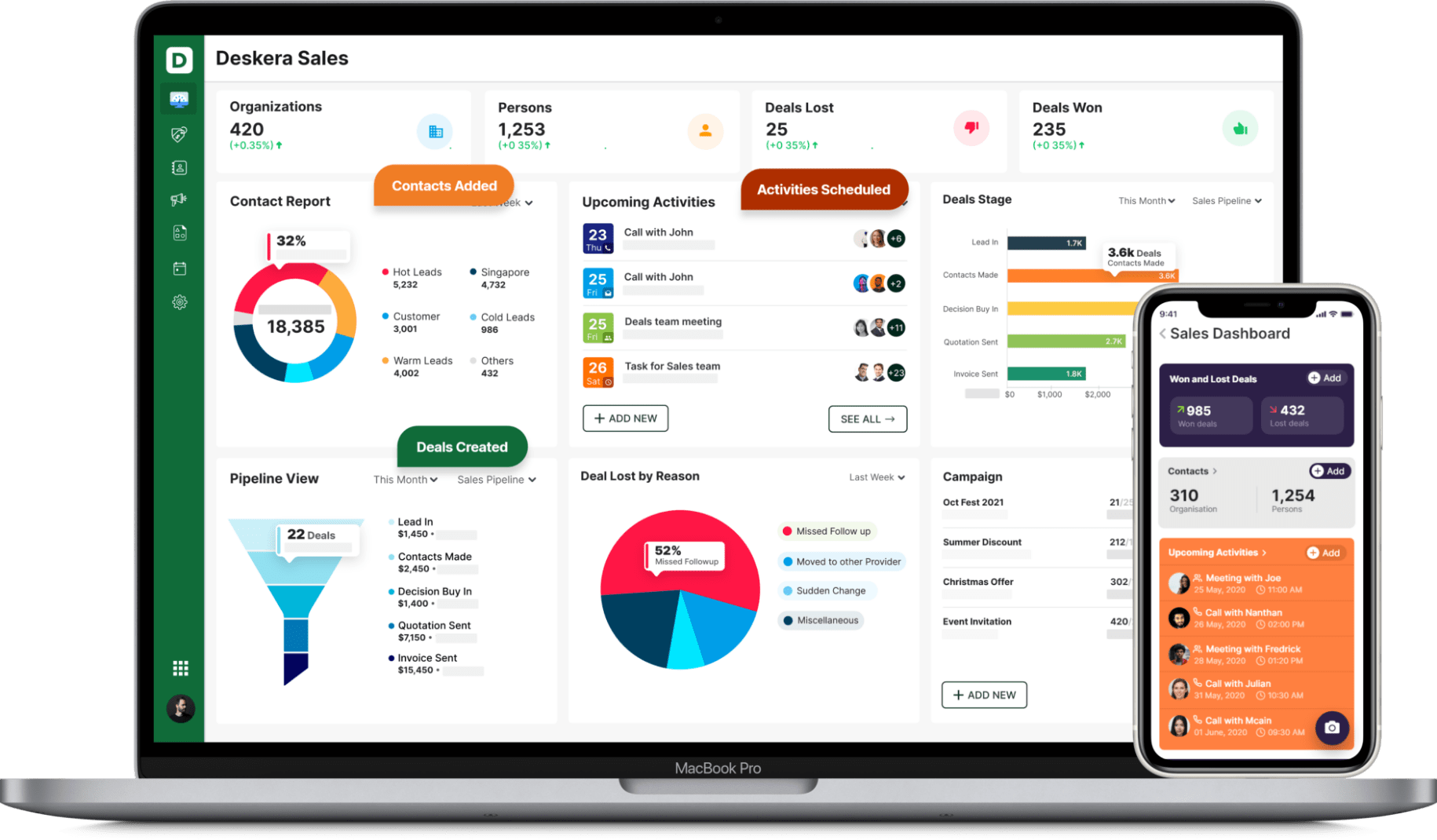 Deskera is an all-in-one software that can overall help with your business to bring in more leads, manage customers and generate more revenue.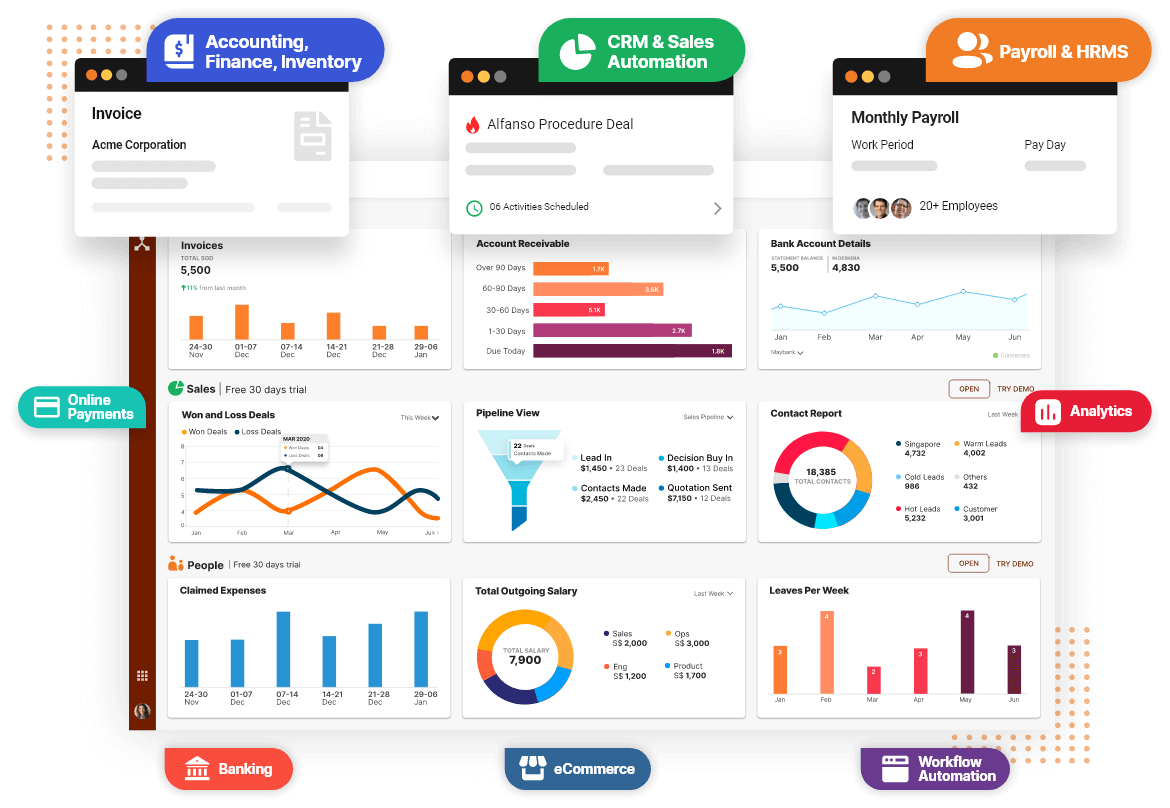 Key Takeaways
It is important to remember that consistency builds trust, and trust, in turn, brings in the lead, which will eventually convert. Make sure that you align your emails to your customer strategy and deliver a consistent and good customer experience. You can improve your email conversions by the following:
•Create a Plan
•Segment Your Audience
•Email Personalization
•Make Your Emails Mobile Optimized
•Don't Shout; It's Spammy
•Write a Killer Subject Line
•Optimize the Preheader Text
•Improve Legibility
•Use Storytelling Techniques
•Focus on the benefits
•Write Conversationally
•Build Emotional Connections
•Add an Appealing CTA
•Leverage Consumer Psychology
•Test your Campaigns
Setting up a system to track all the content can help you build a customer experience that builds trust and drives conversion. It is not easy to keep track of your email marketing campaigns. This is why you need to use good email marketing software like Deskera.
Related Articles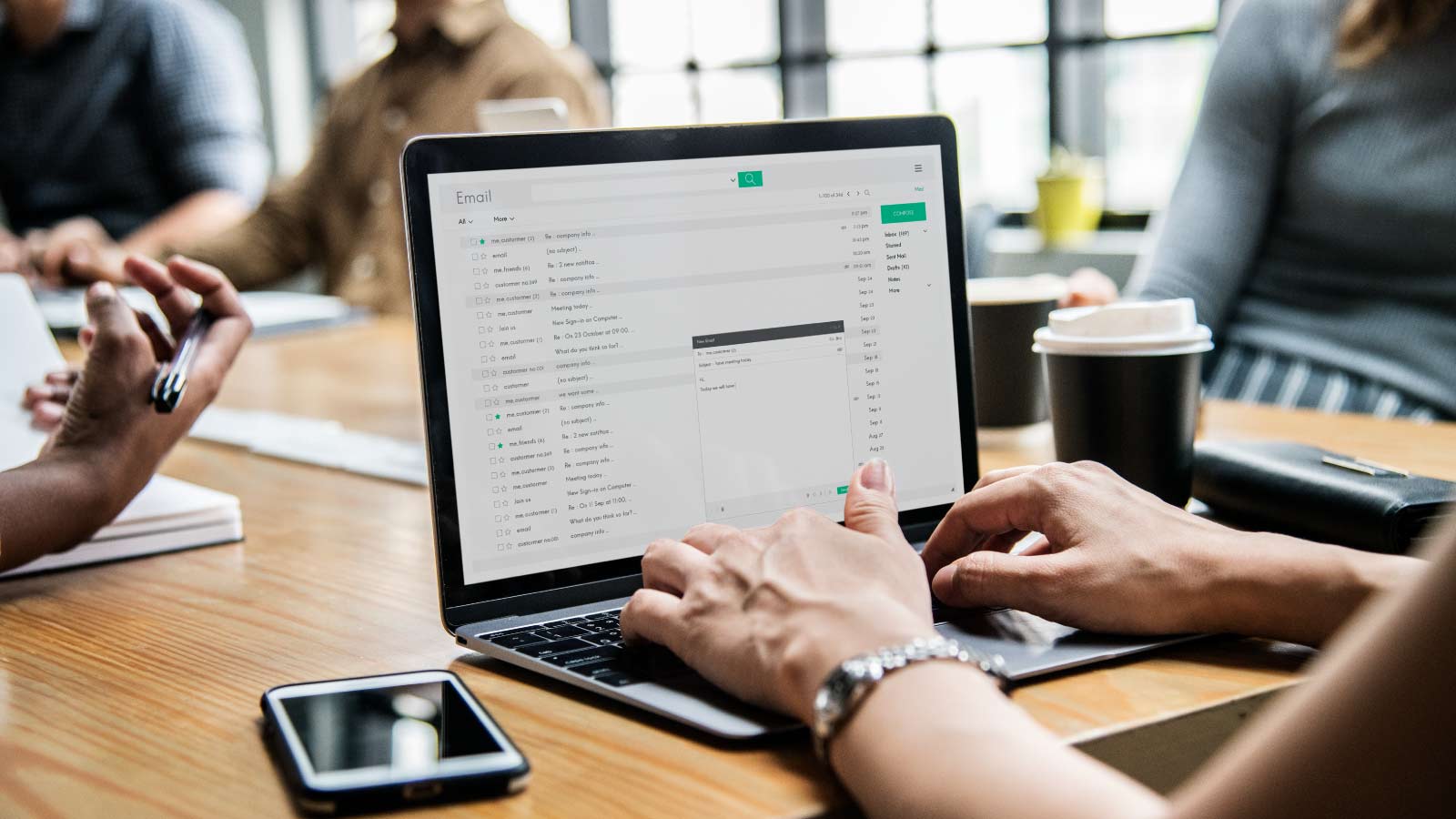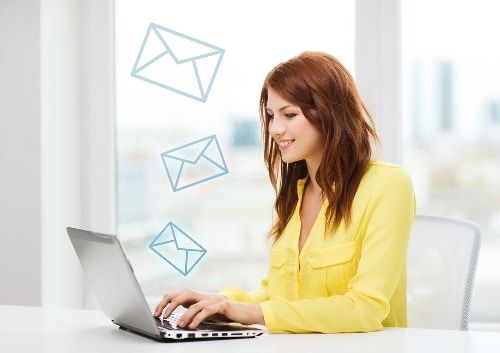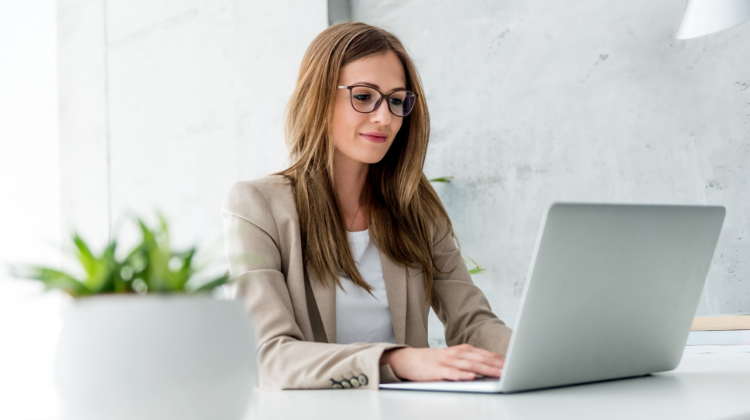 ---
---